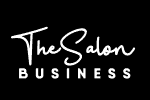 Get Versum Salon Software at 50% of the price
Claim your limited time offer on the award winning salon software from Versum today. Only at TheSalonBusiness.com.
Grow your salon business with Versum
No credit card needed. No contracts. No cancellation fees.
1) Build your clientele:
Capture new bookings online, automate your salon marketing, run loyalty programs, send client SMS & e-mail reminders and much more..
2) Managing a salon has never been easier:
Get in full control of your business with insightful business statistics, simple client handling, and powerful employee management tools.
3) The most easy-to-use salon software:
Access the beautiful web based platform or mobile app wherever you are.
You'll love Versum.
Here's what you'll get when you start using it today.
1) 14 day free trial:
Try it for yourself first. No commitment.
2) 50% discount:
Whatever length of plan you choose, you'll get the same amount of time for free.
3) 1'000 free SMS:
Versum SMS works wherever you and your clients are in the world.
The offer is available for a limited time only. It may also close earlier as the number of discounted licenses is limited.
Start your free trial today to ensure you get access to the discount.
---
Loved by many
Trusted by 37'000 professionals.
"Versum is the most user friendly salon software I know, has lots and lots of features like reports, online booking, inventory management, messaging, marketing tools… Everything. Simply off the charts, totally recommend it for any spa or in fact any other business where you schedule appointments."
Nikki Caton
Enchanté Salon & Spa, Australia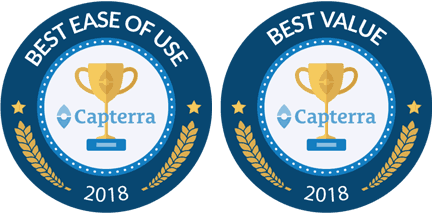 Winner in the Capterra Salon Software Comparison
---
Crazy good & simple pricing.
Versum comes at a very attractive price. And with this special offer you get the same period as what you sign up for free in return. In other words, you get 50% lower price for the period you decide on.
Don't hesitate to call Versum (+44 203 393 7709) in case of questions on pricing. Just remember to tell them you have the offer from The Salon Business so that they apply your discount .
See prices for standard plans below.
Solo
1 Employee
€25
($28)
Per month
Basic
2-6 Employees
€39
($44)
Per month
Medium
7+ Employees
€69
($77)
Per month
---
This sounds too good.
What's the catch?
We know this is a great offer and there's no catch.
Versum won The Salon Business Software Test and to celebrate this, Versum has been kind enough to offer readers of The Salon Business this very attractive (but limited) deal.
Start testing the software today for free. If you have any questions on the offer or how to use the system, the Versum team is available via phone (+44 203 393 7709) or e-mail ([email protected]). Just remember to inform them that you are a reader of The Salon Business so that they apply your discount in case you place your order via phone. recommends/versum/ Start using for free
No credit card needed. No contracts. No cancellation fees.