Disclosure: This post may contain affiliate links, meaning I get a small commission if you decide to make a purchase through my links, at no cost to you.
Learn more...
When it comes to running a barbershop, the right software can help you save countless hours and stress.
All of these programs are designed with your unique needs in mind, so they come packed with tons of useful tools and features that will cover all aspects of your business.
This will give you the freedom to focus on what matters most when it comes to keeping your shop running smoothly, which means more time with your customers and less stressing about paperwork!
The list of choices can be overwhelming. There are so many options; it's really challenging to make the right decision. And the more research you do, the murkier it gets.
But I'm here to help you figure out which one is best for your barbershop. If you just want a quick answer, jump to our conclusions at the beginning of this page. But if you're looking for hard data, keep reading through the apps I've reviewed.
Of course, everyone has a different set of needs, so one program might be perfect for your barbershop, while another one might be overkill.
So if you're still not sure which option is best for your shop, don't worry! Once you've finished this guide, you'll have everything that you need to make the right decision.
Here's a quick look at what we'll cover: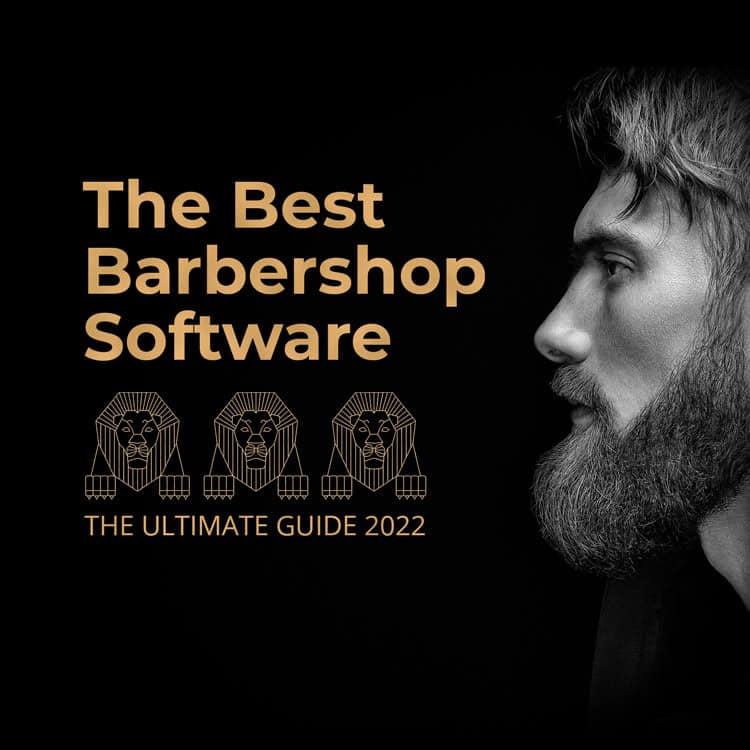 My Top Picks for Best Barbershop Software 2022
Here are my top five barbershop software recommendations. Each of them has its own set of features and advantages, depending on your particular barbershop demands. So I strongly advise you to go through the whole article before making a decision.
Top Subscription-Free Barbershop Software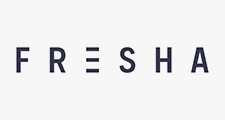 Fresha: The Best 100% Subscription Free Barbershop Software Available Worldwide
Top Paid Barbershop Software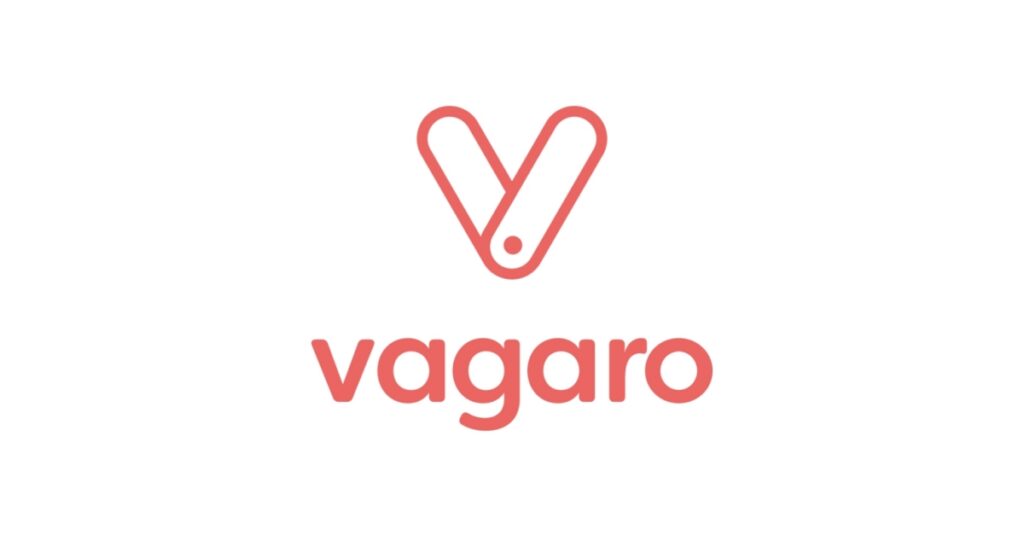 Vagaro: The Most Feature-Rich "All-in-One" Barbershop Software in the US, Canada, UK, and Australia
3. Mangomint: The Smartest & Most Well-Designed Barbershop Software for Barbershops with 5+ Employees (US & Canada)
4. GlossGenius: The Best Barbershop Software for Independent Professionals and Smaller Teams (the US Only)
5. Square Appointments: The Best Barbershop Software for the US, Canada, and Australia
6. Squire: A Great Choice if You Want a Software Specifically Made for Barbershops (US, Canada, UK)
How to Choose the Right Barbershop Software
Now that you've seen my top recommendations for barbershop software, let me explain why I picked them. Even if I tried to summarize each one above, you may be asking which is the best one for you.
What is Barbershop Software?
Barbershop software is a set of tools that may be used to help barbershops run and grow their businesses. Client and appointment management, marketing, point of sale (POS), business operation management, and business reporting are all included.
Some software provides all of the capabilities (often known as "All-in-One" Software), while others are restricted to client and appointment management, necessitating the use of specialized tools for additional functions such as scheduling.
What's the Benefit of an All-in-One Barbershop Software?
The main benefit of using All-in-One Software (such as Fresha, Vagaro, Squire, and GlossGenius) is that you may manage your whole firm in one software. This makes an All-in-One Software more user-friendly than a mixed package of systems.
You don't have to be concerned about whether two applications can collaborate. If you want to send an email to all of your clients using Vagaro, all you have to do is create the message and the system will immediately have access to all of your client data.
Another benefit of utilizing All-in-One Software is that you won't have to learn a new system when you want to add a new function. You're already familiar with the platform and how it works.
What's the Benefit of Appointment Software + Specialized Tools?
There are several reasons why you might not choose an All-in-One Software, like Fresha, but rather a specialized application.
It's also conceivable that you won't require all of an All-in-One Software's features. Let's suppose you're a booth renter or a barber who works alone. You won't need stock management, payroll, or team administration capabilities in this scenario. Setting up an appointment with clients should be enough.
If you go for an All-in-One Barbershop Software, keep in mind that you'll sacrifice some functionality and flexibility. You'll also get the most comprehensive support for each feature if you choose Appointment Software and specialized tools for the extra features you want. It does, however, come with a little more work to set up.
Which Software Model is Right for You?
It all comes down to whether you need every feature of All-in-One Software or if you just want something basic that works right out of the box, or if you're ready to use a few distinct solutions to get the greatest possible result.
A Review of the Best Barbershop Software Systems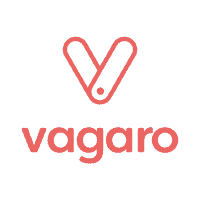 Vagaro – The Best "All-in-One" Barbershop Software in the US, Canada, UK, and Australia
Do you require comprehensive, all-in-one barbershop software to assist you to run and develop your business? Then Vagaro is a clear winner on this list.
It's incredible to see how much they've crammed into this program while keeping it simple to use and at a very low cost.
Everything you need is in place at Vagaro. Everything you could want is there: integrated payments, specialized hardware, full payroll support, native booking integration with your website and other business systems, a client market area with excellent marketing assistance.
Live streaming, subscription payments, and agency design services are among the other services available. You may even have a custom mobile app created for your company!
Vagaro is my top selection for barbershops with a staff that requires sophisticated features to run their business but does not want to deal with the complexity of integrating and operating different systems in order to accomplish their objectives.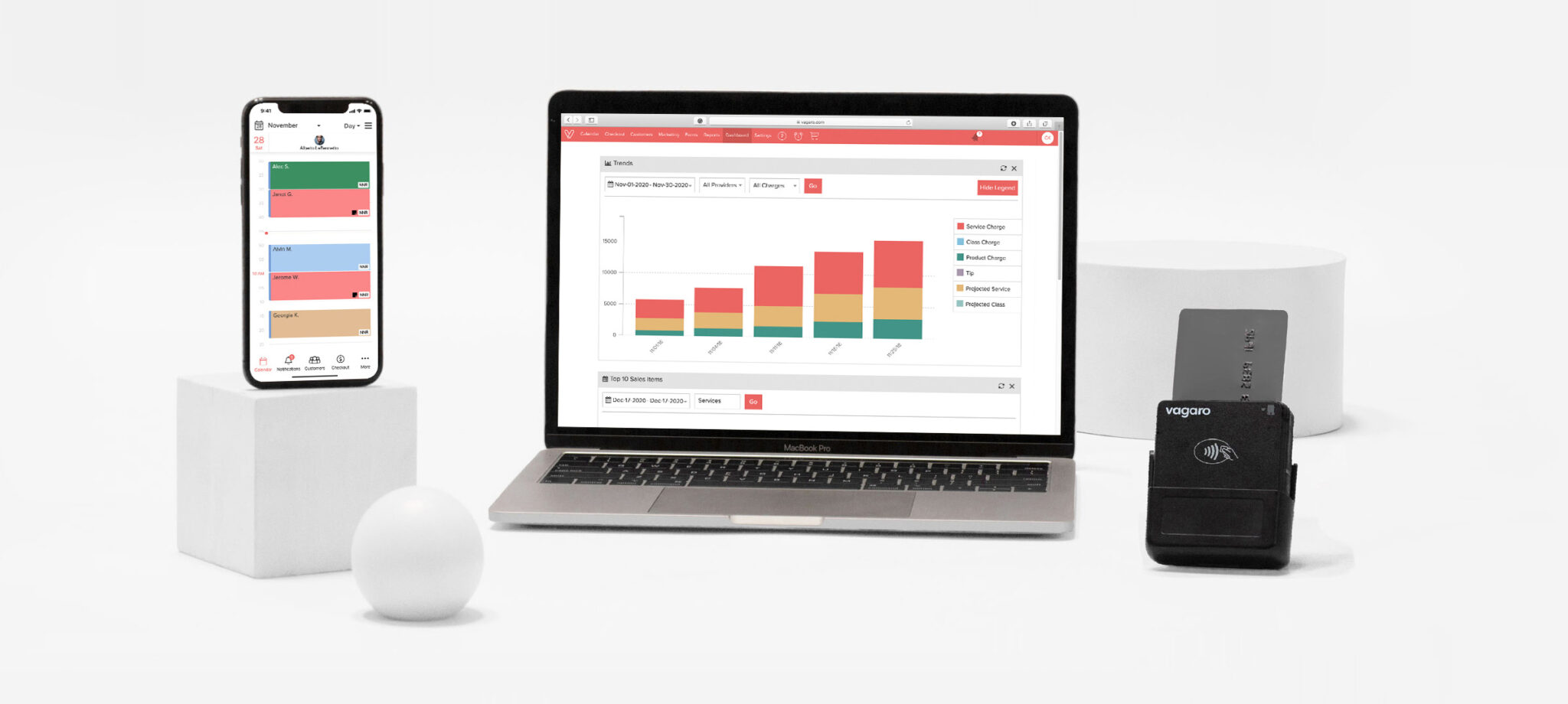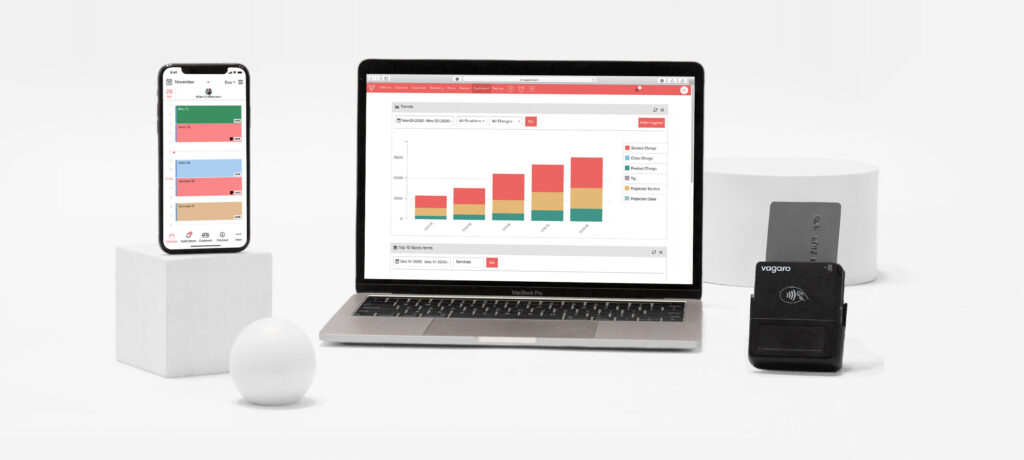 Key Features
Integrates with your website, Quickbooks, Xero, Gusto, Google, Facebook, Yelp, Instagram
Dedicated POS hardware
Client marketplace to help you attract more new clients
Subscription payments and membership features
Built-in payroll software and support to charge rent to chair renters
Built-in website builder
Advanced client data tracking (including SOAP forms)
Drag and drop, easy-to-use, calendar
Sophisticated email and SMS marketing tools
Advanced business reporting
Affordable, pricing and free 30-day trial
Get 2 months for free when signing up using the link above.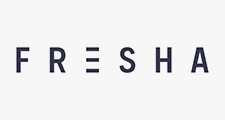 Fresha: The Best 100% Subscription Free Barbershop Software Available Worldwide
Fresha is a growing and successful barbershop software platform that has spread to over 120 countries and more than 250,000 stylists and therapists worldwide.
It's the only subscription-free program that's absolutely free and doesn't have any usage restrictions. It also has more capabilities than most of the competition.
The simplicity of use, the free plan, and the fact that it continues to develop are all strengths of Fresha. It's already one of the most popular platforms, and if I had to pick an industry-standard platform, I'd go with Fresha.
It's free, so it's a great alternative for a penny-pinching barbershop owner. You won't have to tackle a steep learning curve if you're not technologically inclined. It just works. The end-user market on the Fresha side may also help your business.
Fresha's major drawback is its limited customization choices. It works wonderfully as is, so this should not be an issue. You won't be able to change the appearance of your booking page or enable bookings on your website, for example.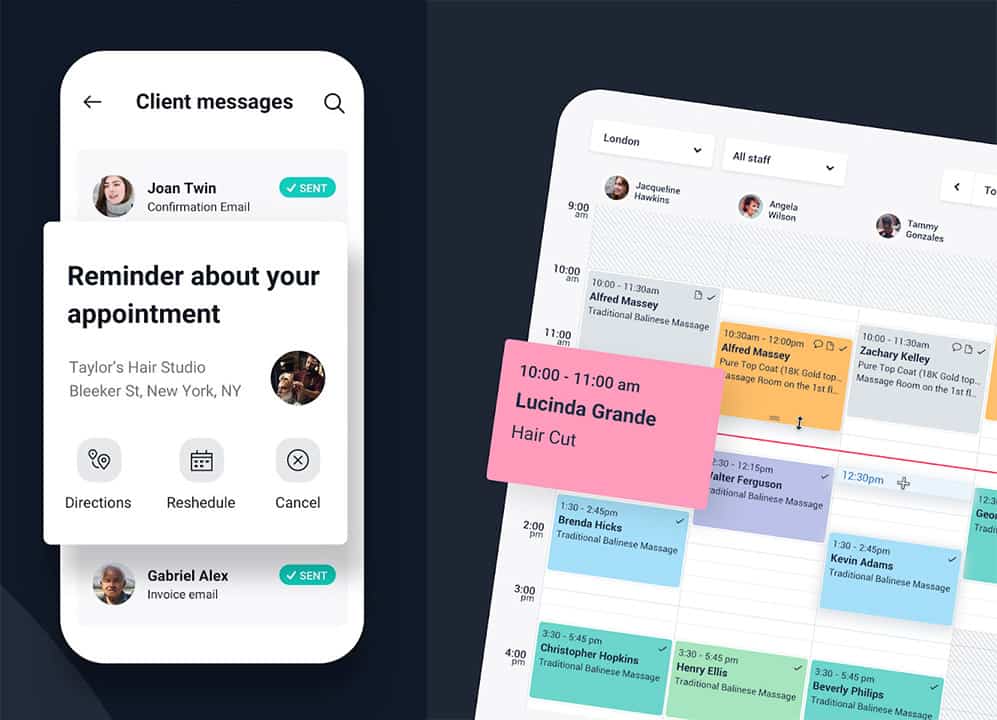 Key Features
Free subscription with unlimited staff
20% New client fee – applies only to the first appointment of new clients via the Fresha marketplace website and apps
2.19% + $0.20 Payment processing fee per transaction across all payment methods
Fresha marketplace where more clients can discover your barbershop.
Super easy-to-use with a modern minimalistic design interface.
iOS and Android Apps
Instagram, Facebook, and Google integrations

Mangomint: The Smartest & Most Well-Designed Barbershop Software for Barbershops with 5+ Employees (US & Canada)
If you run a larger barbershop (5+ staff) and are looking for a sophisticated platform that helps save you time in your day-to-day, look no further.
Mangomint is not only the most well-designed platform on this list but it also offers smart automations that cut down on time spent on managing appointments and business operations.
Mangomint delivers exceptionally well on all the core features that you would expect from a barbershop software (calendar scheduling, online booking, POS, inventory, reporting).
And if you are looking to go beyond the core features, Mangomint allows for integration with your favorite marketing and business systems.
This makes it an incredibly powerful and flexible solution and my first recommendation for bigger businesses.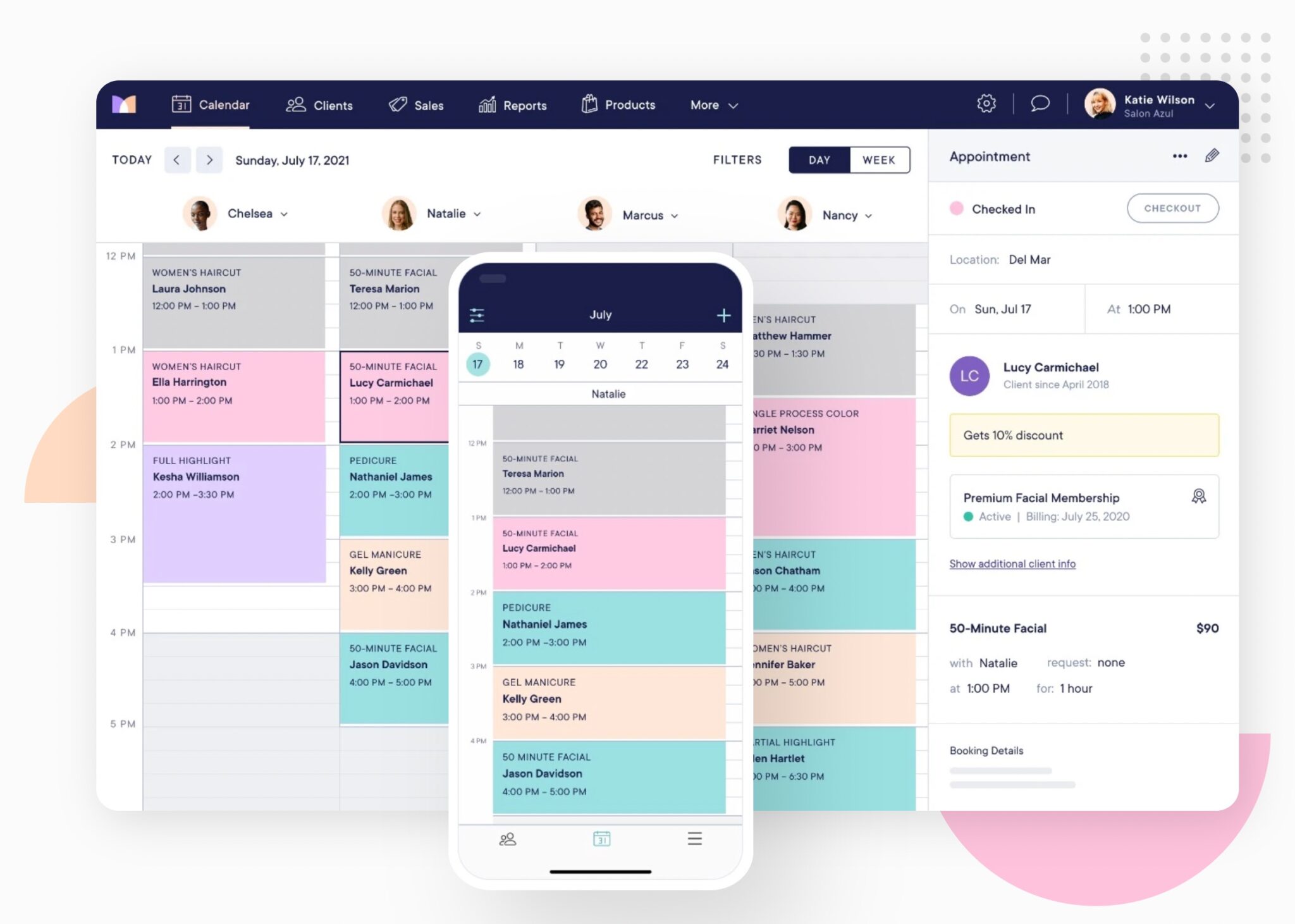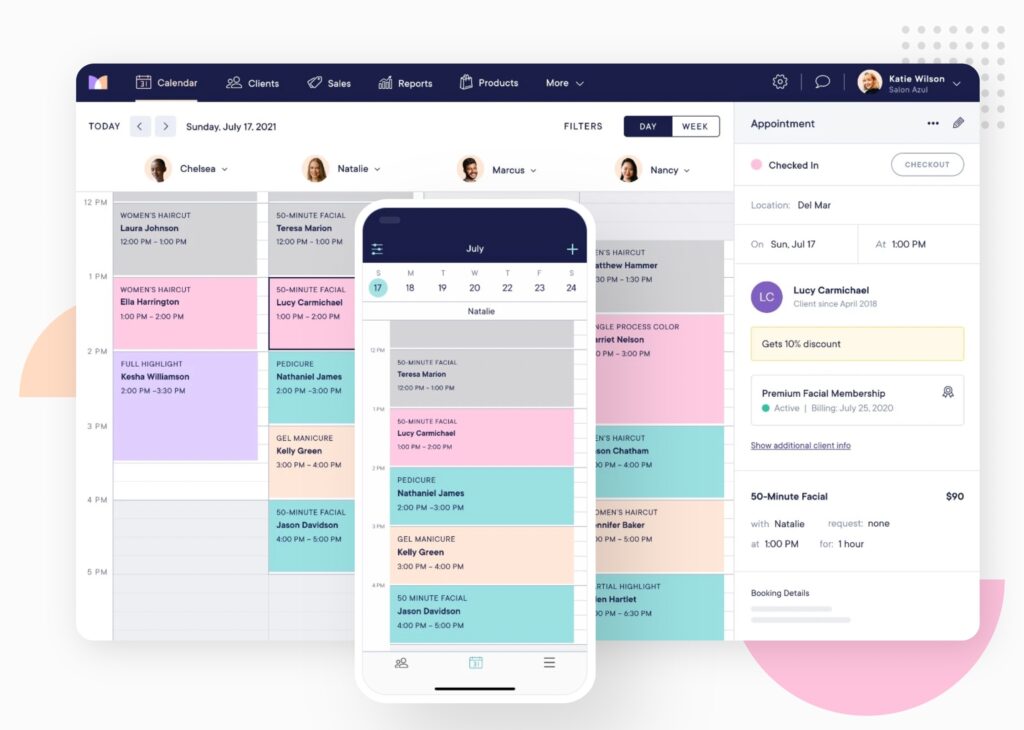 Main Features
Modern, easy-to-use, interface
Smart automations that help cut down on time spent managing business operations
Open data ownership and contracts (you're not locked into anything)
Can integrate with any other platform who allow for integrations
Embeddable website booking widget & online gift card shop
Integated payments
Memberships, packages, gift cards
Sophisticated business & payroll reporting
Strong customer services & help documentation
iOS & Android App
Special Offer on Mangomint: Get 2 months for free when you sign up for a free trial or book a demo using this link.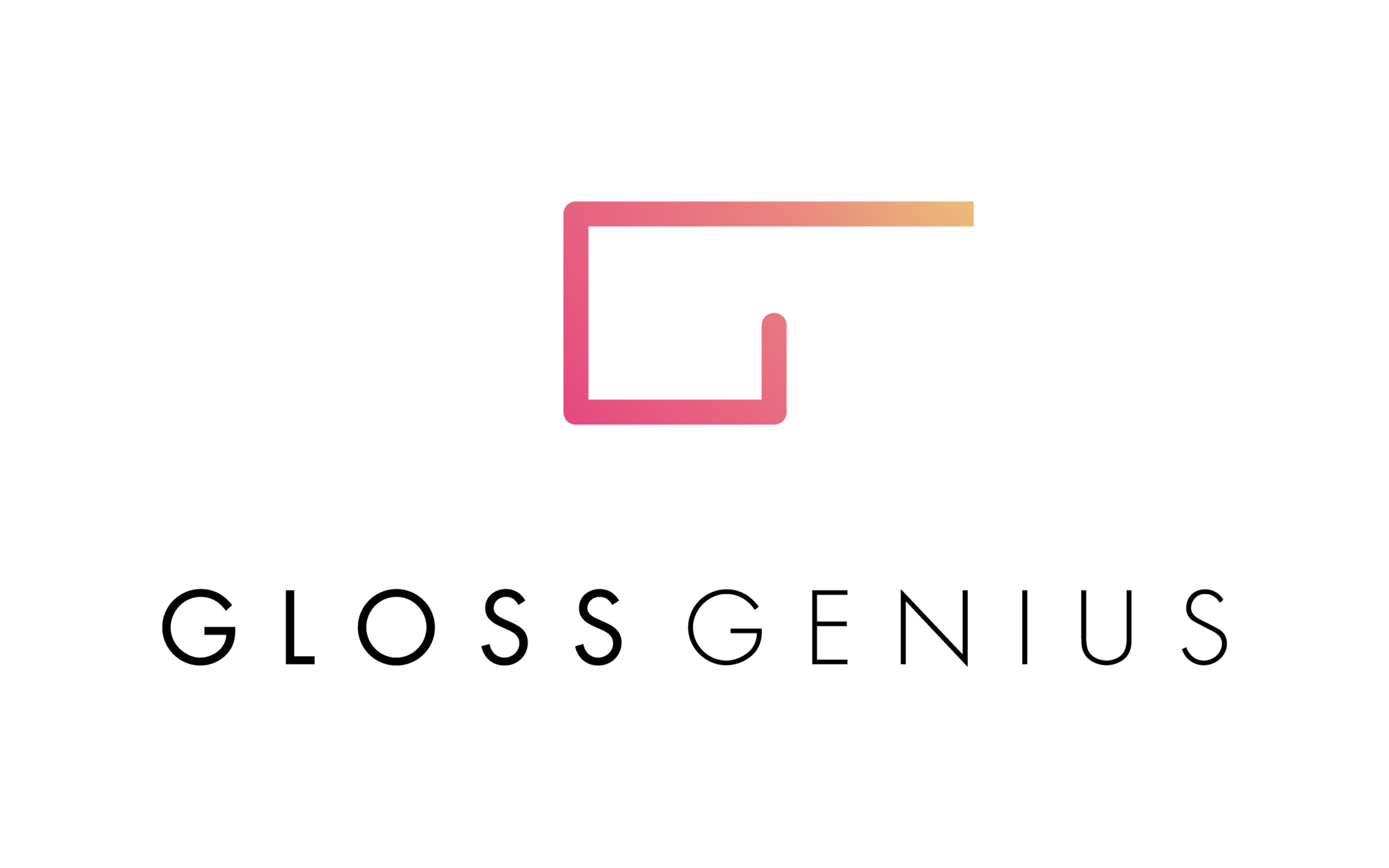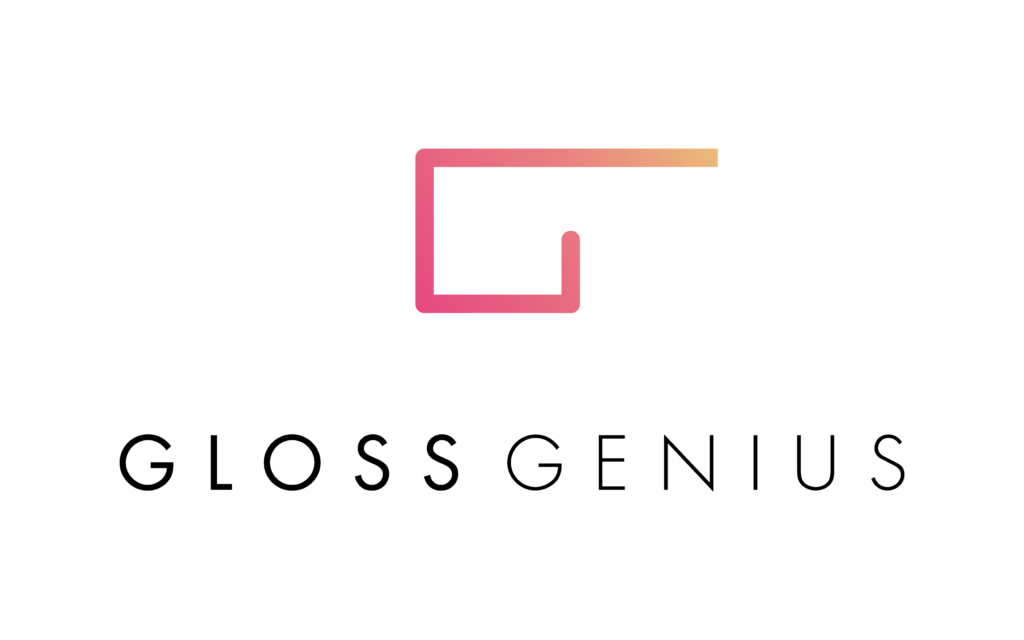 GlossGenius – The Best Barbershop Software for Independent Professionals and Smaller Teams (the US Only)
Do you want a barbershop management solution that isn't only simple to use but also attractive? GlossGenius might be the answer.
GlossGenius is software for barbershops in the United States that offers scheduling, payment, and marketing services. It serves both independent professionals and salons with a team of barbers. Here, you can handle everything from a simple yet attractive application.
GlossGenius has a luxurious appearance. Everything from the website to the card reader is designed with premium client pleasure in mind, including the card reader itself. And it's the combination of a lovely design and simplicity of use that sets this system apart.
GlossGenius is the software I suggest to independent professionals wanting a beautiful online booking experience and marketing tools without having to deal with technical issues. Even barbershops that have a small team may profit from this software, despite the fact that larger businesses will require more flexibility and payroll support than what is presently accessible.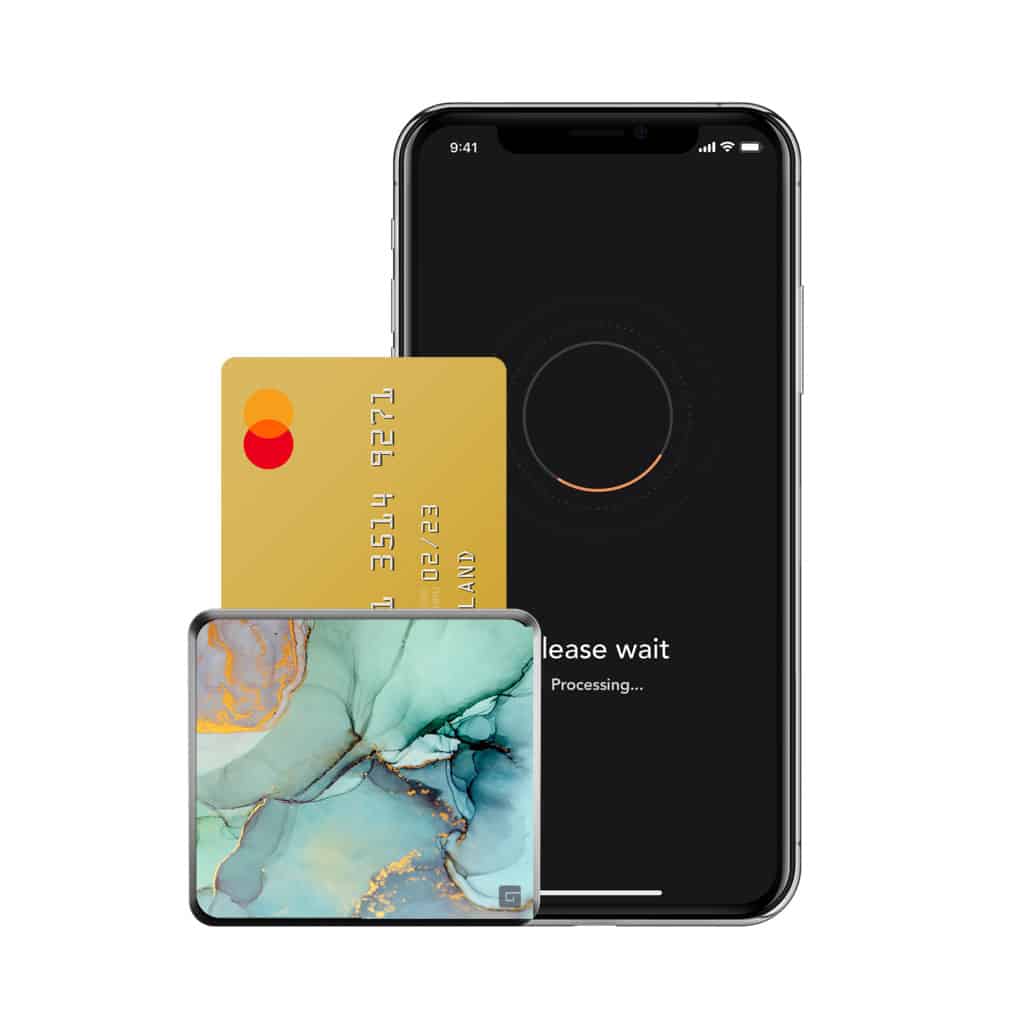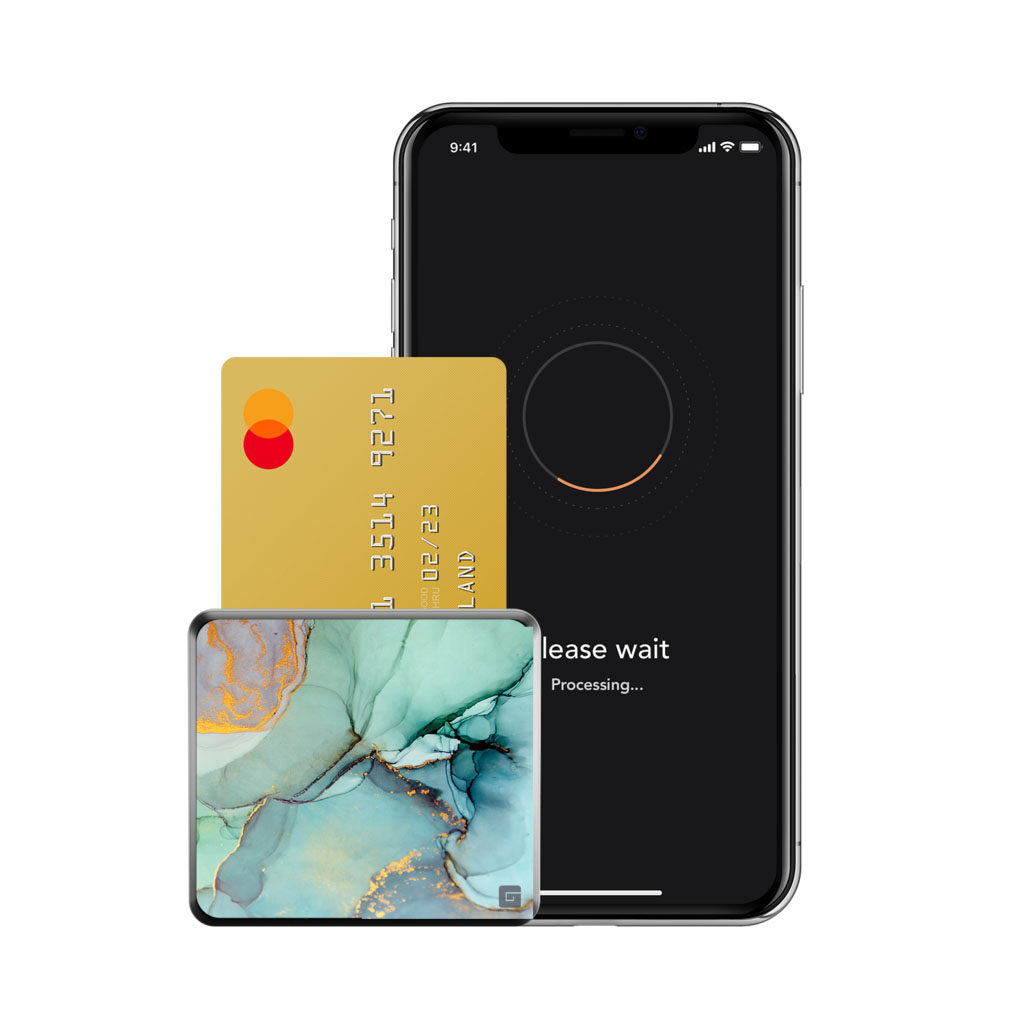 Key Features
Generate a beautiful website in just a few clicks
Multiple card reader design options to fit your brand
Smart and intuitive features that are easy-to-use
Integrated payments
Synchronize clients and calendars with your phone
Easy-to-use email and SMS marketing
Manage everything inside the GlossGenius app (Apple & Android)
Advanced business reporting
Affordable, pricing and free 14-day trial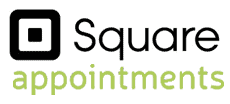 Square Appointments: The Best Barbershop Software for the US, Canada, and Australia
If you're looking for a simple, effective, and affordable appointment scheduler, then Square Appointments is the solution for you. It's really simple to use, and it comes with all of the functionalities you'll need to run an effective appointment book.
This system may also be used with Square's other solutions (such as a POS system, credit card reader, and marketing suite) to provide a comprehensive solution for the barbershop. Square is also the winner in my review of the best salon POS systems and best salon scheduling software.


Main Features
Free subscription for individuals
Integration with all other tools from Square
You only pay a credit card transaction fee (2.6% + $0.1) when you accept payments through the platform
Dedicated booking website
SMS & Email Reminders
Easy-to-use, drag and drop calendar
Advanced client data (with images)
Booking widget for website integration
Advanced inventory management (with stock alerts)
iOS & Android App

Squire: A Great Choice if You Want a Software Specifically Made for a Barbershop (US, Canada, UK)
The other solutions I have recommended above are all general salon software solutions by large and established companies. As such, they provide a certain level of stability and financial clout to be able to provide high-quality software that can continue to evolve and innovate.
There are also several smaller companies that sell software specifically made for barbershops. In my view, most of these solutions don't provide enough distinguishing features to be considered serious competitors to the software discussed above.
However, a company called Squire has recently caught my attention as a rising star in the barbershop management software segment. Squire is an all-in-one system that has several innovative features and a genuine feeling of being a brand that understands the barbershop community.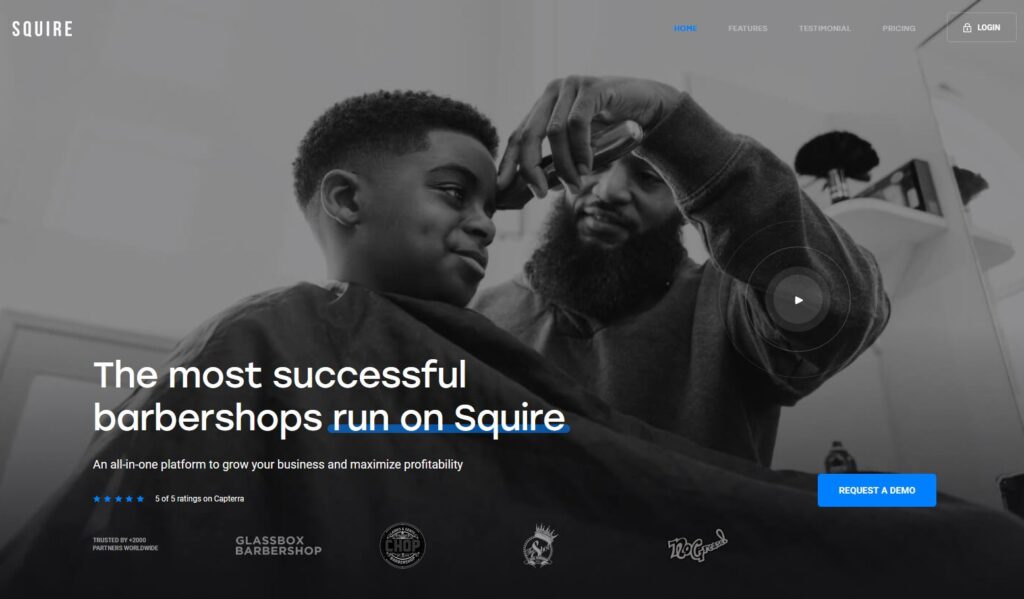 The features include online booking, payroll management, inventory management, loyalty programs, recurring appointments, and point of sale (POS) capabilities.
One reason that Squire seems to have a great understanding of this niche is that they bought a barbershop in NYC to use as a testing ground as they developed the software. This together with the feedback received from the more than 2,000 barbershops using the software has helped Squire to rapidly develop a product that helps barbershops during the digital transition and that just might be able to compete with the more established salon software providers.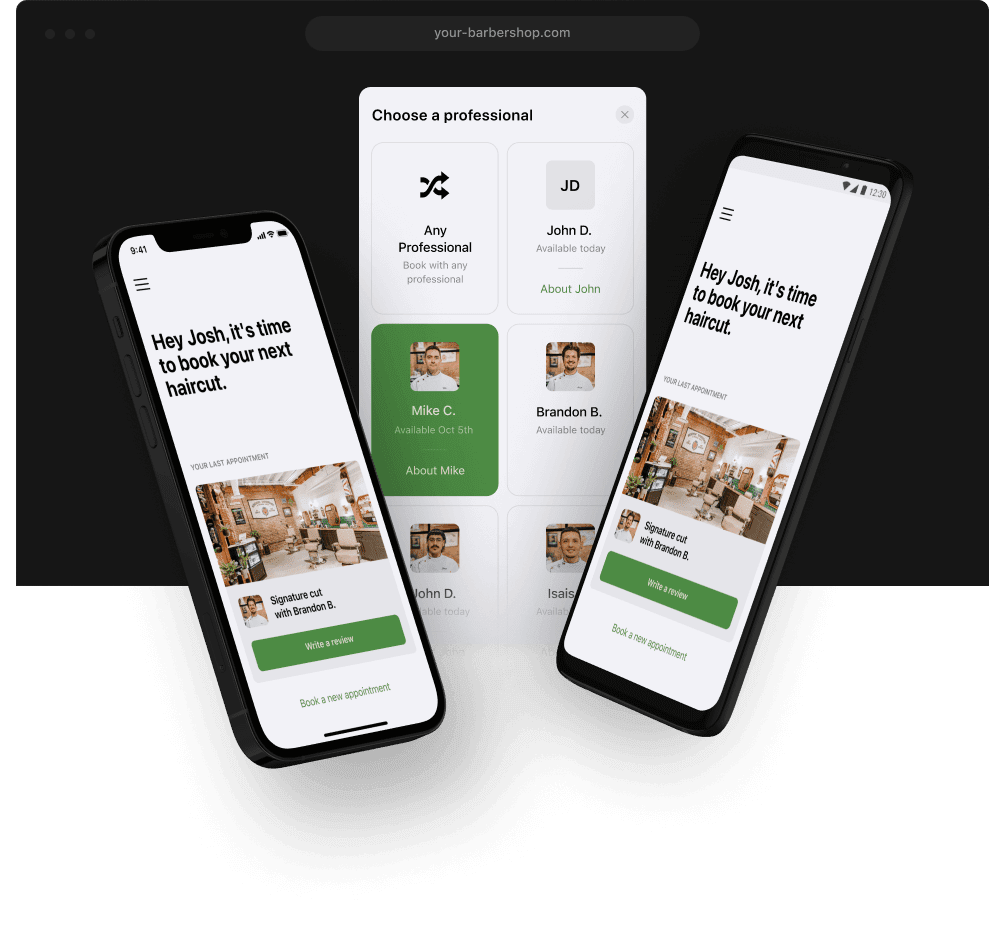 Key Features
Integrated with booking software and a register as well as a card reader in one system
Barber specific pricing and durations
An iOS mobile app that can be customized with the barbershop's logo and color scheme.
Create a virtual waiting room, which allows clients to wait outside or in their cars before being admitted when their barber is ready.
Multiple booking options – web, Instagram, or app
Automatically collect booth rent from barbers
The software allows booth rental barbers to collect their own earnings
Your barbers will automatically be paid according to their commissions
Support for loyalty reward programs, promo codes, gift cards
Control over the brand presentation
Offline mode – Even if your Wifi is down, you can continue to take payments
My Verdict of the Top Barbershop Software Alternatives
Let me give you a summary of what you should consider while choosing between the best barbershop software systems on our list.
Fresha – The Only 100% Subscription Free Barbershop Software
It's amazing how much value you get for free with Fresha. It's that good that the first thing on your mind will be, "How do they make money?"
Fresha is a marketplace that connects consumers with salons and barbershops in their community. If you use the Fresha platform to bring a new customer, they will expect 20% of the transaction. You'll also be charged a credit card processing fee of 2.19 percent + $0.20 for each appointment set up through the site.
The advantage is that there are no fixed costs; all you have to do is pay when you earn money.
The free subscription is not the only advantage of Fresha, it does provide many useful capabilities and is very simple to use.
Vagaro – The Most Feature-Rich All-in-One Software for Barbershops
The number of capabilities accessible through Vagaro is without comparison. Despite this, they have been able to balance usefulness against complexity successfully while maintaining a high degree of quality in each element.
You will be able to access features that are not available in typical salon-only software, such as subscription payments, memberships, class bookings, and advanced client data tracking.
I appreciate that their design is simple, modern, and user-friendly. I believe that while some of the main rivals are more traditional and conventional, Vagaro is more innovative and creative. Their POS system is great; you can stream video while using it, as well as have a fresh and clean interface for yourself and your customers.
Another distinguishing feature of Vagaro is their client marketplace, which offers simple marketing tools to help you get your barbershop in front of more new people.
Mangomint – The Best Option for the Bigger Barbershop Business with High Demands
Mangomint is for you who want flexibility, modern design, and smart automations that help simplify your business.
I just love the fact that you can integrate the platform with pretty much anything else. If you want to connect to a Shopify store or use MailChimp for your email marketing, you can. In fact, you can even use what's called webhooks to connect with any other system that allows for integrations.
So if you're running a bigger business and need more flexibility, Mangomint is the way to go. They also have a strong support team and I would even recommend you book a meeting with them before you get started so that they can show you how to get the most out of the tool.
GlossGenius – The Most Beautifully Designed All-in-One Barbershop Software
GlossGenius distinguishes itself from the competition by simultaneously providing beautiful design and simple use. It's my first choice for solo practitioners looking to avoid any technical hassles while maintaining a high degree of professionalism.
When compared to other options discussed, the tool may be restricted in flexibility and functionality for bigger businesses, but it's an excellent option for small barbershops.
Square Appointments – The Free-for-Individuals Barbershop Appointment Scheduler
You'll be hard-pressed to find a better bargain than what Square has to offer. However, as the saying goes, there is no such thing as a free lunch in this world.
Square was formed as a card payment firm to help small companies like yours accept credit cards. And, in my view, their goal is for you to eventually switch over to Square Payment, where they get money from credit card transactions if you utilize their free appointment software.
The most popular appointment scheduling software is Square Appointments, which is free and comes with a robust appointment scheduler. But, more significantly, you get an appointment scheduler that resides in a vast ecosystem of free and premium solutions for small businesses, making it considerably easier to add Square's services as your company grows.
Square Appointments is a fully functioning barbershop software with integrated appointment scheduling capabilities. When you begin using Square Appointments, you'll get a free POS system and a free payment platform (just charged per transaction).
You may also use their premium services, such as Square Payroll and Square Marketing, to run your barbershop. You now have a complete barbershop management system.
Vagaro vs. Fresha vs. Mangomint vs. GlossGenius vs. Squire
The distinctions should be self-evident.
Vagaro is the most feature-rich option at an affordable price if you want the most comprehensive solution.
If you want a simple and free alternative, I recommend Fresha.
The bigger barbershop business with higher demands on integrations, automations, and design should go with Mangomint.
GlossGenius is for the independent professional who wants simplicity and beautiful design.
Square is for you who are just after a cost-effective appointment scheduler or a complete solution where you activate more of the platforms from Square.
Squire if you need specific barbershop options like 15-minute interval bookings.
For more details, you can also read my comprehensive Fresha review, Vagaro review, Mangomint review, GlossGenius review, and Square Appointments review.
Conclusion
The barbershop software you choose can make a big impact on your barbershop business. In this post, I've attempted to go through all of the most important features and clarify what sorts of barbershop applications exist so that you can make an informed selection.
However, if you want a more detailed comparison of the features of several of these systems you can take a look at my post on the best salon software.
I hope this guide was useful and that it will help you save time and money. If you did, I'd be grateful if you wanted to share this information using the social media buttons on this page.
I also recommend that you read my review of salon POS systems. This covers some of the software on this page, but it also includes other advanced POS solutions for salons and barbershops that may work with your barbershop software or operate independently.
I've also put up a salon scheduling software comparison that'll show you which solution is best for booking appointments.
Next, you may take a look at my article on the best mobile credit card reader for salons and barbershops.
Finally, if you're on a budget, I suggest going through my list of the top FREE appointment scheduling software.