Are you looking for a free appointment scheduler?
Then you've probably heard about the Fresha partner app (formerly known as Shedul) which is the only 100% subscription-free salon software on the market.
Which is also one of the systems on my salon software top list for 2023.
But does subscription-free mean limited services and features? And what's the difference between "free" and "subscription-free"?
That's what we're going to find out in today's Fresha partner app review.
Fresha Review at a Glance
Description
Fresha, previously called Shedul, is a complete system for salons with an easy-to-use appointment calendar.
It's the only 100% subscription-free salon booking system, so for individual stylists or new salons that need to keep fixed costs low, this is the perfect option.
Apart from robust salon appointment scheduling, Fresha features a point-of-sale system, staff scheduling, product, and stock management, payment processing, financial reporting and analytics, and a range of marketing tools.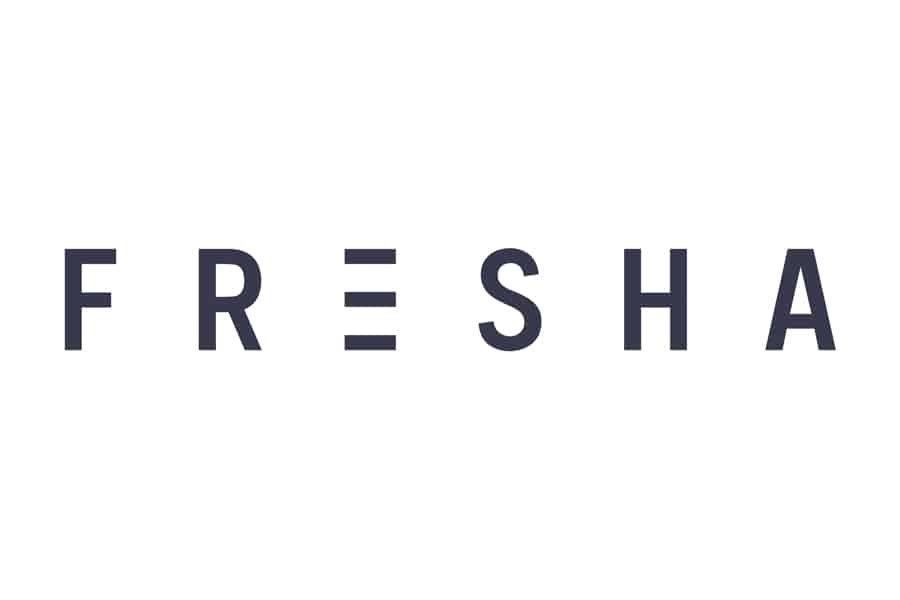 Overall Score
4.1
Software Type
Appointment Booking & Management Software
Accessible in web browser or iOS App and Android App
Fresha Pricing
No subscription fee. Even for multiple staff members.
20% New client fee – applies only to the first appointment of new clients via the Fresha marketplace website and apps. Fees never apply to returning clients, or any appointments made via your own website or social media pages.
2.19% + $0.20 Payment processing fee per transaction across all payment methods.
Fresha Review Breakdown
Ease of Use (5.0)
Appointment Management (4.0)
Online Booking (3.0)
Client Data Management (4.0)
Point of Sale (4.0)
Customer Service (3.0)
Inventory Management (5.0)
Mobile Apps (5.0)
Pricing (4.0)
As you can see, despite Fresha being subscription-free, it gets a lot of high scores above.
However, the reason I cannot give a higher score for online booking is that it does not allow you to integrate a booking widget on your website. Instead, you need to link out to the Fresha booking page.
POS does not get a full score because Fresha does not offer a POS terminal but you will manage POS in the web browser or app.
And, although Fresha has a 24/7 customer service team, they only offer email support (and no phone).
Review Summary
You'll be surprised how much you get with your free Fresha subscription. It's no wonder it has grown so fast in adoption worldwide.
It gives you a lot of the advanced features you'd normally need to pay for – like free SMS, built-in no-show protection, and marketing automation (e.g. like client birthday emails).
An important difference with Fresha is that they offer a salon client marketplace. This allows you to promote your business and get discovered by new clients. Note that this is also where they earn their money back. When you market your salon or spa on the platform and get a new client, they'll charge you 20% of the appointment. Also, as you'll be using their credit card payment gateway, you'll be charged transaction fees when clients pay online (2.19% + $0.2).
This means you only pay when the platform is generating business for you. There's a lot of value in that for someone just starting out and don't want to take on fixed costs.
The main reason I like Fresha is that it's so easy to use and despite being subscription-free, you get many of the features that other companies charge for.
One thing to keep in mind with Fresha is that it works best as a complete system on their platform. If you already have an established website and other marketing solutions, other options might give you more control and flexibility.
Pros
Free subscription for unlimited staff
Integrates with Facebook, Instagram, and Google
User friendly and easy to learn
Available in many languages
Cons
Limited options to customize the appearance (default designs looks very good though)
Limited support for integration with other platforms. You're kind of locked into using the Fresha tools.
or compare it to other options in my salon software top list
My Top Salon & Spa Software Alternatives
Here's my salon & spa software top list for 2023.
To see more alternatives, visit my complete list of salon and spa software recommendations here.
Important Tip: Import Existing Client Data before Marketing Your Salon on the Fresha Marketplace
As Fresha charges a new client fee if they help you get a new client on their marketplace, make sure you import information about your existing clients into Fresha before you promote your salon there. Otherwise, you run the risk that an existing client is treated as new, and you'll be charged 20% on their appointment if they find you in the marketplace.
Who is Fresha/Shedul For?
Fresha is ideal for the individual stylist or salon on a budget as it's free. Also, if you're not technically savvy, you don't need to worry about a steep learning curve to get going. It just works. Your salon can also benefit from visibility on the Fresha end client marketplace.
What Countries is Shedul/Fresha Partner Available in?
Fresha serves more than 120 countries, 70 000 beauty businesses, and 250 000 stylists and therapists.
Fresha card terminals are currently available in Australia, Austria, Belgium, Canada, Croatia, Czech Republic, Finland, France, Germany, Greece, Ireland, Italy, Lithuania, Luxembourg, Netherlands, Poland, Portugal, Spain, Switzerland, United Kingdom, and the United States.
Fresha Features
Despite being free, Fresha beats most of the big players on features.
Appointment Management

Easy to use, drag and drop appointment schedule
Color appointments for easy overview

Online Booking

Create a booking website (no website integration support)
Clients can find and book you on the Fresha marketplace
Google integration for booking directly on search result page

Appointment Notifications

Email and unlimited SMS notifications




Notify client ahead of the appointment, after appointment, or if any changes to the appointment
Notify responsible staff for new appointments or changes to existing ones.

Client Data Management

Store all needed information about clients
Track client history
Store files and images on the client

Inventory Management

Store all needed information and images about products and services
Set up categories and product/service variations to effectively manage a large inventory
Receive low stock alerts

Point of Sale System

Manage check out in web interface, iPad app, iPhone app, or Android app
Support of all types of payments

Appointment Apps

iOS App
Android App

Cloud-hosted (access from any web browser)
Fresha POS & Payments
Fresha offers POS support via the professional app or web interface. They also offer a credit card payment terminal that integrates with the software. However, they do not offer POS hardware.
Compare Fresha to other POS platforms in my list of best POS for salons and spas.
How Much do Fresha Payments cost?
Fresha charges a transaction fee of 2.19% + $0.2 for every card payment.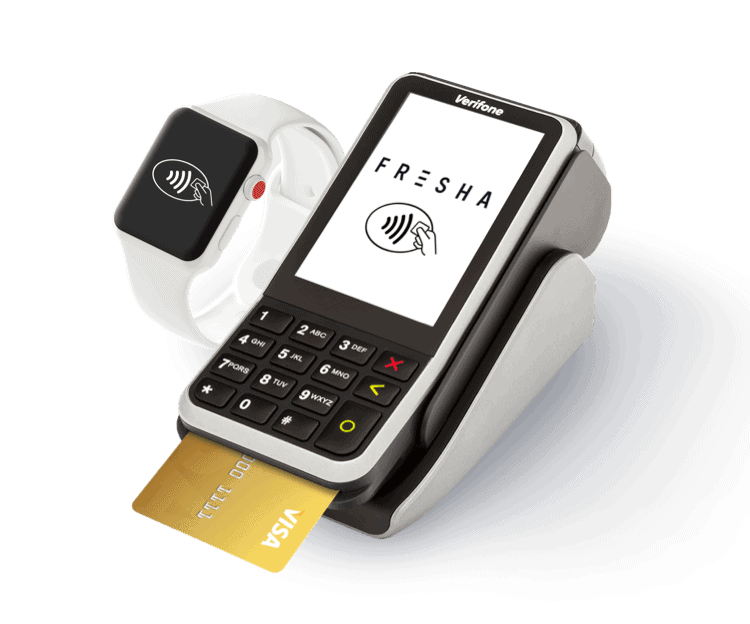 Fresha Appointments Calendar Management
The appointment calendar is at the heart of any local service business. This is the view you'll look at several times a day to keep track of where you are and plan your week ahead.
The Fresha calendar is super intuitive and easy to use. You can drag and drop appointments to change the time. Just hover over the appointment to see full details. Quickly change the view from day view to week or month. Show multiple staff in the same view.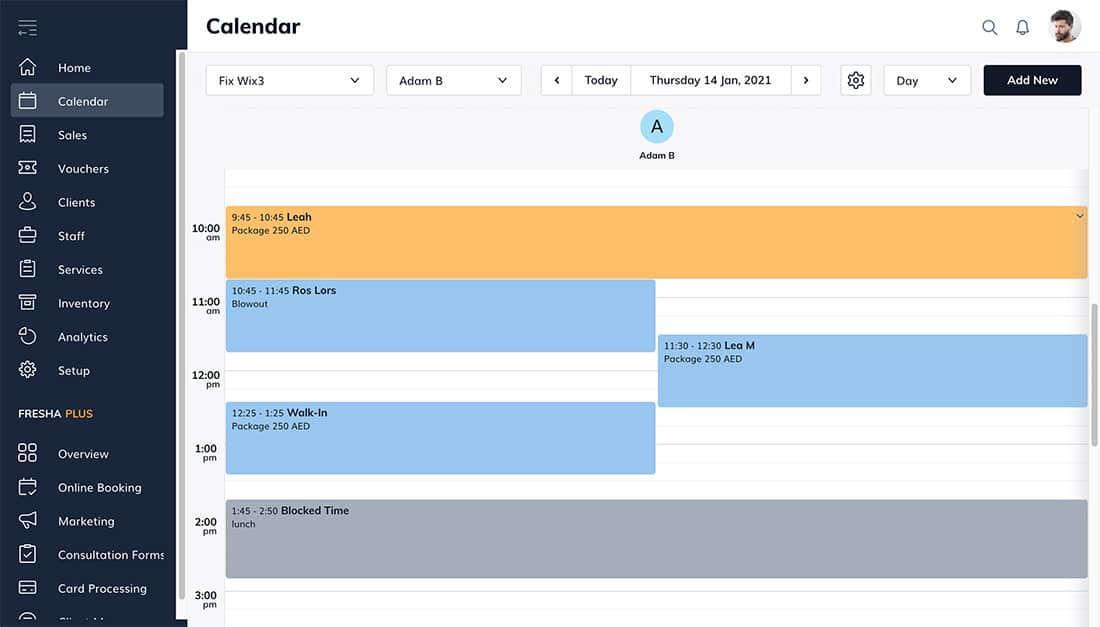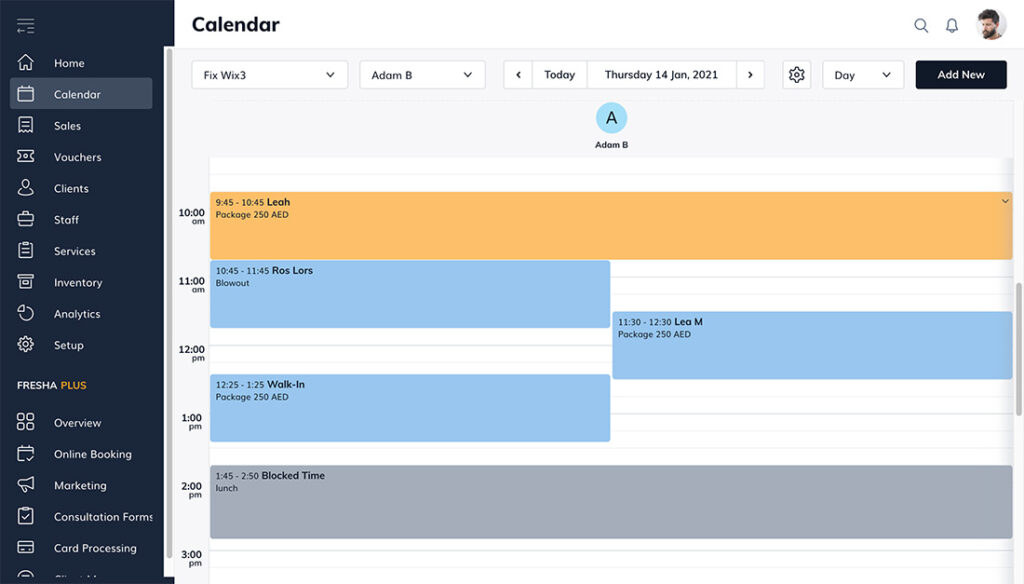 Fresha Online Booking
Fresha provides you with an online booking page that you can link to from your website. The generic booking page you're provided with looks good (see example image below). You cannot customize the design to reflect your branding.
It's a good scheduler that is also listed in my list of the best appointment-scheduling software for salons and spas.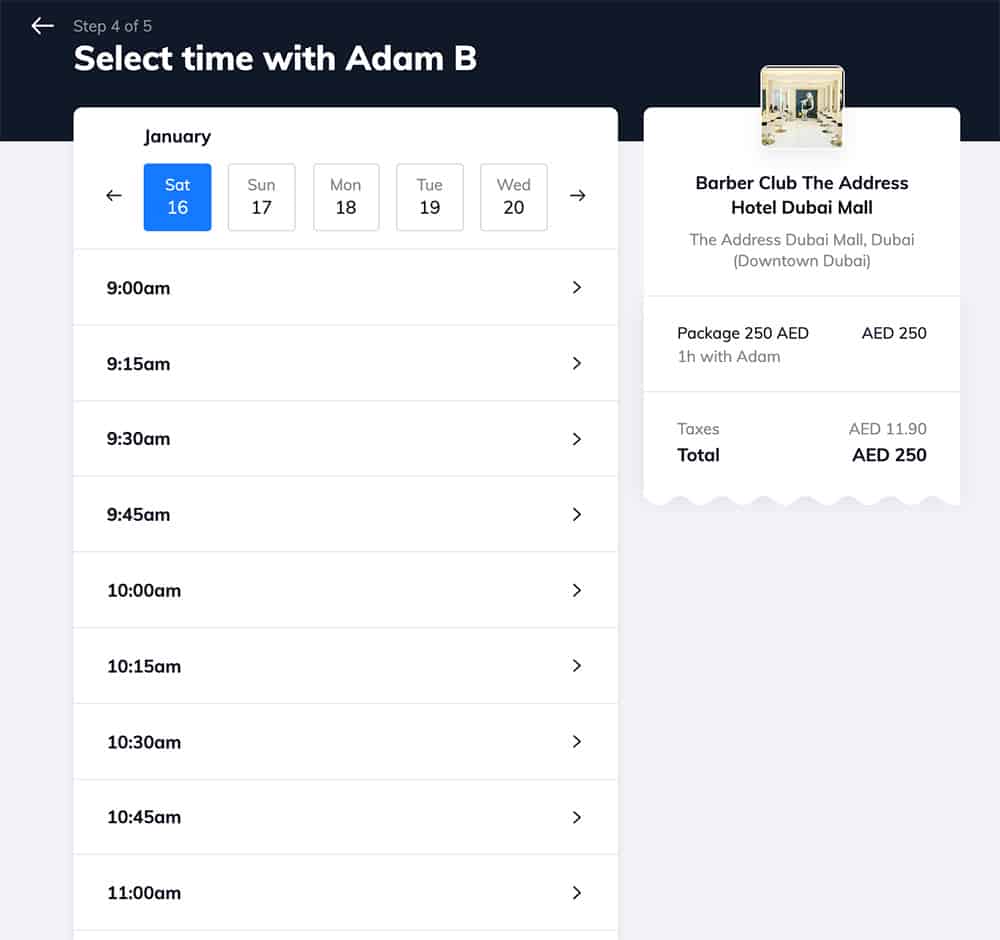 Fresha Notifications & Alerts
You can notify clients about new appointments, remind them about upcoming bookings, send thank you messages, and much more, using Fresha. Notifications can be sent as SMS, e-mail, or app notification (in case the user has the Fresha app installed).
Fresha gives you unlimited free SMS notifications.
You can personalize each message (as shown below). However, you cannot change the design of the notification which will always follow the pre-defined Fresha design (which looks really good btw).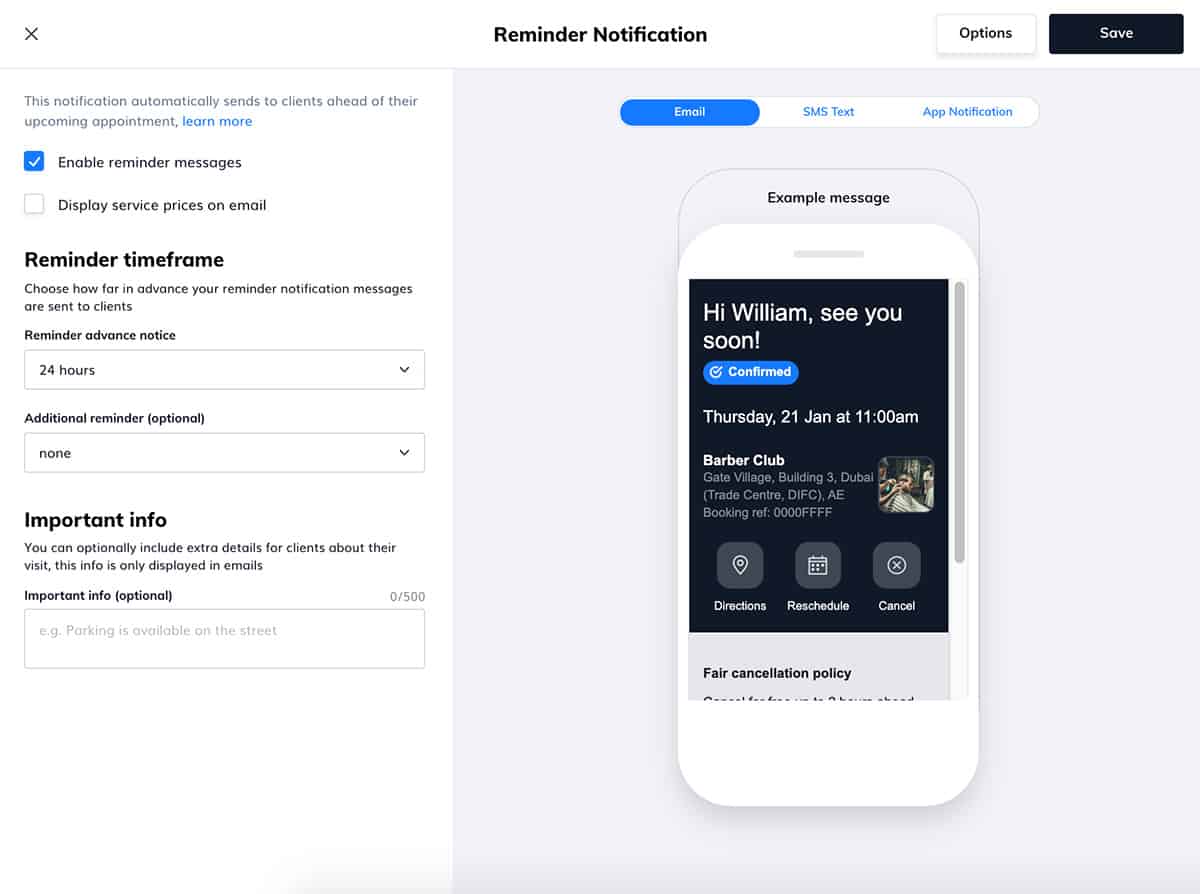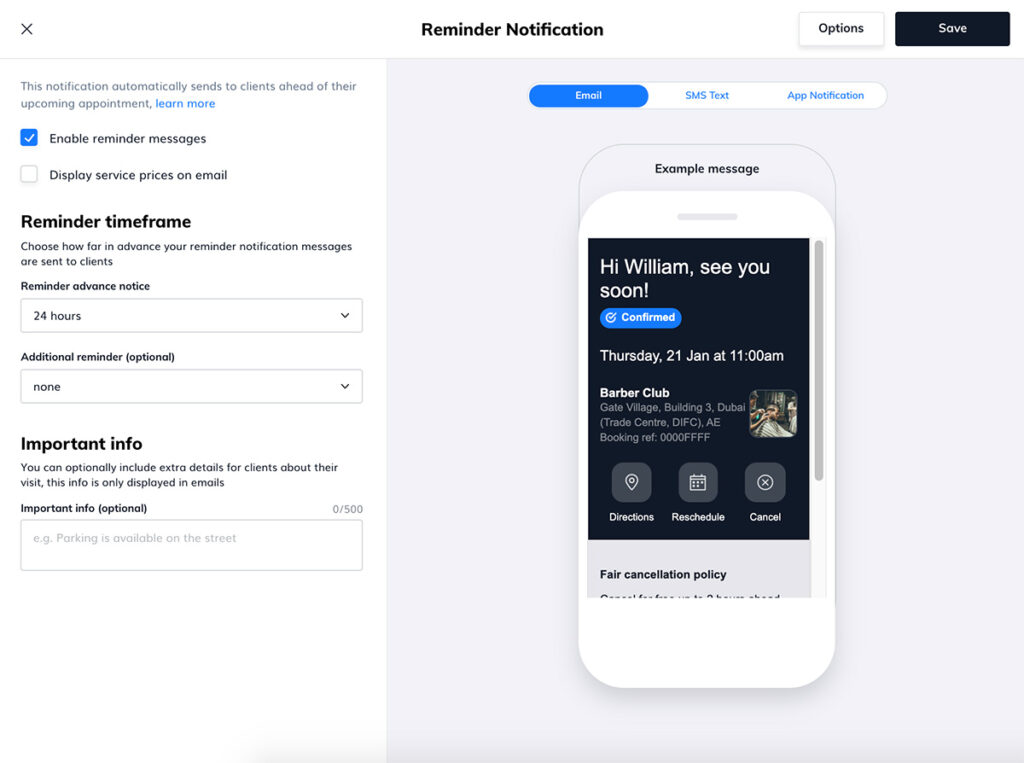 Fresha Client Data Management
Fresha offers a simple client directory that allows you to search your clients, view upcoming/past appointments, and store basic information about the client.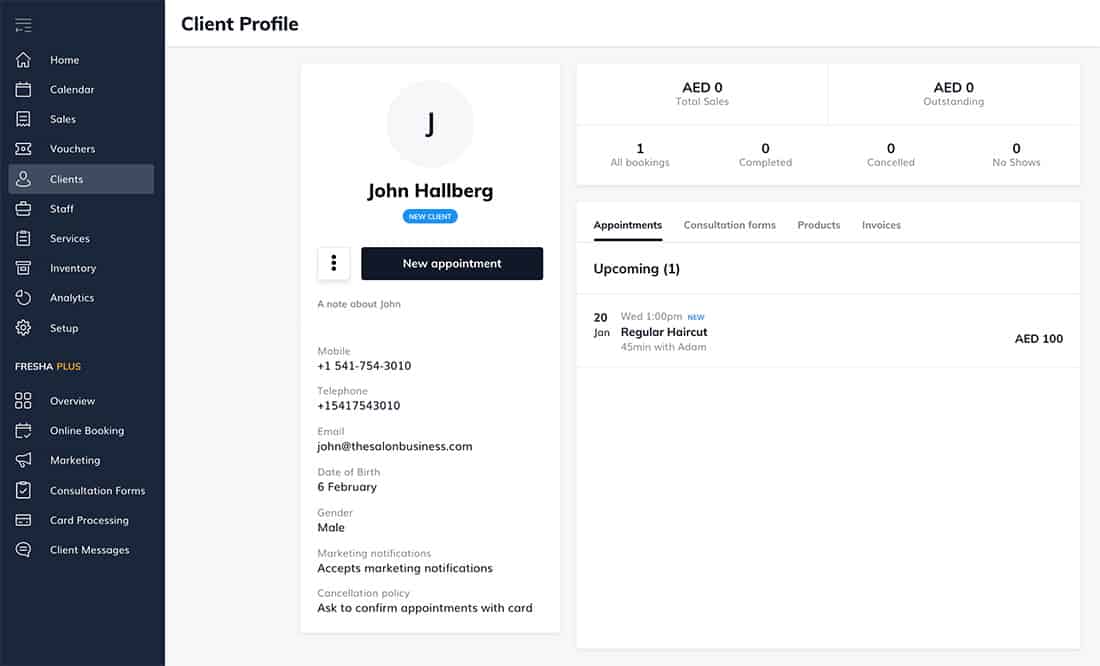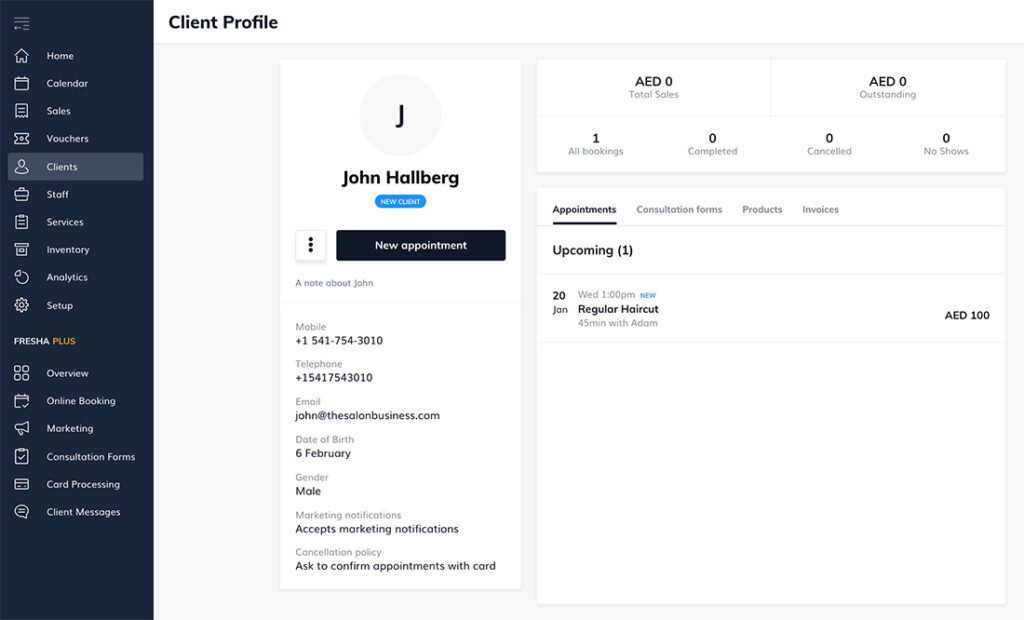 Fresha Inventory Management
Fresha has good support for inventory and supplier management. It's not as advanced as some competitors but more than enough for most salons.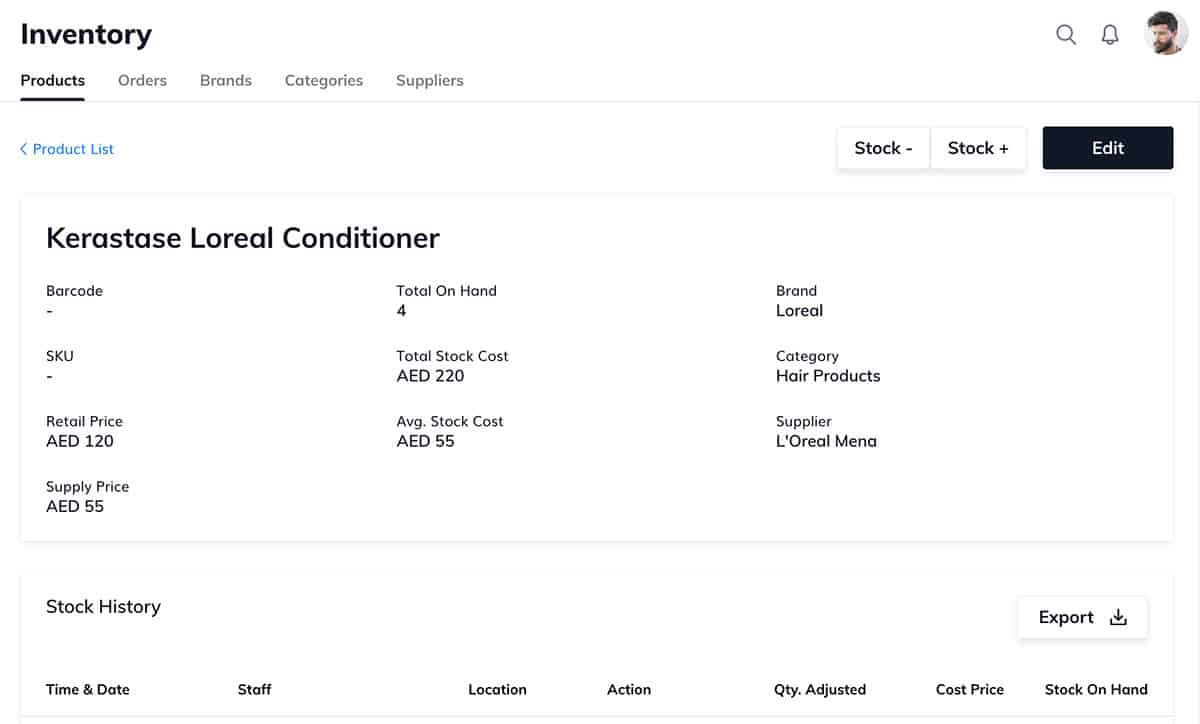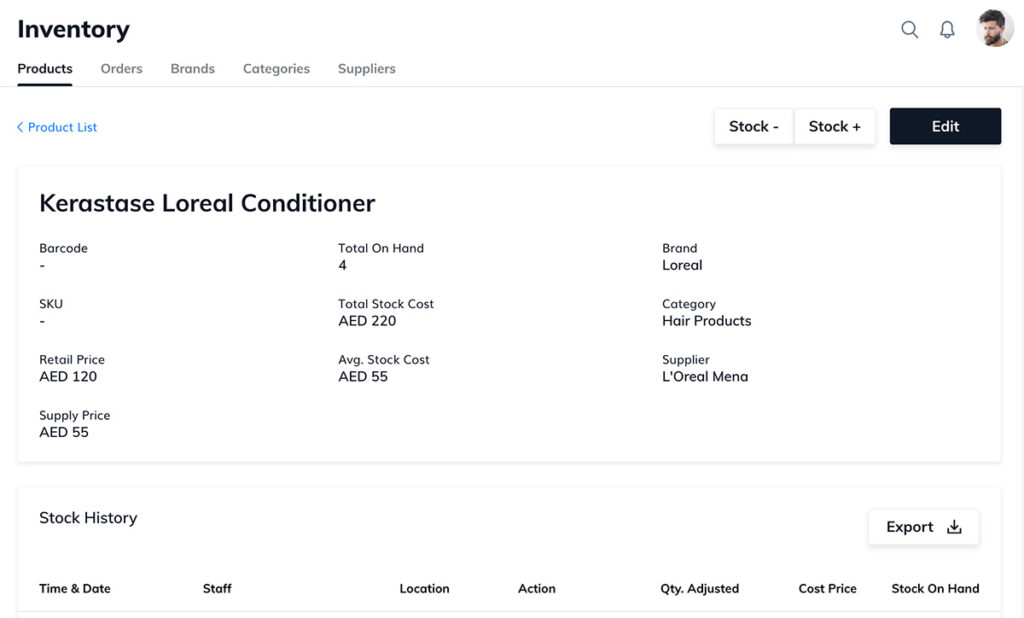 Fresha Staff Management
You can have multiple staff members at multiple locations in Fresha. The tool offers pretty advanced user permission levels so that you have full control over what different staff members should be able to access or not.
It does not have a payroll tool built-in but you can configure commission and pull monthly reports for staff members so that you can manage payroll effectively.
You can compare it to other alternatives in my salon management software top list.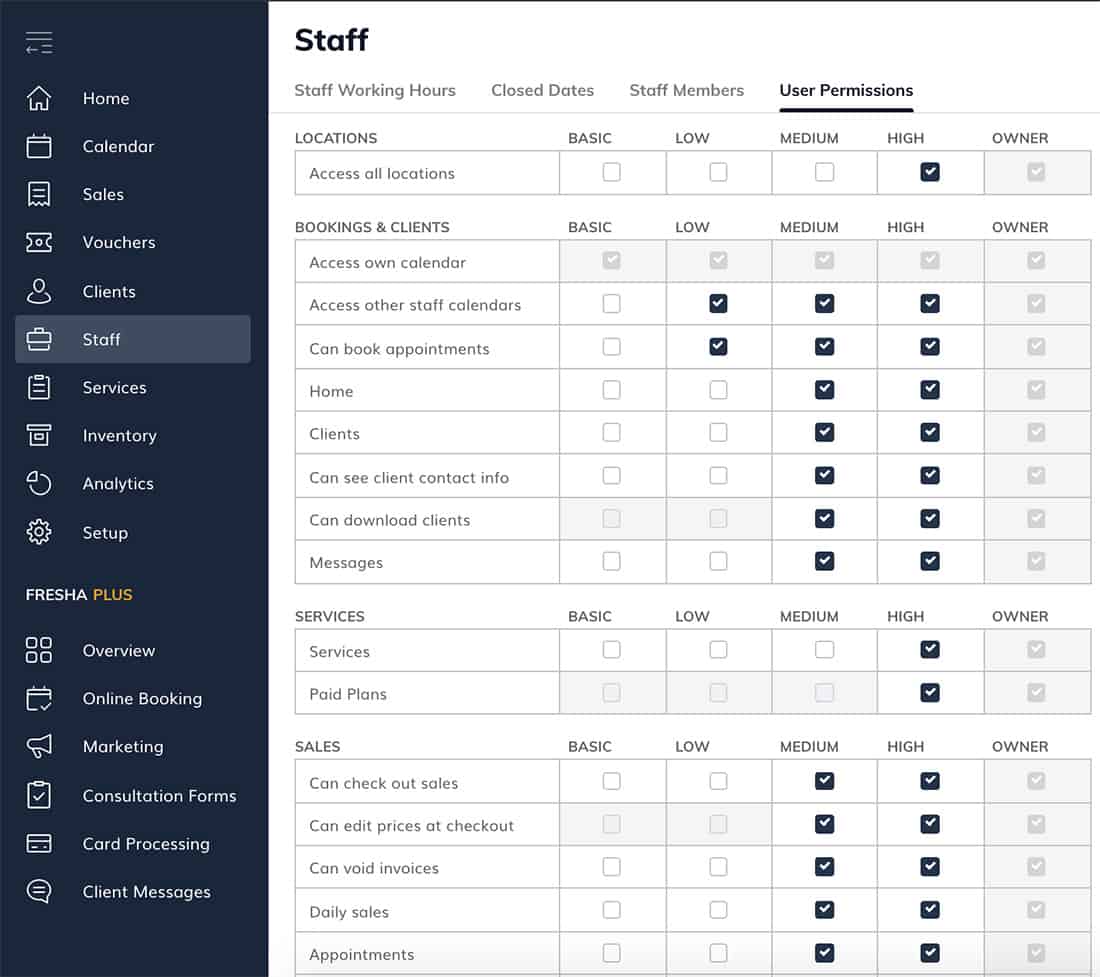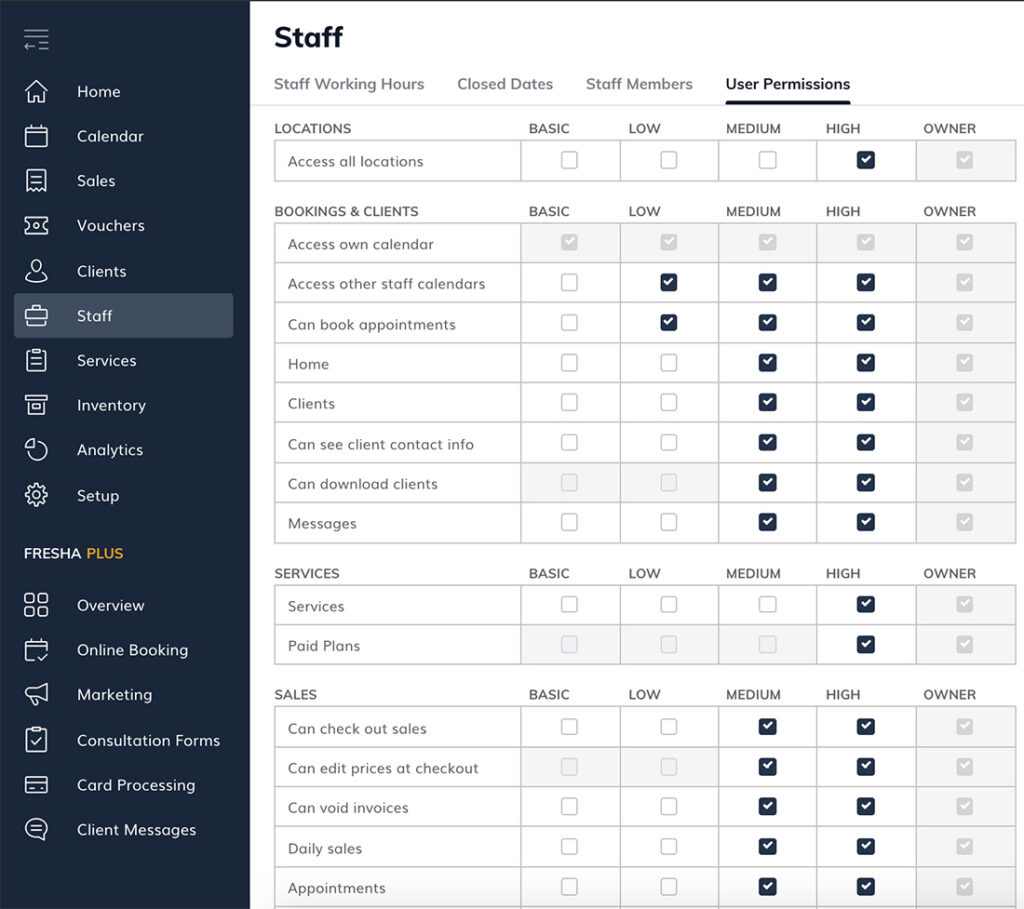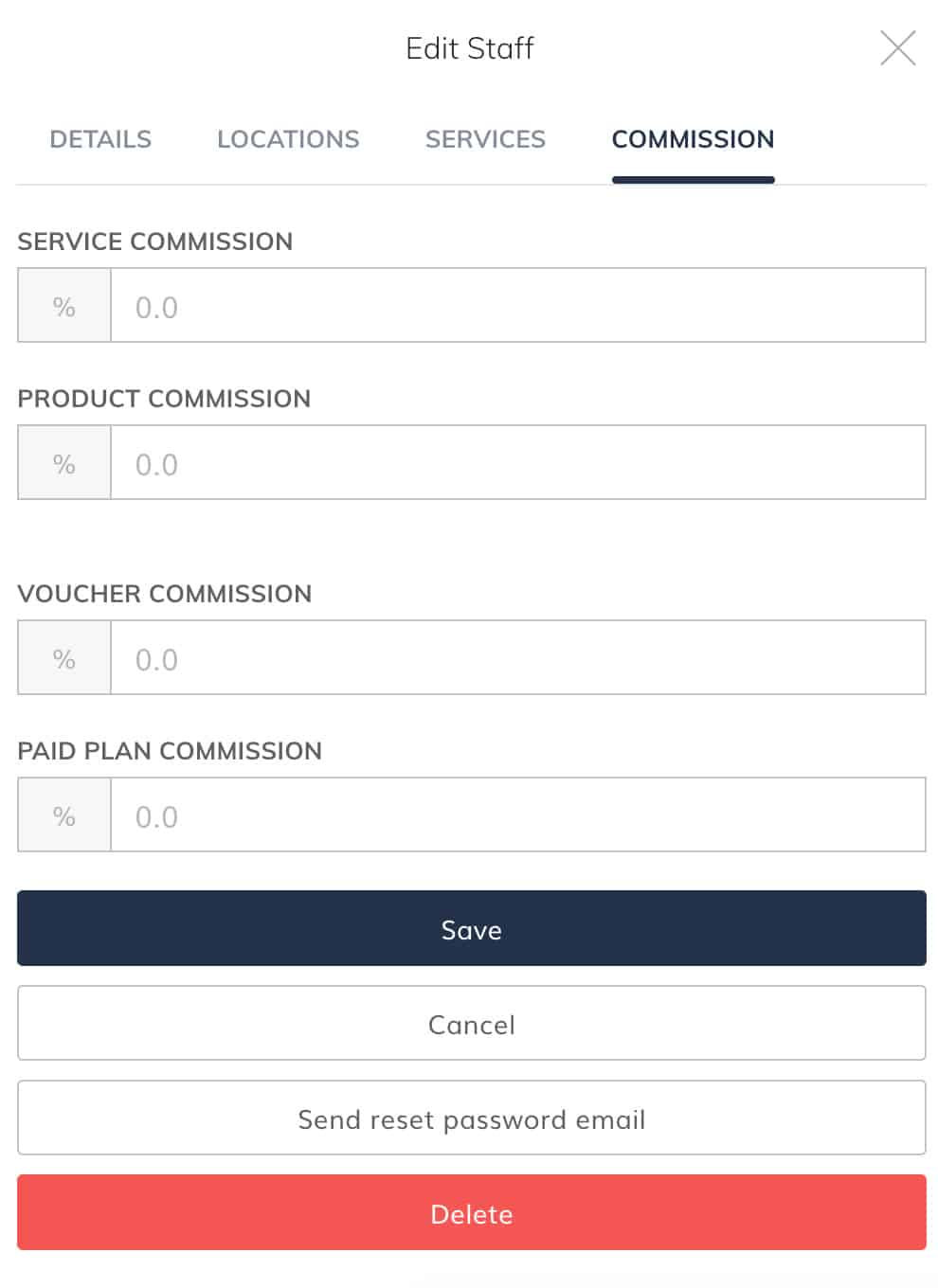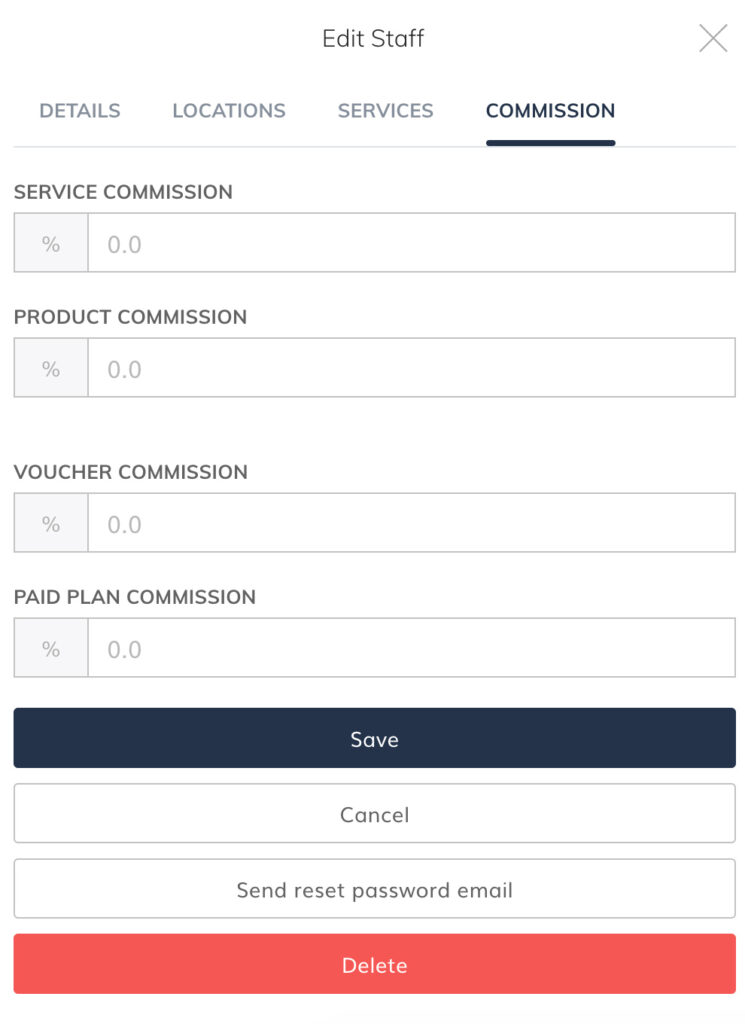 Fresha Email & SMS Marketing
Fresha gives you access to built-in email and SMS campaigns. You can send custom blast messages or leverage the smart campaigns to, for example, reach people on their birthdays or before you lose them.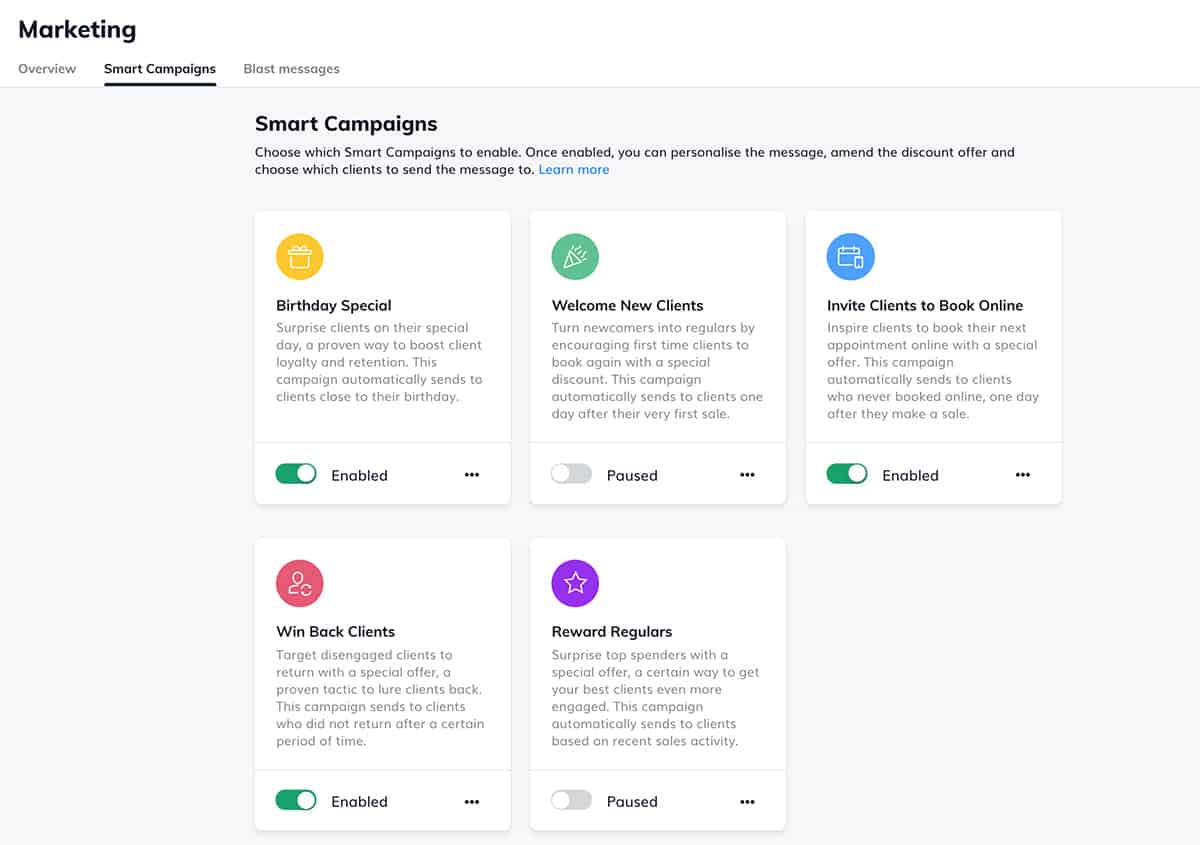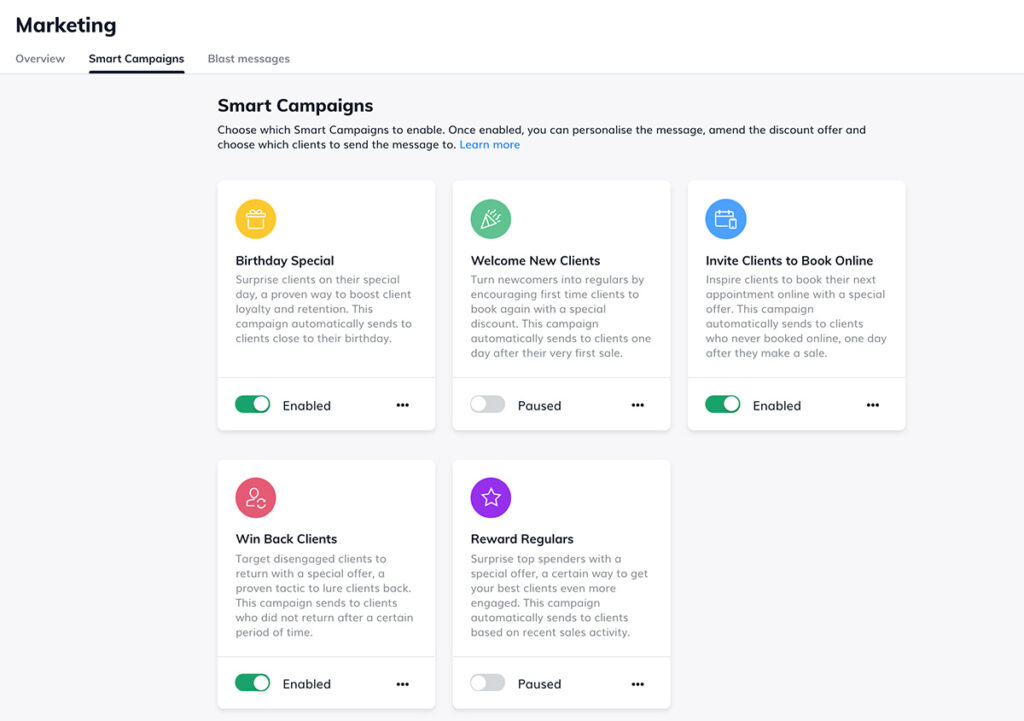 You can integrate your Fresha booking directly with Facebook, Instagram, and Google. You'll also be able to manage customer reviews made on the Fresha marketplace. However, the tool does not support reputation management on other platforms – like Google or Yelp.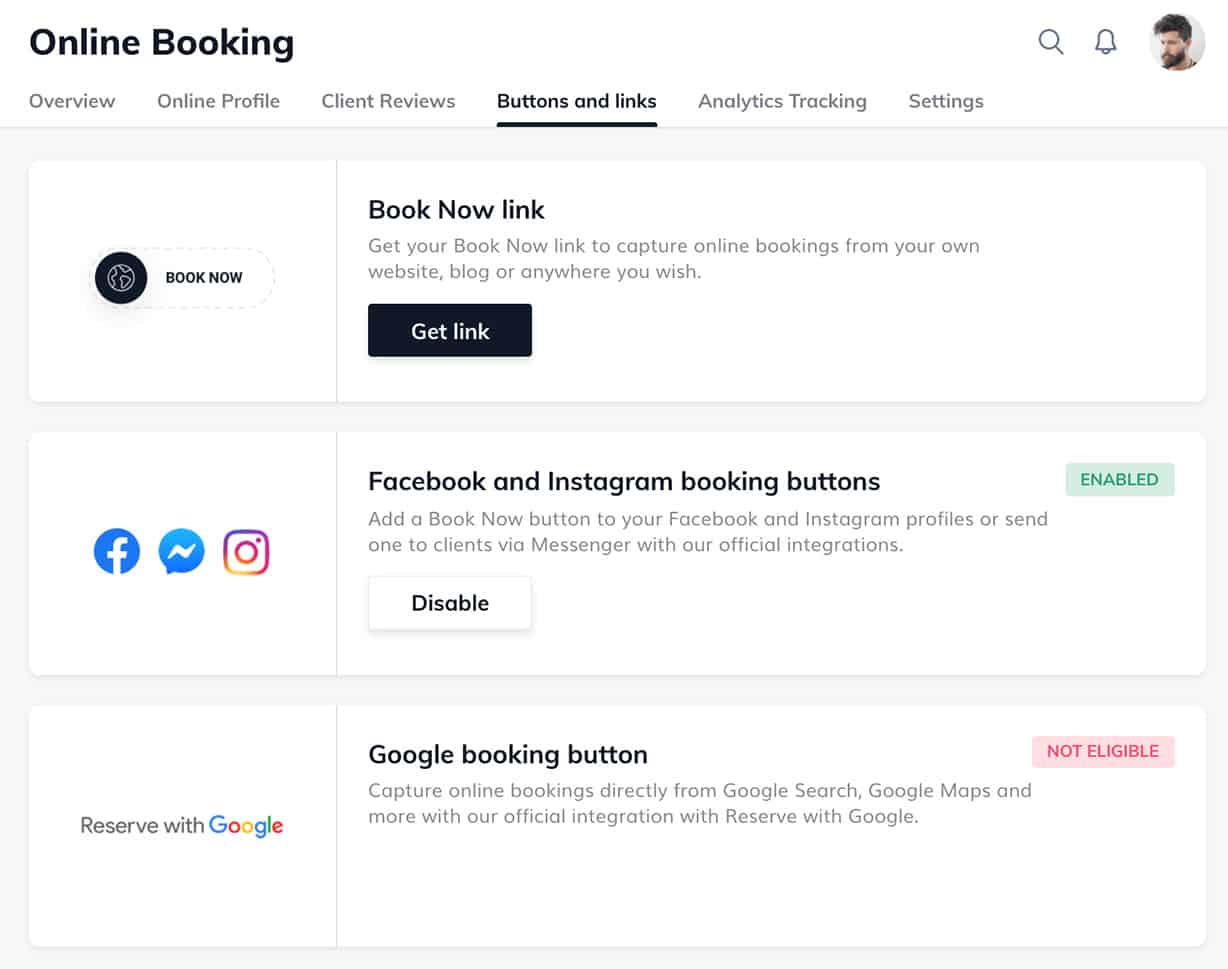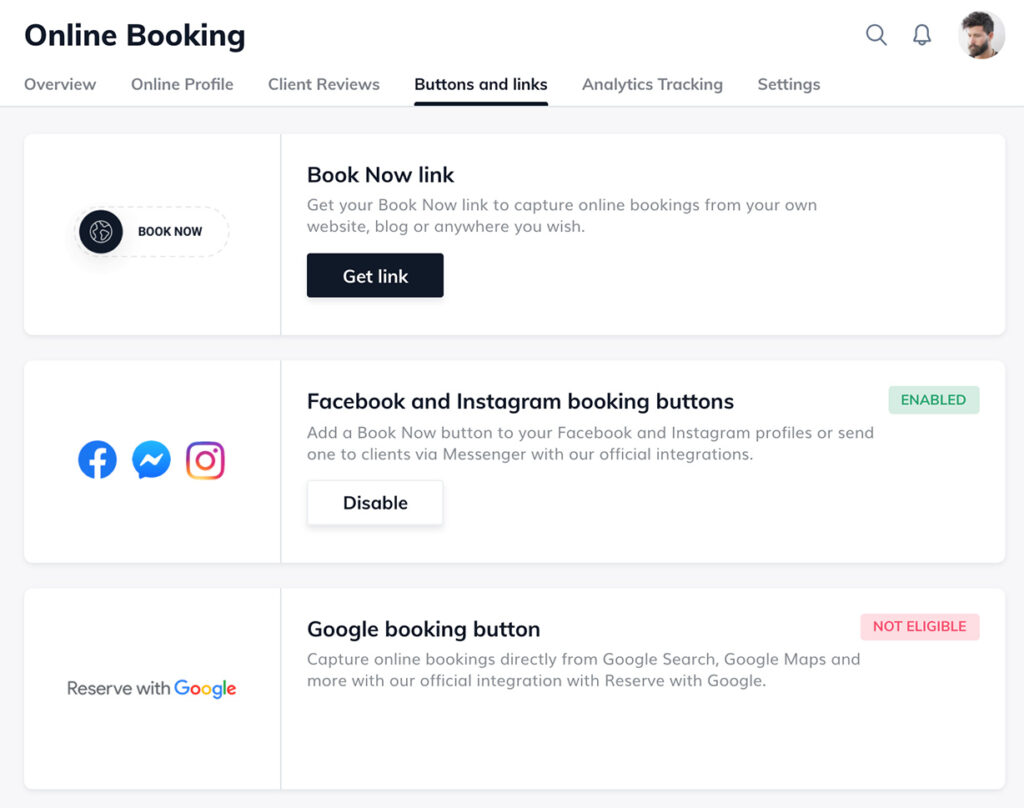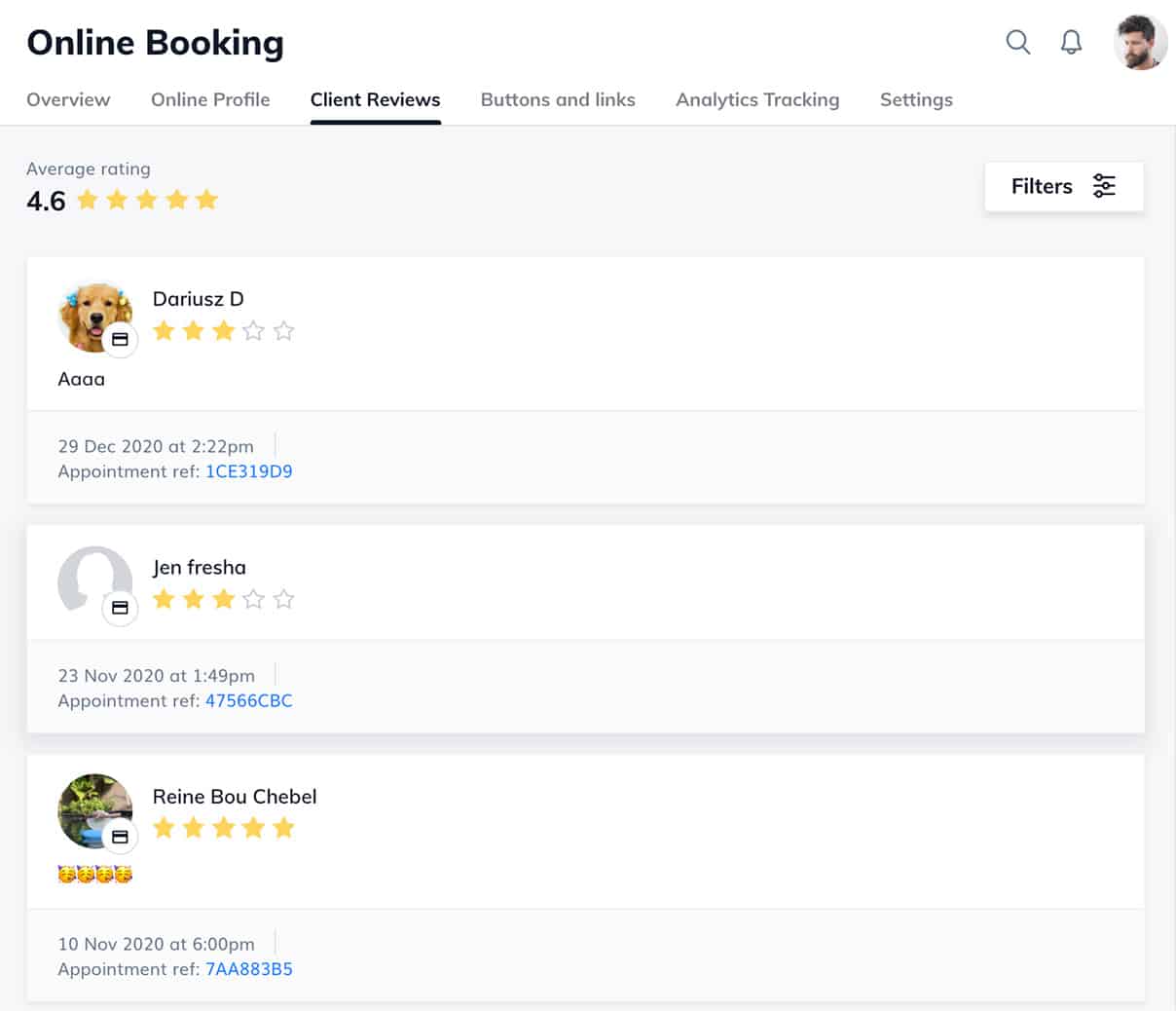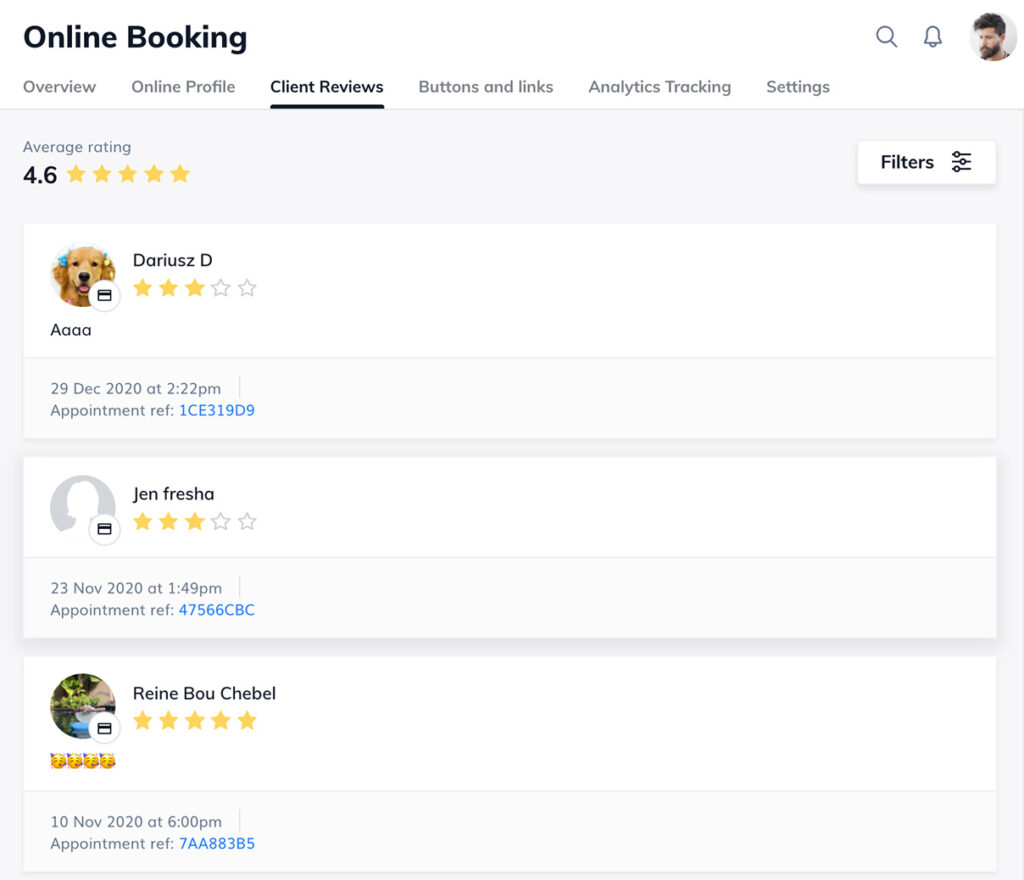 Fresha Apps
Fresha offers two apps – one for professionals and one for clients. They are available for both iOS and Android devices. I really like the simplicity and ease of use of both apps.
Fresha partner app holds a 4,6 user rating score with over 1 500 reviews for Android.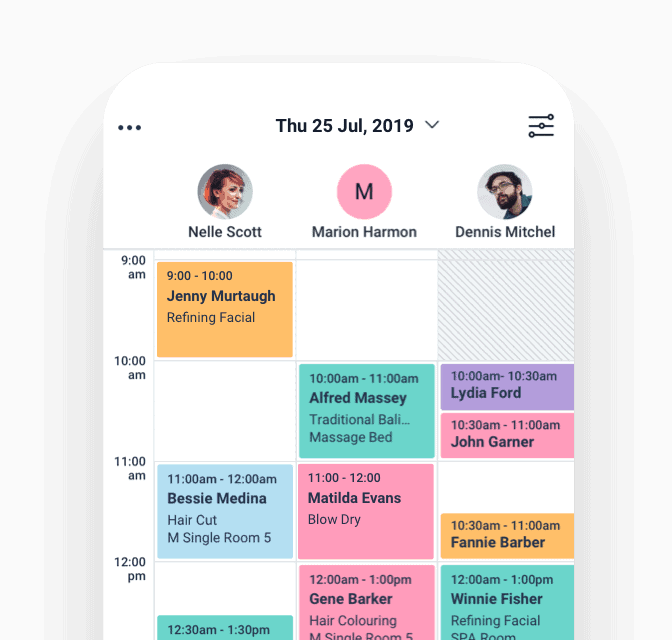 Summary & Conclusion
I hope you found this Fresha review helpful and that you've been able to decide if the platform is right for your business or not.
I believe their offer is really strong considering that you get access to all features without a monthly subscription fee.
To learn more about how Fresha compares to other salon software, visit my review of the best salon software in 2023.