Exclusive Salon Software Discounts, Promo Codes, and Special Offers
I'm regularly asked about recommendations for salon software to use when starting out or growing a salon business. This is why I've put together this list of exclusive discount codes and promos for salon software I strongly recommend salon owners use.
Please note that the page contains coupon code links and discount vouchers. If you decide to make a purchase using these links and offers, I may earn a small commission (at no cost to you).
Discount Codes for Salon Software & Point of Sale Systems (POS)
Navigating all the different salon software solutions is a challenge for many salon owners. There are many different platforms out there and they all have their pros and cons. What's right for you really depends on your business's needs.
Below are some great deals for the salon software I have had the best experience with and that I see most salon owners satisfied with.
Exclusive Vagaro Promo Code
VAGARO | The "All-in-One" Salon Software that Fit Most Small to Medium Size Salons (US, Canada, UK, Australia)
Special offer: Get 2 months of Vagaro for free when you sign up using this link.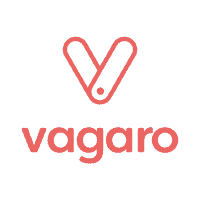 Get 2 months for free when signing up using the link above.
Exclusive Mangomint Promo Code
MANGOMINT | The Smartest & Most Well-Designed Salon Software for Salons with 5+ Employees (US & Canada)
Special offer: Get 2 months of Mangomint for free when you sign up for a free trial or book a demo using this link.
Exclusive GlossGenius Promo Code
GLOSS GENIUS | The Beautiful & Easy-to-Use Salon Software for Independent Professionals (USA Only)
Exclusive Square Promo Code
SQUARE APPOINTMENTS | The Complete POS, Payment, and Appointment Software with Subscription-Free Plan for Individuals and Advanced Support for Large Salons (US, Canada, Australia)
Special Offer Exclusively at The Salon Business: Get $2,000 free credit card processing when you sign up here.
Learn more about my recommended salon software here