Disclosure: This post may contain affiliate links, meaning we get a small commission if you decide to make a purchase through our links, at no cost to you. TheSalonBusiness.com is a subsidiary of Mangomint.
Learn more...
Are you looking for a payment processing solution for your salon or spa?
Then you've landed in the right place.
Being able to process credit card payments and accept a variety of payment options that fits your clients is essential. And there are many different merchant services out there that you could use in your salon or spa business.
But which one is right for you?
I have spent months researching the most popular payment options and credit card machines for salons and spas. And today, I'm going to lead you through and compare the top payment processing alternatives for salons and spas so that you can decide on the best option for your business.
The solutions I'm focusing on are the ones that have been built specifically for salons and spas. This means that credit card and payment processing is only one piece of the puzzle.
With these systems, you'll also get access to many more salon and spa-specific features (like point-of-sale (POS) and appointment management), which I will cover as we go through the alternatives in more depth.
Let's dive in. Starting with an overview of the four salon payment systems.
Mangomint: The most well-designed salon and spa software with smart payment options and low cost per credit card transaction
GlossGenius: The best-looking credit card reader – designed for independent professionals
Square: The payment system with advanced POS and card reader hardware
Vagaro: The feature-rich, yet affordable, salon software with integrated payments
Boulevard: The marketing-focused salon management & POS software for larger businesses
Zenoti: The spa-oriented POS software that focuses on the details.
Before we go through my review of each merchant service and software, I have summarized a table that covers some key points when it comes to payment processing, where alternatives are sorted based on the card transaction fee.
Mangomint
GlossGenius
Square
Vagaro
Boulevard
Zenoti
Booker/Mindbody
Card Transaction Fee
2.4%+15¢
2.6%
2.6% +10¢
2.75%
Standard: 2.6% + 15¢
Offset:
1% to business + 3% to customer
Non-Amex: 2.45% + 10c
Amex: 2.95% + 10c
US: 2.75%
CA: 2.39% + .10 CAD
Monthly Software Fee
Starts at $165
Starts at $24
Free
Starts at $25
Starts at $175
Starts at $300
Starts at $129
Card Reader Cost
Free to $100
$49
Free to $49
Free
$149
Yes. 3rd party options available
Yes
Free Trial
60 days
14 Days
No
1 Month
Yes
No
No
iOS/Android
iOS/Android
iOS/Android
iOS/Android
iOS/Android
iOS/Android
iOS/Android
iOS/Android
POS Terminal
Yes
No
Yes
Yes
Yes
Yes
Yes
Mobile Card Reader
Yes
Yes
Yes
Yes
Yes
Yes
Yes
Contactless / NFC
Yes
Yes
Yes
Yes
Yes
Yes
Yes
Offline Mode
No
No
Yes
No
No
Yes
No
Payment Cards
All Major
All Major
All Major
All Major
All Major
All Major
All Major
Countries
US, CAN
US
US, CAN, UK,
AU, Japan
US, UK,
CAN, AU
US
Nearly Worldwide
Nearly Worldwide

Mangomint: The Smartest Salon & Spa Software with Integrated POS & Credit Card Processor (US & Canada)
Mangomint is the most modern and well-designed salon and spa software with smart features to help you streamline administrative tasks while improving the payment experience.
This platform is designed for the salon or spa with a team who requires sophisticated features and a five-star client experience. Payments are integrated into the platform and work seamlessly with appointments, POS, inventory, and business reporting.
There are a few payment features that I find particularly interesting that you wouldn't find with other platforms.
One example of this is the Express Booking™ feature. It solves the pain of collecting email addresses, credit card information, deposits, and cancellation policy consent over the phone. Instead, you can accept the appointment via phone or in person and then just send a text with a link where they can complete their booking.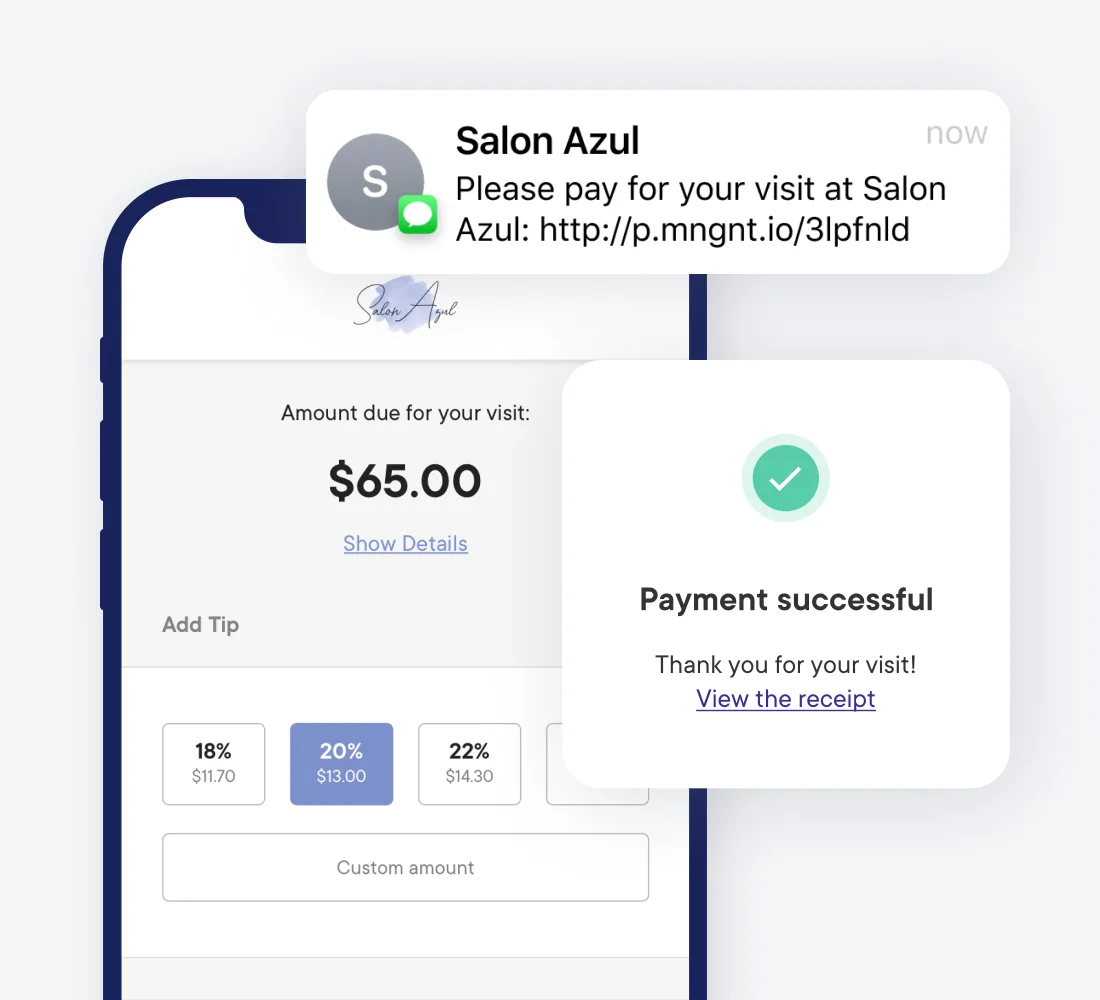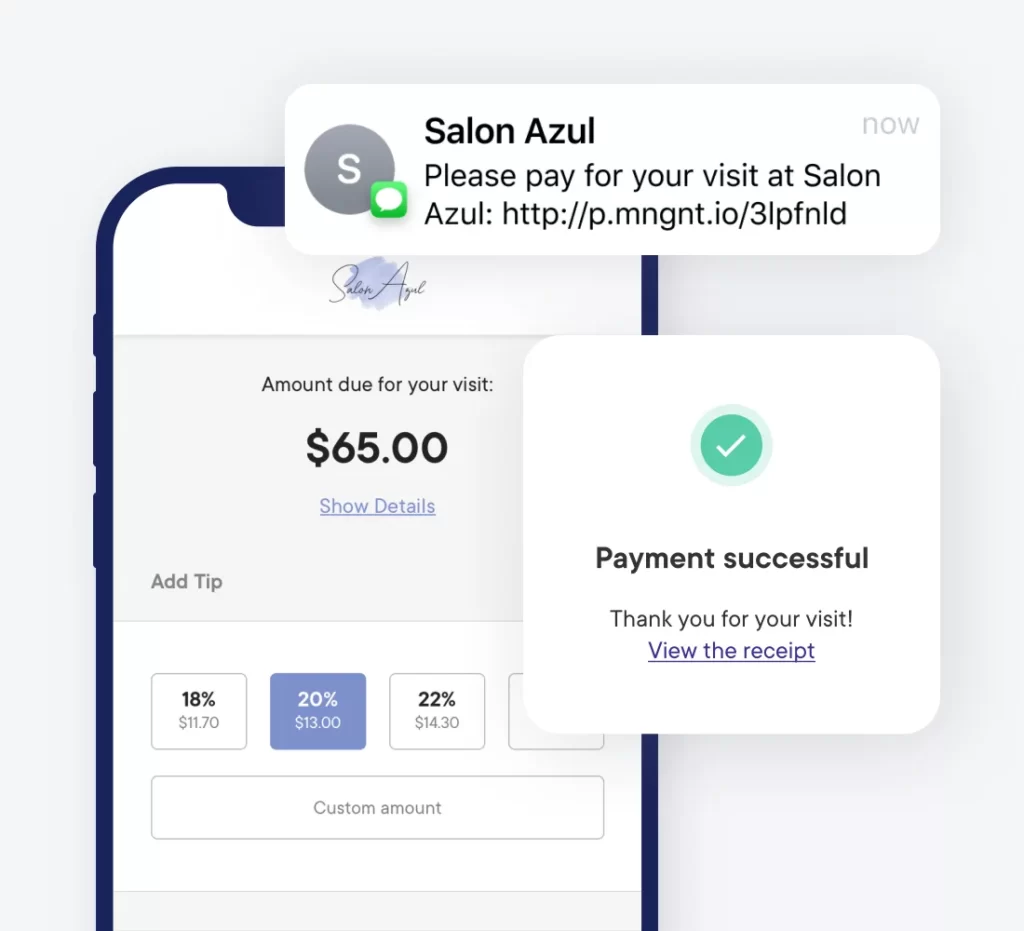 Another powerful feature is that you can connect multiple merchant accounts to Mangomint. This can be a major help for businesses with a more complex structure where you have independent professionals working inside your business, and you want to ensure payments are routed to the right place.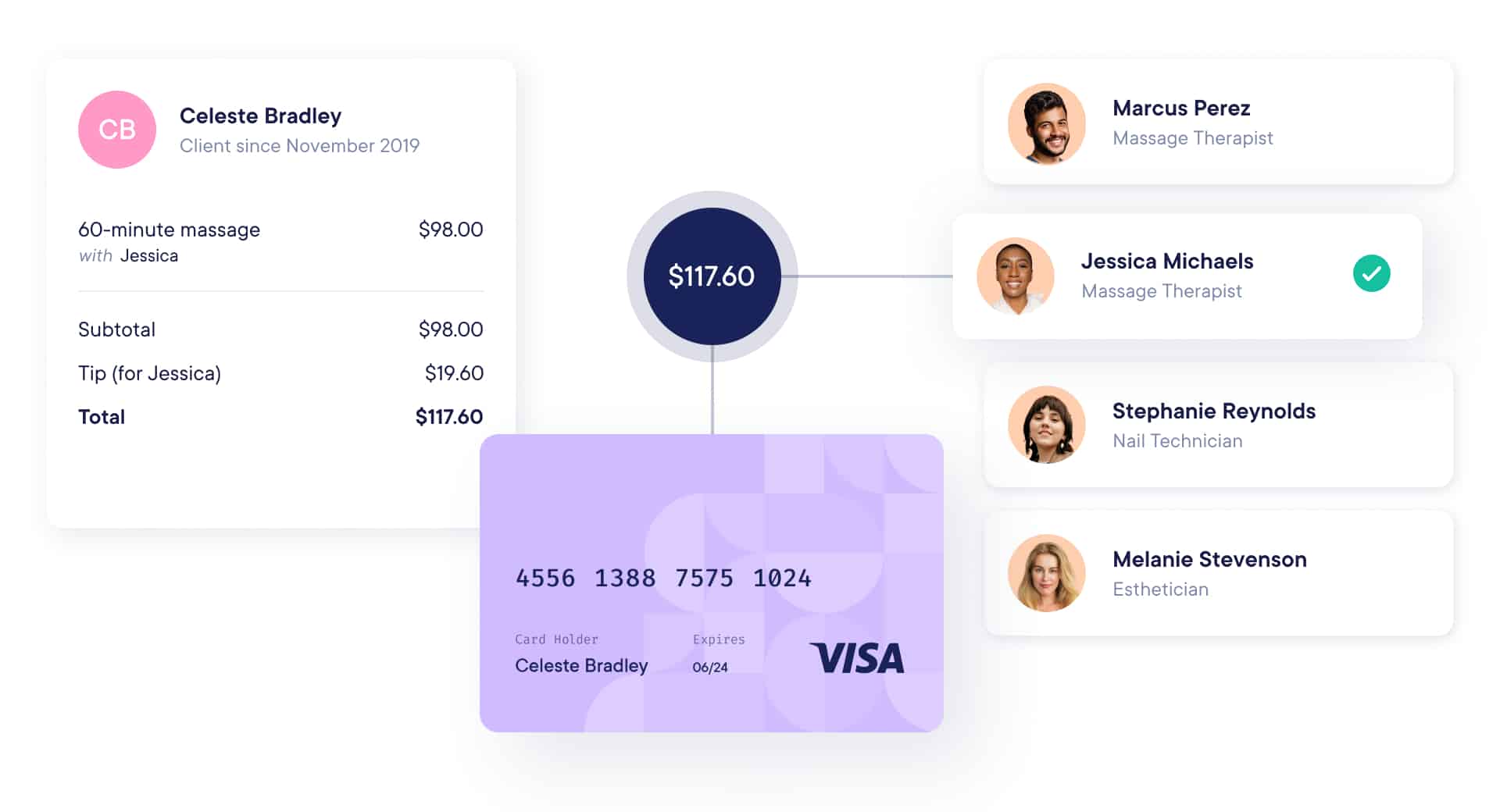 You can also store clients' credit card details on file and charge recurring payments if you offer a service subscription or membership.
The Mangomint Card Reader
Mangomint offers a compact Bluetooth card processor and Front Desk Display that turns your iPad into a client-facing screen where clients can pay and choose to leave a tip.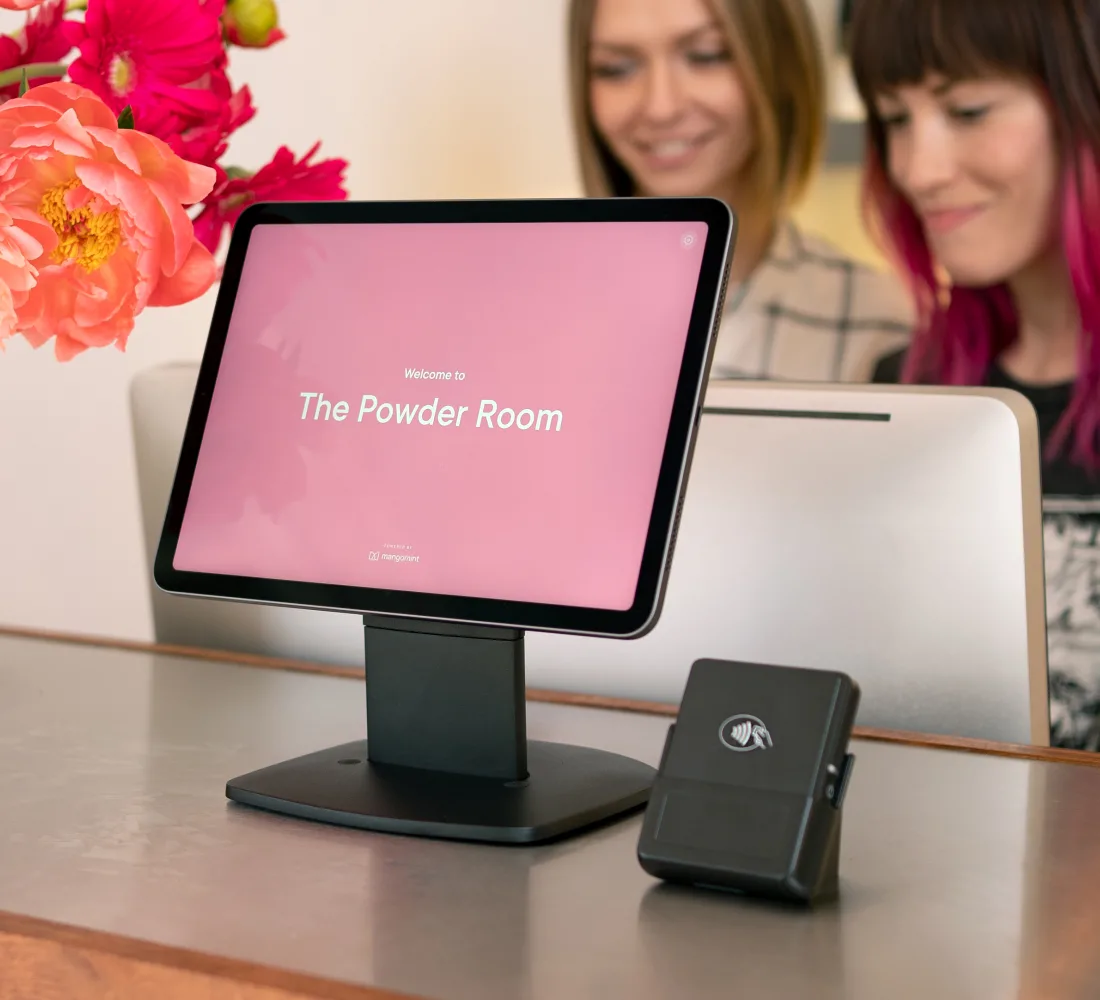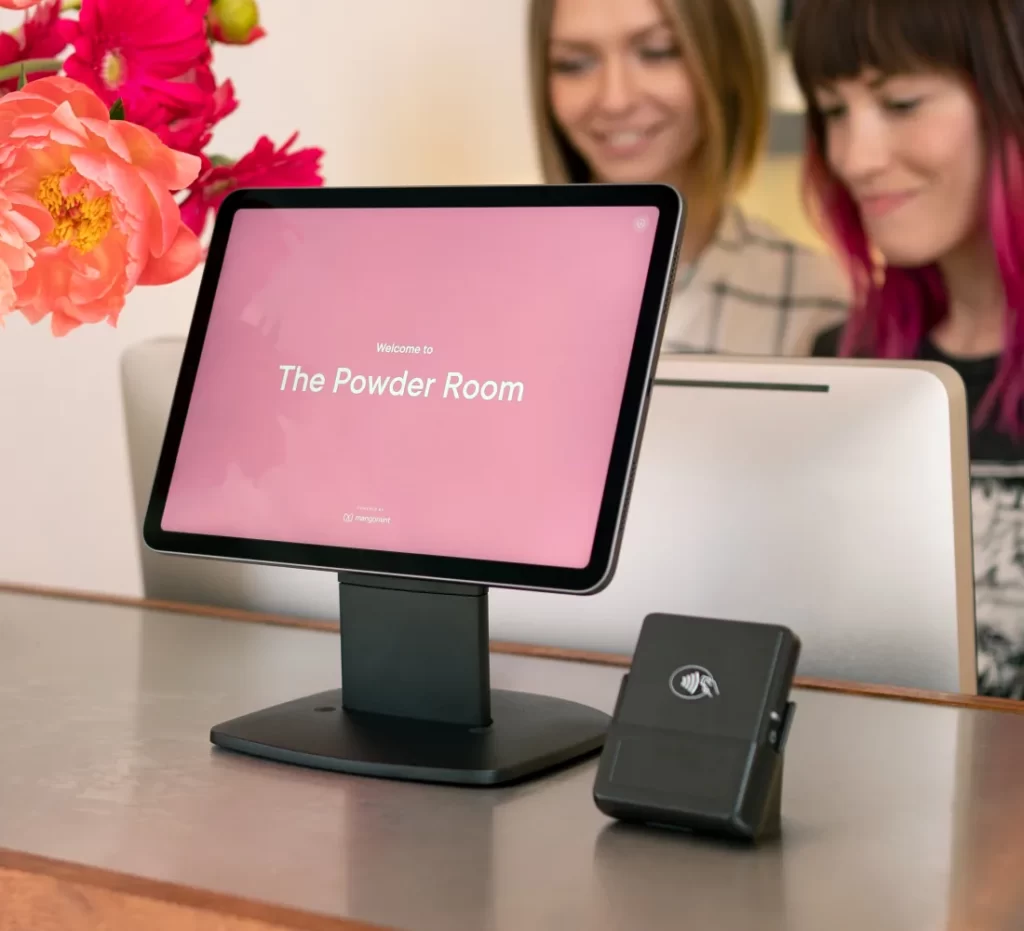 Mangomint Pricing
At first sight, Mangomint may look expensive compared to the other options.
But if you run a bigger business with a team and you look at the cost per employee as well as the time savings that are possible with Mangomint, it is not expensive. The cost per card transaction is also low. Something that would be important to a bigger business that process a large amount of transactions.
Free 30-day trial (60-day free trial if you sign up using this link)
Entry level plan starts at $165/ month (supports 10 service providers) and goes up to $375 for their Unlimited plan
In-person transactions: 2.4% + 15¢
Virtual transactions: 2.8% + 20¢
One card reader is included for free in their standard plan. Additional card readers cost $100/ device.
Pros
Modern, easy-to-use, interface
Smart automations that help cut down on time spent managing business operations
Open data ownership and contracts (you're not locked into anything)
Can integrate with any other platform that allows for integrations
Memberships, packages, gift cards
Forms, two-way client texting, waiting room management, intelligent waitlist, and many other smart features
Sophisticated reports
Strong and personal customer service & help documentation
Cons
Higher entry-level price than some other salon software options
In summary, I recommend Mangomint if you run a bigger salon or spa and want a complete, well-designed, business management system to help simplify your operations.
Read my full review of Mangomint here.
Special offer: Get 2 months of Mangomint for free when you sign up via the link below.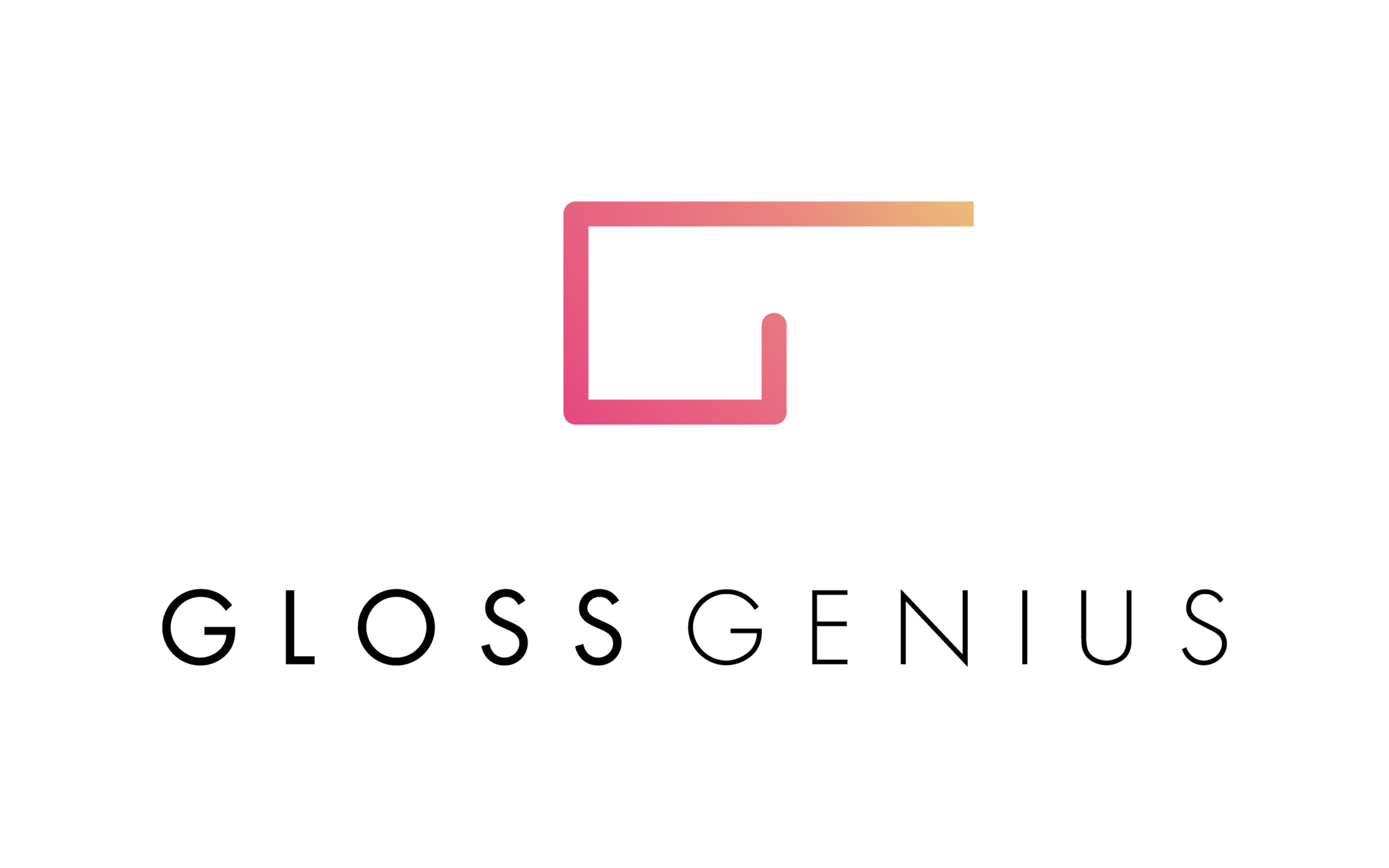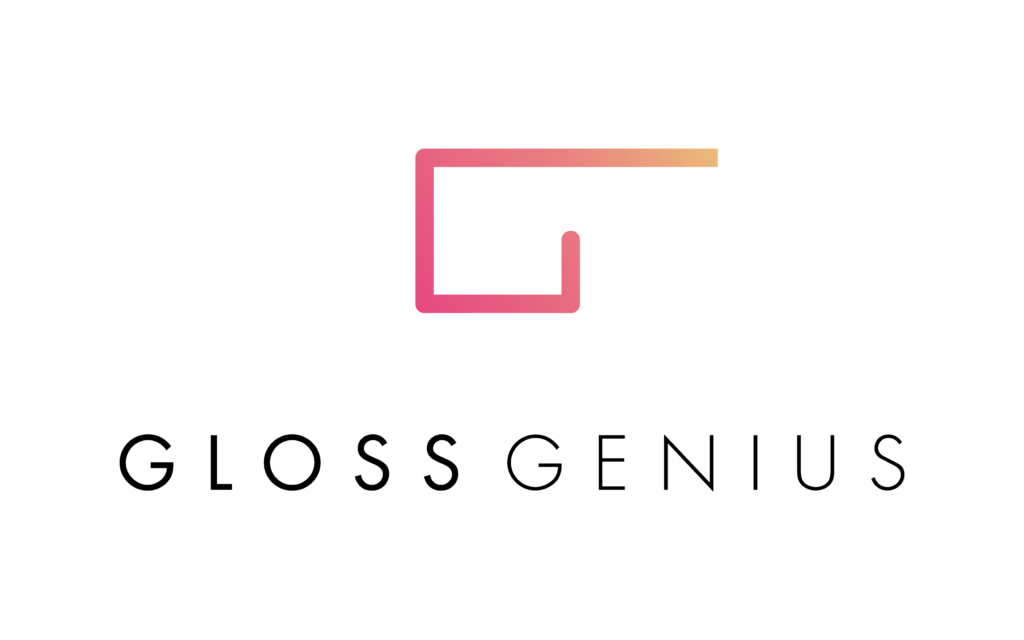 GlossGenius: The Salon POS & Credit Card Reader for Independent Professionals
GlossGenius is an all-in-one payment, appointment, and marketing app for independent professionals in the USA.
Here you can manage your entire business with an easy-to-use, beautifully designed app.
Everything about GlossGenius breathes exceptional beauty. Even the card reader is designed for a high-end client experience. And it's the combination of excellent design and simplicity that makes this tool truly unique.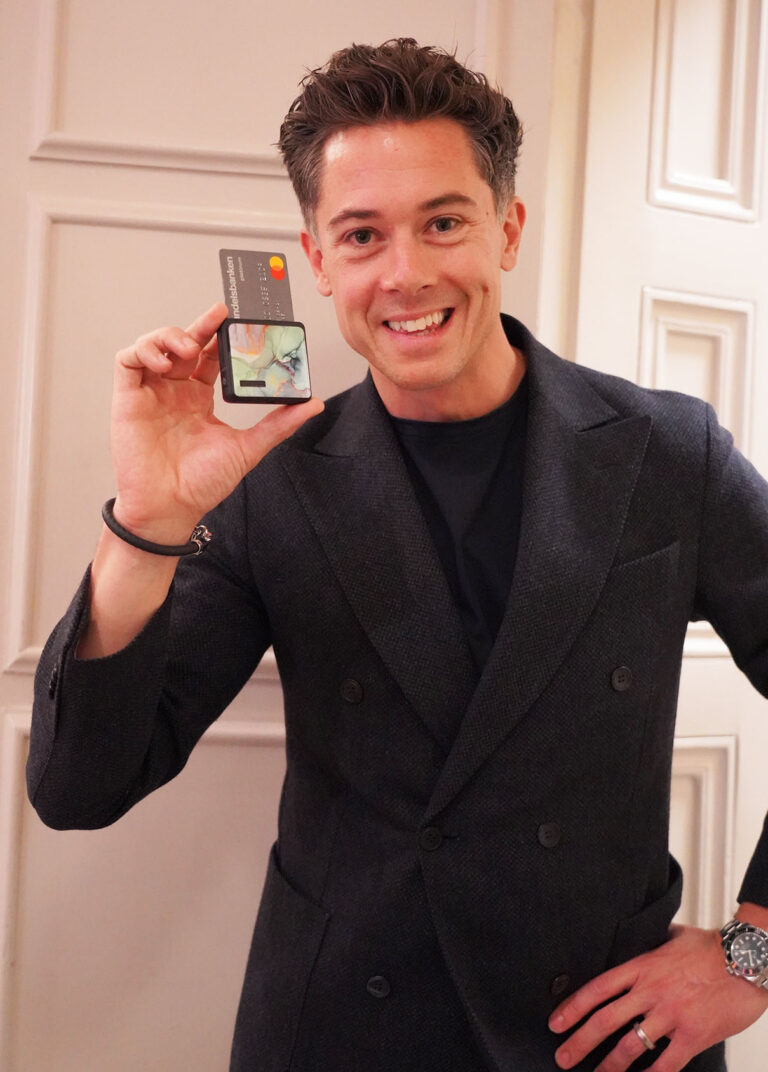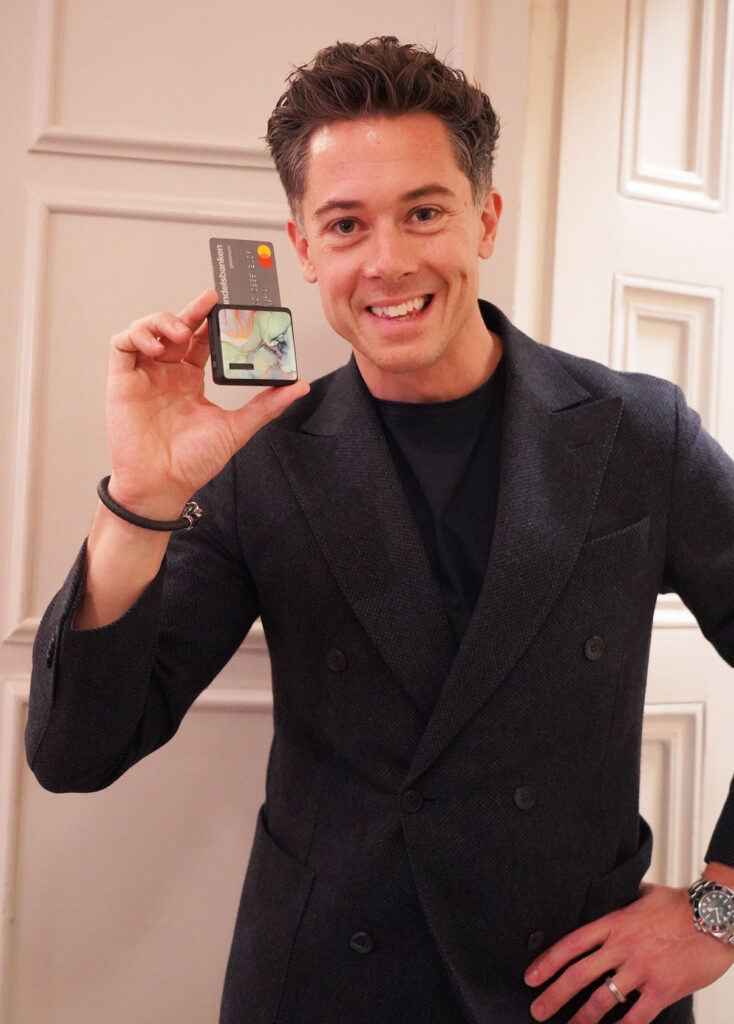 The GlossGenius Card Reader
The credit card reader allows you to check out your customers in style. The reader itself comes in a wide variety of designs that you can explore at the GlossGenius Website.
It connects via Bluetooth directly to your phone and the app. The reader accepts all payment types, including contactless payments. The cost per credit card swipe is 2.6%.
GlossGenius is a great alternative for the independent professional or small salon looking for a beautifully designed and intuitive credit card reader at a low monthly fee.
GlossGenius is only available in the US (at the moment).
GlossGenius Pricing
GlossGenius has one flat fee plan at $24/month. Regardless of your team size, that's what you pay for all the features.
Free 14-day trial
$24/month standard plan (unlimited employees)
2.6% per credit card transaction fee
The credit card reader is $49
Pros
Affordable and transparent flat-fee pricing
Beautiful design
Multiple card reader design options to fit your brand
Fully integrated with salon appointments and client data
Cons
Limited flexibility (you need to use the built-in format)
Limited team management support
I recommend GlossGenius if you value the design and the appearance of your business and need a simple salon POS that you can manage out of your phone, wherever you are.
Read my full review of GlossGenius.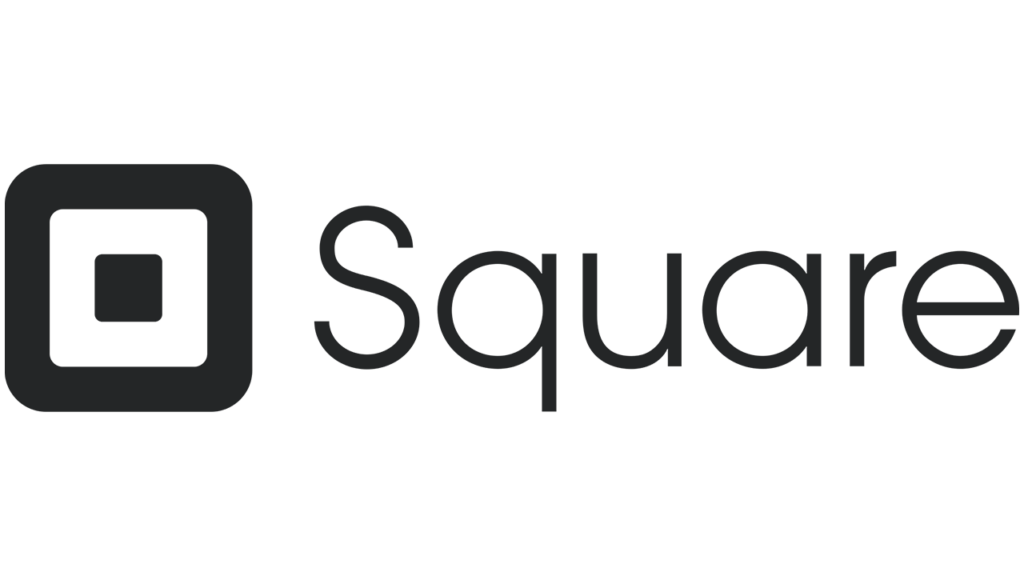 Square: The Popular POS System and Credit Card Reader (US, Canada, UK, Australia, Japan)
Square is probably the most well know credit card machine on this list.
But the famous mobile card reader is just one of the products in the Square family. They also offer an appointment scheduler (read my full review of Square Appointments), an eCommerce platform, and a whole suite of marketing tools that are designed to help local businesses grow.
Square POS is also subscription-free and they earn their money on credit card transactions and their other subscription products that you may want to add after you've started using POS and payments.
What I like about Square is its user-friendly and clean interface. Also, their hardware, like the POS terminal, looks nice and clean. And the suite of tools from Square allow you to increase the support as your business grows.
Square Card Readers
Square offers three types of card readers.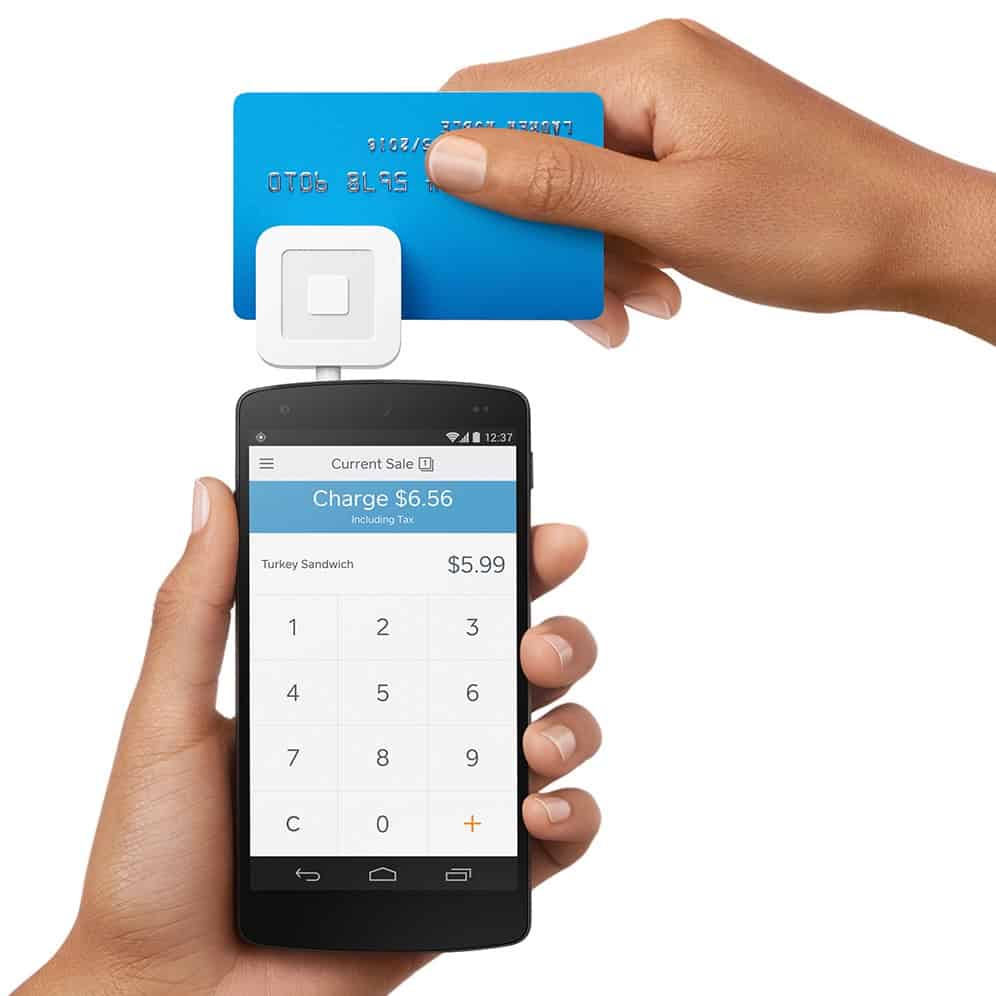 1. The Square magstripe card reader is for taking swiped card transactions. It plugs directly into your phone or tablet. The first one is free, and additional mobile card readers cost $10.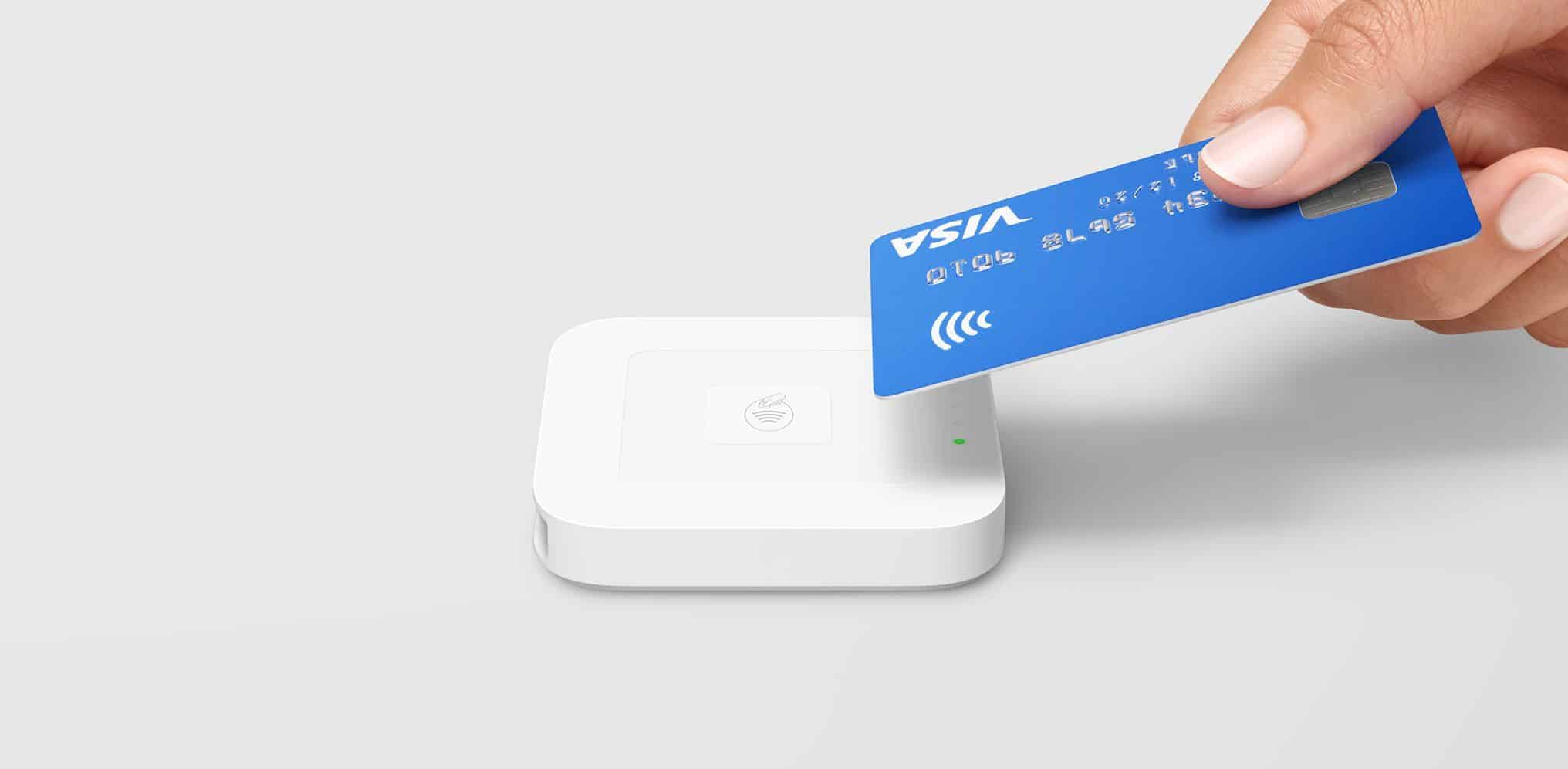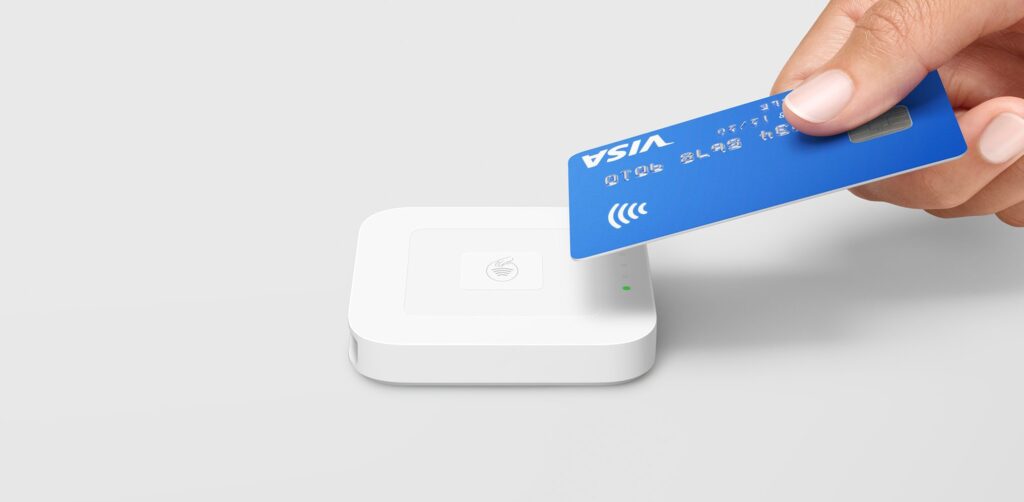 2. Square's second card reader is a sleek small terminal for taking contactless card payments (NFC via Bluetooth). It costs $49, and a Square magstripe reader is included.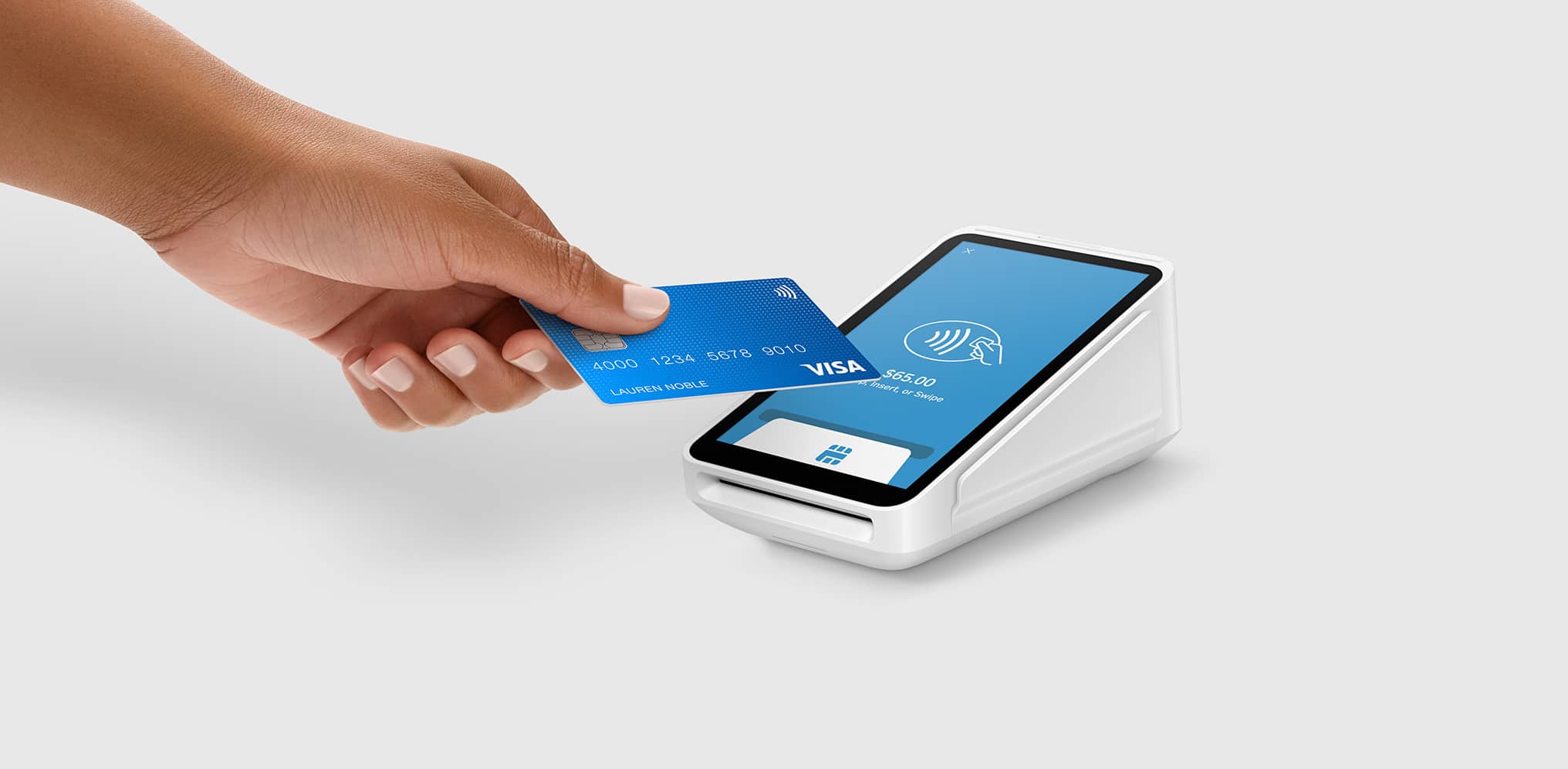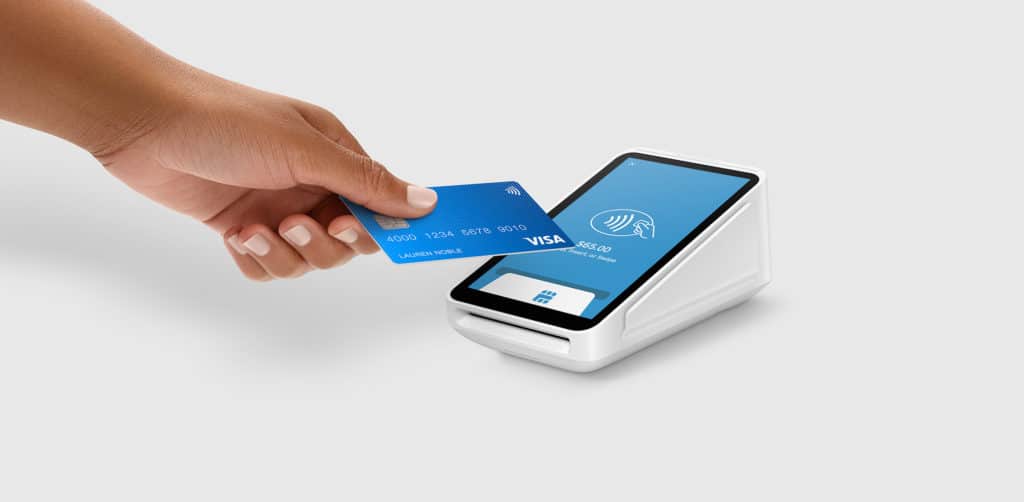 3. The Square terminal is an all-in-one card reader. It comes with a touchscreen, allowing you to take payments, access your Square POS system, print receipts, and use all the features of Square's app. The cost for the terminal is $299.
Pricing
There's no monthly fee, but there is a transaction fee for each sale. 2.6% + 10¢ for swiped or tapped card transactions. 3.5% + 15¢ when the card number is keyed in.
Square hardware costs extra. See above.
Pros
Easy-to-use mobile app
Free subscription-only pay credit card transaction fee
Fully integrated with salon appointments and client data
Accept payments wherever your client is (for mobile salons)
Access to Square's business tools
Offline mode
Cons
Limited flexibility and customization options
Limited availability worldwide
Despite being incredibly feature-rich, it's clear that Square has made simplicity and ease of use a priority. The card reader and Square terminal's sleek design and intuitive interface make it an easy-to-use option.
For more details, see my deep-dive review of Square Appointments.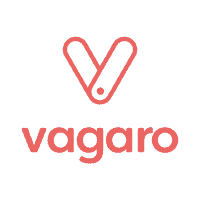 Vagaro: The Feature Rich, Affordable, Salon Software with Integreatd Payments (US, Canada, UK, and Australia)
Vagaro is an all-in-one system for salons and spas. The Vagaro system comes with a vast array of features for salons, where POS is only one of the many tools you get.
Apart from the POS system and the credit card reader, Vagaro offers online appointment scheduling, email/SMS marketing, subscription payments, video streaming, website builder, eCommerce, payroll, hardware, and advanced business reporting, just to name a few.
Despite the tremendous amount of features you get, Vagaro keeps its pricing at very affordable rates. You can start using Vagaro for as low as $25/month and simply add the features and hardware your business needs.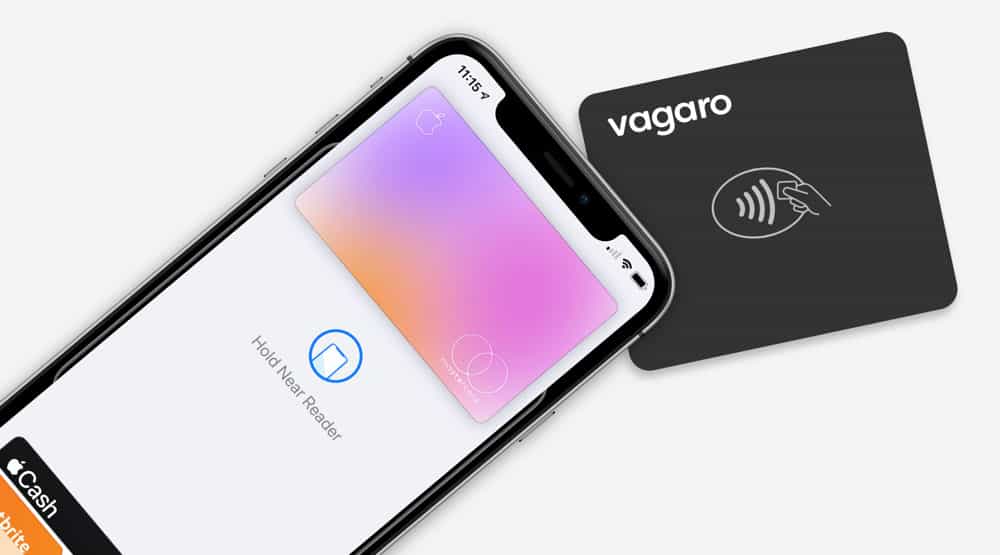 Vagaro Card Readers
Vagaro offers a mobile card machine and a point-of-sale terminal with contactless payment. You can also run Vagaro in a web browser, your phone, or on the dedicated pay desk hardware. The pay desk is well-designed and will fit the interior of any beauty salon.
Vagaro Pricing
Vagaro Pro pricing is flexible and modular. The base rate is very affordable, and you can add to it with your own add-ons.
Below is a summary of the Vagaro costs you should expect.
Free 30-day trial
Monthly subscription fee: $25 for individuals and $10 for every additional user. Everyone after the 7th user is free.
Credit card processing fee

Small merchants (less than $4000/month): 2.75% per swipe, 3.5% + $0.15 per keyed in transaction. No monthly cost.
Multiple merchants (less than $4000/month): 2.5% + $0.10 per swipe, 3.5% +$0.15 per keyed in transaction. No monthly cost.
Large merchants (more than $4000/month): 2.2% + $0.19 per swipe, 3% + $0.19 per keyed in transaction. Monthly cost $10.
Pros
Many features
Affordable price
Integrated payments (inc. recurring subscriptions)
Client marketplace
Cons
A moderate learning curve in the beginning
Pages could load faster
Vagaro is ideal for the cost-conscious salon that wants access to many features while having the simplicity to manage everything in one place.
Even if you are not tech-savvy, you will be able to get marketing campaigns, online booking, and a lot of more advanced features up and running without having to integrate with other tools.
So if you're looking for a good credit card processor and an all-in-one business solution for your salon, spa, or health & fitness business, this is a good alternative.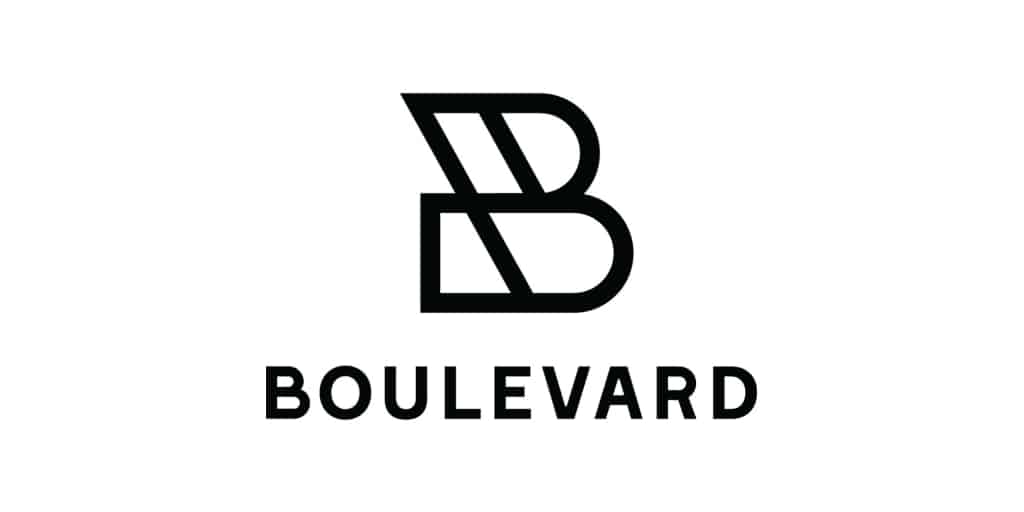 Boulevard: The Up & Coming Integrated POS platform for Larger Salons and Spas
Boulevard offers an integrated payment system through its premium Boulevard Payments platform.
With it, businesses can store cards on file, checkout via the dashboard or iOS Professional App, set up multi-merchant accounts, and utilize the Offset credit card processing feature.
Boulevard's Offset feature allows you to push the majority of the transactional cost to your clients that use credit cards. Essentially, 3% of any transactional cost will be charged to your clients, and your business takes on only 1%.
While it is technically possible to use third-party POS hardware and credit card processing, it is much more of a challenge to set up and will add more work on the backend when it comes time to reconcile payments and allocate payments for service providers.
Customers check out via an iPad through Boulevard's Duo iOS app, and can make physical payments via the Boulevard Duo Bluetooth card reader.
Boulevard claims that the Offset feature saves their average customer $9,600 a year, but obviously that figure will vary depending on the volume of your business and the percentage of your client base that uses cash vs. cards.
Boulevard is a good POS option for larger salon teams who are willing to invest heavily in a salon and spa booking and POS system and who want a full-featured premium software suite that offers an everything-and-the-kitchen-sink approach.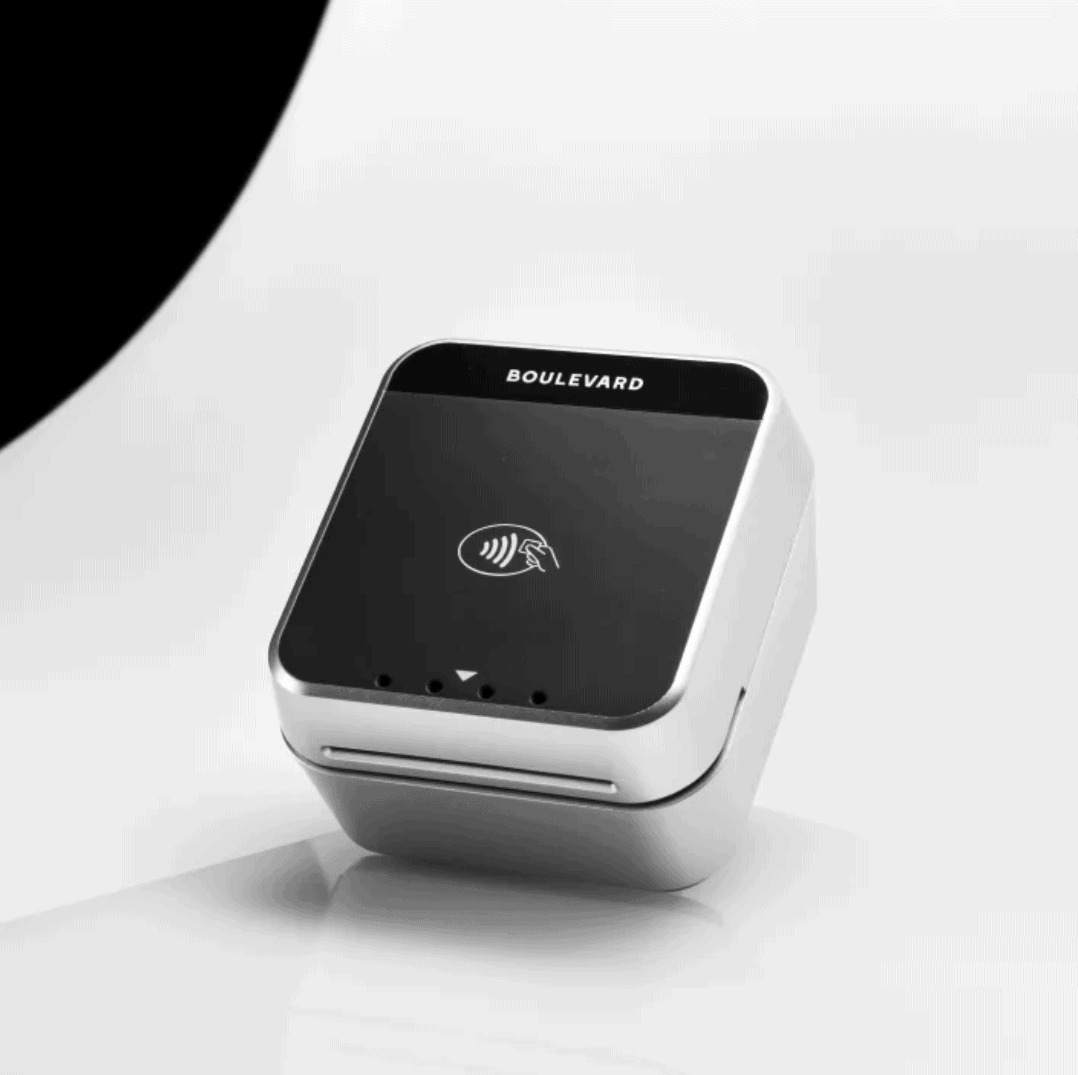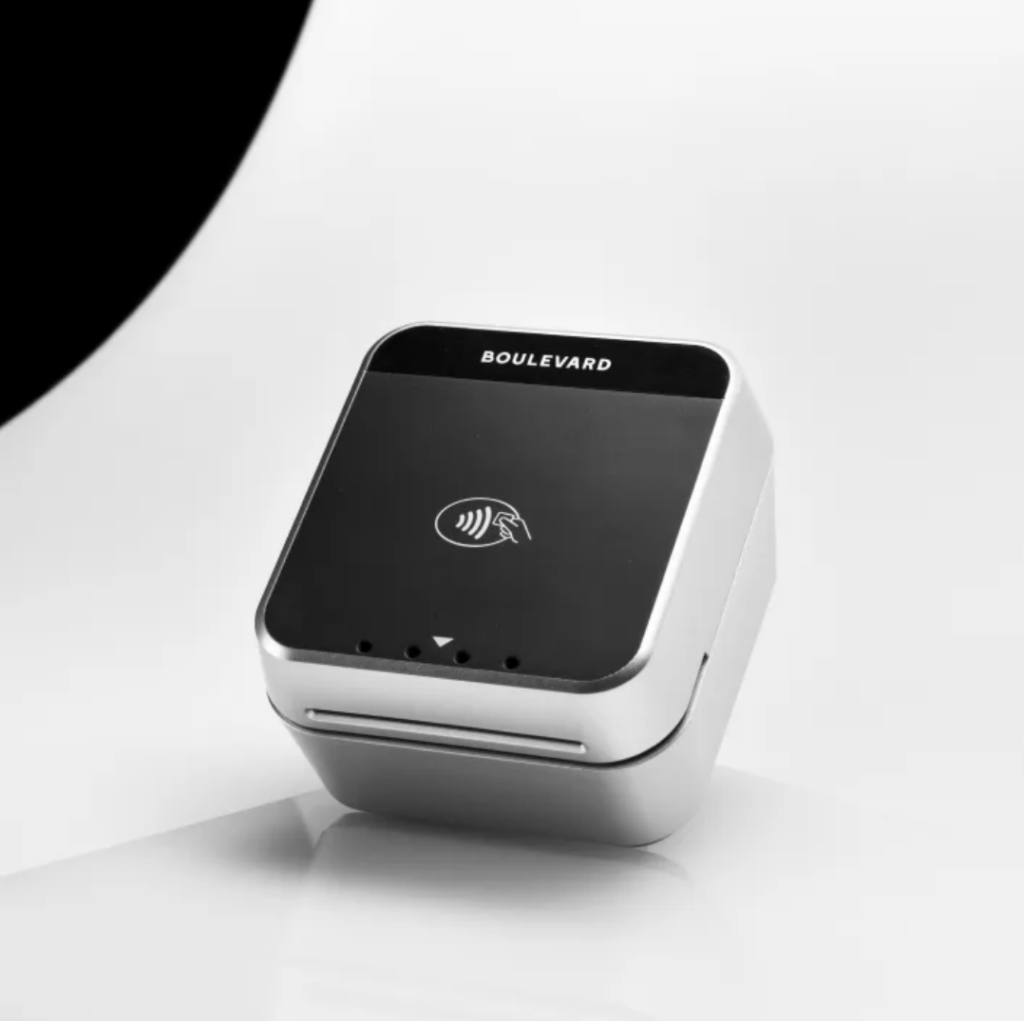 Boulevard Card Readers
Which card reader can you use with Boulevard?
The POS hardware offered by Boulevard is the Boulevard Duo, an EMV-certified Bluetooth card reader that accepts dip, tap, and swipe transactions and supports Apple Pay and Google Pay.
The Duo reader requires syncing to the Boulevard Duo iPad App, so an iPad must be connected to the reader to take physical payments in-store.
Important Note: If you choose to skip the Duo reader, you can still use the Duo app to collect gratuity, check in clients, and collect digital forms.
Boulevard Pricing
Boulevard is squarely aimed at providing a premium experience for your guests, with a price point to match. For businesses that want to give that luxury experience online and in-store, Boulevard has a range of subscription options.
Here's an overview of all the costs you can expect with Boulevard:
Plans range from $175 for the basic Essentials plan to upwards of $500 for the highest tier Enterprise plan – more if you add on extra a la carte features.
Premium Add-ons
Boulevard also offers premium add-ons and integrations that are designed to enhance client communication, make accounting easier, and bolster your business's marketing efforts.
You can check out the full list of add-ons and pricing for each in our comprehensive list of the best salon software of 2023.
Other Costs
As with any salon or spa software provider, there are additional costs associated with onboarding and additional hardware or materials.
For instance, an iPad is required to use the Duo card reader and application, which will be an additional cost if you do not already own one.
Boulevard notes in its help center that an iPad Mini is currently not compatible with the Duo app; however, on the POS and Payments page, Boulevard states that any iPad running iOS version 13 or later should be compatible.
Currently, Boulevard's onboarding fee is listed at $495 (for a single-location business). As with all pricing, this fee is subject to change at Boulevard's discretion.
If you are coming from another software platform and wish to import your client data, services, products, staff profiles, and appointments, Boulevard offers a couple options:
Full Data Import
If you are able to get admin access to your old platform, you can share that with your Boulevard representative and their team will handle an full data import.
Priced at $895
May require admin access to your old salon software platform
White-glove option
Offers the smoothest transition to the new system
Excel / CSV Data Import
If you don't have admin access to your old system or only wish to pull basic information from your previous platform, you can export spreadsheets from that system and your Boulevard representative can import that data into Boulevard.
Priced at $295
May not require admin access to your old software
Can bulk upload services, products, and staff profiles
Requires you to manually enter appointments and appointment notes
View full pricing information on the Boulevard website.
Pros
Easy-to-use interface
Excellent online booking
Client data that you can actually use to boost client retention and sales
Can integrate with a large number of third party applications
Integrated payments through Duo
Memberships, packages, & gift cards (physical & digital)
Cons
High price-point across all plans
Essentials plan lacks many of the best features Boulevard offers
Optional Offset feature may be controversial for some businesses
Boulevard Professional mobile app is buggy & has low ratings on iOS & Android
Lacking support for third-party POS card readers
Overall, Boulevard is a rather sophisticated and feature-rich tool for running a beauty and wellness business.
Their everything-and-the-kitchen-sink approach to features and options means you can really dig in with tools that are designed to help you bolster your marketing efforts and aid you in building revenue, tracking progress, and laser-focusing on the reporting that matters to your business.
If you run an established salon or spa with a large team, this tool could provide you with the tools you need to grow your brand and market your best assets online.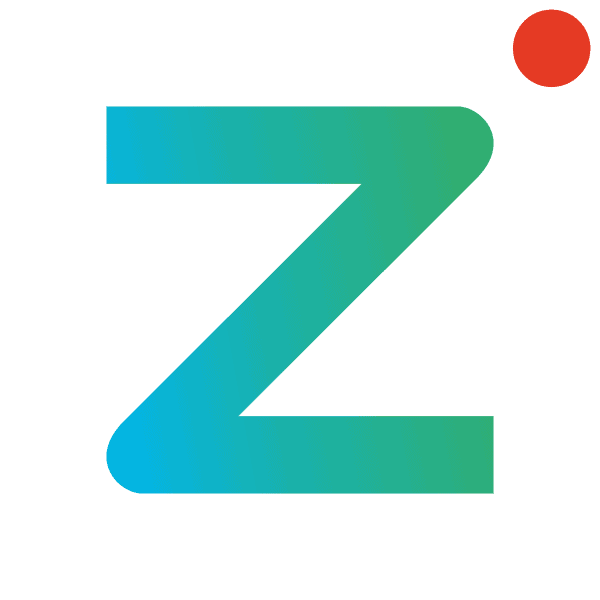 Zenoti: The Spa-oriented Software that Focuses on the Details (Nearly-Worldwide*)
Zenoti also offers a first-party integrated payment processing service called Zenoti Payments.
Features include an auto-update feature for card expiration dates, global card access (once a card is stored, your customer can use it at any of your locations without reentering their information), built-in dispute management, auto-reconciliation, and more.
Credit card processing rates listed below are what customers can expect if they decide to sign up for Zenoti Payments:
| | Card Present | Card Not Present |
| --- | --- | --- |
| All cards except Amex | 2.45% + 10c | 2.95% + 10c |
| Amex | 2.95% + 10c | 3.25% + $0.10 |
| Non-Amex Downgrade fee* | | 3.35% + $0.35 |
Zenoti claims affordable and competitive credit card processing rates even if you do not choose to use their first-party payment platform. Those charges will be shared below as soon as they are made available by Zenoti.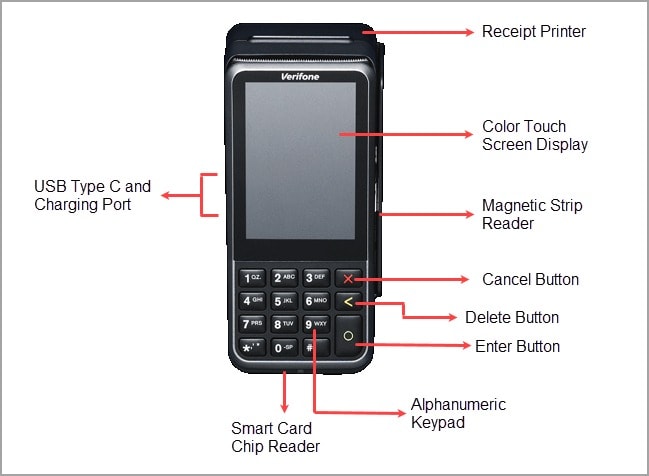 Zenoti Card Readers
Which card reader can you use with Zenoti?
Zenoti offers rather flexible POS and processing options.
You can choose from a range of terminals directly through Zenoti, including the Verifone V400m, e285, and P400 Plus, and Castles S1E and S1F2, or you can use third-party POS hardware solutions such as a Clover POS device. Either way, you can process payments through the Zenoti desktop web app without the need for manual reconciliation at the end of the month.
While the POS and card reader options are a plus, the checkout screen in the desktop app itself is a bit of a bellyflop.
Initiating checkout opens a separate browser window where you will need to process the transaction. This choice is baffling to me, and it offers a far worse checkout experience than any other software suite I've tested.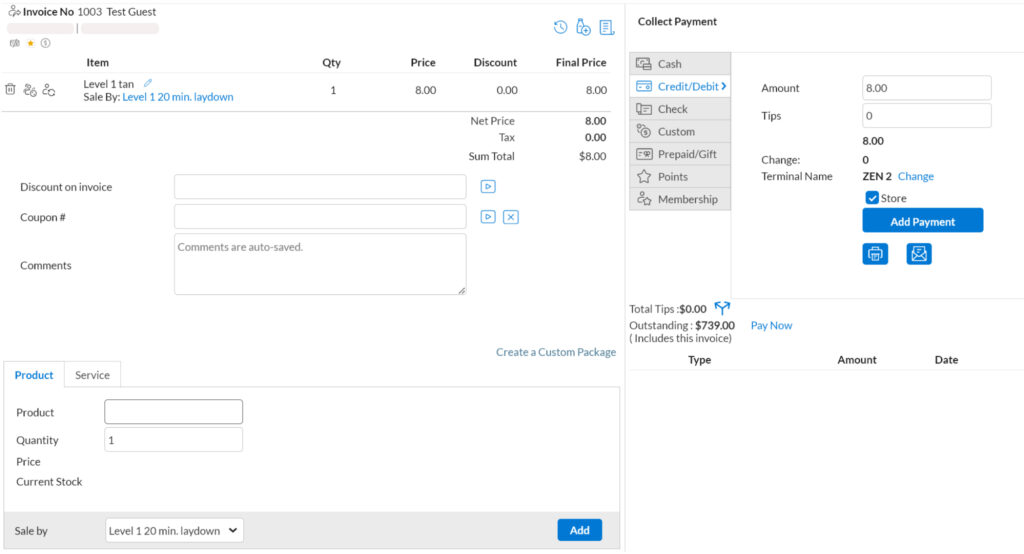 It should be noted that payments through a Clover terminal or similar third-party POS devices are not done via direct integration. Still, they process the same as standard payments and pose no additional work (outside of a couple extra clicks at checkout).
You can also use an iPad or Android device as a POS terminal by connecting it to your system and using Zenoti's customer-facing iOS app to allow clients to checkout.
The platform also offers industry-standard features like multi-merchant accounts and direct deposit.
Zenoti Pricing
Zenoti doesn't offer traditional monthly plan pricing.
In fact, they intentionally don't list pricing anywhere on their site.
As was the case with Mindbody, you have to submit your contact information via a demo request form on Zenoti's website and wait to be contacted via phone by one of their sales representatives before you can find out a single detail about Zenoti's pricing.
I received a call within 24 hours.
In this first touch call, you will be asked for basic details about your business, specify the number of locations you have, and detail your most desired features.
Here's where we circle back to pricing.
It was on this first call that I first had the chance to ask for a breakdown of pricing plans.
I was told that Zenoti doesn't offer monthly plans but that I should expect to pay somewhere between $300-$500 per month for a single-location business.
When I asked for clarification, I was told that Zenoti charges by location rather than by plan, and there are individual add-on features that can be added to your monthly fee either a la carte or bundled into an add-on package with other paid add-ons.
Confused yet? I am.
So, to summarize, according to Zenoti's sales team:
There is "no plan pricing" listed to base your purchasing decision on
There is no itemized list of fees to review as a potential business customer
Pricing is determined on a "per-location basis" rather than by number of employees
There are also "packages" that include bundles of features you can pay extra for
This is by far the most convoluted and confusing method of salon software pricing I have ever seen.
At the end of the intro call, the sales representative scheduled my demo with one of Zenoti's account executives and one of their senior sales engineers.
On the demo call, I was shown a presentation with features and benefits before being shown a "custom pricing" slide that listed three "recommended package options."
"Recommended Option #1"
$350 (per month, per location) — includes
"Salon Core Package"
ezConnect (two-way SMS feature)
7500 marketing emails
1000 marketing texts
"Recommended Option #2"
$450 (per month, per location) — includes
Everything in Option #1, plus
"Marketing Plus Package"

Custom-branded client-facing mobile app
ezRepute (review management feature)
"Recommended Option #3"
$500 (per month, per location) — includes
Option #1, plus
Smartbot (AI powered chatbot feature)
Please keep in mind that the options above were described to me as "custom pricing" based on my business needs and do not necessarily reflect the price you will pay.
Zenoti is very secretive about their pricing, and I cannot guarantee that the pricing options they provided to me as a potential customer are the same as the ones they will offer you because Zenoti refuses to commit to standardized, transparent, and well-communicated pricing.
Pros
Custom online booking
Can integrate with a large number of third-party applications via an open API
Integrated payments through Zenoti Payments
Memberships, packages, gift cards
Service customizations
Custom reports
Two-way texting available (as a paid add-on)
Help center and Zenoti University (training) available
Integrated email marketing suite
Cons
No free trial
Pricing is not transparent
Mobile app has low-to-mixed ratings
You must get on a sales call to learn basic information
Desktop app is clunky and confusing to navigate
Complicated menus and settings options
Requires a 12-month contract
High starting cost (Minimum $300)
Overall, Zenoti's desktop experience is serviceable, but it's ugly, old, and just as unintuitive as its long-standing competitors.
Let's start with the good first:
Zenoti is mostly feature-complete and offers every feature that its competitors do. From the marketing suite to two-way messaging and even an AI chatbot, it has those elements available to you (usually for an additional fee).
Where it shines above its competitors is with legitimately better reputation management tools that allow business owners to take control of the conversation around their business online and make client satisfaction their top priority.
They also have a decent help center and offer a series of best practice courses on their Zenoti University site. That's always something we like to see.
However, despite Zenoti being a veteran in the salon software space, they fail at the same weak points as each of their competitors.
This starts with the terrible mobile app experience on offer across both iOS and Android. Reviews are awful across both platforms going back at least five years, indicating a lack of innovation and improvement to one of the core pillars of any booking software.
I wish I could recommend Zenoti more highly, but honestly, they're barely outdoing Mindbody and offer a broadly similar experience (albeit with a worse UI) to Booker at roughly the same price once you factor in comparable add-on features.
But that's not to say it isn't the right choice for any business.
If you absolutely have to have in-depth reputation management features built into your software and can benefit from the marketing tools, customizable reporting functions, and AI tools available from Zenoti, then it may be a good choice for you and your business.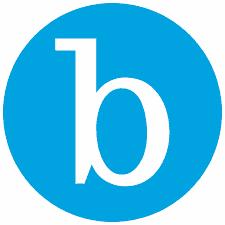 Booker/Mindbody: The Most Established Salon Software With the Best New Client Marketplace (Nearly-Worldwide*)
Booker and Mindbody are compatible with a range of credit card processors, which means you can effectively shop around for the lowest price for a card reader and credit card processing fees – competition is on your side.
Compatible partners include First Data, Bank of America, Payroc, 3C Payments, Worldpay, Sublyme Payments, and more. PayPal can also be accepted online and in-store. A variety of card readers and terminals can be used with Booker to accept payments.
Booker's tight integration with payment processors will automatically link payments to inventory and update the system inventory accordingly when items are sold.
The platform also offers industry-standard features like multi-merchant accounts and direct deposit.
Booker and Mindbody also offer a first-party integrated payment processing service called Mindbody Payments (available in the US & Canada only).
This service collects payments through your Booker system and organizes payouts that are deposited into your bank account, similar to offerings from competitors such as Boulevard Payments or Mangomint Pay.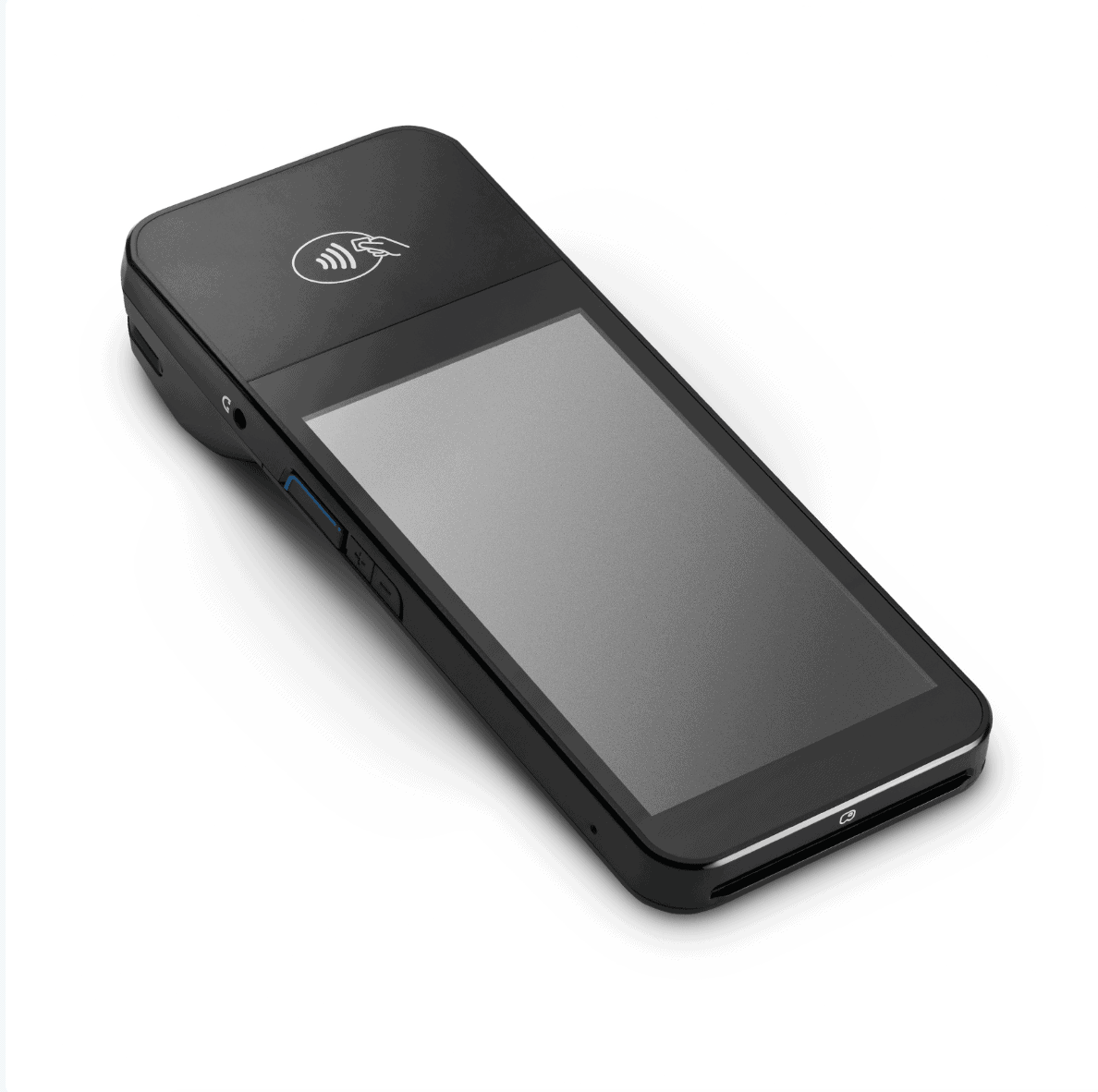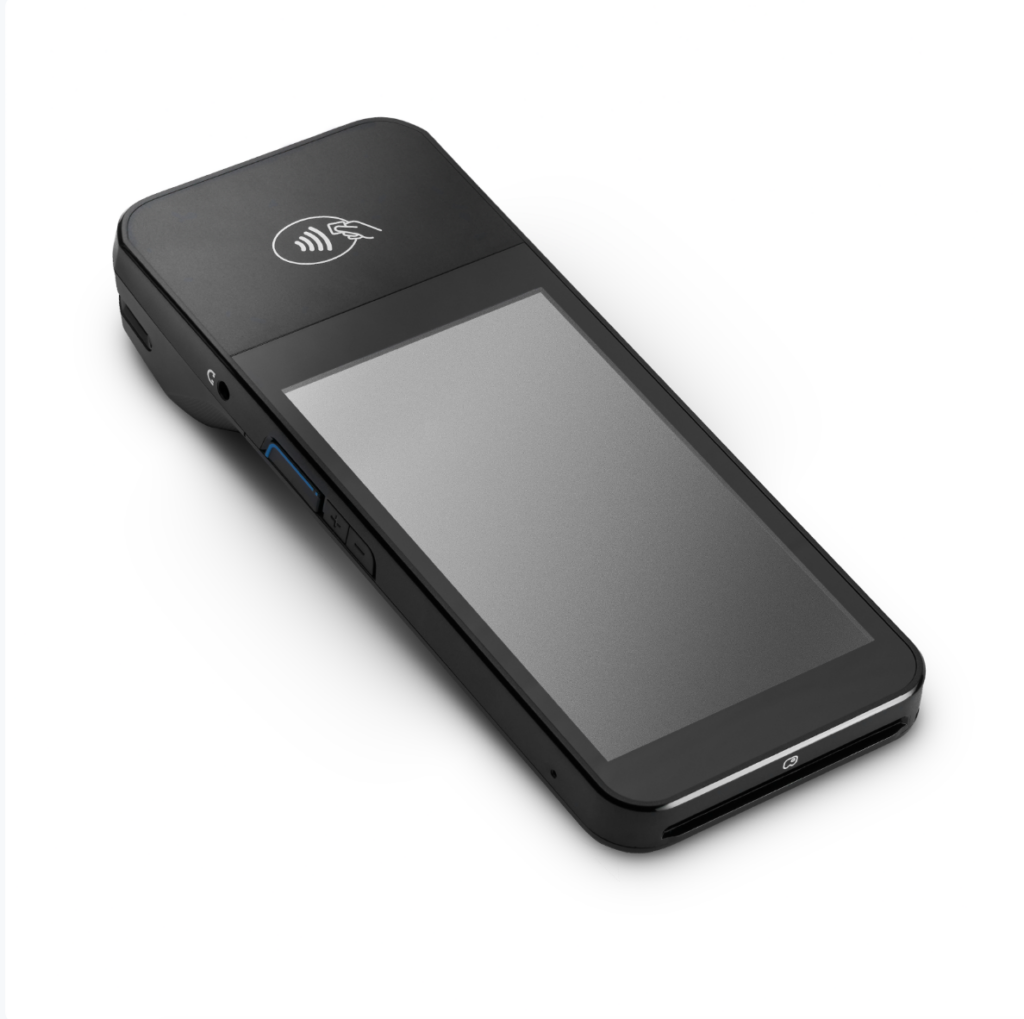 Booker Card Readers
Which card reader can you use with Booker?
You can use some third-party POS & card reader devices, such as the Clover Mini terminal, relatively seamlessly with Booker as well.
All currently supported hardware at the time of writing is listed below:
| | |
| --- | --- |
| Desktop/Laptop Hardware | Account version required |
| Star Receipt Printer | Version 1 |
| Star LAN Printer | Version 1 |
| STAR TSP 100 Eco Receipt Printer | Version 1 |
| WisePOS E Reader | Version 2 |
| Stripe Reader M2 Mobile card reader | Version 2 |
| BBPOS Chipper 2x Mobile card reader | Version 2 |
| Clover Mini | Version 2 |
| APG Cash Drawer | Available to both |
| MagTek DynaMag Card Swiper | Available to both |
| MagTek iDynamo Mobile card reader | Available to both |
| Barcode Scanner | Available to both |
Booker / Mindbody Pricing
Booker is a highly competitive salon software option, offering a stable of modern salon management tools and even some AI add-ons with their monthly plans.
The brand has a wide range of monthly plans, starting from $129 for their entry-level "Starter" tier all the way up to $549 for their maxed-out "Ultimate Plus" plan.
Below is a summary of the Booker costs you should expect.
No free trial
Monthly subscription fee: starting at $129. Plans range from $129 – $549 per month.
Credit card processing rates listed below are what customers can expect if they decide to sign up for Mindbody Payments:
| | | | | |
| --- | --- | --- | --- | --- |
| Region | Online or on-file: Card-not-present (CNP) | In-person: Card-present (CP) | ACH/DD/SEPA/EFT | Chargeback fees |
| US | 3.5% + .15 USD per transaction | Desktop terminal or mobile card reader: 2.75% per transaction | Not yet available (ACH can be added by contacting support) | $15 |
| Canada | 2.89% + .25 CAD per transaction | 2.39% + .10 CAD per transaction. Interac: .15 CAD per transaction flat fee | Not yet available | $25 |
Pros
Straightforward pricing
Enhanced new client acquisition opportunities through MindBody Explore marketplace
Integrated payments through MindBody Payments (US & Canada only)
AI chatbot feature to help with scheduling (only on Ultimate Plus)
Integrated email marketing suite (on higher-tier plans)
Cons
No free trial
Must commit to a minimum 12-month contract before ever using the software
Stateside customer support only available to Ultimate and Ultimate Plus plans (outsourced on Starter and Accelerate plans)
Menu system is a bit clunky and outdated
Recent mobile app reviews are largely negative
As a piece of software so long in the works, I have to admit that I was left rather unimpressed by its features and options, and I cannot recommend the Booker Mobile app or the Mindbody Business mobile app in good faith due to their lack of reliability and the years-long backlog of neglected reported bugs and glitches.
Moreover, my years of experience with Booker as a salon manager with a large team of stylists track with the poor experiences I've read in countless reviews and listened to from dozens of other service professionals.
To that end, both of these pieces software still look, feel, and run the same as they did back in 2016. That is to say, it was outdated and clunky to use then and, tragically, remains that way to this day.
Years of neglect and a lack of consistent innovation make Booker and Mindbody hard to recommend for salon and spa businesses in 2023, but that's not to say that neither is a good choice for any business.
If the marketing opportunities afforded by the included Mindbody marketplace capabilities could make a major difference in establishing or growing your clientele, and an AI assistant to handle inquiries and help you schedule appointments around the clock could move the needle in filling your books, Booker or Mindbody could be a suitable option for you.
Conclusion
I hope you have found this overview helpful and that you have been able to find out which credit card reader is right for your salon.
If you want to dive even deeper into the salon software options available to you, make sure you check out my comparison of the best salon software for 2023 where I go into even more detail on the salon and spa-specific platforms that are listed in this article.
If you want to dive even deeper into salon software check out this post where I list my top salon software for 2023.