Today I have an exciting announcement. 
Something big. And I wanted you to be the first to know.
The Salon Business is joining the next-generation salon and spa software Mangomint.
This is a significant change to enable our vision: To be the best place for salon and spa owners to learn and grow.
Let's talk about our journey to this point and what this next step means for the growing community at The Salon Business.
How the Journey with The Salon Business Started
I stumbled into the salon industry in 2011 and have not looked any other way since.
I love being here.
But it took me a while to figure out why.
At first, I thought it was because of all the talented and creative people I met. But as I started to get more involved with different businesses, I realized that the reason why it felt so rewarding to be in this industry was something else.
It was the impact these businesses have on our world.
Every business I have worked with exists, in one way or another, to help people feel better about themselves. Sometimes salon and spa owners don't realize that. But they do.
They help their clients connect their inner-self to their self-expression. In some cases, they even treat pain without medical remedies. And the salon is one of the few places left where people are allowed their essential "me time" and a moment of tranquility in their increasingly stressful lives.
In today's world, salons and spas play a more important role than ever.
It was this realization that motivated me to start The Salon Business back in 2019. I had this itch to share everything I knew about business and marketing and to make that available to as many people as possible.
At first, this was a small side project. But creating free resources and later working with members of our education program soon became my full-time job. And the community around The Salon Business just kept growing.
This was exciting. The Salon Business was touching a lot of people. But I felt we needed to step up how and with what we served this growing community. Because I knew that if we improved, this could generate a ripple of positive impact on our world.
And it was at just that time that Mangomint came along.
Mangomint & The Salon Business: How this came About
If you've been following The Salon Business, you know that I talk a lot about technology.
I dedicate a big part of my time trying to bridge the gap between new technology and the reality of running a business.
I do this because it's so much harder for a salon or spa to be competitive if they're not leveraging smart technology today.
Yet, the learning curve and the work needed to become a technology-enabled business is overwhelming to most.
It was during the annual update of my salon software recommendations last year that I first came across Mangomint.
This was something different.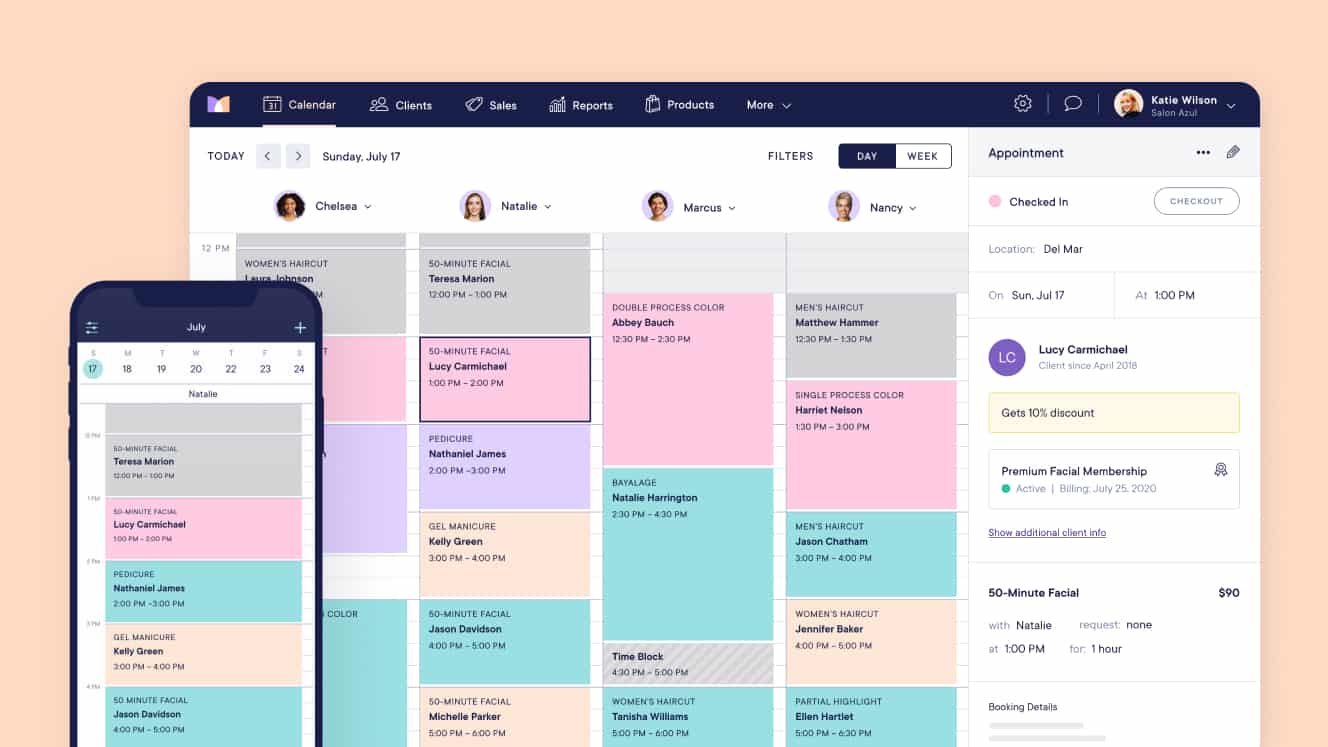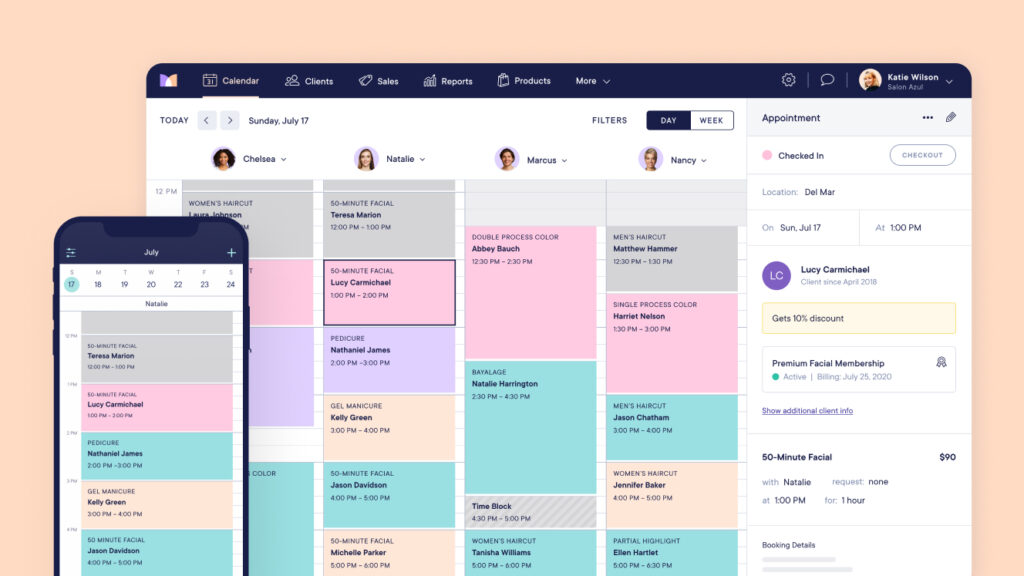 This beautiful, incredibly intuitive system had just wiped out all that complexity I had gotten used to helping salon and spa owners work around. It just felt like this was how salon and spa software was always meant to be.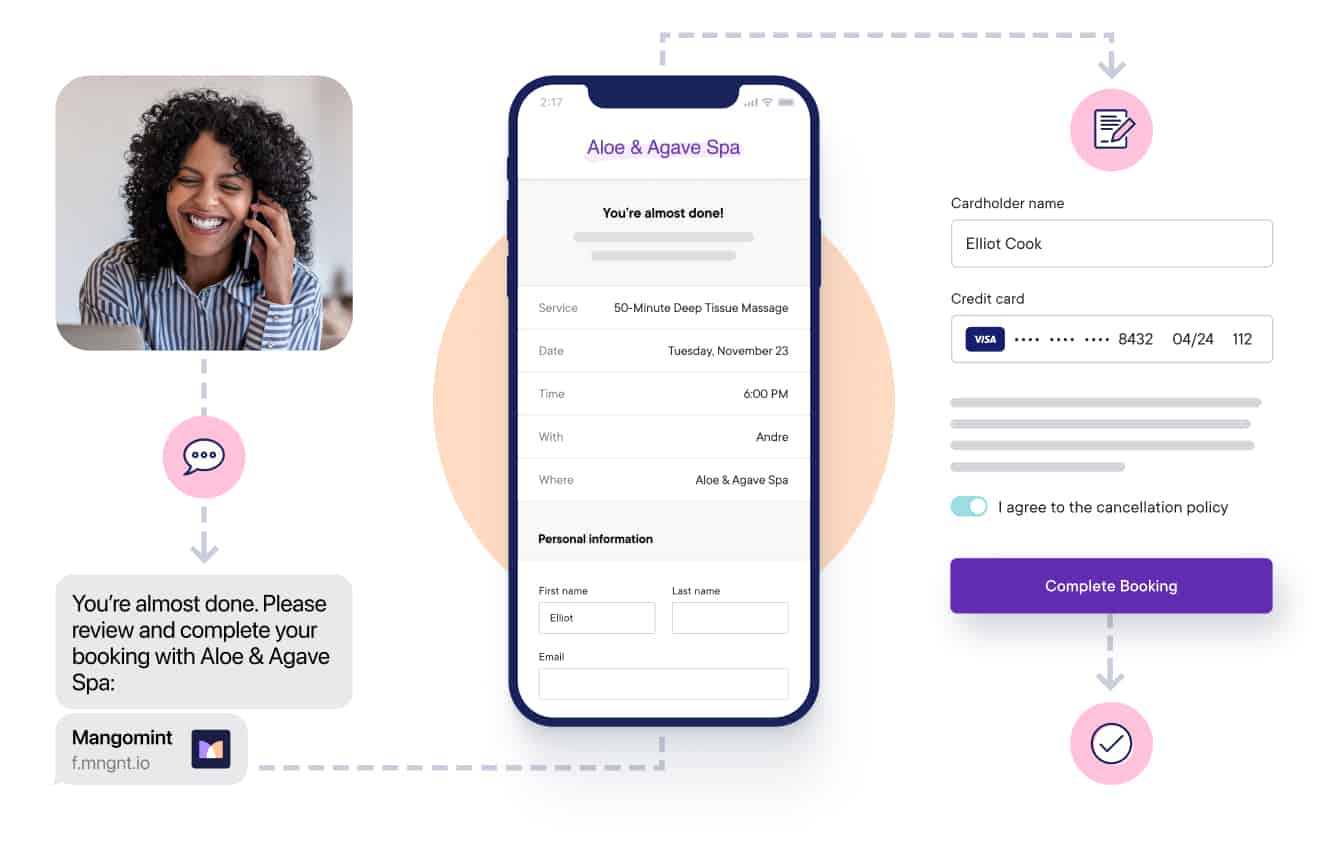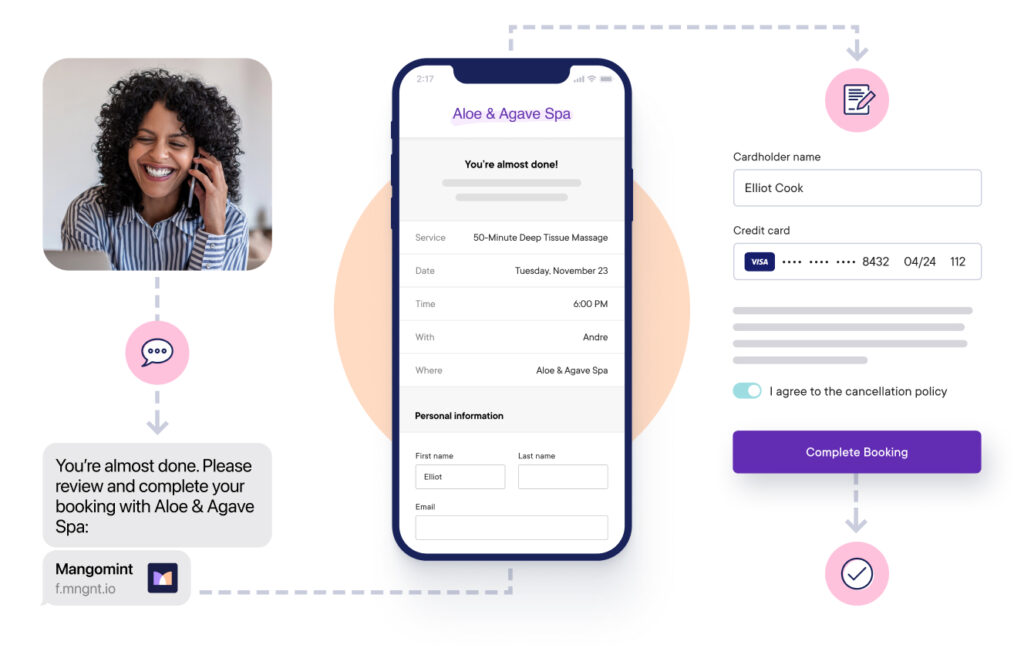 I understood from that moment that these guys were onto something.
So I called up Daniel, one of the founders and CEO of Mangomint.
He started to explain to me how they were building software with the goal of making it invisible.
At first, I didn't get what this guy was talking about.
But he kept explaining how their goal was to build a platform so intuitive to use that salon and spa professionals would not even think about the fact that they are using it. He was telling me that it should be so seamlessly integrated into day-to-day activities that it essentially disappears.
He had my attention.
Advancements in technology are shaping everything about our world right now. But making it work effectively with the people in their day-to-day life is the challenge. And based on the review I had just completed of the Mangomint platform, I could see how they were taking significant steps toward their vision of what salon and spa software should be.
I wanted to, somehow, be part of this.
So when Daniel was on vacation in Europe, we decided to meet. We talked about the industry, technology, and also values.
As a company, Mangomint holds strong values of trust and places great importance on being open and honest. These are not just nice words; you feel it when you engage with their team and platform. Those values are embodied through their incredible focus on customer support and community-building for salon and spa professionals.
We found that we shared so many of these values and the vision of what salons need now and in the decade ahead that I am pretty sure it was there, in that hotel bar in London, that it became clear to both of us that these two businesses should come together.
Now, a few weeks later, it's really exciting for me to announce that Mangomint has acquired The Salon Business and that we're coming together to support business owners and service professionals in a way not previously possible.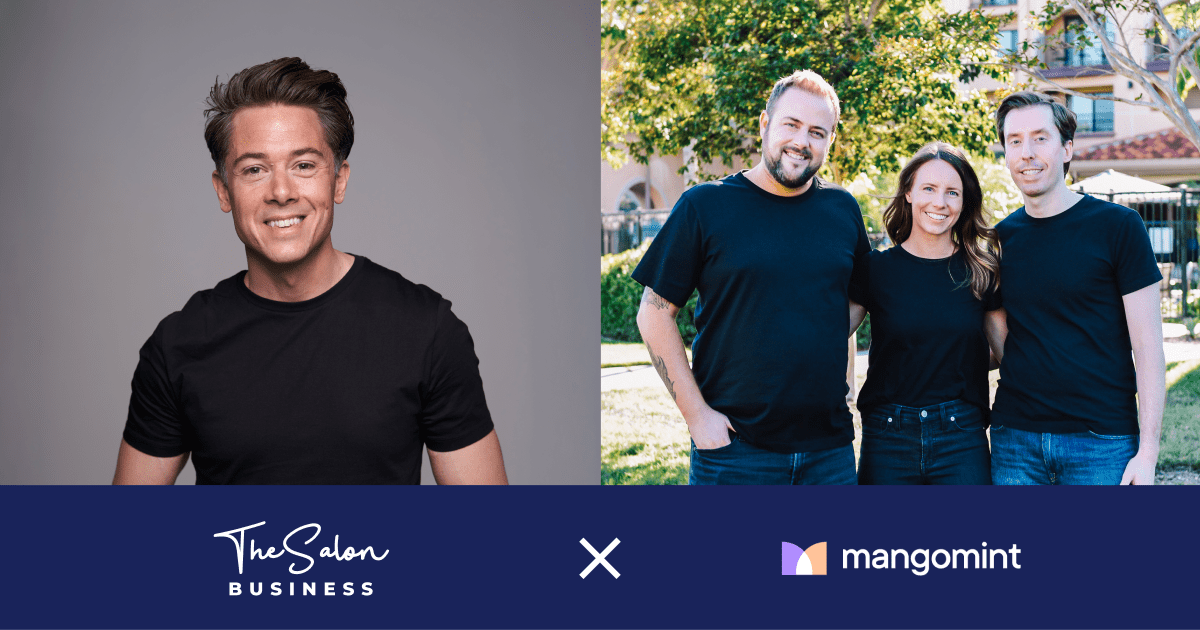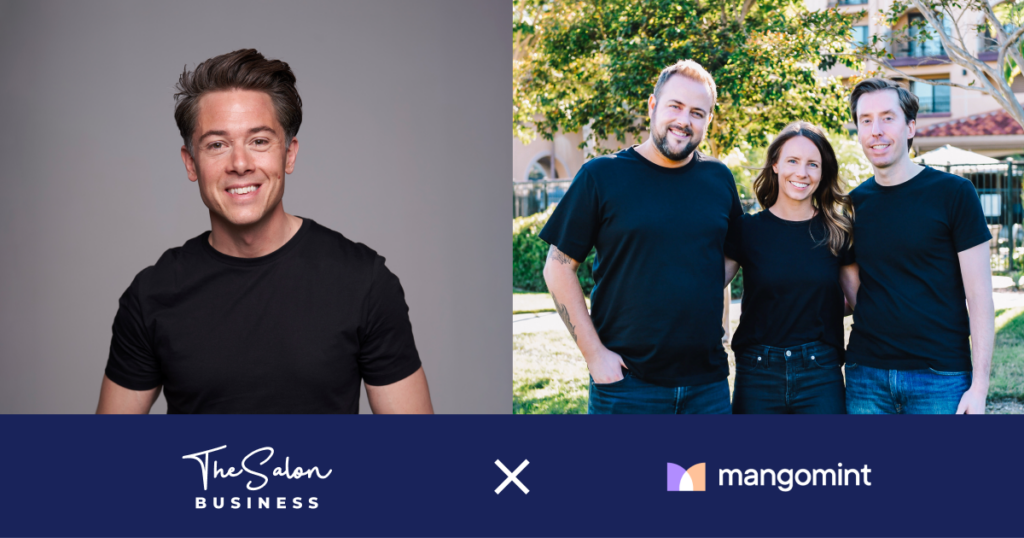 What this Means for the Future
At The Salon Business, we believe that intelligent technology can solve many problems and make the life of salon and spa owners much more manageable. But technology alone does not run a business.
People do.
Together.
This is why our goal, in partnership with Mangomint, is to continue expanding the education support and community at The Salon Business. We want to make it more accessible and the best place for salon owners to learn, grow, and create meaningful connections with peers in the community.
We're coming together in California next week to work on the plan for the year ahead. I cannot share everything today, but what I can tell you is that:
I'm staying. As VP of Content & Community at Mangomint, I will continue to lead the operations and set the direction for The Salon Business in this new and exciting future.
Members of our education program will continue to have access to all the courses and support available today, and we will continue to improve and expand those offerings.
Mangomint's excellent software is a great representation of their dedication to the community as a company. This would never have happened if I had any doubts about how committed their team is to creating a better future for salon and spa professionals and if I wasn't absolutely sure that our values are aligned. The Salon Business, You, and I are in good company here.
Finally, an important point, our educational content will remain platform neutral and relevant regardless of software. The Salon Business supports salon and spa owners in all aspects of running and growing a business, and software is only one part. We will continue to talk about and review all types of technology. And any specific product recommendations will remain in integrity with what we believe serves people in our community the best.
Mangomint's acquisition of The Salon Business will increase our capacity to serve salon and spa owners on a whole new level. It allows us to invest further in our education programs and to develop our community platform in a way where we can welcome more members and facilitate better learning interaction among them.
Get Daniel's perspective on the Mangomint blog: Why we decided to buy The Salon Business.
I am beyond excited about building this, and involving you in it, this year.
Thank you for your support and for being here on the journey with us.
Here's to the future and the next-generation salon and spa owners.
John