Disclosure: This post may contain affiliate links, meaning I get a small commission if you decide to make a purchase through my links, at no cost to you.
Learn more...
If you're like most salon owners, you're always looking for ways to improve communication with your clients.
With salon client communication automation, you can keep your clients informed of everything from rescheduled and canceled appointments to thank-you messages.
This saves you time and energy and helps build trust and loyalty with your clients.
Salon client communication doesn't have to be complicated – in fact, with the right salon software tools, it can be pretty straightforward.
6 Essential Salon Client Reminders & Notifications That Can Be Automated
1. Appointment confirmations: Sending your clients an appointment confirmation is a great way to ensure they have all the information they need about their appointment. This might include the date, time, and location of the appointment.
2. Appointment reminders: Creating automated notifications for future appointments is a fantastic way to encourage clients to keep their appointment. This also helps to reduce no-shows and cancellations. You control when the reminder goes out, whether one hour or two hours before the appointment or one day or two days before.
3. Rescheduled appointments: If an appointment needs to be rescheduled, automated text messages make it easy for both partners to communicate about the change. You will also have the opportunity to include any new information about their appointment.
4. Cancelled appointments: Cancelling an appointment can be difficult, but with automated text messages, both salon and client can easily communicate about the cancellation. If either the salon or the customer needs to cancel their appointment, they can now confirm the cancellation via text message. If the client cancels, they will also get information regarding any late fees that may apply.
5. No-shows: If a client misses their appointment, salon businesses can now automate a text message to let them know and provide information on any fees that may have been incurred.
6. Thank you messages: After a client's appointment is complete, thanking them is a great way to show your appreciation and prompt them to leave a review. A salon software solution like Fresha also allows you to set up automated text messages to thank clients for adding a tip.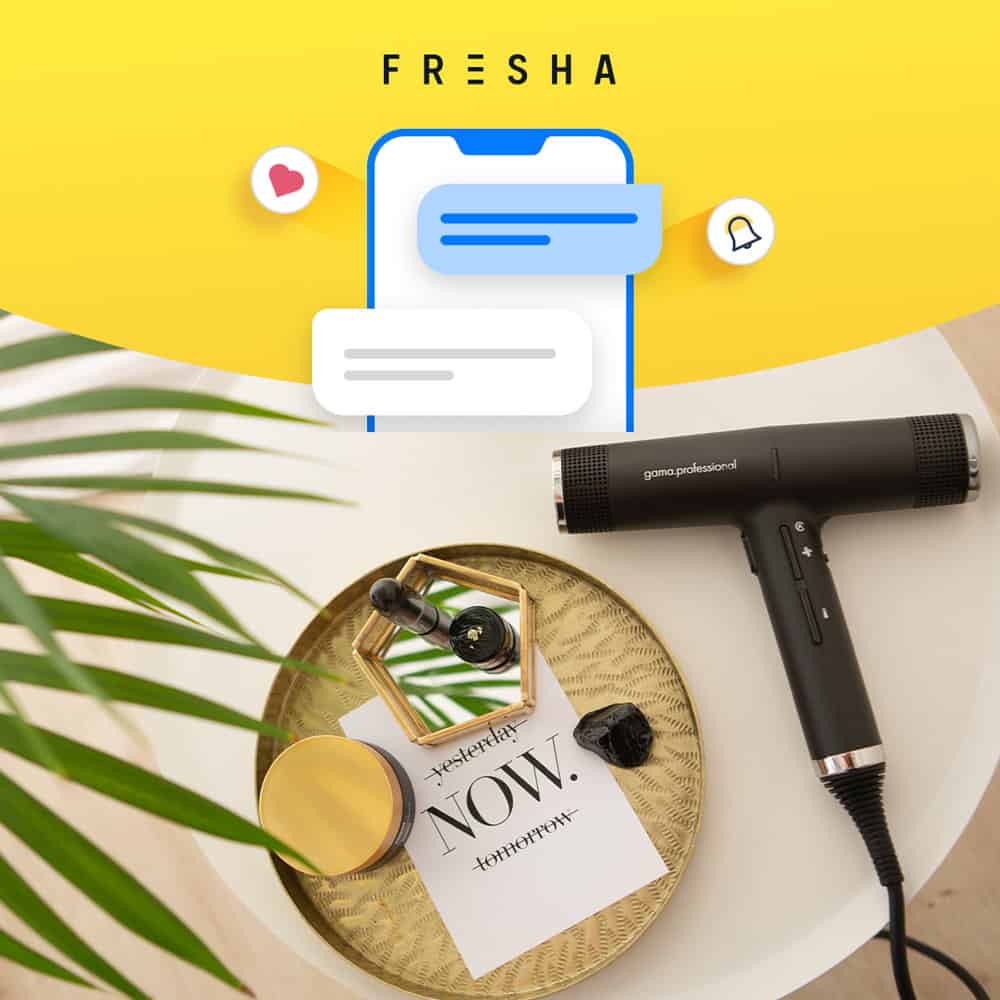 6 New Automated Text Notifications for Salons from Fresha
I´m excited that Fresha has just introduced six new automated text notifications covering all the use cases mentioned above. From rescheduled and canceled appointments to thank you messages, you can now keep your clients informed like never before.
There are many other benefits to using salon software from Fresha besides automating your client reminders. Fresha constantly introduces new features and tools that make running your business easier. I like their easy-to-use platform and innovative features so much that I have written a comprehensive review of Fresha.
Conclusion
With salon client communication automation, salons can now take their business to the next level by keeping their clients informed at all times. From appointment reminders to thank you messages, salon client communication has never been more accessible or critical. And, with Fresha's new text notifications, you can now keep your clients better informed than ever before.
And, for more information about this new Fresha feature read this announcement.