Disclosure: This post may contain affiliate links, meaning we get a small commission if you decide to make a purchase through our links, at no cost to you. TheSalonBusiness.com is a subsidiary of Mangomint.
Learn more...
Determining your salon audience
One of the biggest mistakes a salon manager can do is trying to appeal to everyone. Only when you know who your audience is will you be able to create a brand that truly resonates with them and you will also save time and money by focusing your marketing efforts on the specific audience relevant for your salon.
What is a target audience?
This is the group of people you want to have in your salon. You want to be specific when you determine your target audience. For example, "Women in London aged 18-70" is far to broad for you to do be relevant. A better example of a target group could be "Women in Mayfair (London), aged 30-45, who live a high paced career driven life and seek perfection in all she does" or "Women in San Francisco, aged 20-35, who live a vegan life and always look to try and experience new things".
4 steps to determine your salon audience
1. Look at your current customer base and other salons
Ask your customers why they are buying coming to you and what it is that they like with your salon. You can also look at other salons and try to see if there is a niche of customers they are targeting that you have missed.
2. Specific the demographics of the audience you want to target
These are things like gender, age, location, income level, occupation.
3. Specify the personal characteristics of your target
These are personality, values, hobbies, behaviors, lifestyle and attitudes.
4. Summarize the your target audience description
Write down a few sentences that describes who your target is using demographics and characteristics. Make sure you have a vivid description that paints a clear picture to you. This will be helpful for you to have and come back to as you continue to create your brand and design salon activities.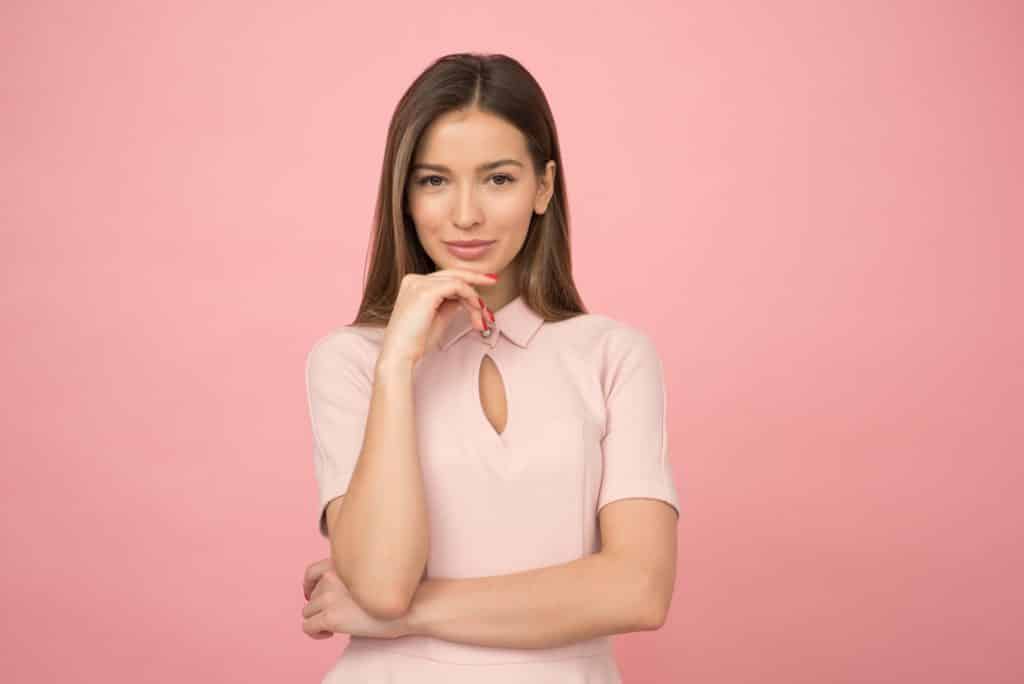 "The no-time perfectionist"
Target description
Woman aged 30-45 living a busy lifestyle in Mayfair, London. Money is not the barrier but her time is limited and she wants all parts of her life to be perfect. Her career is important to her and she lives a healthy lifestyle.
Defining your salon brand identity
We now know who your target audience is. Let's now define the characteristics of your brand that will talk to your audience.
Let's get a pen and paper out!
Take 5-10 minutes and note down all the things that describes your salon. Just use a bullet point list for this or write down words freely on a paper. We are just brainstorming now so no need to judge if what you write down is good or not. Just get it down on the paper.
In order to help you on the process, try to answer the below questions:
What type of salon are you? (e.g. hair, nail, spa, barber)
Do you offer a unique service in your salon? (e.g. knife cutting, creative nails, edgy styling, beard trimming)
How are you priced? Do you offer exclusive premium services or do you focus on the most attractive deals?
Do you have something else that makes you different (e.g. your location, friendly staff)
When you have spent 5-10 minutes noting things down that somehow describe you, circle or underline the top 5 things that best describe you.
This exercise should hopefully have helped you get a little bit clearer on the unique traits that define your salon. This will be of great help in all type of marketing and communication you do about your salon. It should also have given you a few nuggets that can serve as inspiration when you now start designing your logo.