Disclosure: This post may contain affiliate links, meaning I get a small commission if you decide to make a purchase through my links, at no cost to you.
Learn more...
If you're a salon or spa owner, you know that selling products is a big part of your business.
But what if you want to reach more customers? Selling products in your online shop is the perfect solution.
In this post, I'll give you the steps to set up an effective e-commerce solution using salon software.
Keep reading to learn more!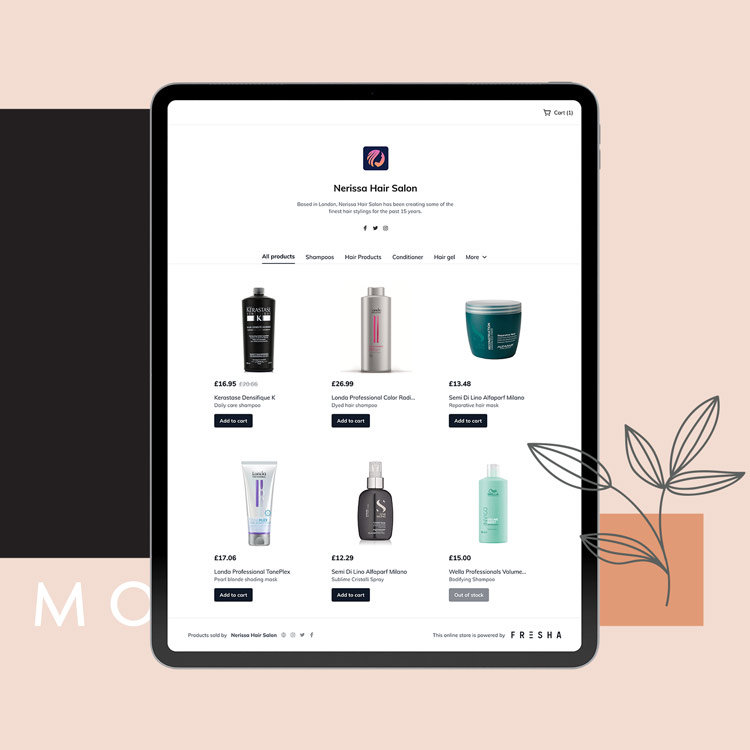 Unleash Your Salon Retail Potential
One of the biggest unsolved challenges in modern salons is retail. Despite decades of training by brands and industry mentors, countless articles in the media, and resources provided by industry organizations to address this issue, retailing professional salon products to clients remains an area of significant untapped potential.
Some countries are better than others in this respect. Indeed individual salons, barbers, and spas will be better than others, but on average, the percentage of income achieved from selling products direct to clients remains staggeringly low.
In the more sales-orientated USA, retail may account for as much as 30%-70% of turnover, while in the UK, it's typically as low as 3%-10%. Put simply, hair, beauty, and wellness businesses focus on providing a professional service, of which the products are an essential part.
But following a service or treatment, there's a reluctance to sell the same products that have made their client look and feel sensational in the first place.
The reality is that most hairdressers, beauticians, and therapists feel uncomfortable 'selling.'
And no amount of product prescription pads, convincing salons to see themselves as consultants, commission incentives, or positioning selling as an extension of their professional expertise has yielded much in the way of change.
When it comes to online sales, it's a similar picture. The salon industry is behind the curve compared to other retail sectors, with many salons still without a website, let alone an online store.
During the pandemic, which saw salon businesses close indefinitely, those that offered clients a way of buying products online for home delivery or even via a collection service could at least generate some much-needed income. Those that didn't, and still don't, are at a competitive disadvantage.
So how can we fix this problem? How can salons change the situation for the long-term, and how can clients buy online from salons just as they do from other retailers?
Start Selling Online with Salon POS Software
You might already know that I am a big advocate of all-in-one salon POS software as an easy way for salon owners to grow their businesses. One of my favorite systems is Fresha which I have written an entire in-depth review of before.
Now, I'm really excited about the launch of Freshas new and free-to-use store feature. This is a game-changer for salons by giving them a way of generating sales income that reflects the modern shopping preferences of their clients.
Fresha Store is now available free to all Fresha partners. It allows businesses to quickly and easily create their online shop, which means they can sell products online, take online payments, and manage stock levels, simply and easily.
Fresha Store brings a new retail dimension that will help you grow without the pressure of selling directly to the client at the till.
All salons need to do is mention to the client that the products they've used today are available online if they'd like to continue using the same quality products at home. The client then can buy of their own accord and repeat purchase in-between appointments.
Fresha Store also works great with the platform's other free-to-use marketing features, allowing you to promote your online salon product store.
Salons will now be able to follow-up appointments, point clients to the products used in their service, and offer an incentive to purchase online. These can be shipped or made available for collection from the salon.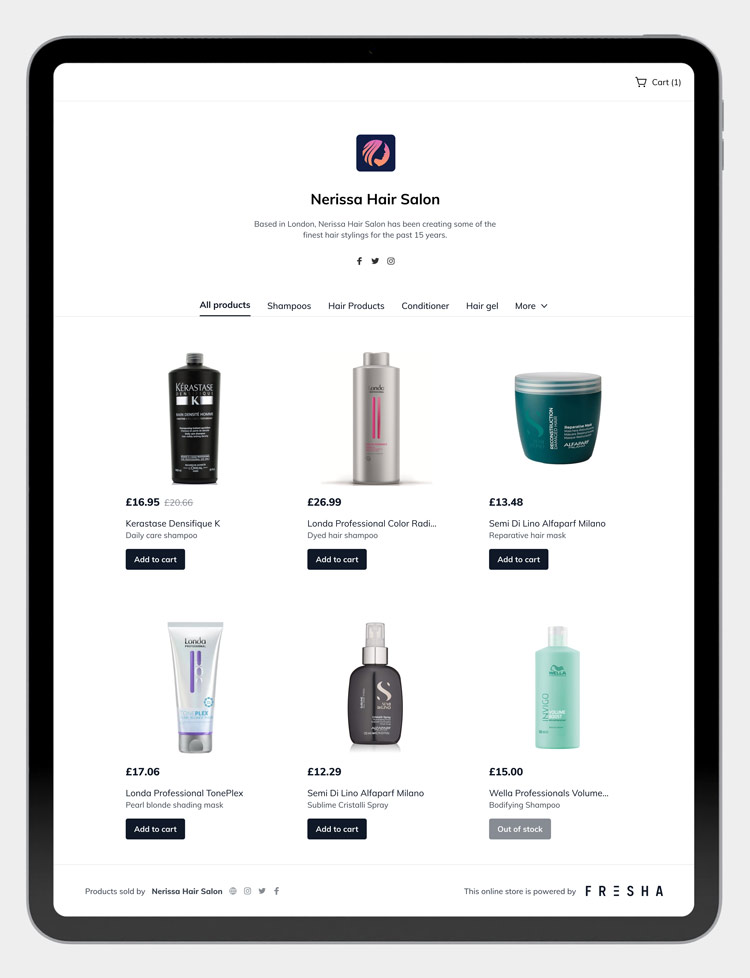 Create a Salon Online Shop Easily and Quickly
If you're worried, you don't have the right technical skills to create a professional-looking online shop. Don't be. Fresha has made it intuitive and straightforward that any salon can do it and have a fully functional online store in minutes.
With just a few clicks, you can personalize your shop by adding logos, a store name, and description, and even add social links, so all your customers know that you're now trading online.
Adding products to your online store is also easy. I recommend taking high-quality images to showcase your products at their best.
It's Time to Tell Your Salon Clients About Your New E-commerce Store
Once your store is set up and ready to go, it's time to let your clients know. With a store link generated for every store, you can promote it on social media and via marketing emails and text messages from the Fresha platform.
With delivery and collection options available, you can offer clients the option to collect from the salon, reserve for when they attend their next appointment, or ship directly to the client's home address or workplace.
You will need to ensure you have the right packaging and materials for their safe transit and arrival, but providing a professional service and encouraging clients to leave reviews is a great way to maximize additional income from product sales.
Easy Contactless Salon Online Payments
Fresha Payment Processing is a great way to collect online payments to ensure smooth and seamless payments for your online store. First, partners receive money upfront, and of course, it's contactless too. And if for any reason, a refund needs to be processed for a purchase made on your online store, that's quickly done at the click of a button.
When activated, partners only pay as they sell. Fresha simply charges a transaction fee of 2.19% + $0.20 USD, (CA – 2.29% + CA $0.20, UK – 1.29% + 20p, AU – 1.29% + $0.26 AUD).
The new Fresha Store is free for existing and new Fresha partners. I recommend you sign up for Fresha's free salon software and start selling online today.
For more information, see my full Fresha review.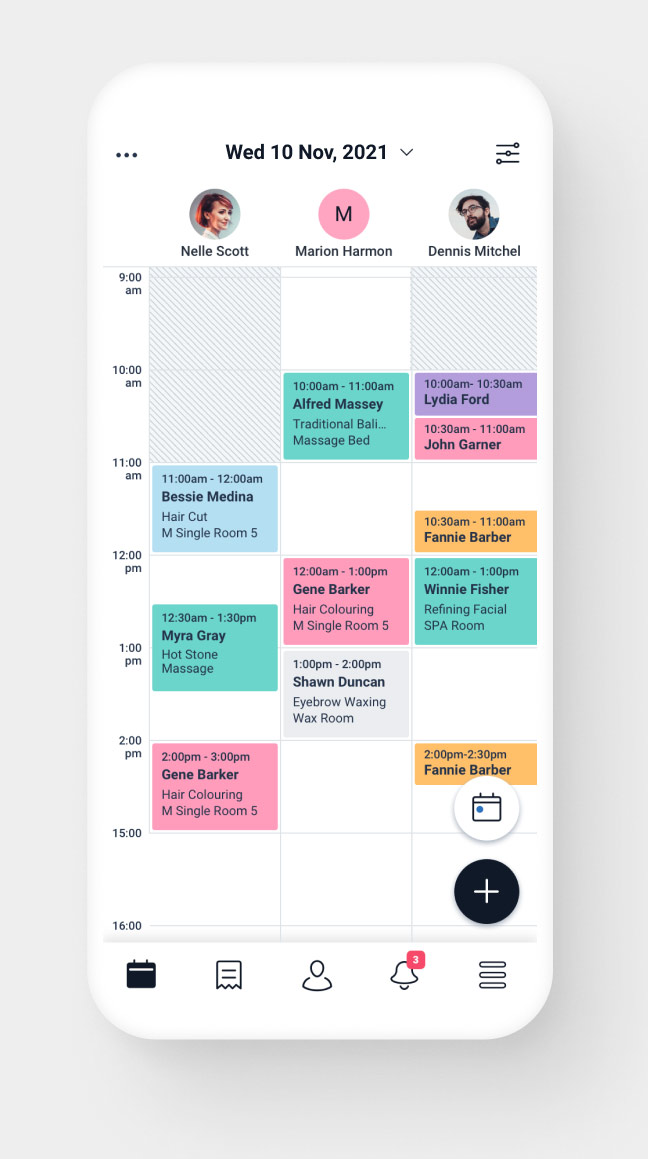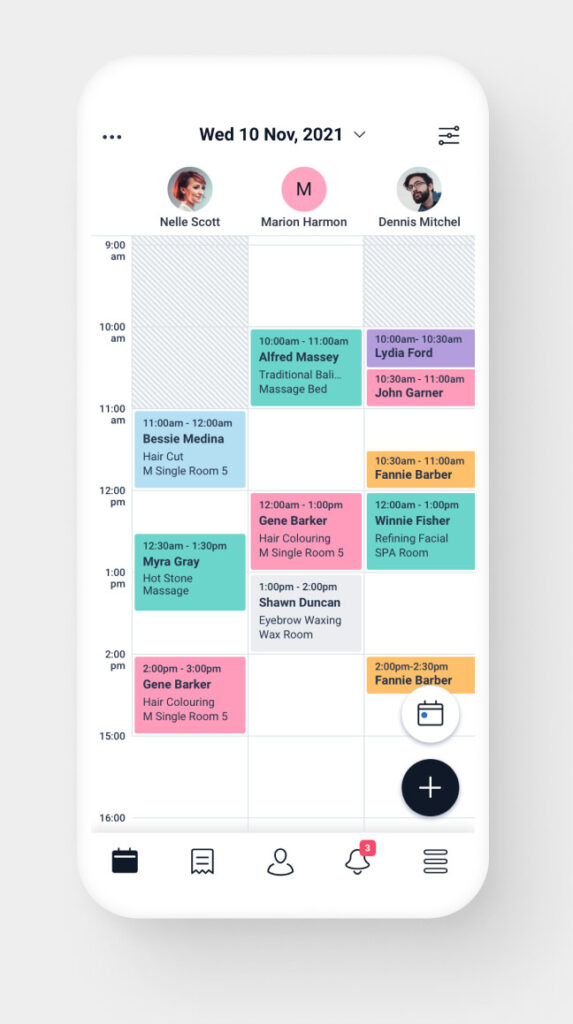 About Fresha
As the world's fastest-growing free salon software, Fresha is transforming how salons manage, organize, and expand and grow their businesses. From appointment management to marketing and payment processing to selling online, Fresha's wide range of free-to-use features has made it the No.1 choice for hair, beauty, spa, barbering, and wellness businesses in 120 countries.
Here are some more of my tips on how to use Fresha for your salon: