Disclosure: This post may contain affiliate links, meaning we get a small commission if you decide to make a purchase through our links, at no cost to you. TheSalonBusiness.com is a subsidiary of Mangomint.
Learn more...
Good street visibility and word-of-mouth marketing has served salons well for many years.
But in 2023, salon owners can no longer ignore the importance of being visible online.
Your client's attention continues to move to their smartphones. And if you want to be the salon they choose, I encourage you to pay attention to what I'm about to share with you today.
I'm going to lead you through 7 salon marketing strategies that you can implement already this week in order to boost your visibility online.
In fact, these are some of the marketing strategies and tips we teach and help salon owners implement here at The Salon Business. Strategies that have proven themselves over and over again.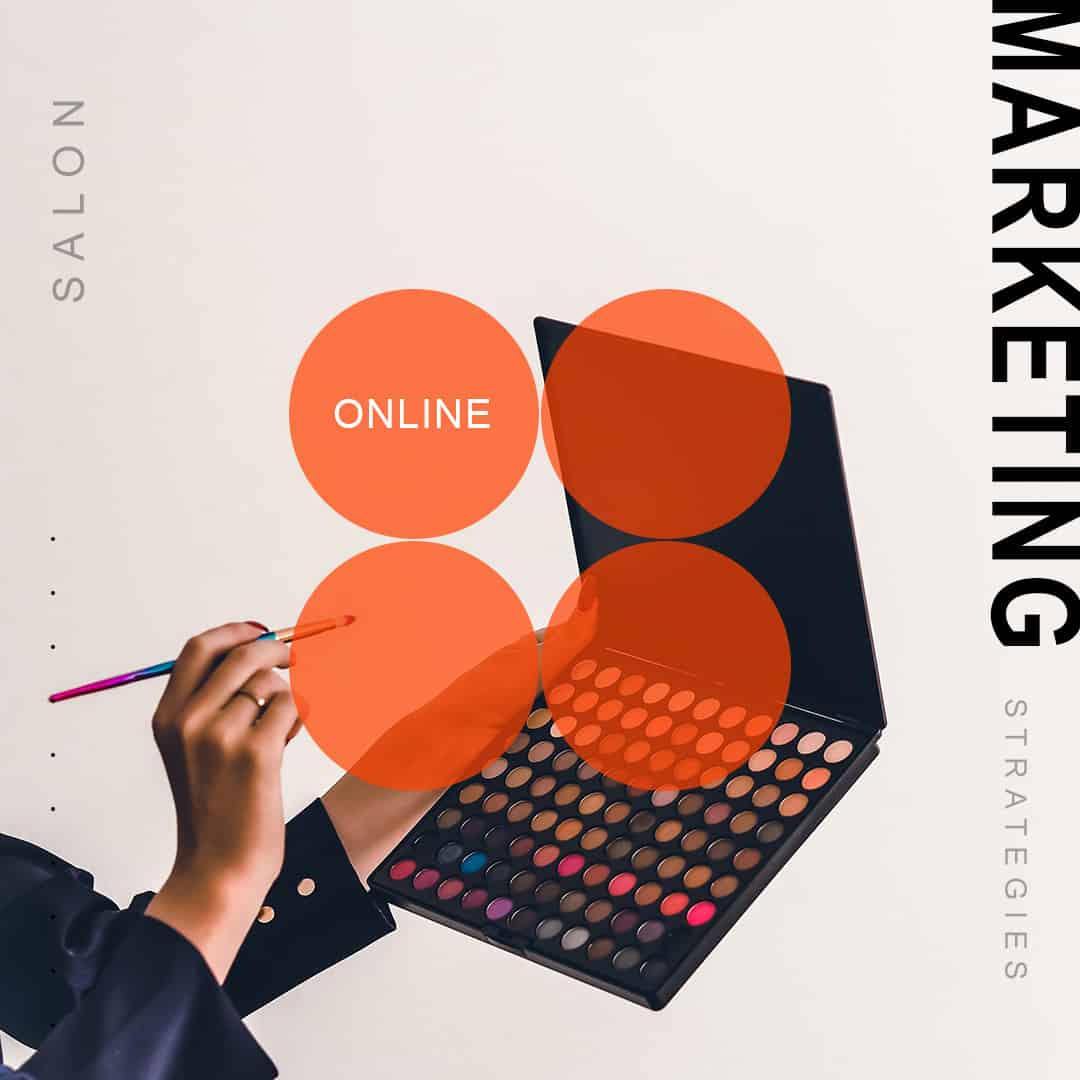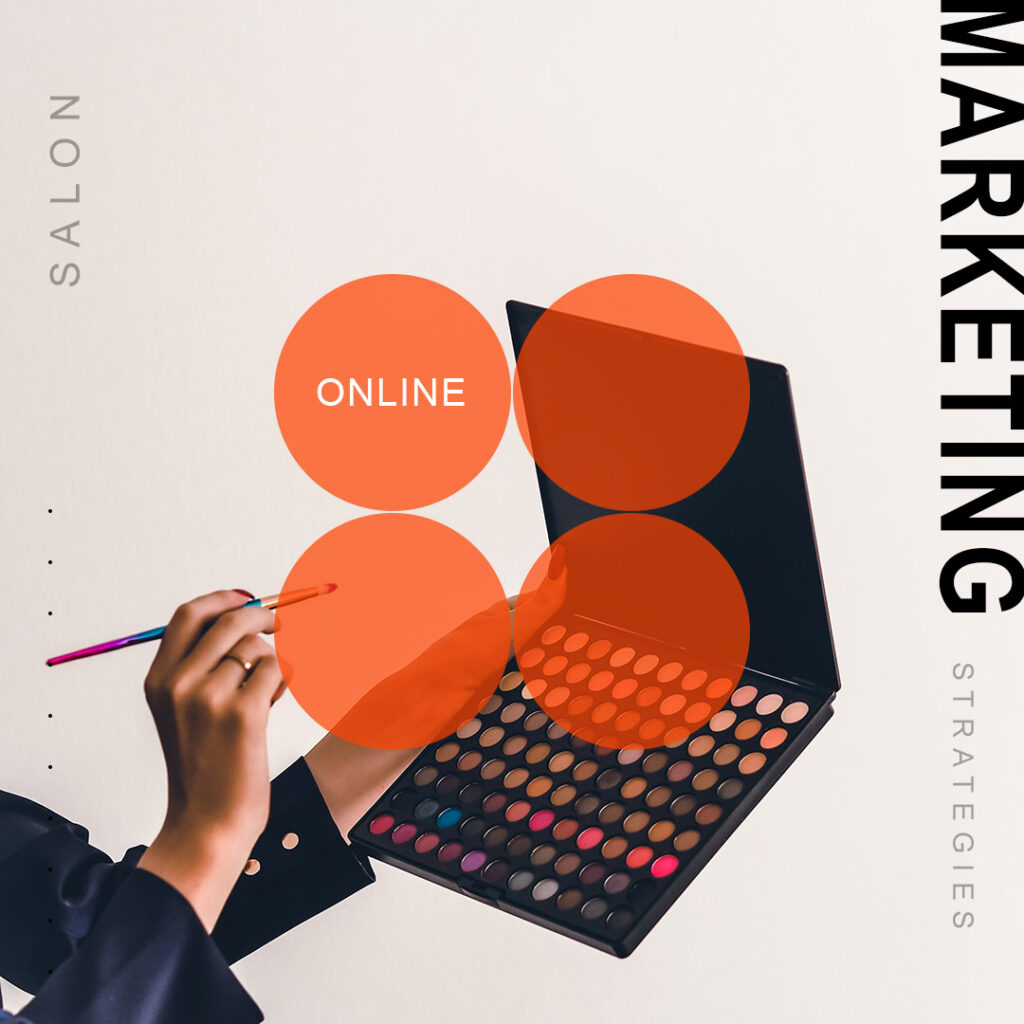 Delivering the best salon services is not enough.
If people who are looking for the services your salon provides cannot find you, what difference does it make?
And not only is it important that people find you, but they also need to understand that what you provide isn't a commodity but a service worth paying extra for.
So your online presence needs to communicate how you are different, make you easy to find, and offer a smooth process for people to book you.
But you will not be able to do it without the right technology. The platform I recommend to business owners who wants to improve their presence online is Mangomint.
It's one of the most modern and well-designed salon software systems on the market today. And it can play an important part in building your presence online.
But let's dive into salon marketing strategy #1.
1) Get Your Salon Registered With Google
What do people in your area see when they type "salon near me" on Google?
This is one of the most essential questions you can ask yourself.
If you don't show up for potential new clients when people search for your type of salon in your region, you're placing unnecessary limits on your business.
Before you attempt any other salon marketing, make sure you have the foundations in place so that when people search for you, they can find you.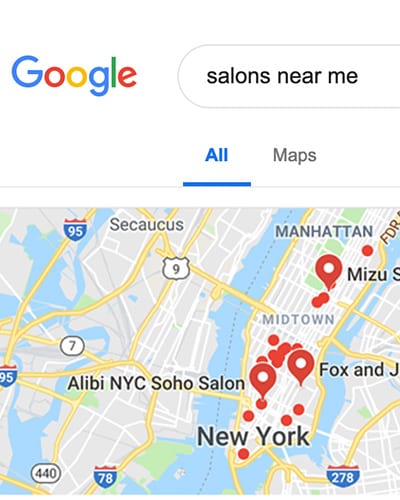 Setting up a Google My Business profile is free and you can register here.
Google also gives you the option to integrate with your appointment platform so that people can book you without even having to leave the search results page.
Getting set up with Google My Business doesn't take long. But as soon as you've done it, new people will keep finding and booking with you.
For more details on ranking higher in the search results, you can read my guide on SEO for salons.
2) Use Smart Salon Software for Online Booking
Did you know that over 35% of consumers prefer to book their treatments online? In fact, if you ask people under the age of 35, 25% say they exclusively use the internet to schedule appointments.
On the other hand, many salons devote significant time every week to manually scheduling appointments.
You need a good salon software package that can handle your online bookings and simplify the operations of your business.
The use of online booking is one of the most critical factors in accelerating the growth of your business.
Your salon software should play a central role in your business. And online scheduling must be integrated into all the places where you are visible online.
3) Optimize Your Salon Website
Your salon's website is typically the first impression you make with potential customers. And, as a beauty business owner, I'm sure you understand how crucial a first impression is.
You want people to feel confident that you will be able to take care of them. And having an up-to-date and modern website is what will help you with this.
However, a well-designed website is more than simply a first impression. It's a tool to find new clients, manage your appointments, upsell your services, and grow your business.
You can either find a web designer to help you create your website or build it yourself using one of the many website builders available today for people without a technical background.
Make sure also your appointment scheduling tool can integrate with your website.
4) Integrate with Apple Maps
Apple Maps is also a popular app for people to find a salon or service business in their area. Google (which we covered earlier) is #1 but Apple maps would be the next place to ensure you are visible.
Of course, it would be great if people who found your salon on Apple Maps could also easily find a button to quickly schedule an appointment with you.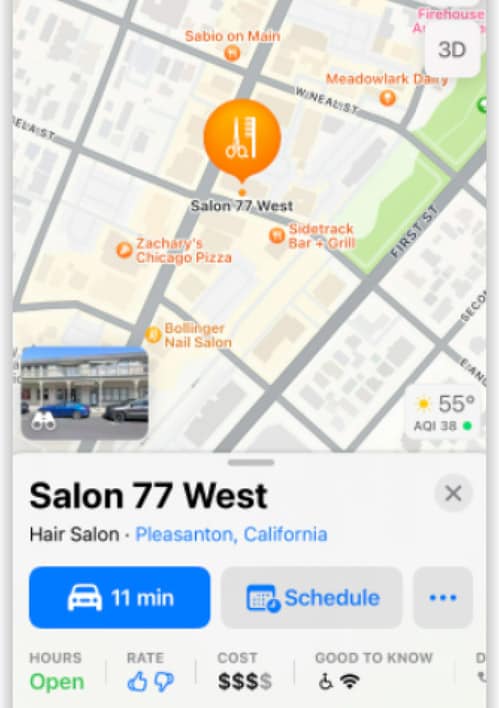 5) Get Your Salon Setup for Success on Social Media
I'm sure you're not surprised to see social media among the salon marketing tactics on this list.
However, building a strong presence on social media requires significant work.
This is why I prefer to see social media more as a "branding" platform than a place where you reach new clients. Clients will most likely hear about your business somewhere else and then go to your Instagram or Facebook to learn more about the type of work you do.
So don't be too hard on yourself here. Unless you love posting on social media, post what feels right and that is in line with your brand. Knowing that it's more a showcase of your work rather than trying to out beat an algorithm that is packed with hair and beauty content that you are competing with.
What is important though is that when people find you on social media that they have a simple process for booking you.
Here is an additional tip from My, owner of Peach Stockholm, on what she is doing to get seen online by more potential new clients.
I think one thing that we do is that we create a lot of content. All of my stylists create content with "before and after pictures" or short videos. I involve all of my staff because I have 13 or 14 people creating content instead of just me. I also use the content both on Instagram and on my webpage. So I get the most out of it.
Below you can see the rest of the interview from the video: How to Get Found Online by Potential Salon Clients.
6) Use Facebook Ads to Get New Clients
Do you have a Facebook page or Instagram account for your salon?
Then you've most likely experimented with some form of Facebook advertising. Many salon owners, for example, boost their Facebook postings in an attempt to get more exposure. However, this is not the same as using the Facebook Ads Manager to run your ads.
It allows you to create more targeted and powerful campaigns (see my Facebook Ads guide for details).
But when you run an ad on Facebook you need to remember that you are interrupting a person who (most likely) is on Facebook for another reason than to book a salon.
This is why you'll need to have some type of offer in place in order for people to drop what they were doing and book you.
A smart way of doing this is to set up some type of special offer package that you are linking people directly to. This way you are really giving them a strong reason to care about you, act and book now.
7) Make Your Salon Team the Best Promotors of Your Salon
Your staff should be your most effective salespeople.
And I'm not just referring to their behavior inside the salon but also online. Salons that stand out online involve their team in content creation and communication online.
So be it Instagram or blog on your website, get your team involved in the content creation. And as your team's presence grows, you need to ensure you have information about who they are on your website and also make it easy for people to book the person they feel connected with.
Conclusion
Online salon marketing can feel overwhelming at first. But it's impossible for a business to ignore it and still grow in 2023.
I hope that the salon marketing strategies listed here have brought some more clarity to this topic. And provided you with some tips and ideas to help you move forward.
Now, let's get to work 🙂
Pick at least one of the salon marketing strategies I covered today and go make a difference in your business.