Disclosure: This post may contain affiliate links, meaning we get a small commission if you decide to make a purchase through our links, at no cost to you. TheSalonBusiness.com is a subsidiary of Mangomint.
Learn more...
​​​​​​​If you are a salon owner, you know that marketing is essential to creating a flow of new clients.
But where do you start?
There are many ways to market your salon, but one of the most effective is to ensure your business is listed and visible in the right places online.
So in today's article, I'm going to lead you through the best marketplaces and directories your business should be listed on.
Keep reading to learn more!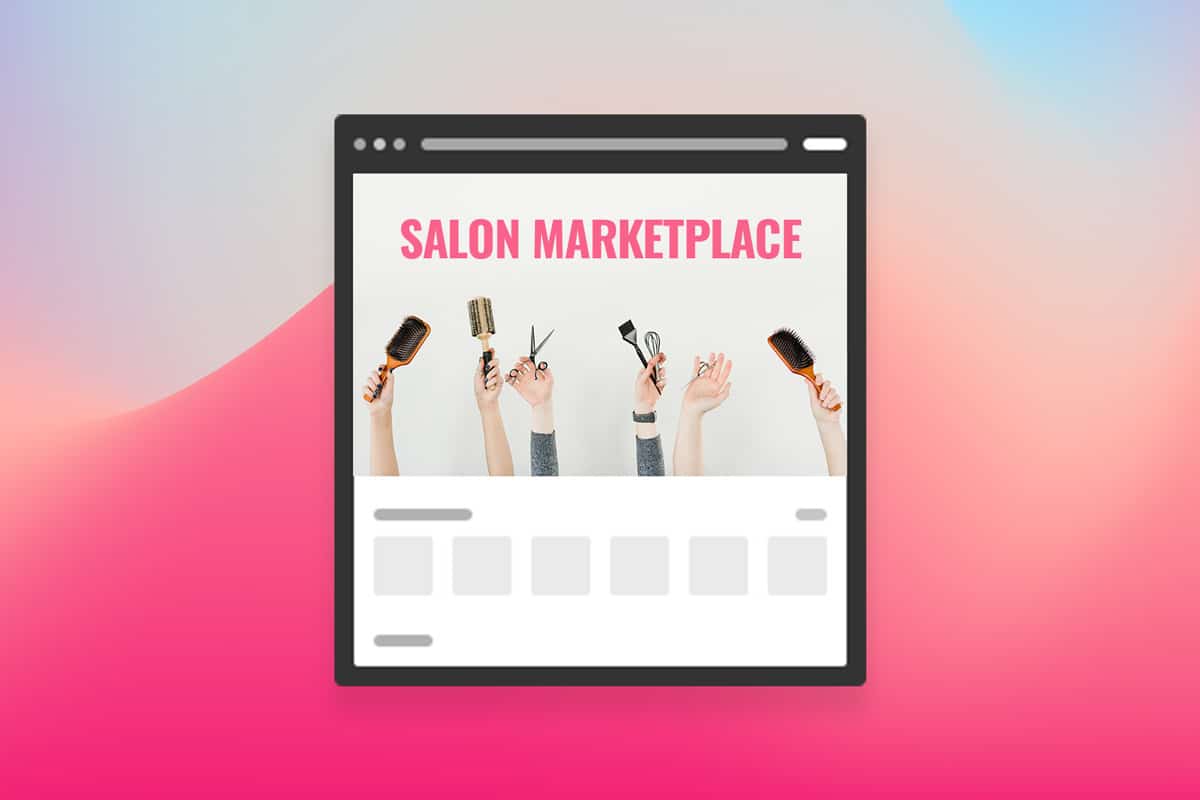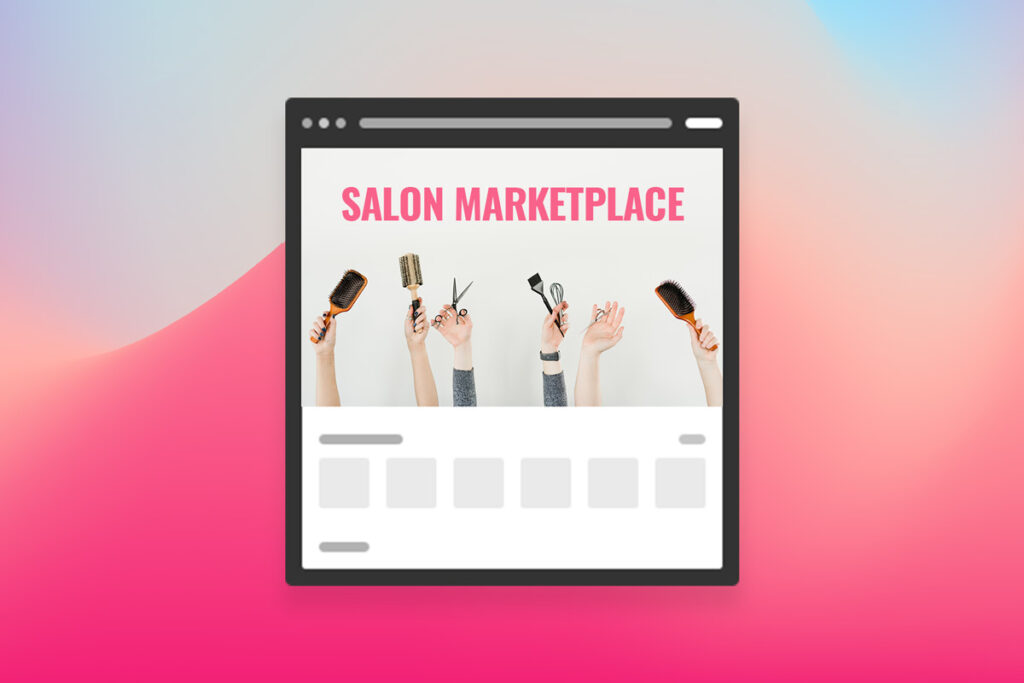 What is a Salon Marketplace?
A salon marketplace is an online directory or listing where clients can browse salons in their area – a popular example of this is Vagaro.com.
For salon owners, a salon marketplace offers an easy way to list their business and attract new clients. This allows potential clients to book appointments, view salon portfolios, and read reviews all in one place.
Many salon marketplaces also offer salon software that is compatible with the marketplace and helps to simplify appointment scheduling and other daily activities.
The Benefits of Using Salon Marketplaces
Get found by more clients looking for salon services in your area.
Access to a broader audience of potential clients, including business travelers and tourists visiting your city.
The best salon marketplaces often include a software and POS system that gives you an integrated full-service solution
The opportunity to connect with other salon professionals.
Show up higher in search engine results pages since Google will see that your business is being talked about online.
How to Choose the Right Marketplace Platform
Many salon marketplaces also offer software that helps you run your business's operations. Thus, an important factor when choosing your main marketplace is the software support your business gets with the tool.
Salon software can help owners keep track of appointments, client information, and inventory levels.
It can also automate many tasks associated with running a salon, such as scheduling appointments and processing payments.
The Top 5 Salon Marketplaces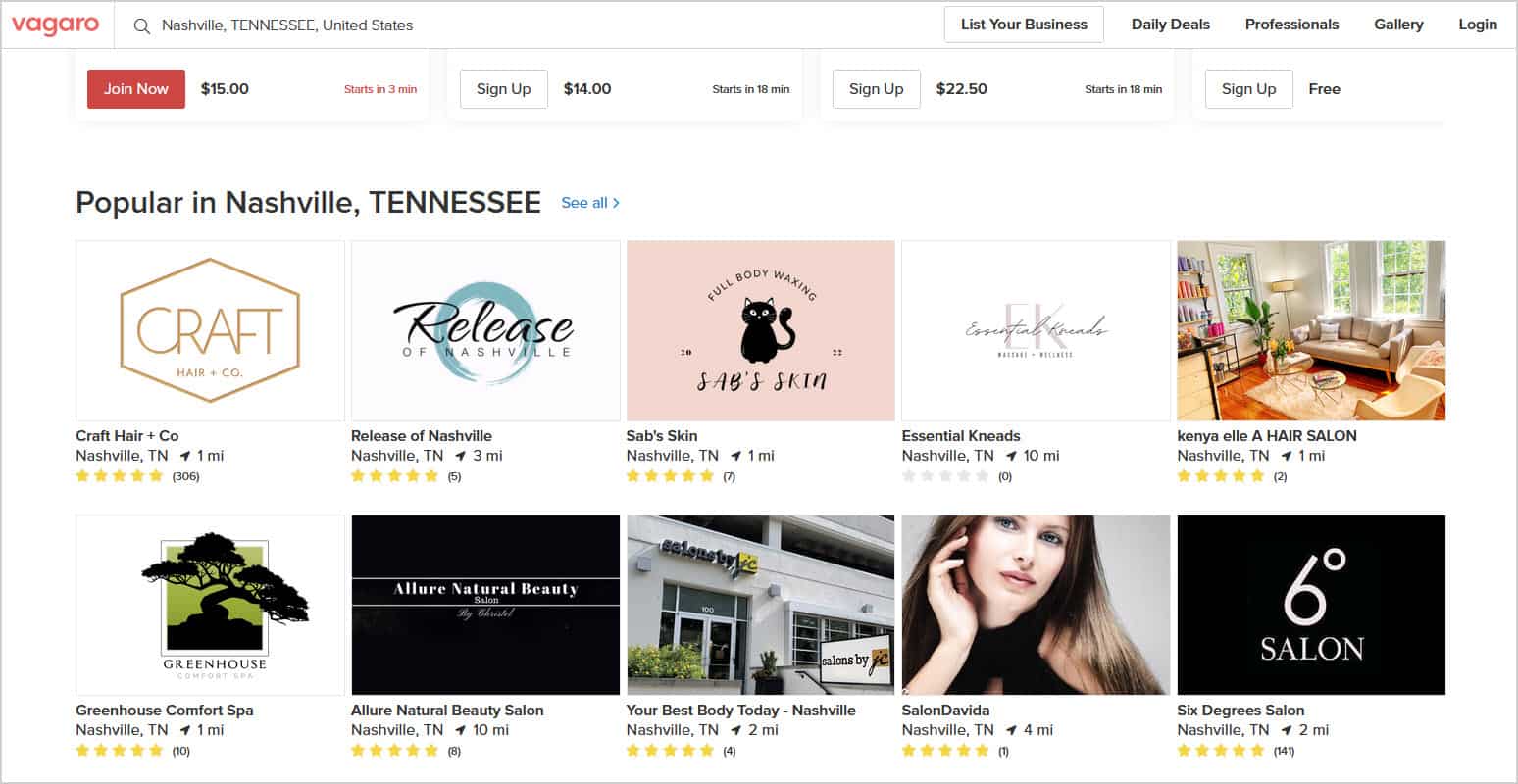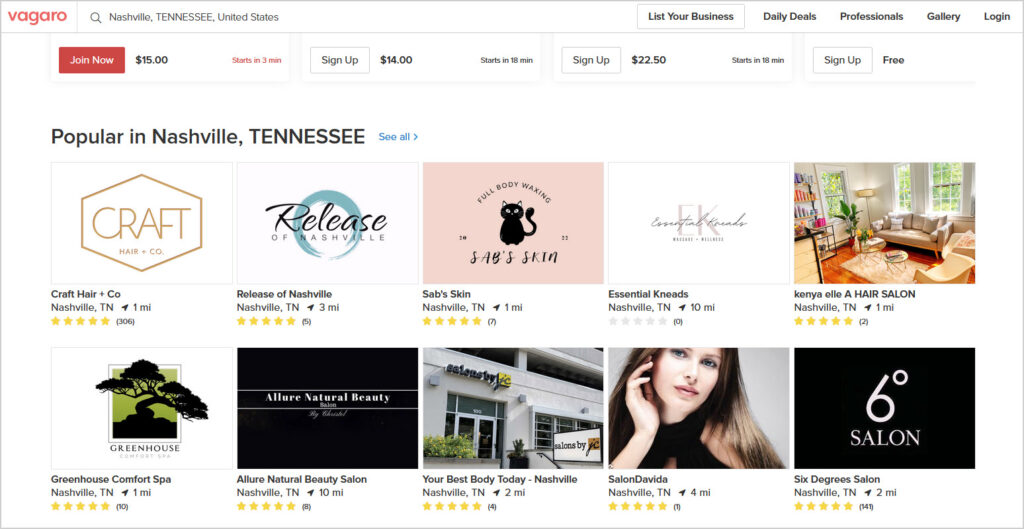 1. Vagaro
With over 10 million users, the Vagaro Marketplace is one of the largest online directories for beauty businesses. And best of all, it's free to list your business and integrates with Vagaro's full-service salon software system.
Promote specials and discounts with the Daily Deals feature, and you could see a dramatic increase in bookings. Don't miss out on this excellent opportunity to reach a larger audience and grow your business.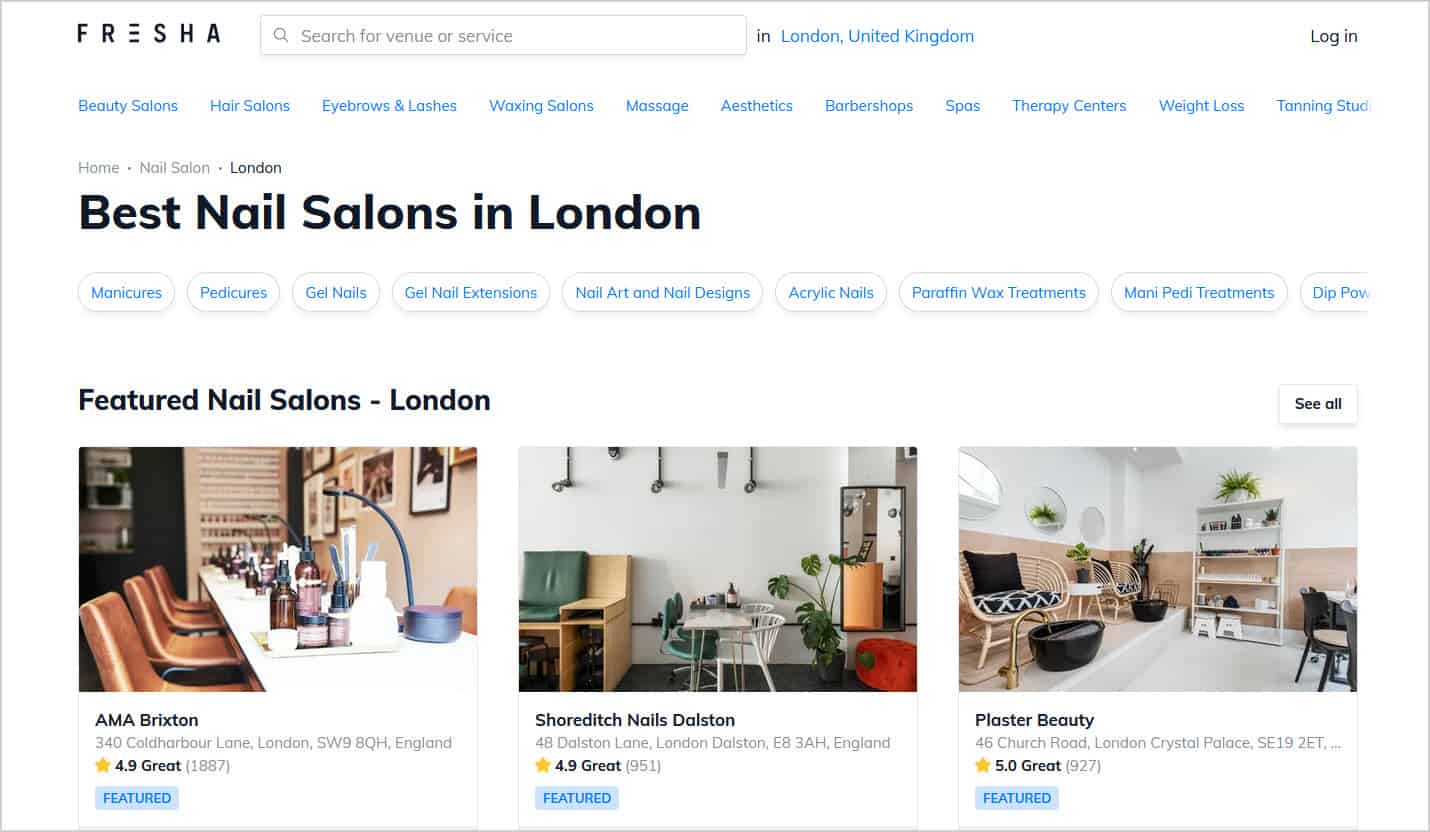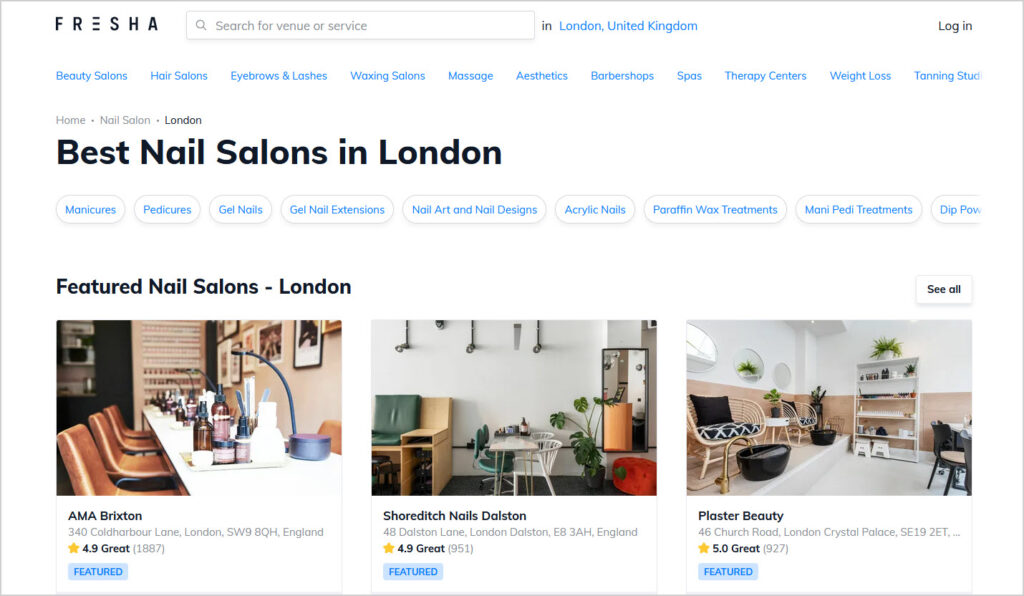 2. Fresha
The Fresha salon software system integrates with the Fresha marketplace, which is a good approach to getting new consumers. More than 40,000 customers make more than 1 million monthly bookings using the platform.
When you market your salon or spa on the platform and get a new client, they'll charge you a % of the appointment. So although there is a cost here, you only pay when the platform generates business for you.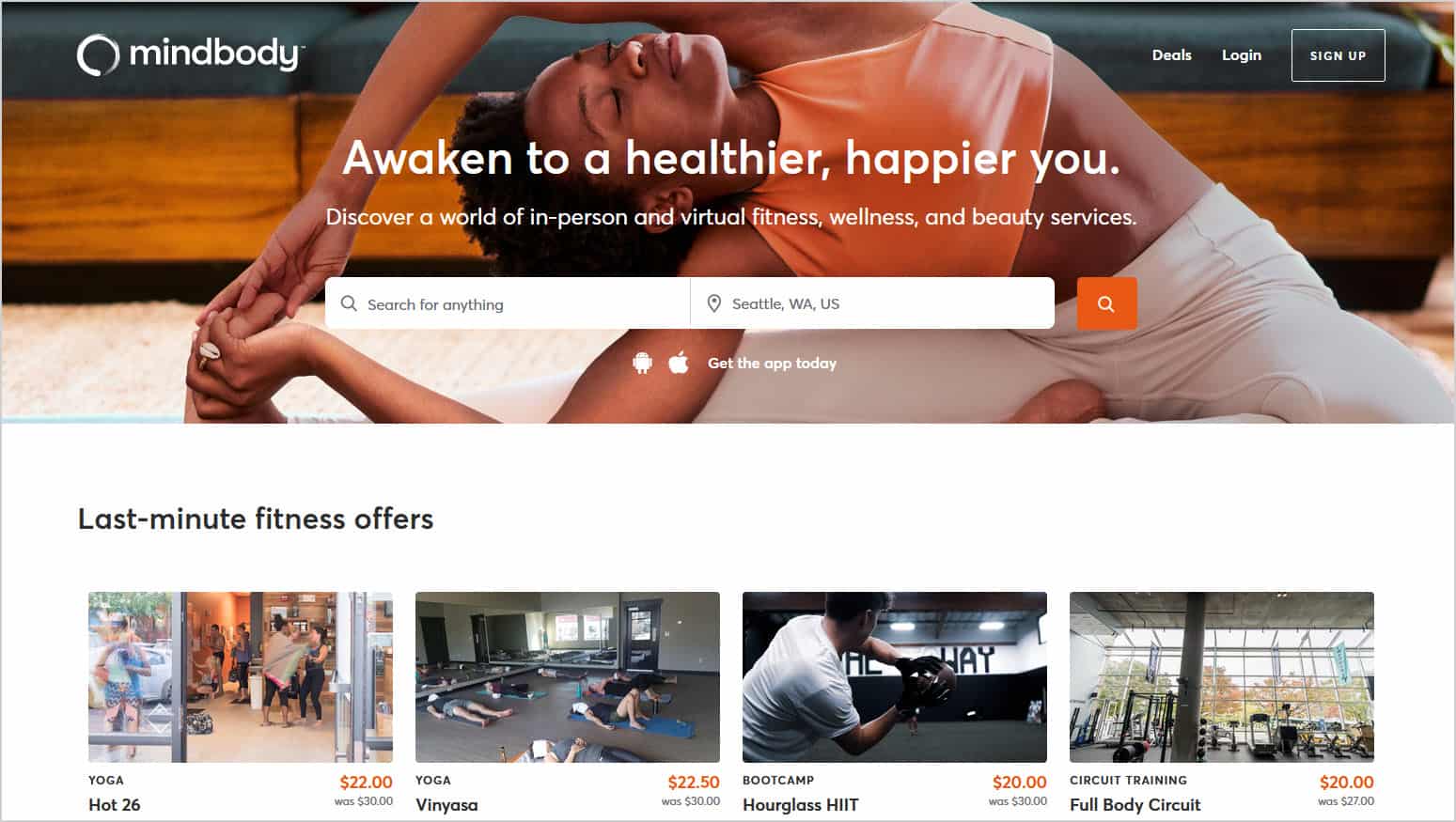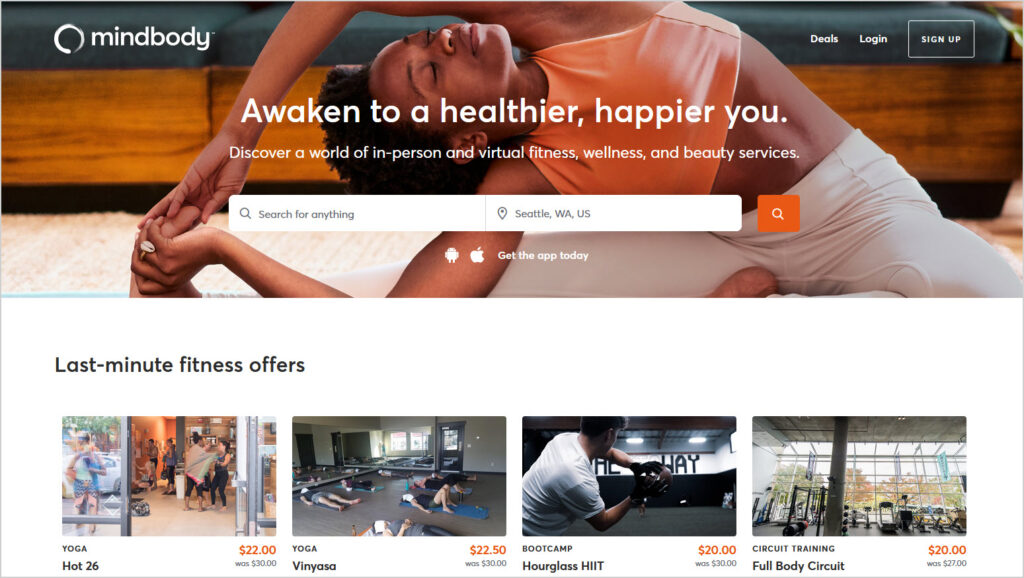 3. Mindbody
Mindbody is a marketplace and salon software system connecting the world of fitness, wellness, and beauty. The Mindbody marketplace has 1.3 million monthly active users.
It also integrates with Mindbody One, an online community of Mindbody and Booker business owners and managers.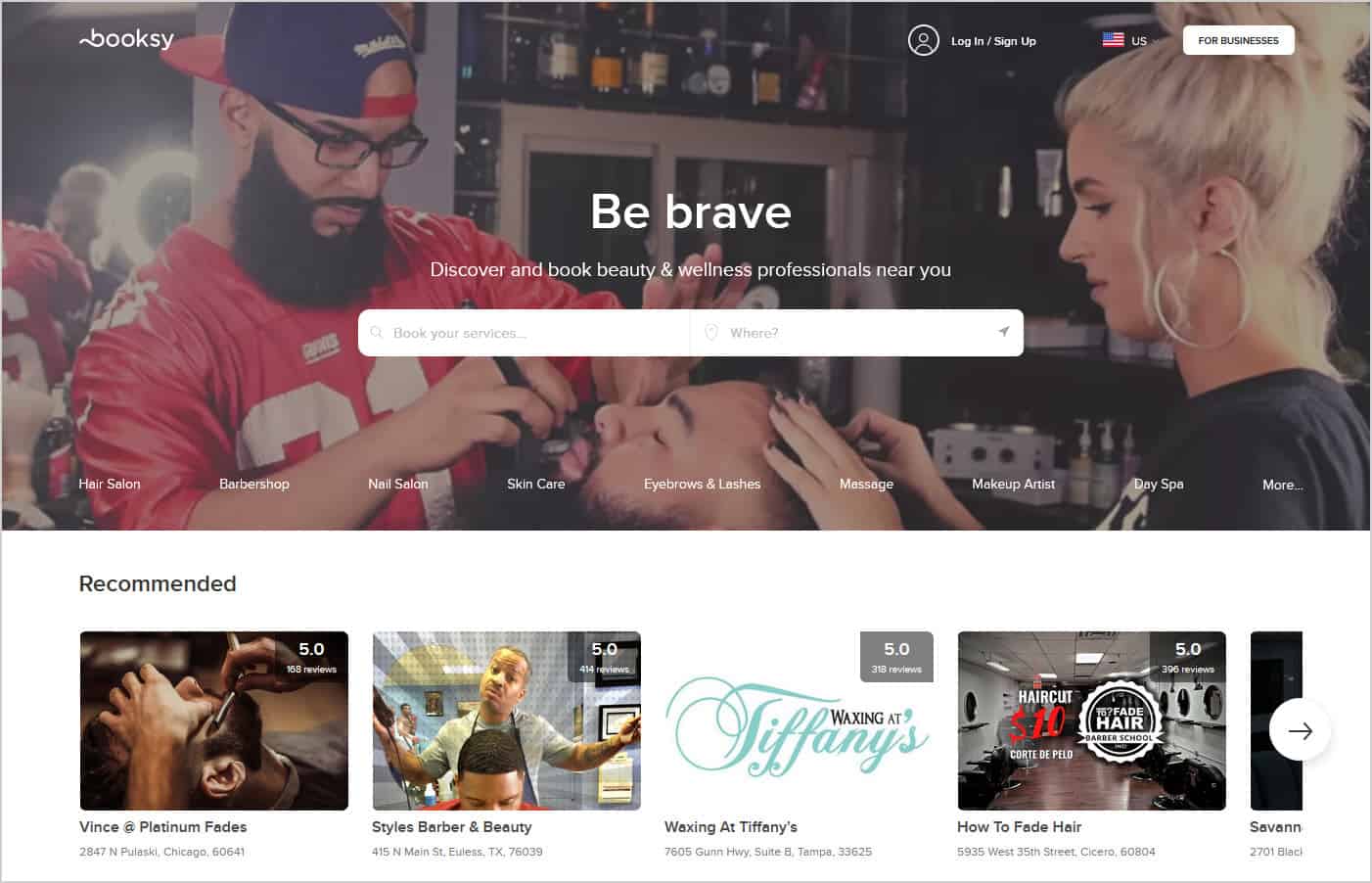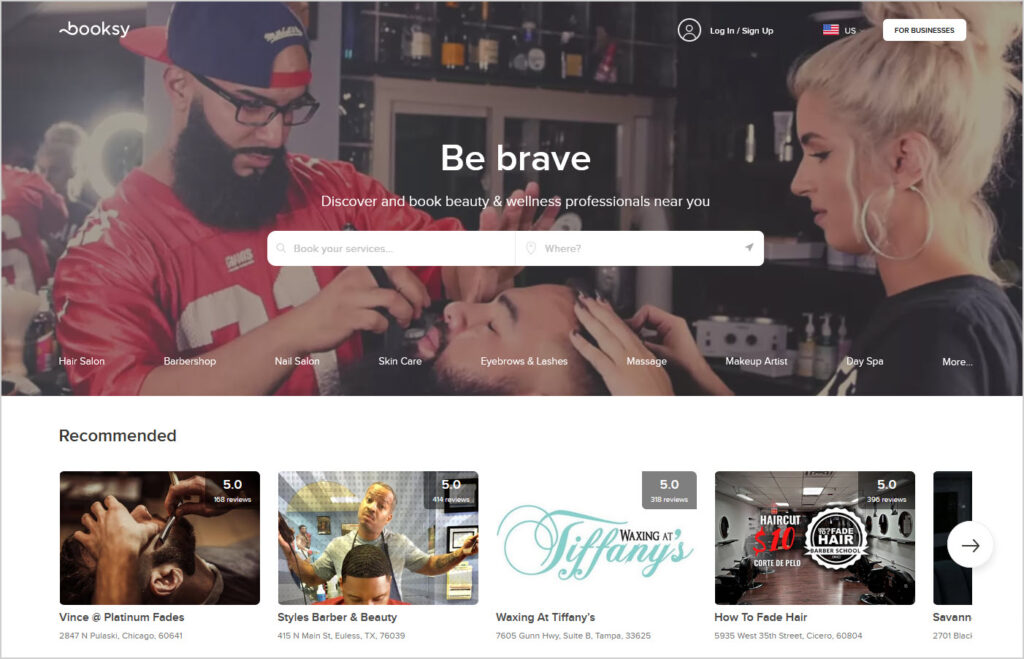 4. Booksy
Booksy is a leading supplier of beauty and wellness software and a marketplace that offers advanced solutions to help beauty professionals manage their businesses. Booksy connects over 200,000 health and beauty professionals to over 15 million clients around the globe.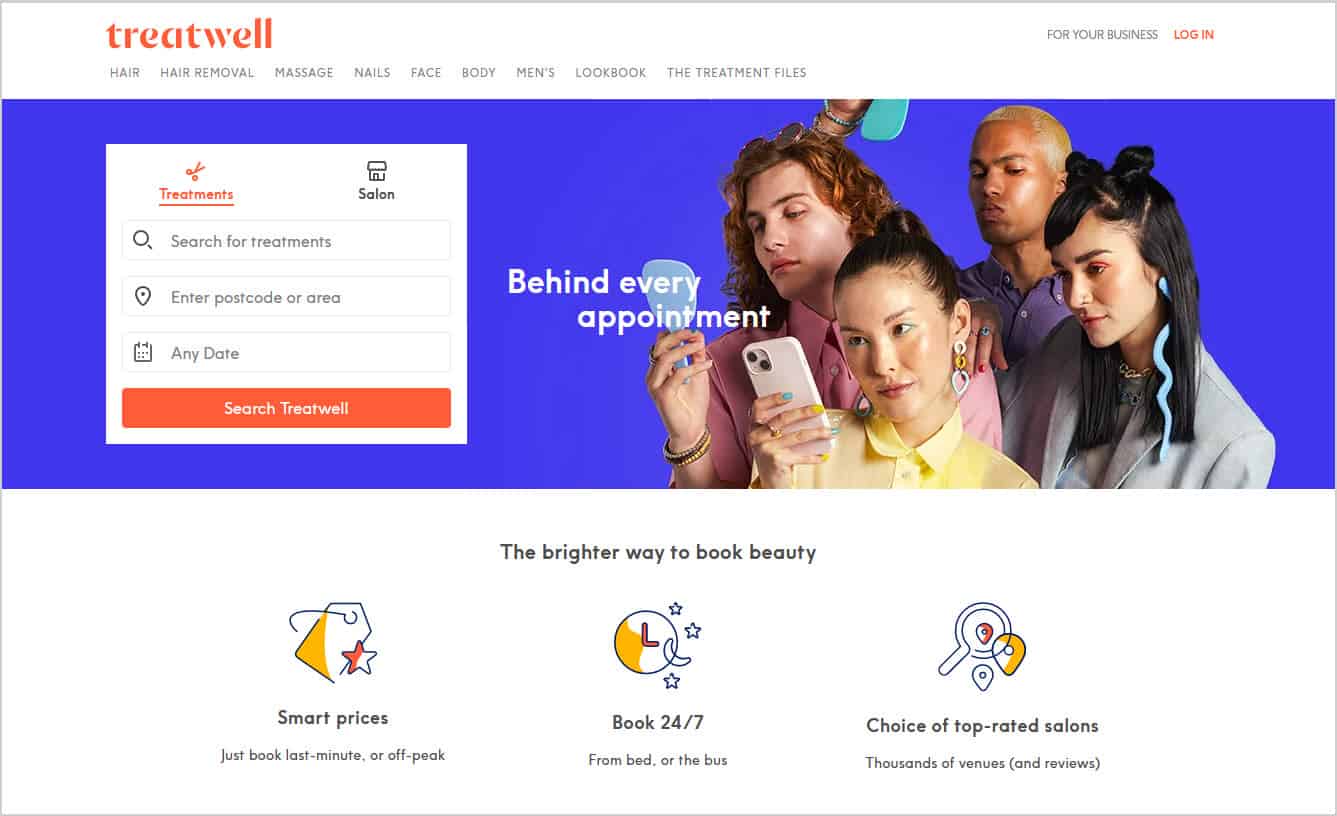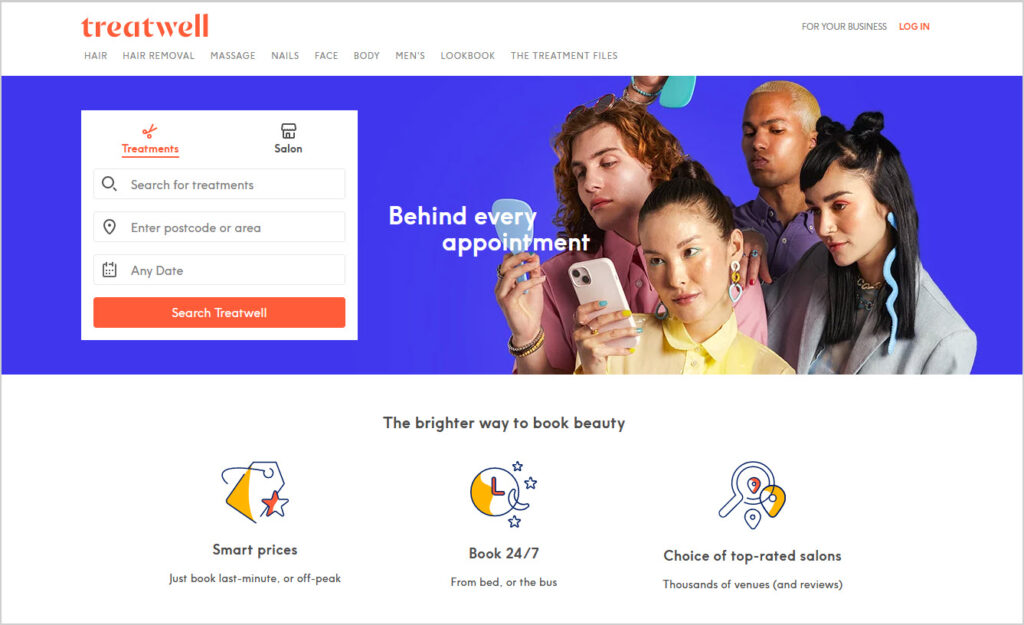 5. Treatwell
If you manage a hair or beauty salon in Europe, you must be on Treatwell. It's the continent's largest booking website, and over 40,000 salon owners trust it.
That means more customers can find and book appointments with you at times that suit them. And because it's integrated with salon management software, it's easy to use and manage.
The 5 Major Global Online Business Directories
After choosing a salon marketplace, I want to highlight the five major business directories where every salon can get listed for free.
Google Business Profile is one of the essential tools for getting your salon found online. It's the quickest method to get more prospective new customers (and it's free).
Facebook is the fourth most popular search engine, after Google, YouTube, and Amazon. For a salon business, this makes it one of the most important sites to be found on.
Yelp is the most popular website for local businesses. It's also a source of information for many other sites (including Apple Maps) that use it to show more about your company, so your salon should be included here.
Apple Maps. Many of your existing and new clients will be using the built-in Apple Maps on their iPhones to search for businesses in your region when looking for a salon.
Bing is Microsoft's equivalent to Google's search engine. It's the world's fifth-largest. I encourage you to create an account to improve your visibility and credibility.
A quick tip; it's essential to be consistent with the information you enter on each platform – use the same salon name, address, and hours of operation across all platforms to avoid confusion.
If you want more details on how to sign up for these services, read my post on How to Get Your Salon Top of Google.
Local Business Directories in Your Area
I also recommend looking for local websites listing your type of salon.
Search for your business type and city on Google to see if anything appears that will allow you to have your salon listed.
For example, if you're in NYC, you'll find apps and directories like Skoop, which (as of today) only support salons and Spas in NYC. There will most likely be something similar available in the city you're located.
To find relevant sites in your area, search for "hair salons Boston" (or whatever your city is) on Google and the first and second pages of the search engine to see if there's a simple way to register.
It's worth noting that some of these sites demand a fee to be included. In this case, you must decide whether or not you believe a listing on the site will benefit you.
Please keep in mind that if you start registering your company in various locations, it may be challenging to keep up with it. As a result, you might want to consider spending money on a professional service to assist you with this (like BrightLocal).
Recap – Why Use a Salon Marketplace
Increased visibility for your salon business.
Often comes with integrated salon software for even greater ease of use in handling online appointments and payments.
Access to a broader audience of potential clients, including business travelers and tourists.
The ability to connect with other salon professionals.
A platform to showcase your salon's unique services.
When registered on these platforms, you will also show up higher in google search results.
There are many listing websites where you can list your business. However, the bigger marketplaces are typically tied to specific software that you also run your business on. Thus, choosing the right marketplace and salon software combo will be the most important decision.
If you want a more detailed comparison of different salon software providers, you can read my salon software top list here.
For more ideas on how to grow your salon business, I recommend you go through the list of my favorite salon marketing ideas.