Disclosure: This post may contain affiliate links, meaning we get a small commission if you decide to make a purchase through our links, at no cost to you. TheSalonBusiness.com is a subsidiary of Mangomint.
Learn more...
Are you looking for salon logo ideas and tips for how to brand your salon? Maybe you are a new hair salon and you're looking to create a new logo. Maybe you're a salon that's been around a while and is looking to update and refresh your existing logo.
If either of these sounds like you, then you've landed in the right place!
Your salon's logo is central to your overall brand as a company, so it's important to spend time and choose something that represents you. You can always update it, but it's best to get your logo the way you want it in the beginning as this is one of the first things that people see when looking at your salon.
In this article, we are going to cover all your questions about hair salon logos and designs. I will give you 7 tips to help you avoid the common mistakes when making a salon logo, how to create your own logo and give you a list of 33 salon logo ideas.
Are you ready? Let's get started!
7 Hair & Beauty Salon Logo Design Tips
Watch my video below to learn what you need to know when creating your salon's logo.
1. Keep your logo simple
One of the biggest mistakes that I see many salon owners make is over-complicating their logo.
It's easy to want to incorporate a lot of colors, shapes, and fonts. However, when you are creating a logo or design for a premium brand, you need to be able to tell your brand's story without making it too complex.
Less is more: a logo that is simple will have more impact.
2. Make your logo unique
Just because you are making a logo for your salon that is simple doesn't mean it can't be original.
Take the time to research other hair salons in your area and see what types of designs and logos they are using. Keep this in mind when designing your logo so you can go with something distinctive, making sure to stand out.
What is it that you want to portray to your clients? What makes your hair salon different? These are things to think about when incorporating uniqueness into your salon's logo.
3. Make your logo memorable
A good salon logo is one that is immediately recognizable.
For example, take many of the big brands you see today. Just by looking at their logo, you can recognize who they are without seeing their name.
A trick to figuring out if you've got a memorable logo is to change the text. Is your logo still synonymous with your name?
4. Is your salon logo adaptable?
When coming up with your salon logo think about where it's going to be used.
Will you be placing it outside of your business? Inside your salon on a wall so it's the first thing your clients see when they walk in?
Make sure your logo can be used both big and small. Also, you want to think of how your logo will look on social media.
Next, does it work in both color and without? Your logo may appear on brochures or papers where color is not always used, so you also want to make sure it looks good in black and white.
5. Make your logo balanced
The human eye is subconsciously drawn to balance and proportion in nature. The same can be found in good art. Naturally, a good logo should also be proportional and balanced.
Symmetry and spacing are important. If something is off, it will be reflected in the overall design.
The key to balance in your logo is making sure the individual elements come together as a whole.
6. Make your salon logo timeless, not trendy
It's easy to want to design a logo that is trendy, but in a few years what is in now will look dated and out of style.
You want to create a salon logo that is timeless.
When you design a logo that will look good both today and in the future, it gives a more premium perception than going with something trendy.
Another important reason that your salon logo should stand the test of time is that it will save money. It's costly to have to redo your logo. You have to reprint materials, update your media, and you run the risk of losing recognition for your salon when you're always changing your design.
7. Write a clear brief for your logo
When it's time to actually create your logo, take the time to sit down and ask yourself these questions:
First, who is your client? Who is the target group?
Next, what do you want to communicate? What is your brand's story?
And lastly, how do you want that to be communicated? What elements or designs do you already have that represent you?
With these 7 tips in mind, you are ready to get started creating your own logo!
33 Salon Logo Design Ideas
Here I have compiled 33 logo designs for hair and beauty salons that are great examples. These are meant to give you inspiration for your own salon logo, but remember: make it you!
1. Mood Beauty Salon Logo
This beauty salon logo created by Natali Vladimirova is an example of a design that is both simple and timeless. It has clean lines, is eye-catching, and the colors contrast well enough to be used in black and white.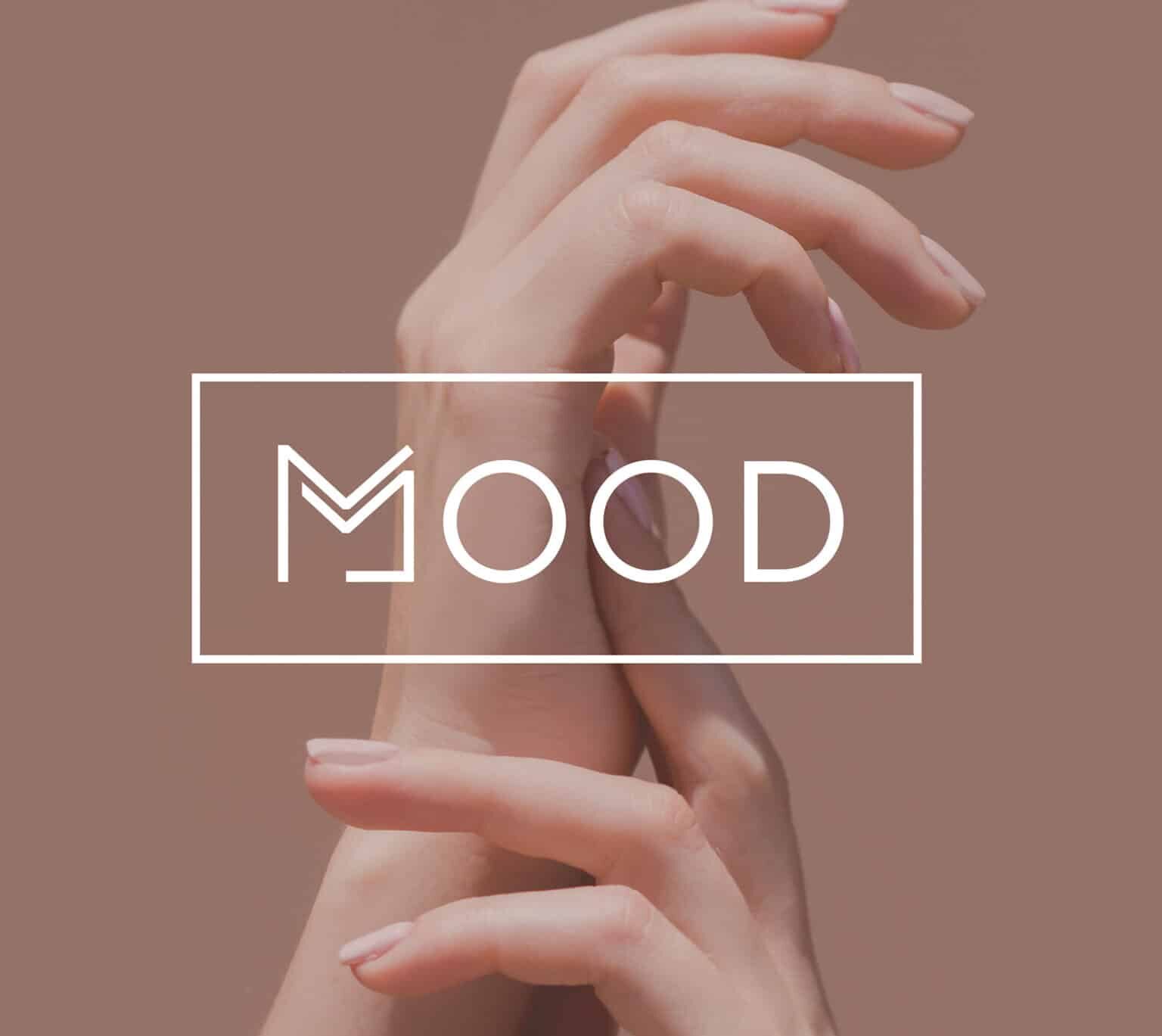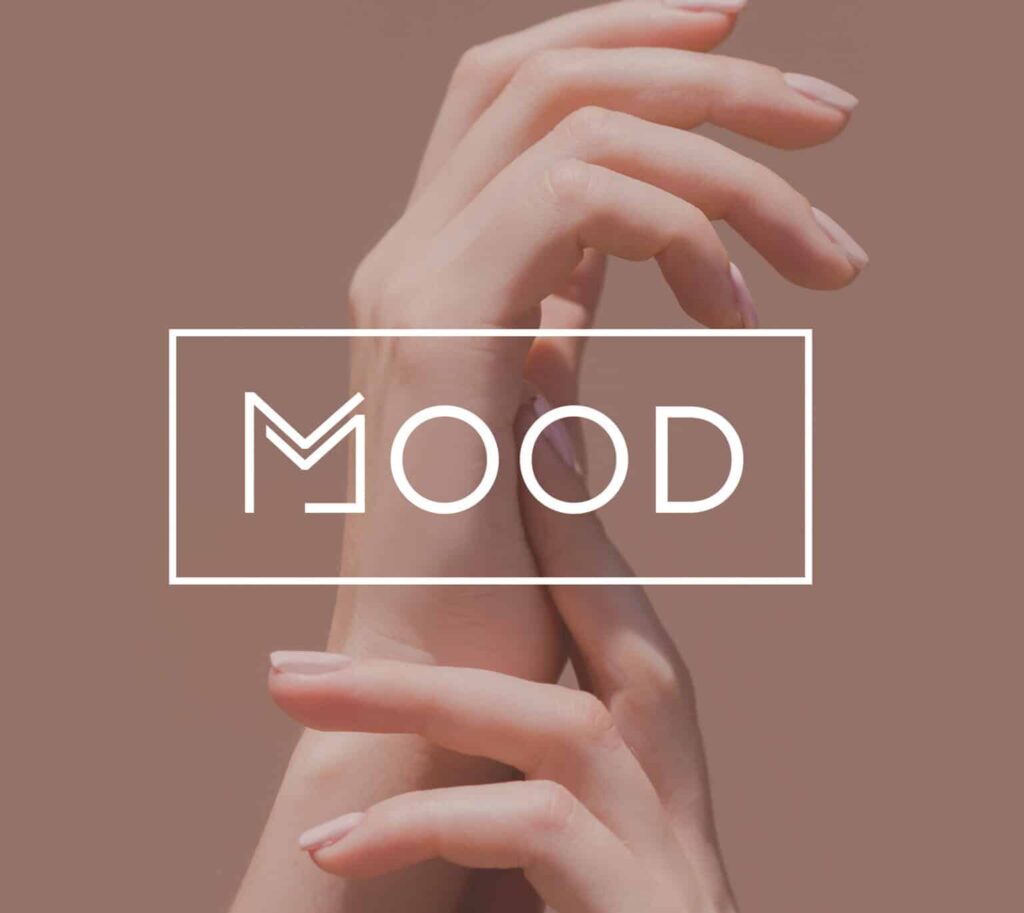 2. Adam Academy Beauty Salon Logo
Suhail Nassar designed a hair salon logo that's a simple, sleek, above all, unique design. The silhouette of a hairstyle is an artful touch.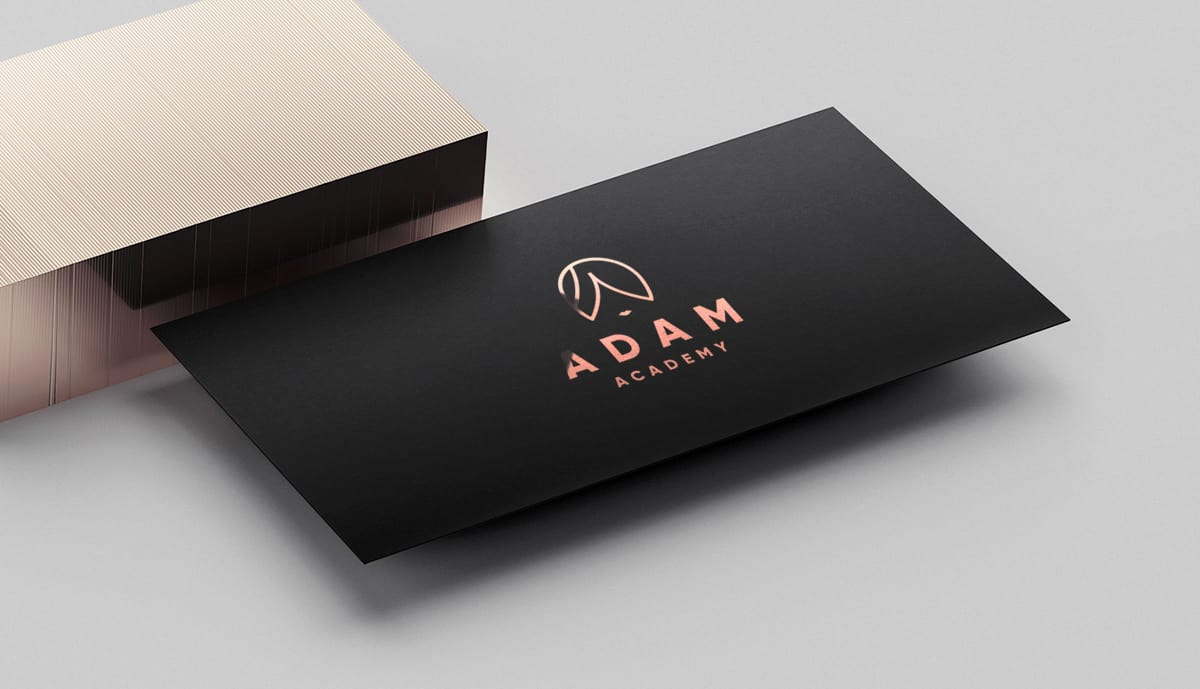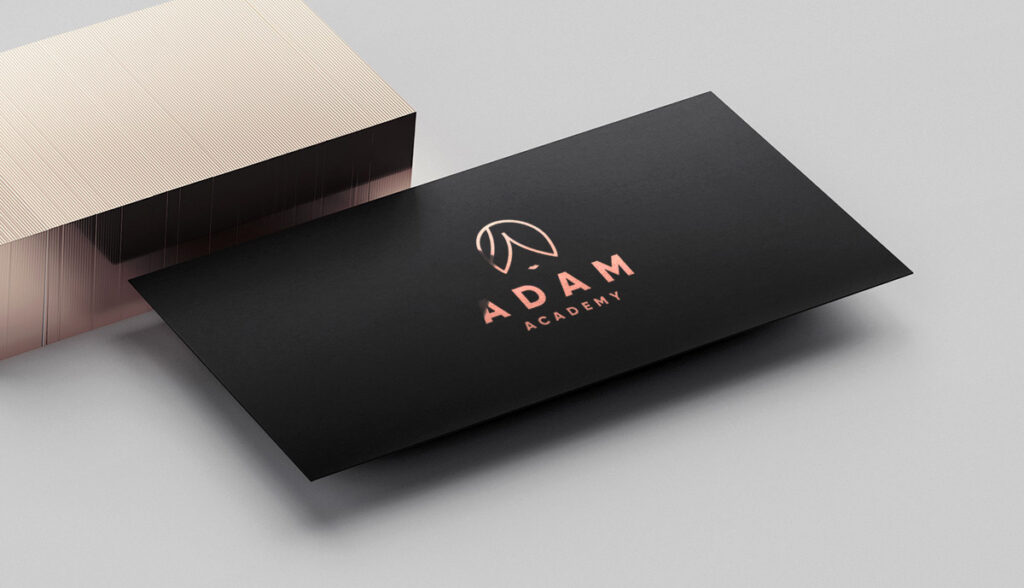 3. Ruben Unisex Salon Logo
This salon logo by Viktor Csete is a perfect example of symmetry and proportions coming together to create an eye-catching design.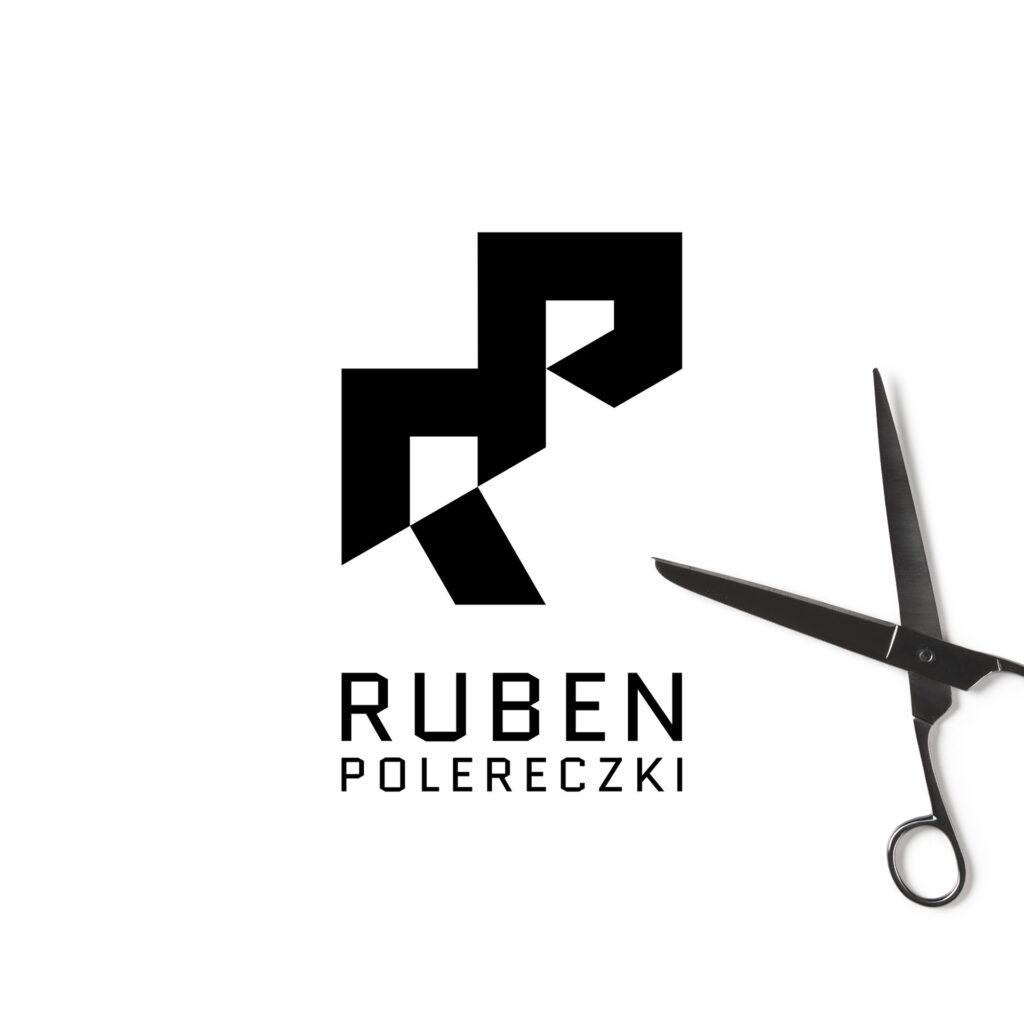 4. Fanaberia Haircut Logo
Artur Busz designed a truly unique hair salon logo that tells a story in an image with shades of black and white and simple images of hair.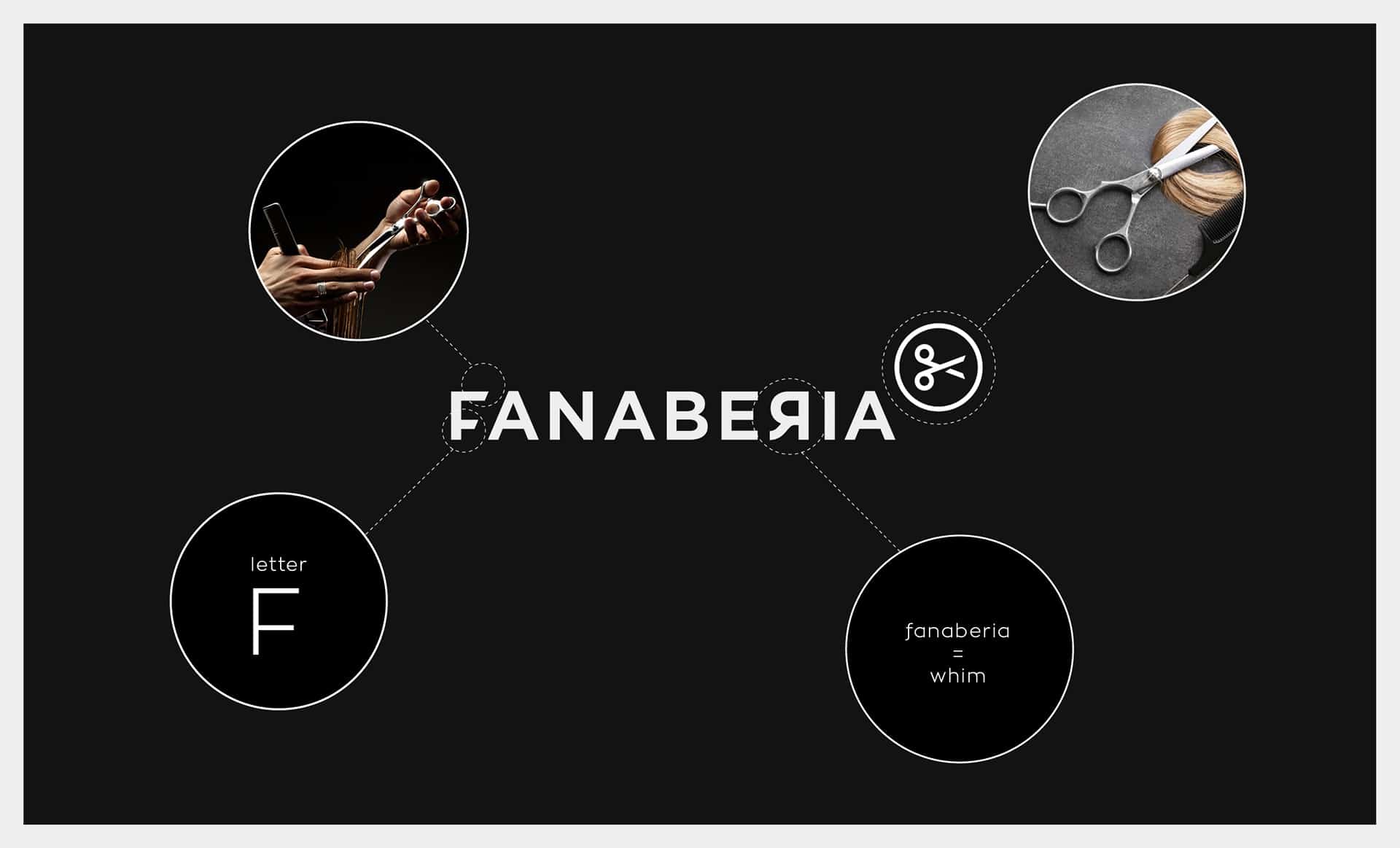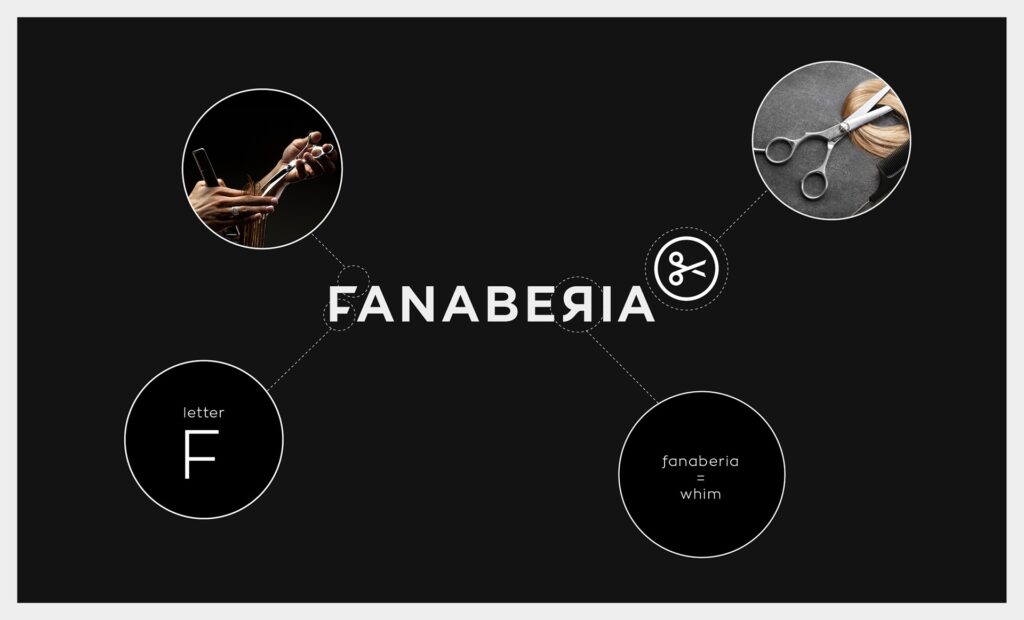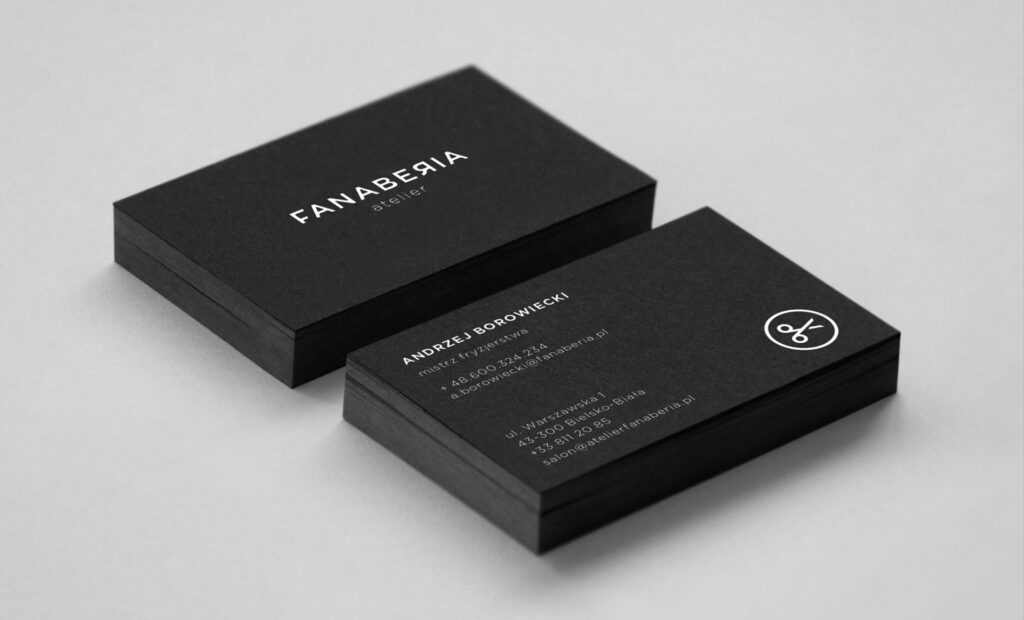 5. Jun Beauty Salon Logo
This design by Paul Blanchard draws inspiration from Japan and stands out with it's leaf design.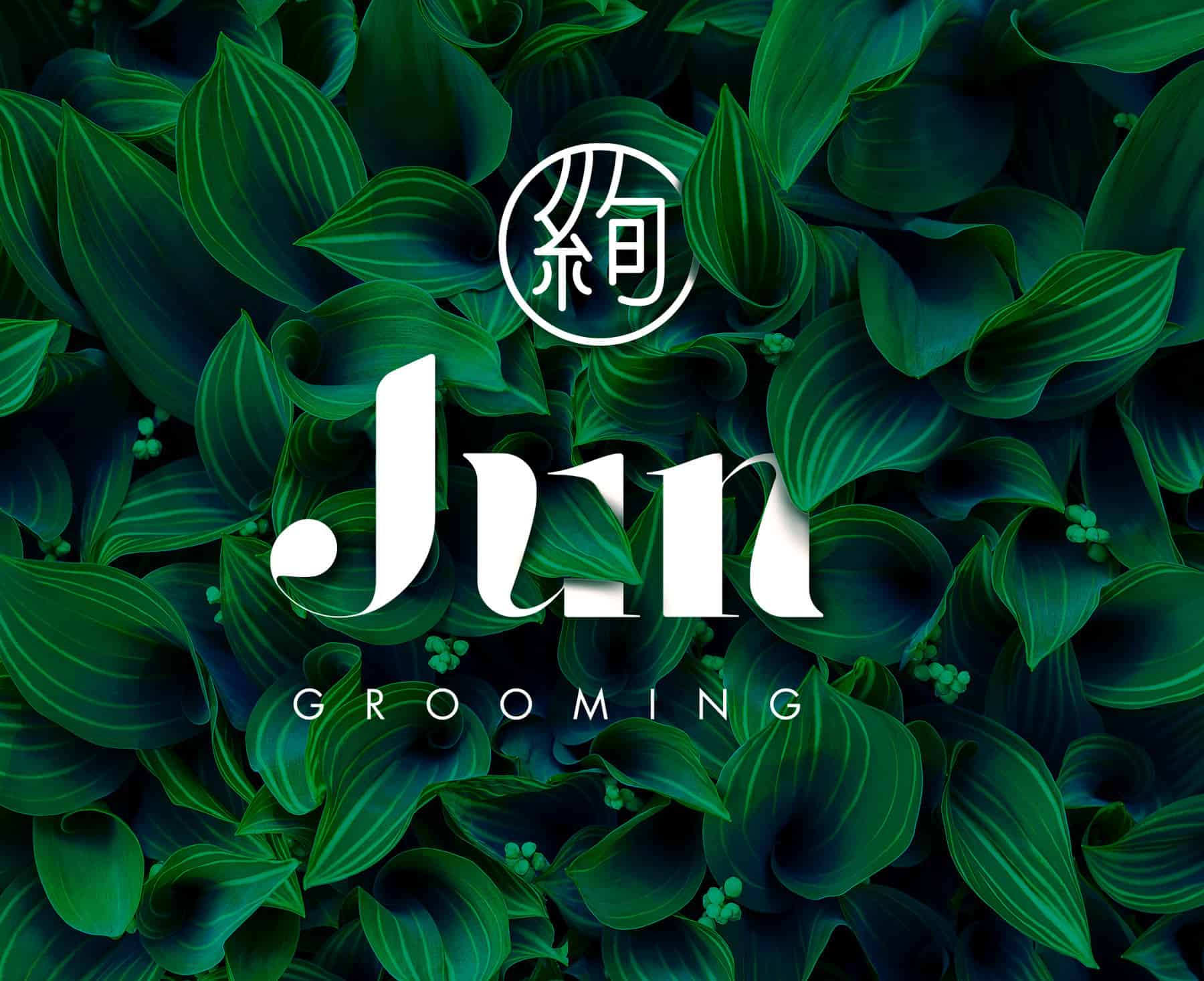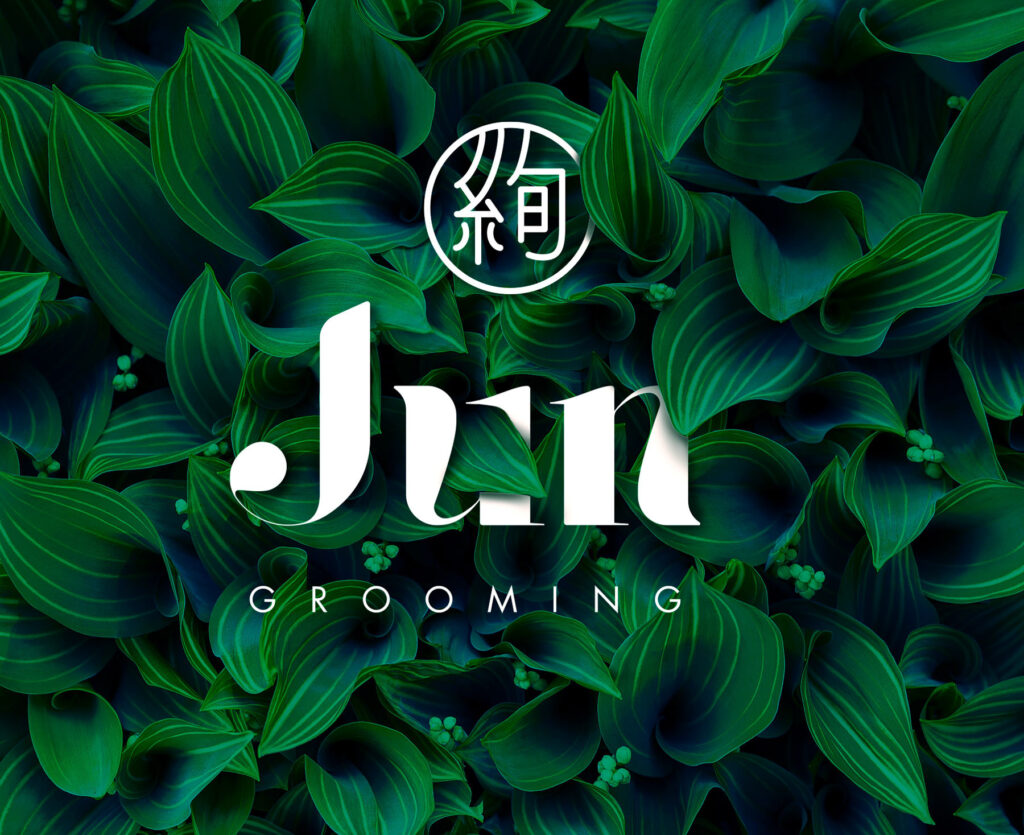 6. ModMop Modern Salon Logo
This hair salon logo designed by Alex Nereuta is the embodiment of timeless with its edgy graphics in black and white that play on Vidal Sassoon's iconic straight cuts.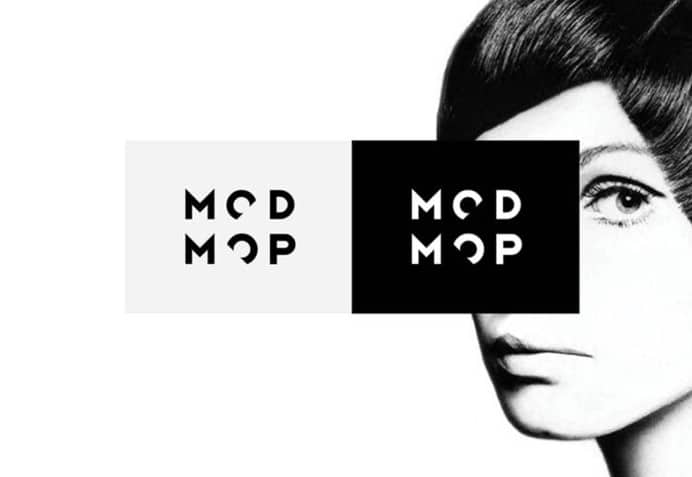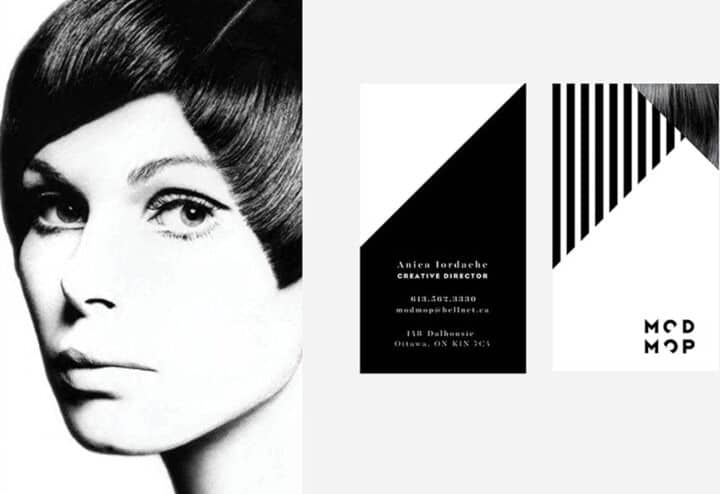 7. Grisa Unisex Salon Logo
Nebal Çolpan created a hair salon logo tells a story with images of a leaf that can be seen as waves of hair with a tasteful color scheme.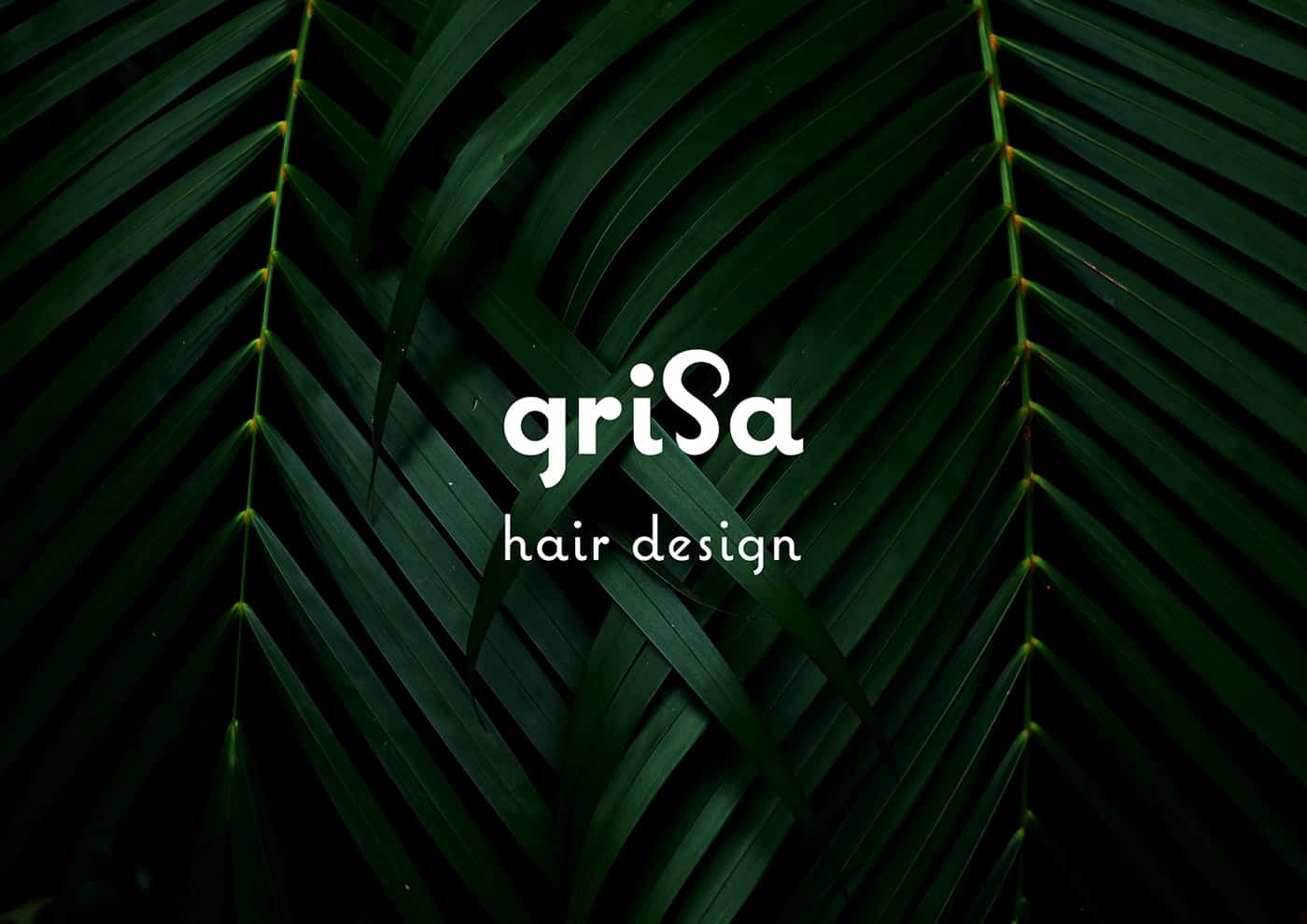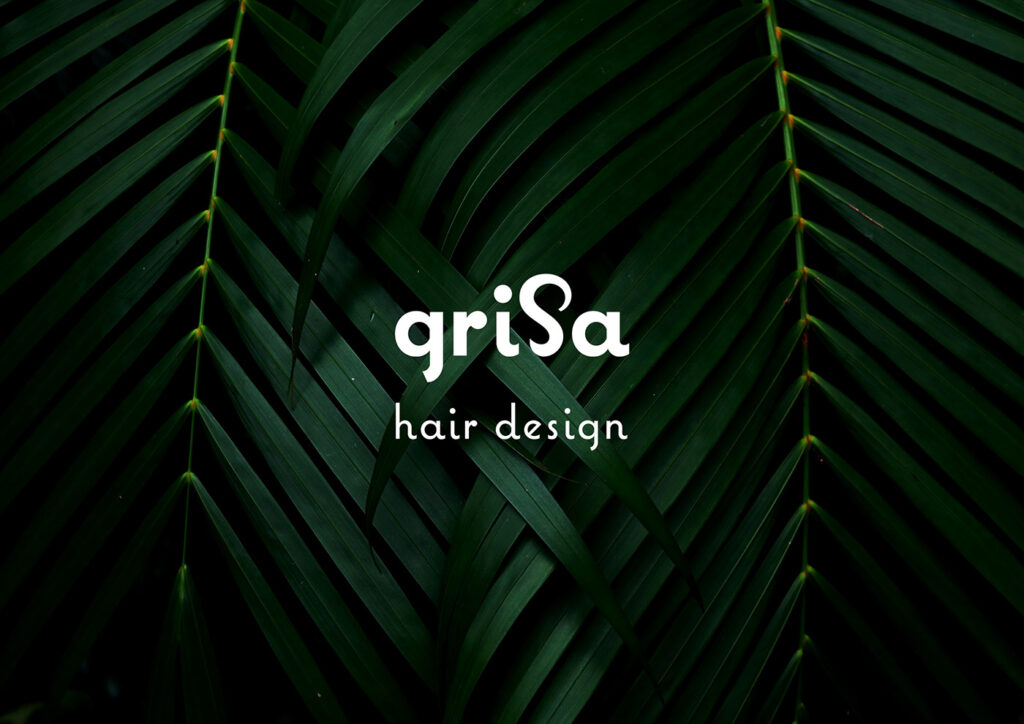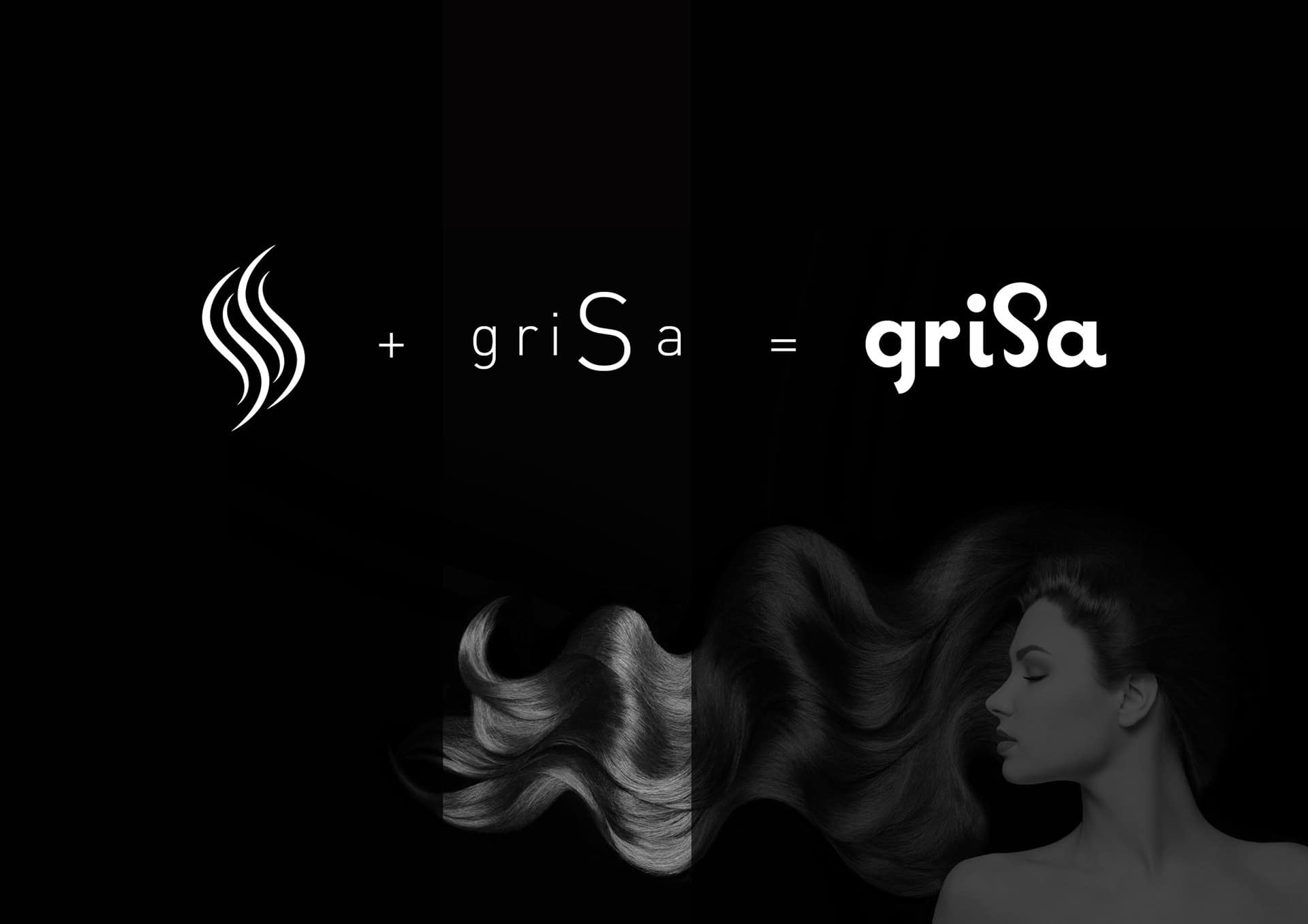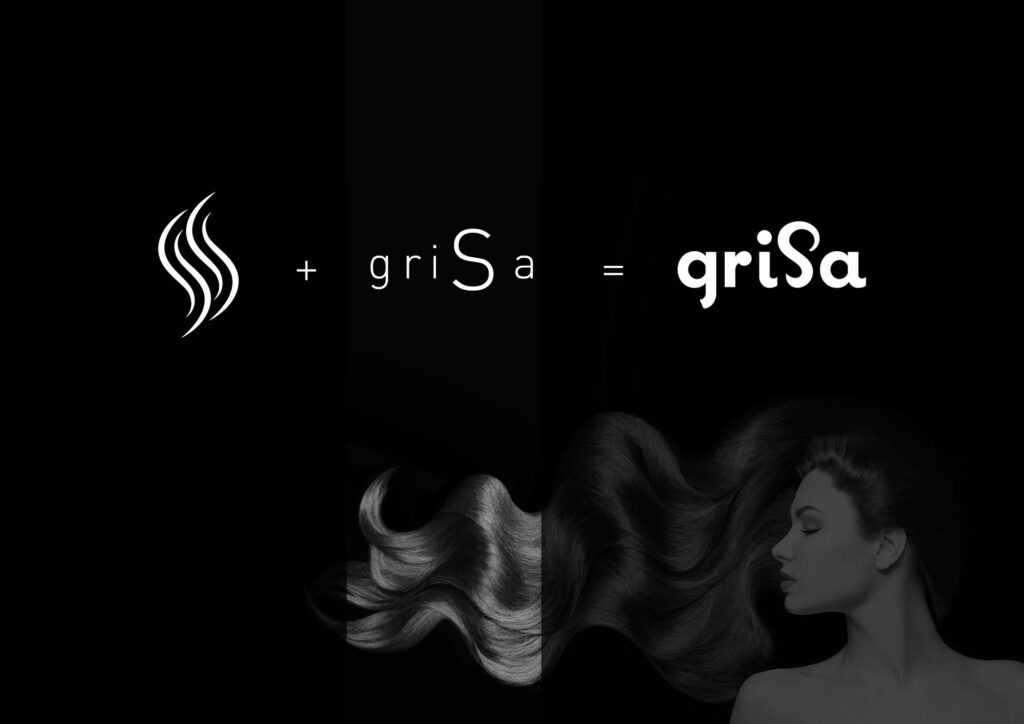 8. Shebang Nail Salon Logo
This funky design for Shebang Nail Bar has a perfect contrast of colors that go together and a signature look, making their logo recognizable even without the name.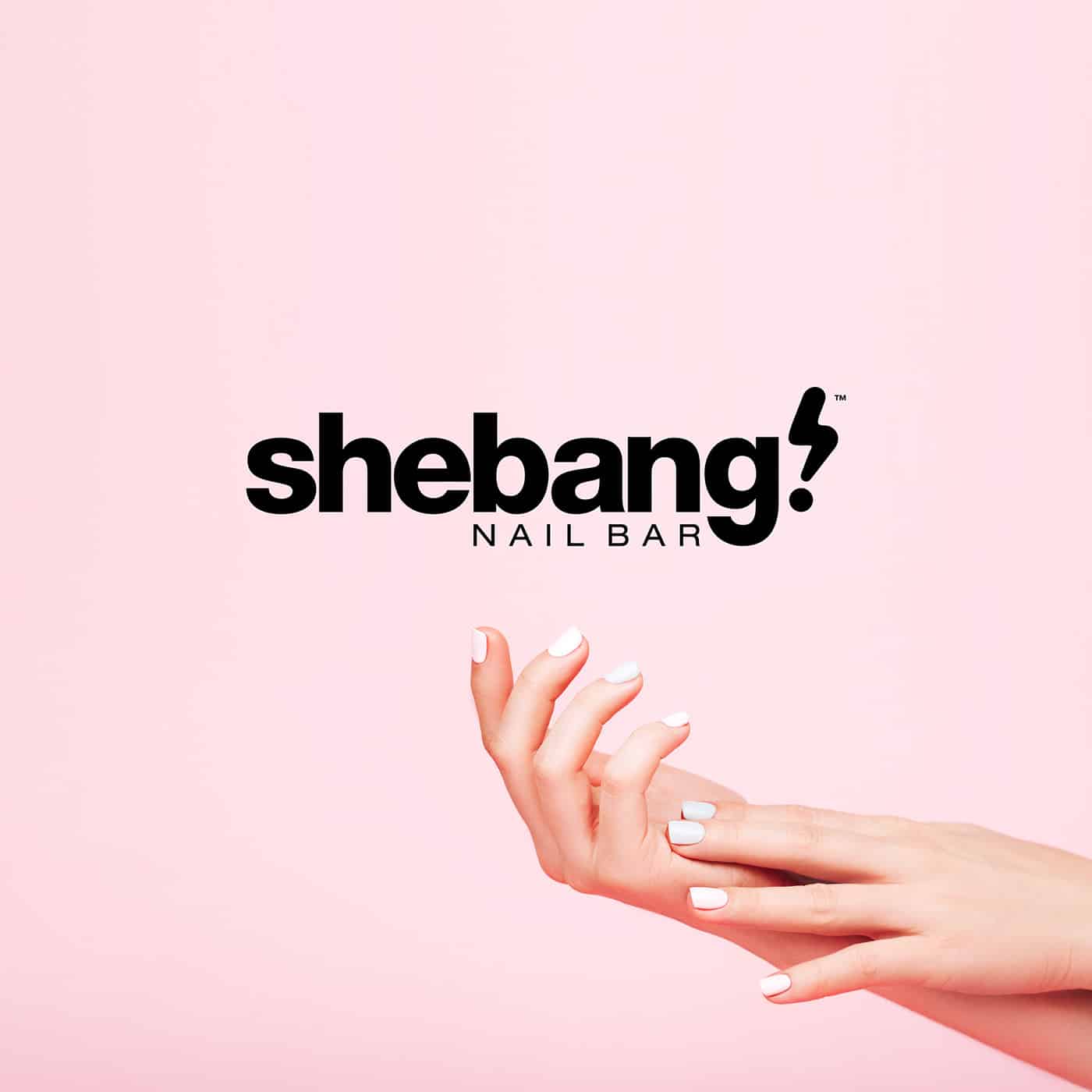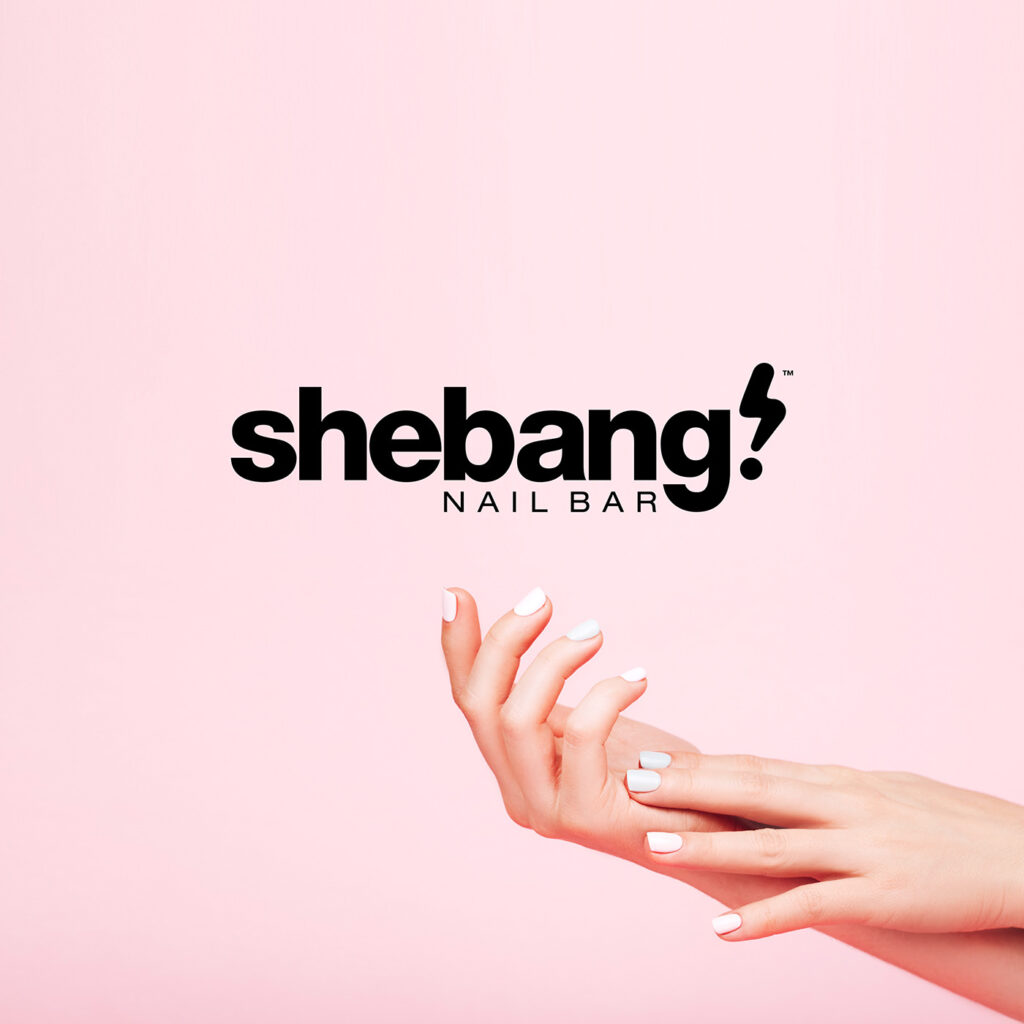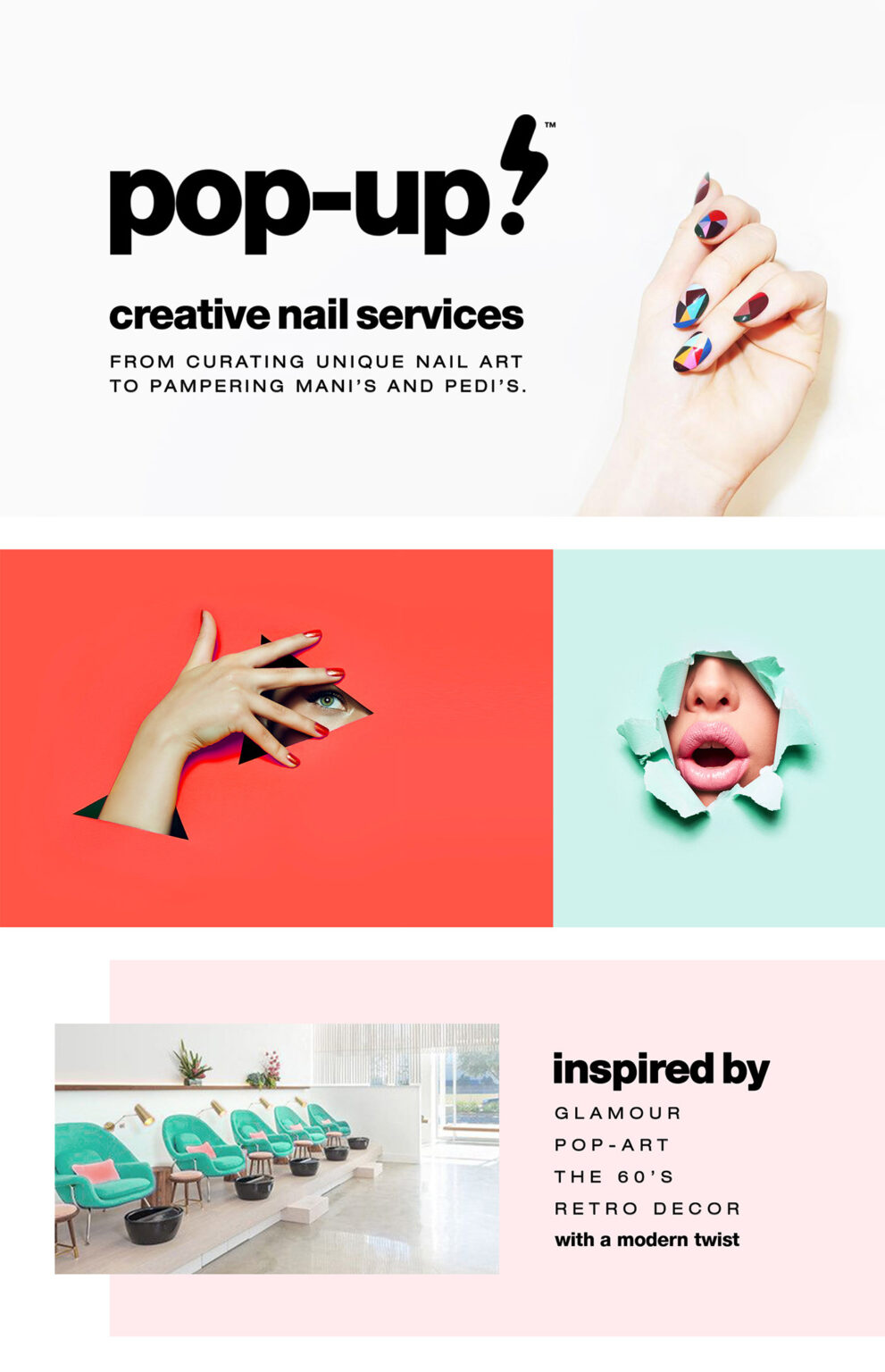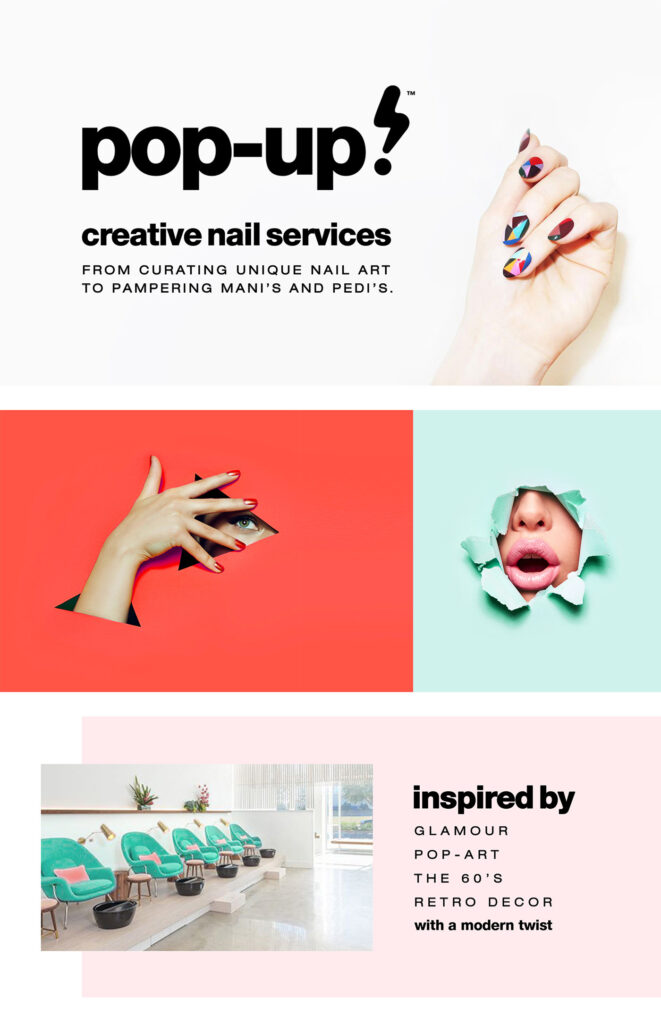 9. Julie Beautician Logo
This hair dresser logo by Maher Agha is a perfect representation of incorporating color without being overwhelming.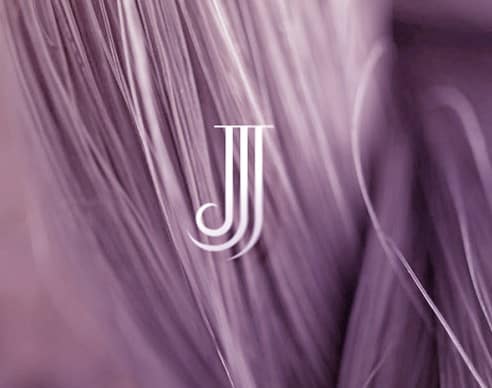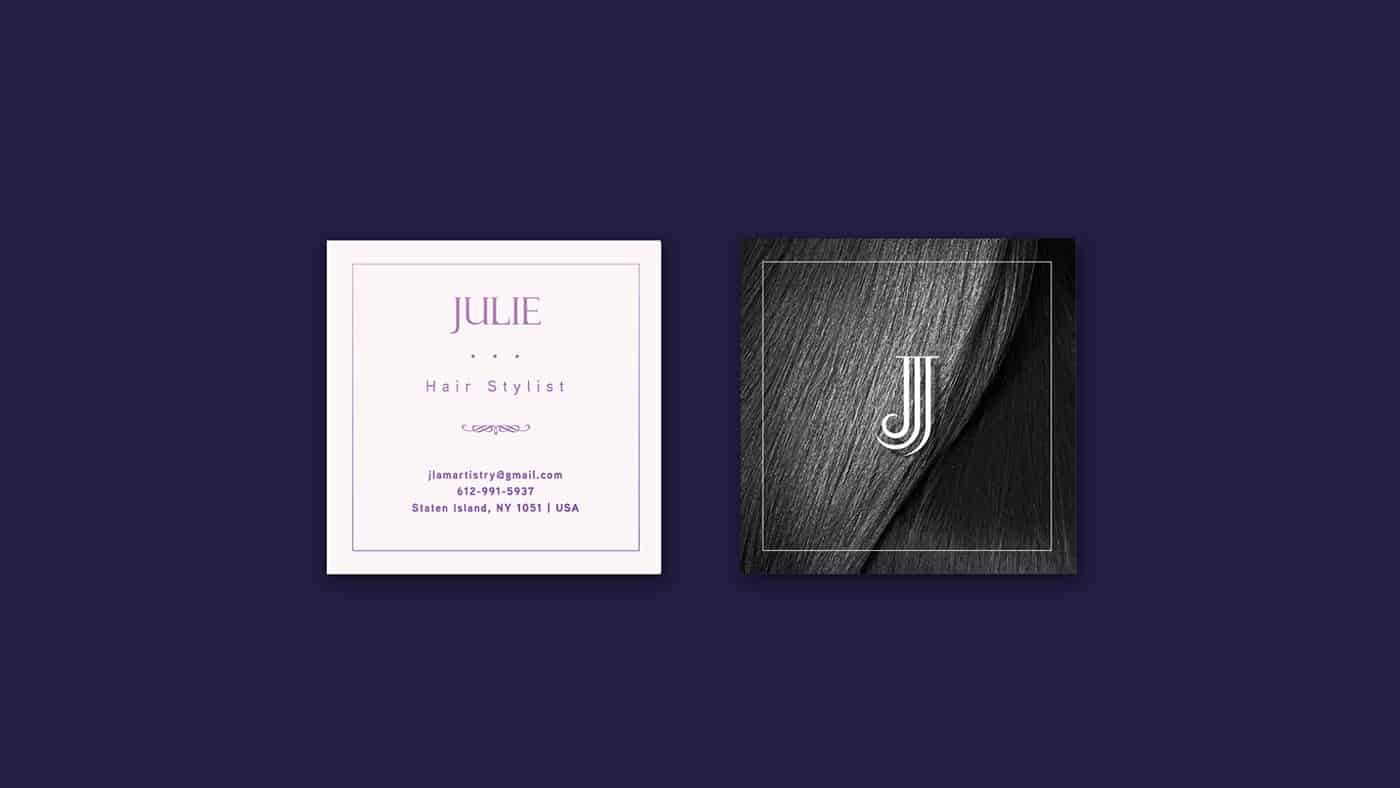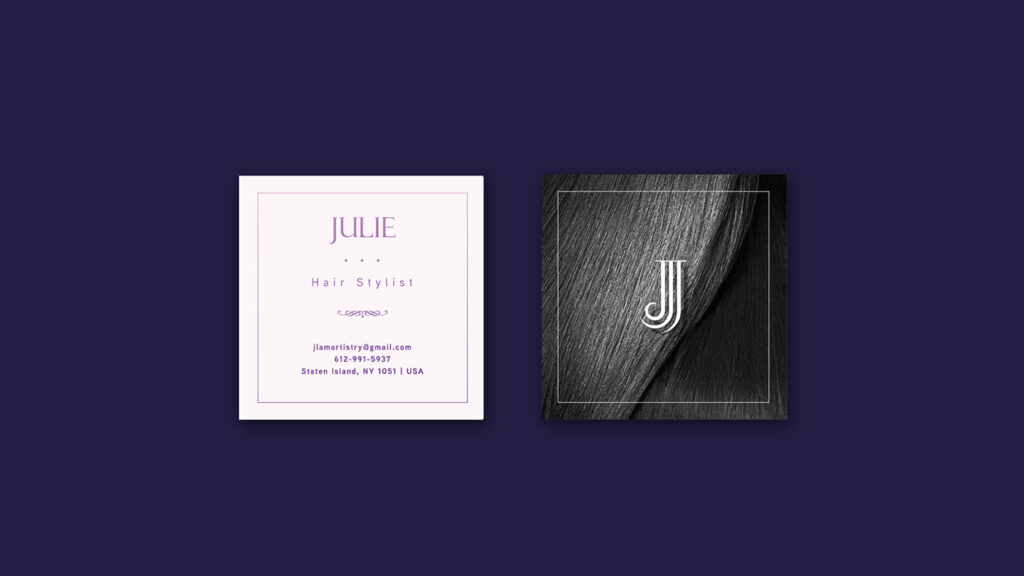 10. Diva Nail Salon Logo
Tanya Izhakovska created a nail salon logo that plays on soft pastels and a feminine font matching perfectly with the salon's name.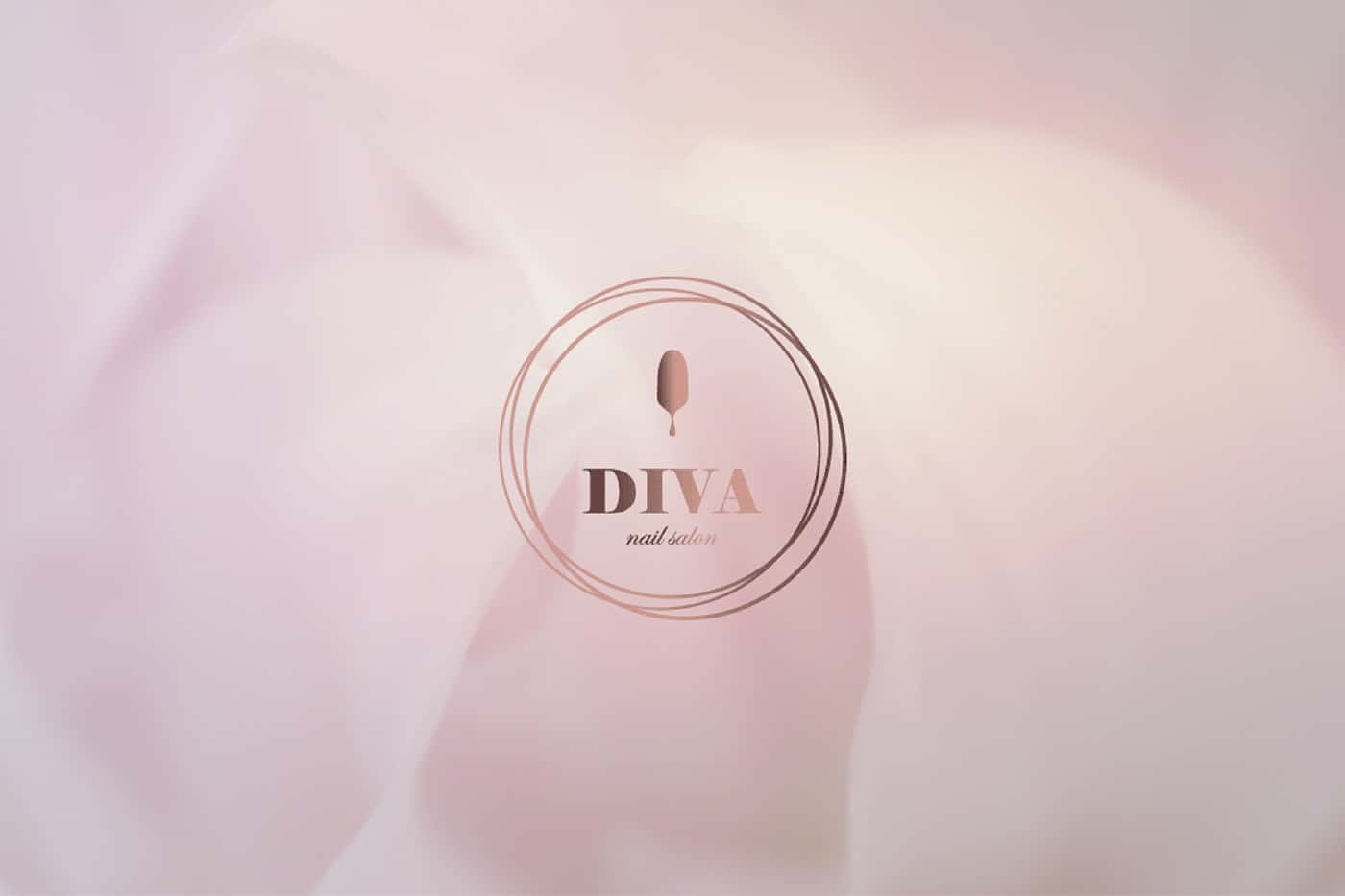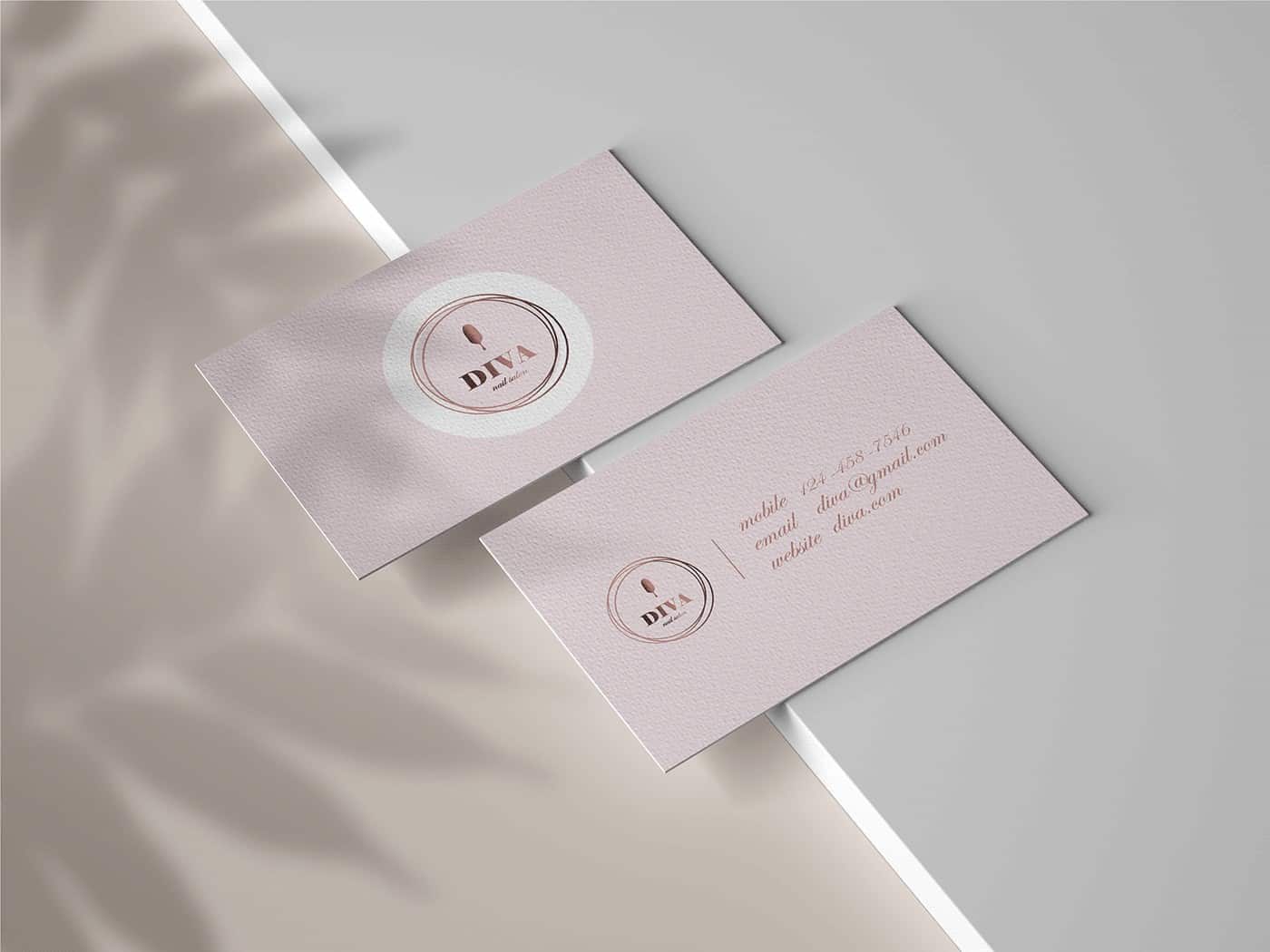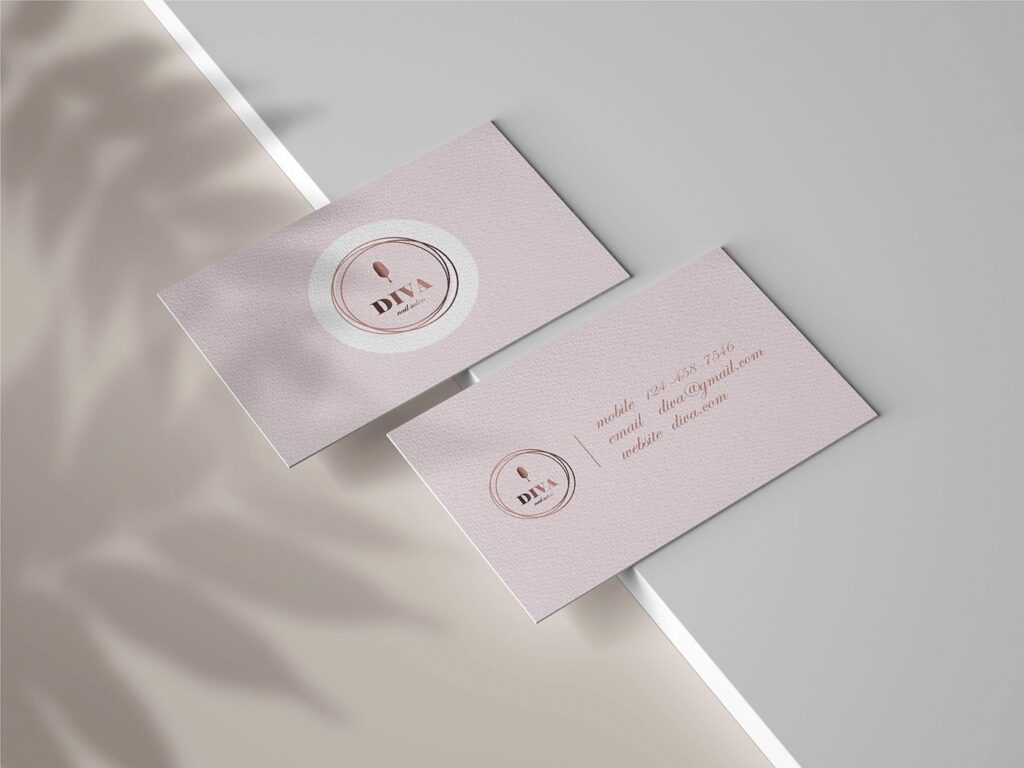 11. UNYC Modern Salon Logo
This hair salon logo by Raquel Gonçalves and NH Design is simple yet powerful with its black and white tones laid over an image of hair.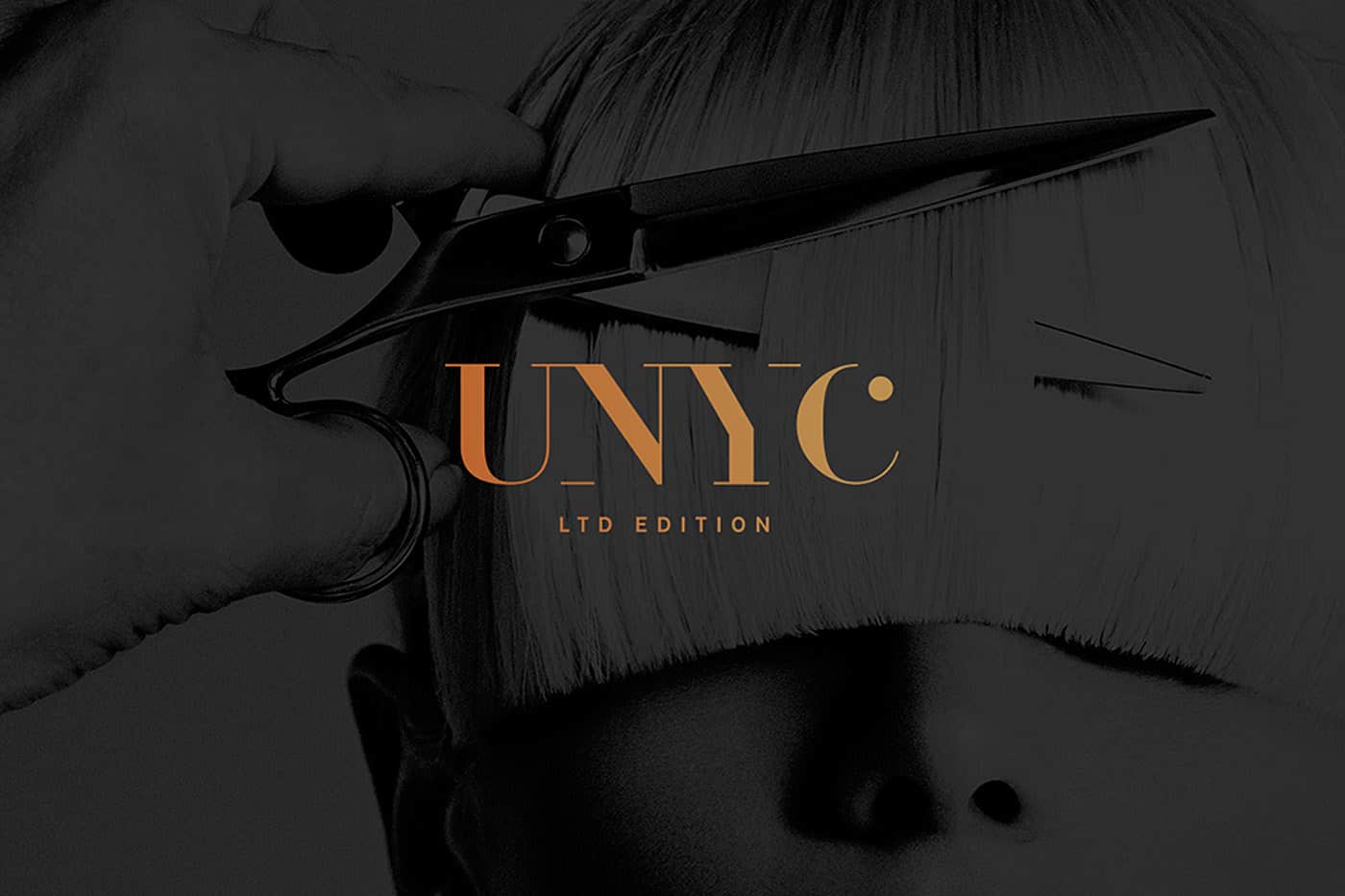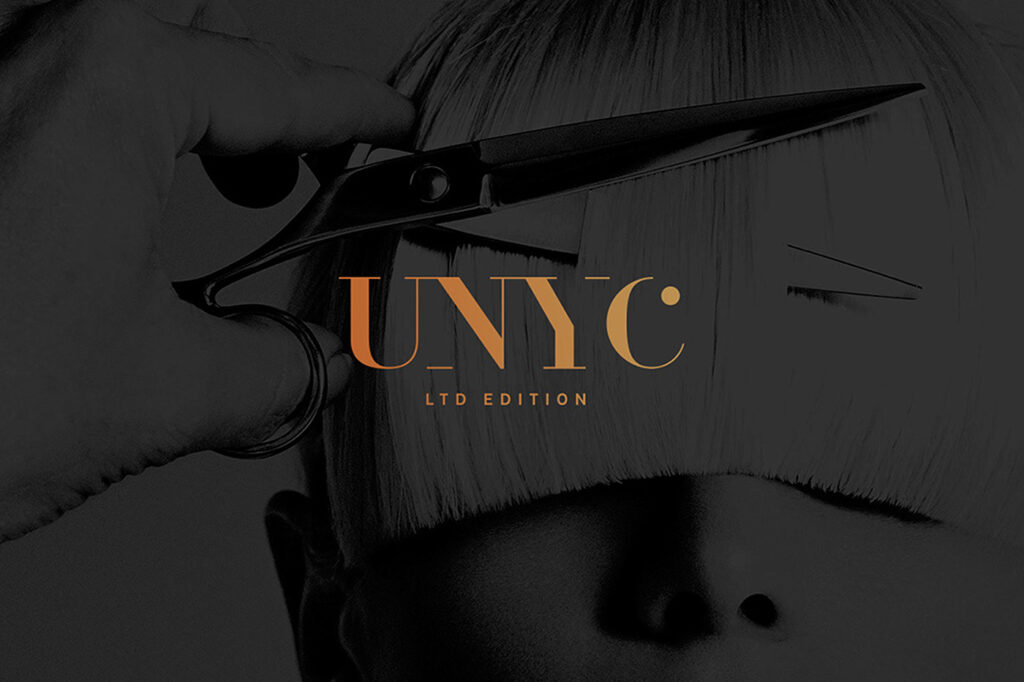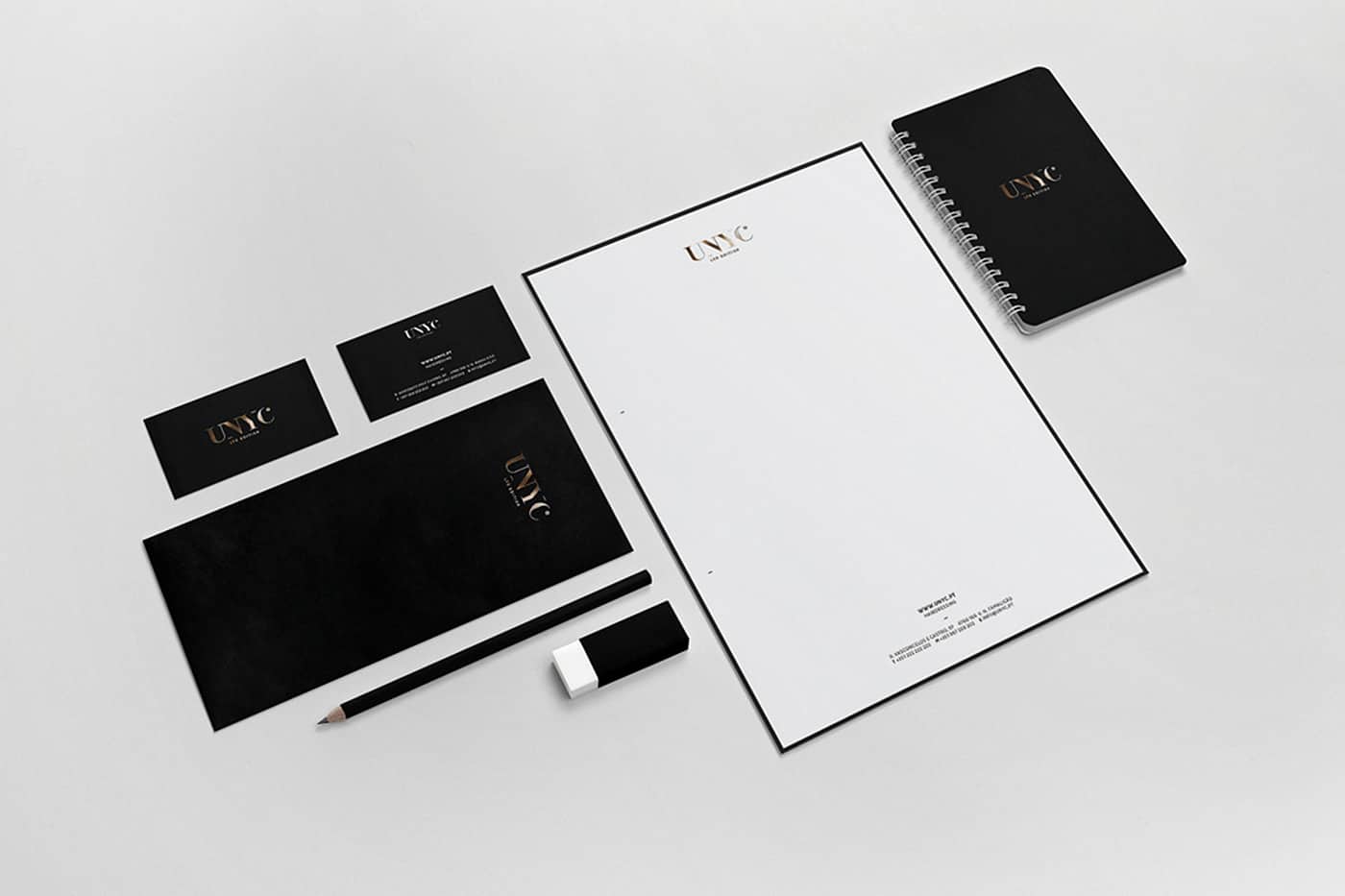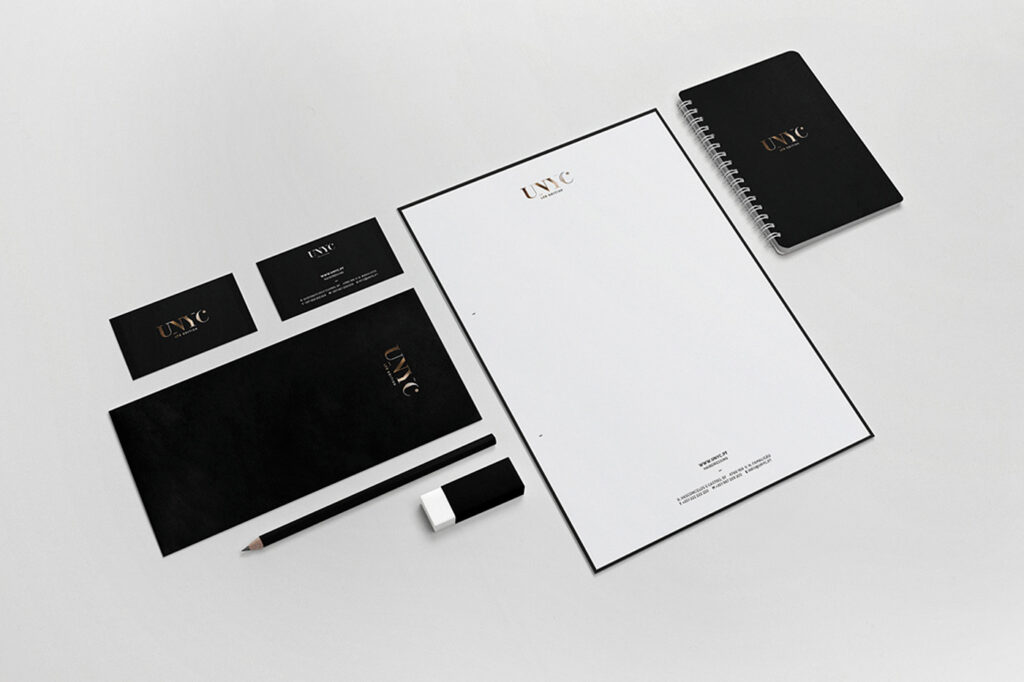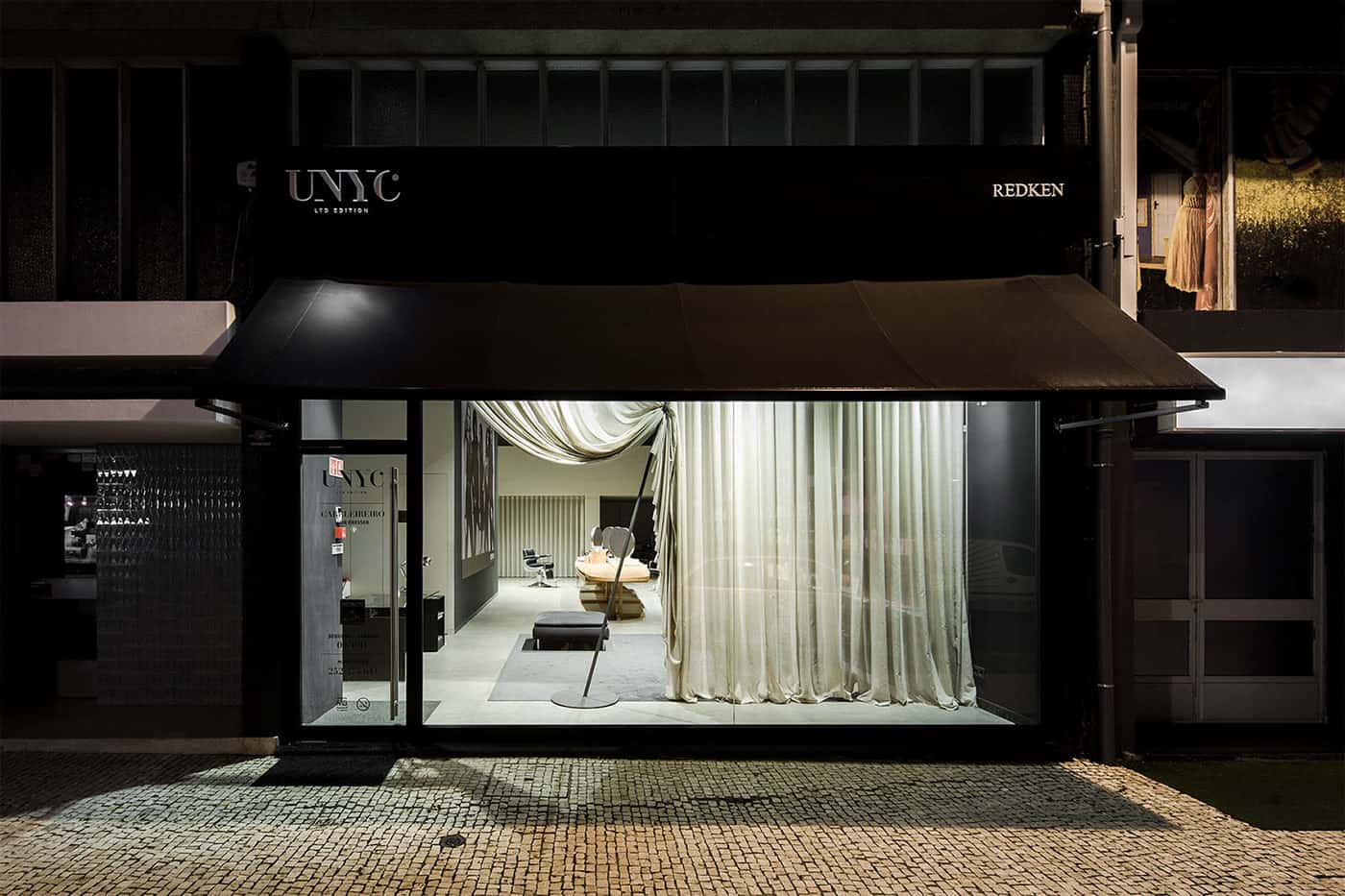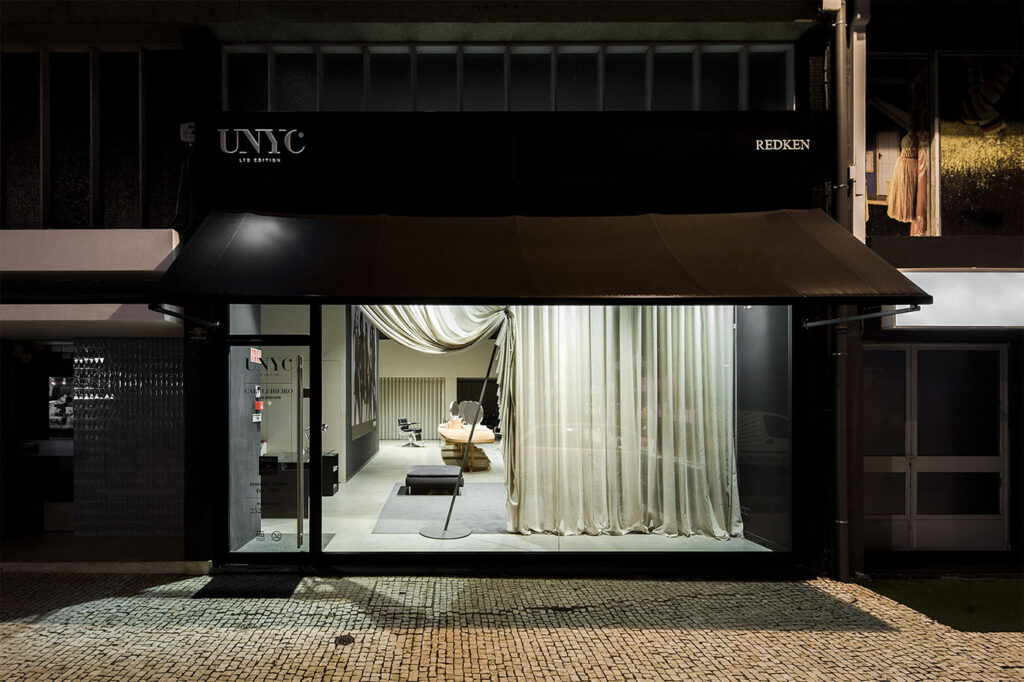 12. Adana Cosmetology Logo
This design by Ahensya CCV combines shapes and meaning with intertwining designs that tells a story in neutral colors, making it a perfect unisex salon logo.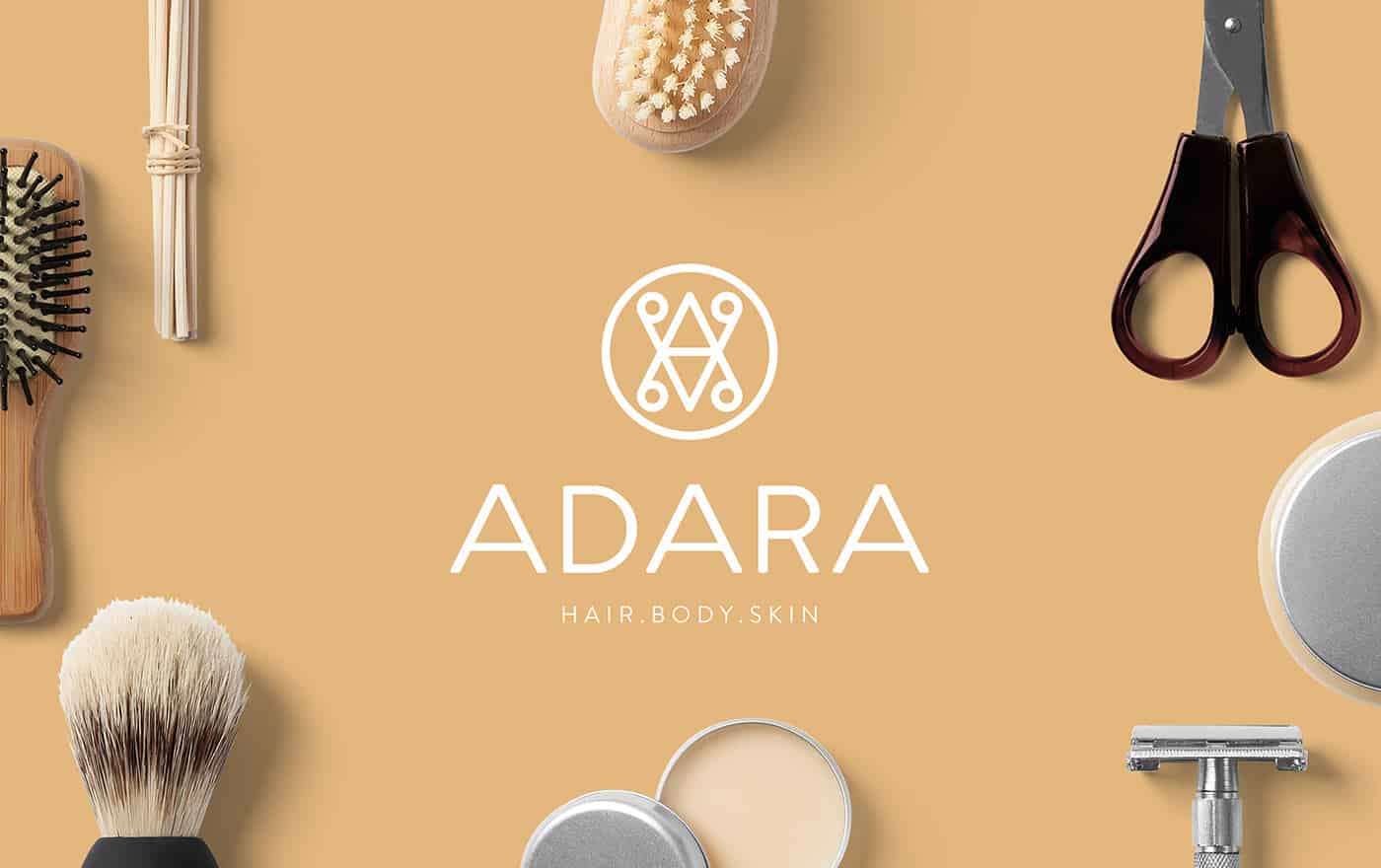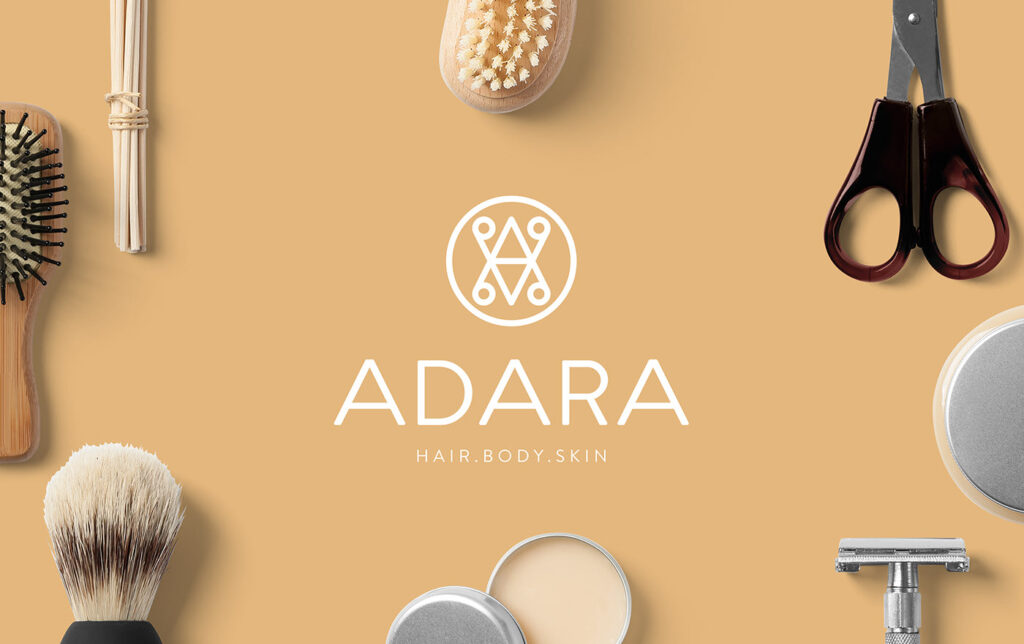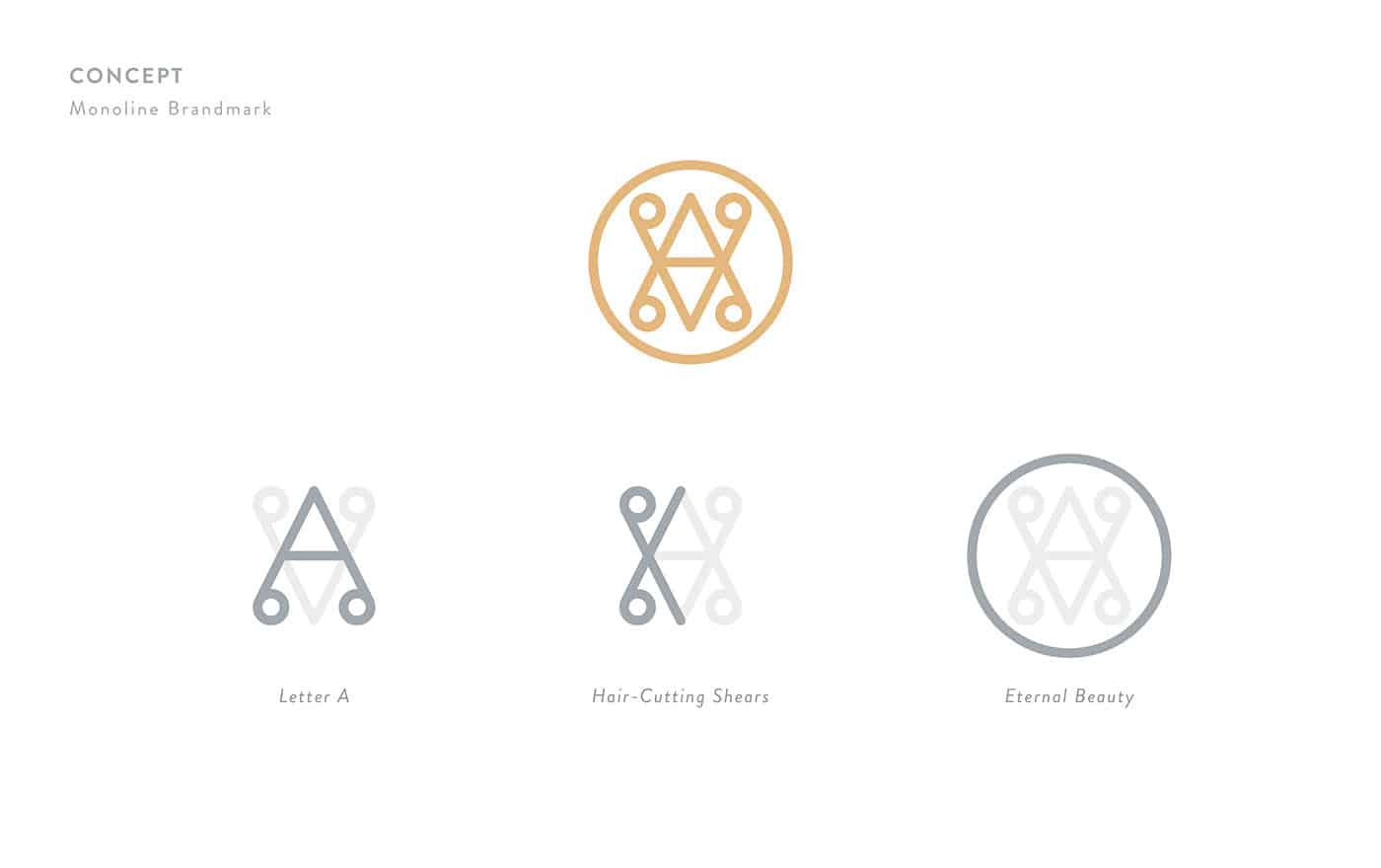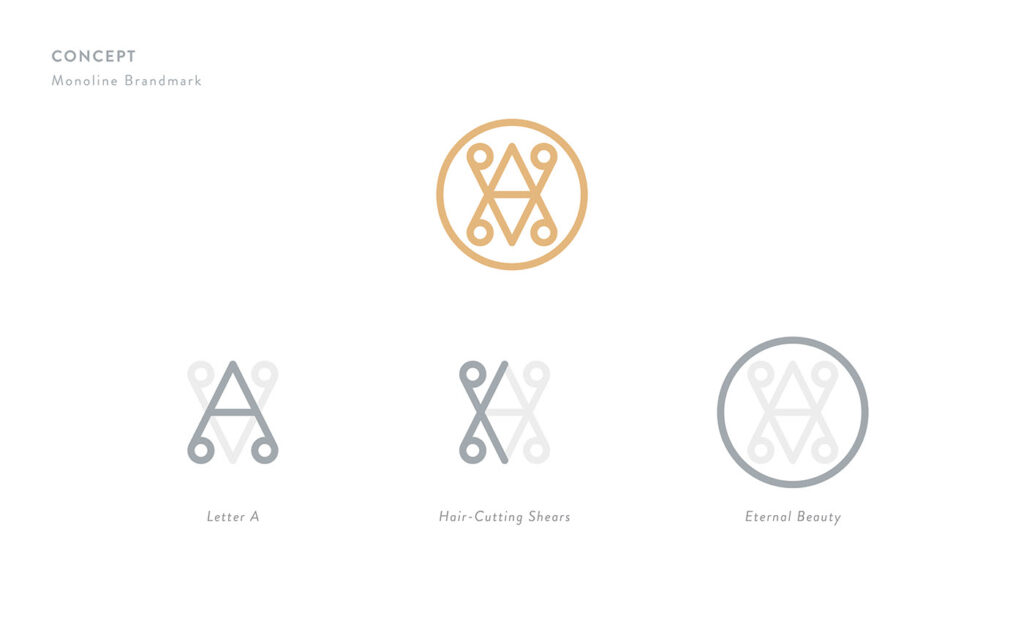 13. Afrokinks Natural and Curly Hair Logo
This natural hair logo by Jimm Ng'ang'a combines Ayurveda leaves with hair to create a signature curly hair logo.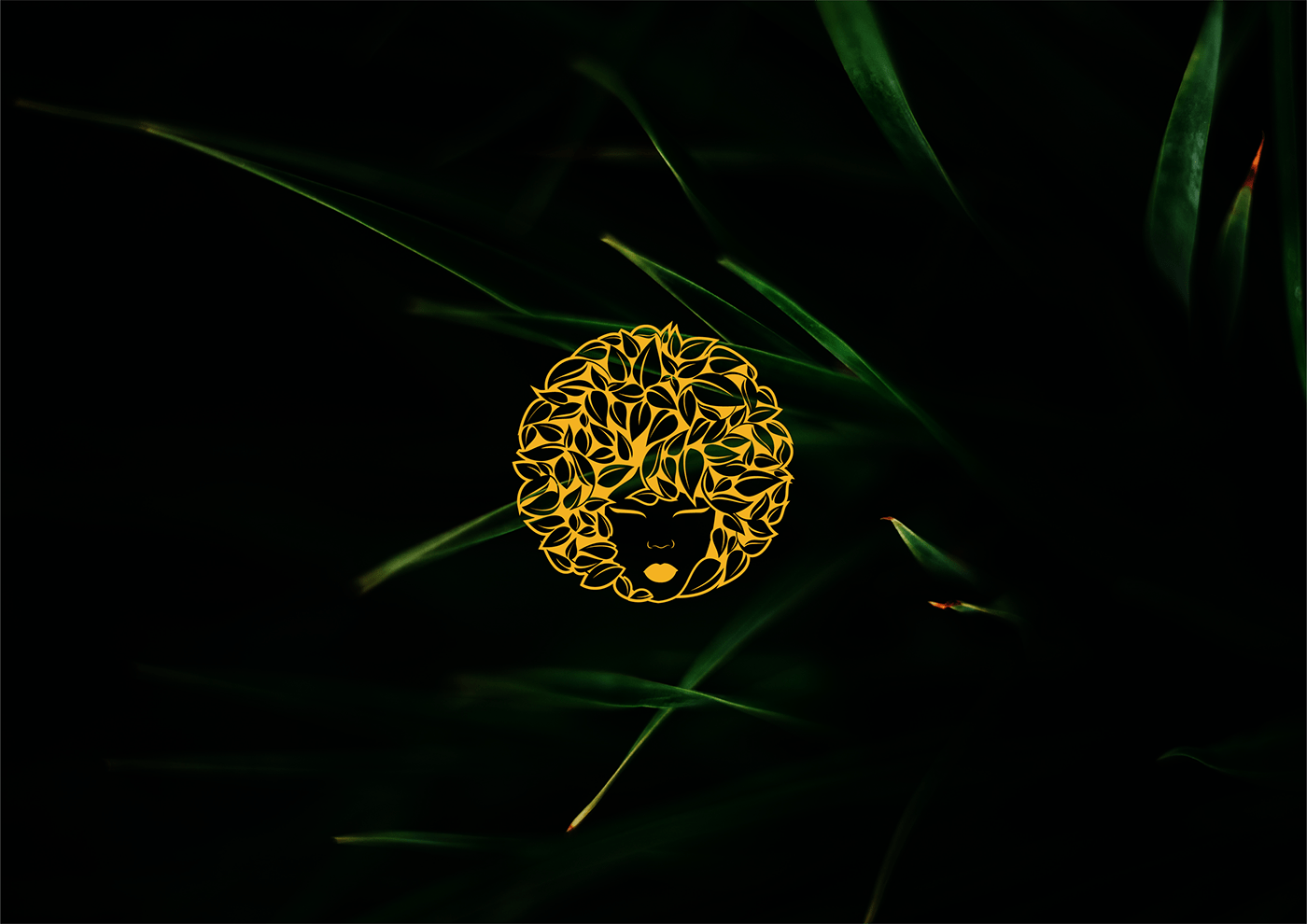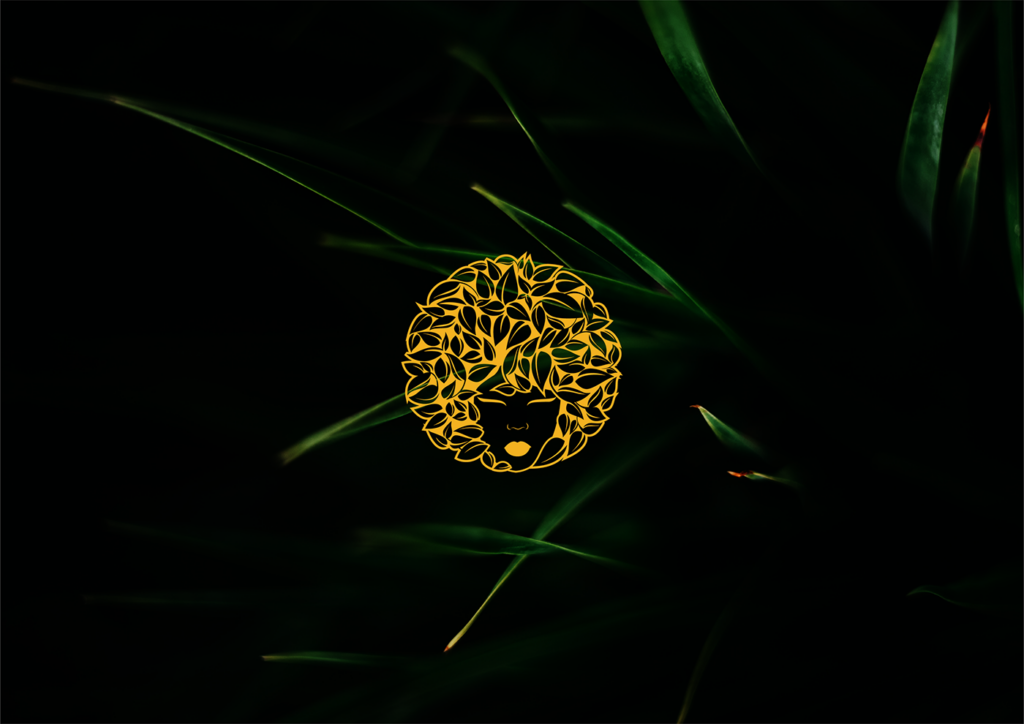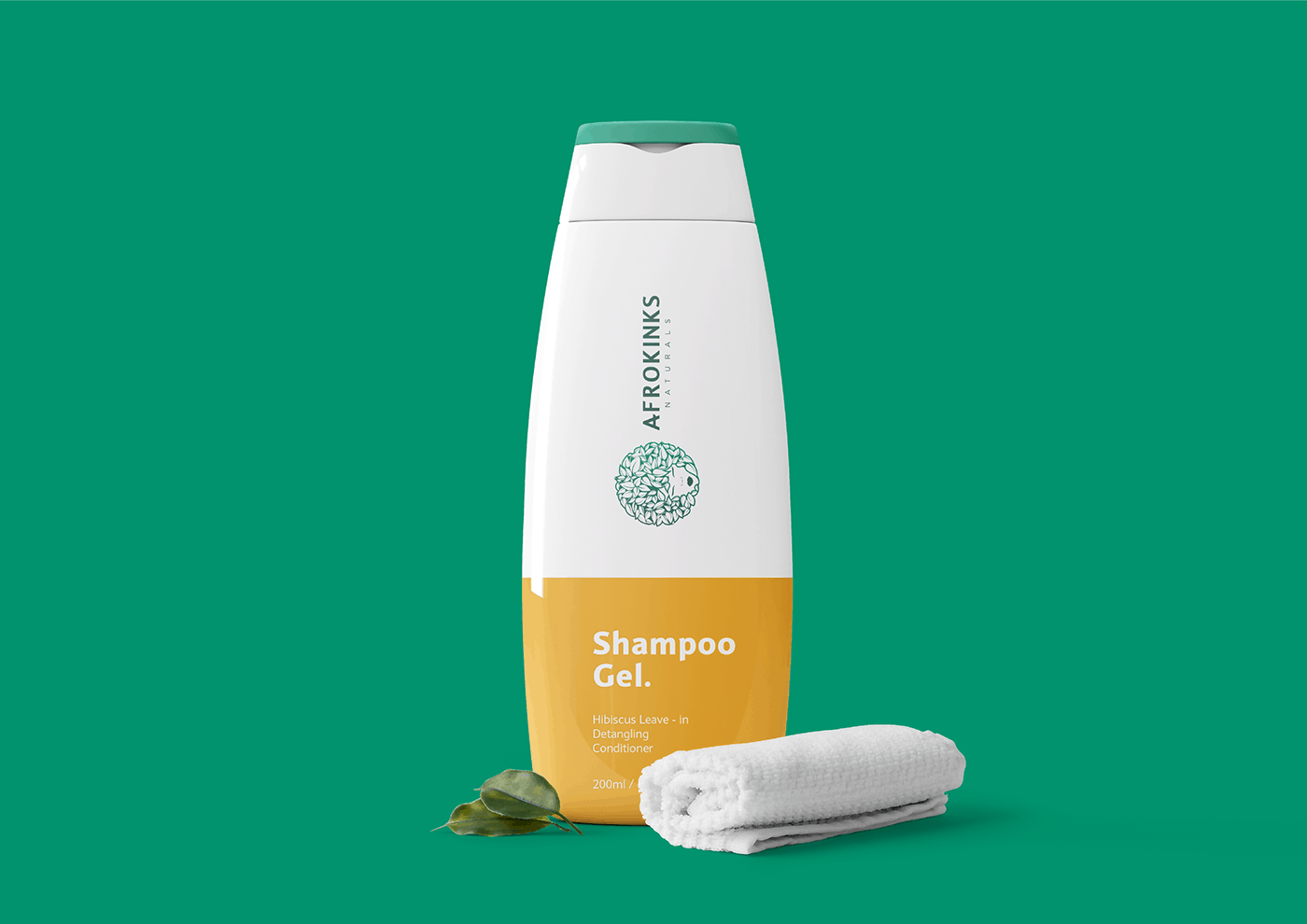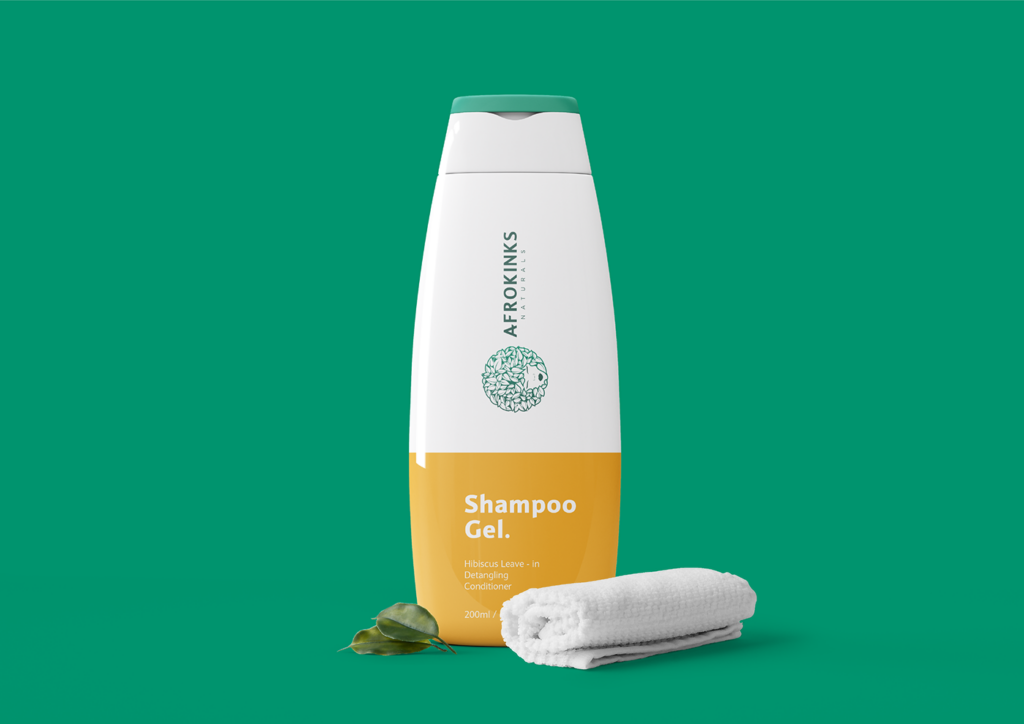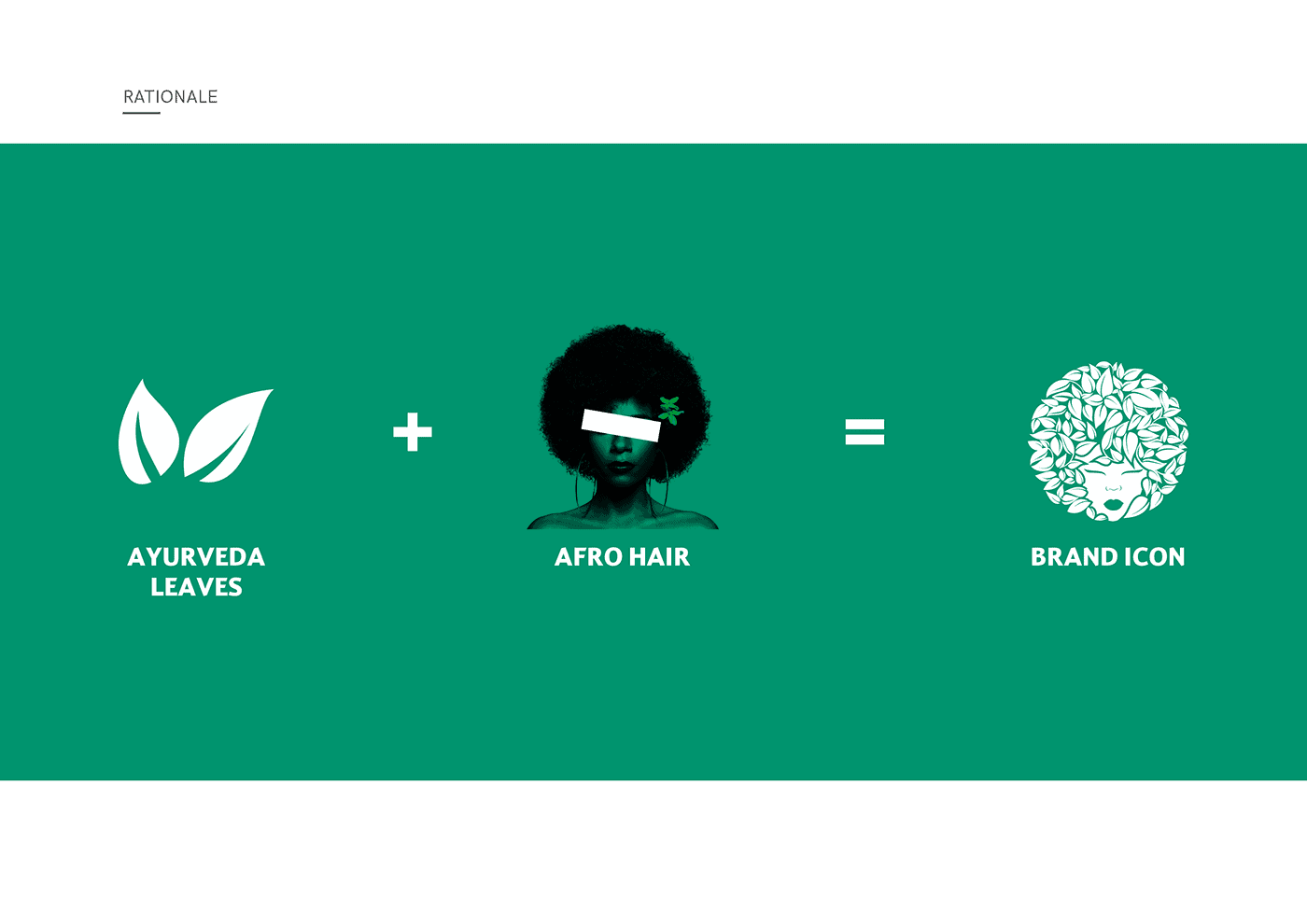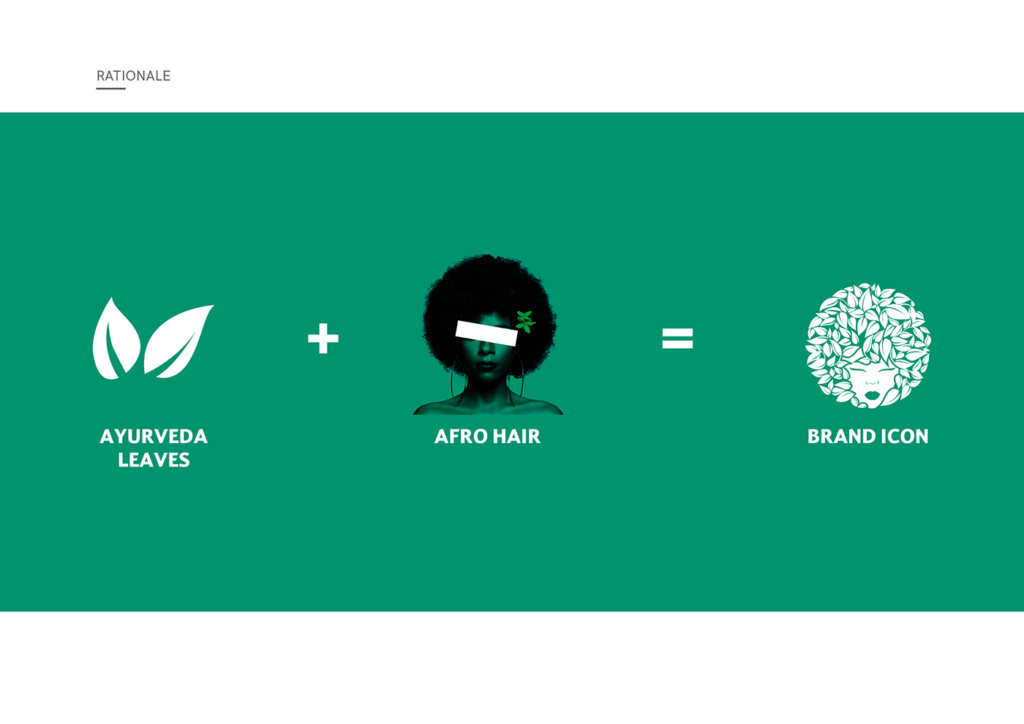 14. Four Salon and Spa Logo
Flowers accentuate a simple font in this spa logo designed by Nice People in a soft pink and gold, perfect for the premium aesthetic of a luxurious spa.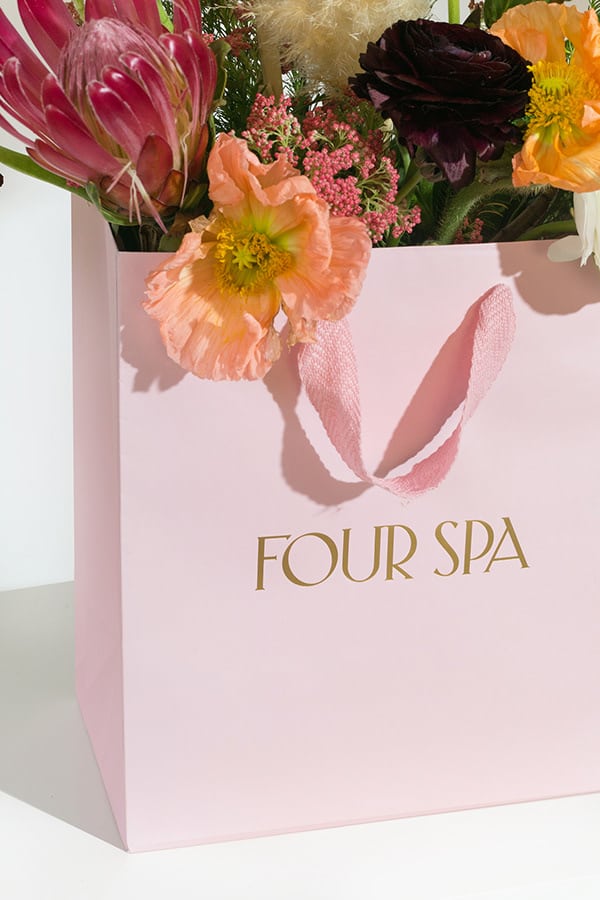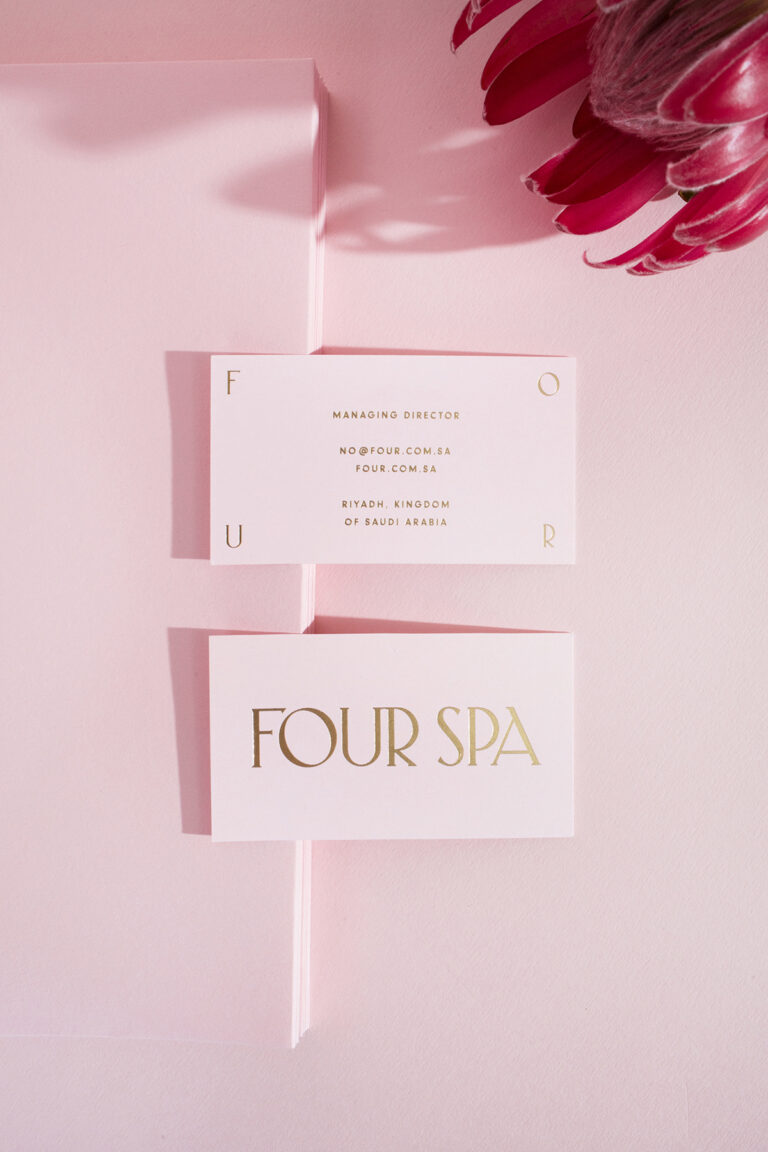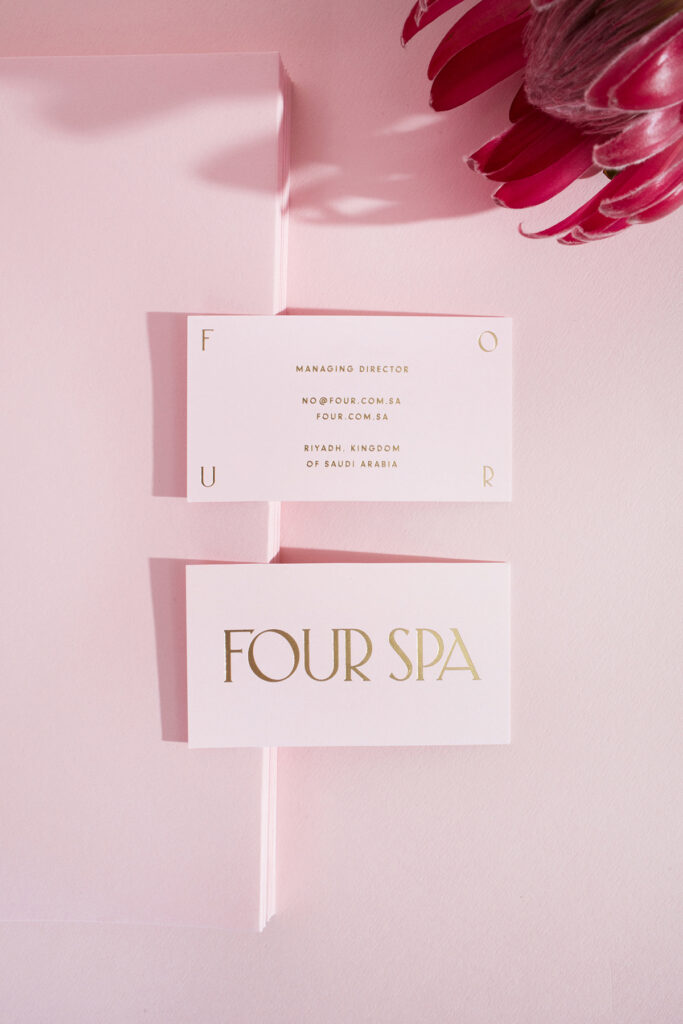 15. Anahi Unisex Salon Logo
Studio Rubri shows how a design can play on different shapes and lines to come together as a symmetrical whole in this unisex salon logo.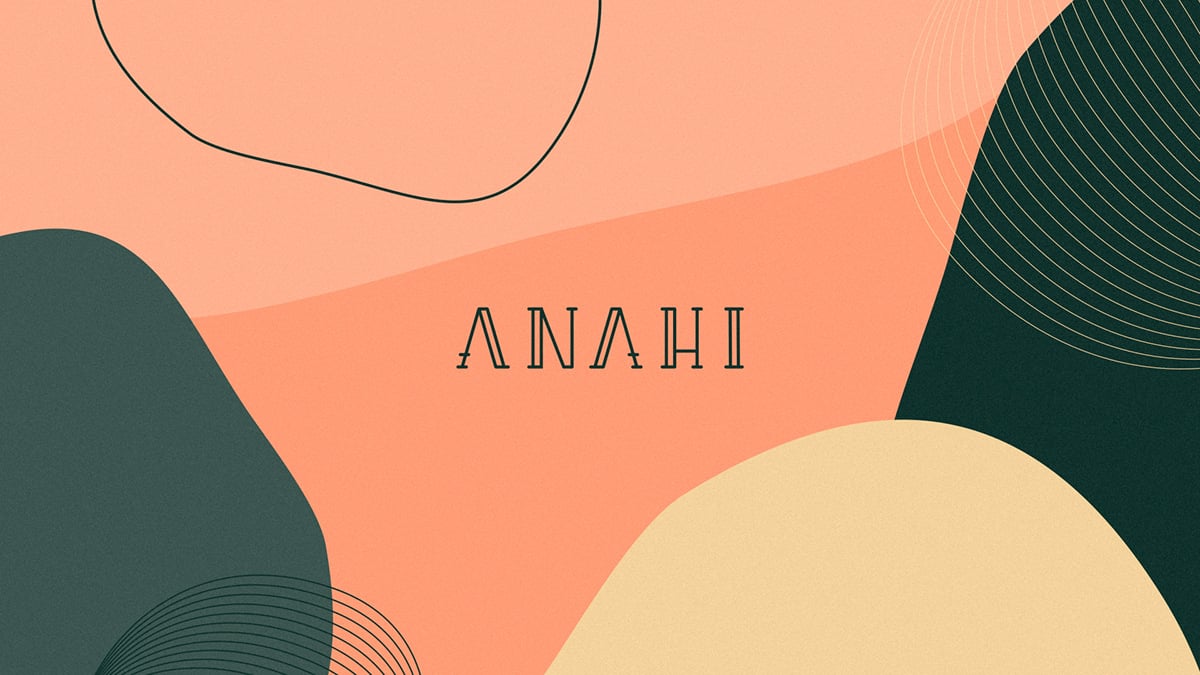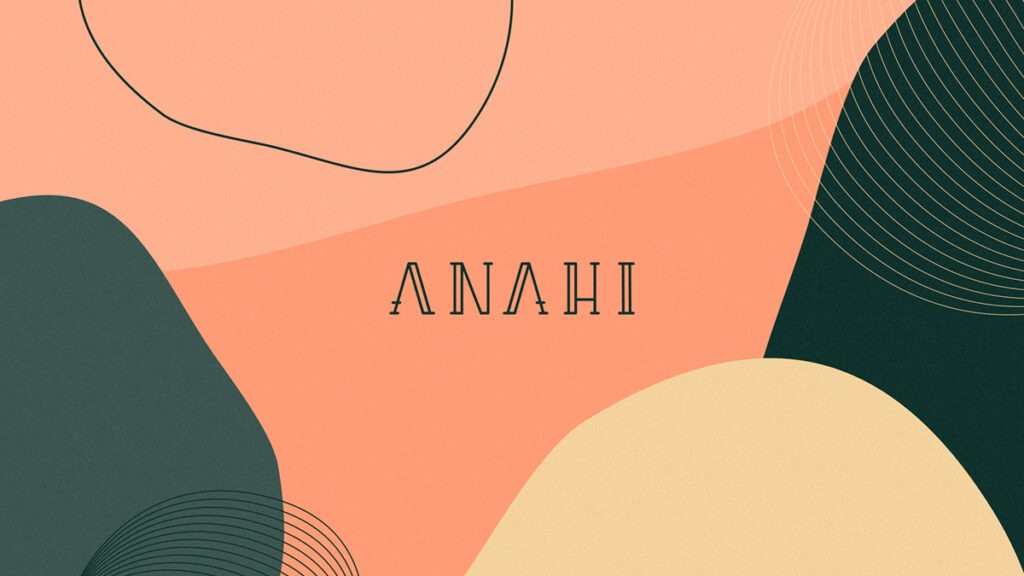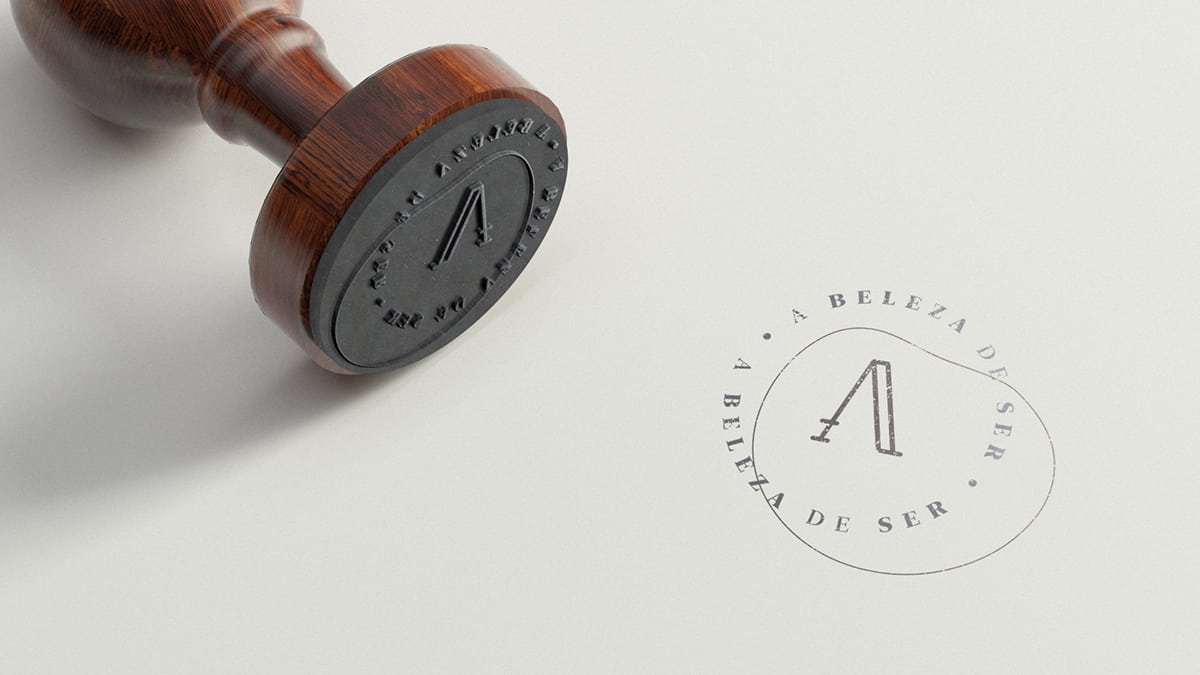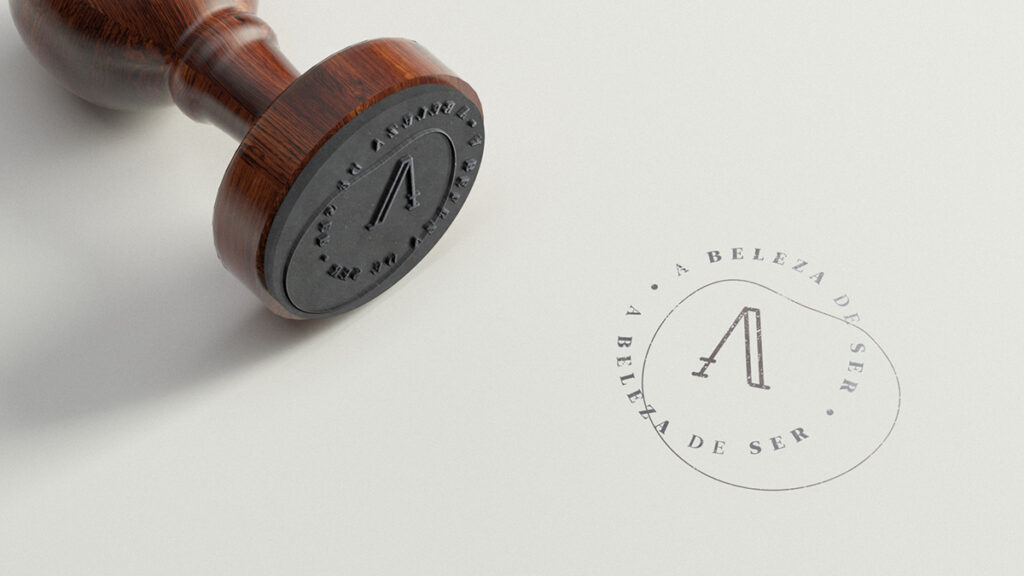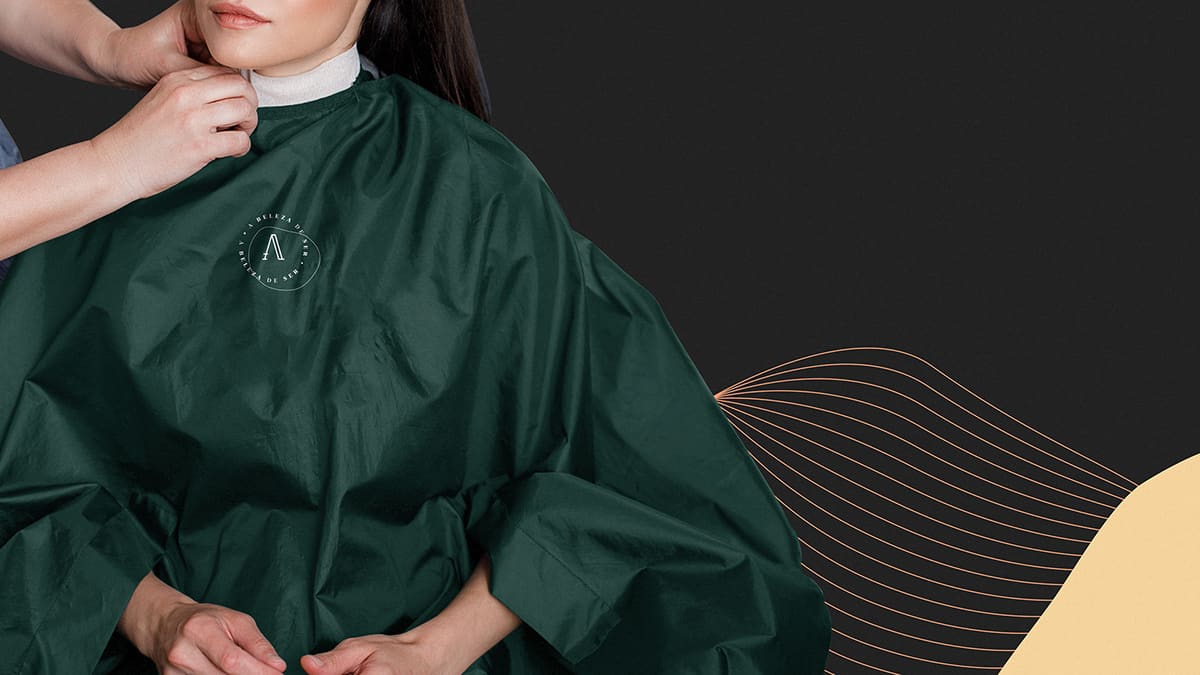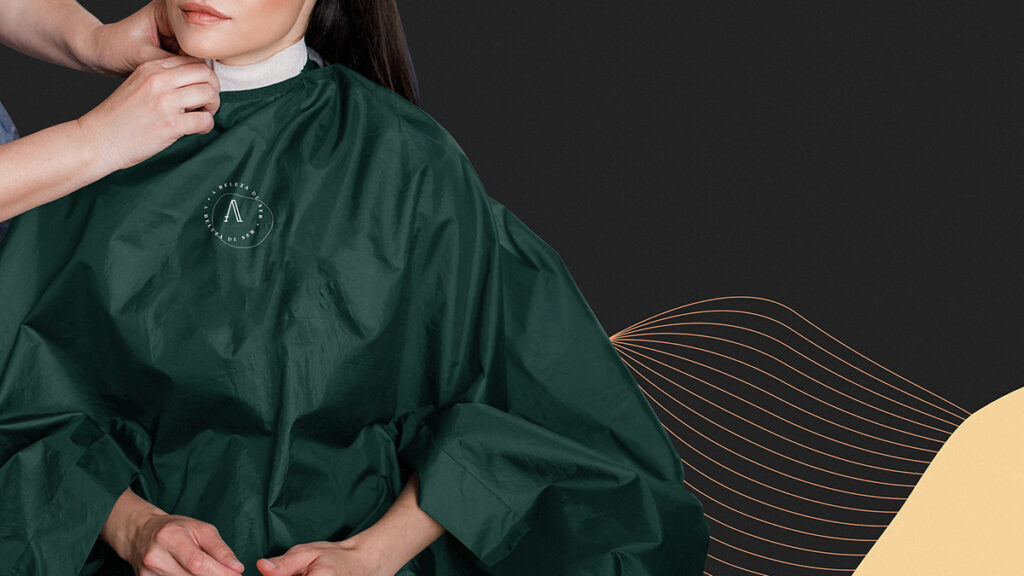 16. Nail Story Nail Salon Logo
This design by Irina Kiro has quirky elements and pops of color coming together as a fun logo.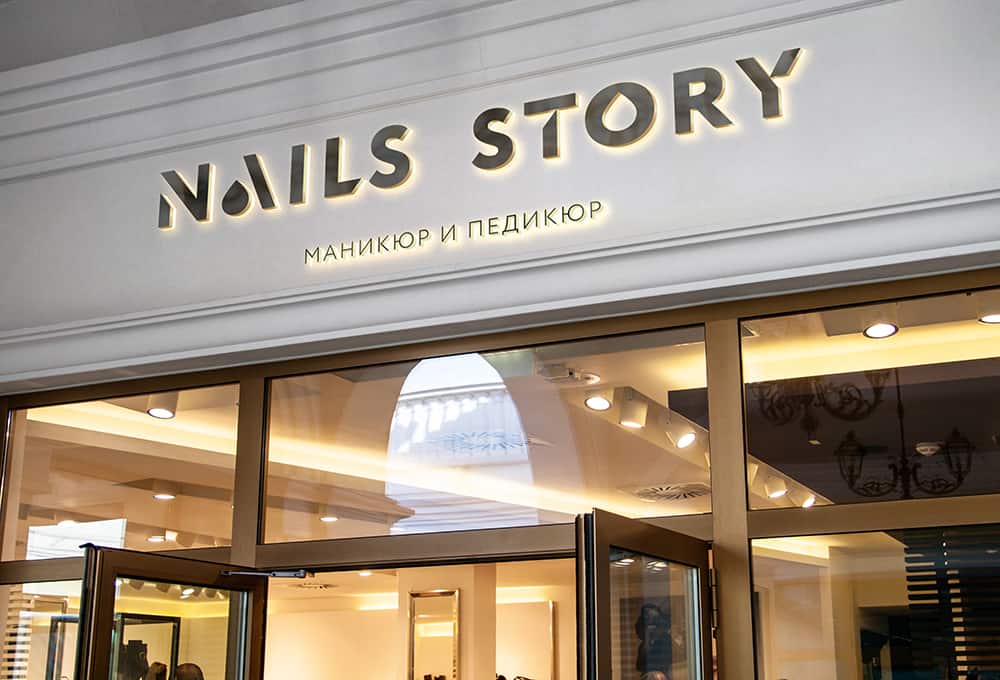 17. Roost Beauty Salon Logo
This hair salon logo by Masaomi Fujita creatively incorporates their brands story into their logo with warm brown hues representing their farmhouse-chic aesthetic.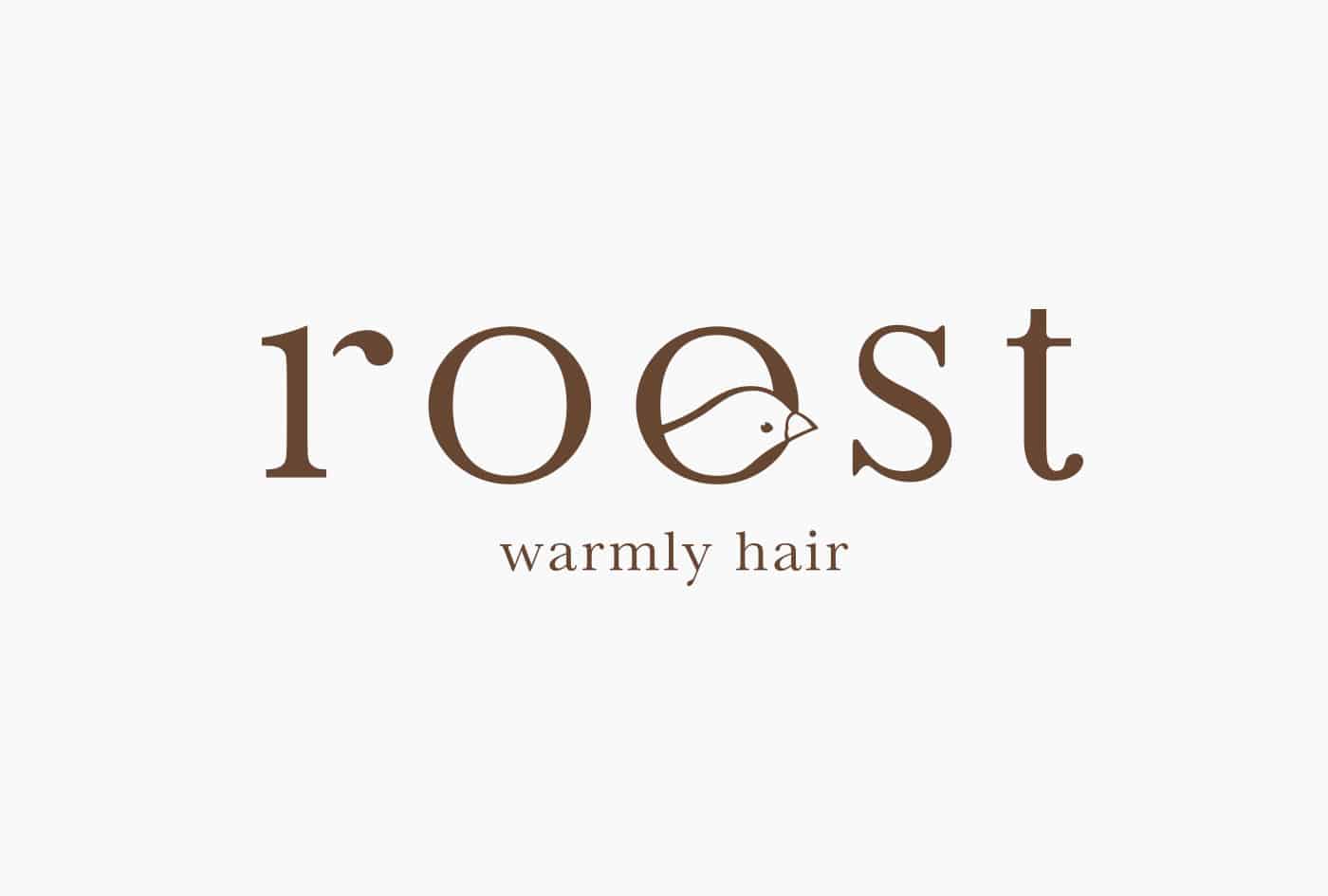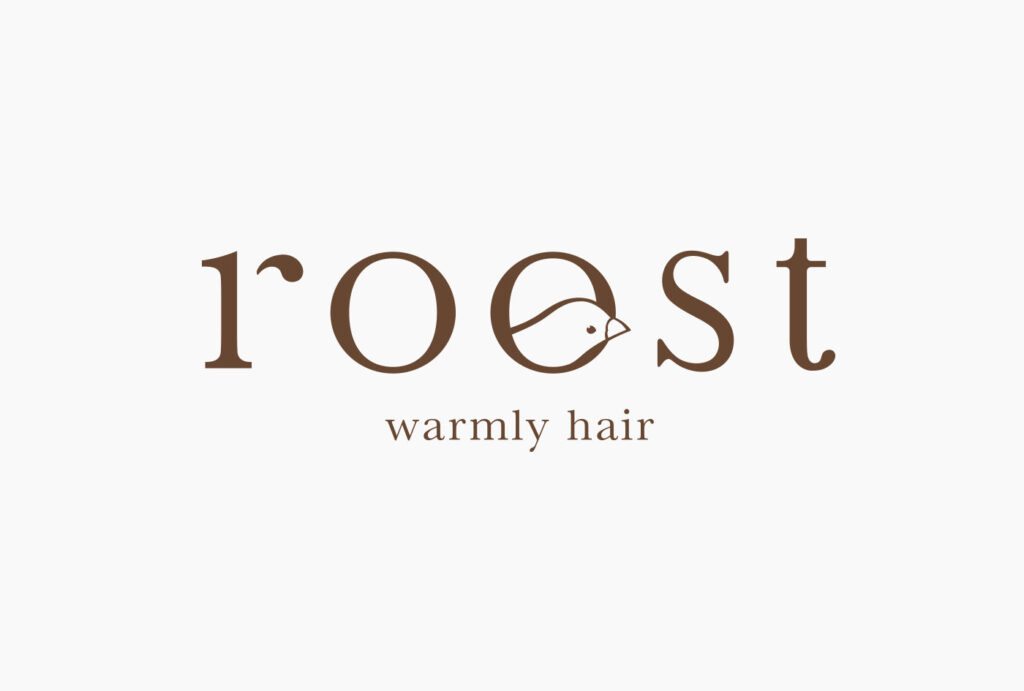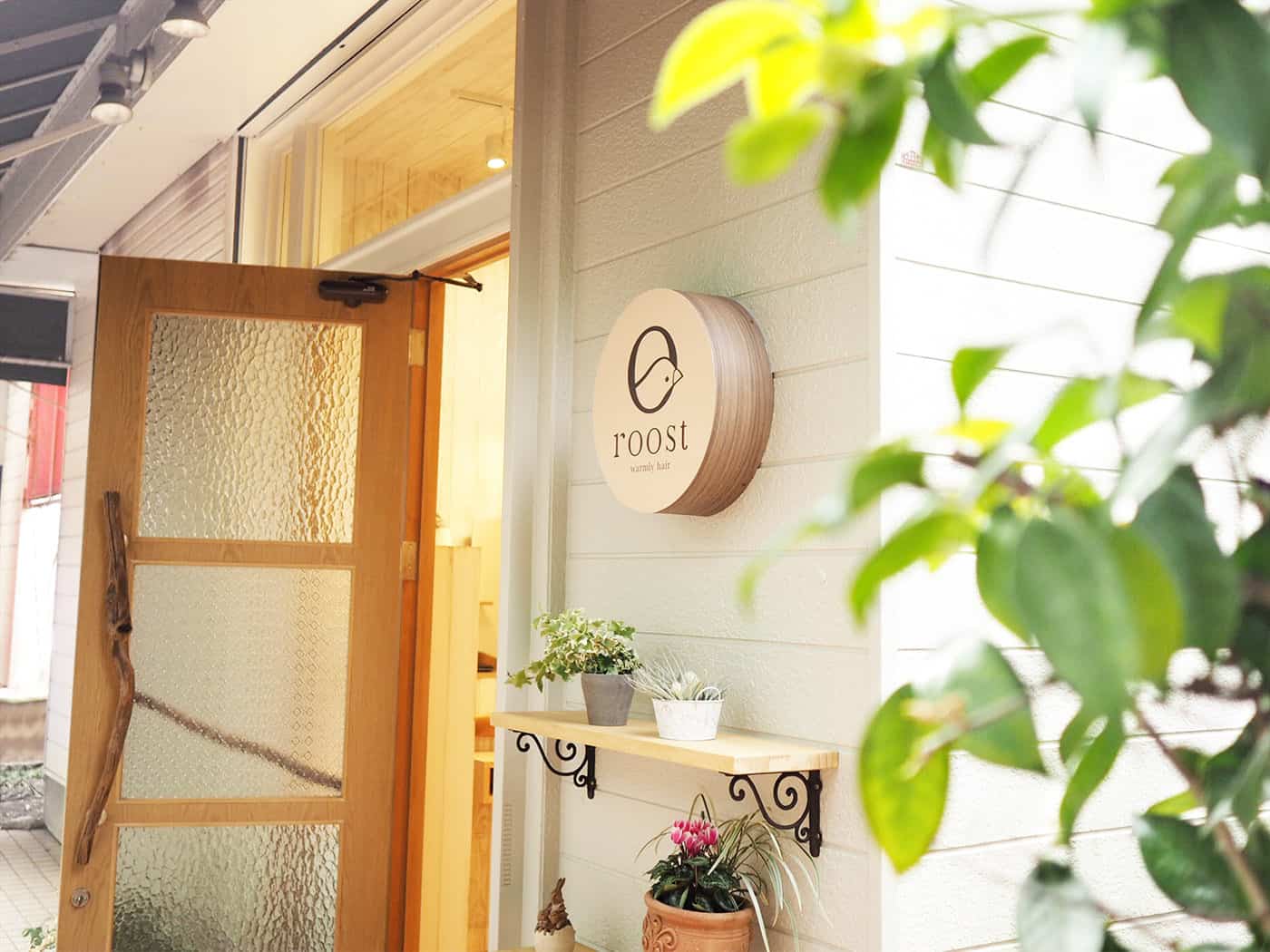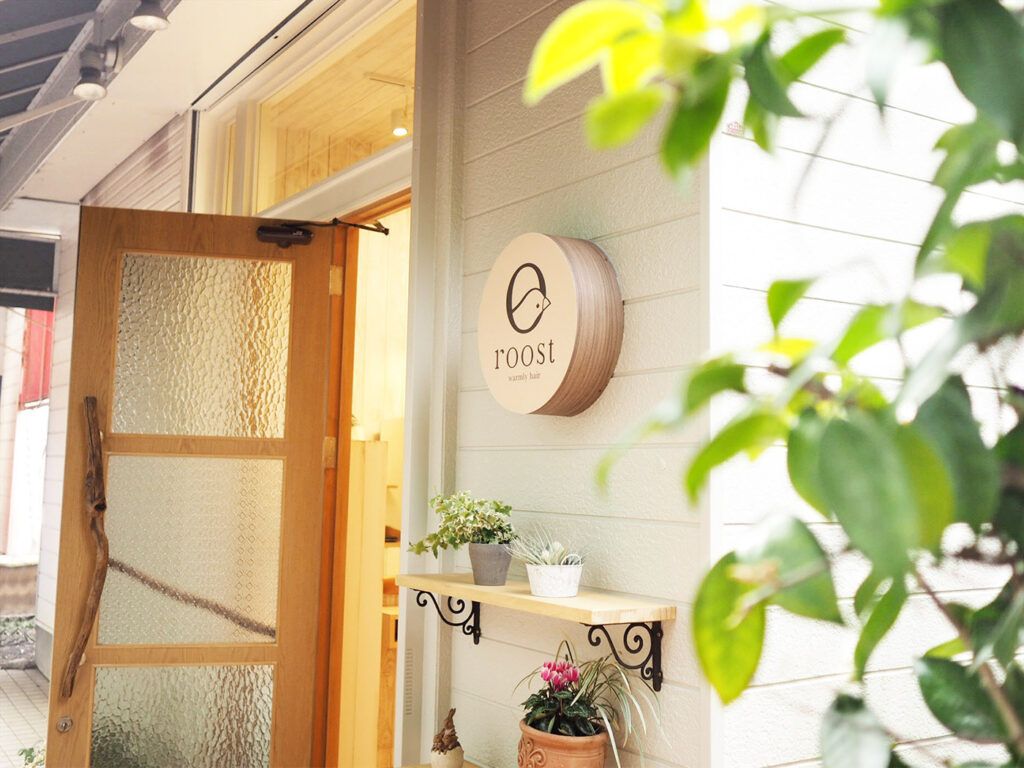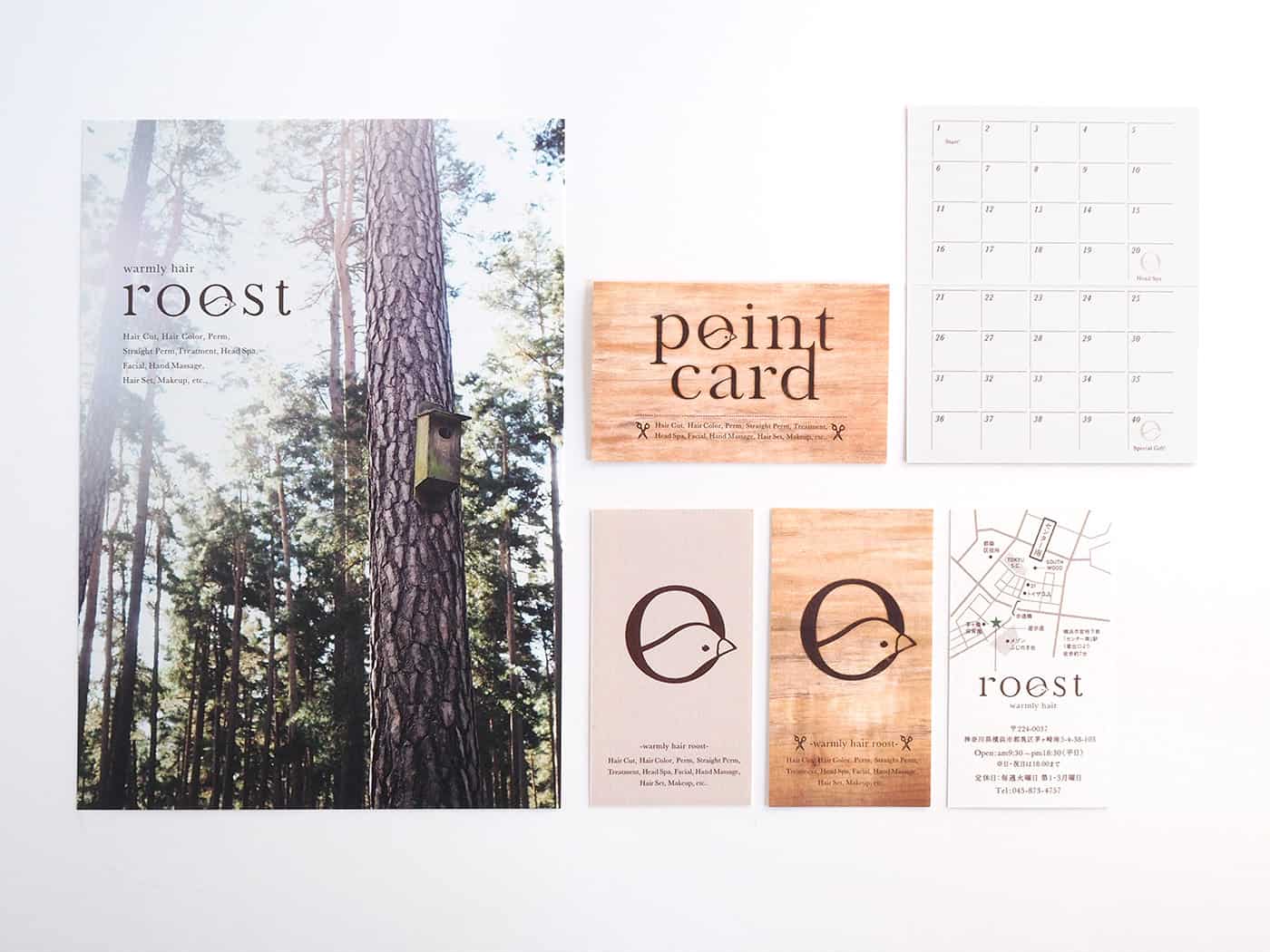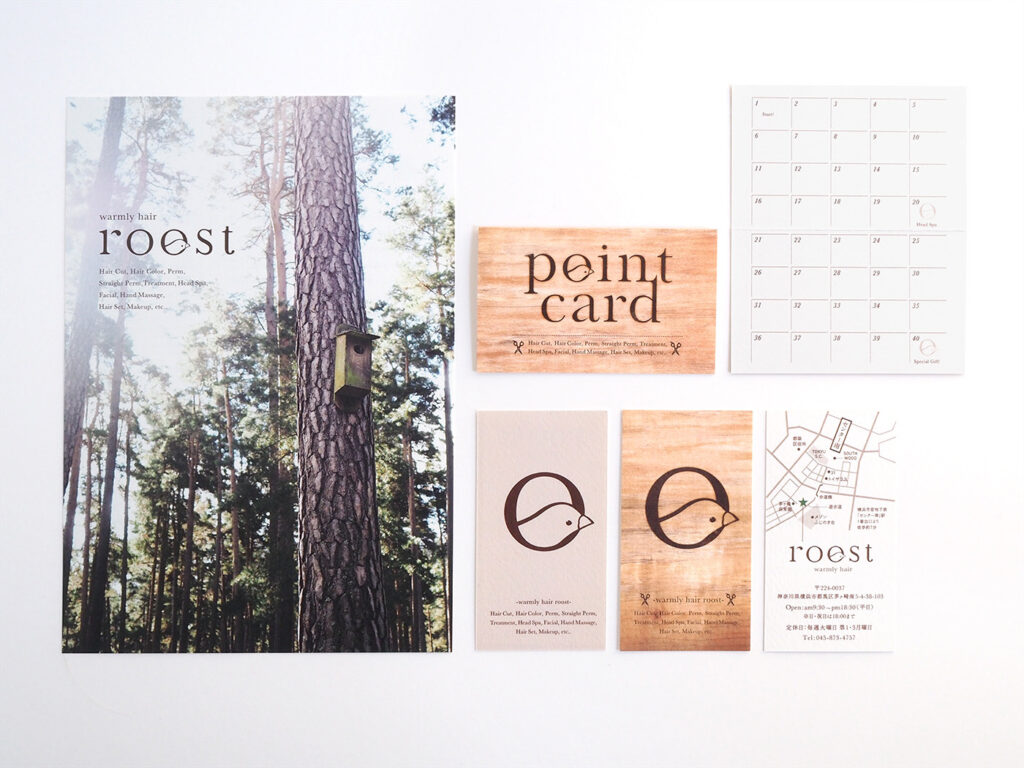 18. Valhalla Barbershop Logo
Rocío Olmos created this barbershop hair cut logo by combining a silhouette of a beard with axe-cuts for a unique design inspired by vikings.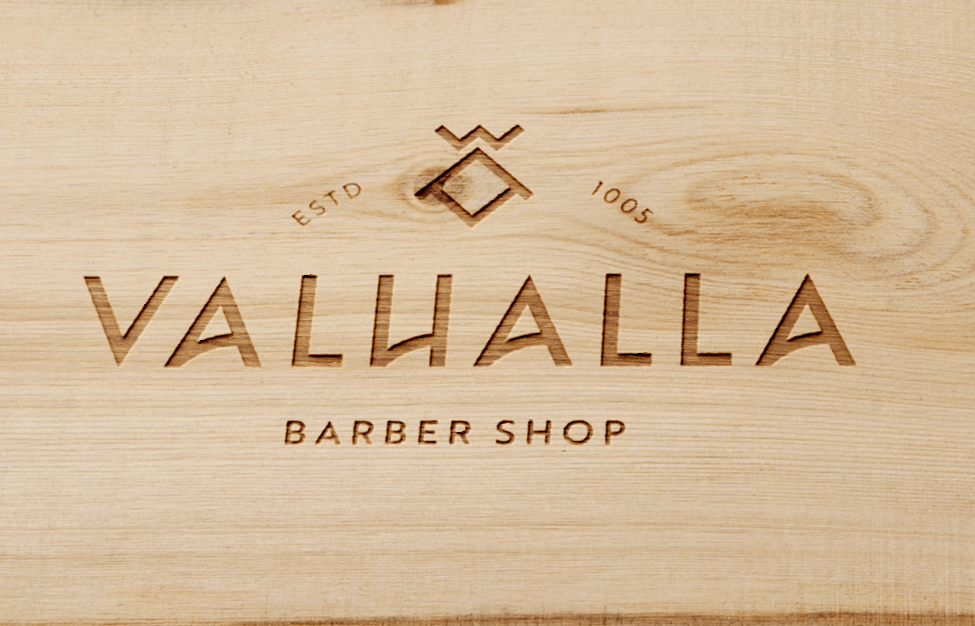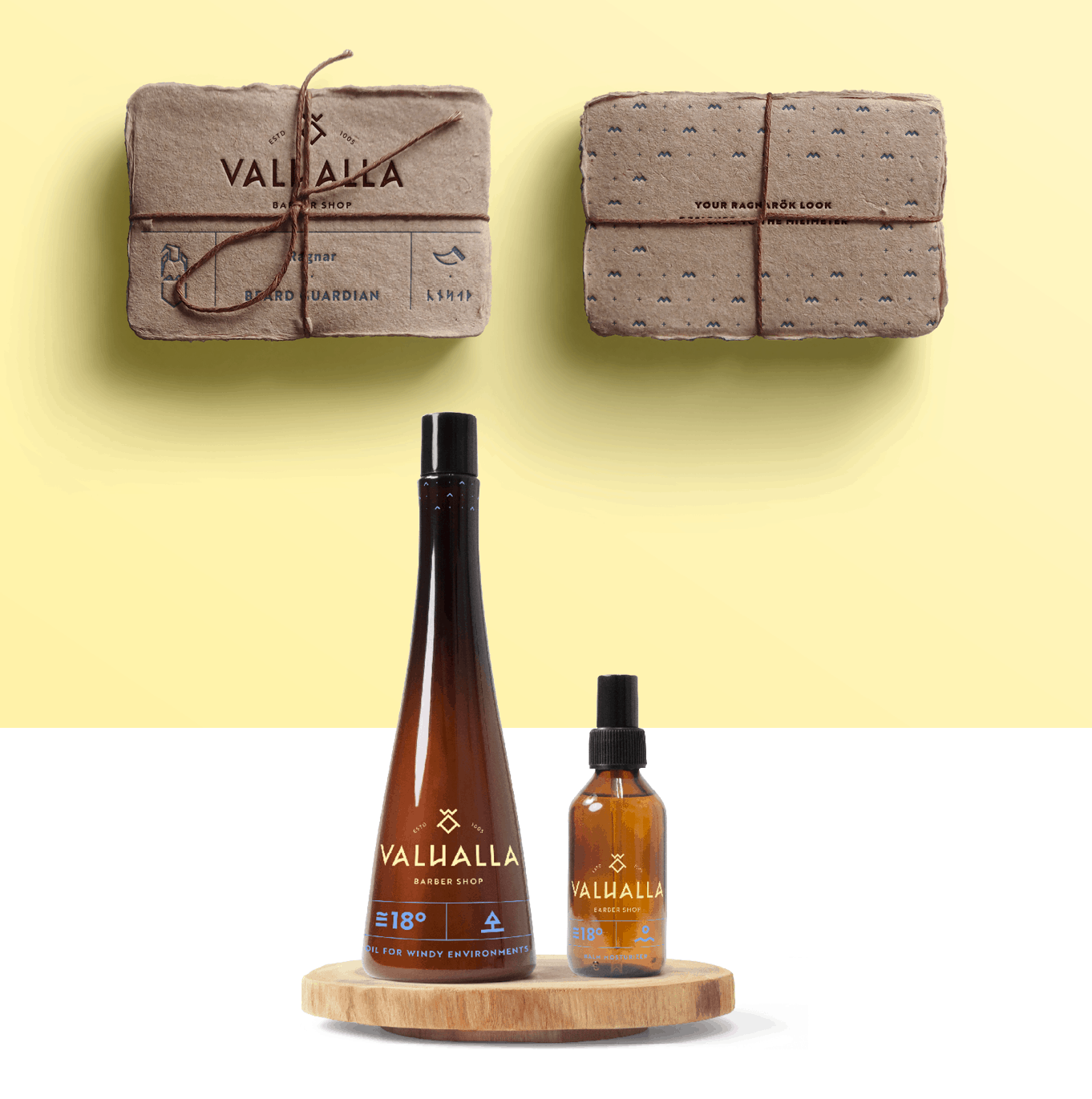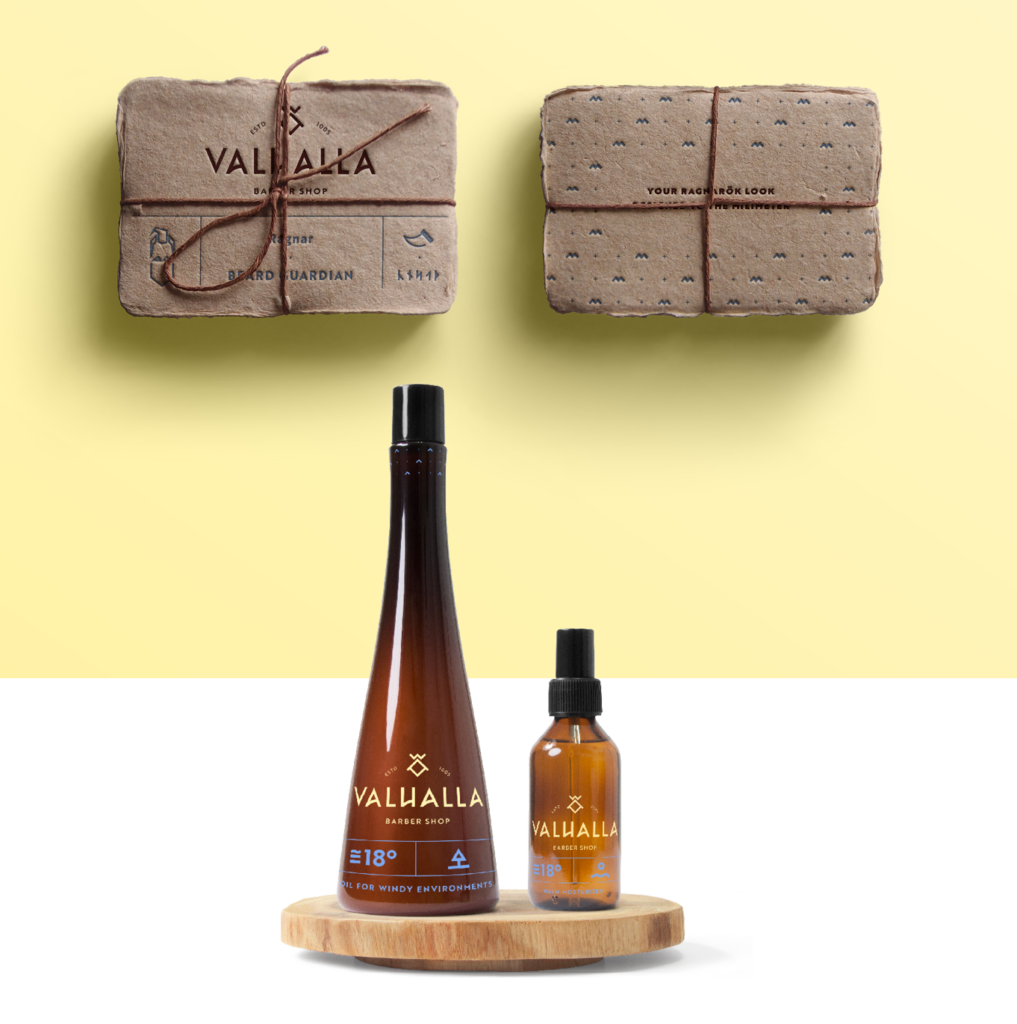 19. Magenta Nail Salon Logo
This design created by Dasha Sellest is chic and feminine.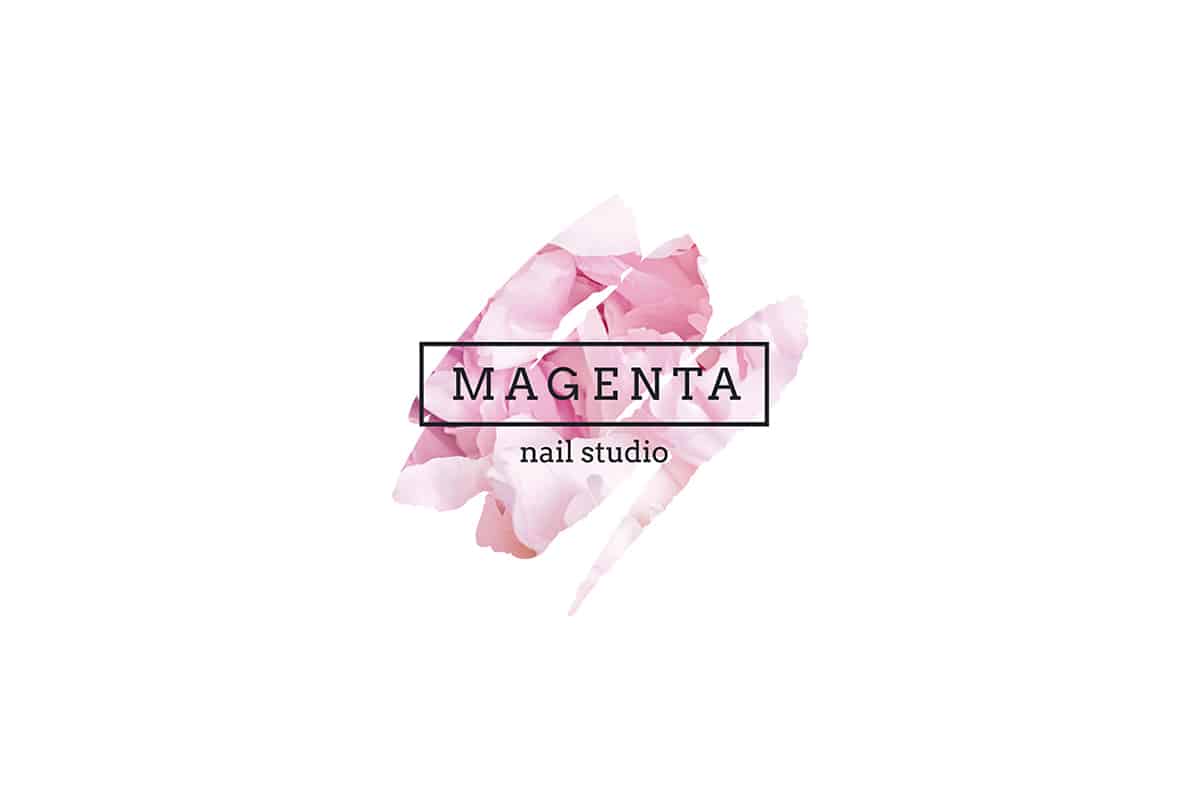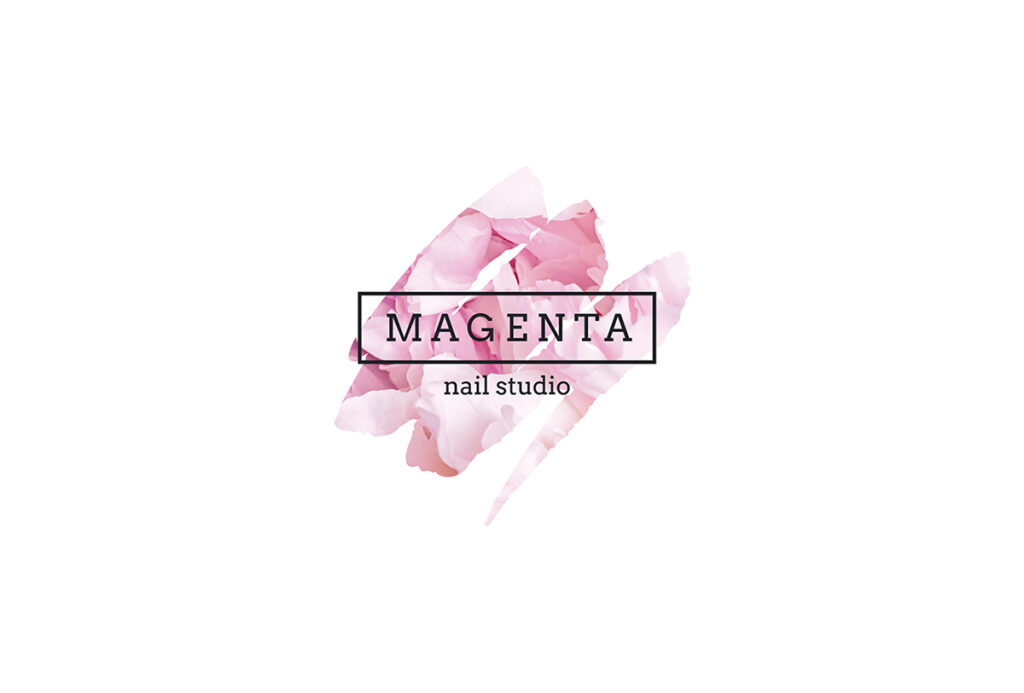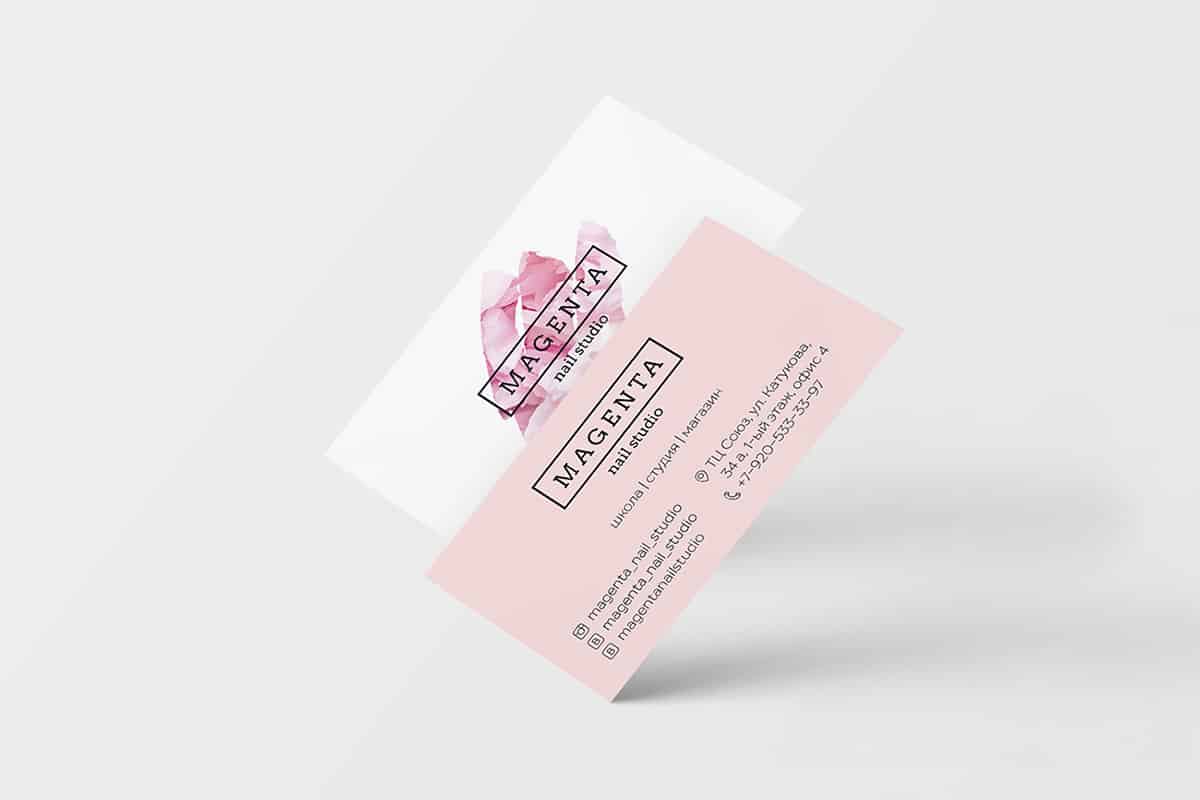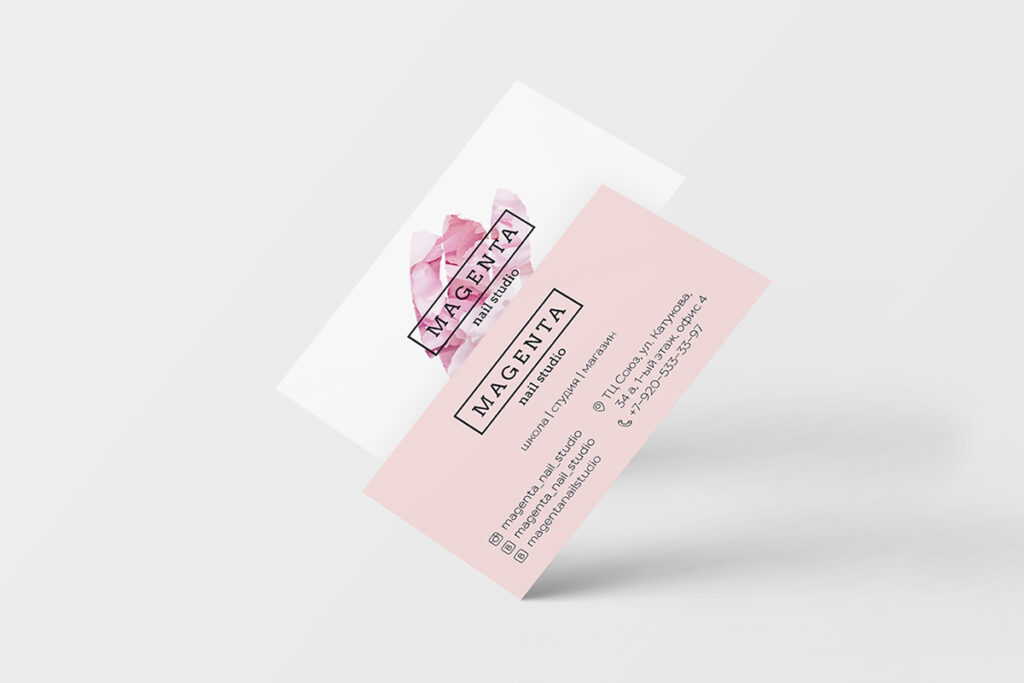 20. Elevation Hair Co. Beauty Salon Logo
This hair company logo by Caitlin Shannon is another example of symmetry,using lines to create an image that plays into the salon's name.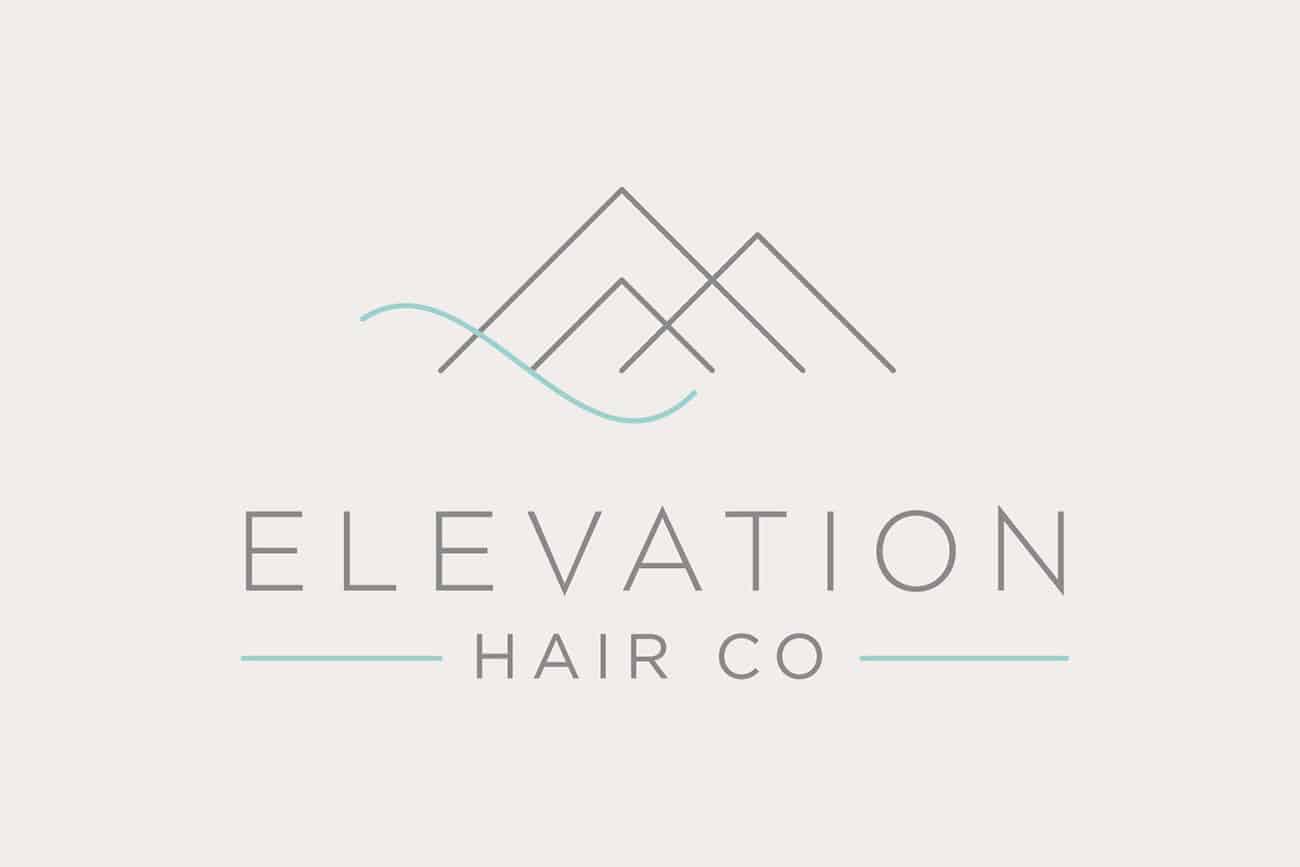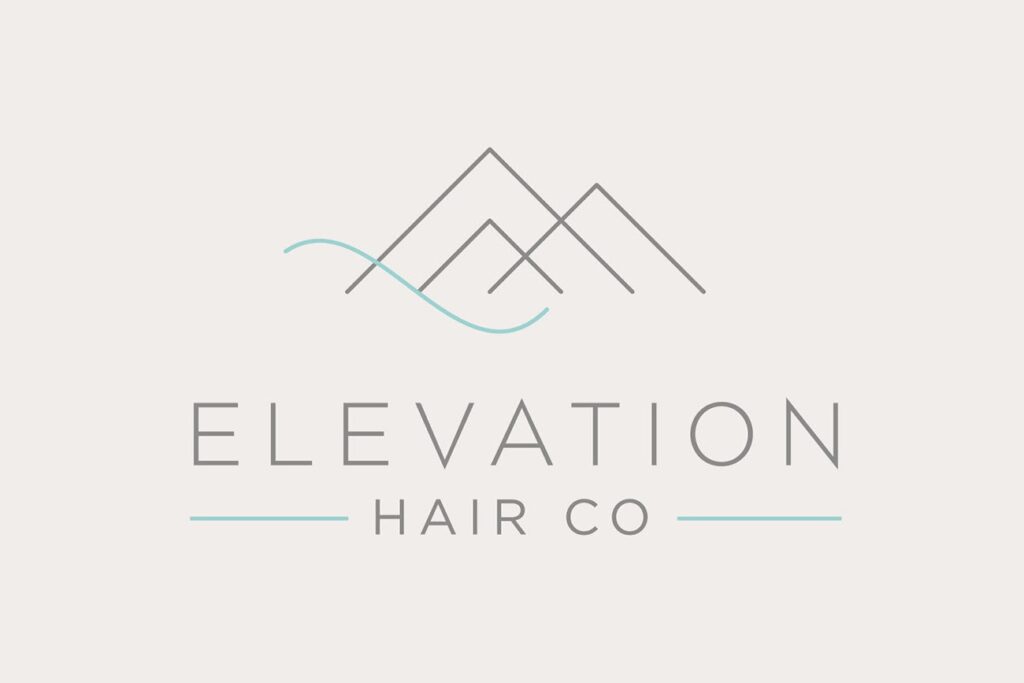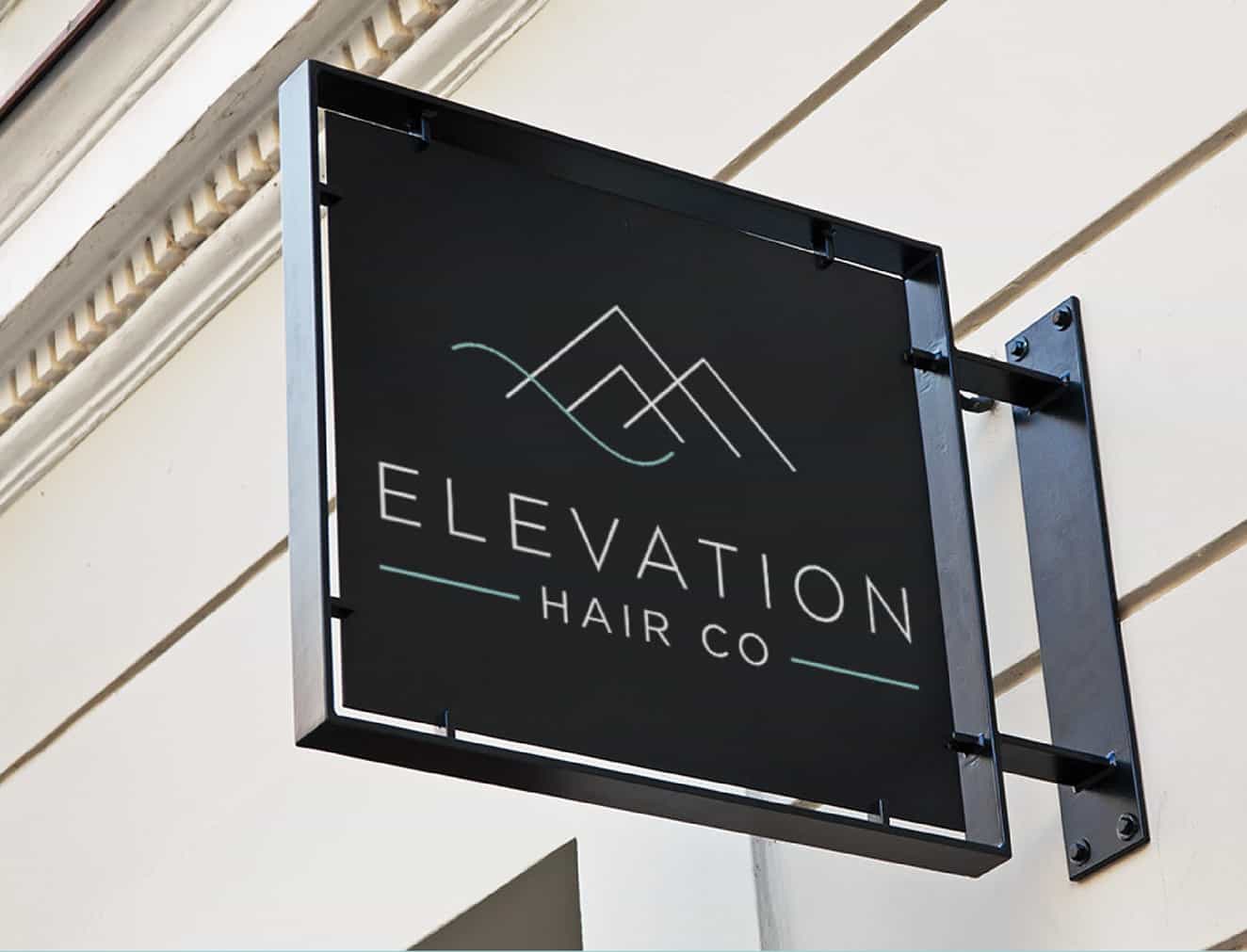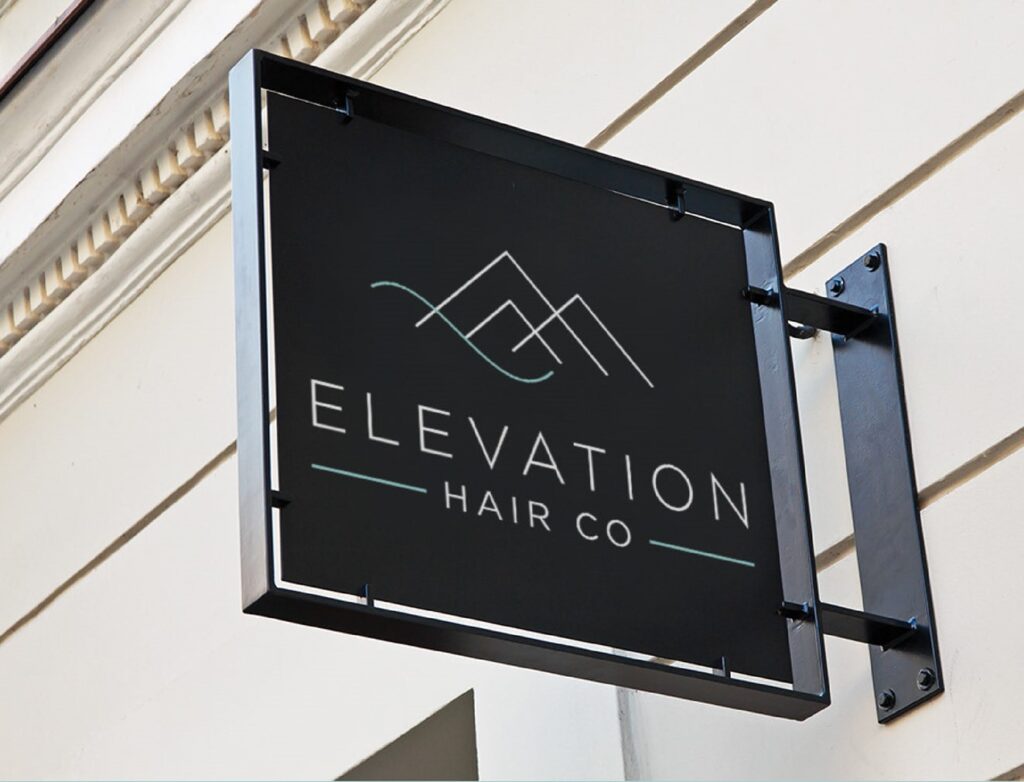 21. Coco Nail Lab Nail Salon Logo
This design by Sylwia Ropek features hand-drawn elements that come together in a fun, unique logo, perfect for the art of doing nails.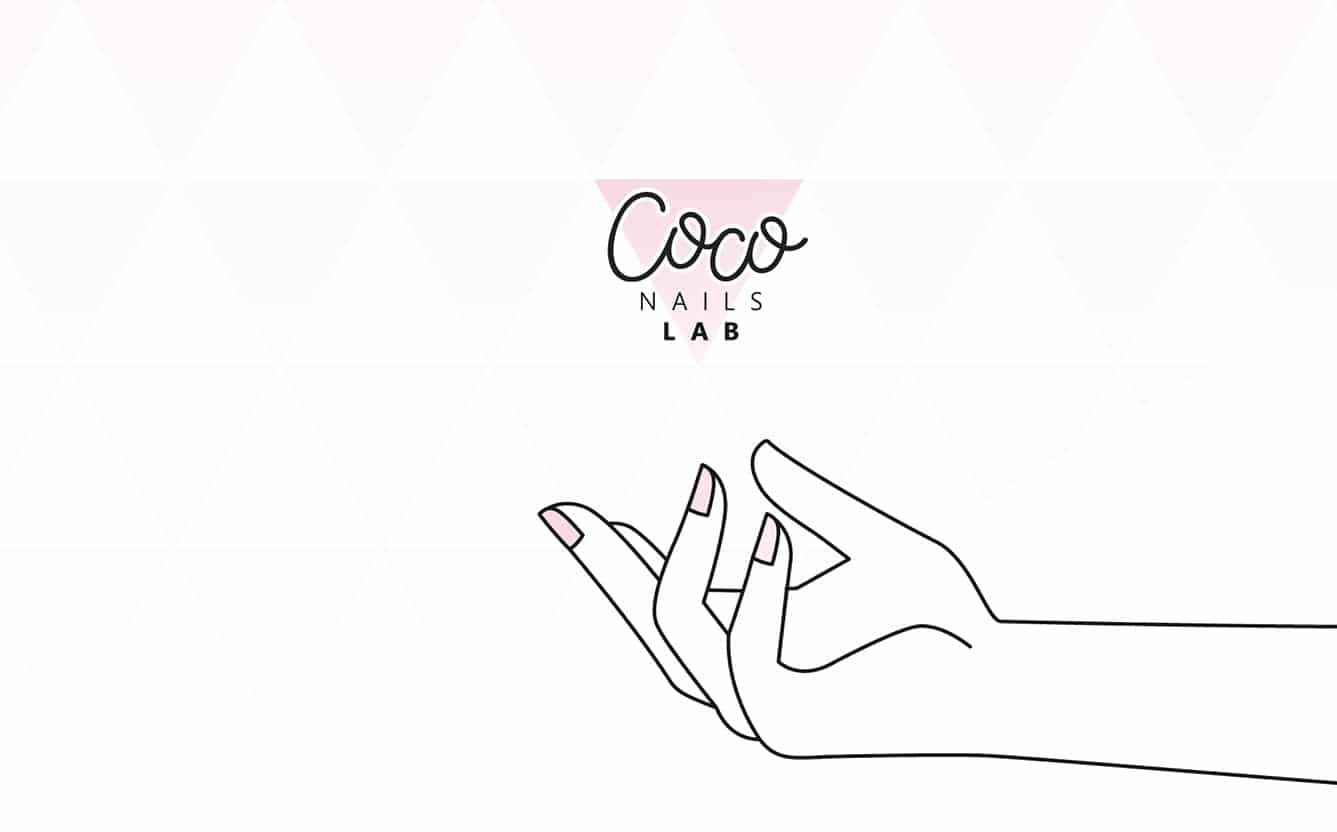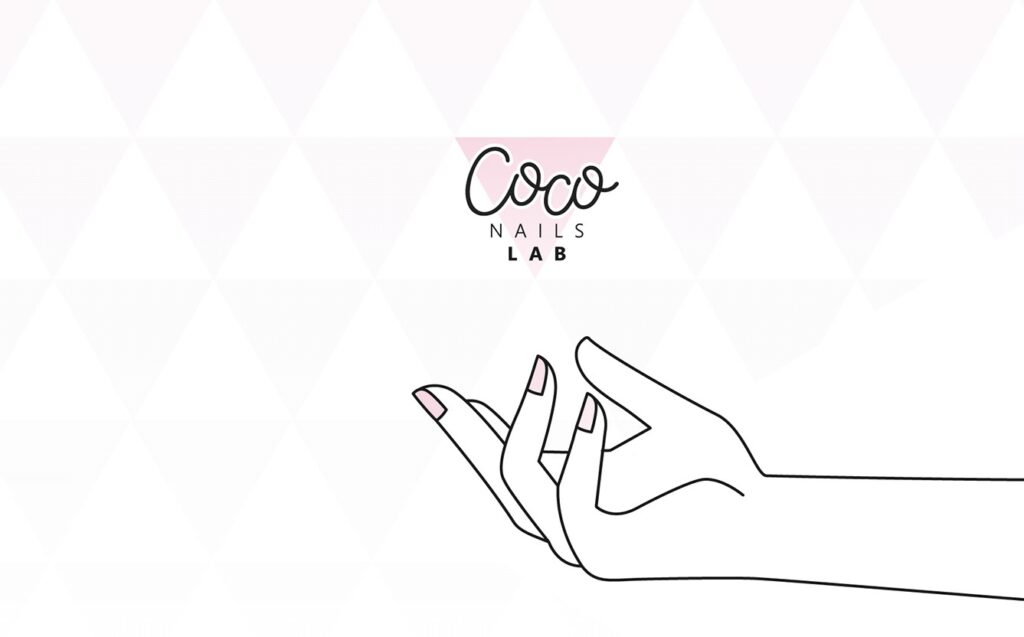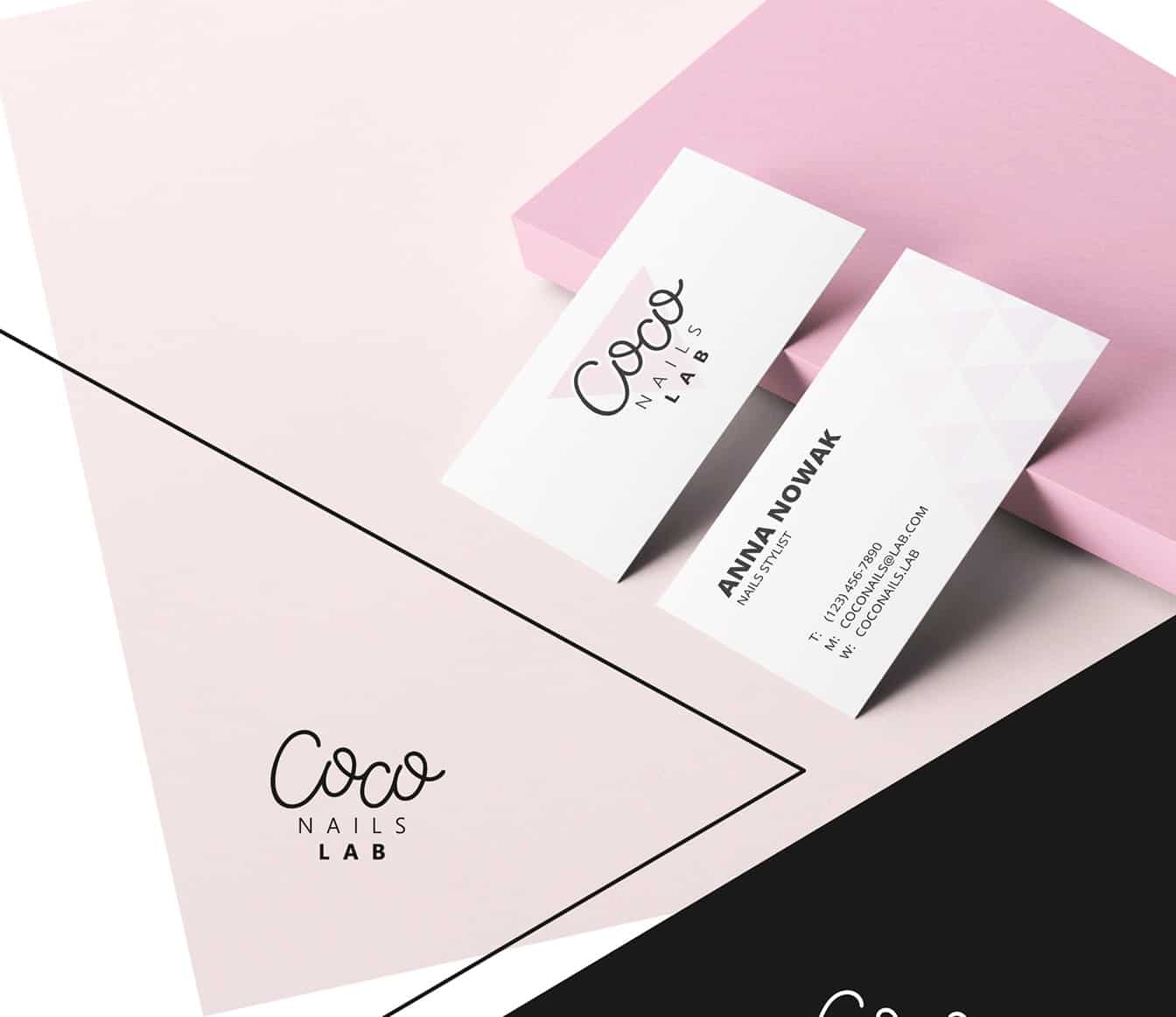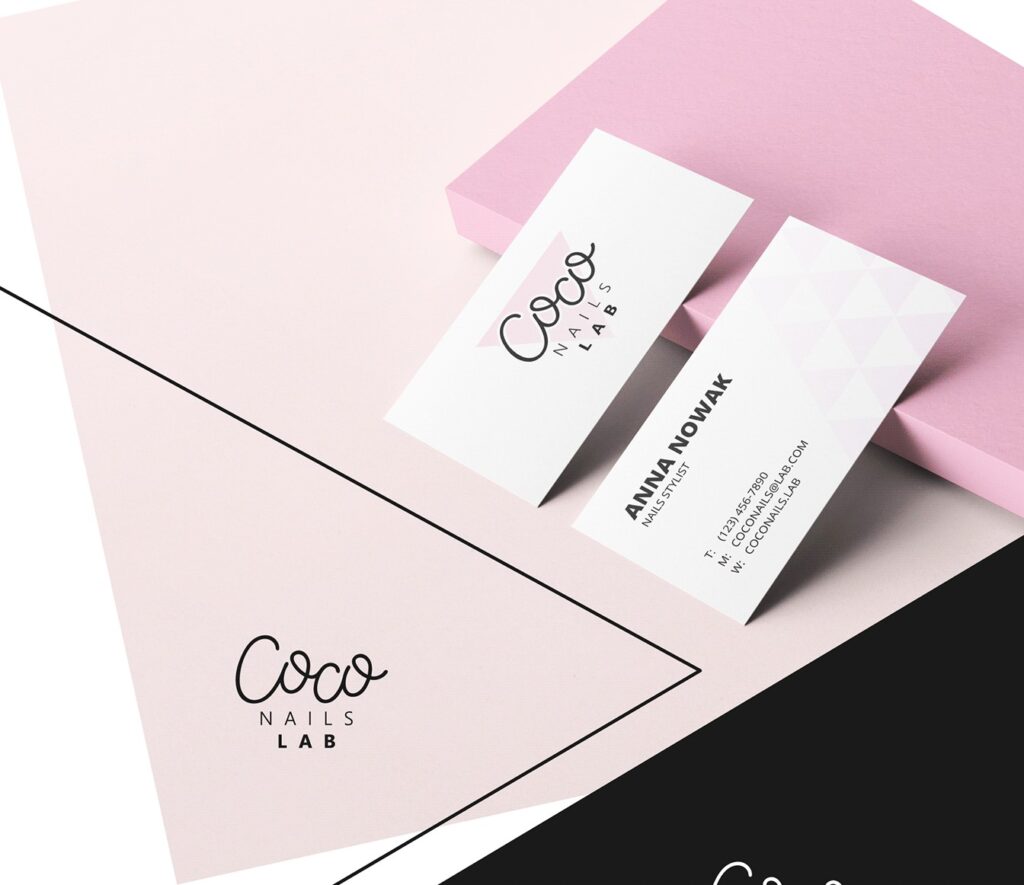 22. Dry Saloon Cosmetology Logo
This hair salon logo by Alessandro Laezza is clean and simple, relying on the salon's name itself to be the focal point of the design.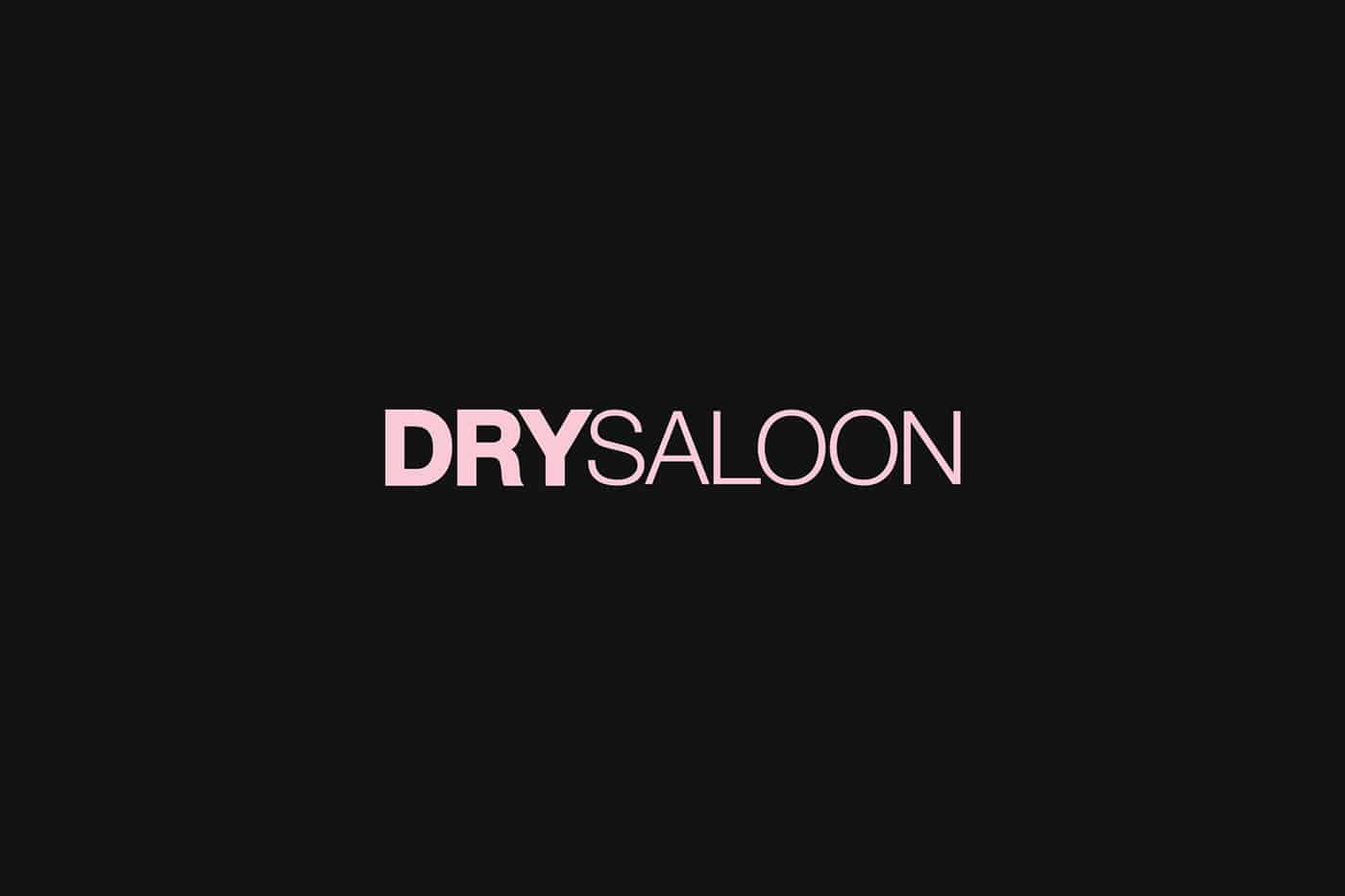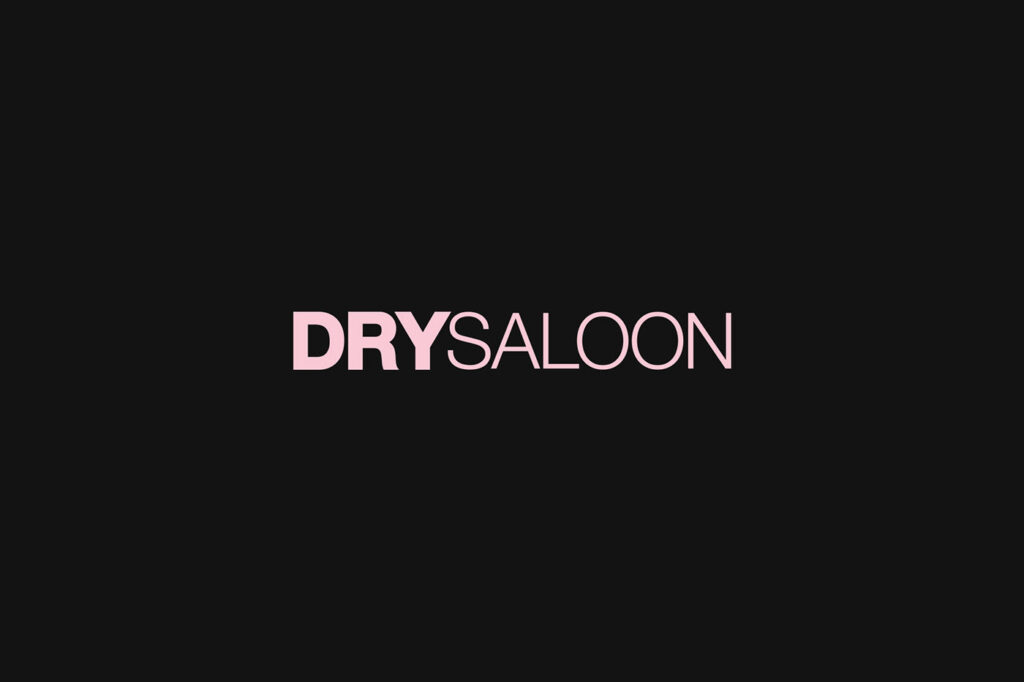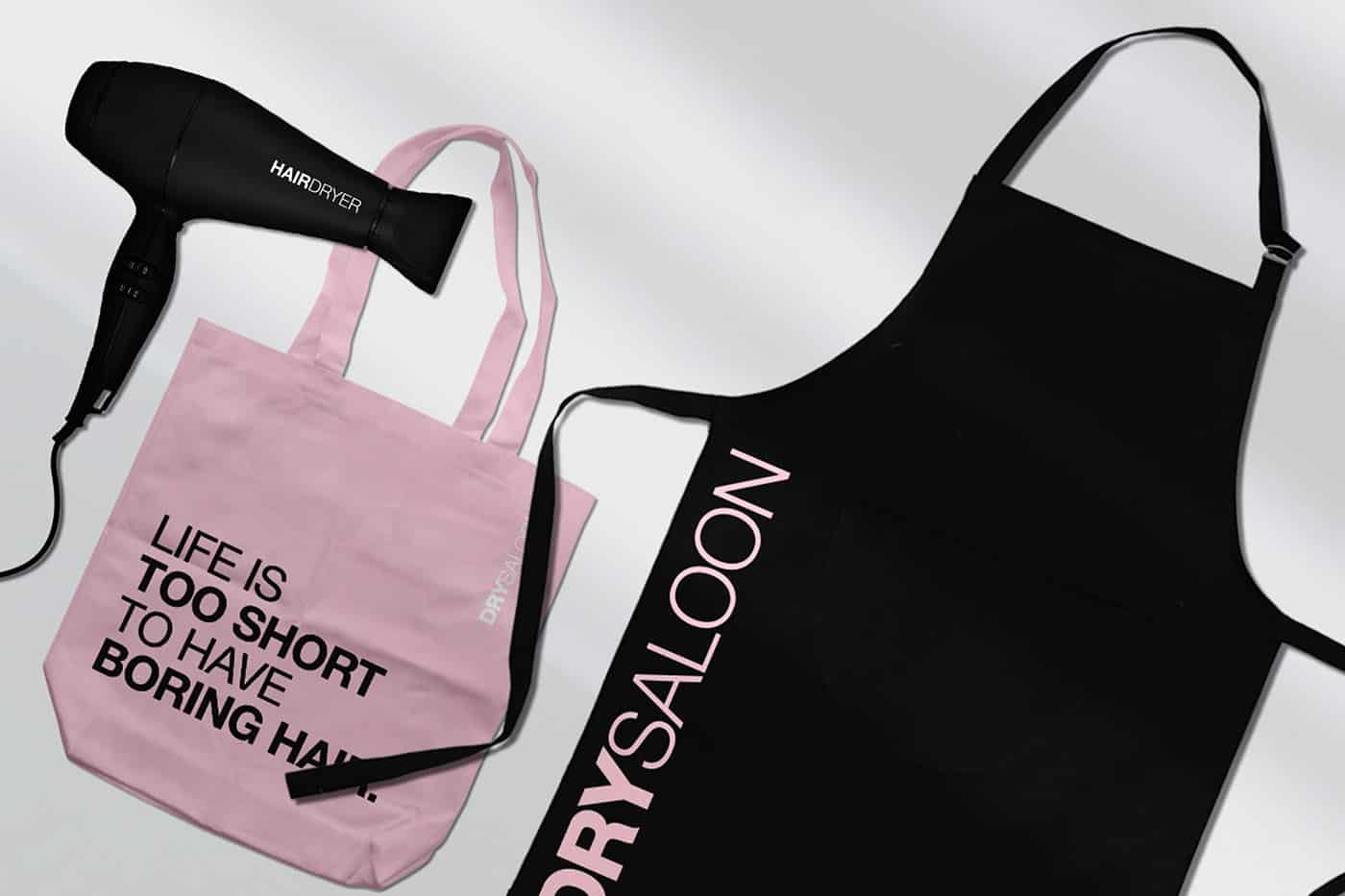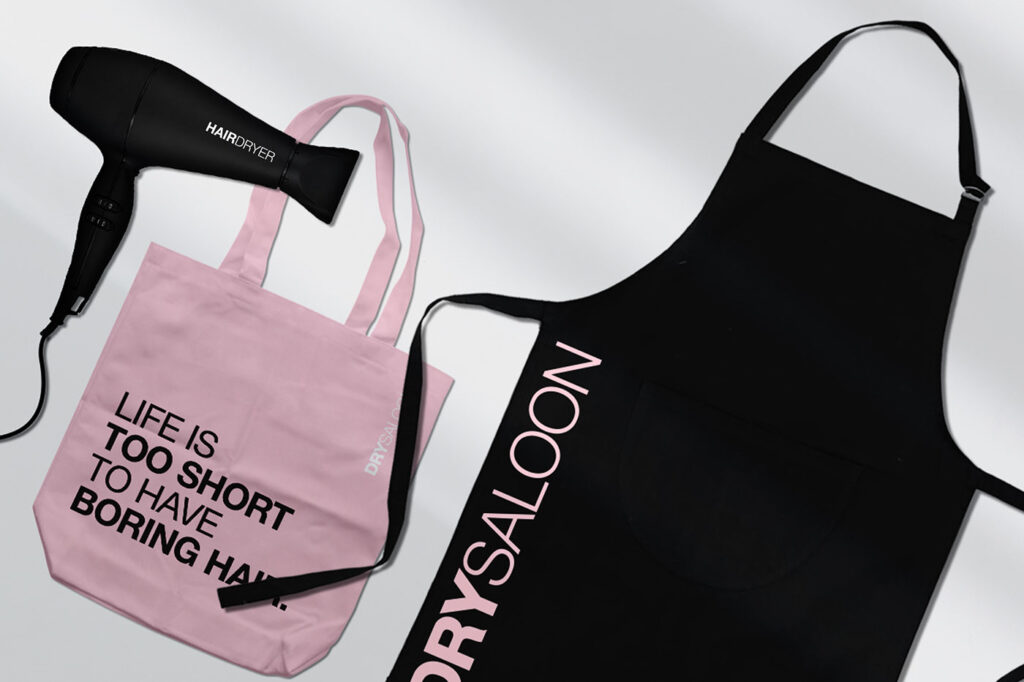 23. Tip to Toe Nail Salon Logo
This design by Peter Atef has a unique aesthetic with a retro-feel to it's bold graphics.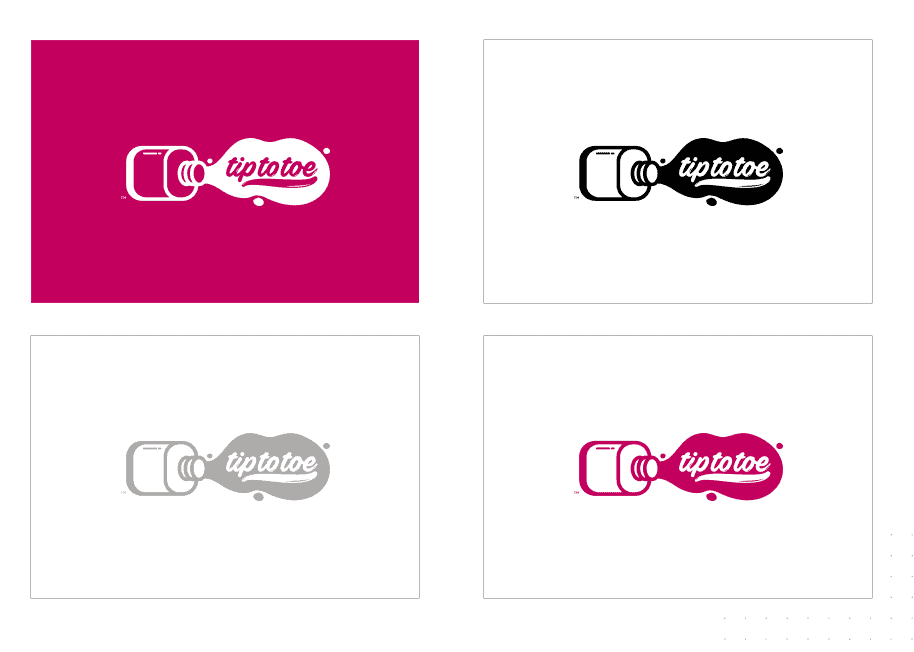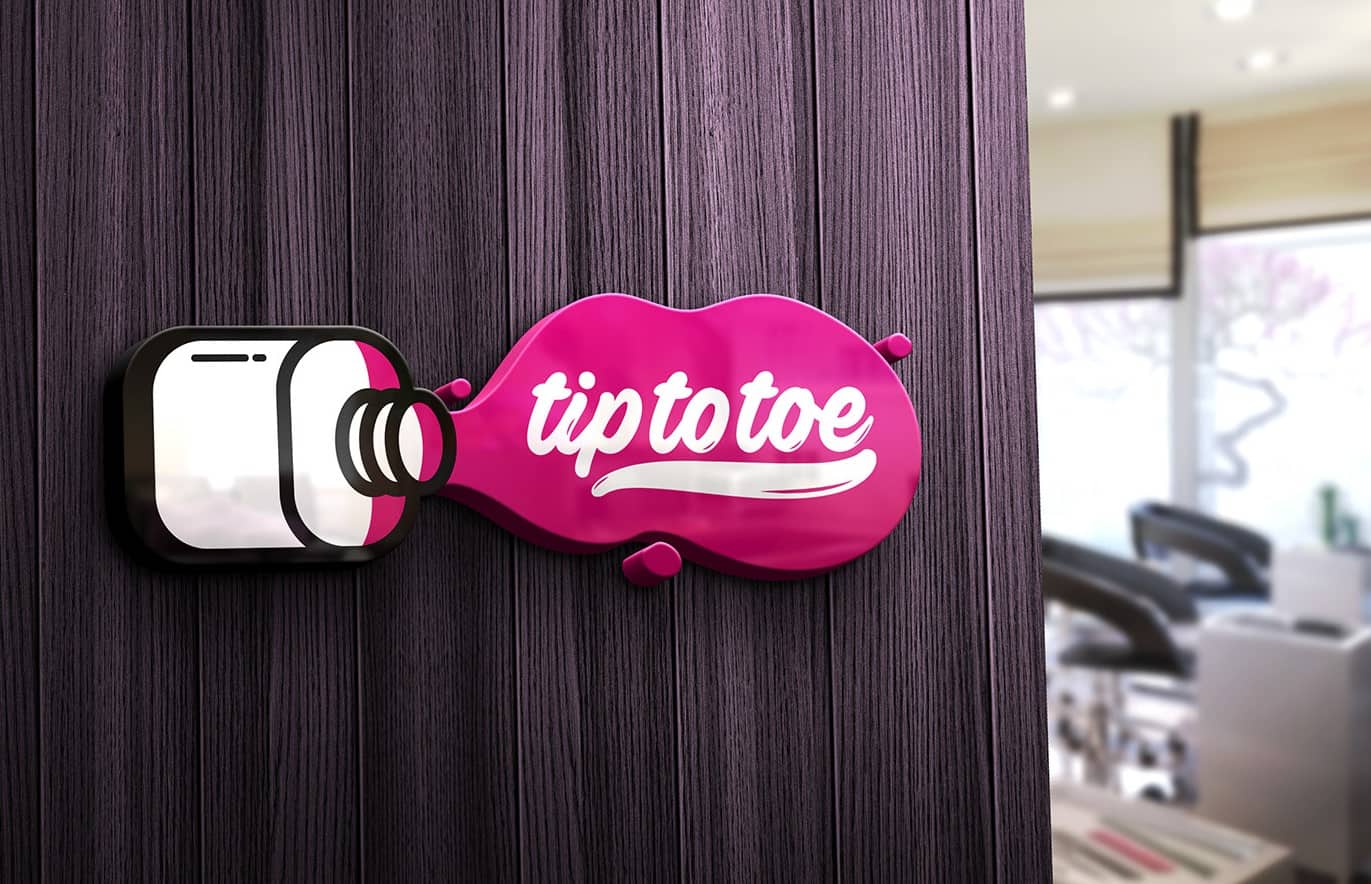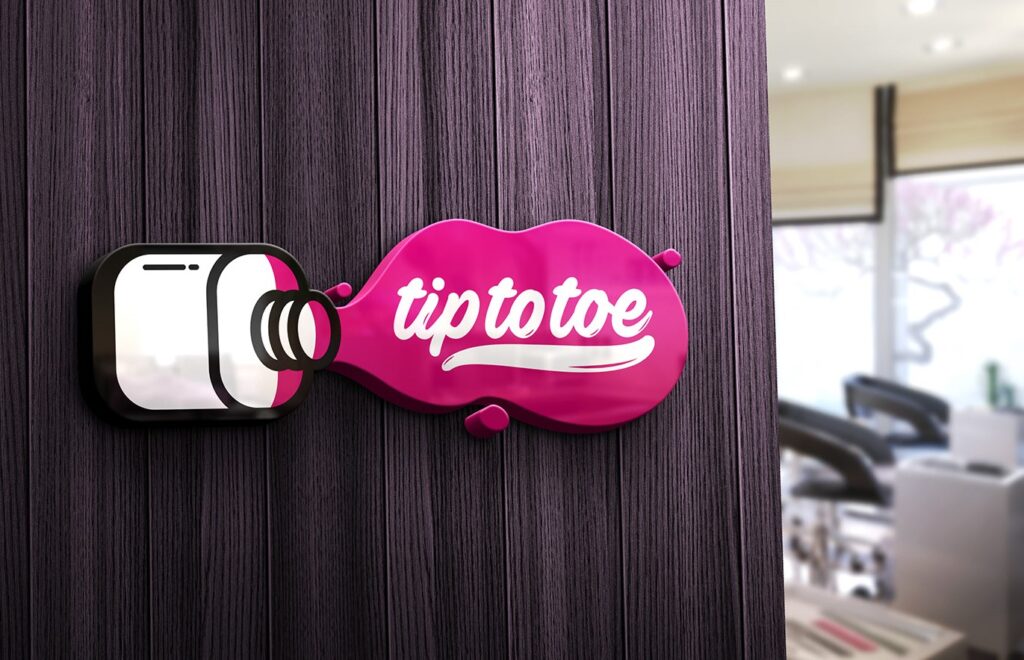 24. Blossom Wellness Salon and Spa Logo
This spa logo by Insigniada evokes calmness and tranquility with its simple leaf design and muted colors.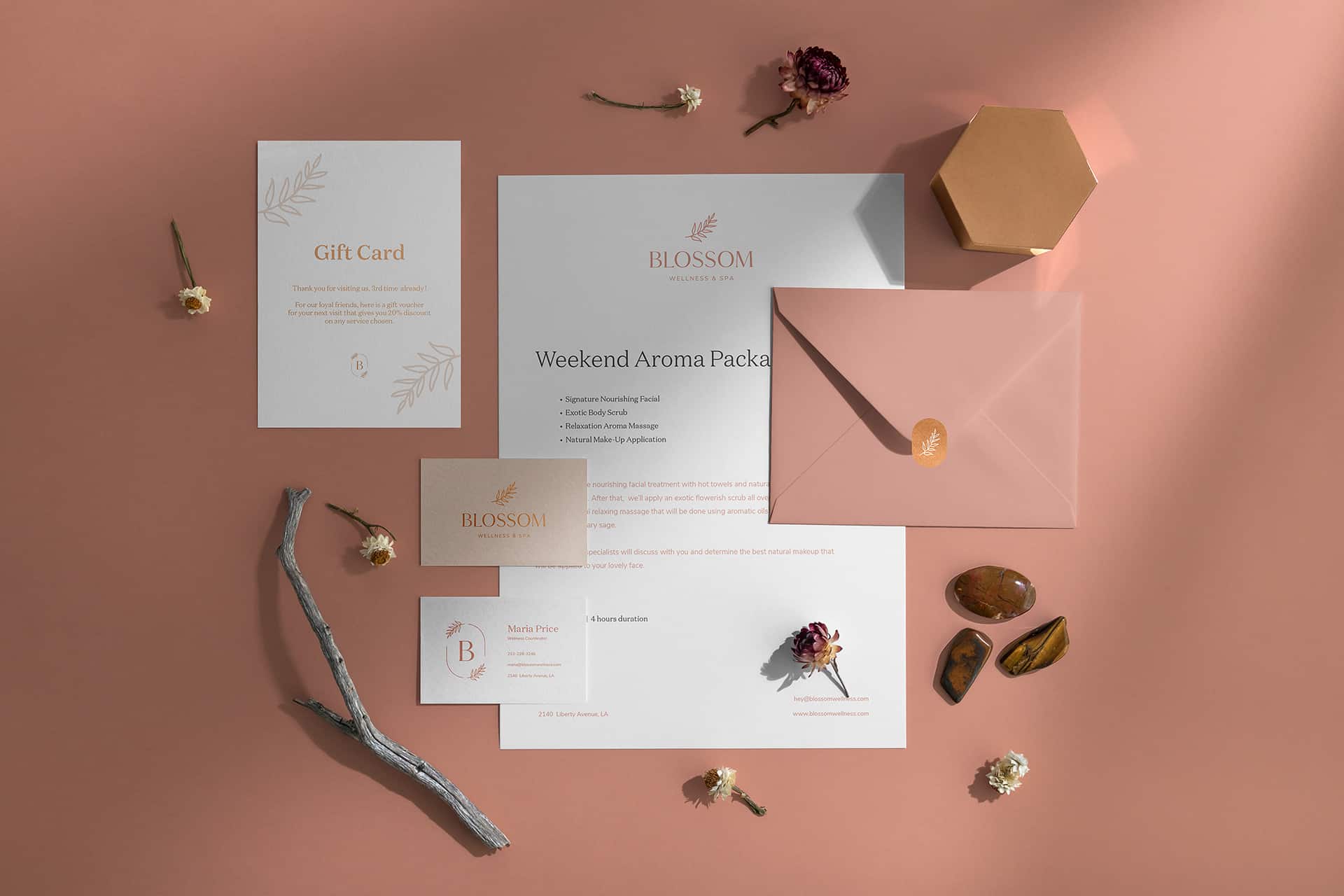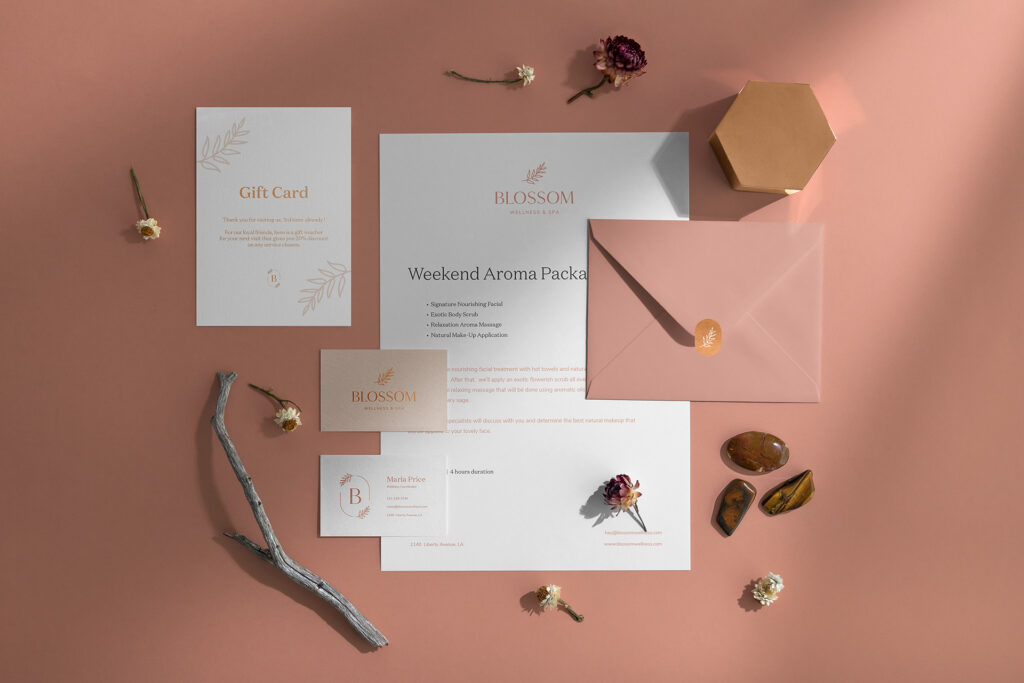 25. Azure Beauty Salon Logo
This logo created by Anuja Kanani is another good design for a beauty or wellness spa. It stands out with its symmetry and simplicity.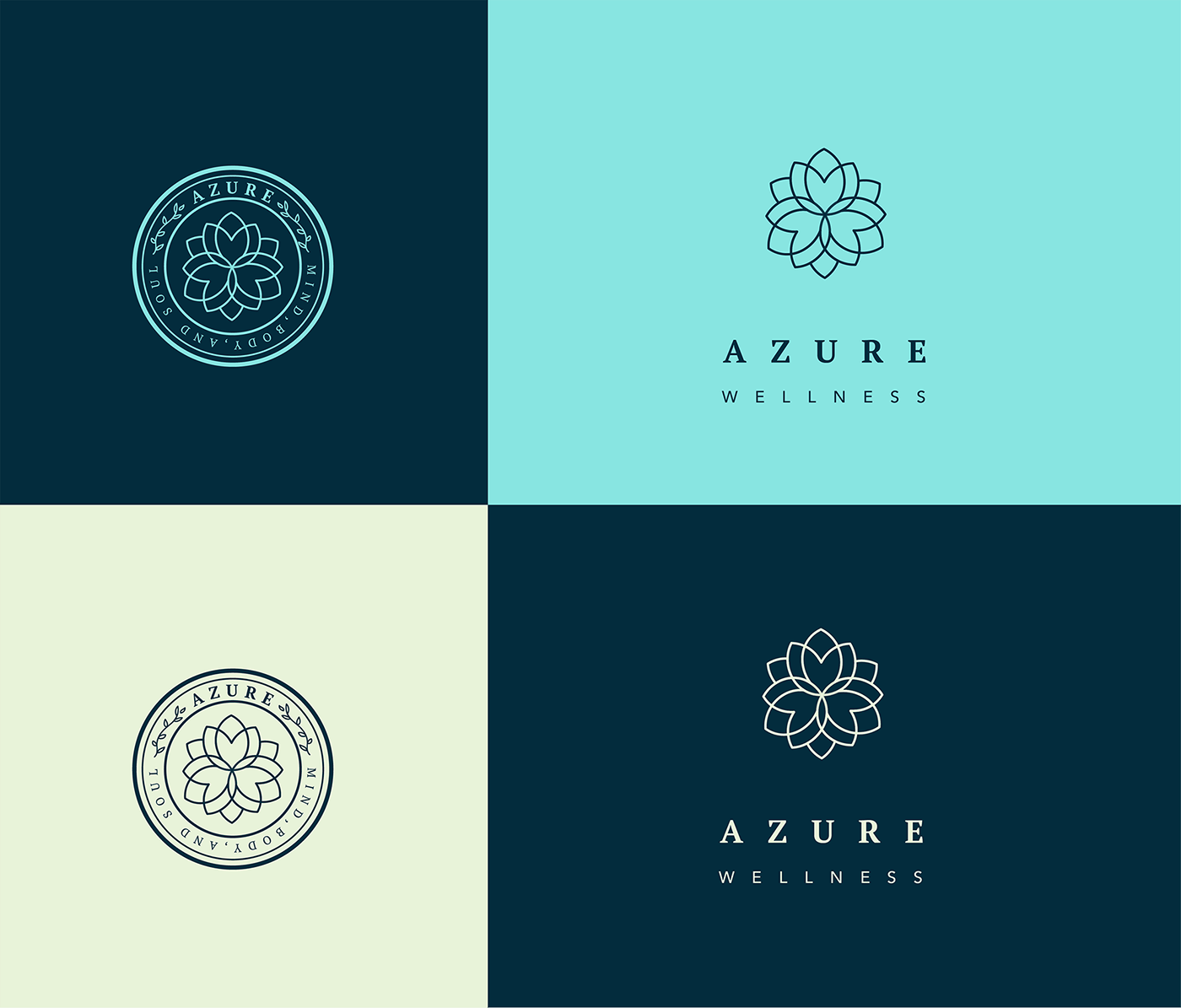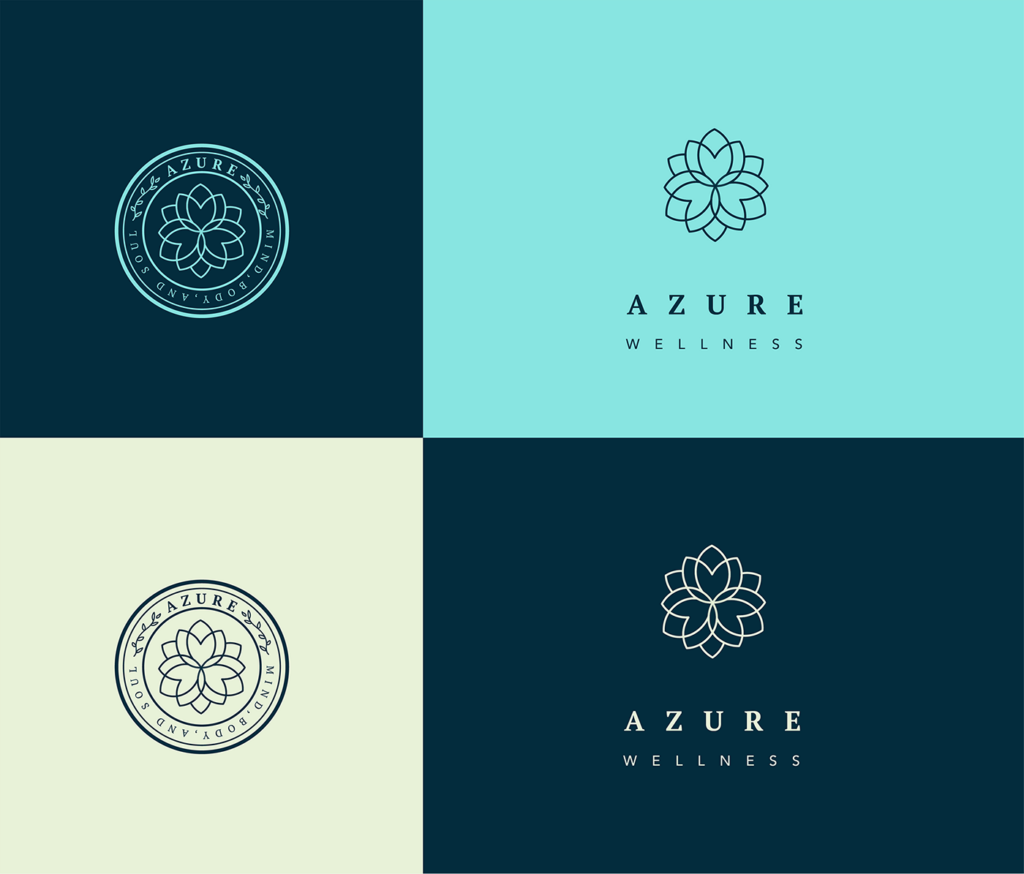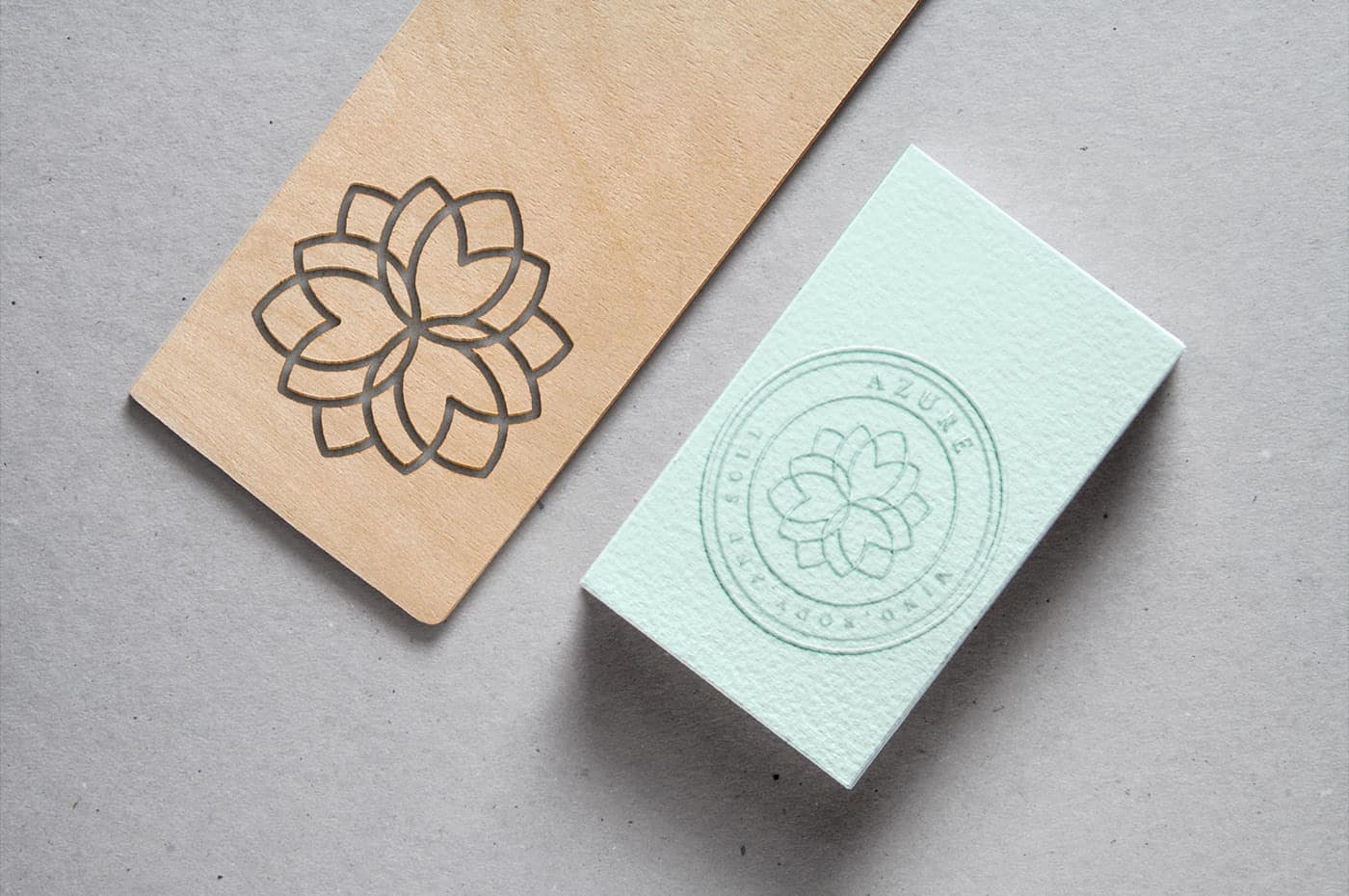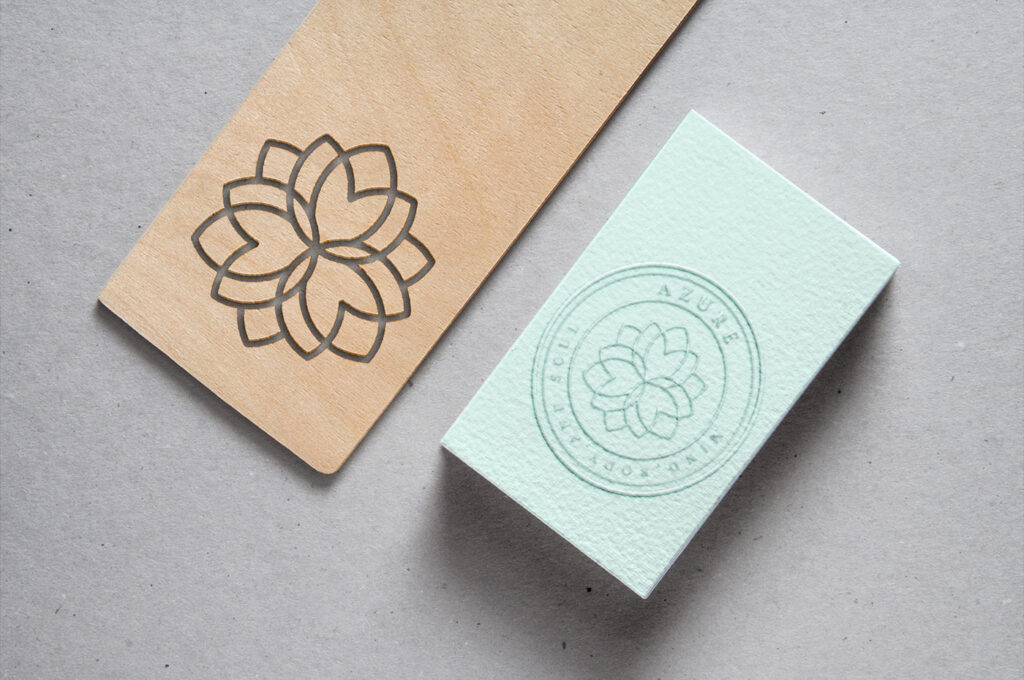 26. Christina Peter Hairdresser Logo
This hairdresser logo by Paul Marcinkowski cultivates an aesthetic with its warm tones and simple name as it's focal point.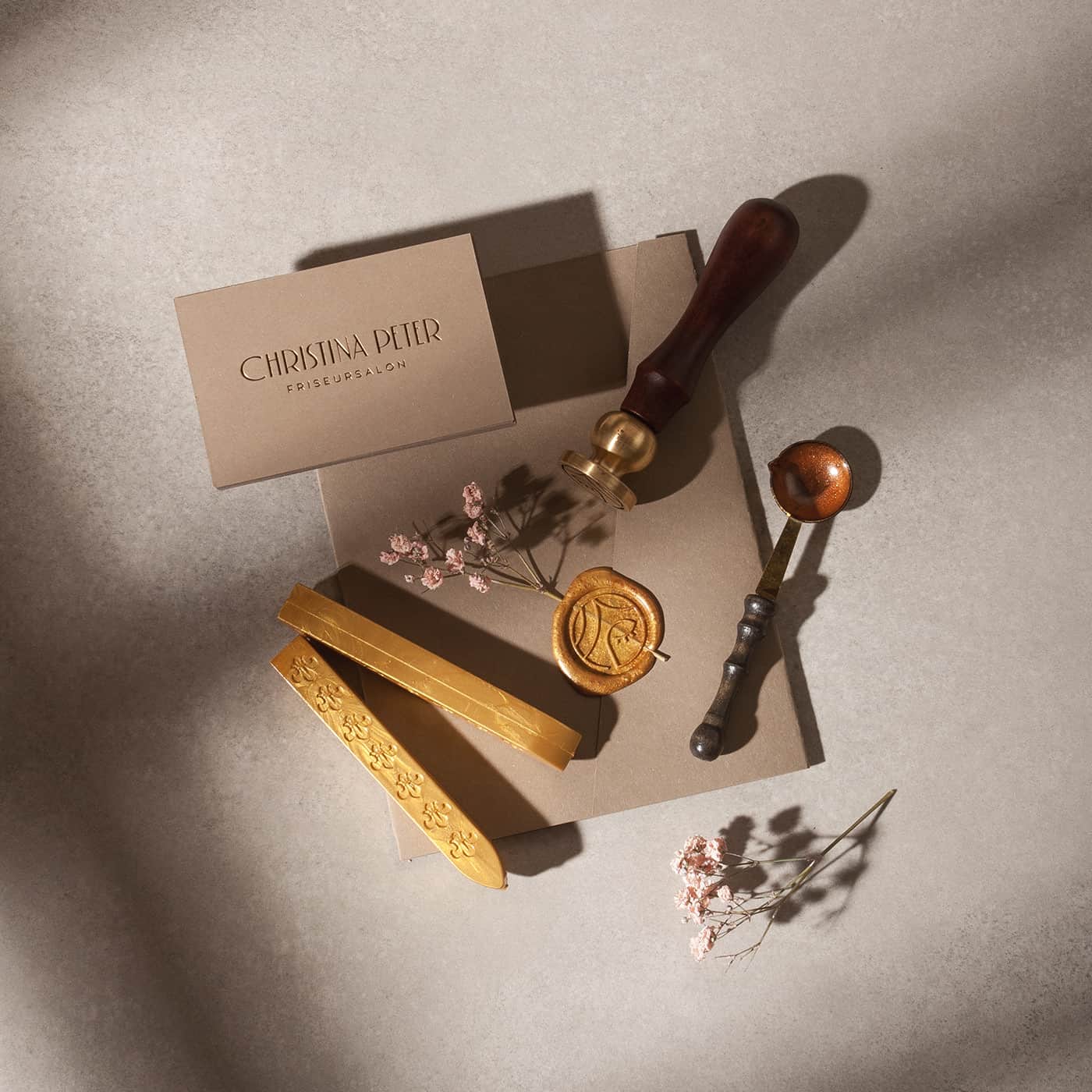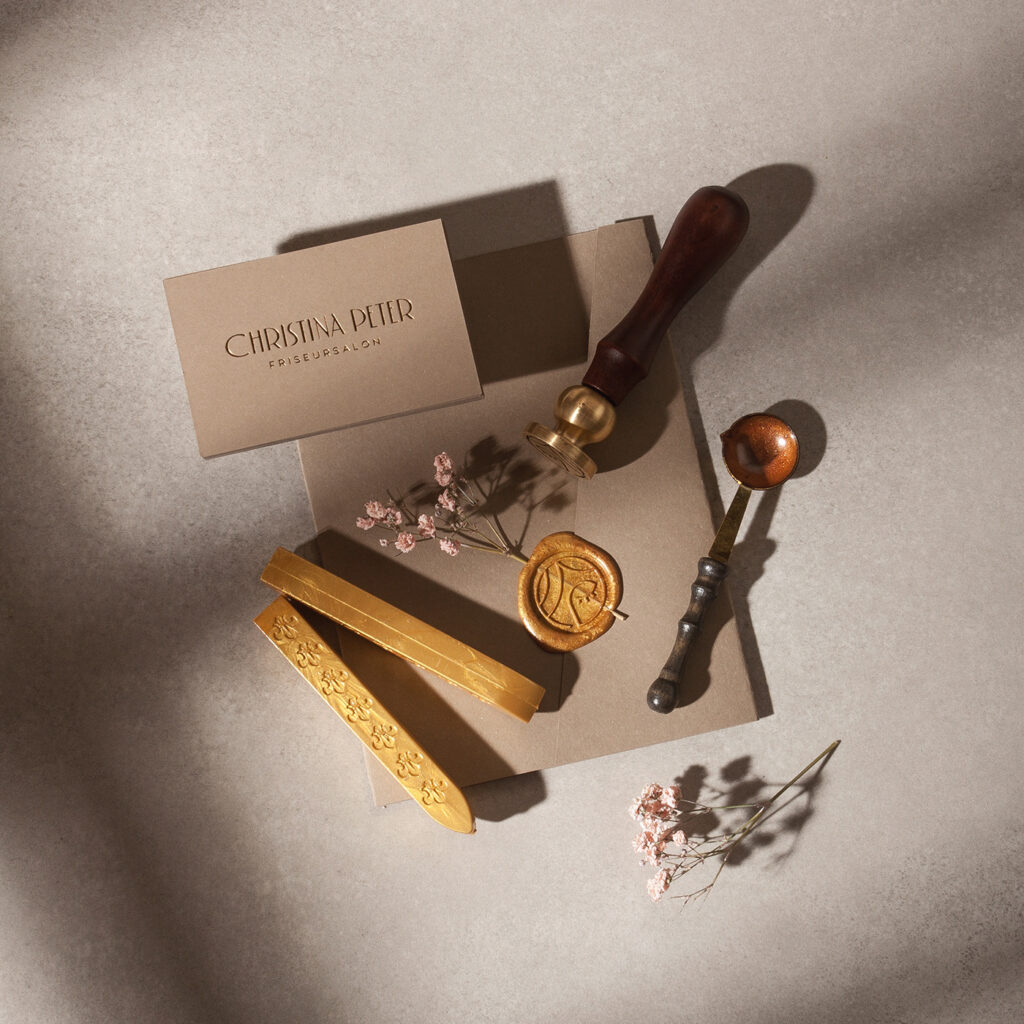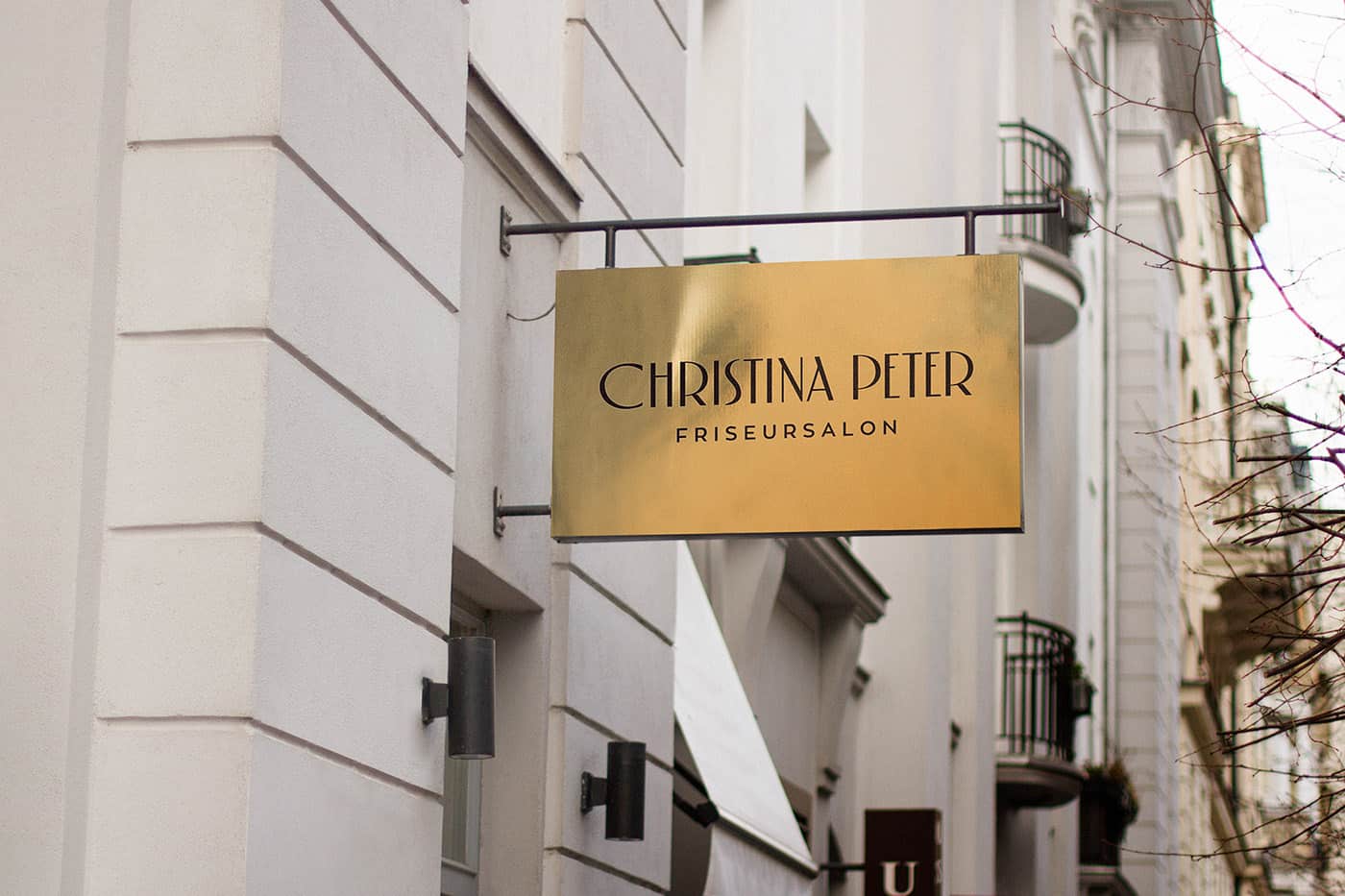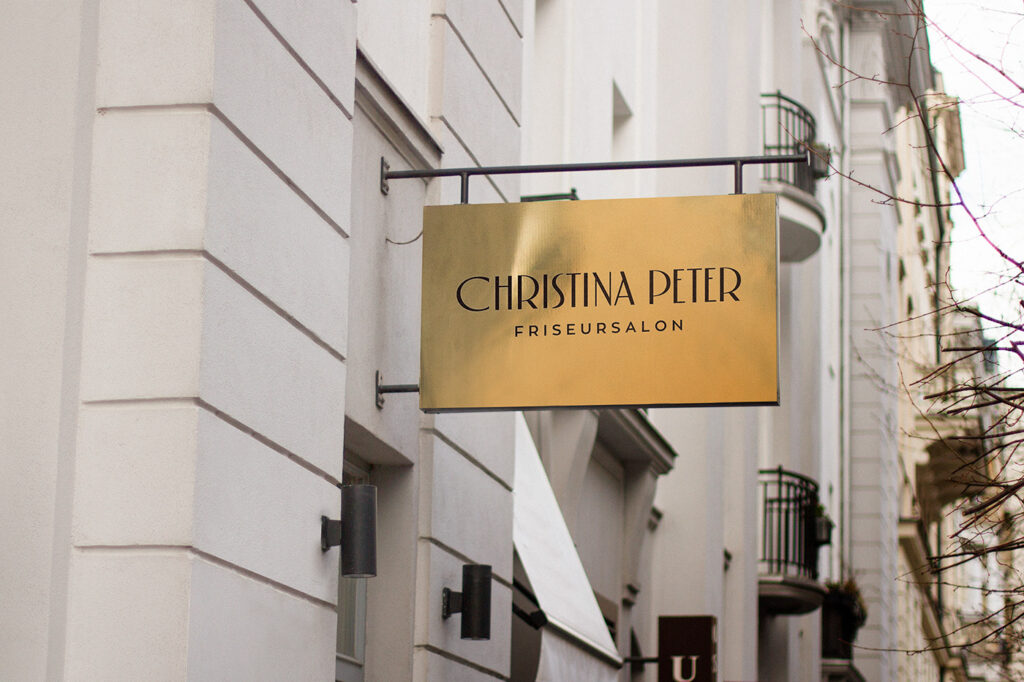 27. Barba Bird Barbershop Logo
This design by David Cmok puts a creative twist on shears giving this logo a signature look.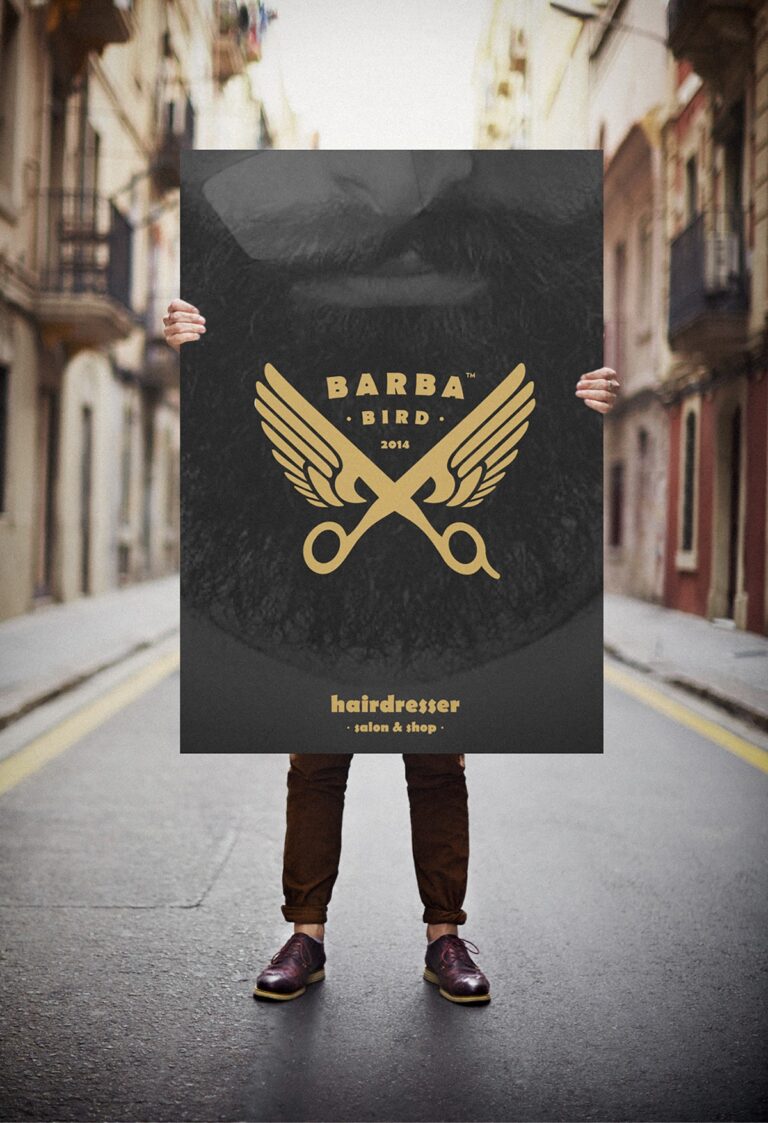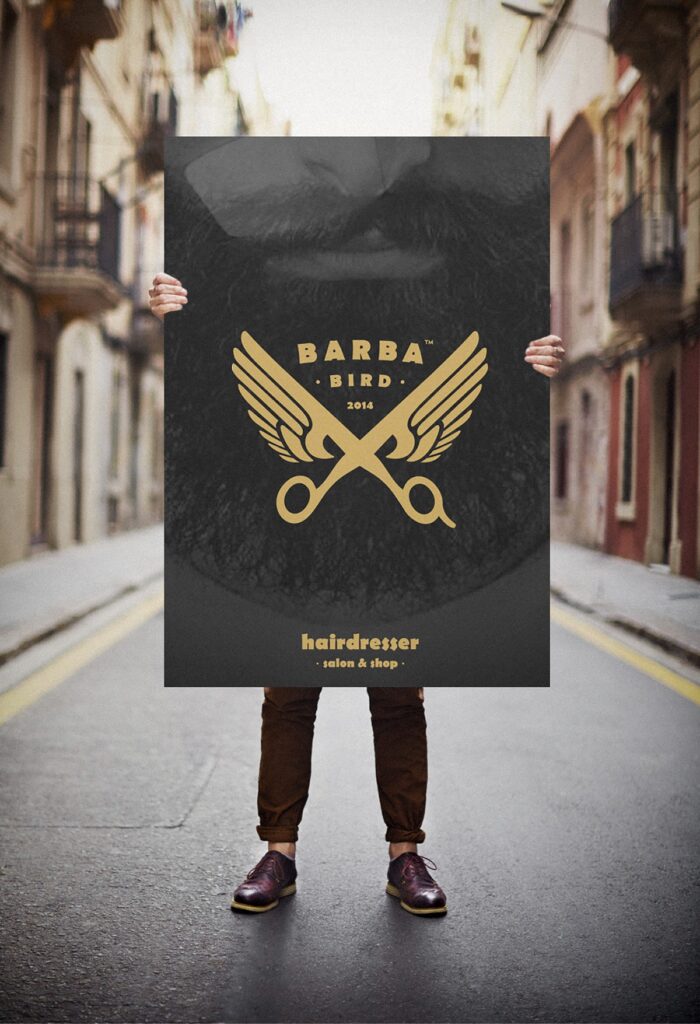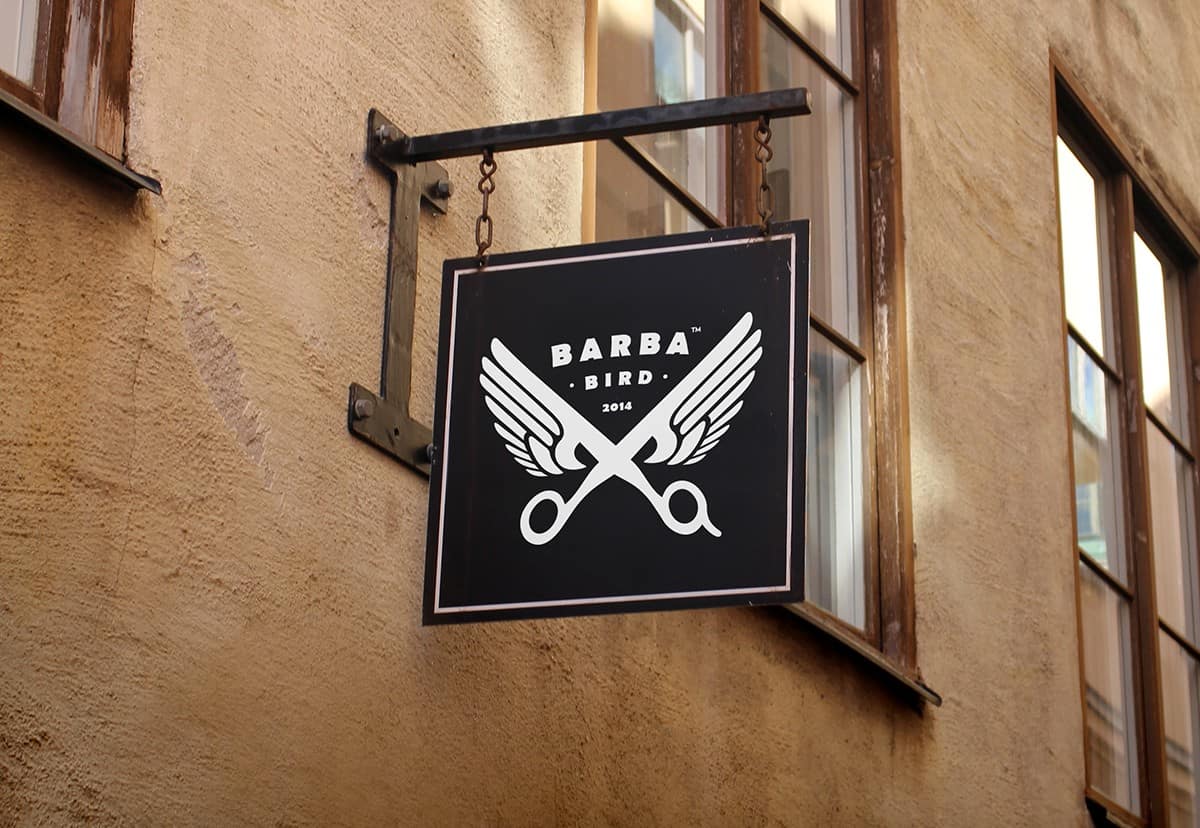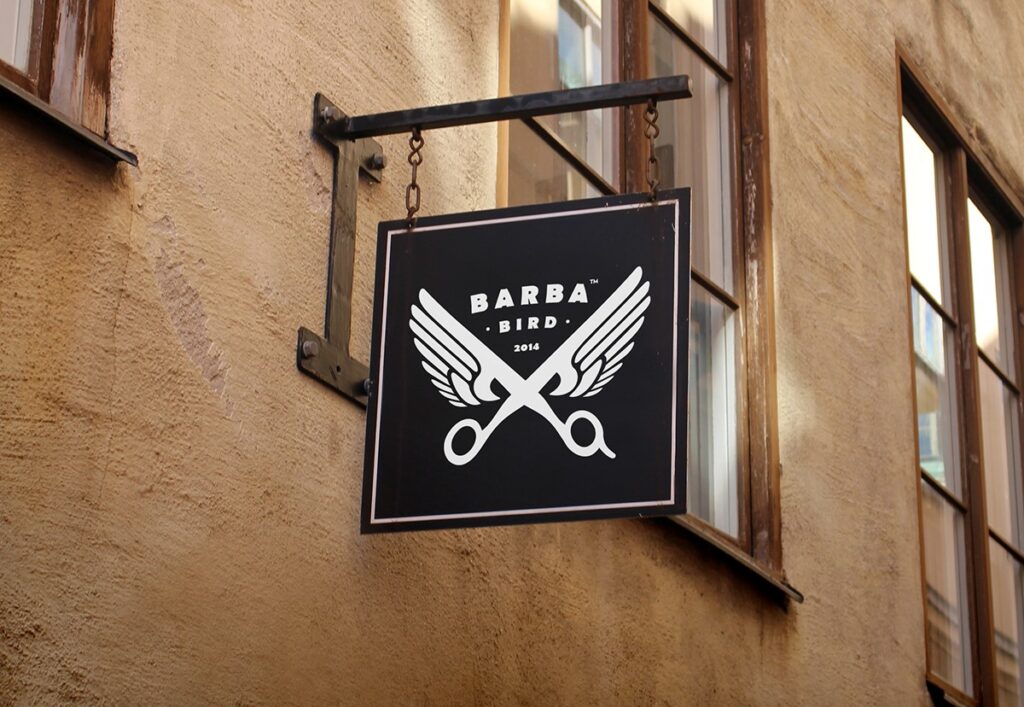 28. Lanlanfung Beauty Salon Logo
This feminine beauty salon logo by Khiem Dang was designed especially for a women's beauty salon. You can see the softness in the design and the butterflies add a unique touch.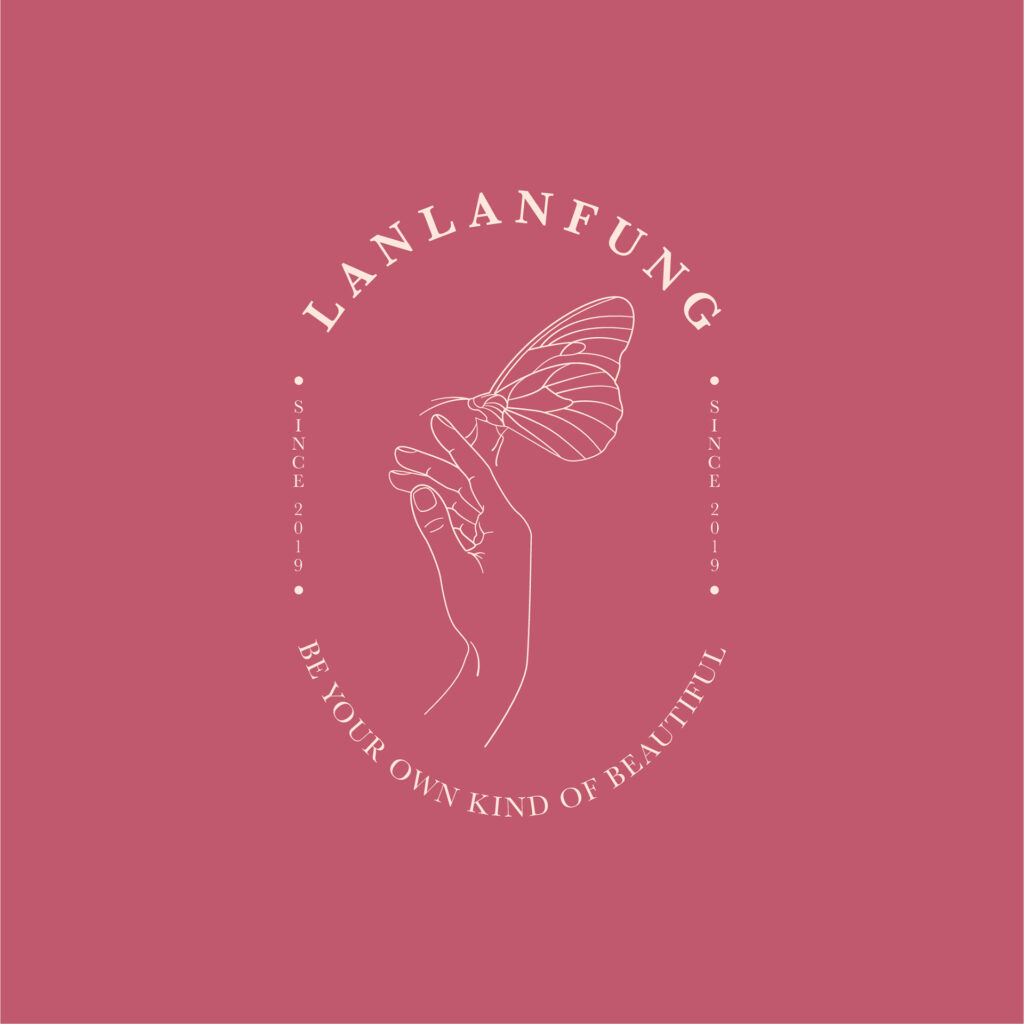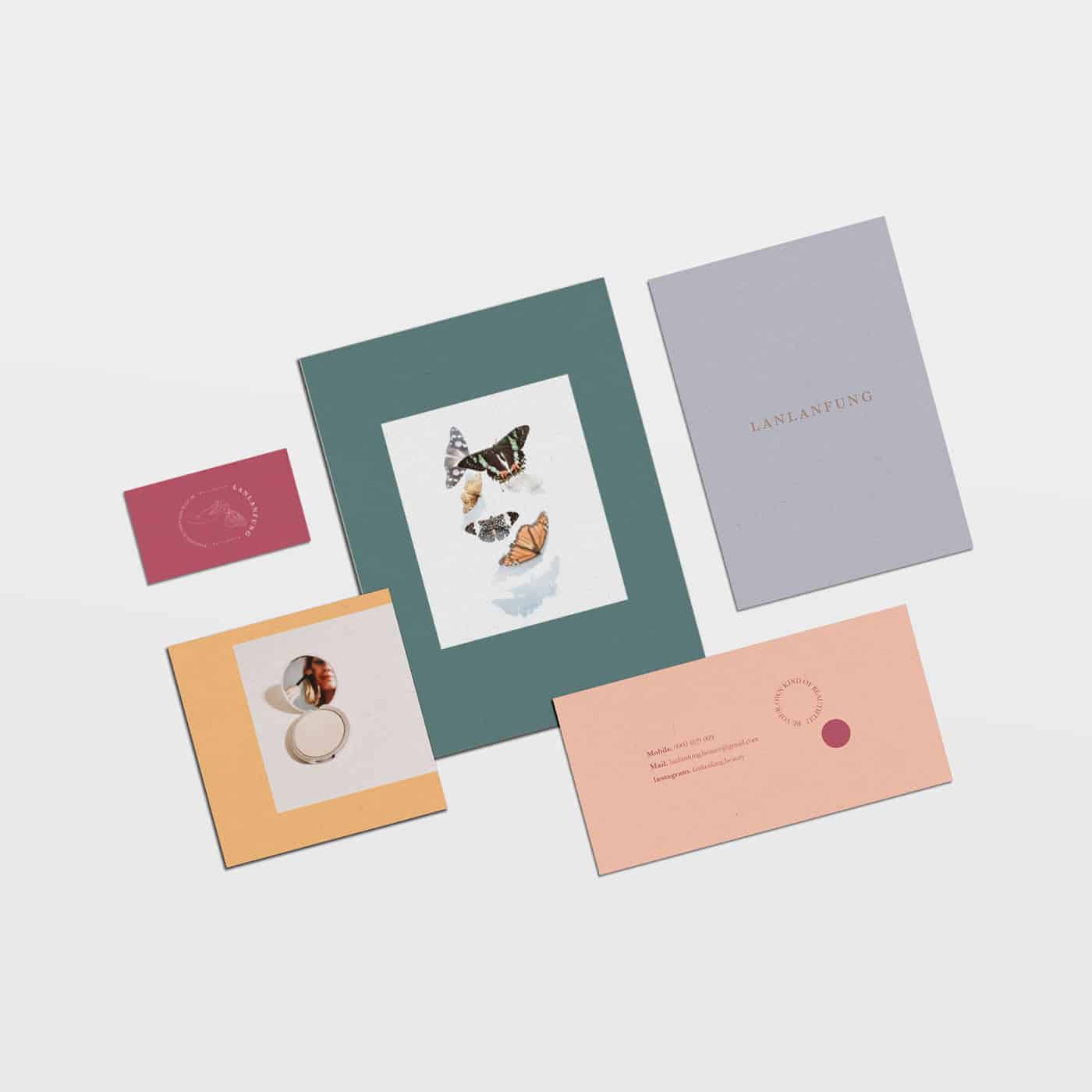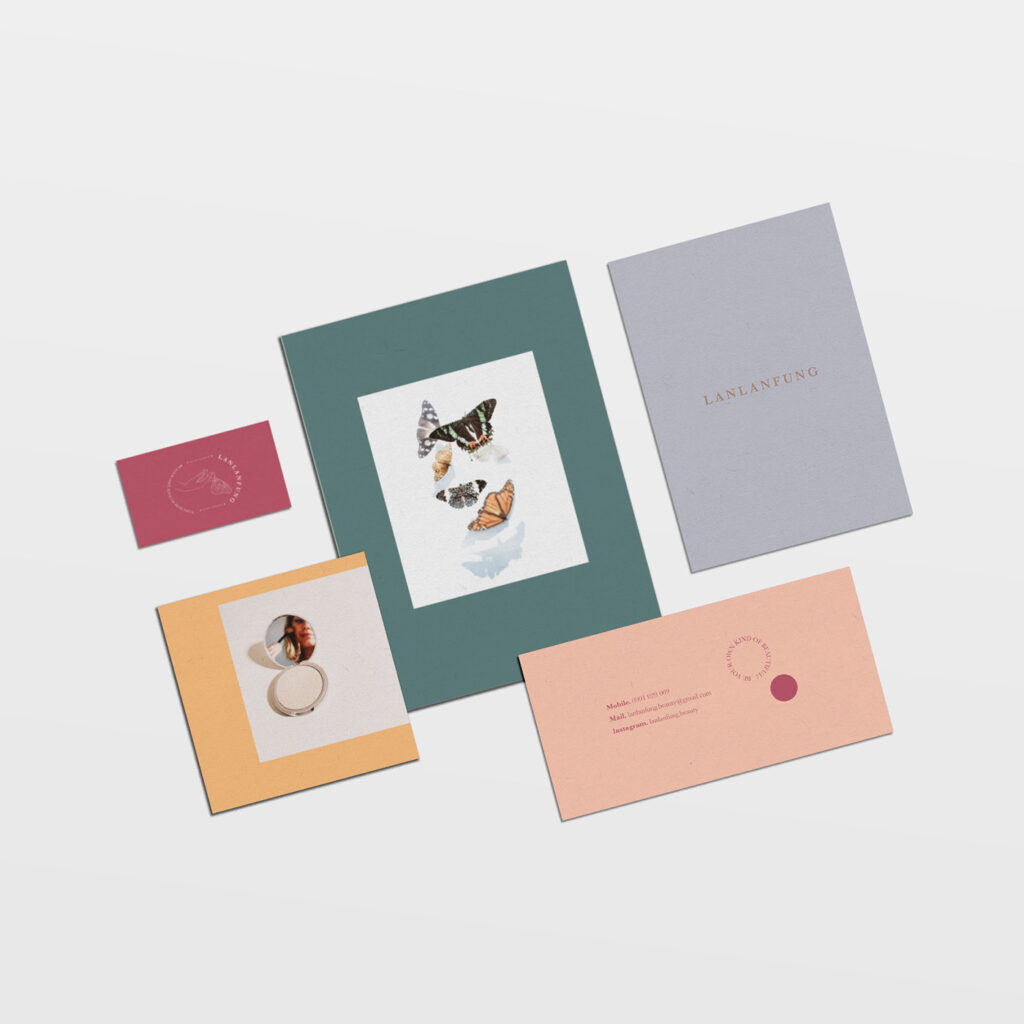 29. Nail Studio Salon Logo
This design by Marina Makarova is timeless and minimalist, with a unisex feel to it being perfect for men and women.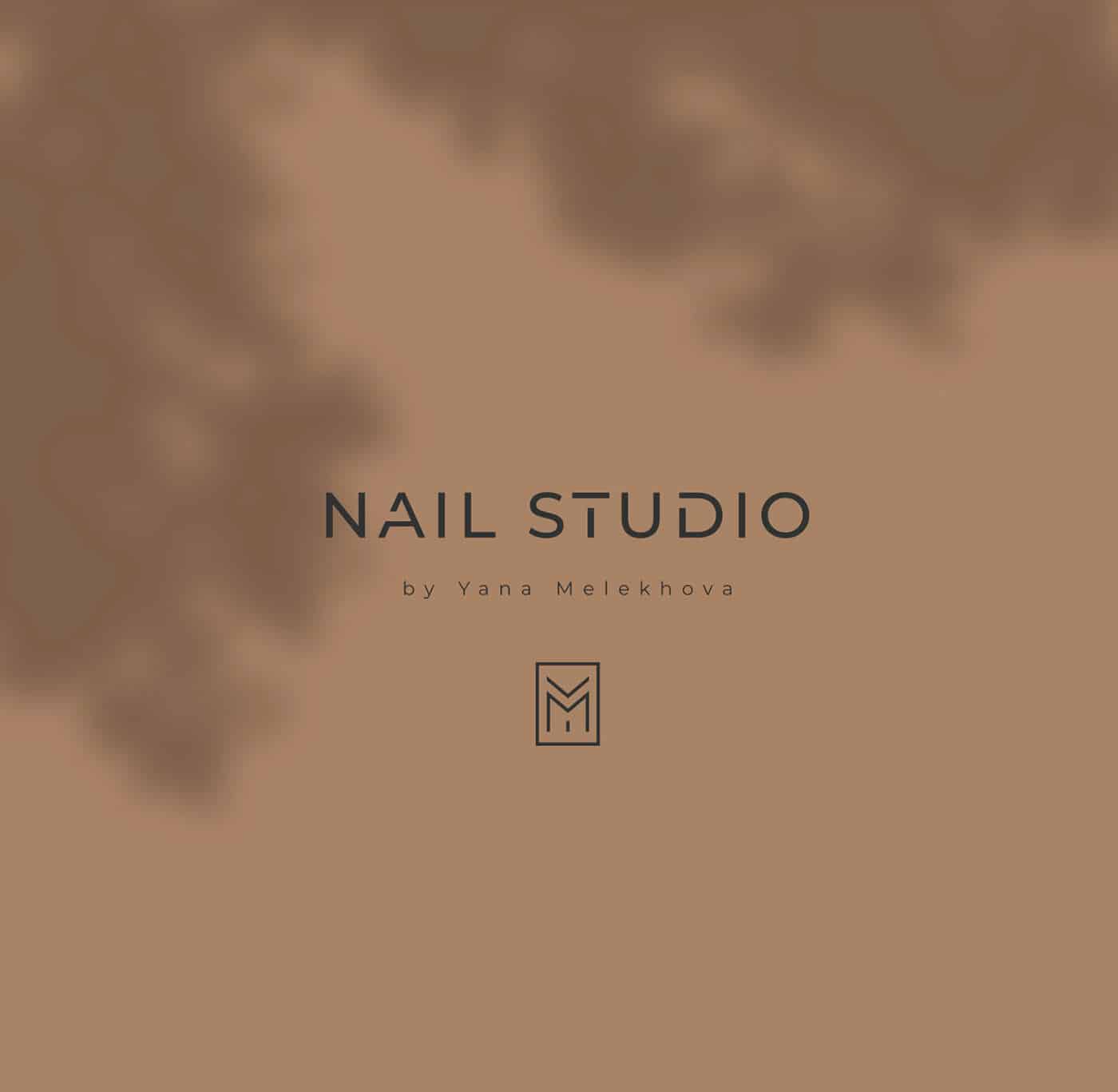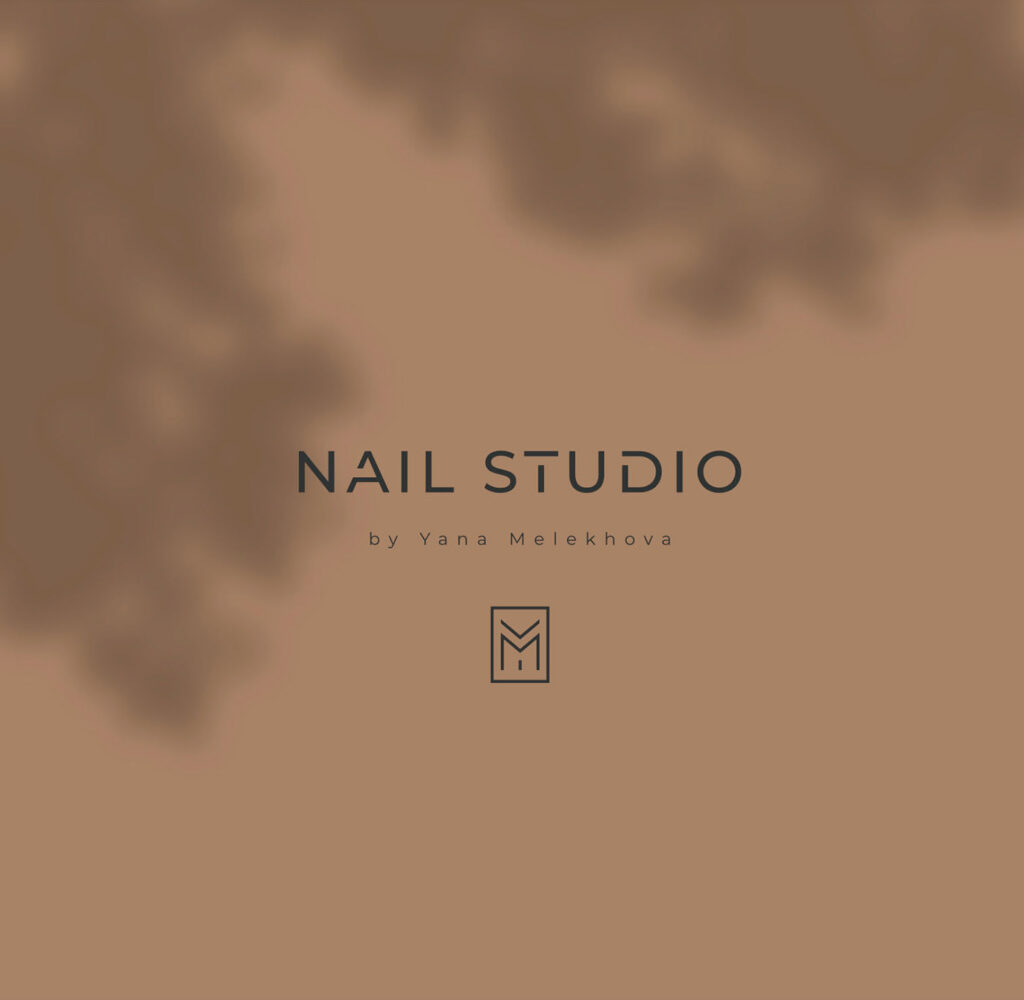 30. Wizu Nail Salon Logo
Another design by Paul Marcinkowski, this nail salon logo is classy and elegant, giving off a premium aesthetic.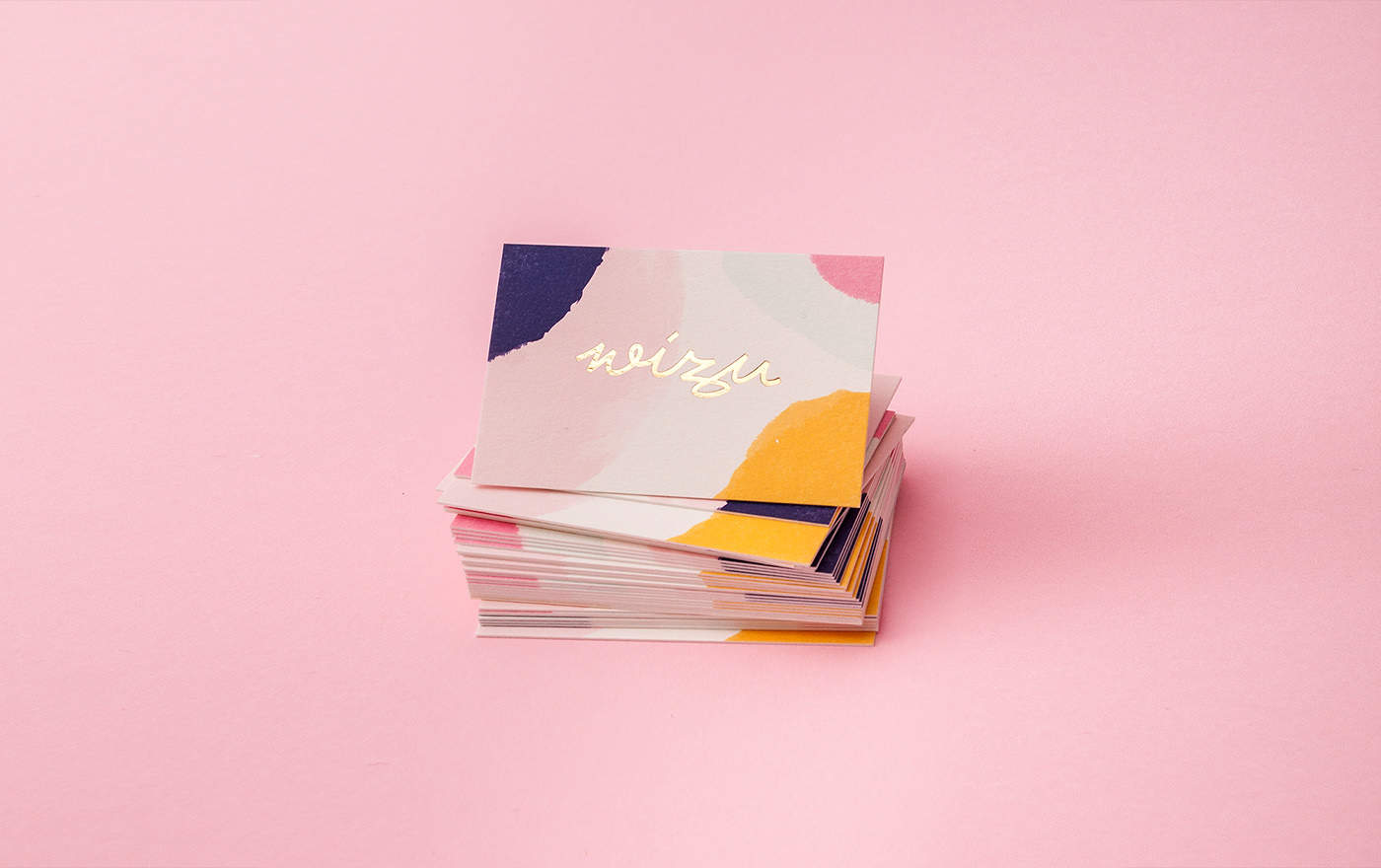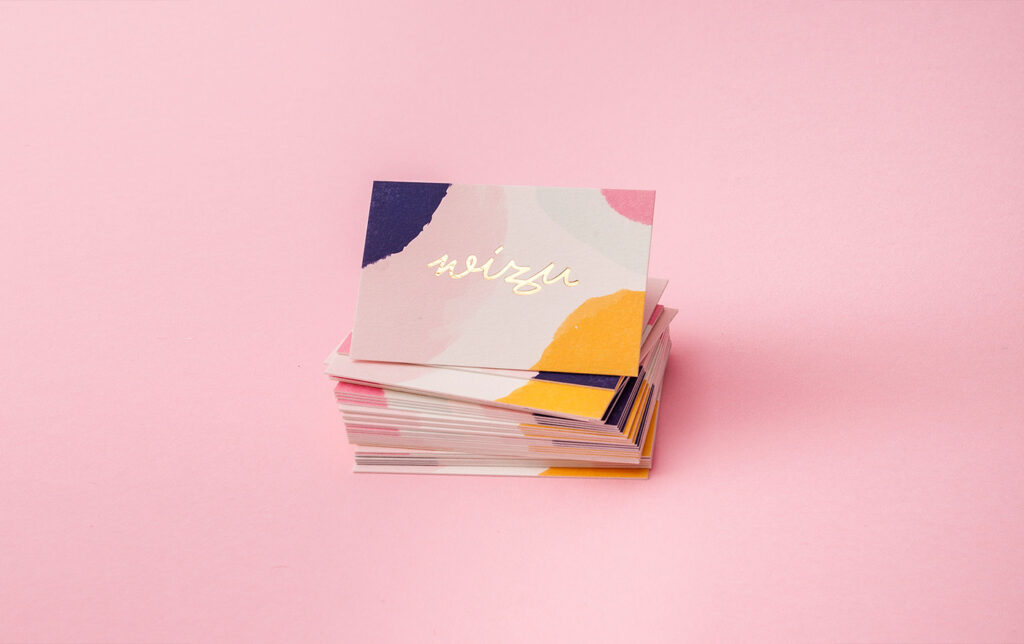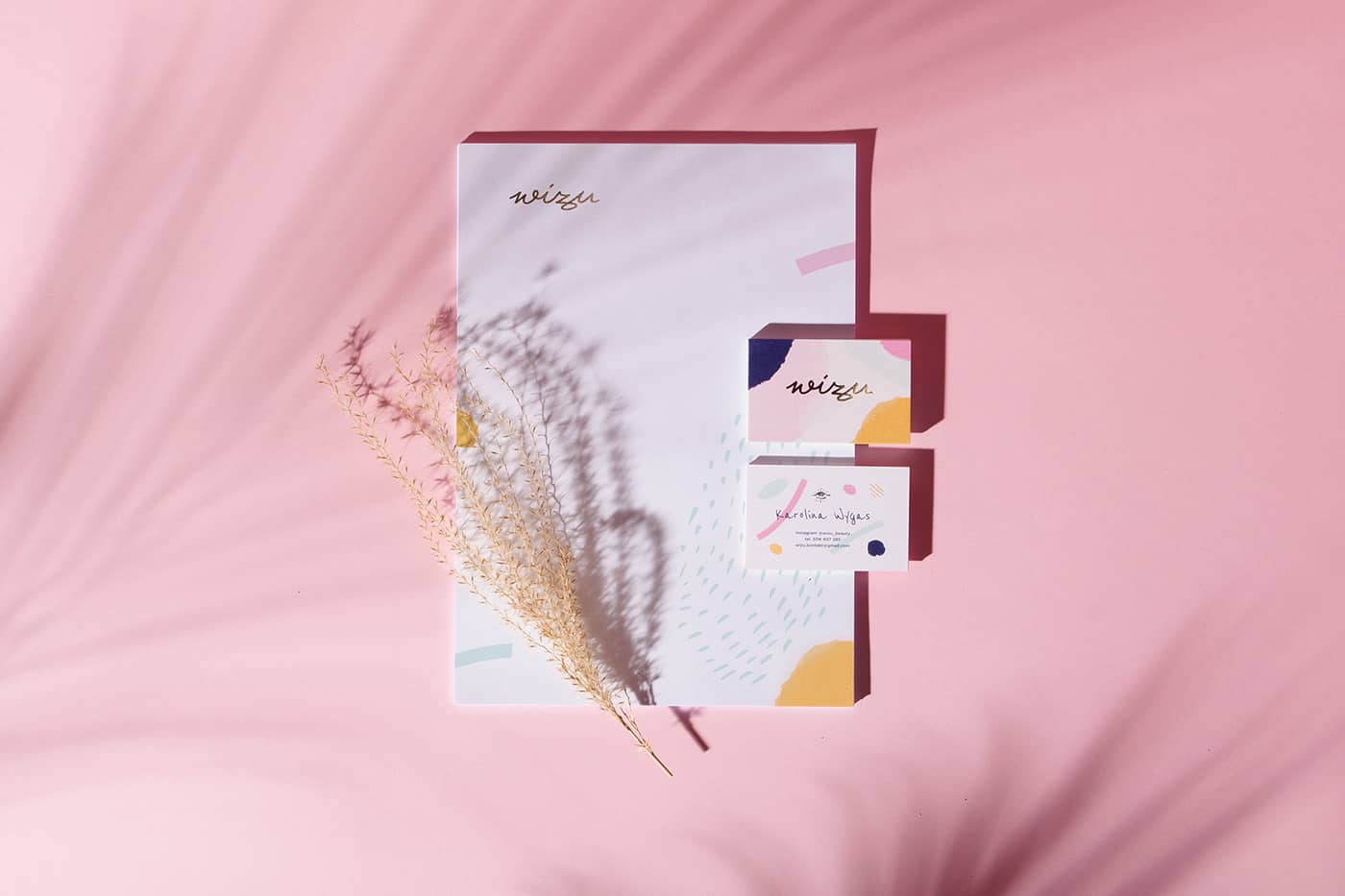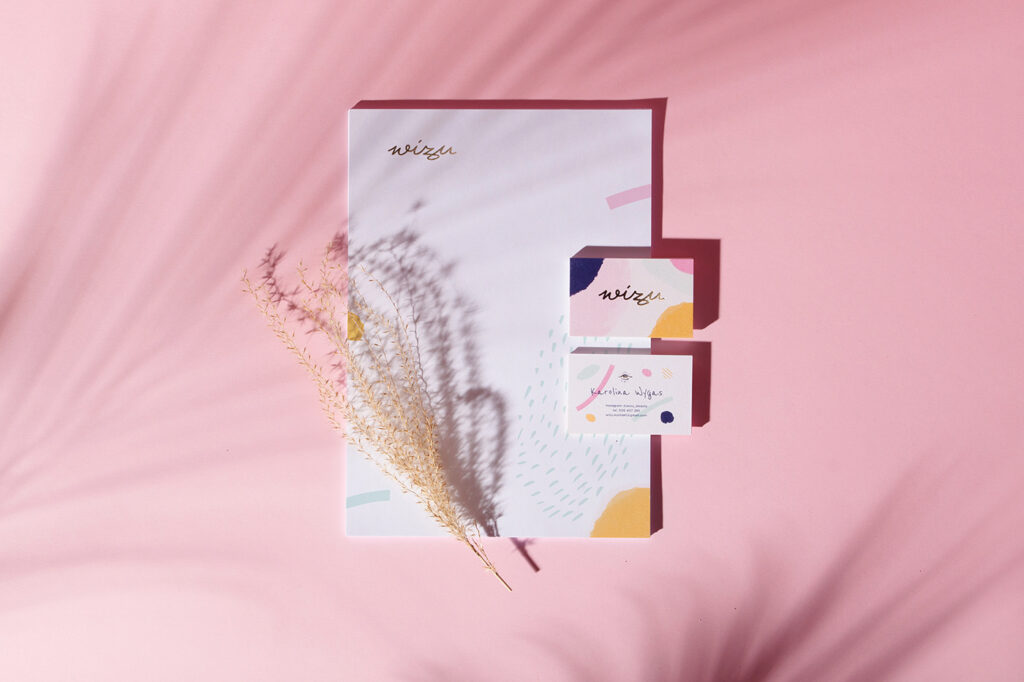 31. Creative Zone Barbershop Logo
This design by Sudip Sen Gupta has a bold masculine feel to it, making it a great barbershop logo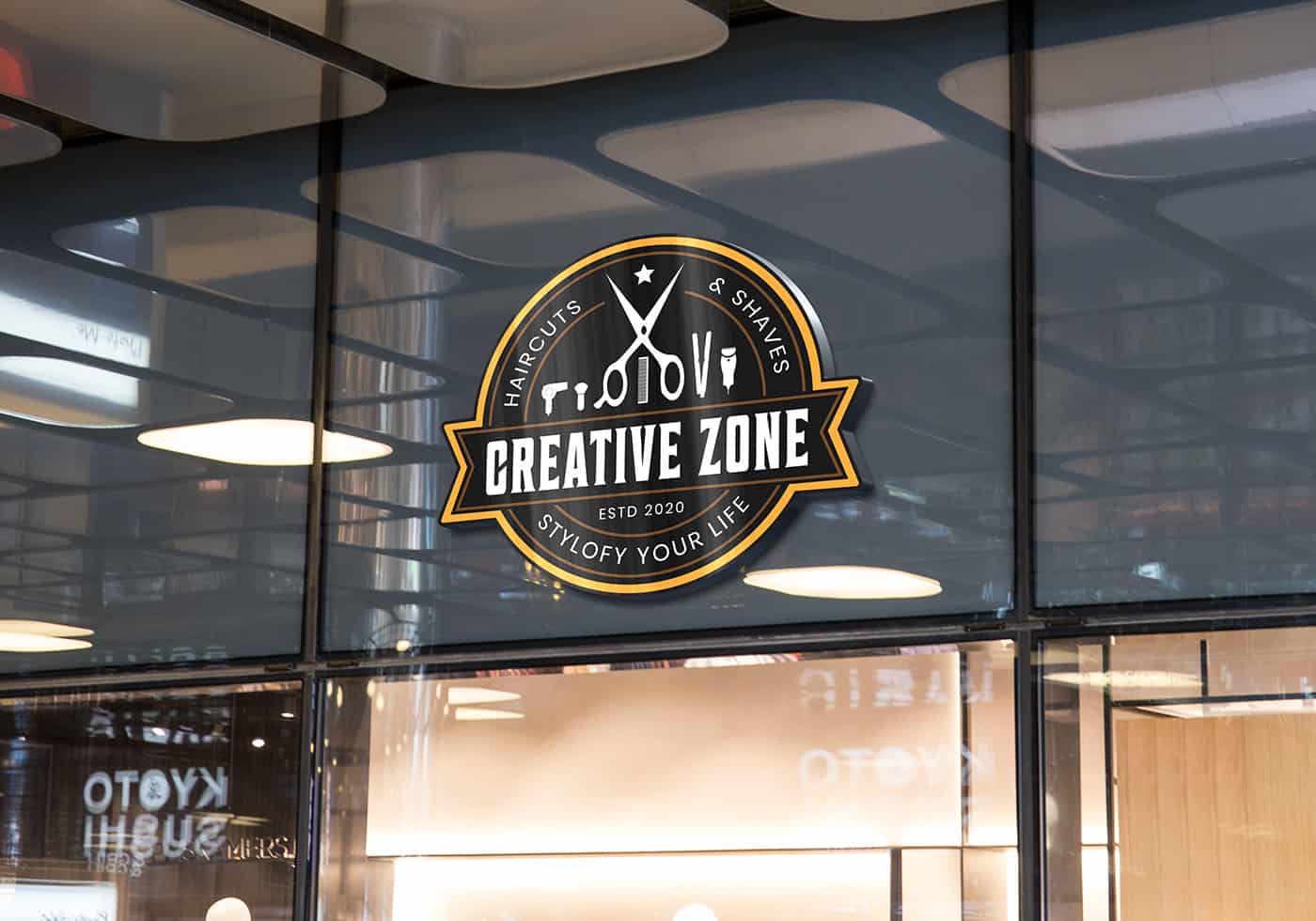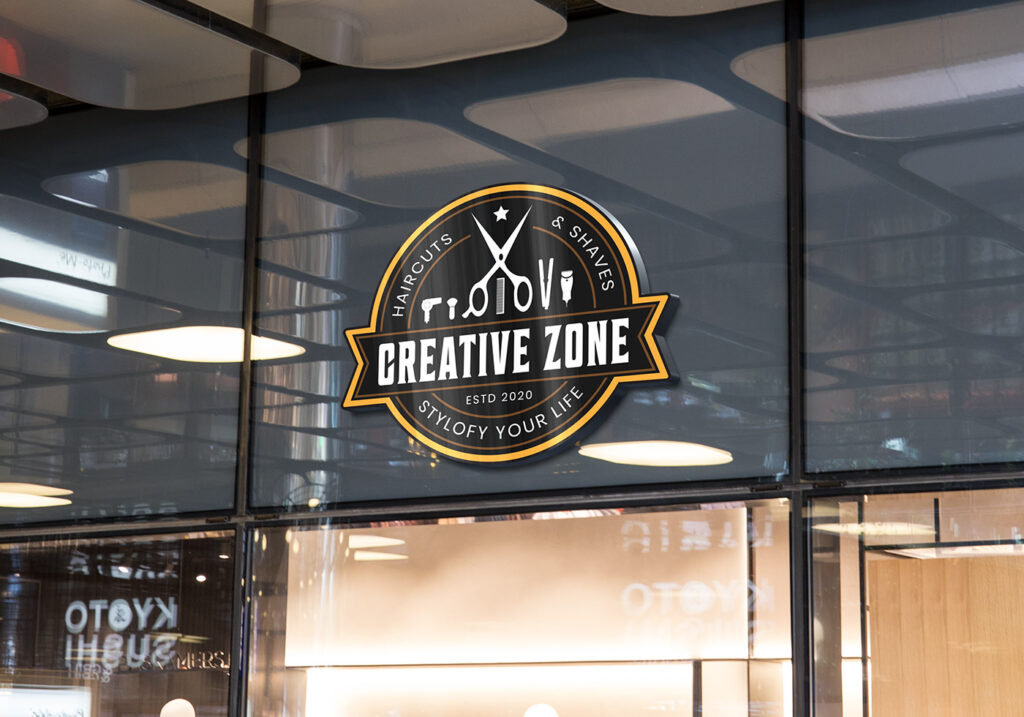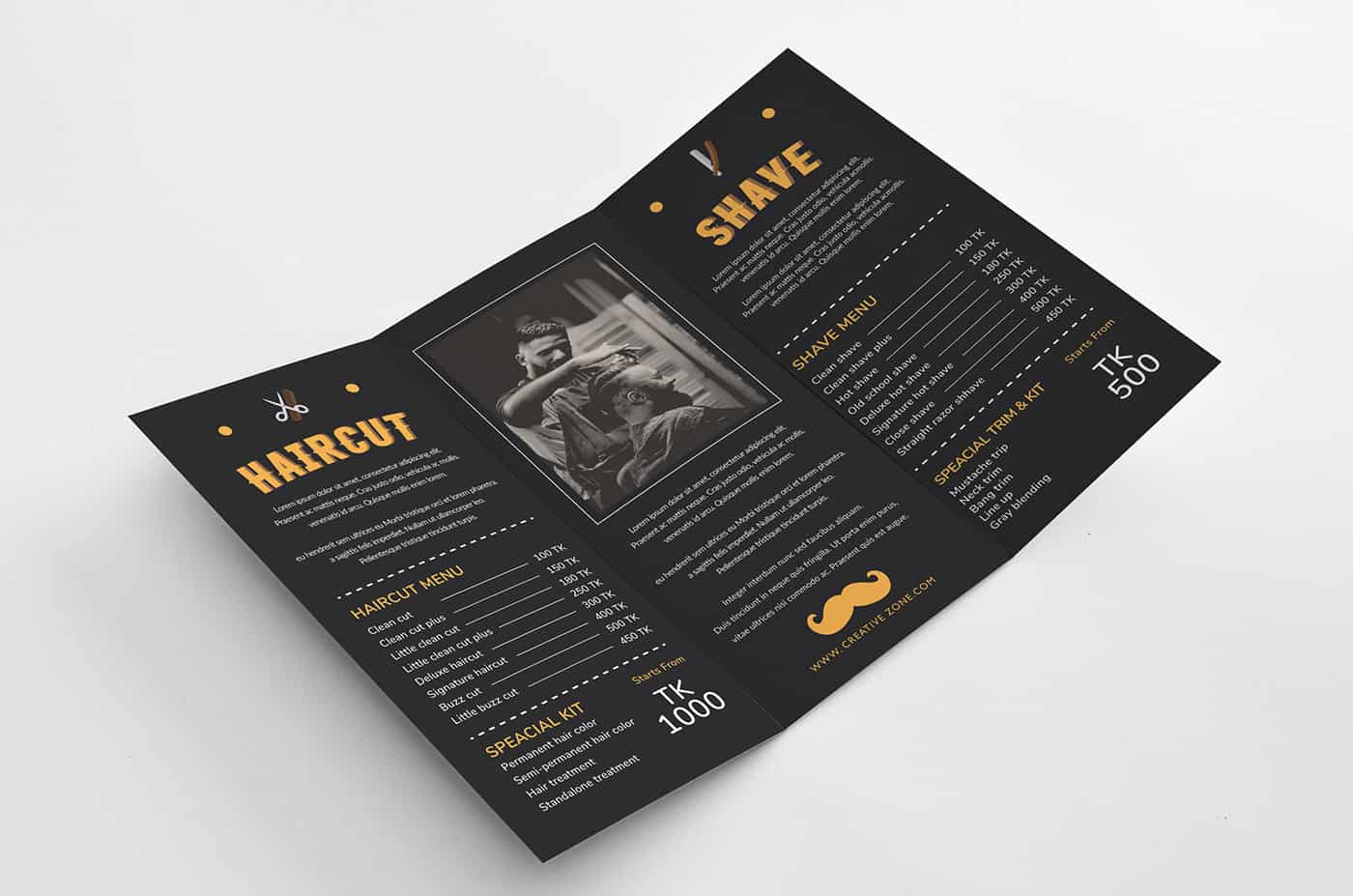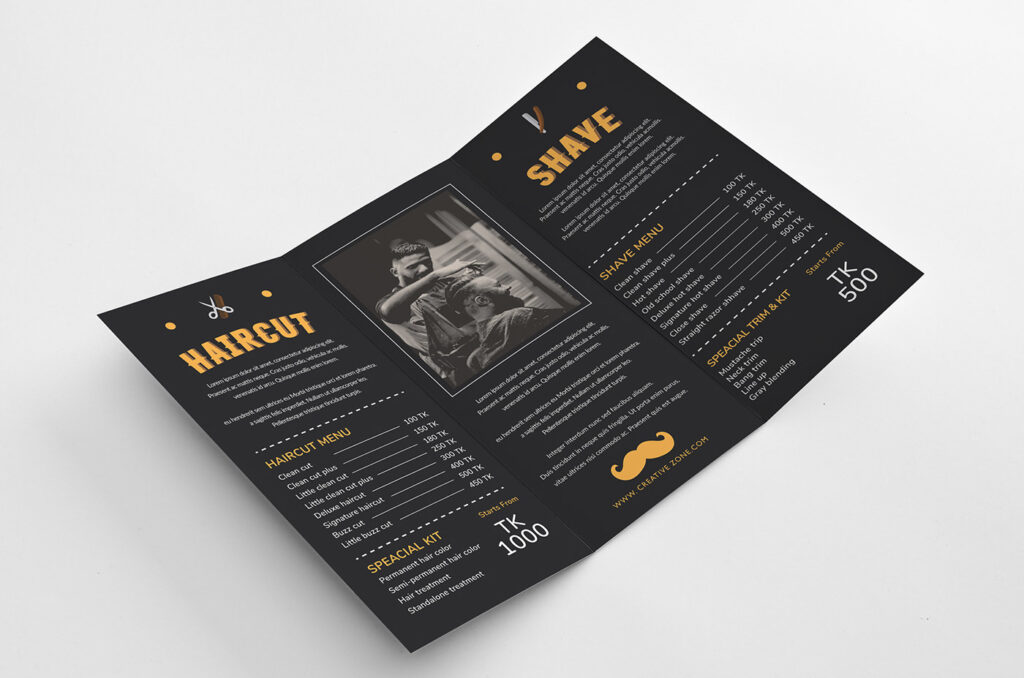 How to Create your Salon Logo
When creating your salon logo, you have two options: make it yourself, or hire someone else. Here I will talk about the advantages of both, leaving it to you to decide which you want to do.
Creating your logo yourself
There are a lot of different logo generators available to use for creating your own salon logo and design.
The most widely known and easy to use is Canva. The tool is free to use even if it also has a pro plan. I always recommend you start with a Canva Pro plan (which is free for 30 days). This gives you access to a lot of visual assets that you'll need when designing your logo from scratch.
You can always choose to downgrade to their free plan after 30 days if you don't need the advanced features and design assets anymore.
Canva allows you to generate logo ideas, marketing material, and much more.
The pros of Canva and making your salon logo yourself are that it is much cheaper and you can control how you want the image to look. Canva also makes it easy to take your logo and put it in different formats, such as business cards and brochures. You can choose shapes, color palettes, and different fonts, making the possibilities endless.
Hiring a graphic designer
When you go with a professional, you can expect professional results.
This is one of the many advantages of hiring a graphic designer for your salon logo. A graphic designer will have much more experience with the artistic side of things that we spoke about earlier: creating the right balance and proportion, coloring, and size.
You have two options when you want to hire a professional logo designer for your salon.
Start a contest with professional designers at 99designs: This is the best way to get a professionally designed logo even if you're not sure exactly what you want your logo to look like. 99designs allows you to submit a brief and have several designers send back a professional logo design for you. You can then pick the one that you want to purchase and work with the designer to get the logo exactly how you want it.
Hire an individual freelancer to create your logo (advanced): If you know what you want and have a specific designer you want to work with, you can hire them directly. In the post below, I'm listing several talented designers that have done some beautiful salon logos in the past. You can reach out to them directly if you like their work. For more freelancers, you can also browse the work of designers at 99designs and hire them directly. This requires a bit more work on your side than if you post your brief and have freelancers propose logo designs at 99design. But it allows you to work with someone that thinks like you from the start.
You should now have everything you need to get started on your logo. If you're still unsure what to name your hair salon, I recommend you also check out my extensive list of hair salon name ideas here.
And as an additional reading, check out: 23 Modern & Beautiful Hair Salon Websites.
All the best!
John