Disclosure: This post may contain affiliate links, meaning I get a small commission if you decide to make a purchase through my links, at no cost to you.
Learn more...
Are you about to design cosmetologist business cards?
Then you've landed in the right place.
This is where I collect the best salon business card design ideas to inspire salon owners when creating beauty salon business cards.
Your hair salon business card needs to make a good first impression. So it's important to spend some time on the design when creating it.
In this article, I've compiled the most beautiful hair salon and hair stylist business card ideas I have seen in order to help you find inspiration.
In the cosmetology business card examples below, you'll see how you can incorporate your salon logo with your overall brand in a way that is aesthetically pleasing to clients and stands out.
We will also discuss how you can create your own business card by using a program like Canva, or by hiring a professional graphic designer.
I am continuously updating this post with new images of hairstylists and hair salon business cards so I'd recommend you bookmark this page or pin it to your Pinterest board so that you can come back to it again.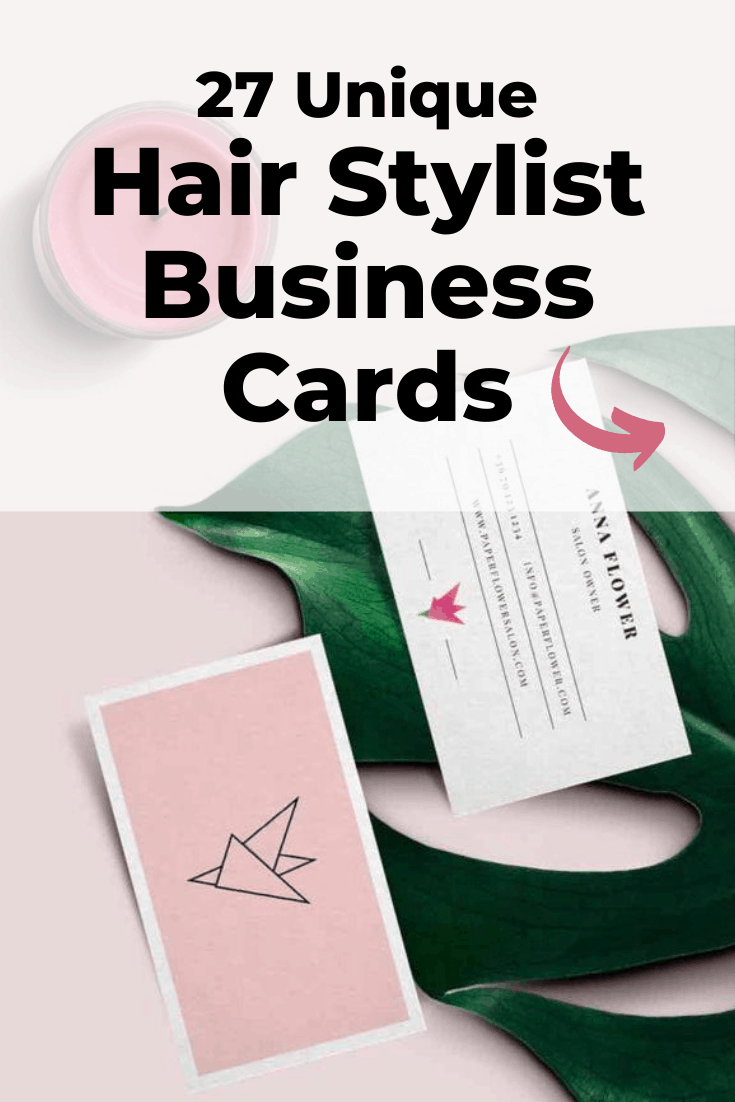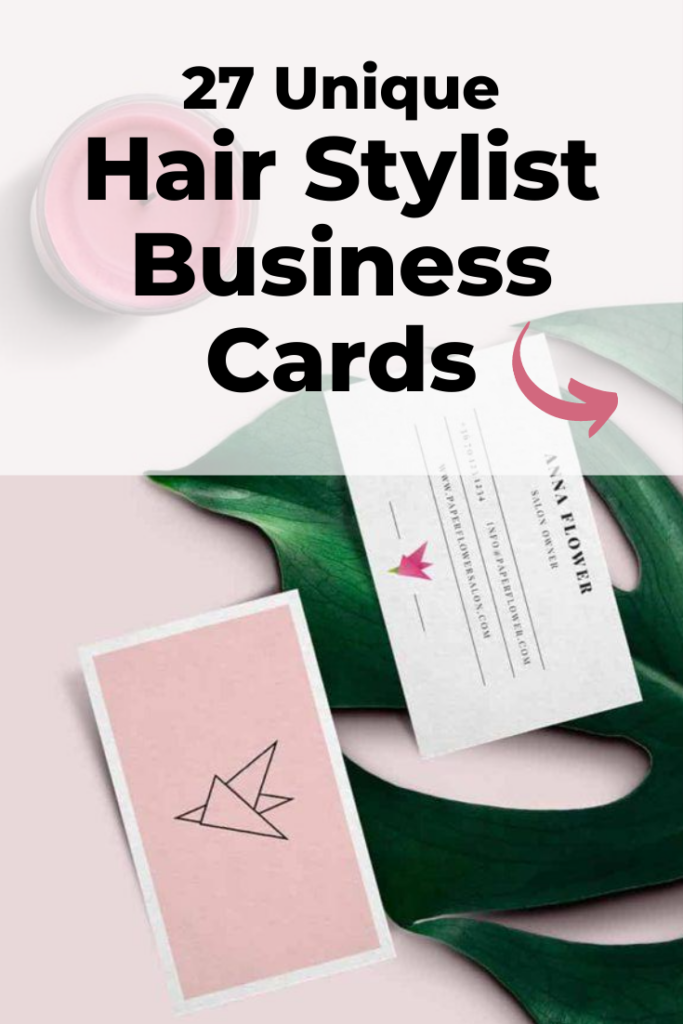 27 Salon and Hair Stylist Business Card Ideas & Examples
Here I have compiled 27 business card designs for hair and beauty salons that are great examples. These are meant to give you inspiration for your own business card, but remember: make it you!
1. Roost Hair Salon Business Card
This business card design by Masaomi Fujita has a soft color scheme with a simple image that reflects the Salon's name.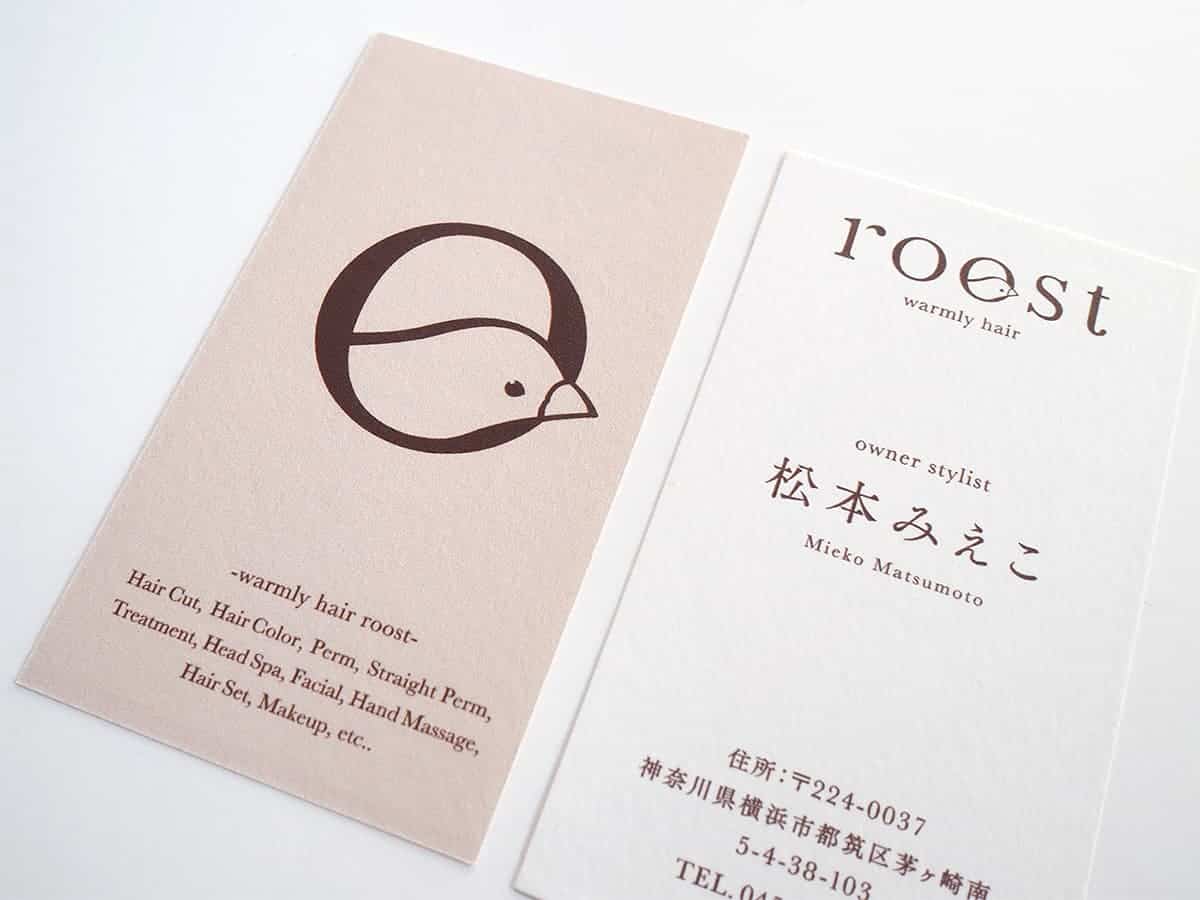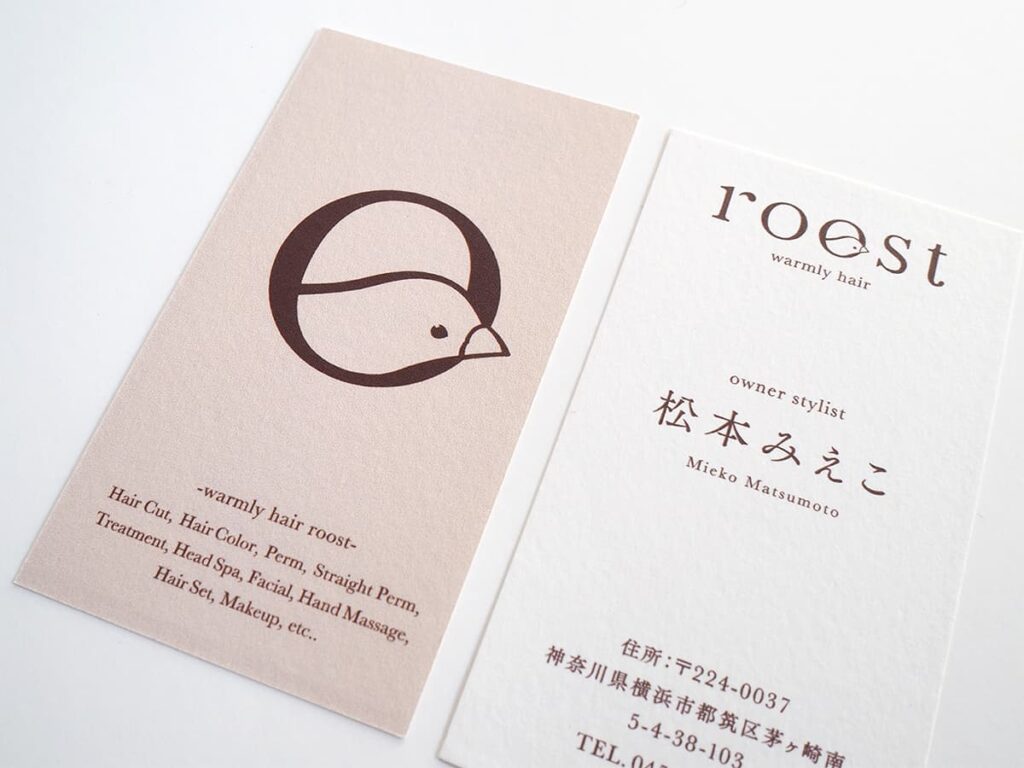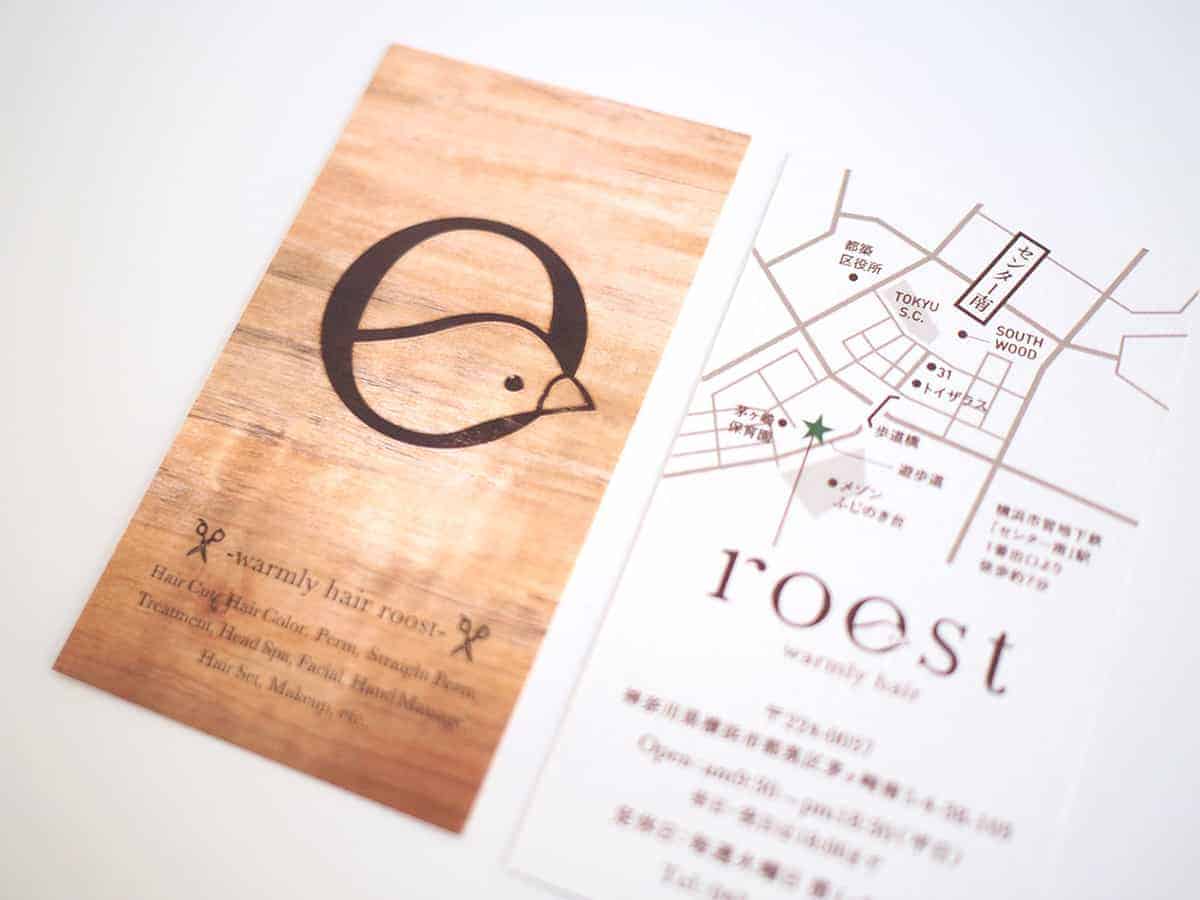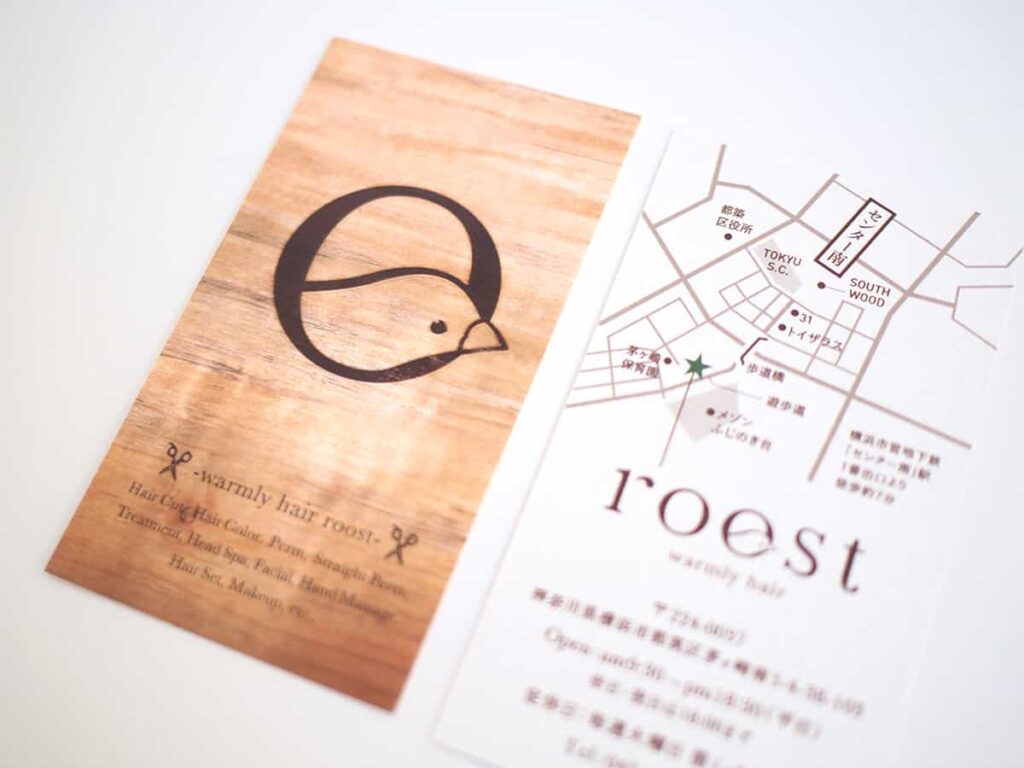 2. Hair Stylist Business Card Design
This business card design for a hair stylist was created by Lily Yao. The playful image of hair gives this design a signature look.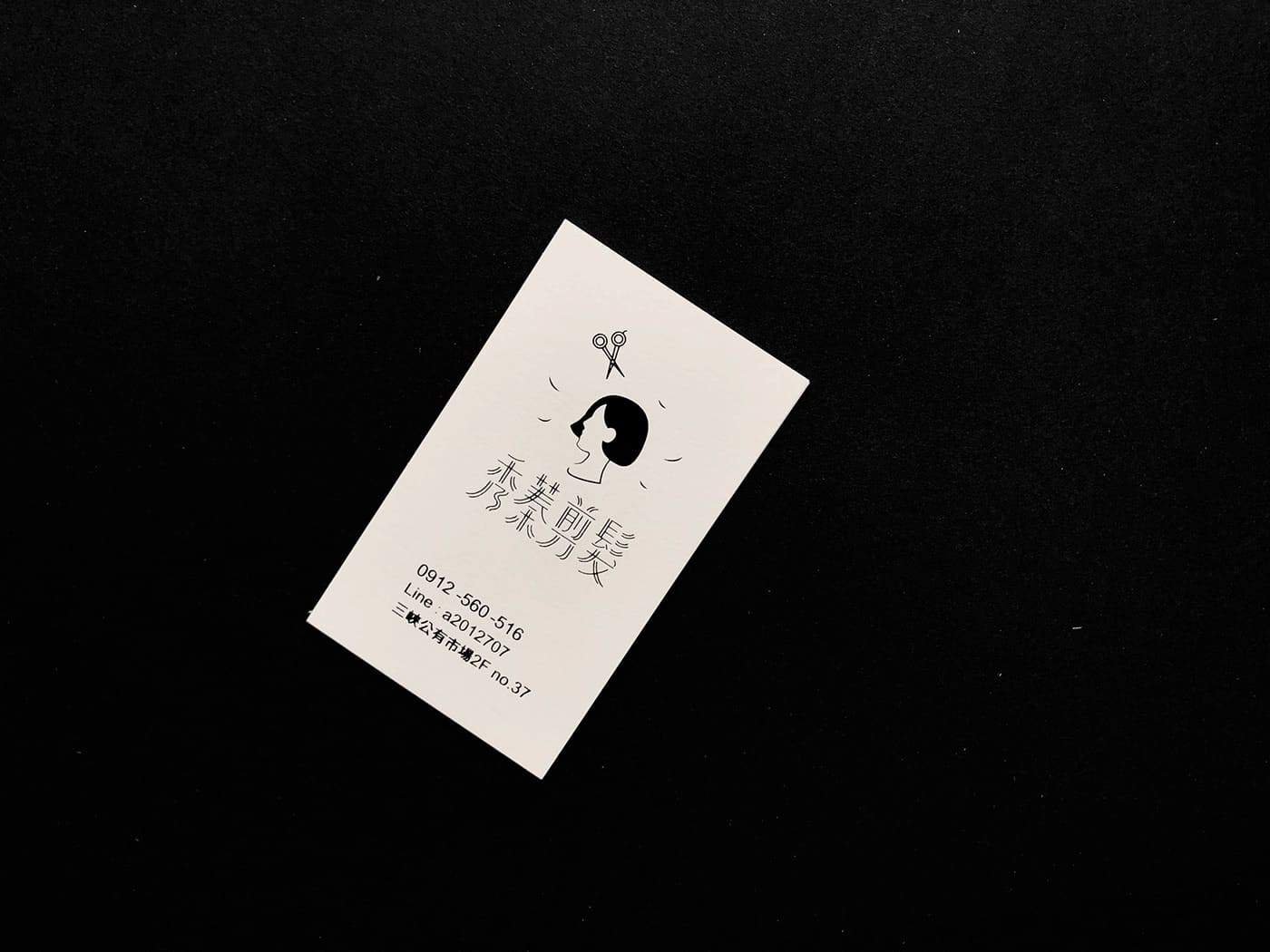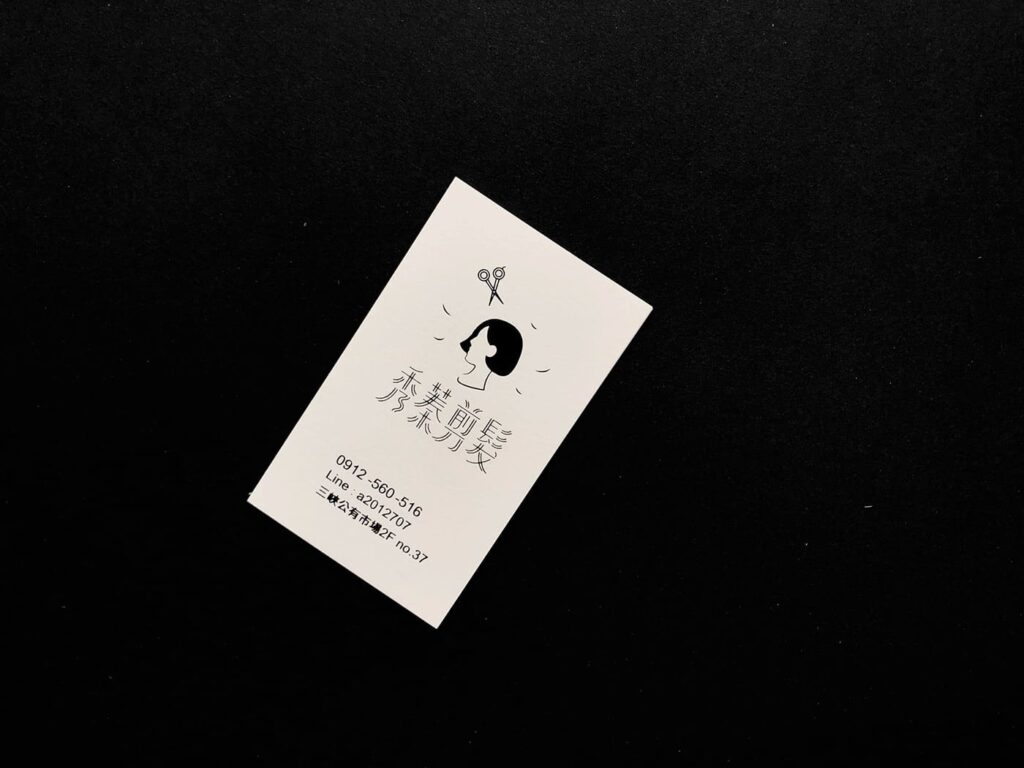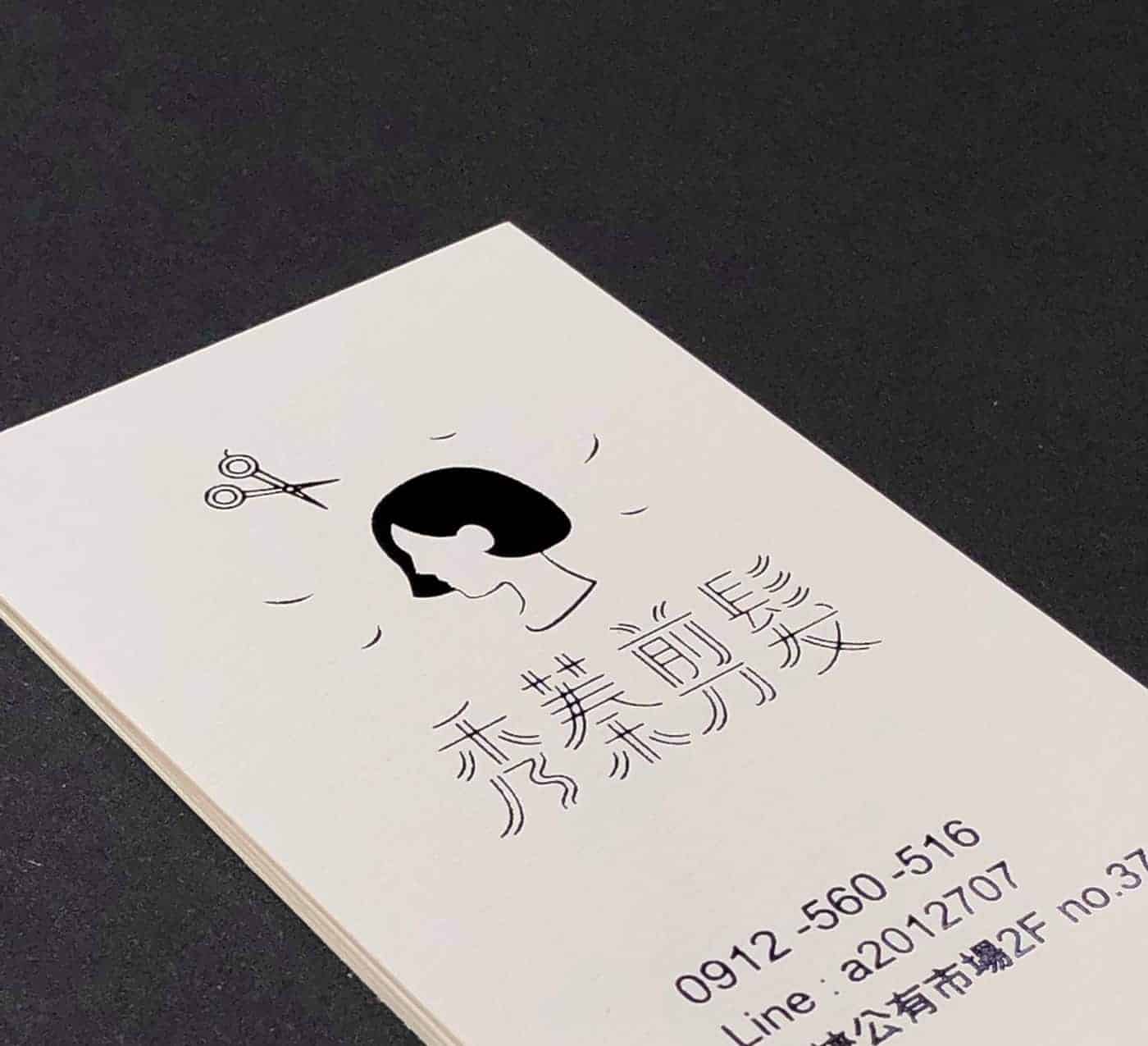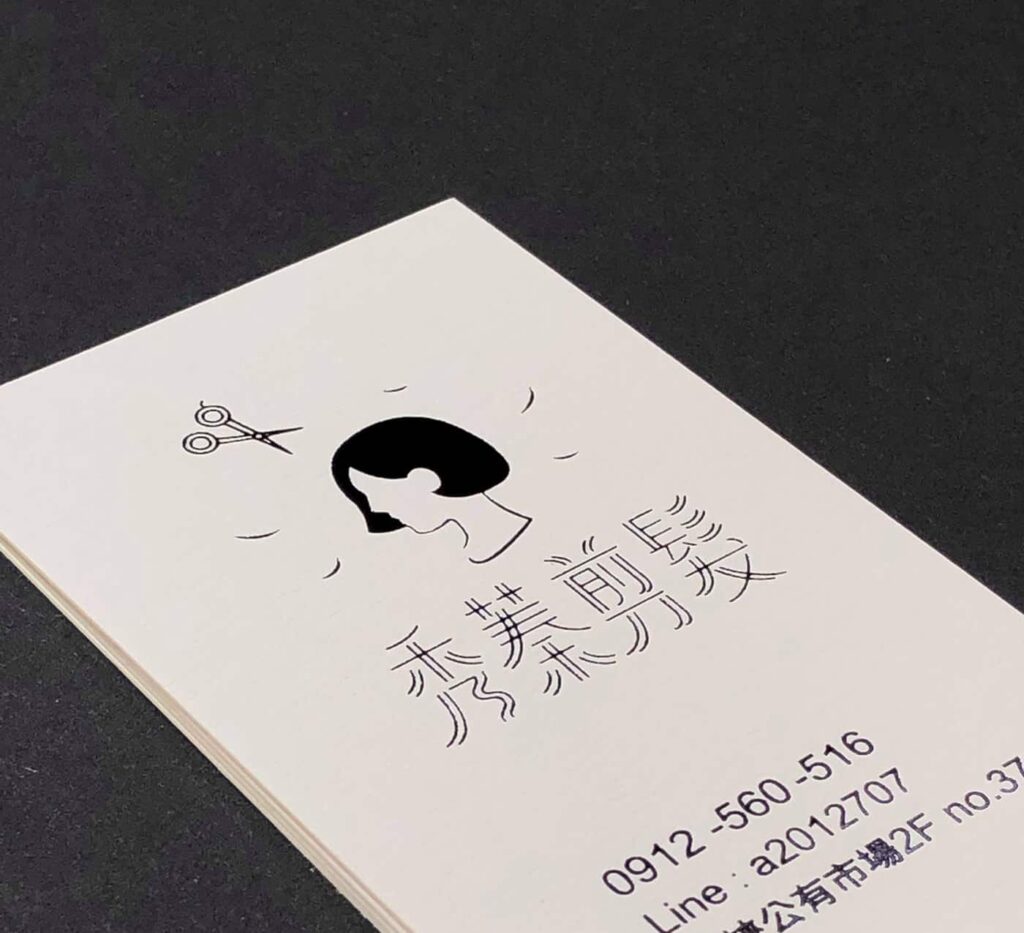 3. Hair Salon Business Card
This hair salon business card by Maybe Chang features an image and font that play on shapes making the overall design balanced and symmetrical.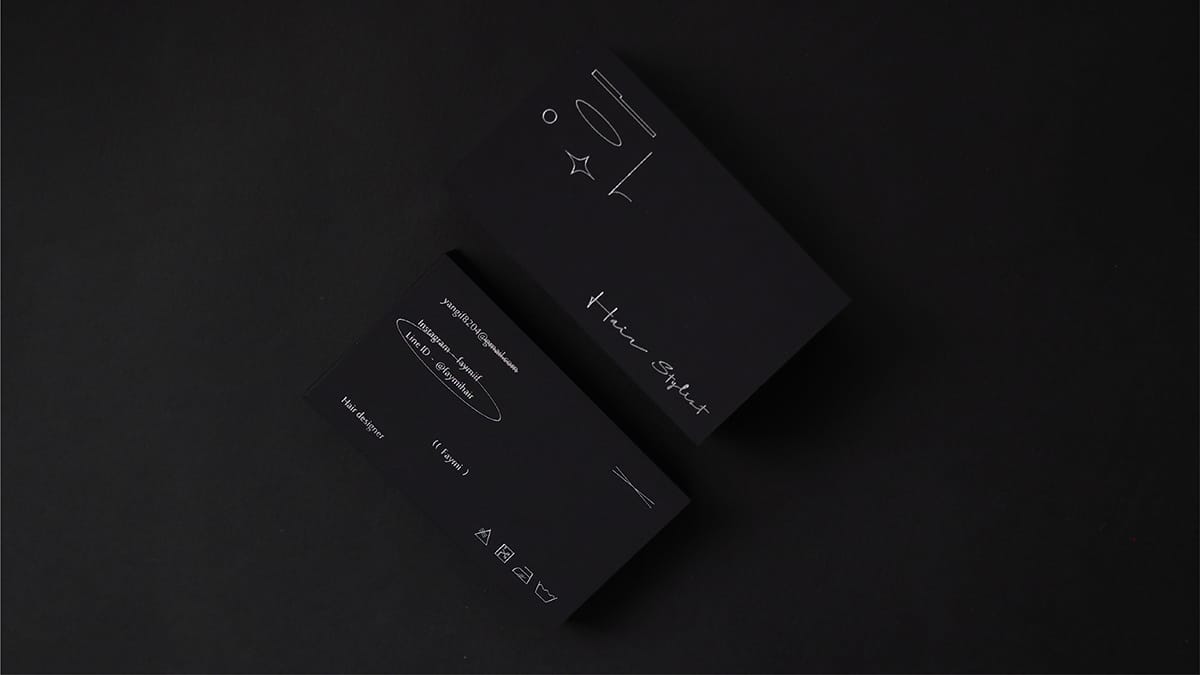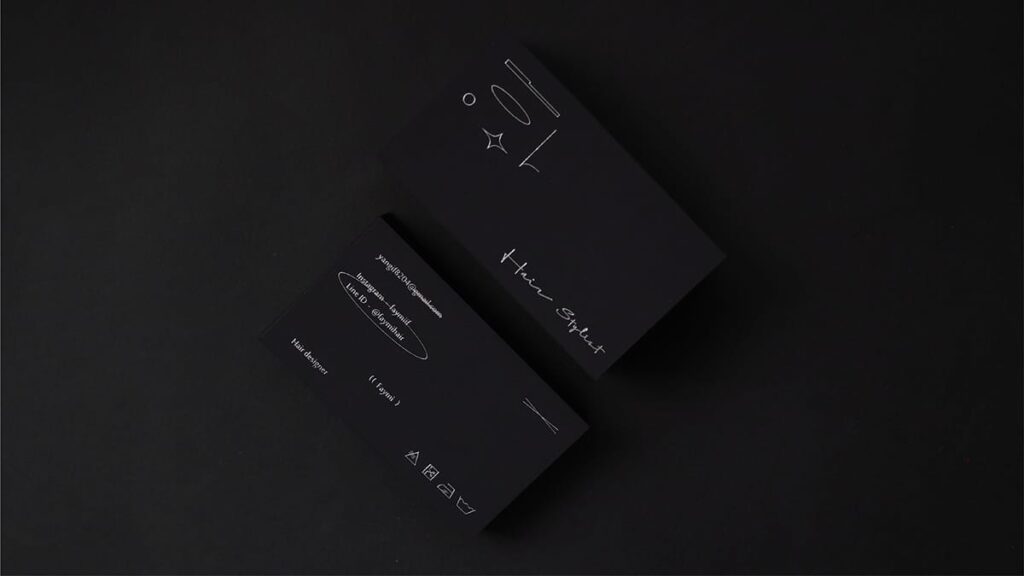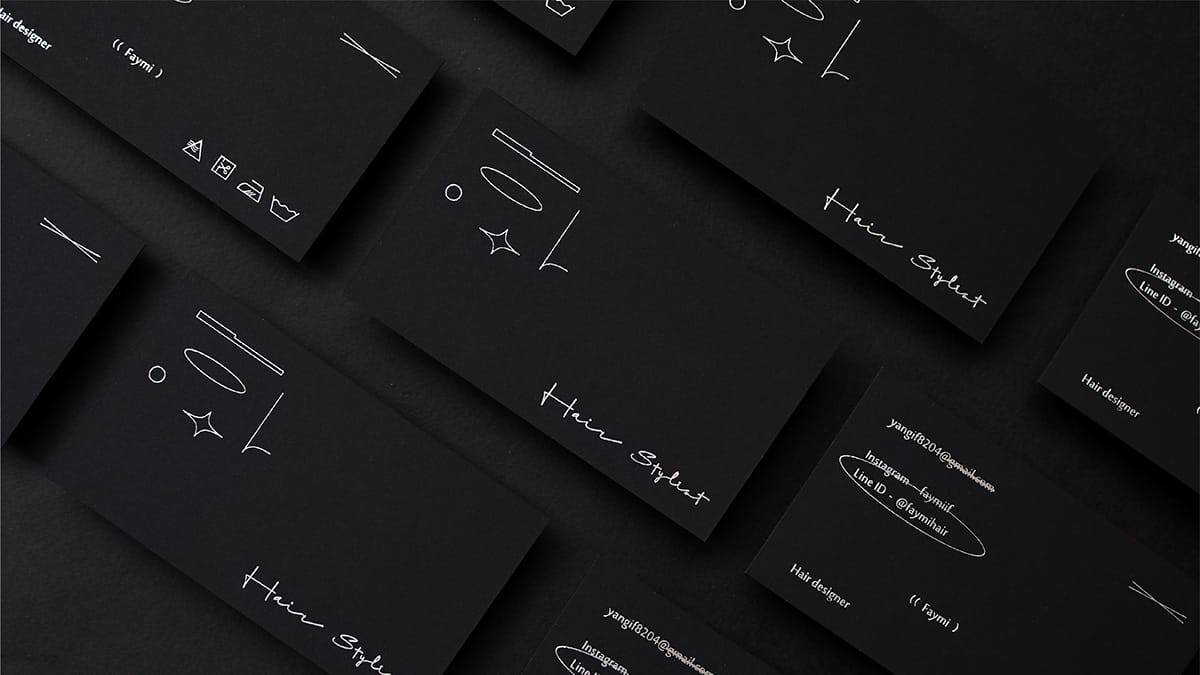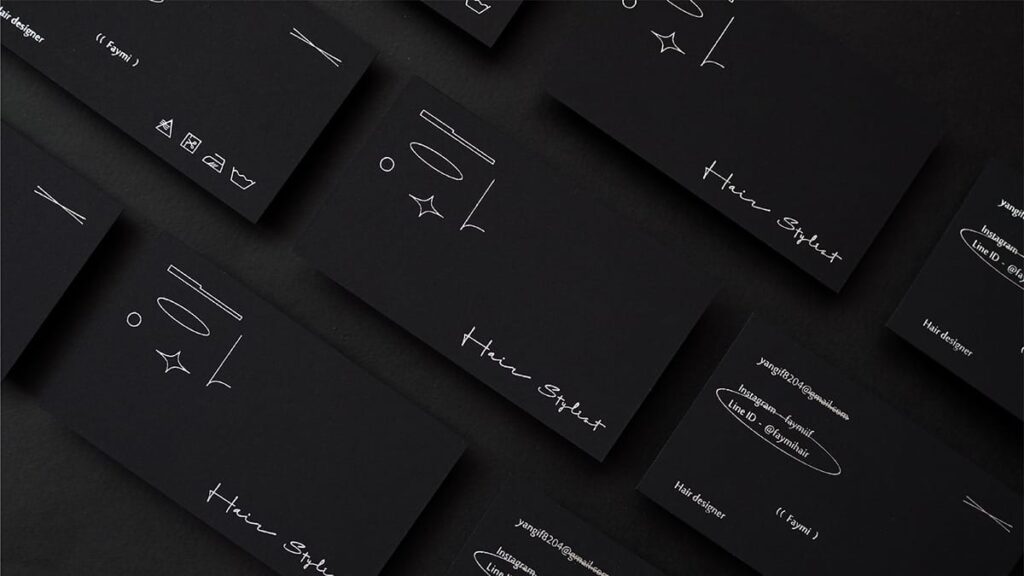 4. Christina Peter Cosmetologist Business Card
This design by Paul Marcinkowski is classy yet simple with a font that speaks for itself, making it the perfect choice for a premium feel.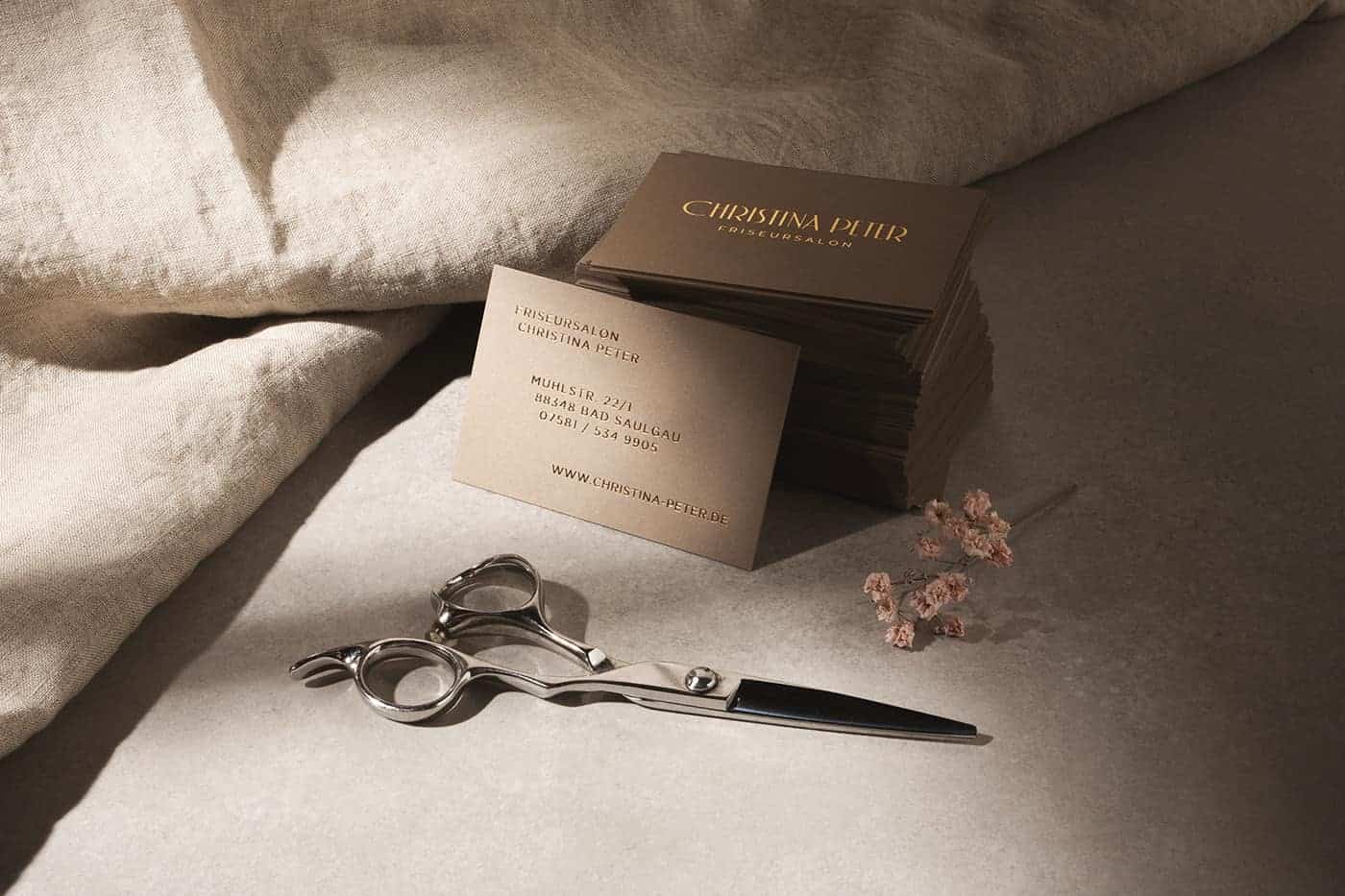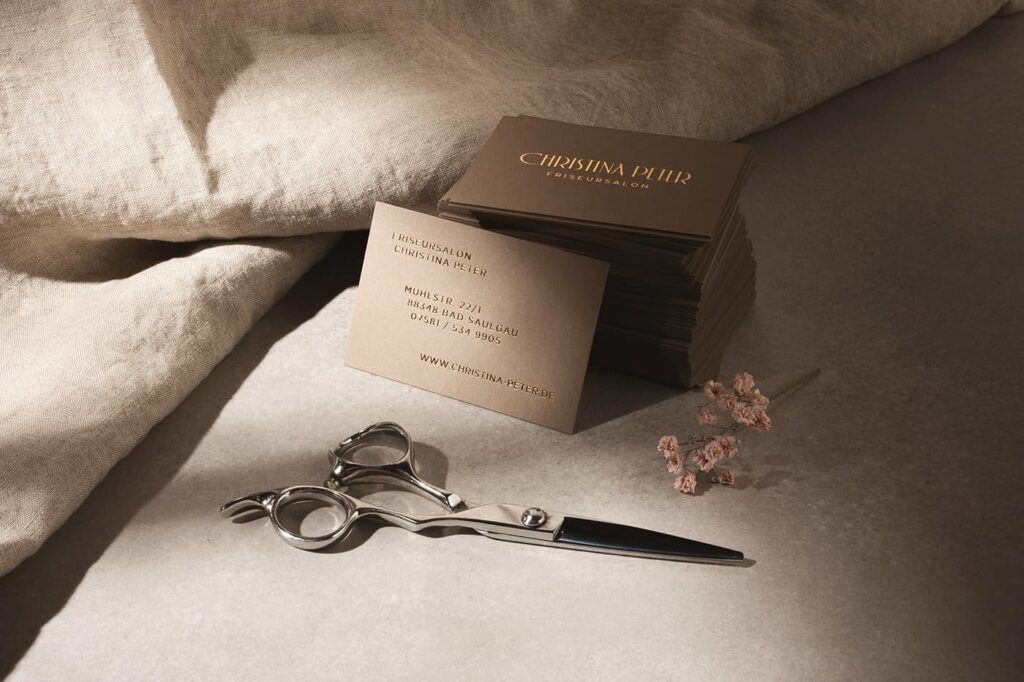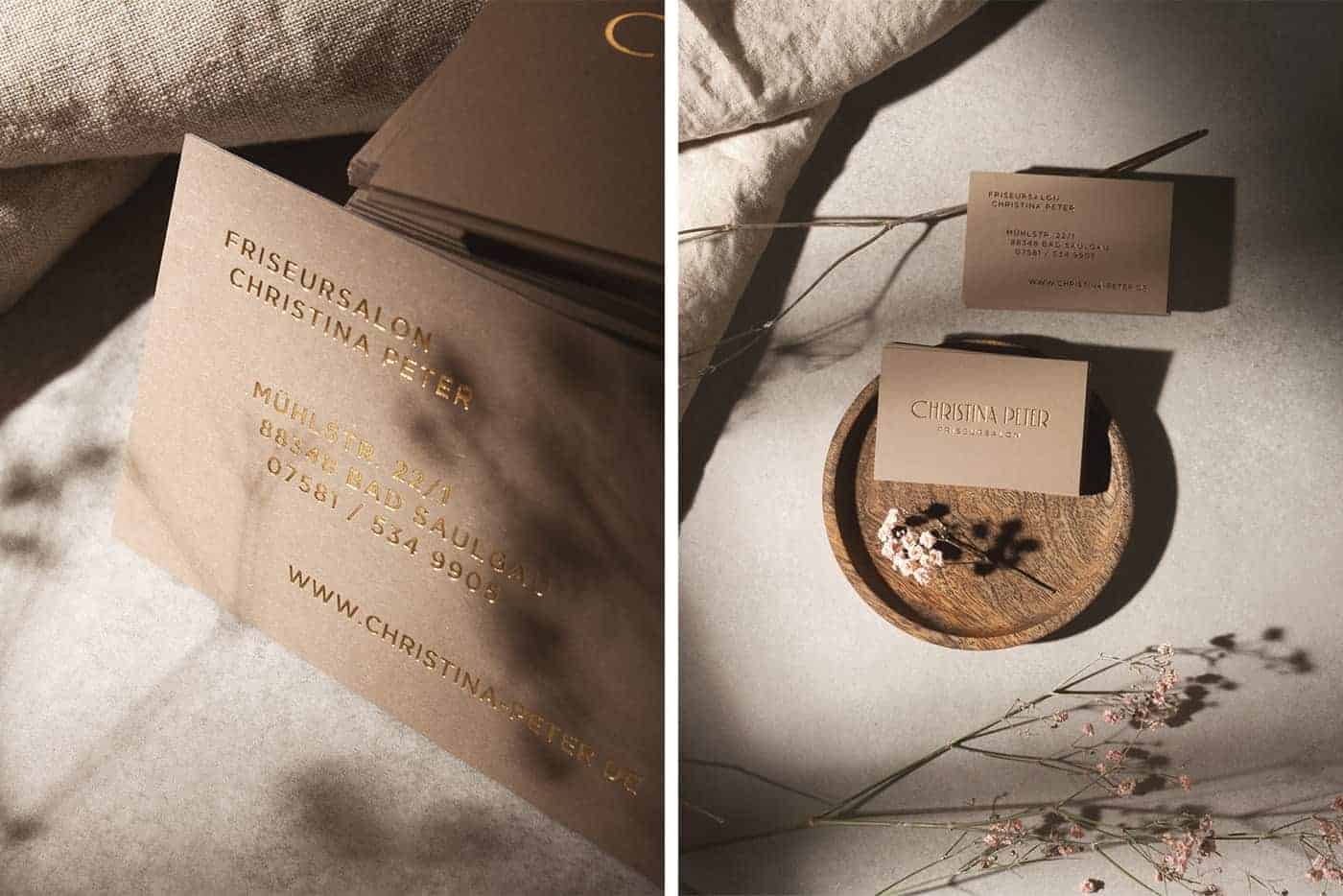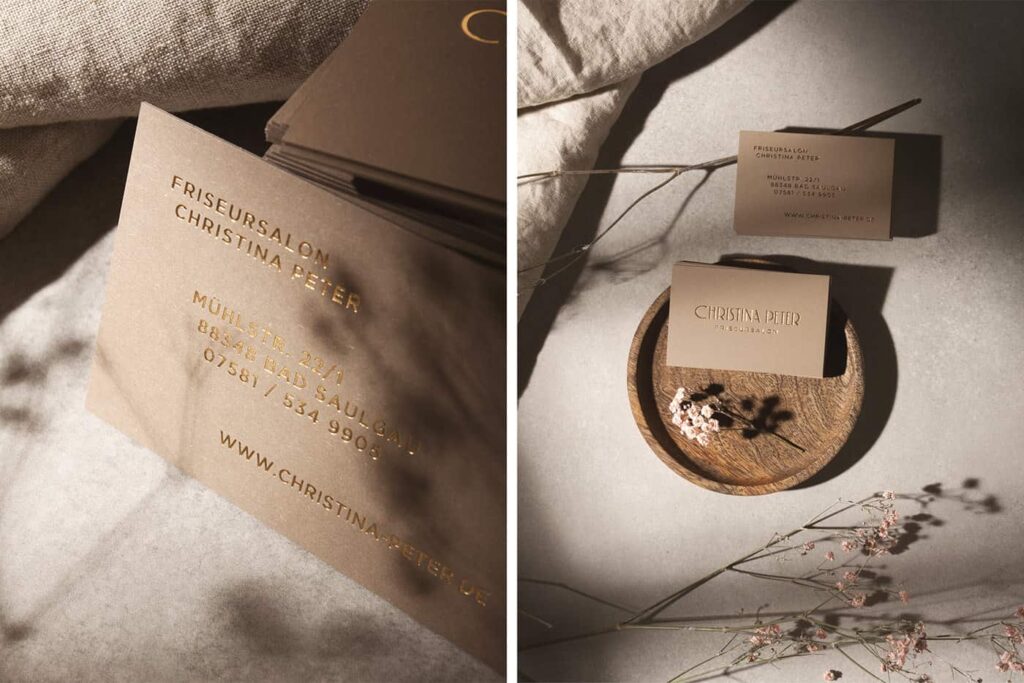 5. Barbershop Business Card
Sudip Sen Gupta designed this barbershop business card that shows the salon's signature logo.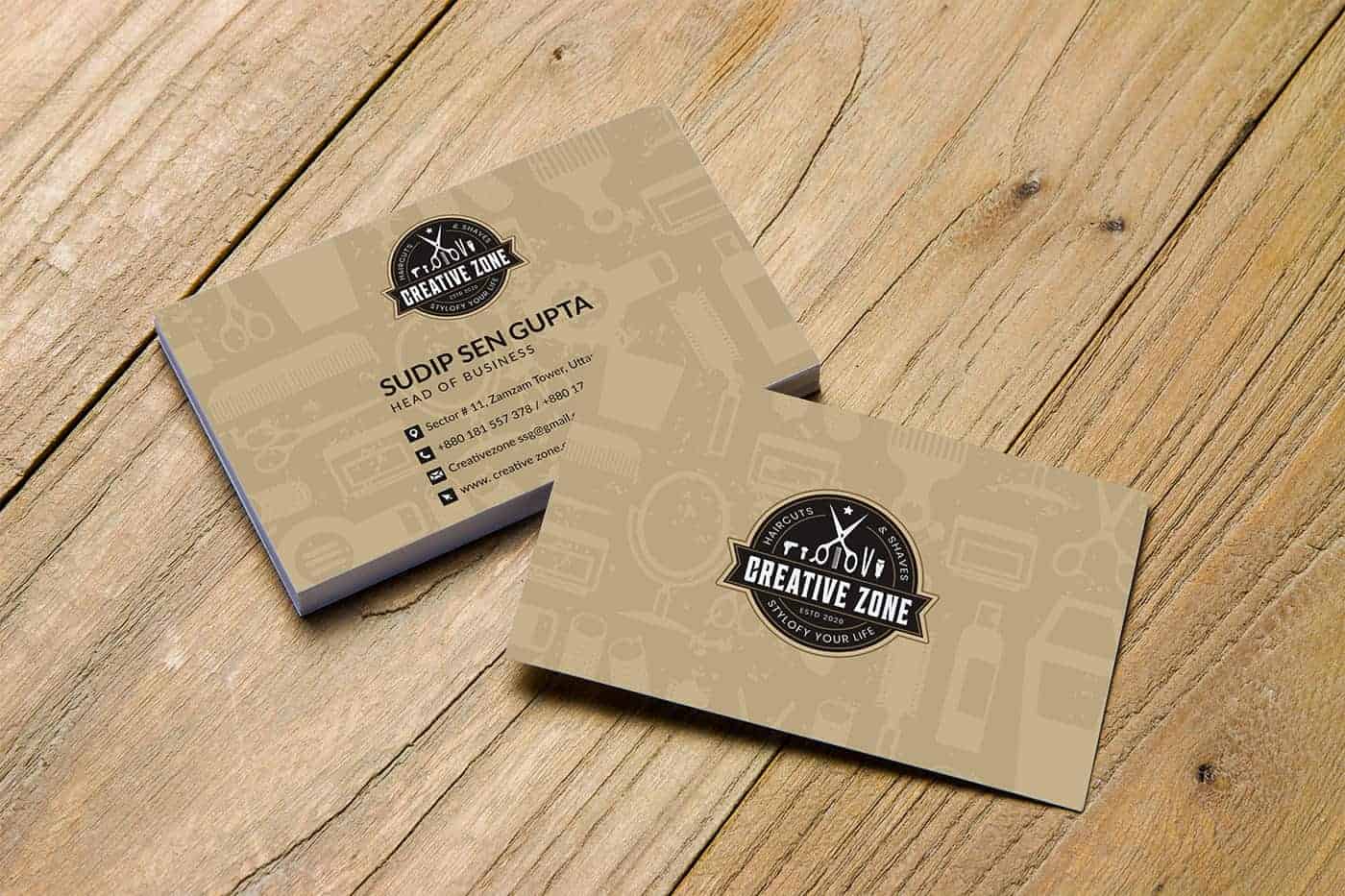 6. Forma Hair Business Card
Sergey Tarasenko and Piligrims Design Studio designed this salon business card with a glam-chic aesthetic.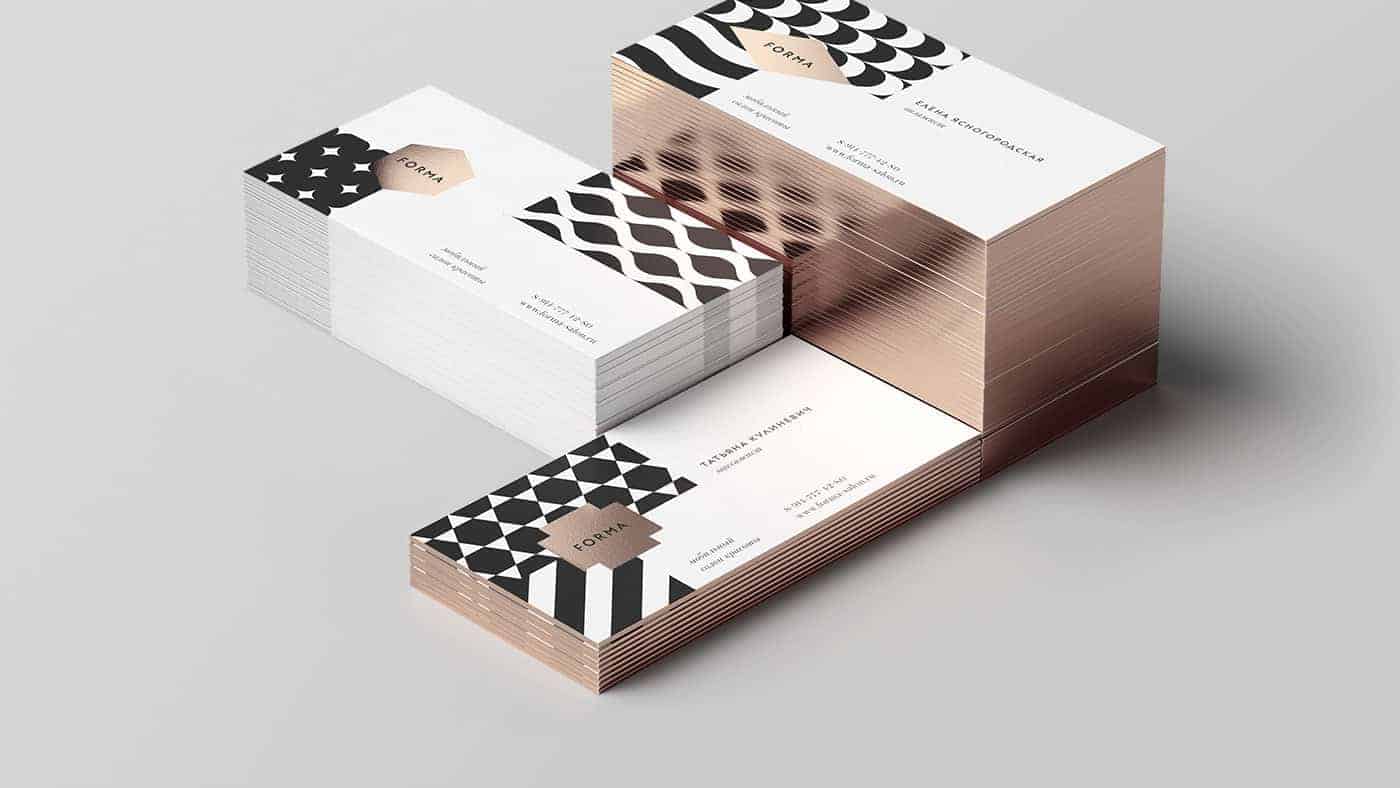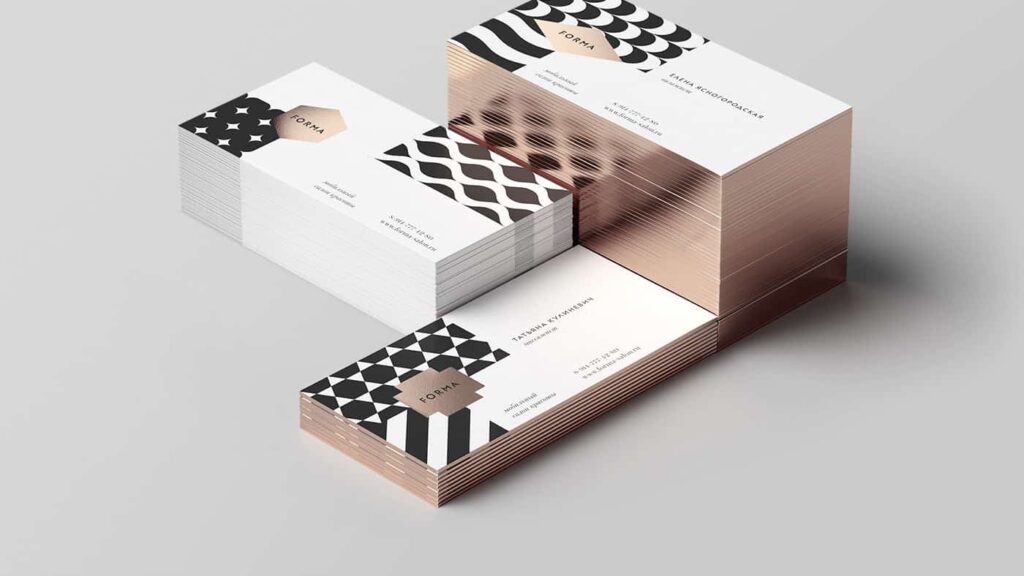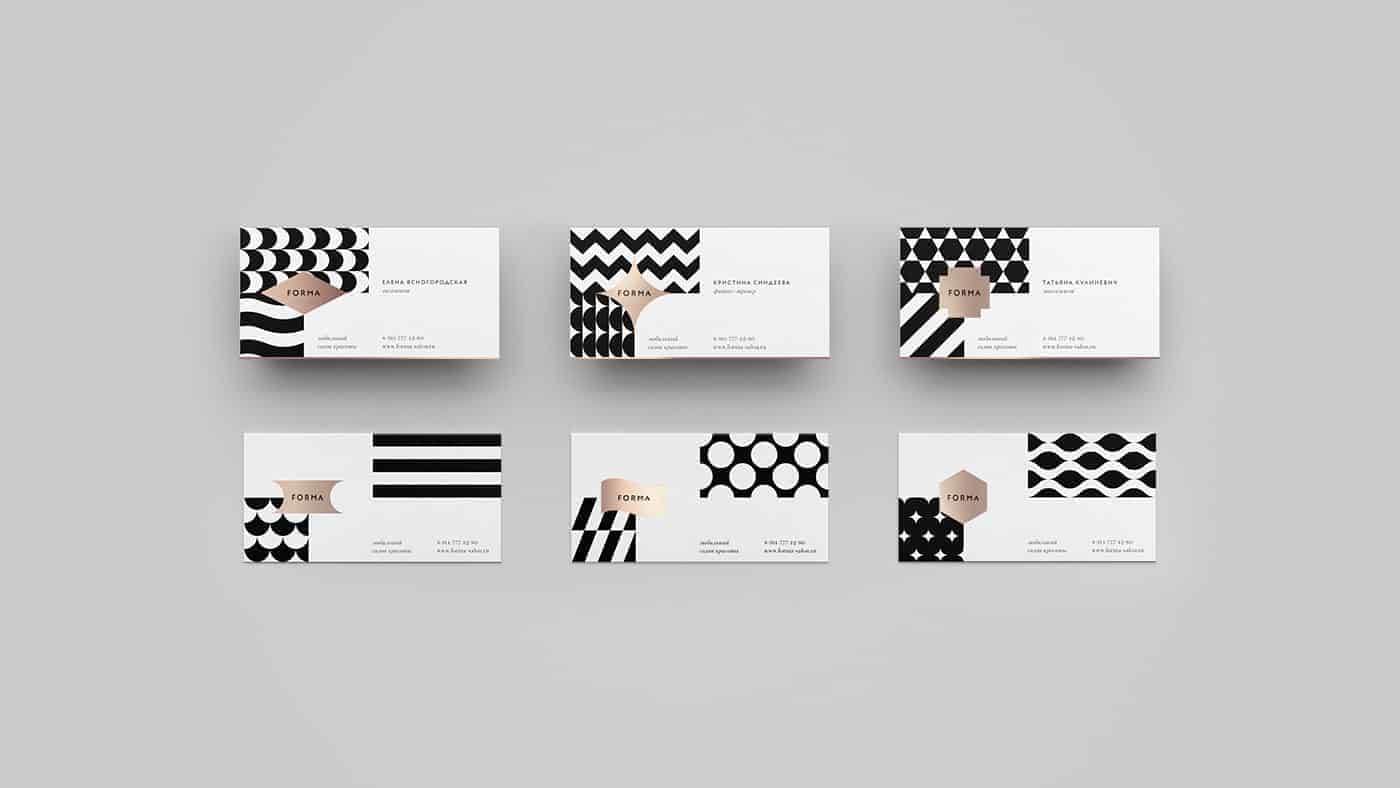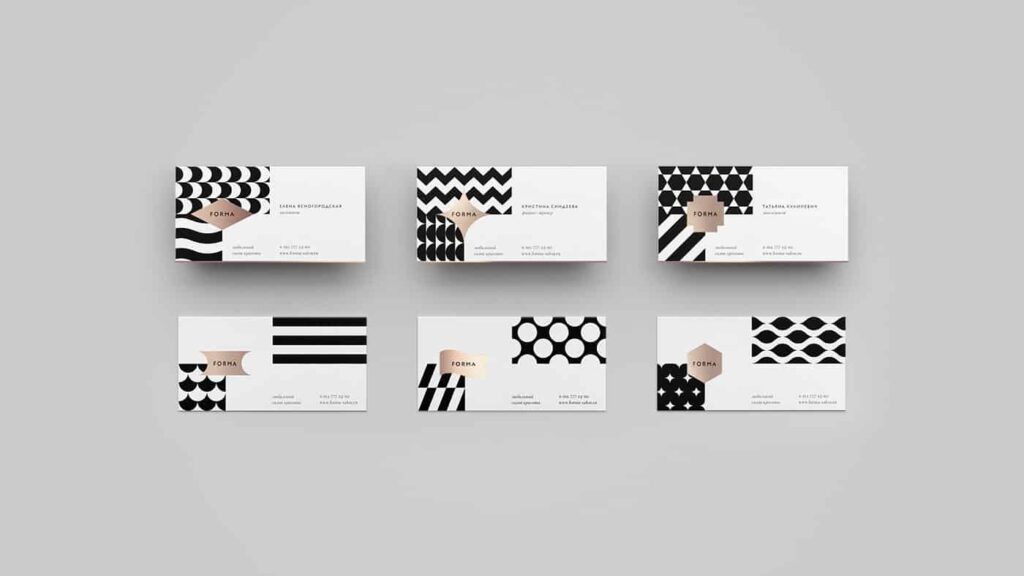 7. Four Spa Salon Business Card
This spa business card by Nice People is another example that uses the salon's name with a simple font to be the design.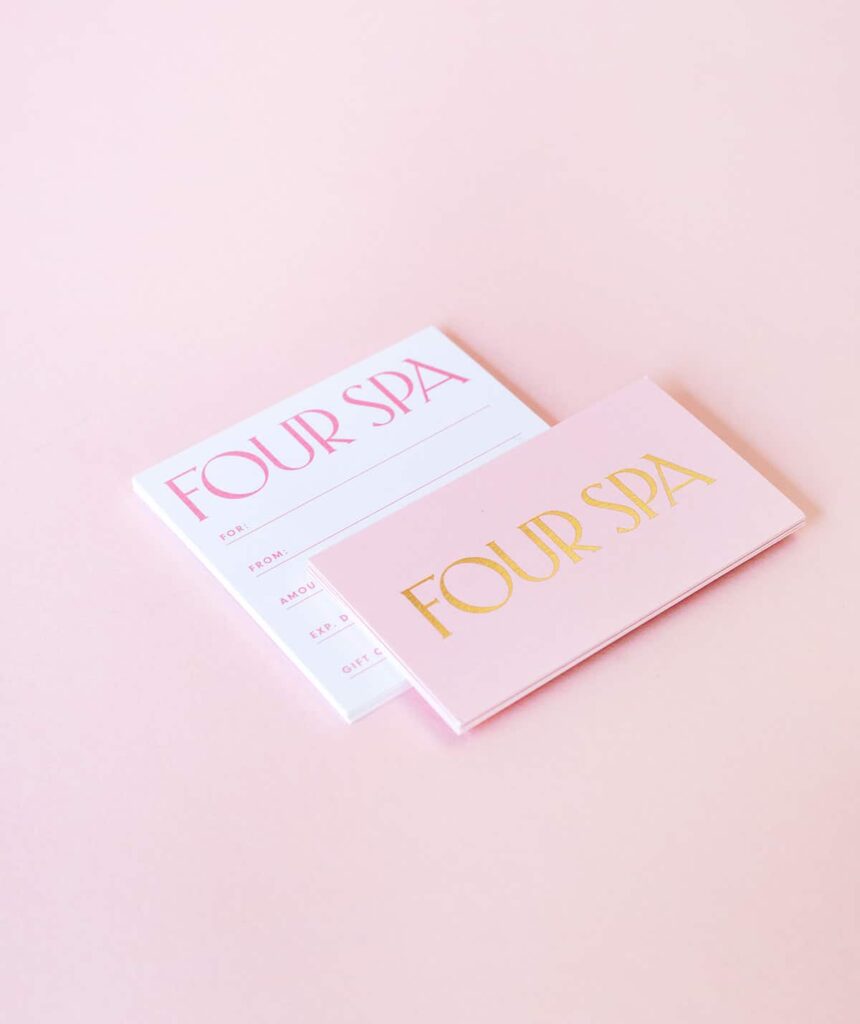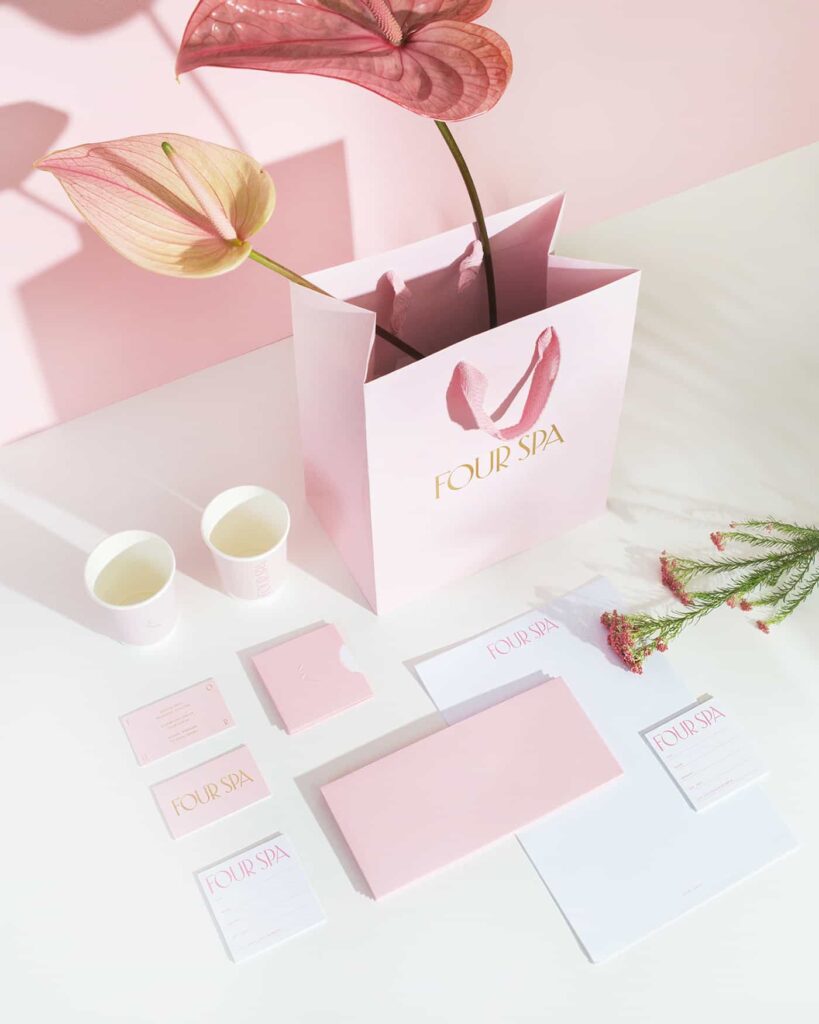 8. Fanaberia Hair Salon Business Card
This design by Artur Busz incorporates the salon's name with a simple icon in black and white, making it perfect for a unisex hair salon.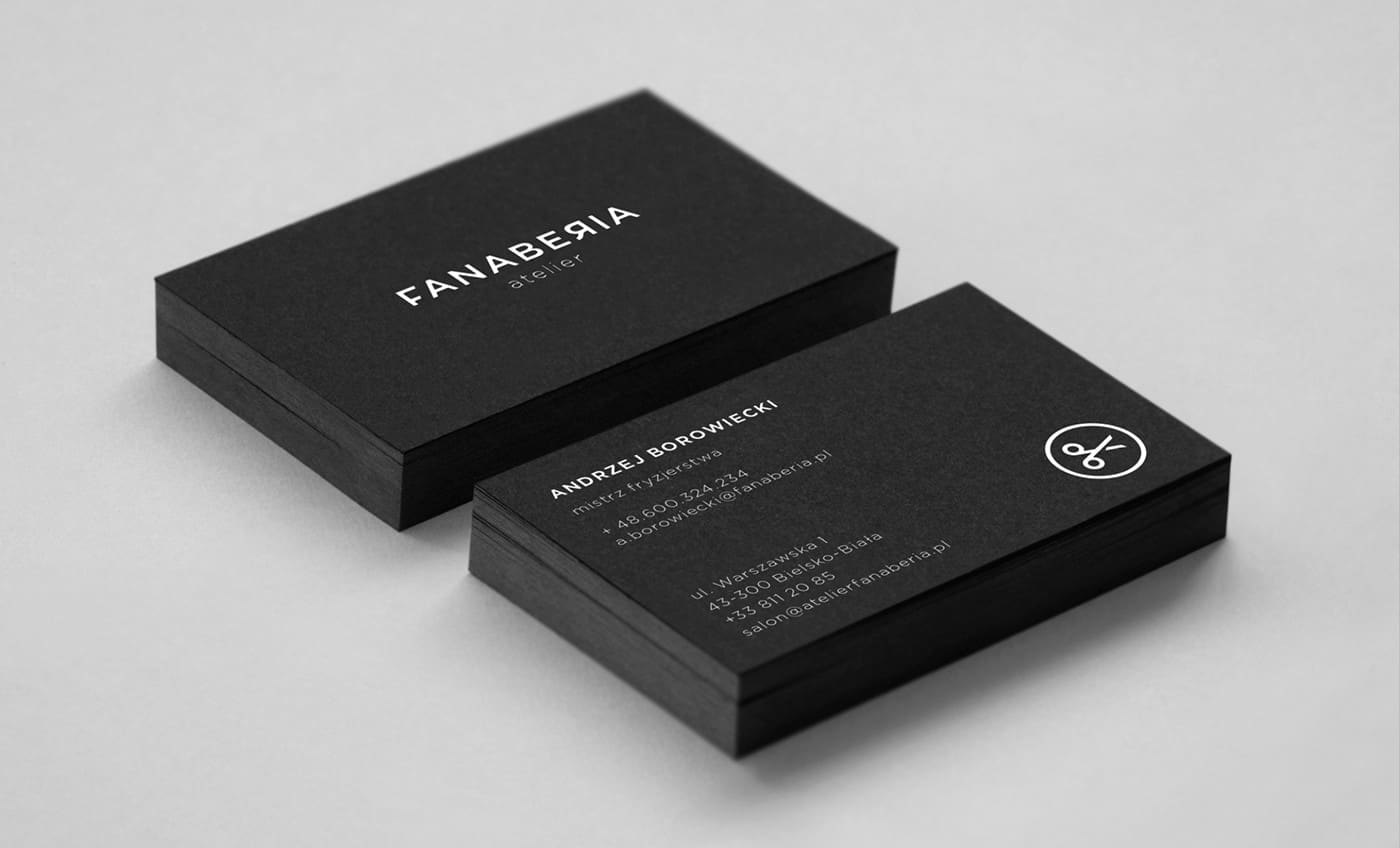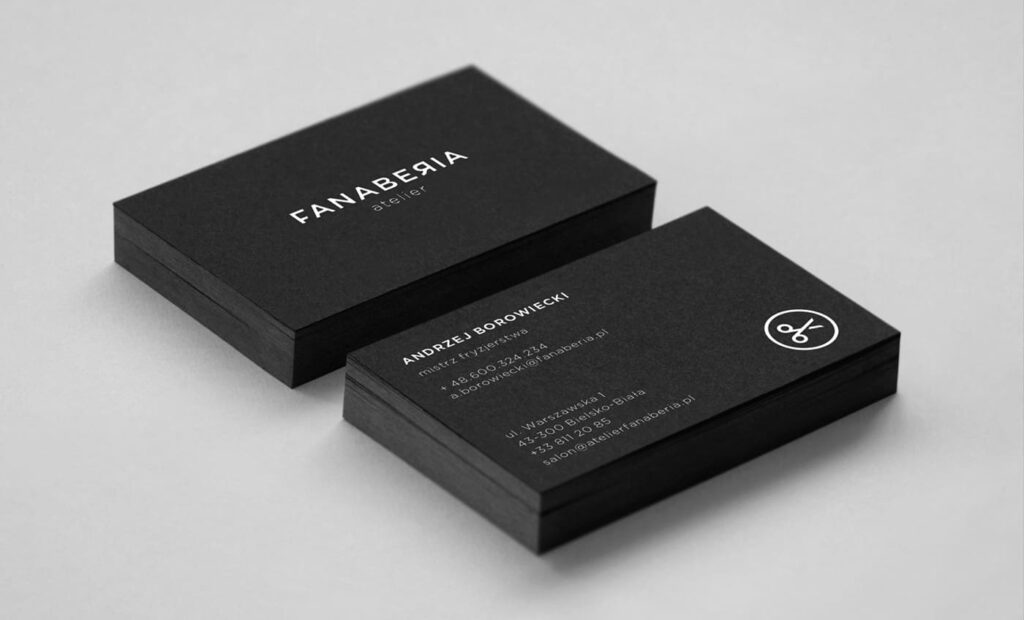 9. Unique Hair Stylist Business Card
This card by Kristina Bartošová and Thomas Pokorn takes a unique approach to create symmetry and balance with its play on words.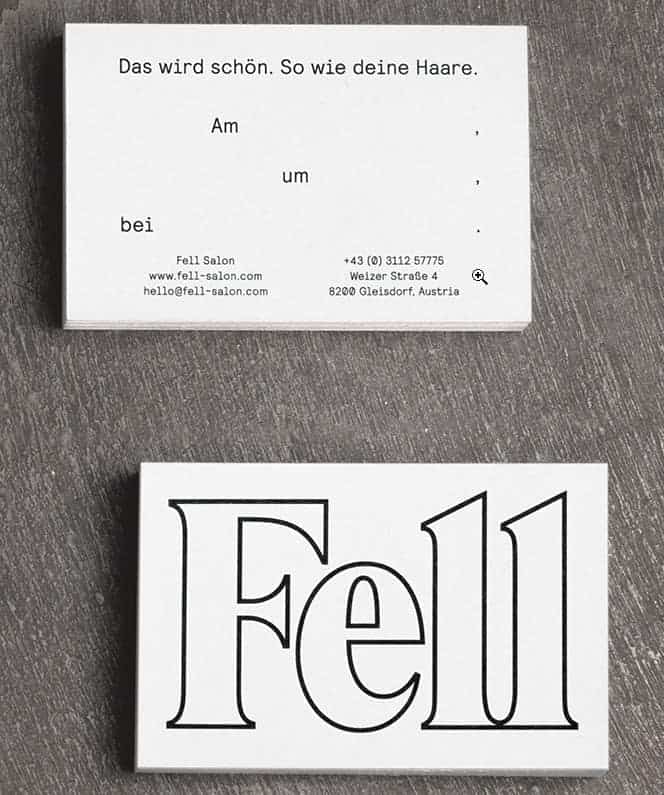 10. Danielle Goebel Hair Stylist Business Card Design
Aimee Brydges created this design for professional hairdressers who want to leave an impression on their clients.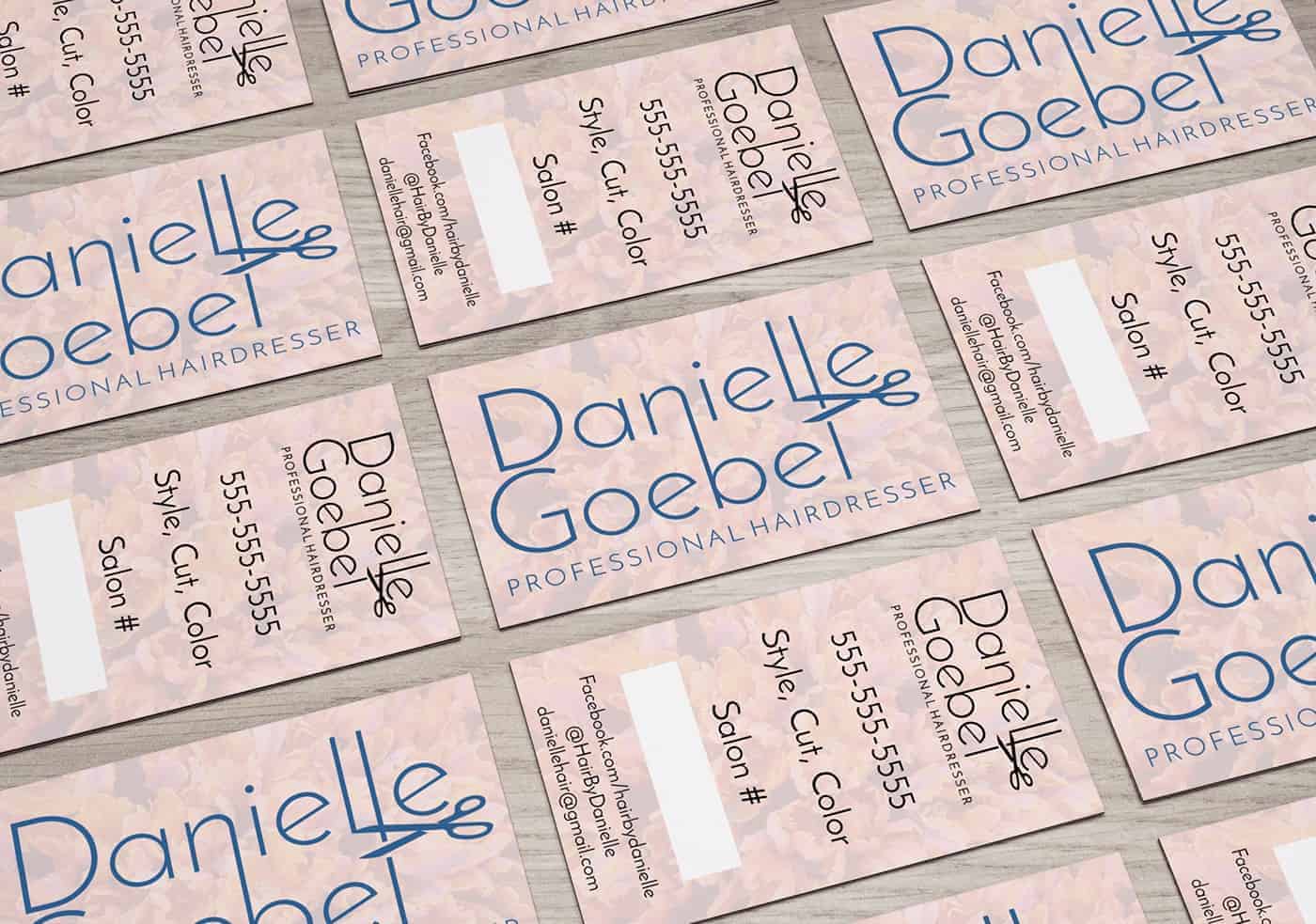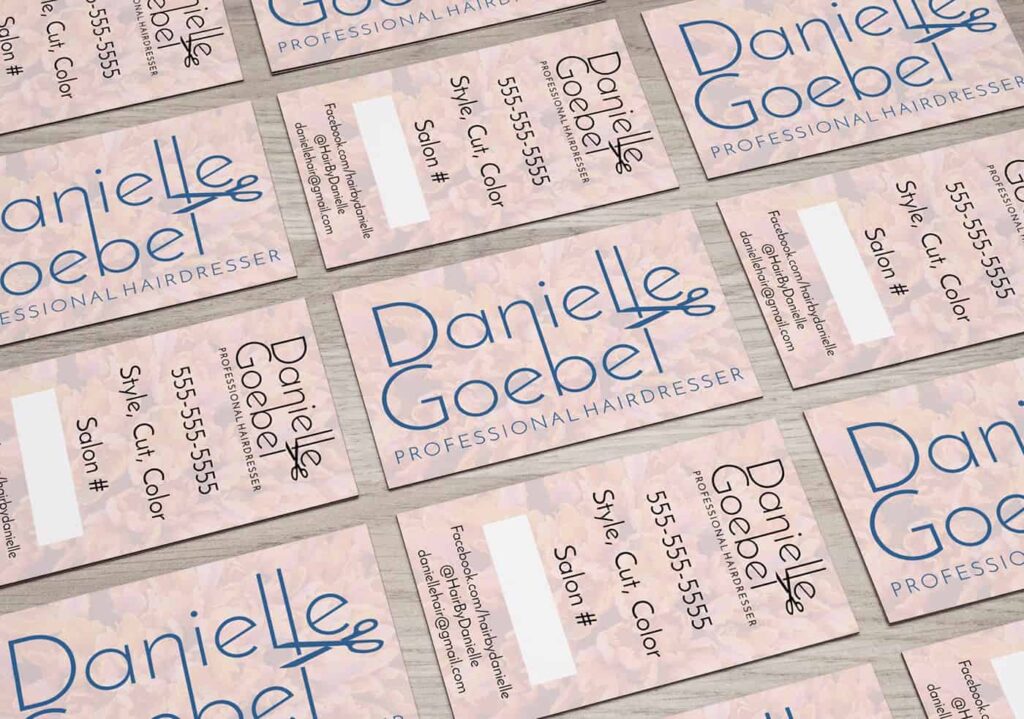 11. Rock Hair Salon Business Card
This design by Kazunori Kitsunai has a simple logo that ties in perfectly with the salon's name.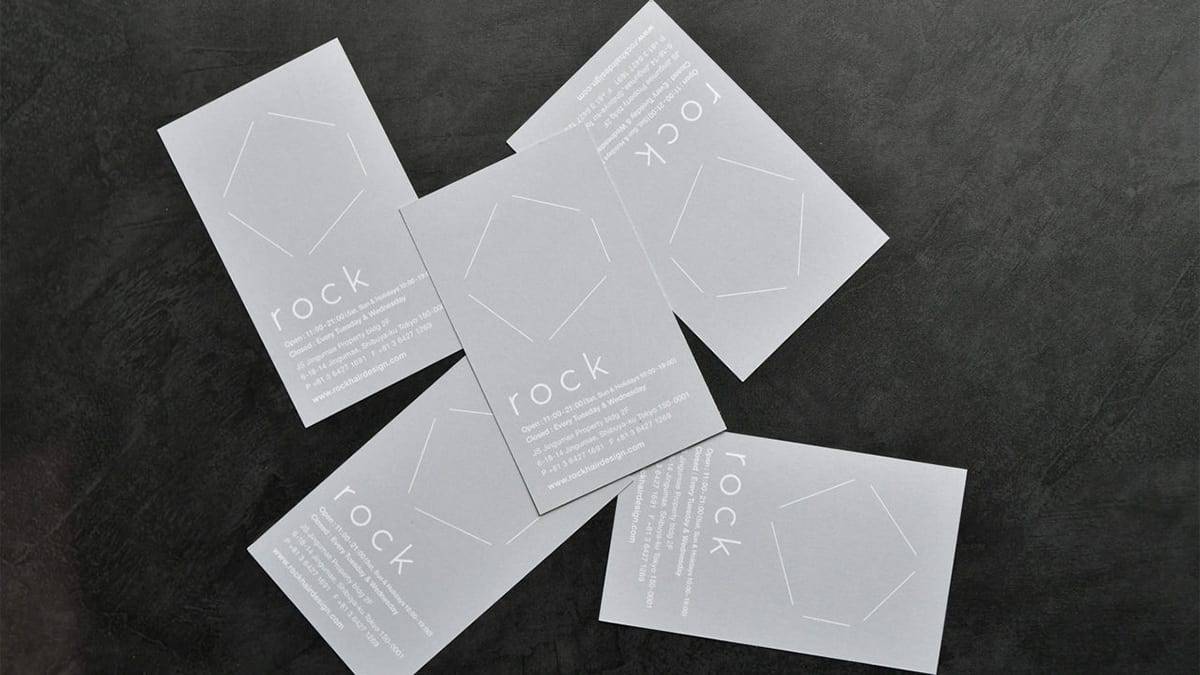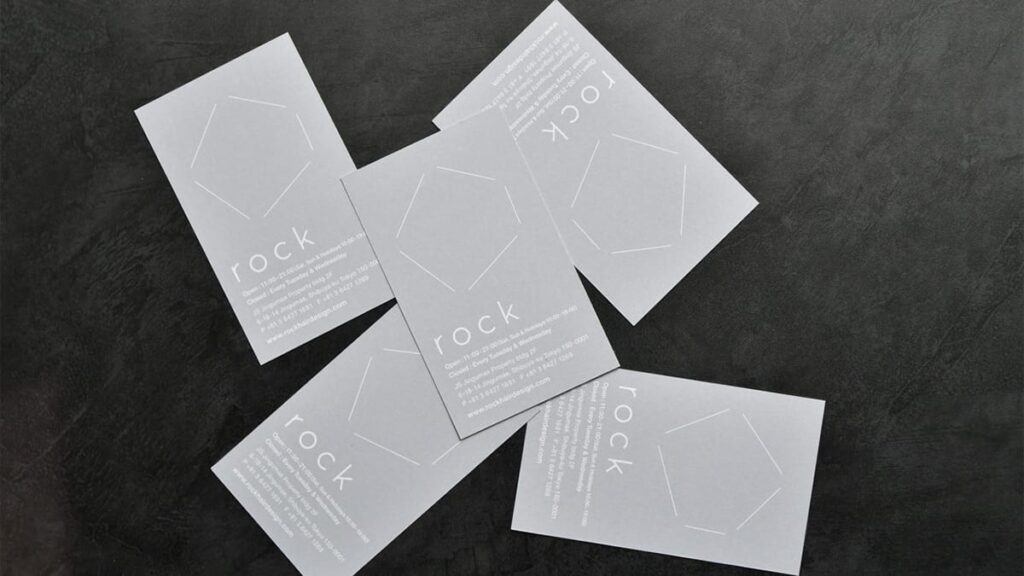 12. Hair Studio Hair Salon Business Card
Jevgeni Trombovetski had hair styling in mind when he created this design.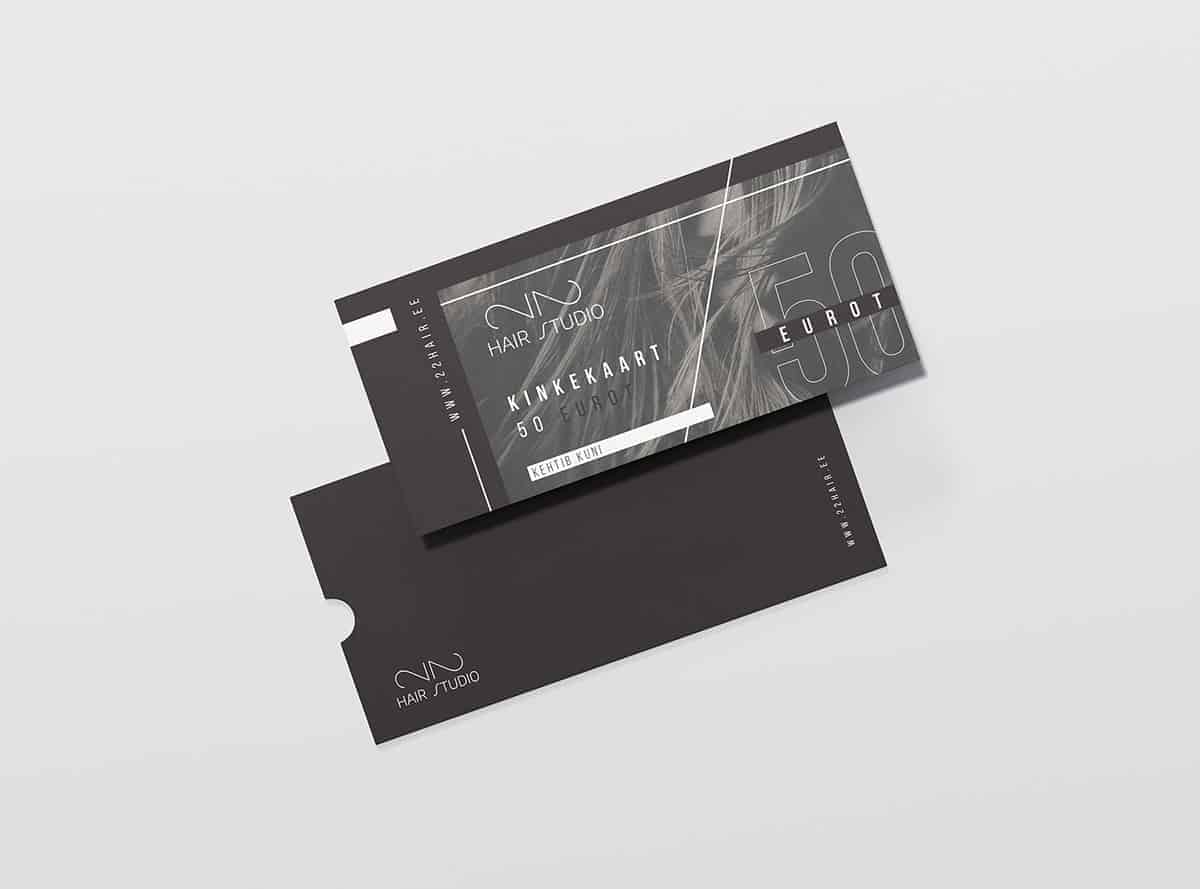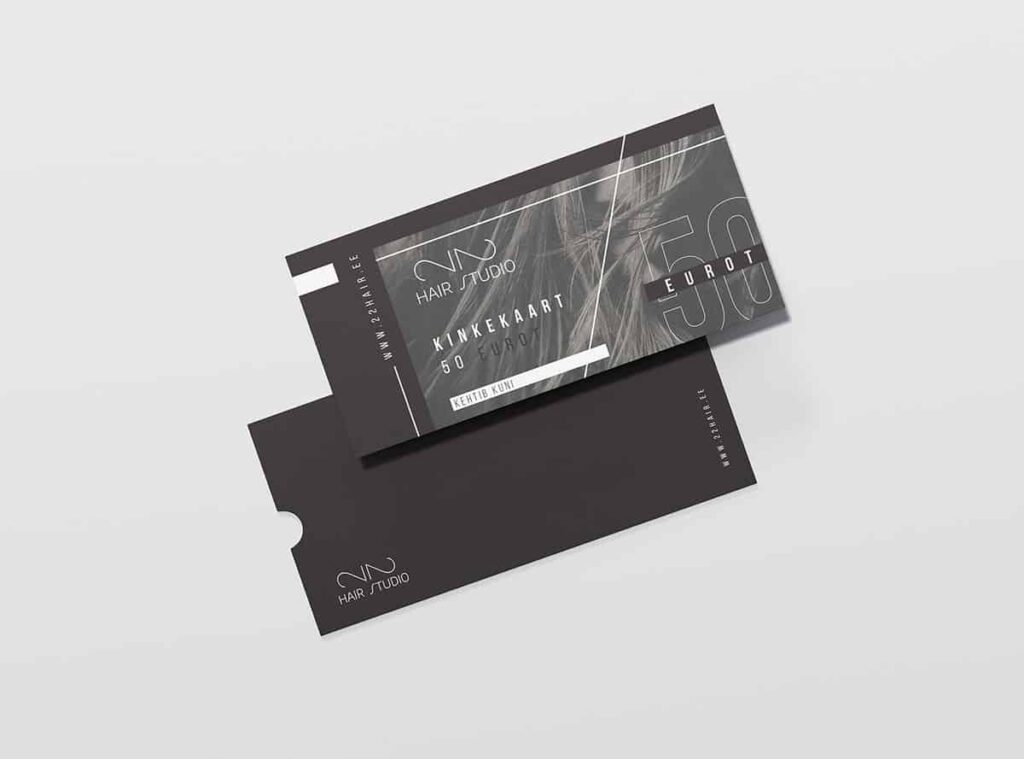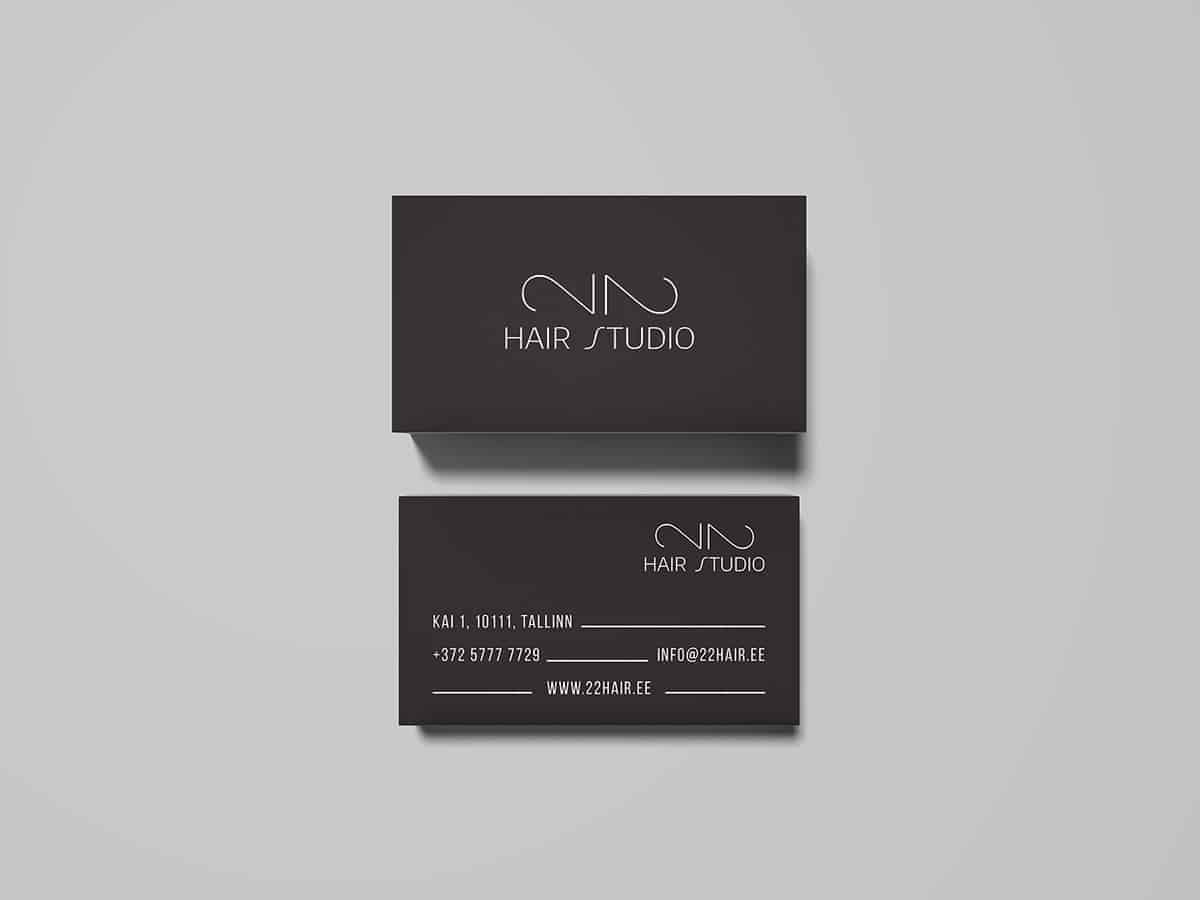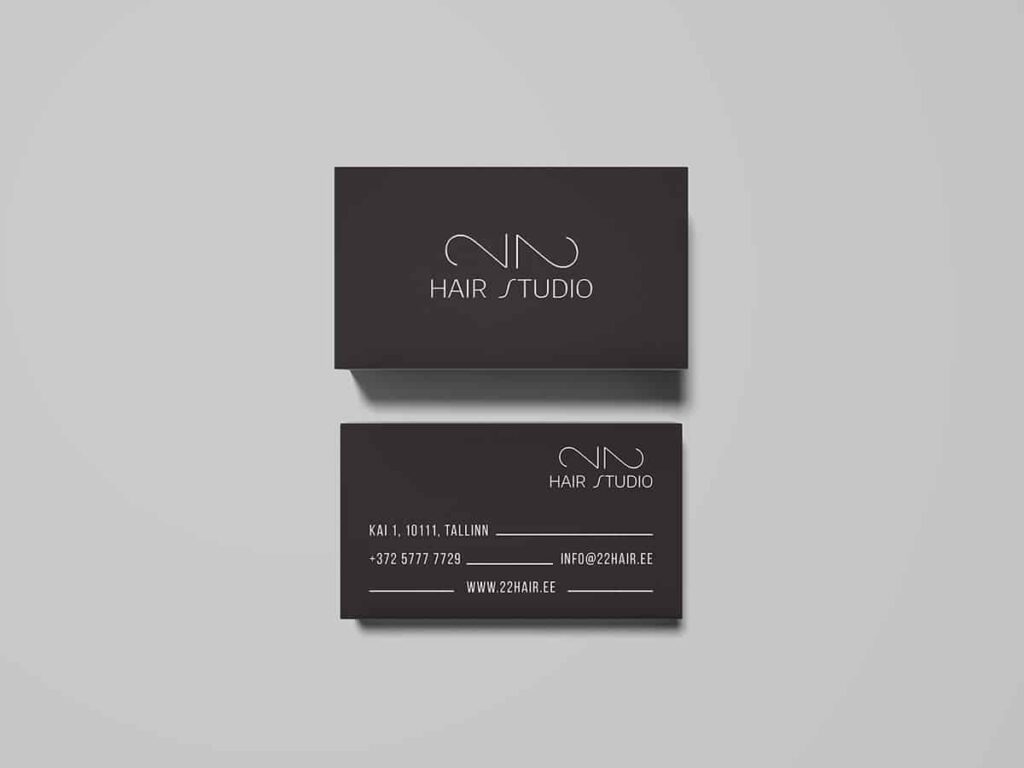 13. ModMop Unique Hair Salon Business Card
This design by Alex Nereuta is truly unique and eye-catching. The different design elements come together harmoniously as a whole.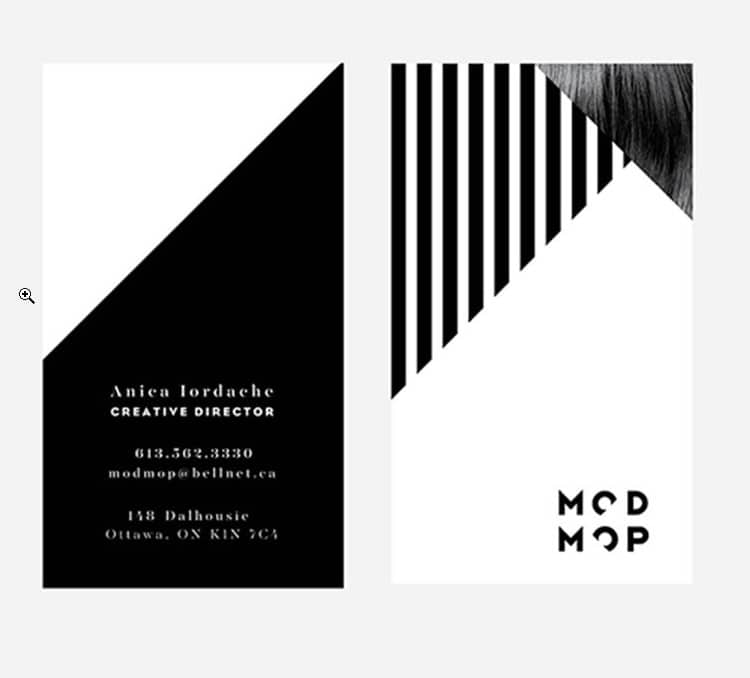 14. Barba Bird Barbershop Business Card
Dawid Cmok created a design that leans towards the masculine, the perfect aesthetic for a barbershop.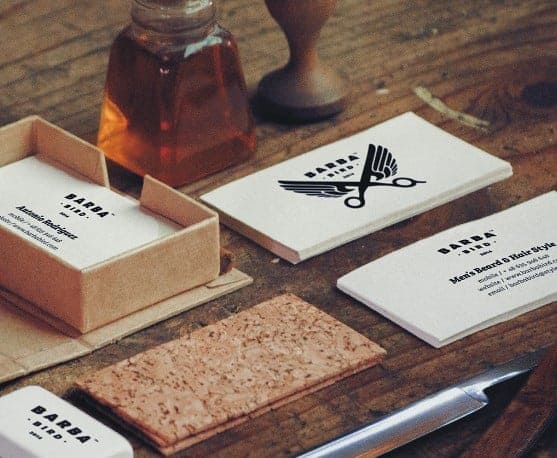 15. G Cosmetologist Business Card
Kapper Geoffrey lets color and font be the focal point in this design.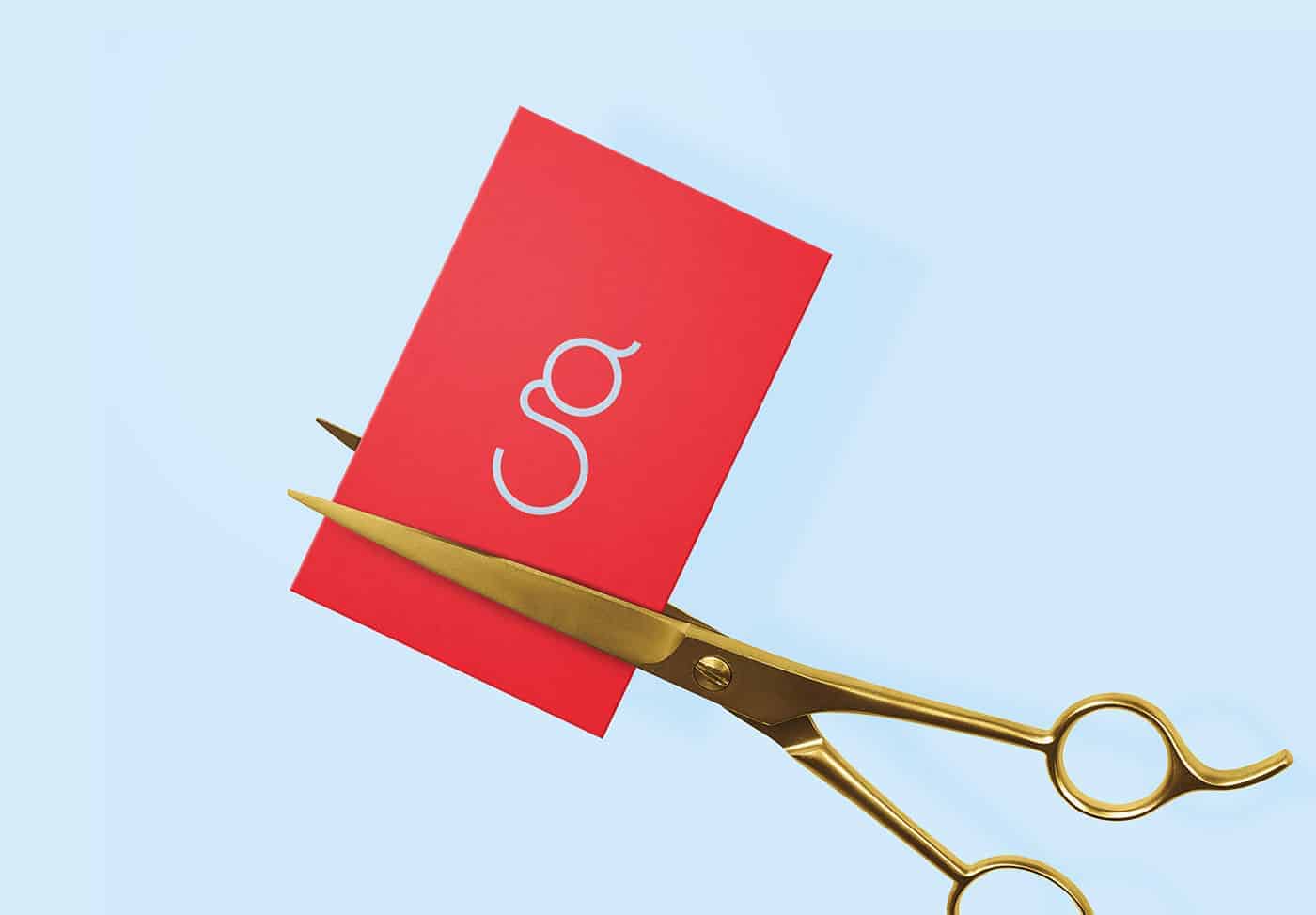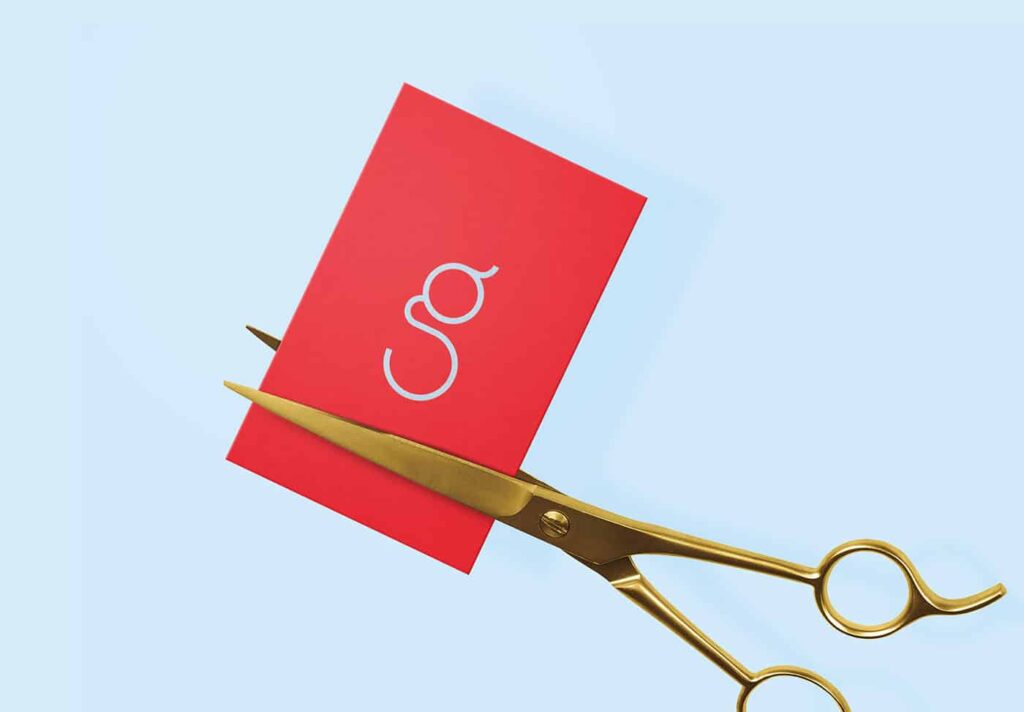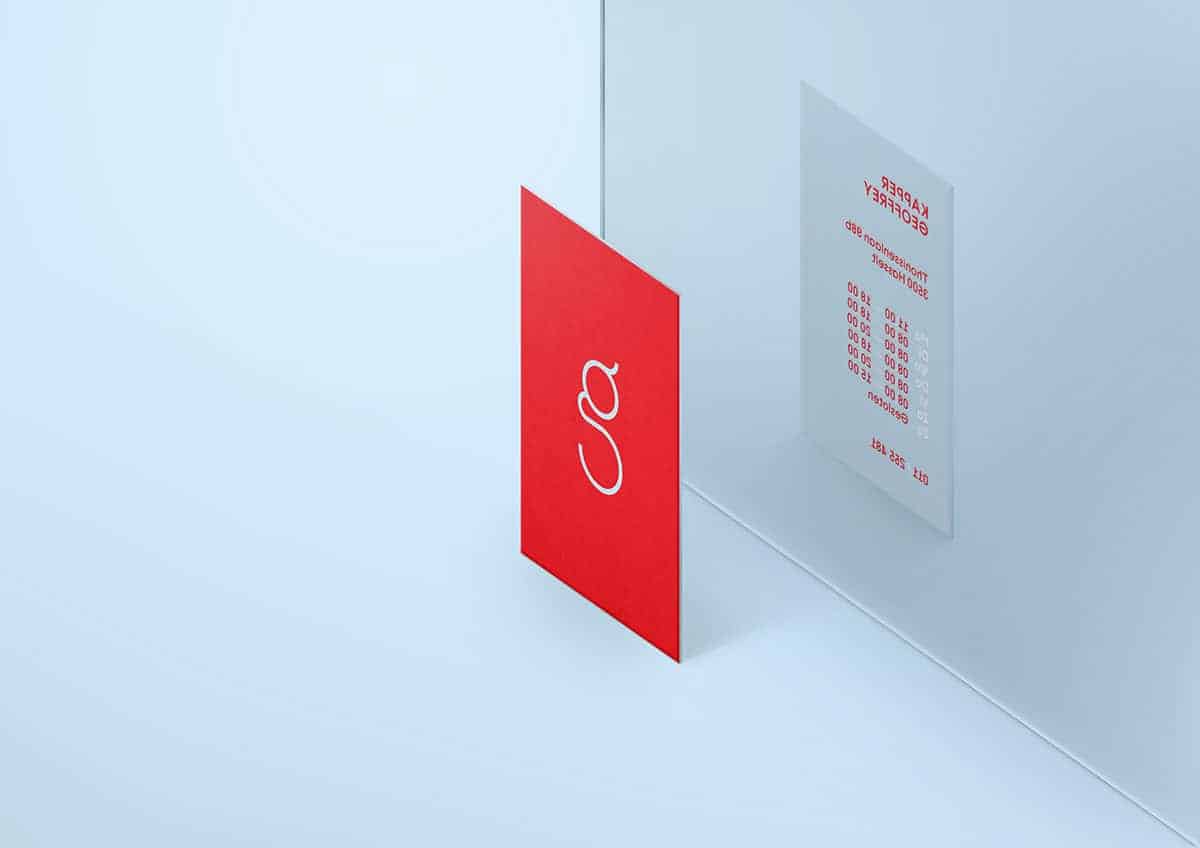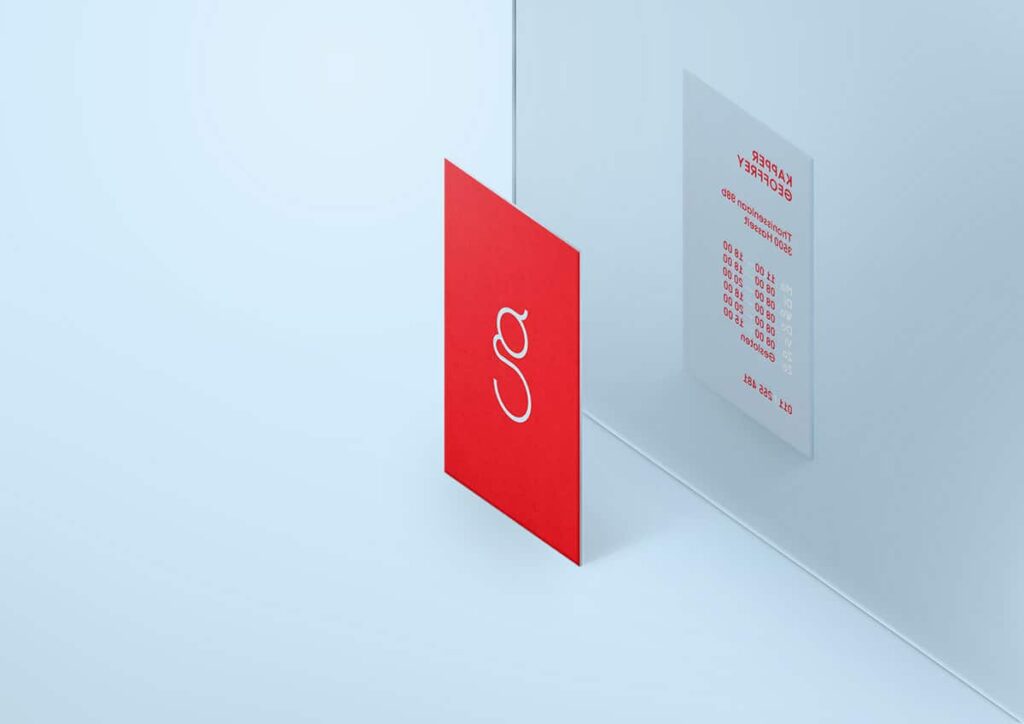 16. RAF Cosmetology Business Card
Quim Marin Studio designed a card that makes a bold statement with their salon's logo.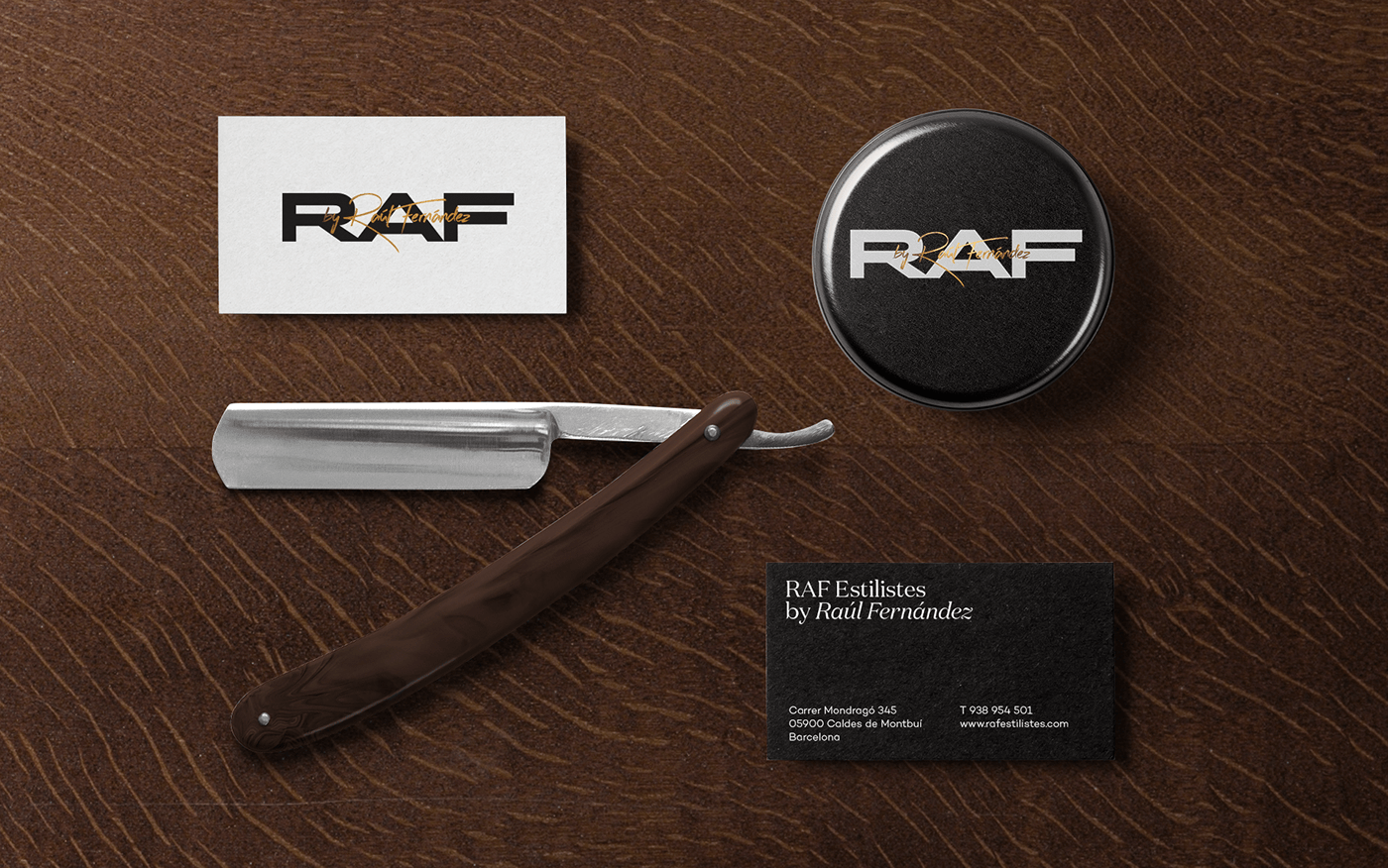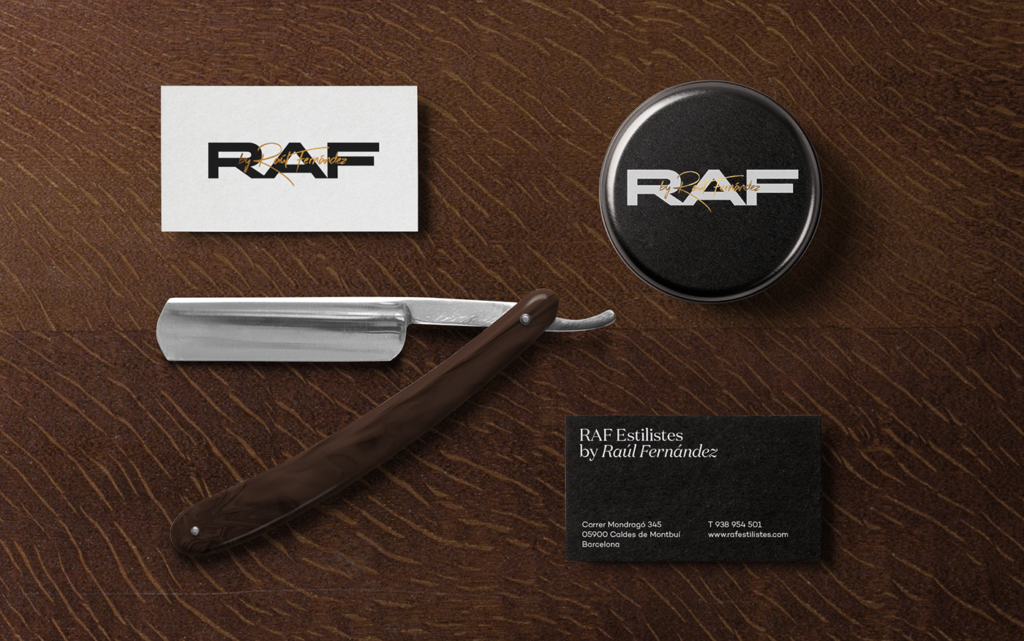 17. Barbershop Business Card
This design by Irina Maio is a great example of using different color schemes for the front and back of the card.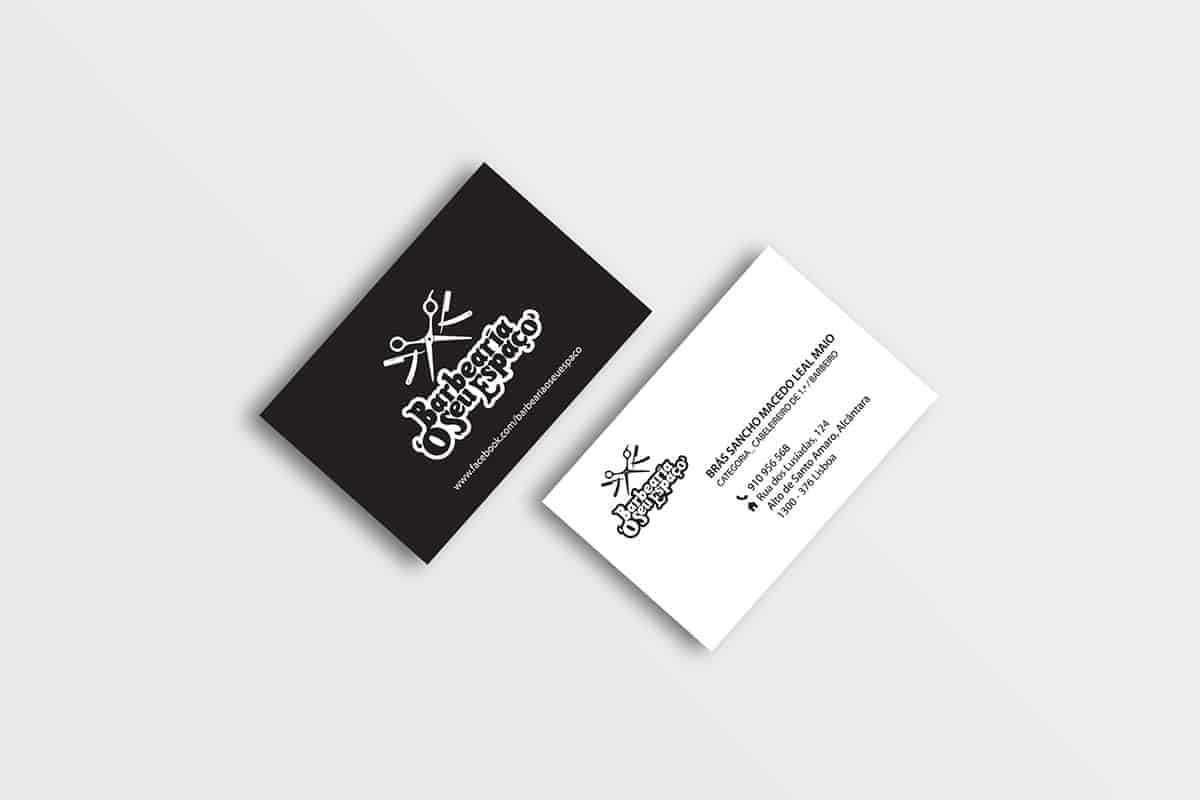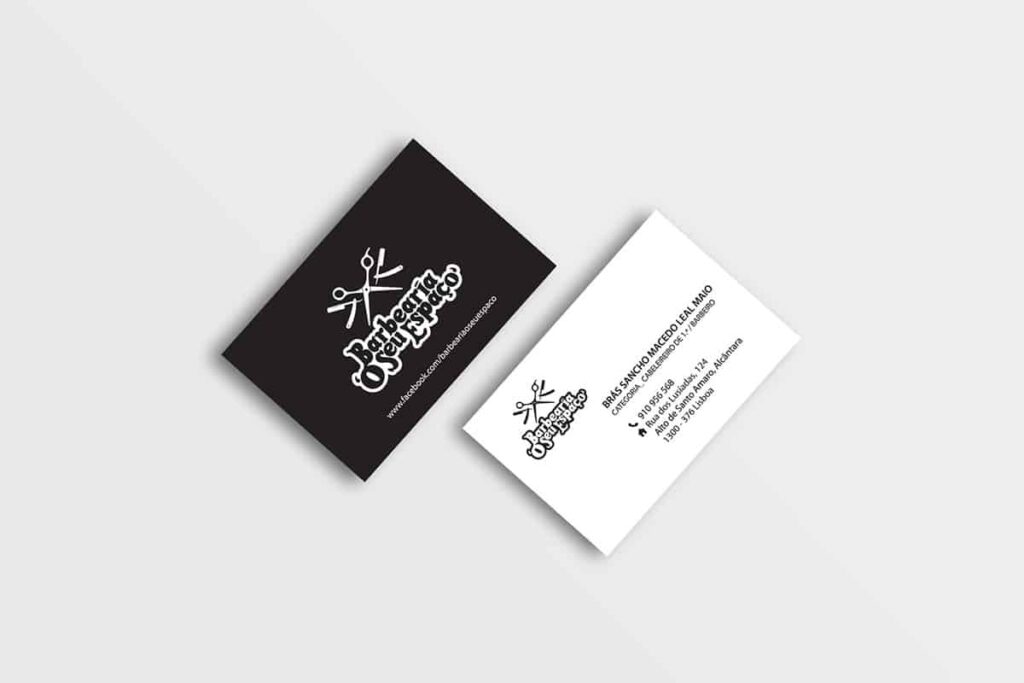 18. Oleksy Salon Business Card
This design by Iwona Drewniak has a premium aesthetic with a logo engraved.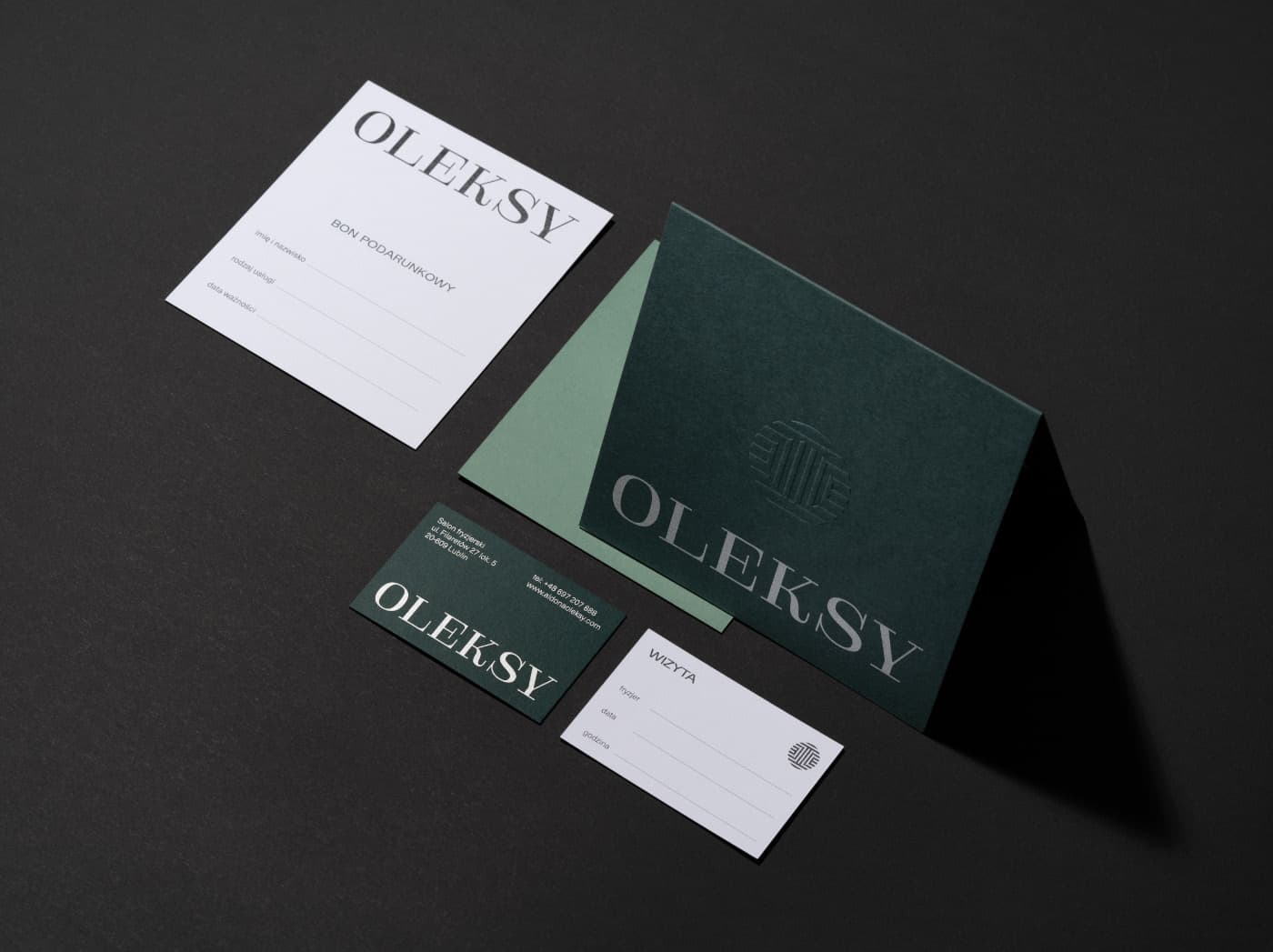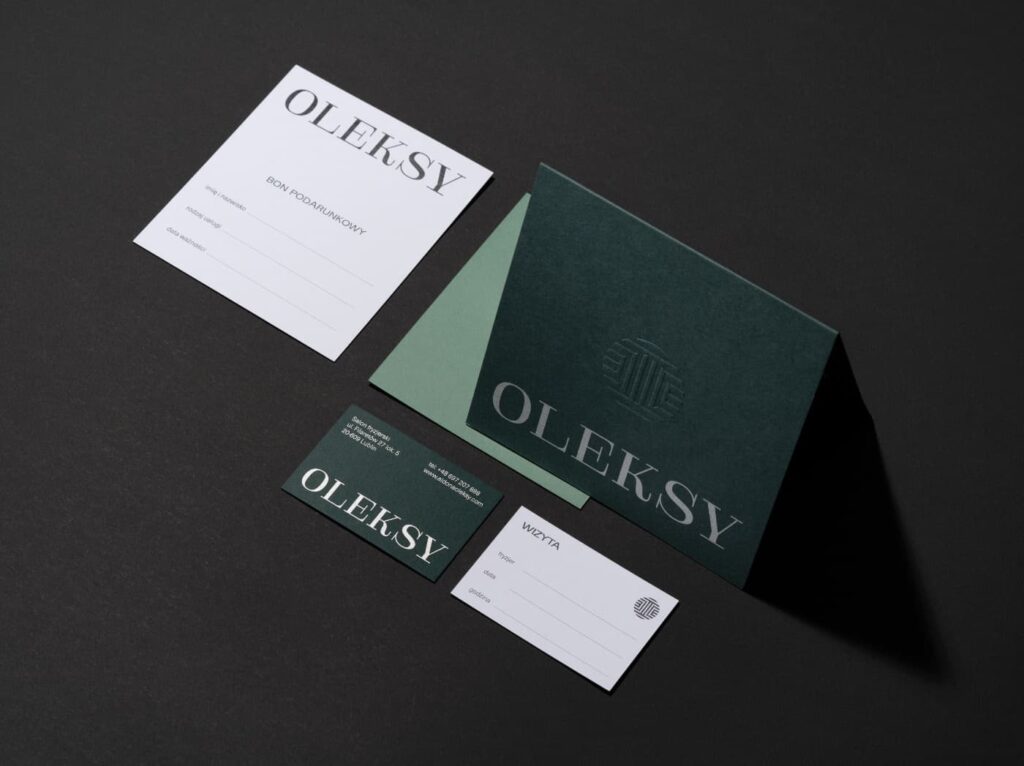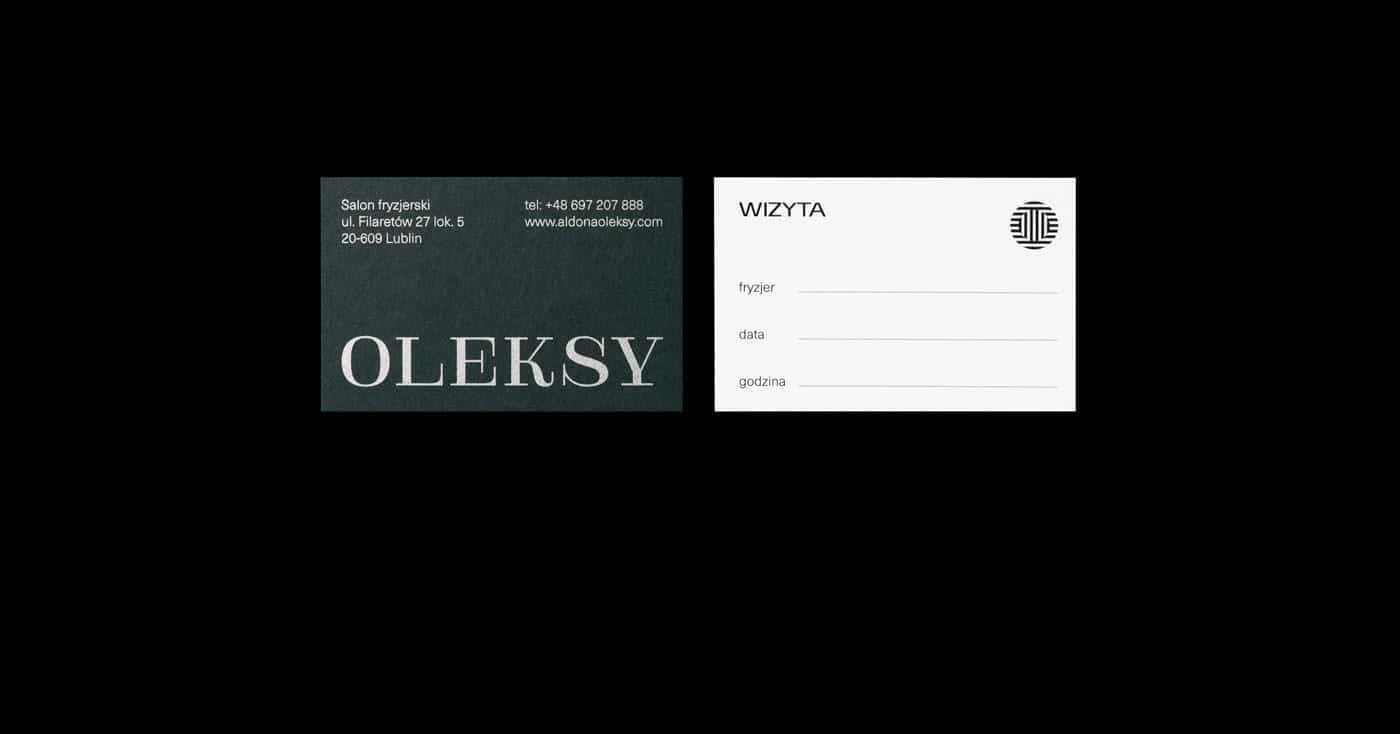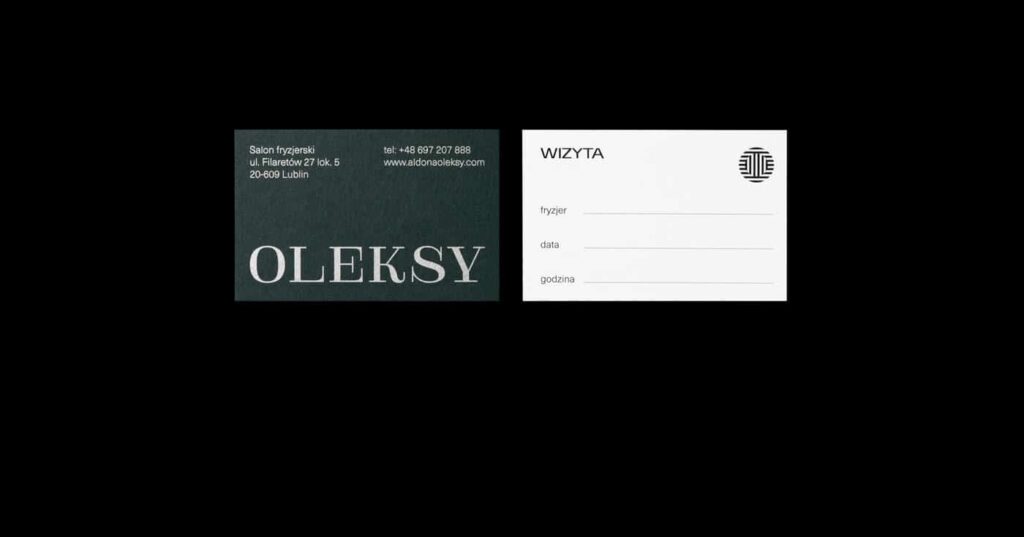 19.Viviani Barbershop Cards
This design by Antonio Bellan and Tomas Massarenti has a classy and upscale feel for a barbershop looking to attract a more premium clientele.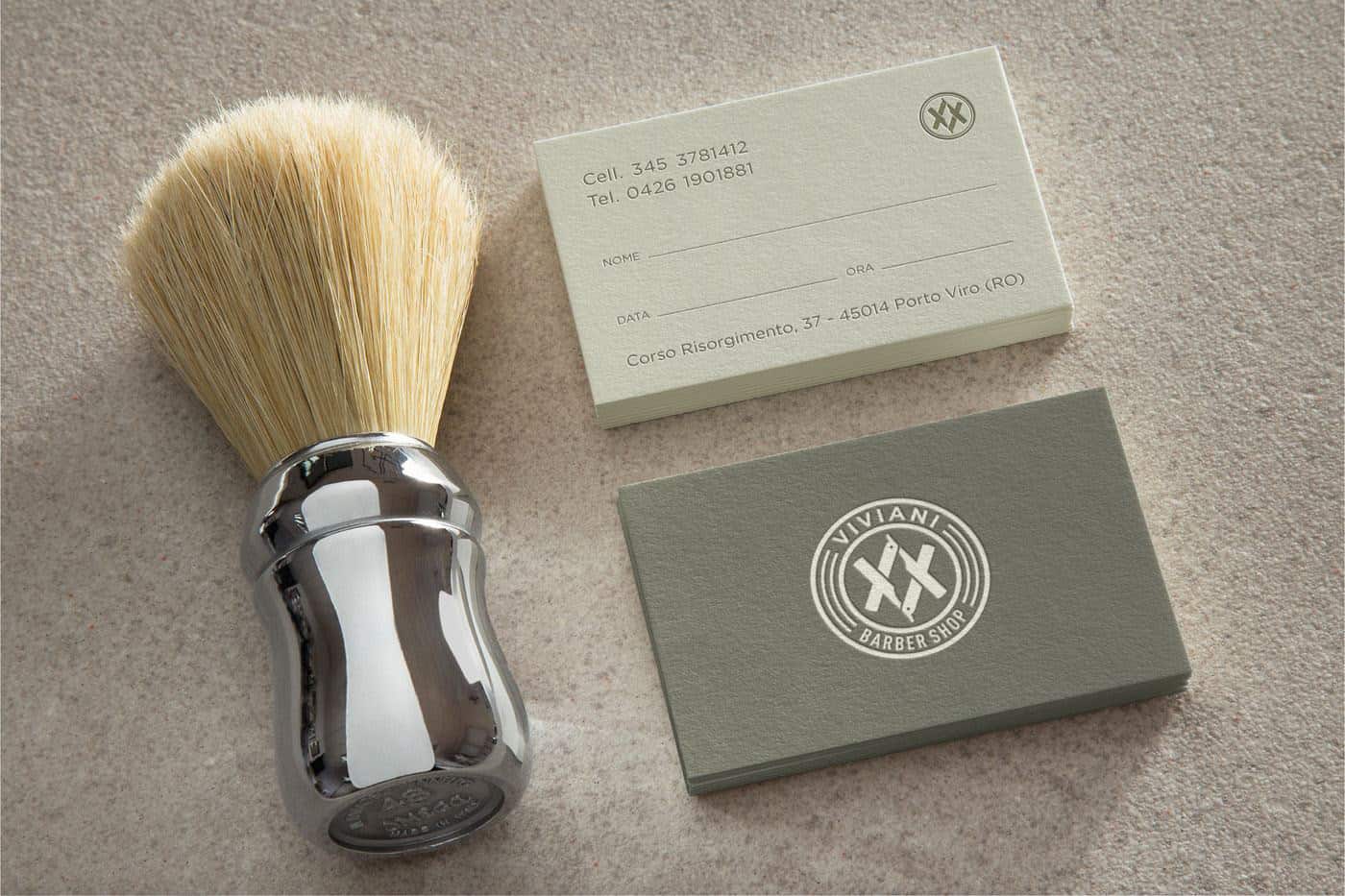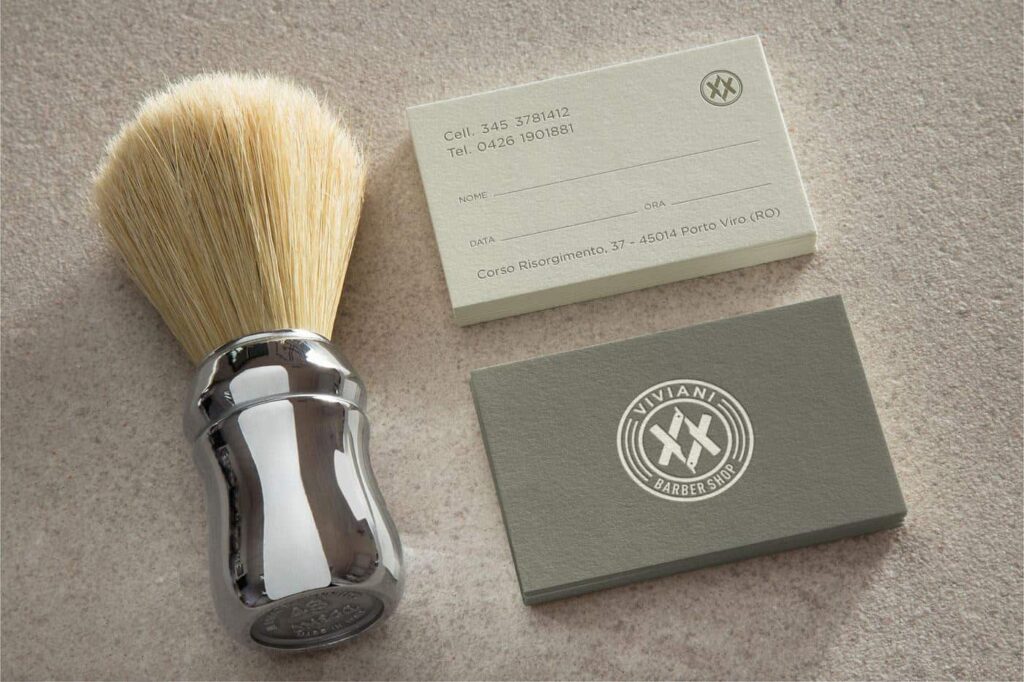 20. Mary Hairdresser Business Card
This design by Nuria Pico stands out in red and white with a logo that says "hairdresser."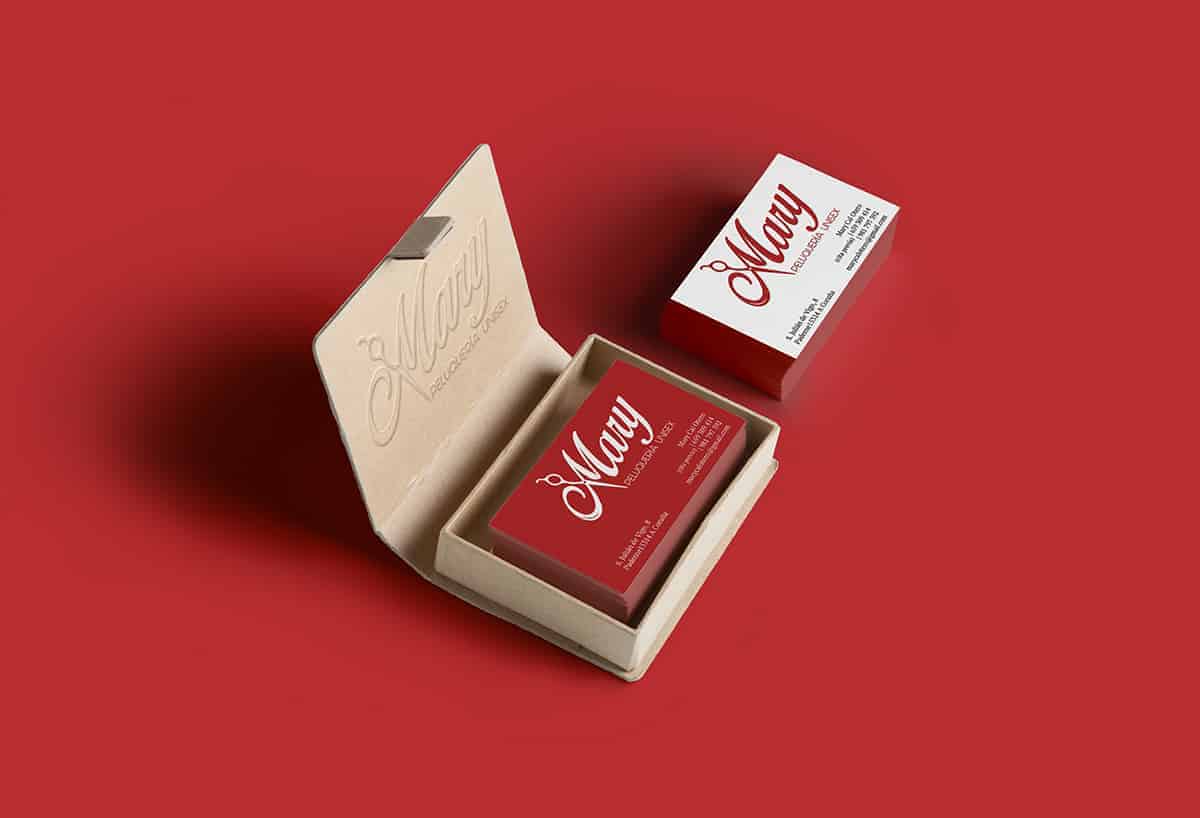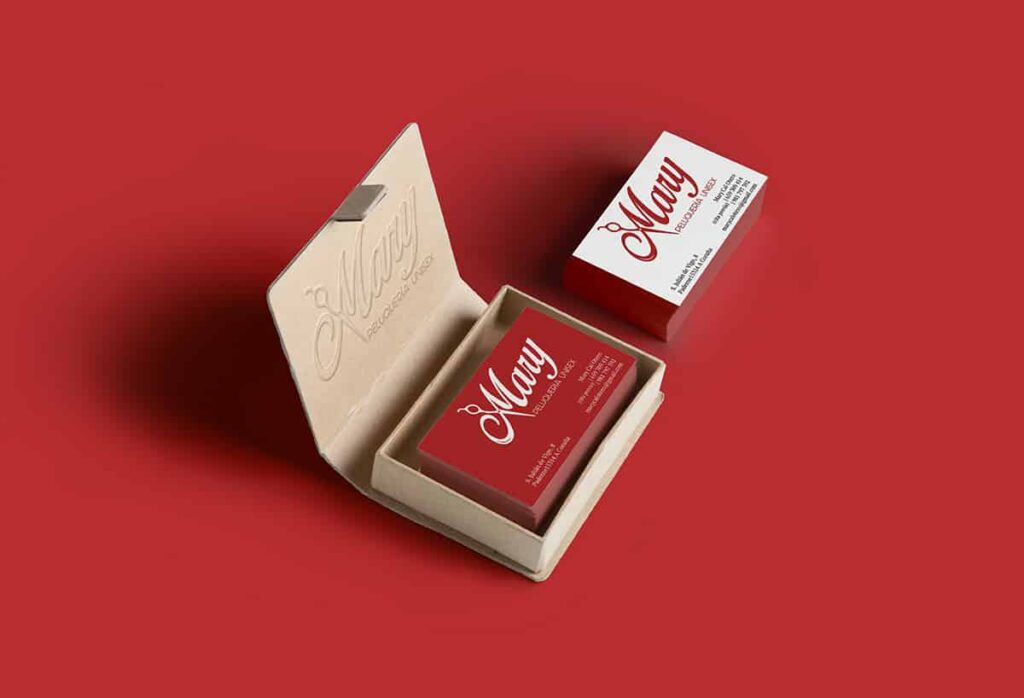 21. Style Hair Salon Business Card
This design by Wendy Plovmand is a good example of incorporating different design elements without being overwhelming.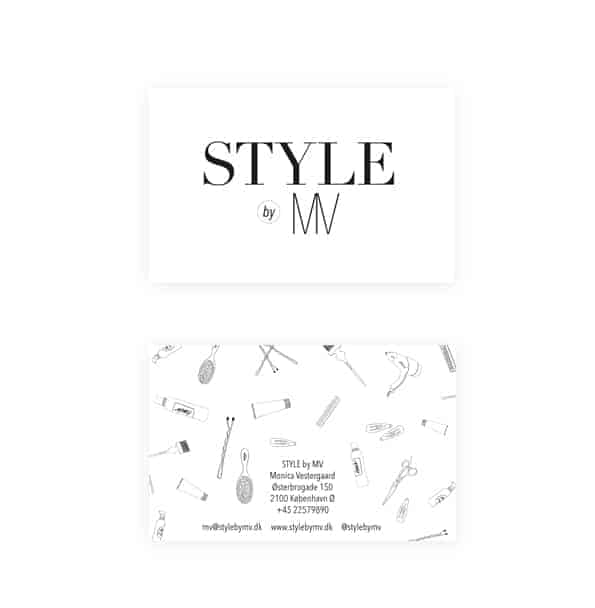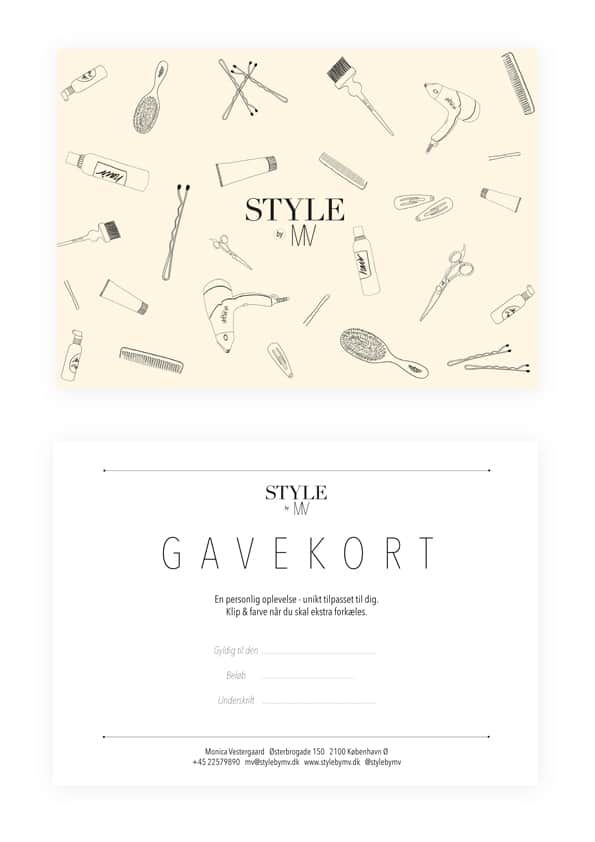 22. Studio Fryzur Beauty Salon Business Card
This design by Tamara Kwiatkowska uses different colors and shapes to create a quirky feel.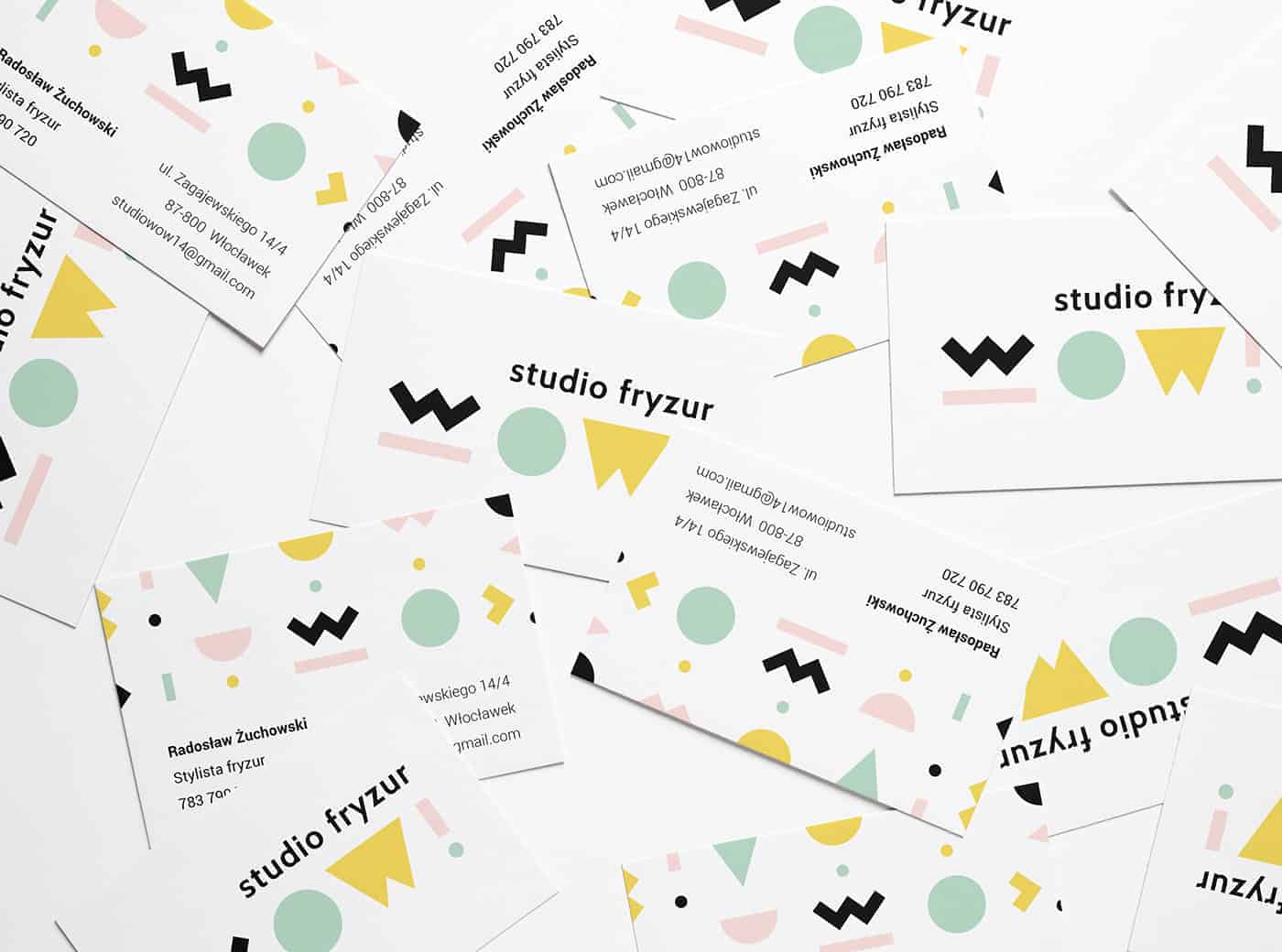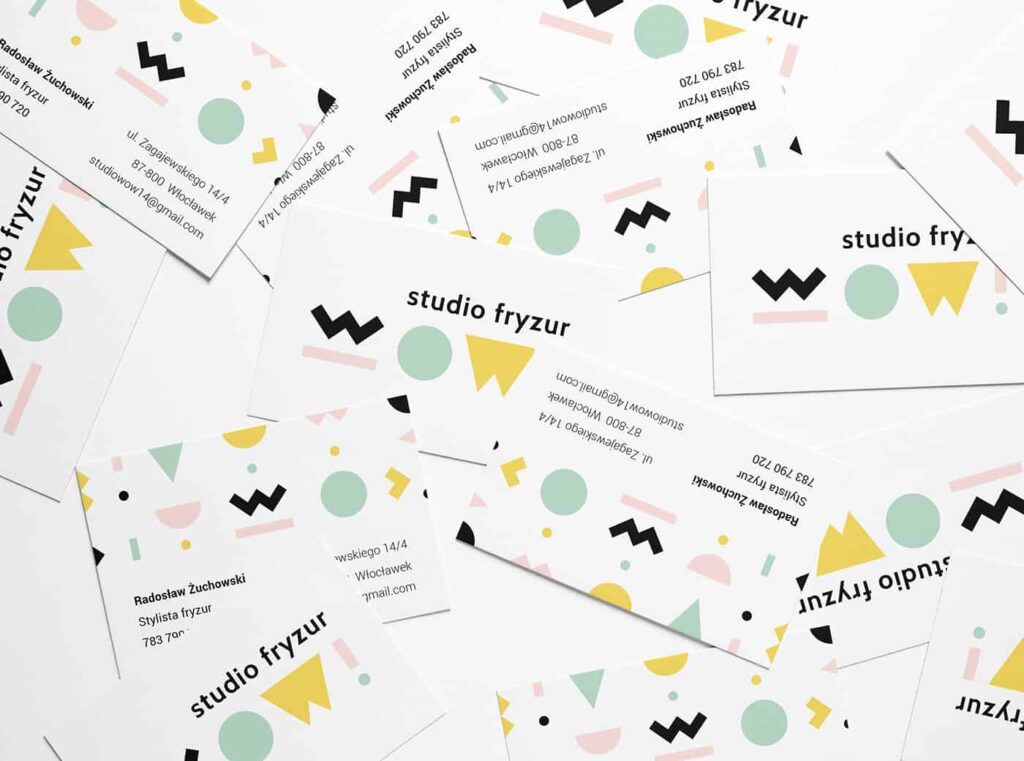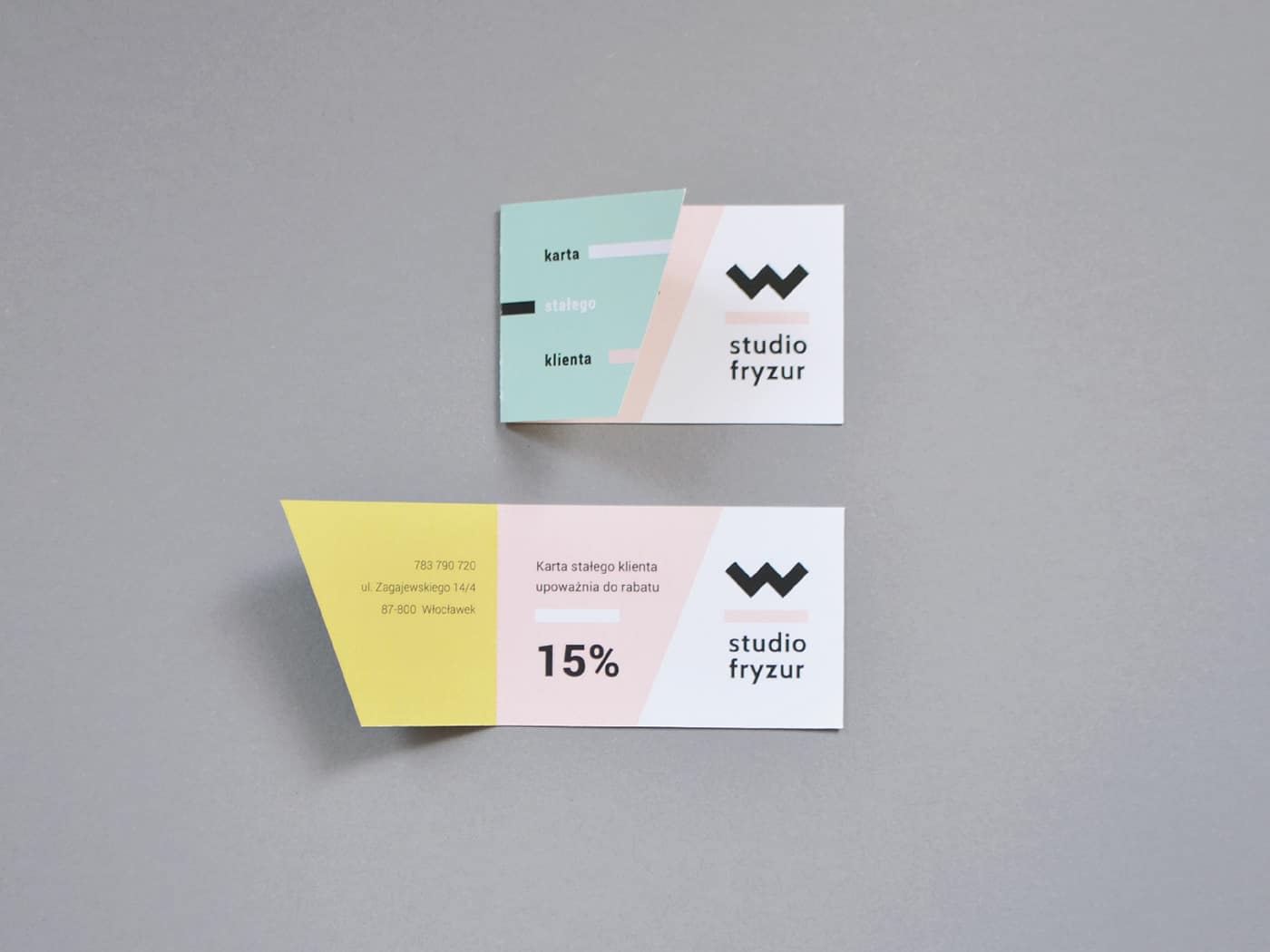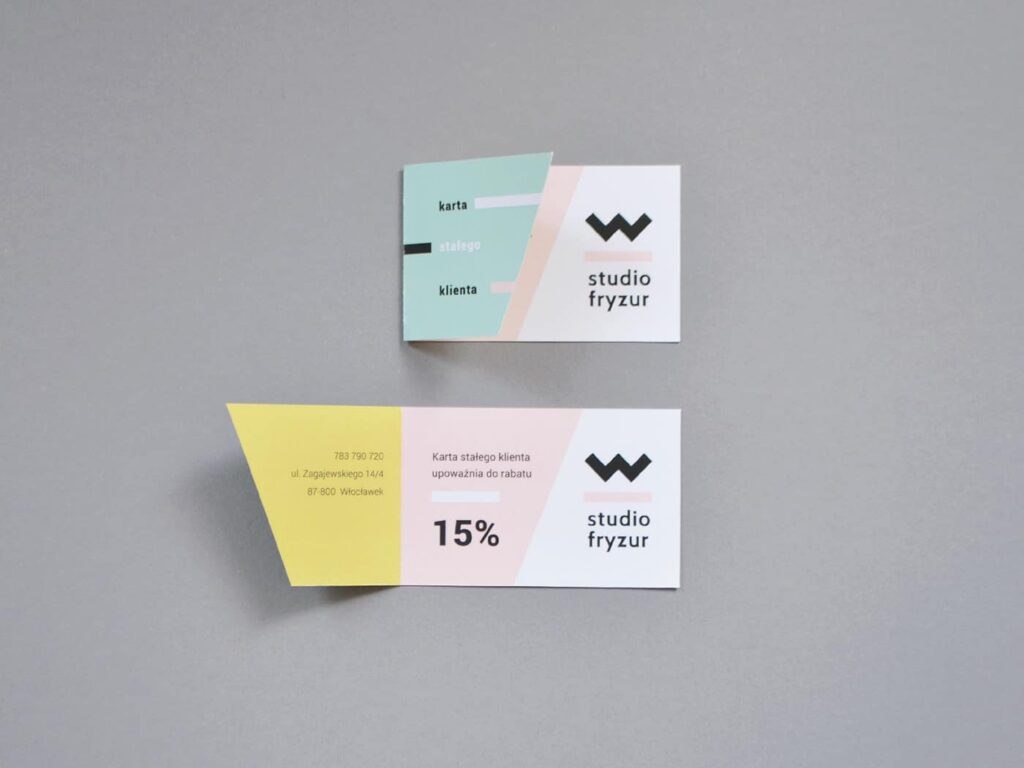 23. Anna Flower Hair Stylist Business Card
Viktor Csete designed this hair stylist business card with a focus on the brand's logo.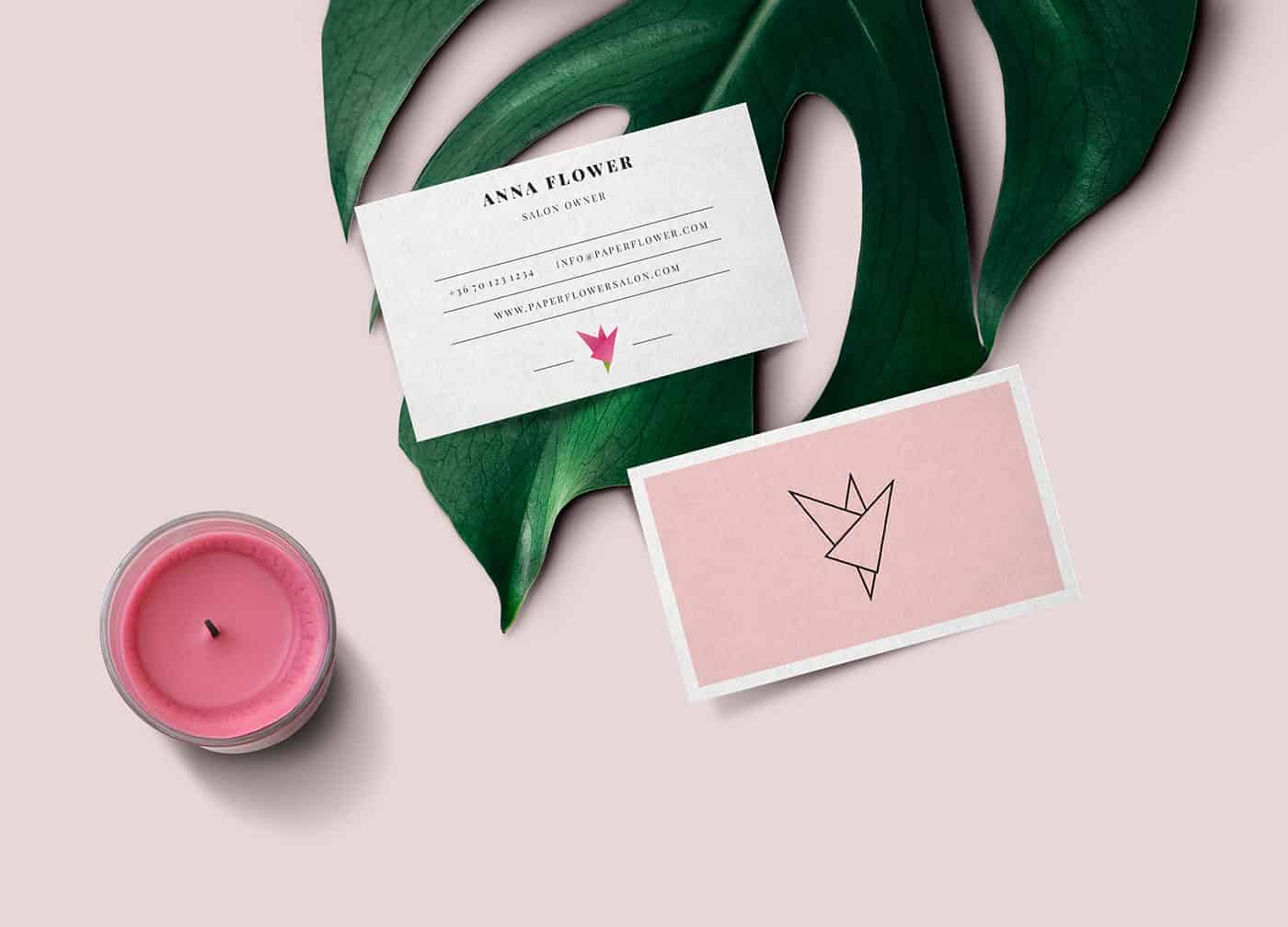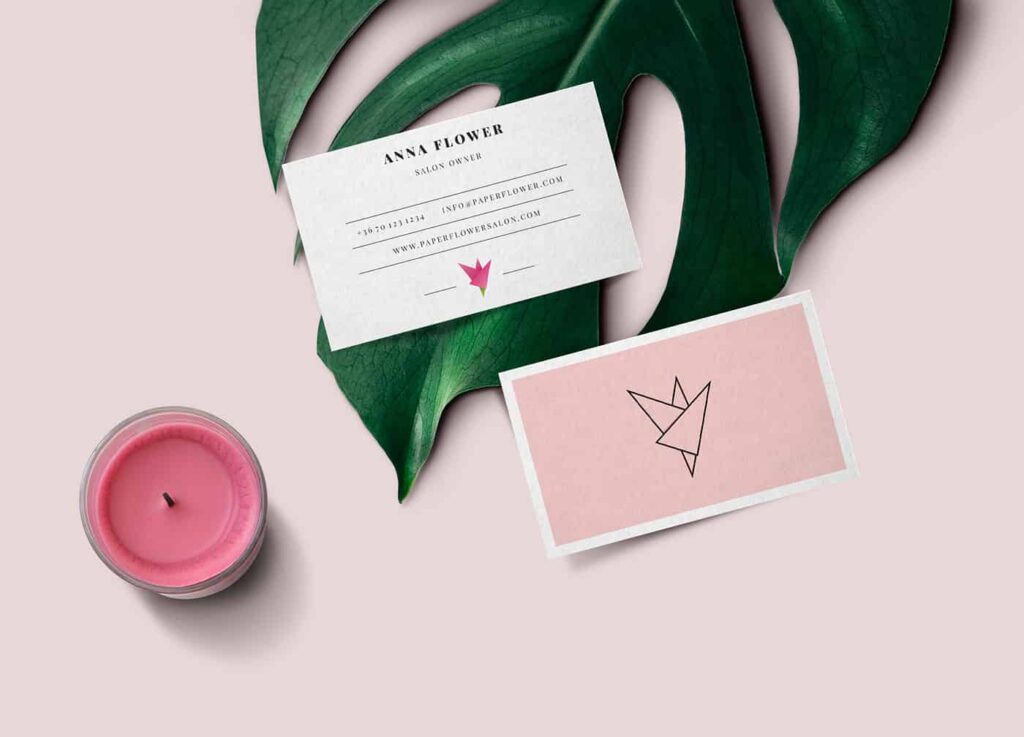 24. Grisa Hair Salon Business Card
This design by Nebal Colpan is an example of creating balance without the design being symmetrical.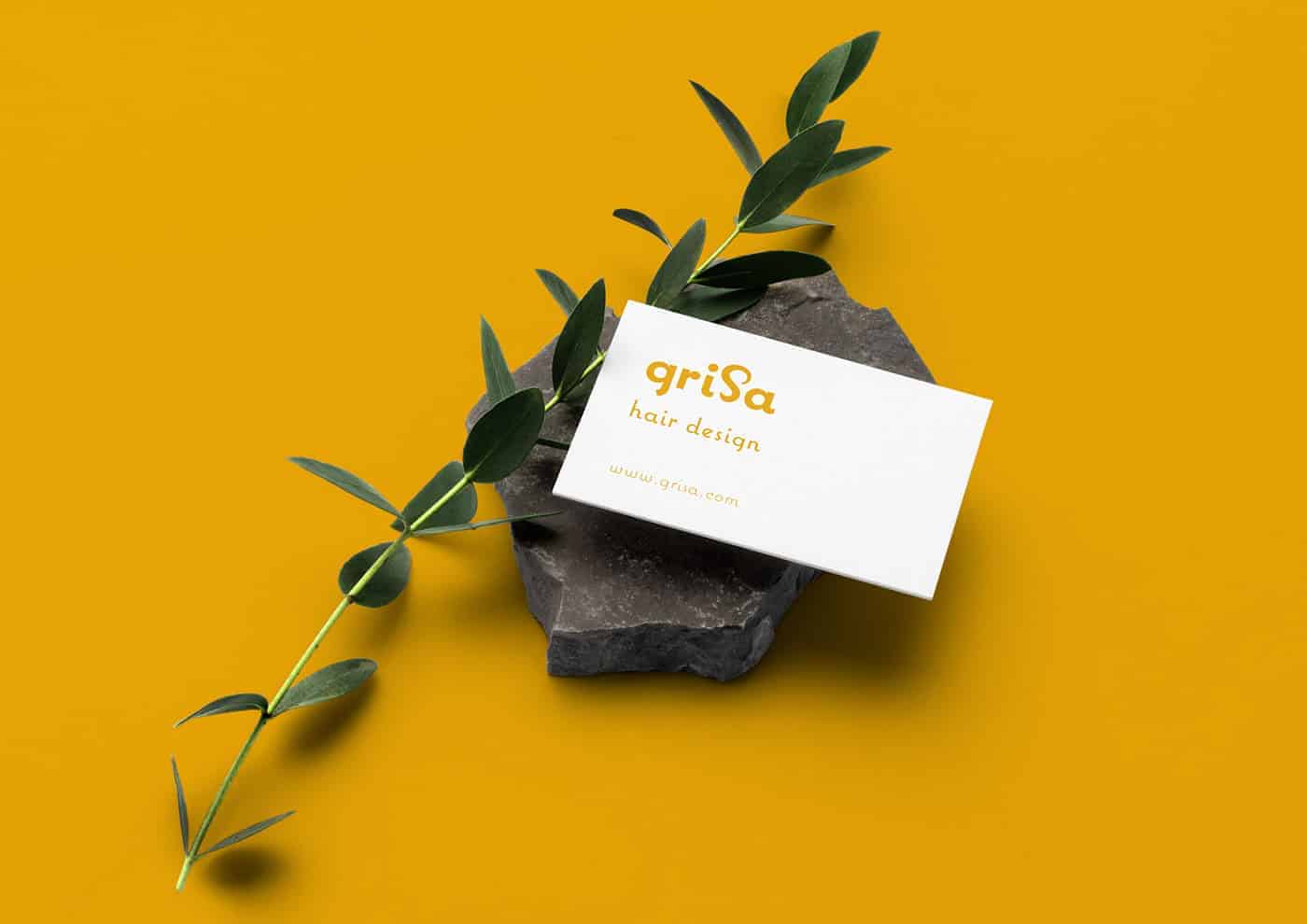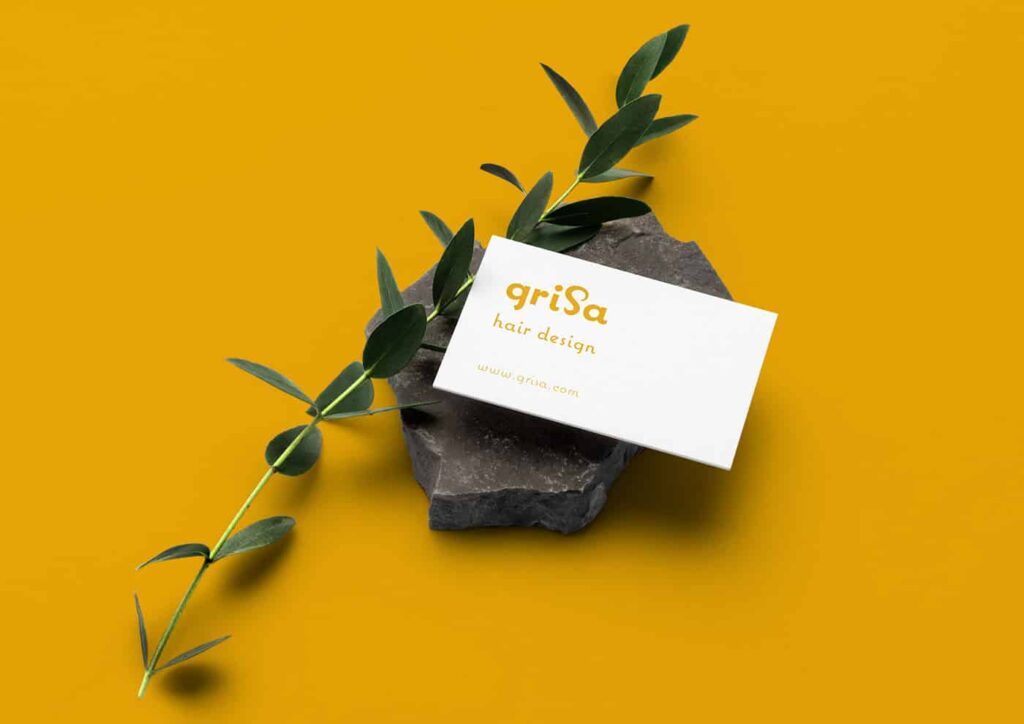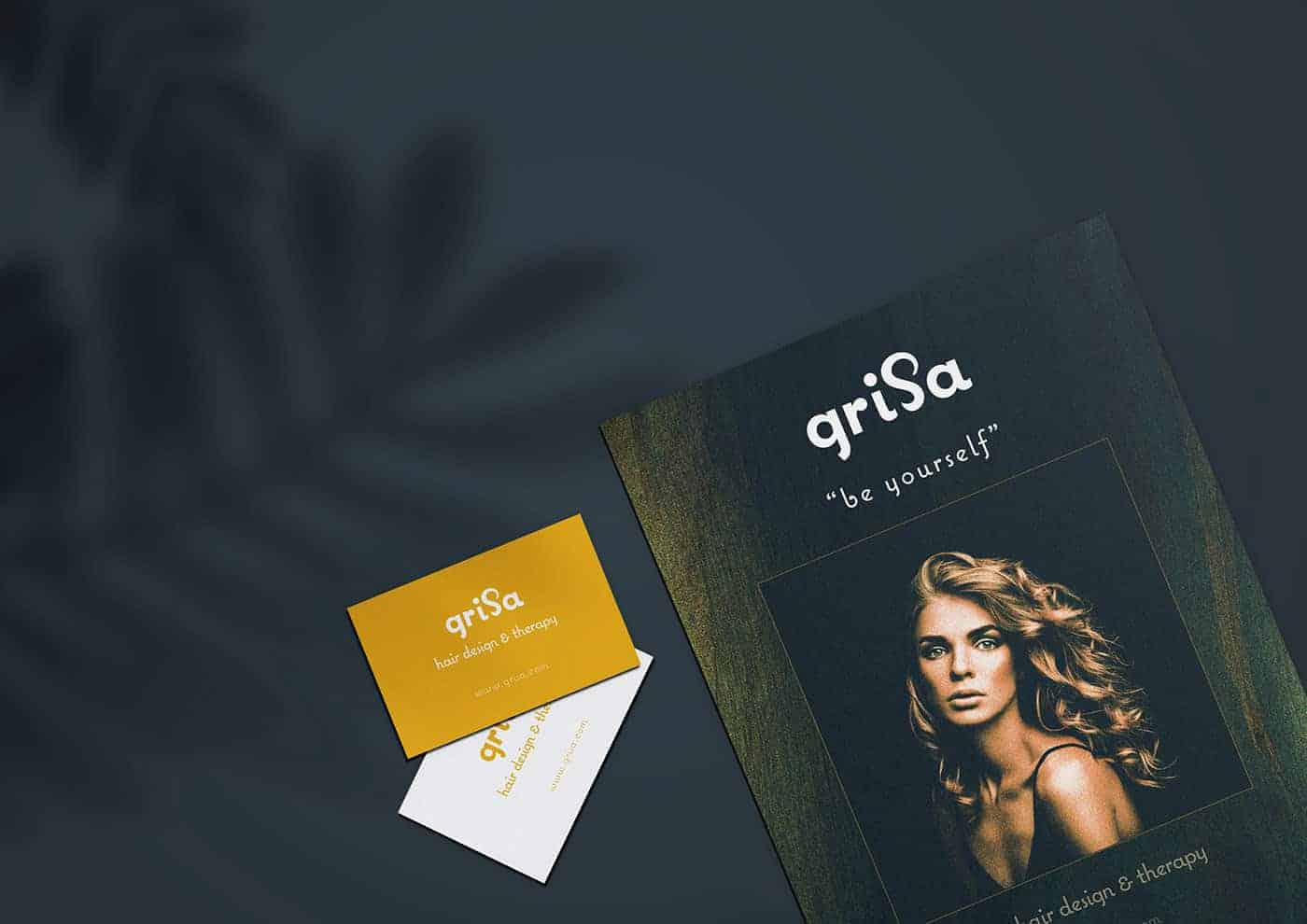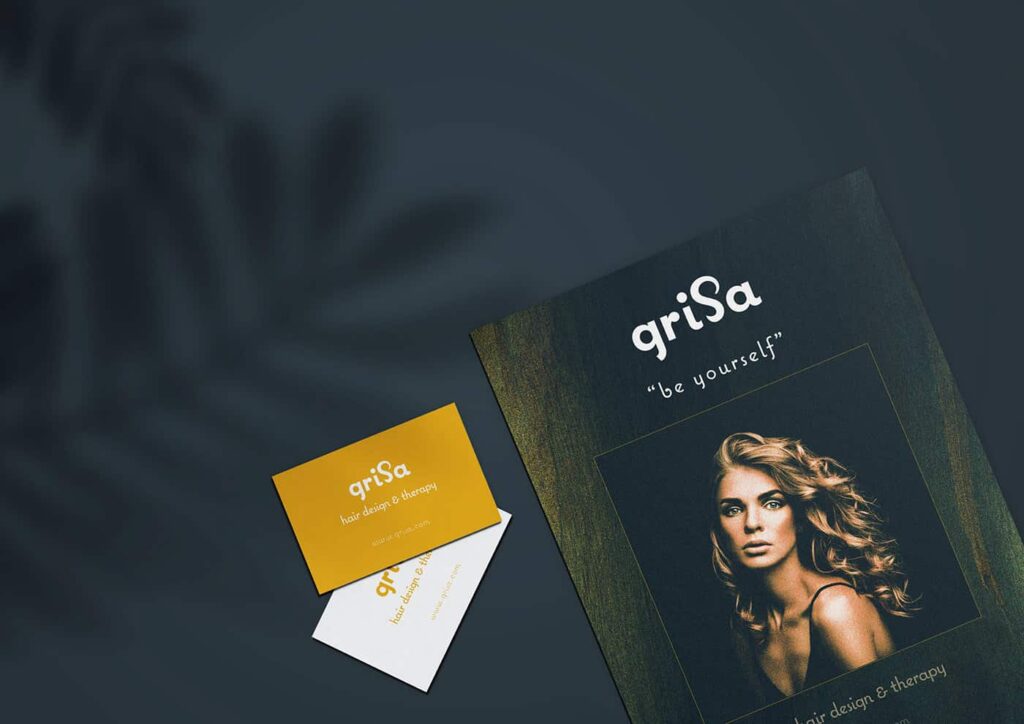 25. Wizu Cosmetology Business Card
Another design by Paul Marcinkowski, this card is bold and unique with soft tones for a feminine aesthetic.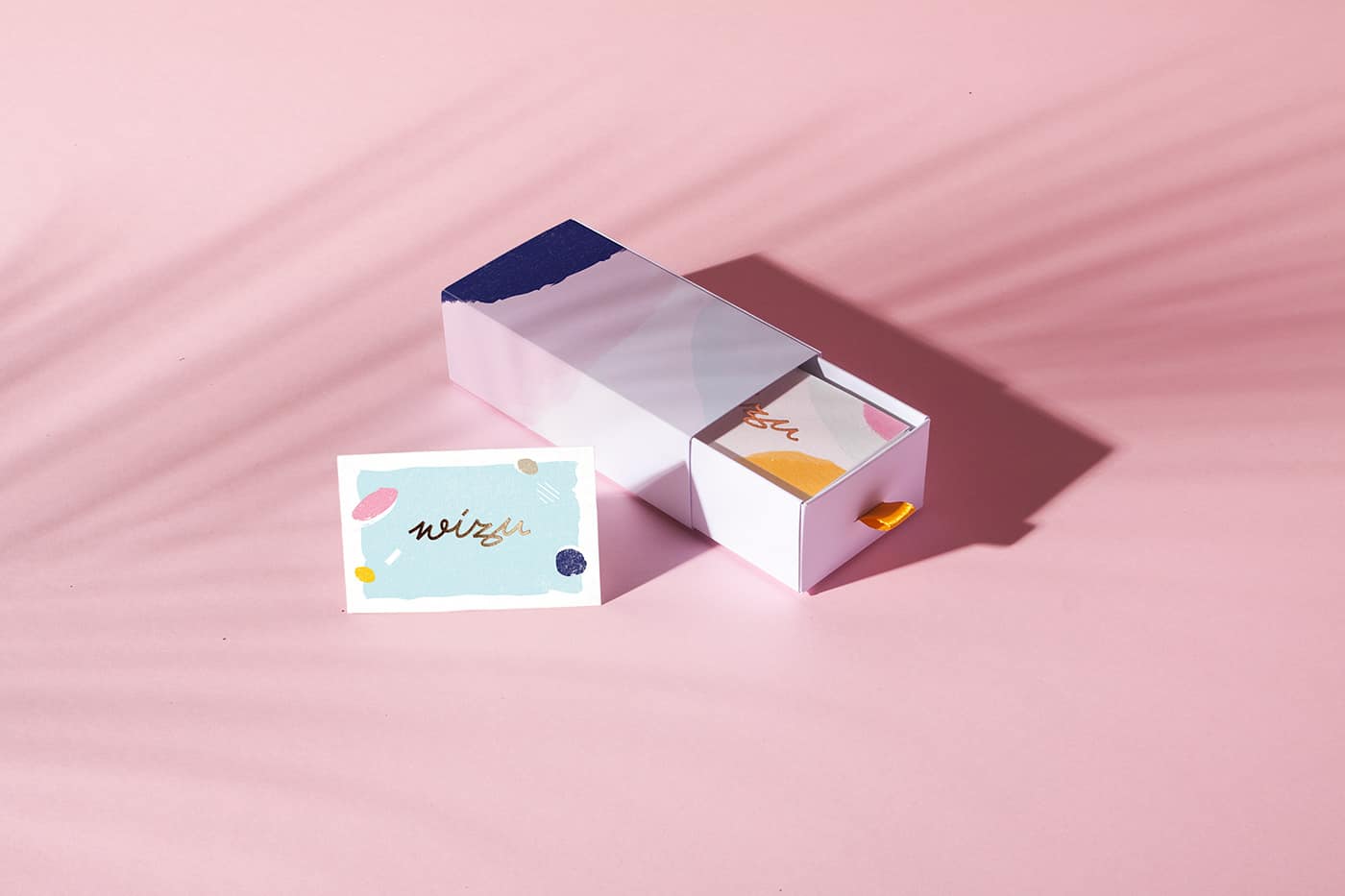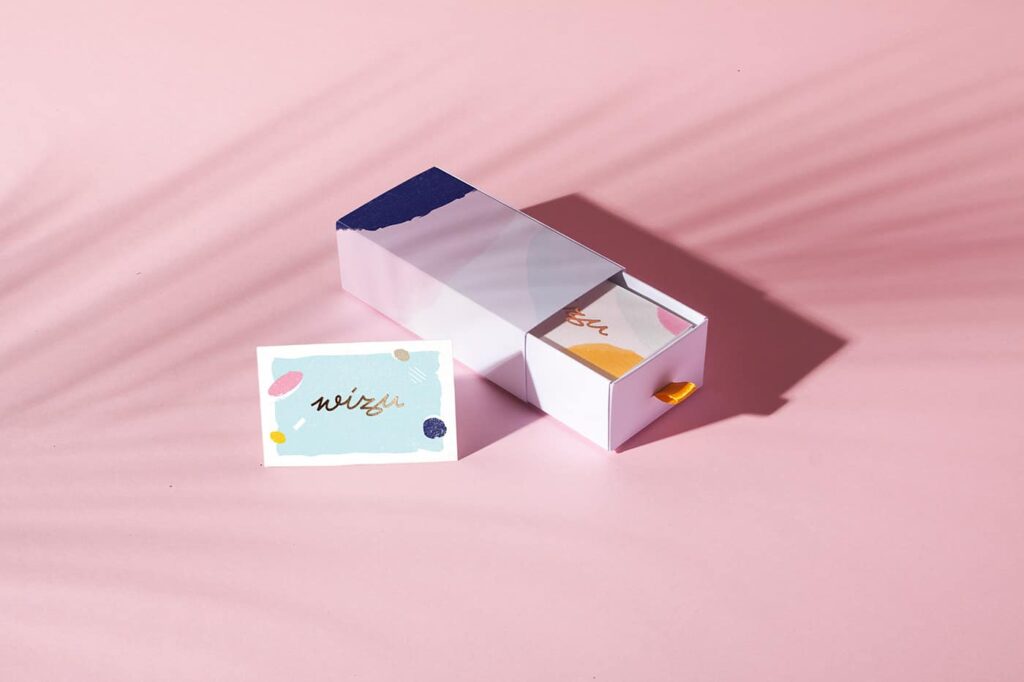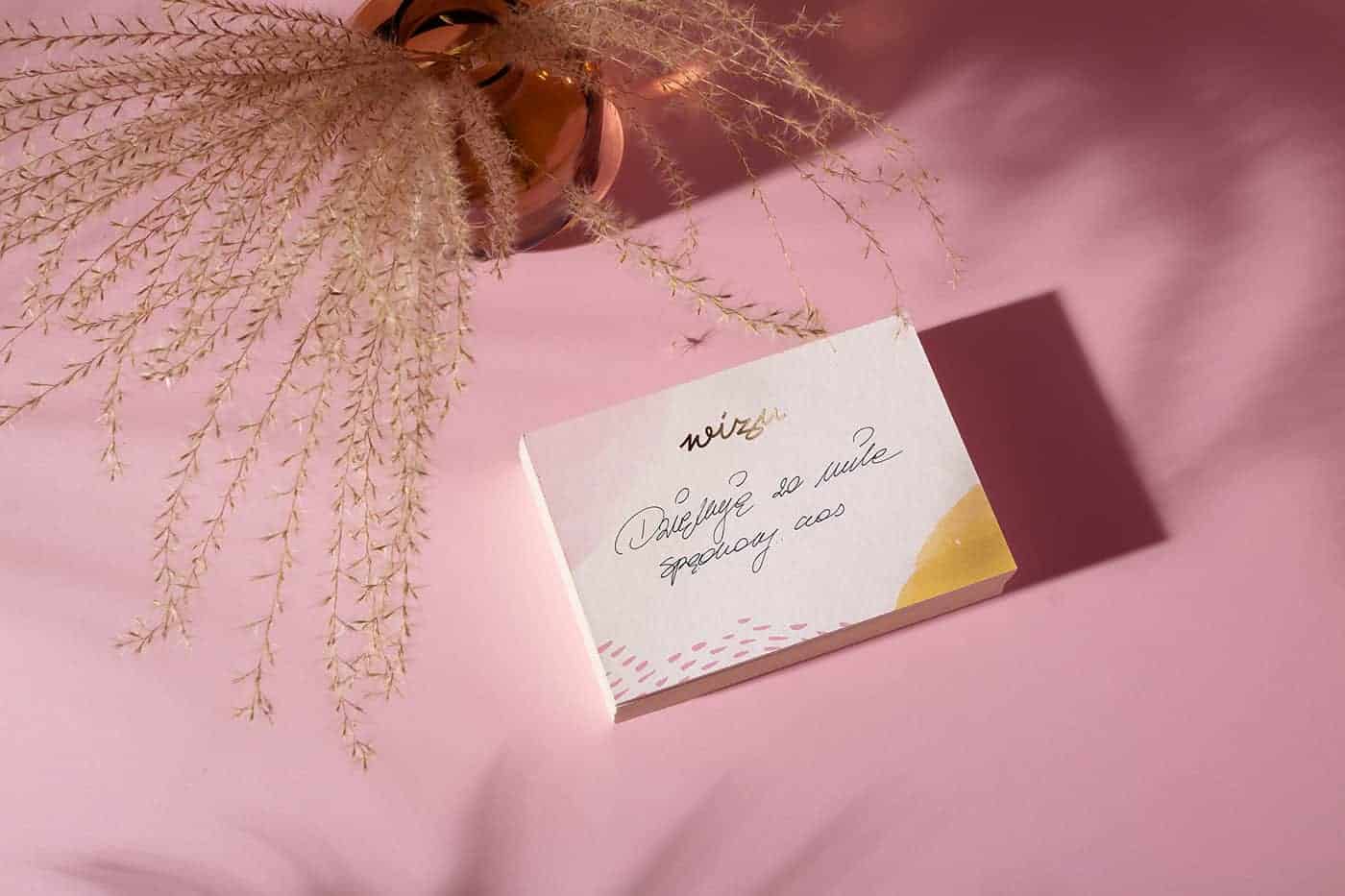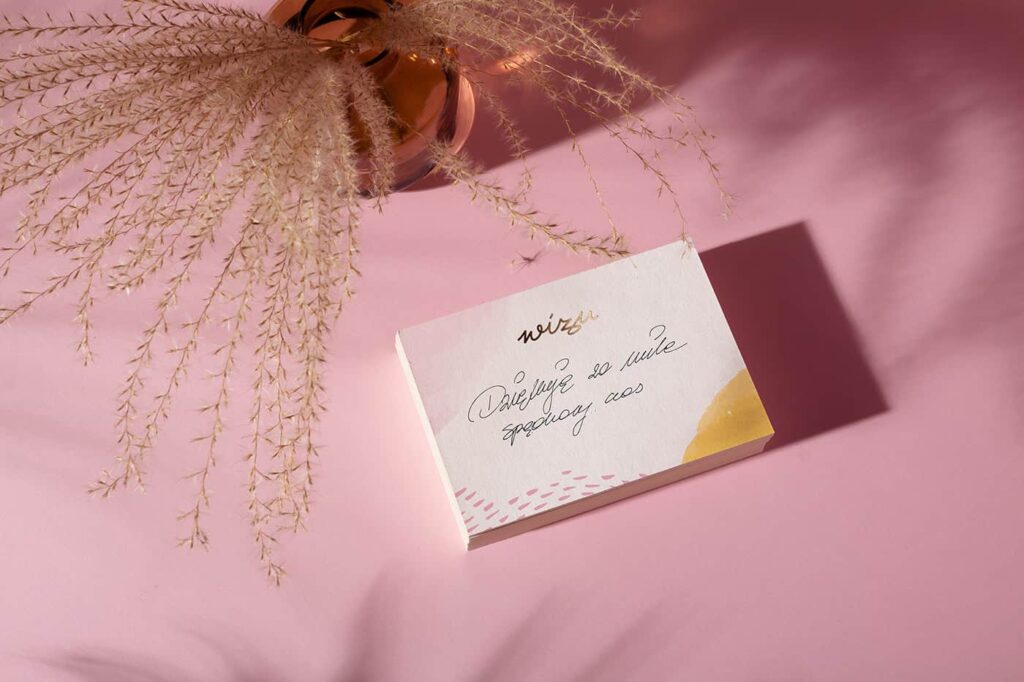 26. Nails Story Nail Salon Business Card
This design by Irina Kiro uses different colored shapes to go with its bold font.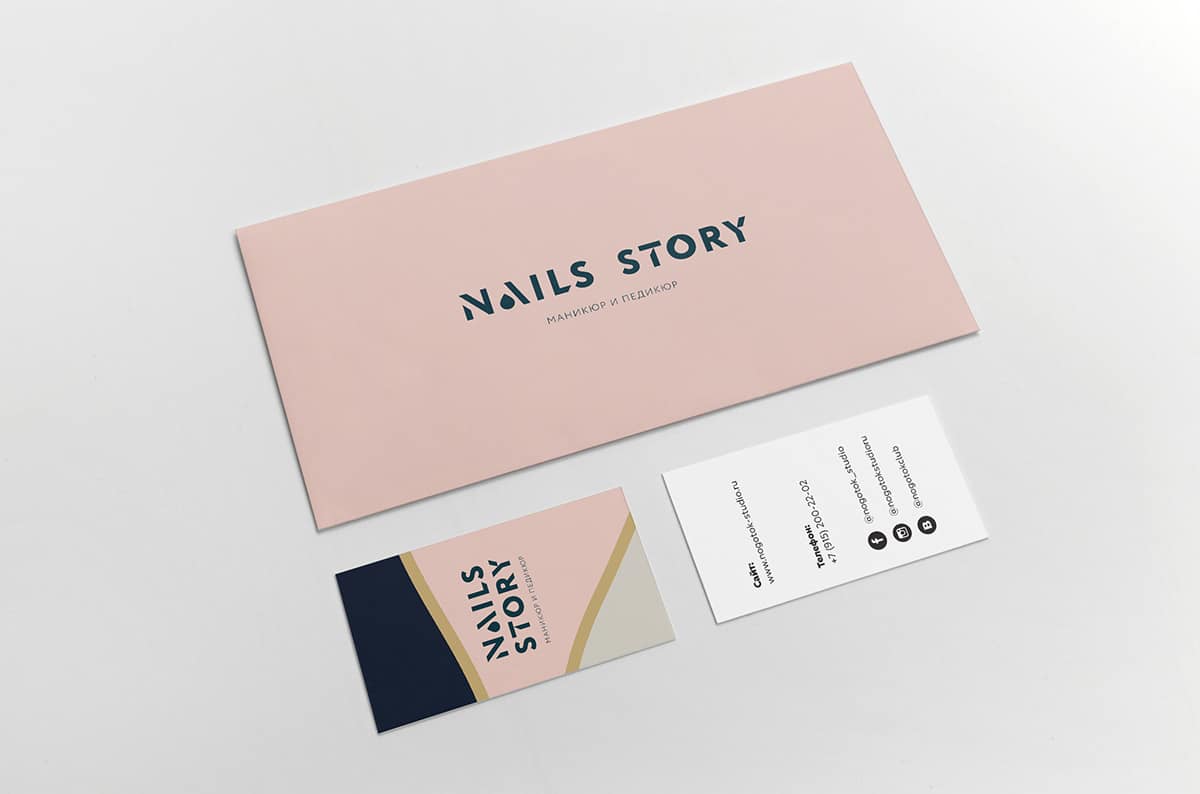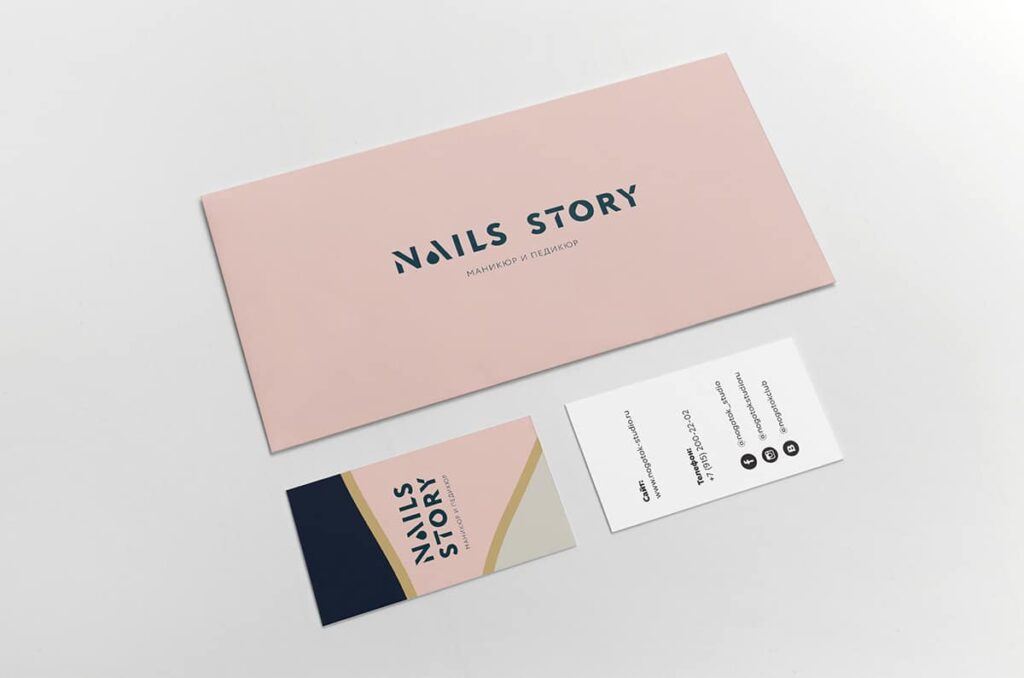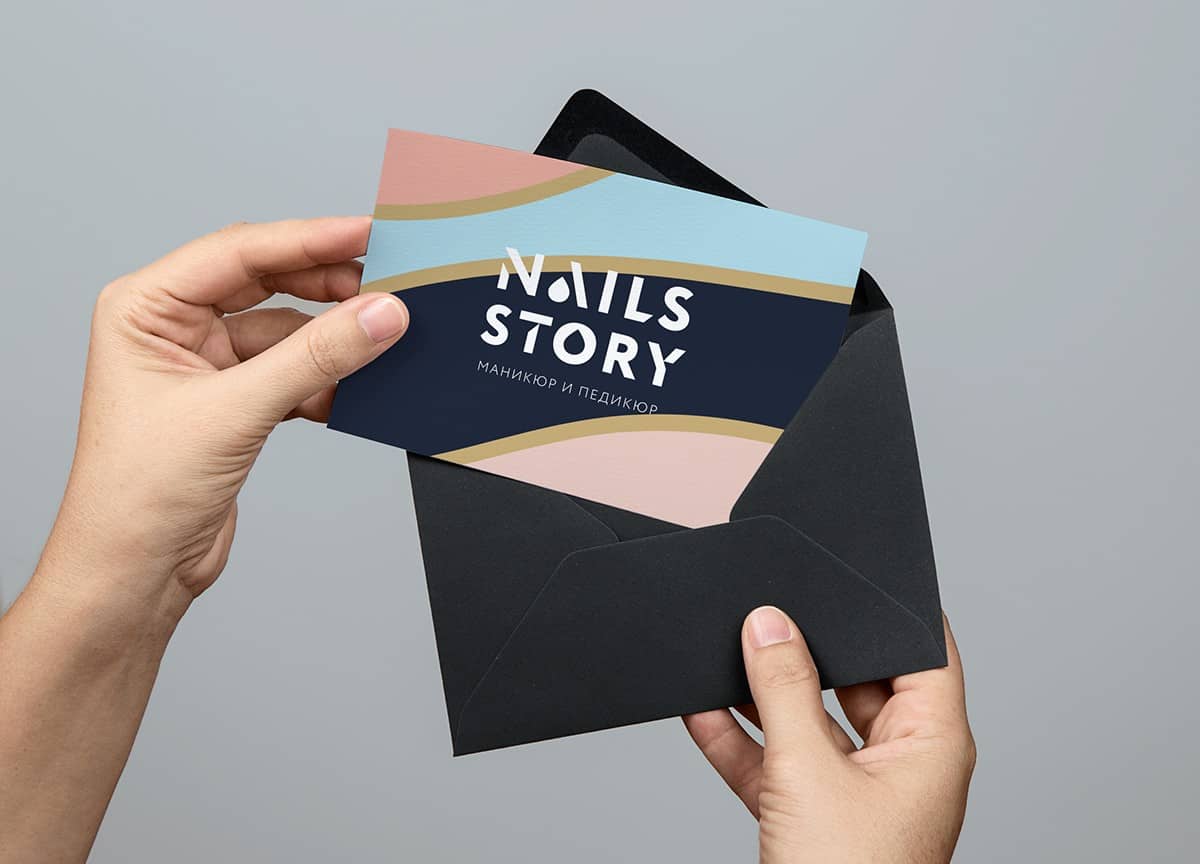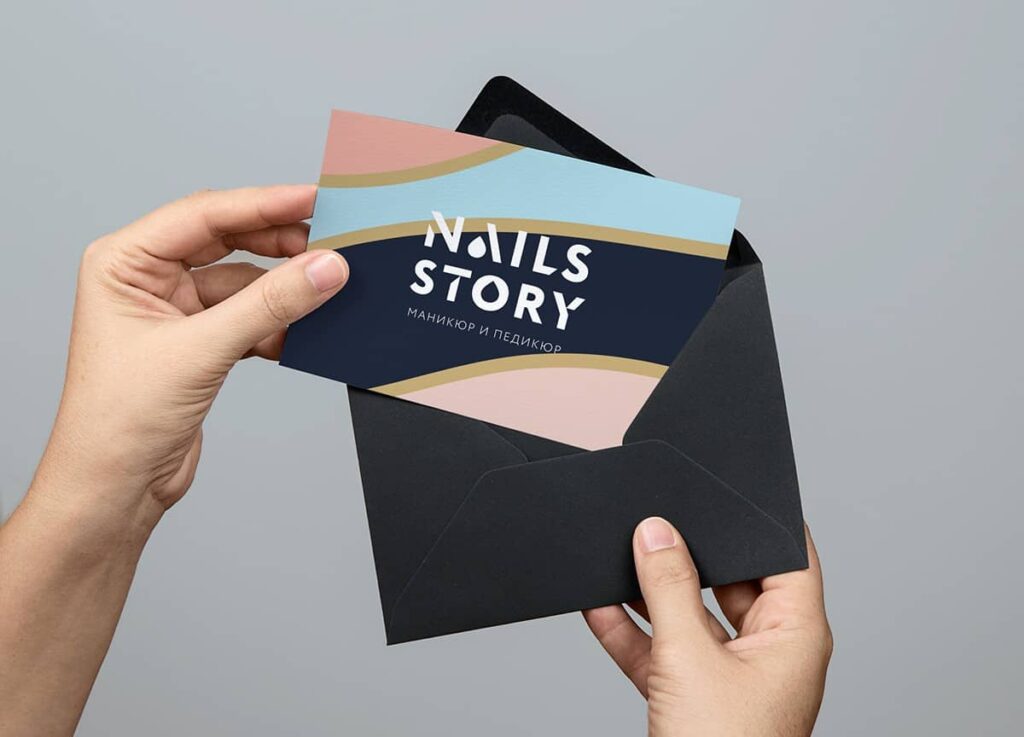 27. Cosmetology Business Card
This design by Marcin Usarek combines holographic engraving with a simple text.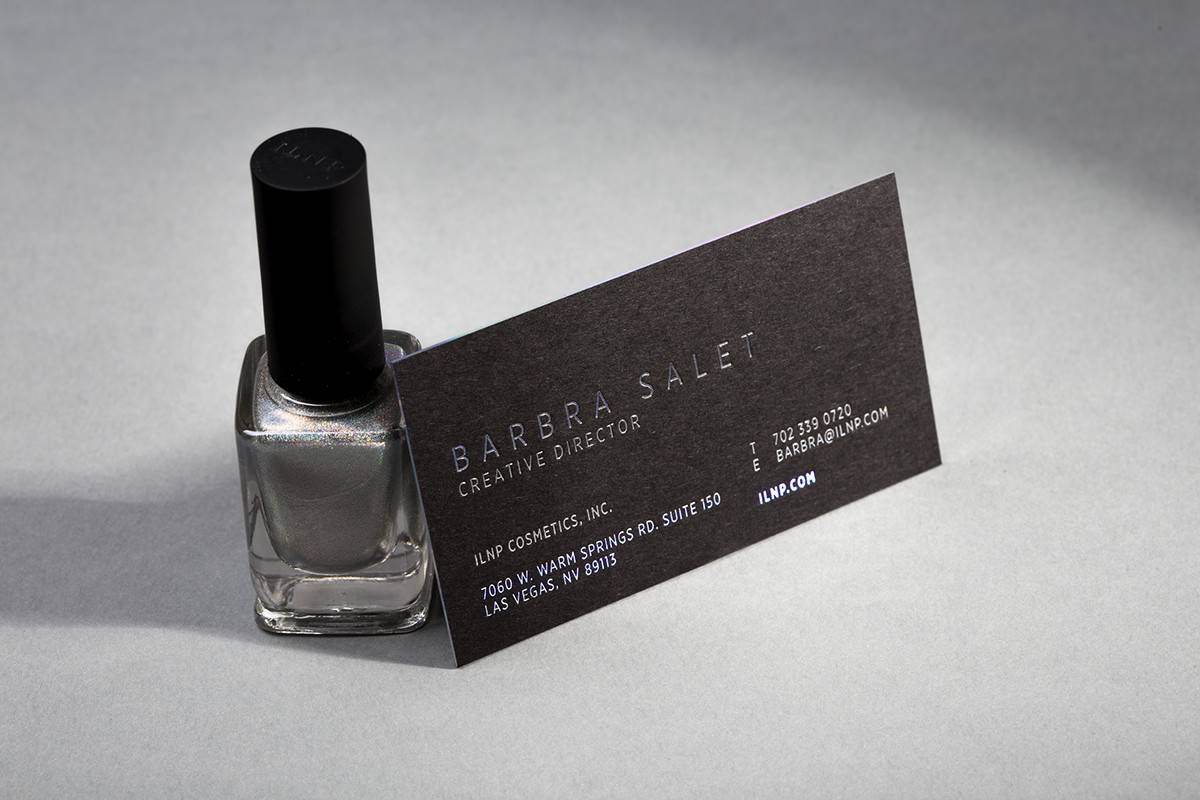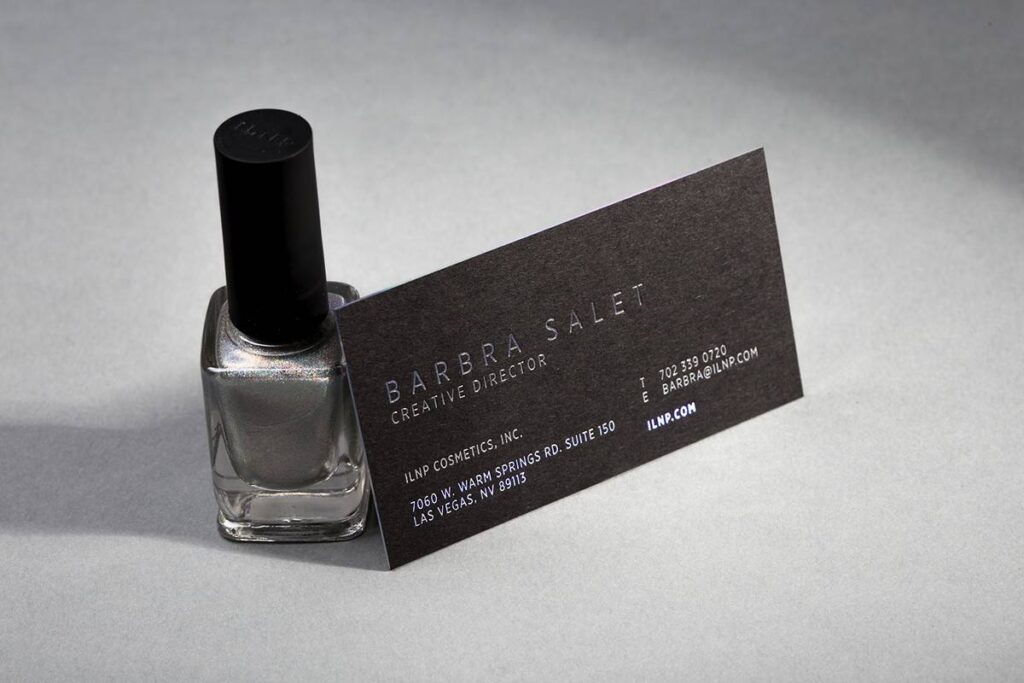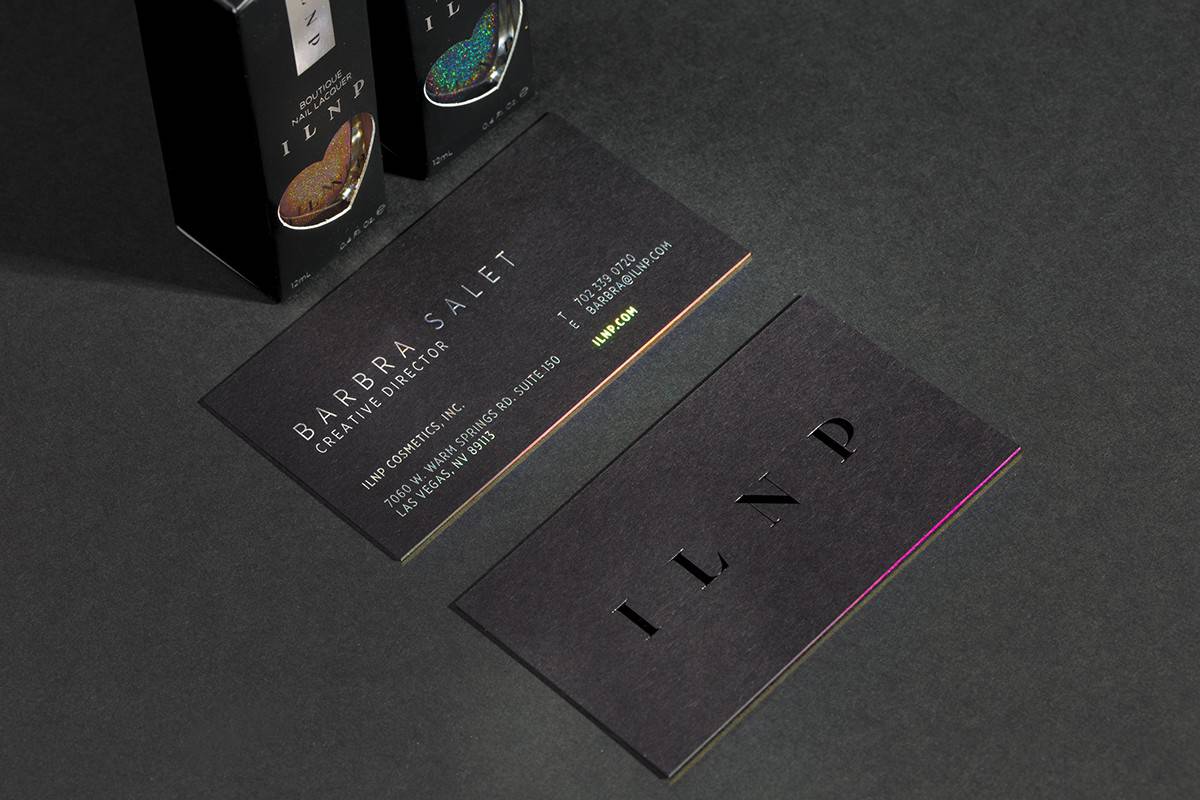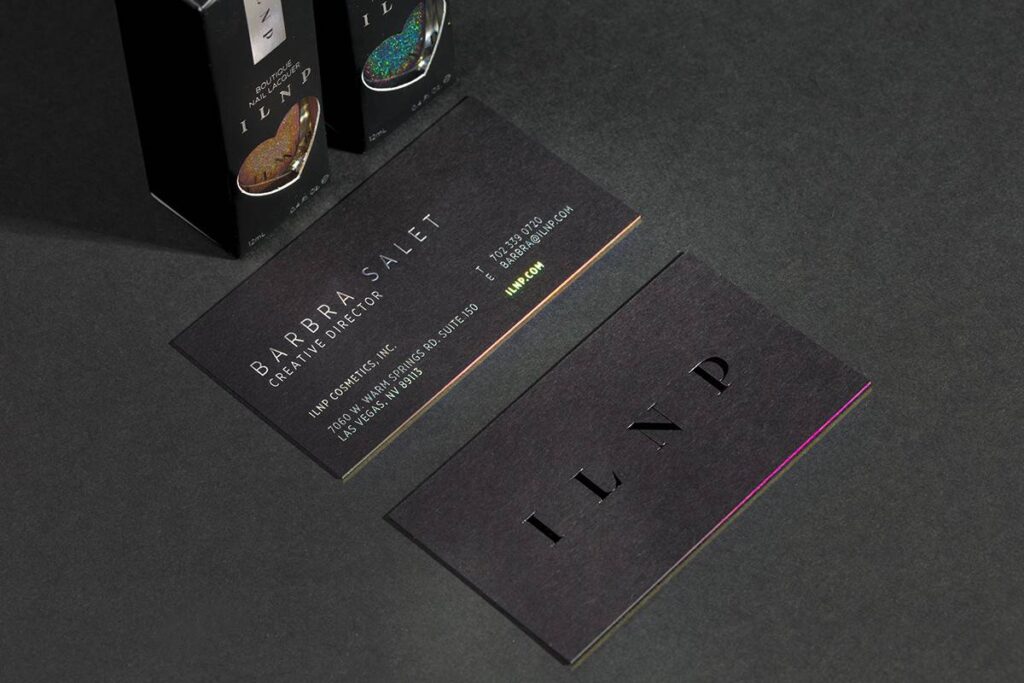 How to Create your Salon Business Card
When creating your salon business card, you have two options: make it yourself, or hire someone else.
Here I will talk about the advantages of both, leaving it to you to decide which you want to do.
Creating your own hair stylist business cards
There are several design tools you can use to create hair stylist business cards.
The most widely known and easy to use is Canva. This tool is free to use and also has a pro plan. I always recommend you start with a Canva Pro plan (which is free for 30 days). This gives you access to a lot of visual assets that you'll need when designing your business card from scratch.
You can always choose to downgrade to their free plan after 30 days if you don't need the advanced features and design assets anymore.
Canva allows you to generate salon business card ideas, marketing material, and much more. You can choose shapes, color palettes, and different fonts, making the possibilities endless. And when you're done, you can order your cards printed to your door.
Hiring a graphic designer
When you go with a professional, you can expect professional results.
This is, obviously, the main advantage of hiring a graphic designer for your salon business card designs.
You have two options when you want to hire a professional business card designer for your salon.
Start a contest with professional designers at 99designs: This is the best way to get a professionally designed business card even if you're not sure exactly what you want your design to look like. 99designs allows you to submit a brief and have several designers send business card proposals. You can then pick the one that you want to purchase and work with the designer to get the business card exactly how you want it.
Hire an individual freelancer to create your logo (advanced): If you know what you want and have a specific designer you want to work with, you can hire them directly. Above I have listed several talented designers that have done some beautiful salon business cards in the past. You can reach out to them directly if you like their work. For more freelancers, you can also browse the work of designers at 99designs and hire them directly. This requires a bit more work on your side than if you just post your brief and have freelancers propose logo designs at 99design. But, it allows you to work with someone that thinks like you from start.
Conclusion
When you are in the beauty business, having the right branding is everything. Just like your salon's logo, your business card is a very central part of your brand.
I hope this article has given you some tips and ideas for your salon business card which will be the first step in creating your high-end and premium salon brand.
To get started creating your beauty or hair salon business card, choose one of the strategies discussed above.
You should now have everything you need to get started on your business card. If you haven't yet landed on a logo for your salon, I recommend you check out my list of salon logos here.
This article is part of my step-by-step list of how to open a salon. If you haven't gone over this list, I recommend you also check out this opening a salon checklist.
And, as an additional reading check out: 23 Modern & Beautiful Hair Salon Websites.
All the best!
John