Are you looking for spa quotes and spa sayings?
Then you've landed in the right place.
This is the post where I collect good spa quotations to use on Instagram and other social media.
These are great spa quotes for business cards, your website, or social media. In fact, we all know the importance of posting regularly on Instagram, Facebook, and other social platforms to grow your account. But sometimes we run out of ideas of what we should share.
This is when it's good to pull up some relaxation quotes or a funny spa saying that your followers will love.
In the list with quotes about spas below, you'll find relaxing quotes, pampering quotes, as well as funny and catchy spa phrases. I've also created spa quote images that are ready to be shared directly on social media.
All images were created using Canva which is a great, easy-to-use, tool for graphics like this. Canva is free to use but If you want to create your own graphic, I strongly recommend you sign up for a free trial of their pro plan as that gives you access to beautiful and professional photography for free.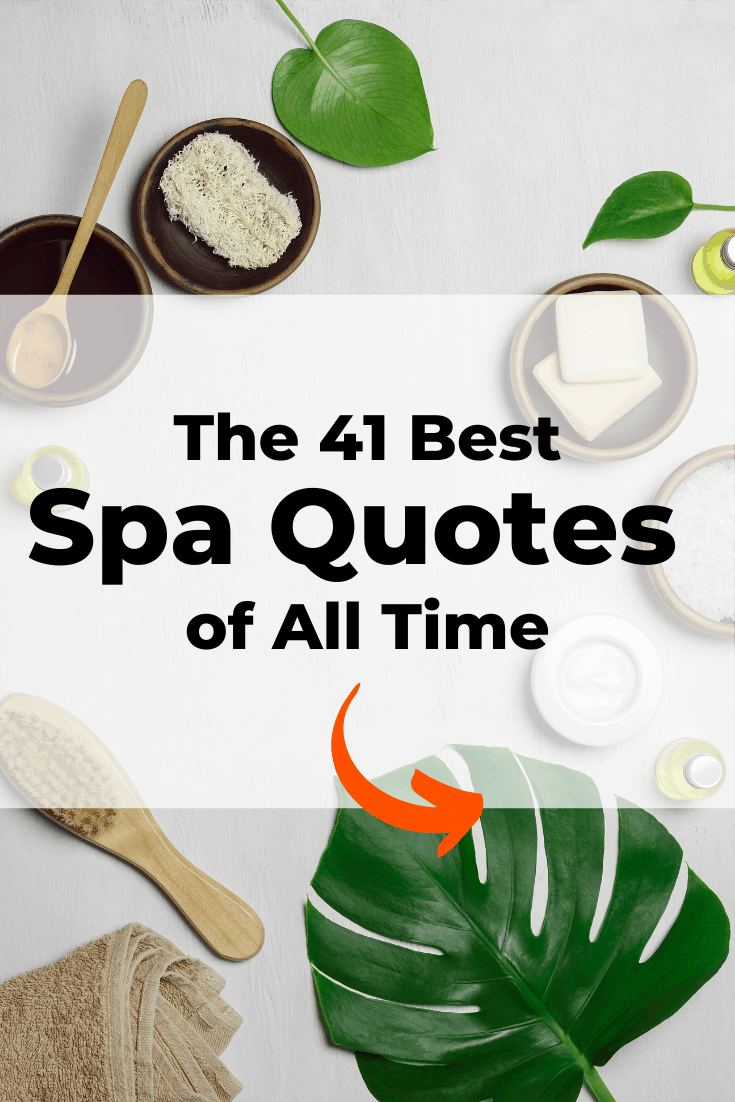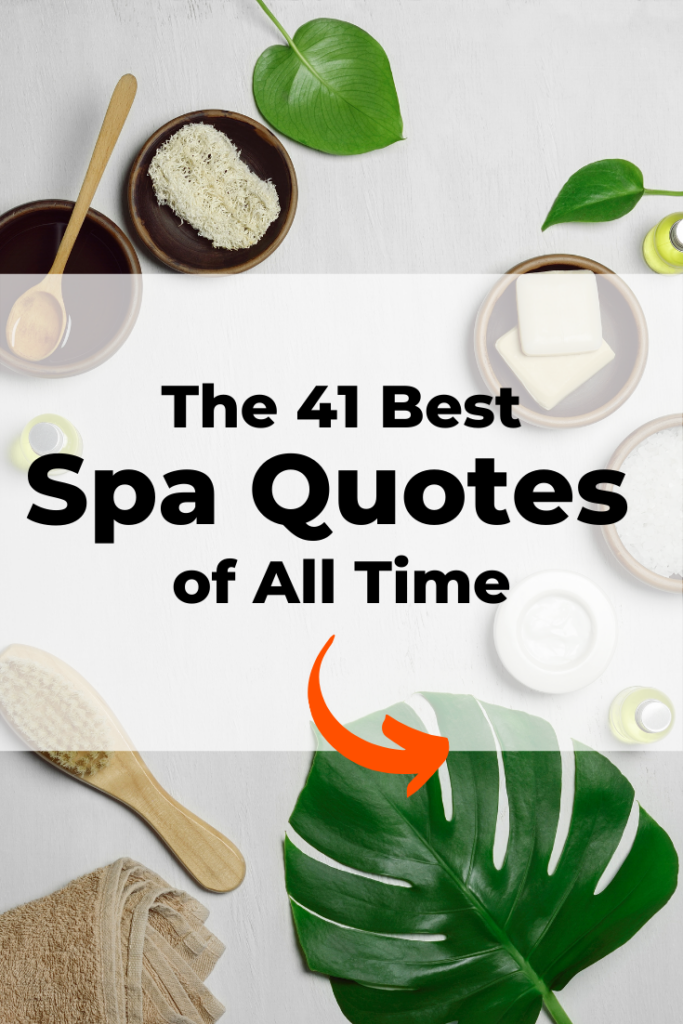 Let's go through the list of spa quotes.
Massage Therapy Quotes
Too many people shy away from investing in a massage for themselves. And both you and I know how energizing, relaxing and healthy it is. You need to get your followers to understand this and what's better than posting massage therapy quotes and sayings.
In this collection of quotes, I'm trying to include both inspirational message quotes and massage puns. This includes both massage therapist quotes and just pampering and relaxing sayings.
Enjoy!
"Massage Therapists~ Changing lives one appointment at a time."

Inspirational Massage Therapist quote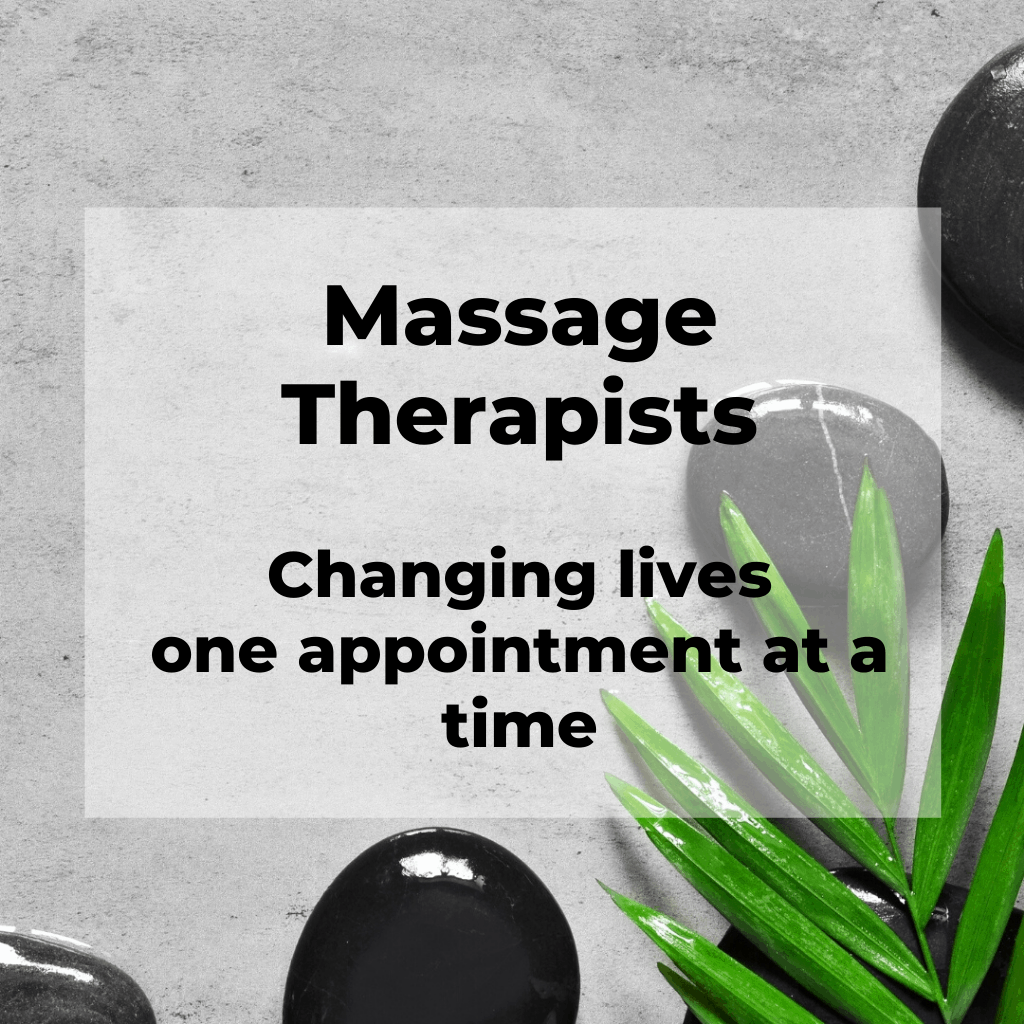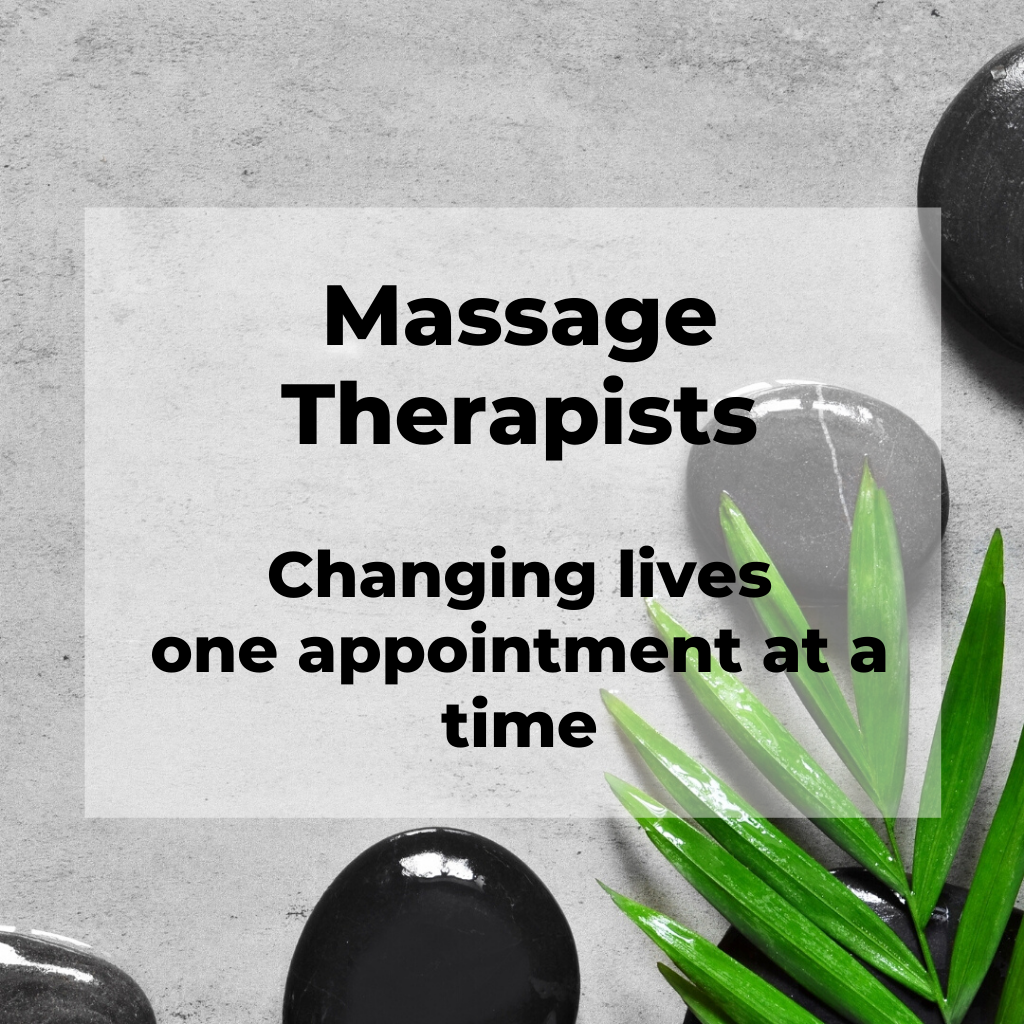 "Give your body a little love, it deserves it."

Pampering massage quote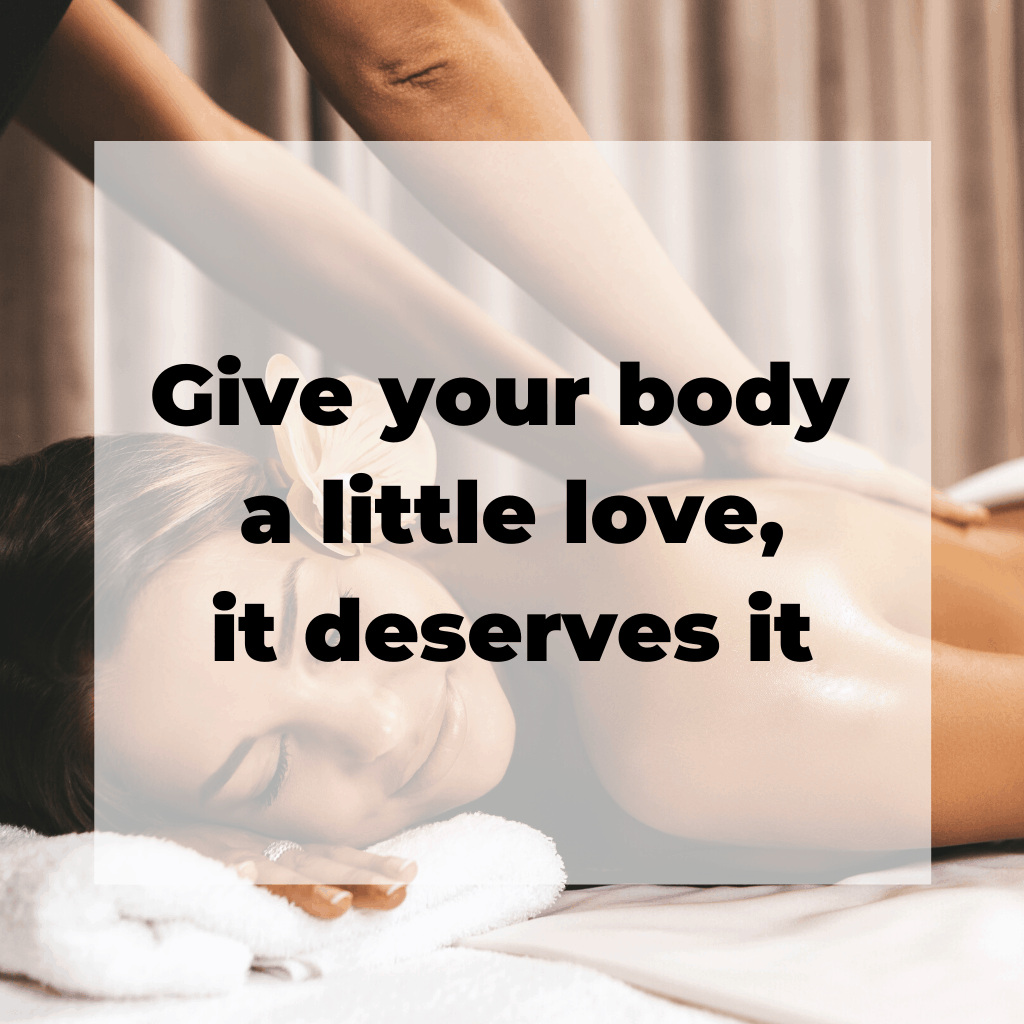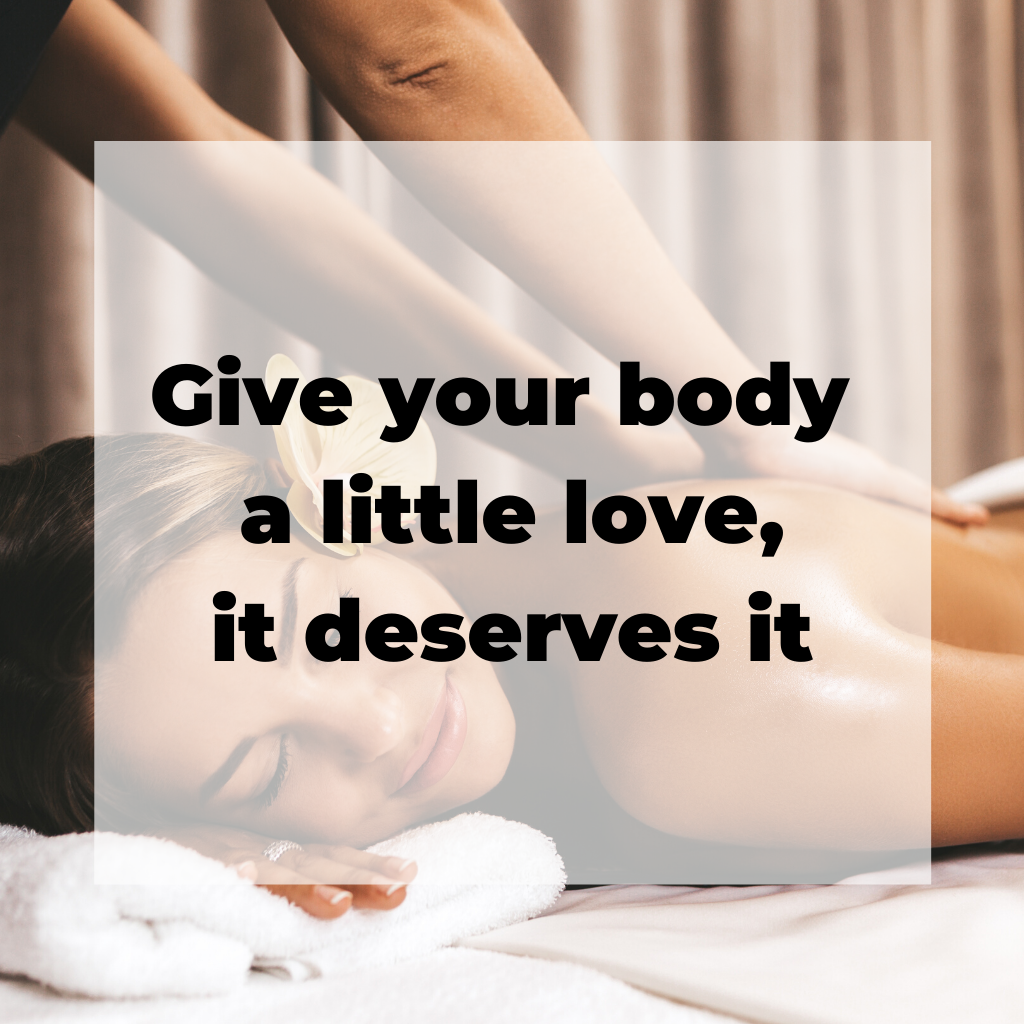 "Touch the body. Heal the mind. Calm the spirit."

Relaxing massage quote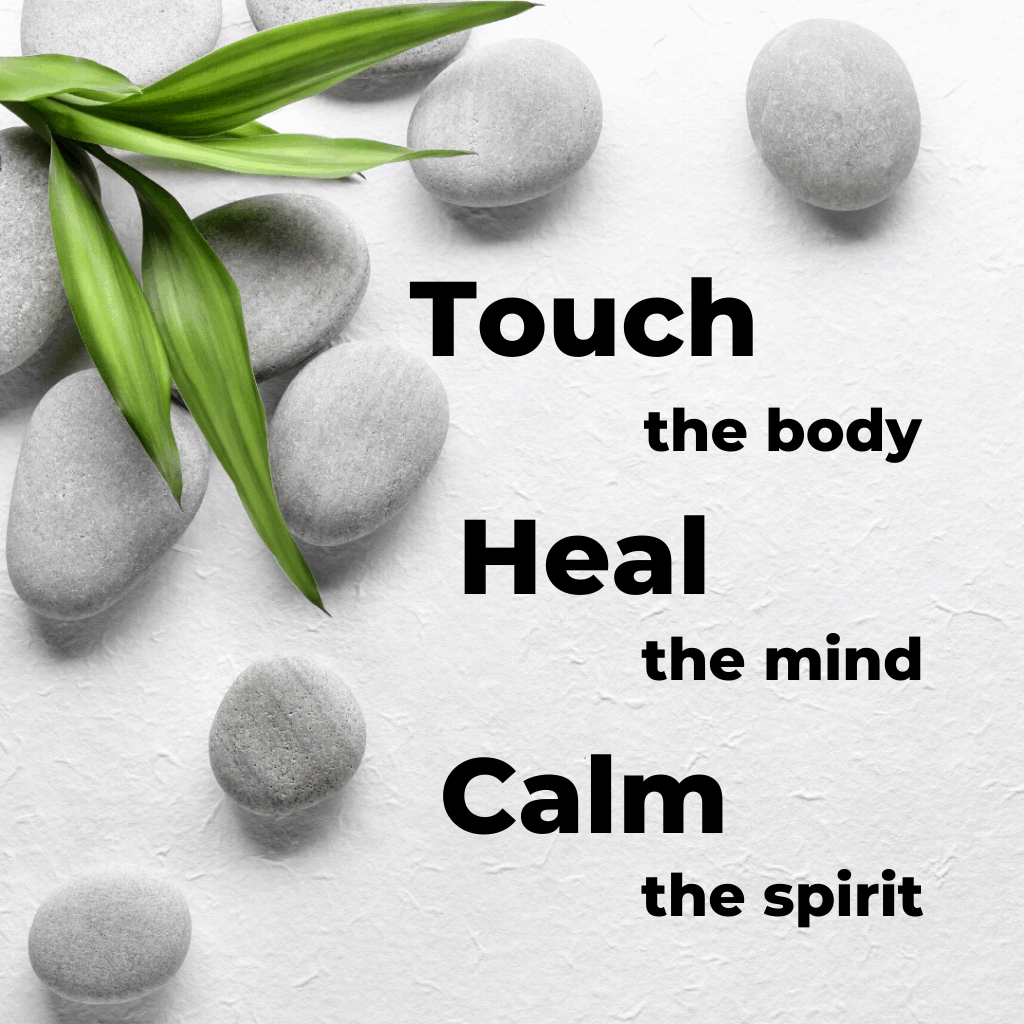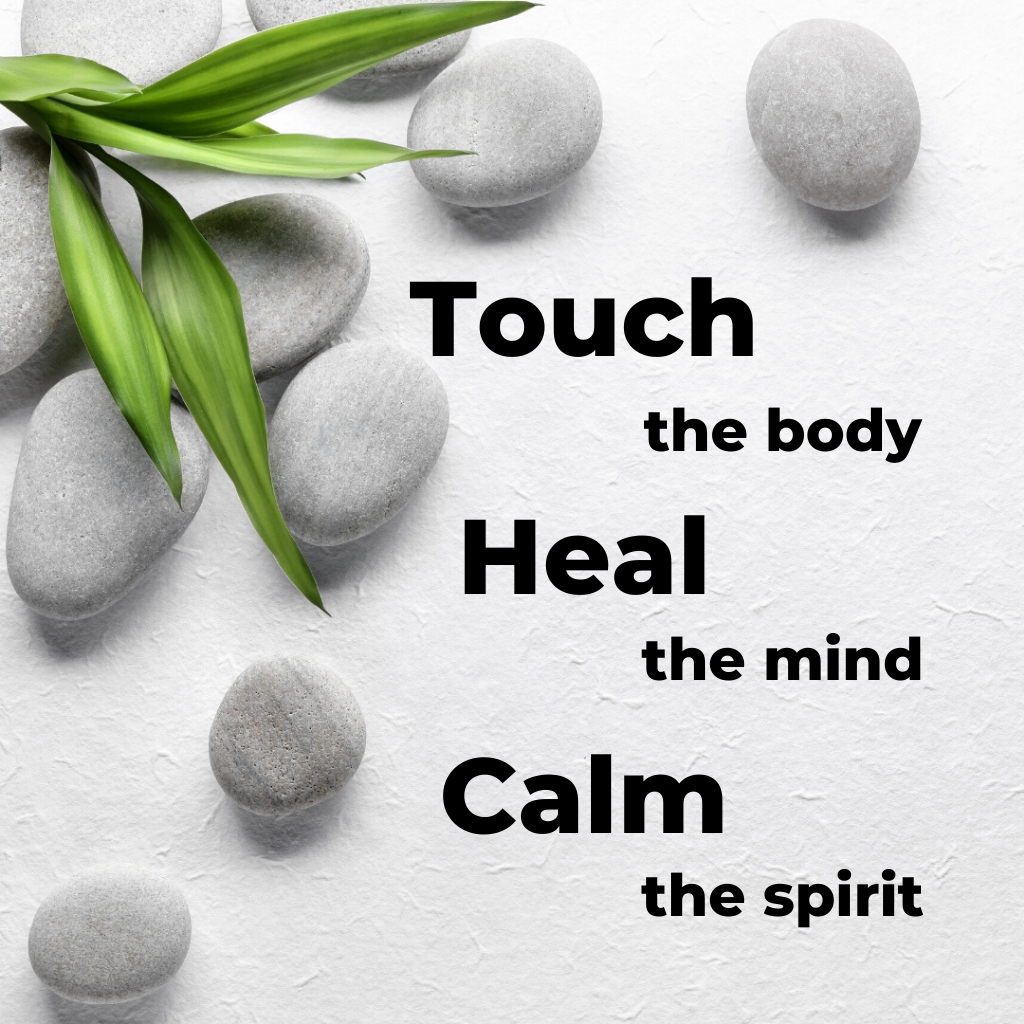 "A good weekend starts with a positive attitude and a great massage."

Motivating massage therapy quote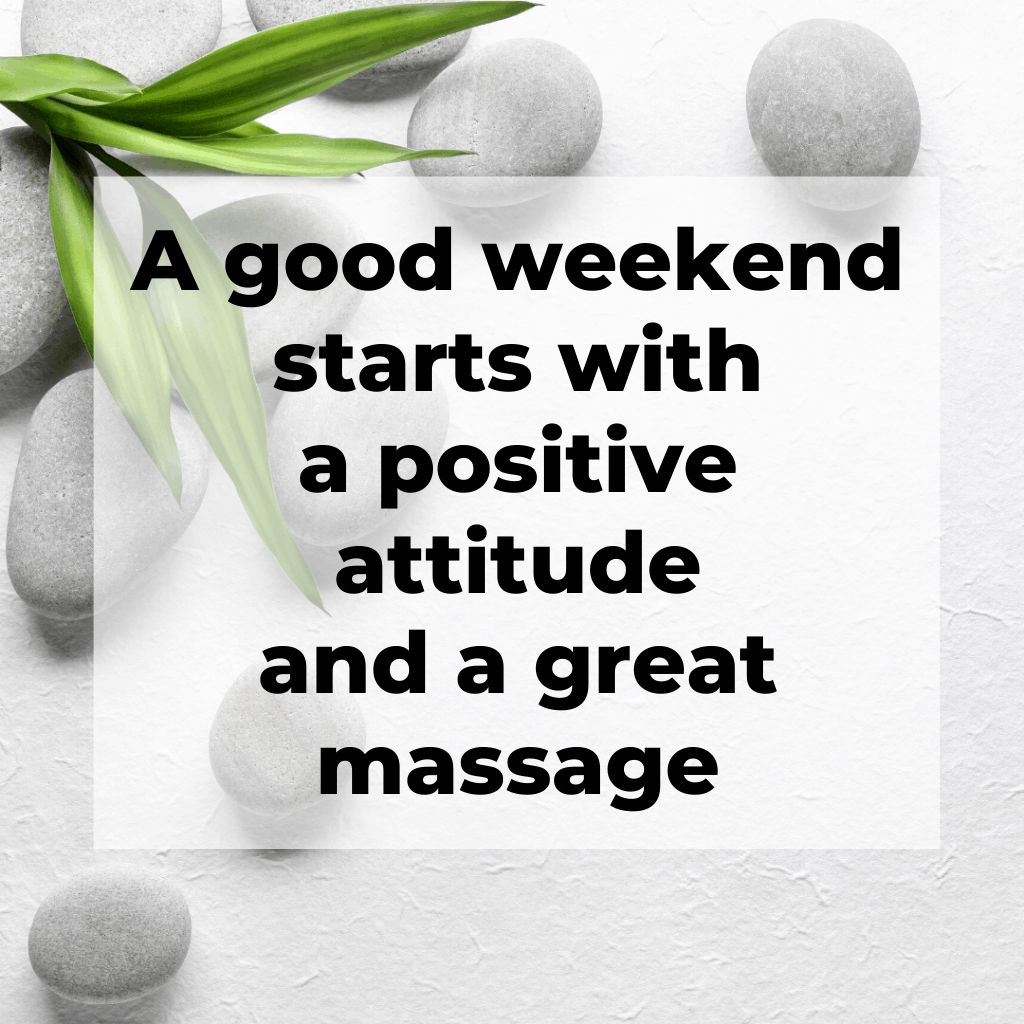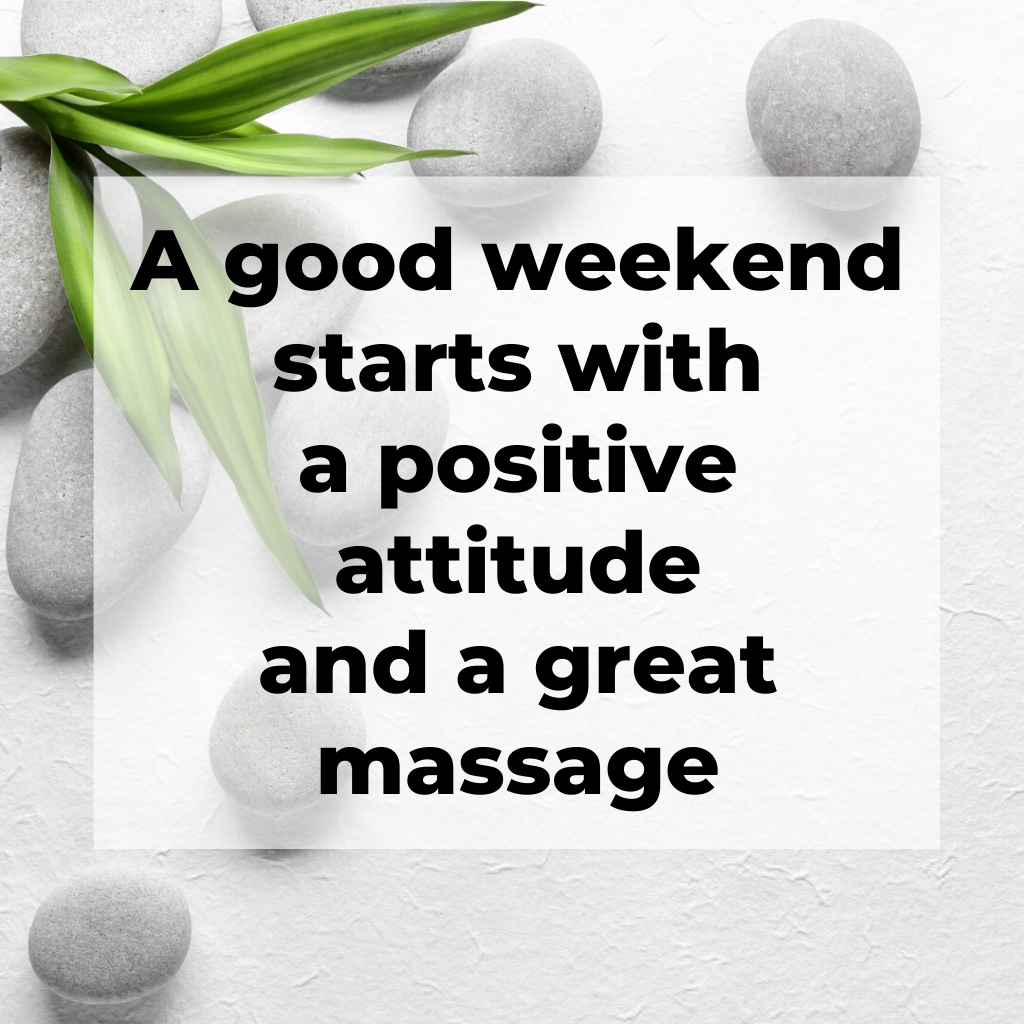 "You're only one massage away from a good mood."

Funny massage quote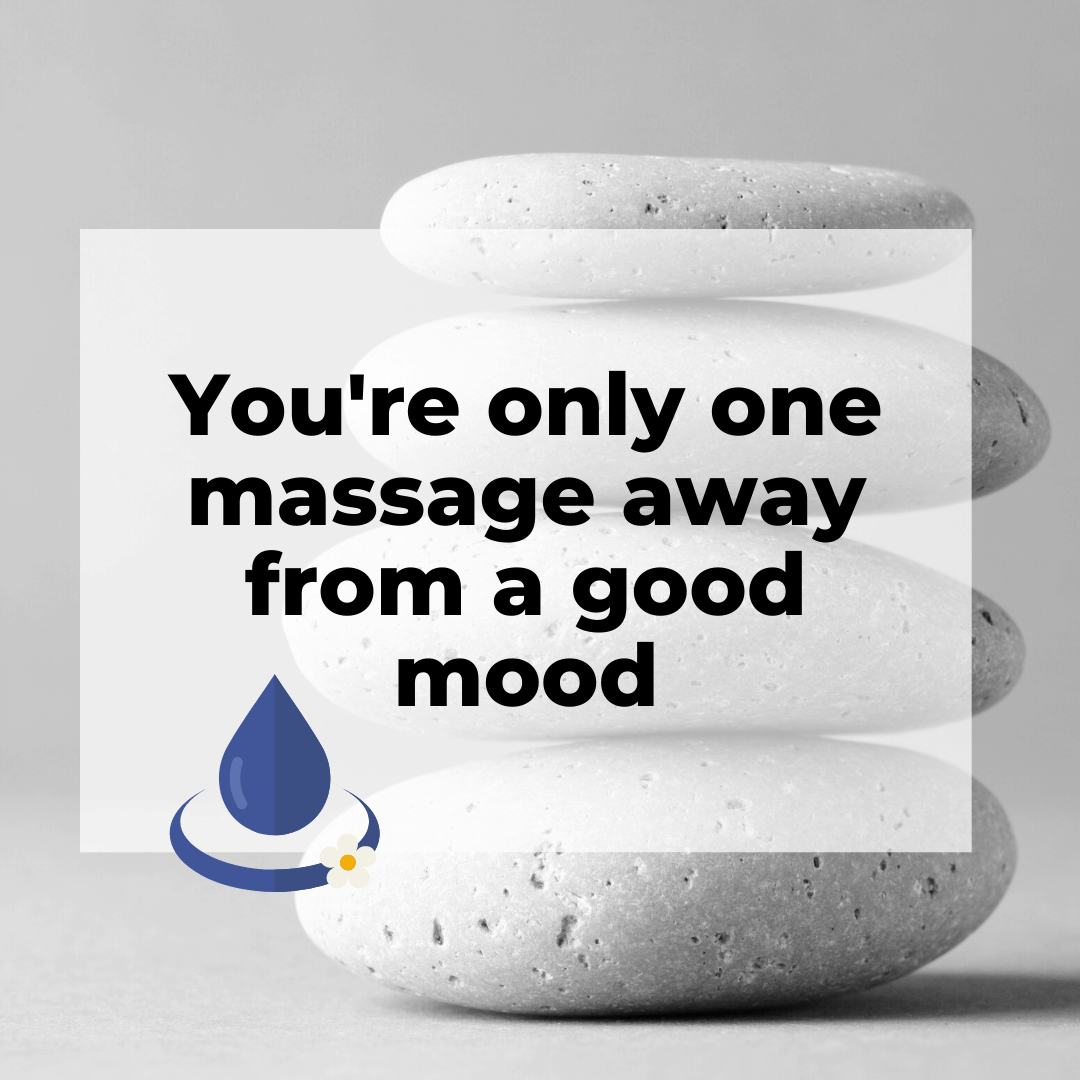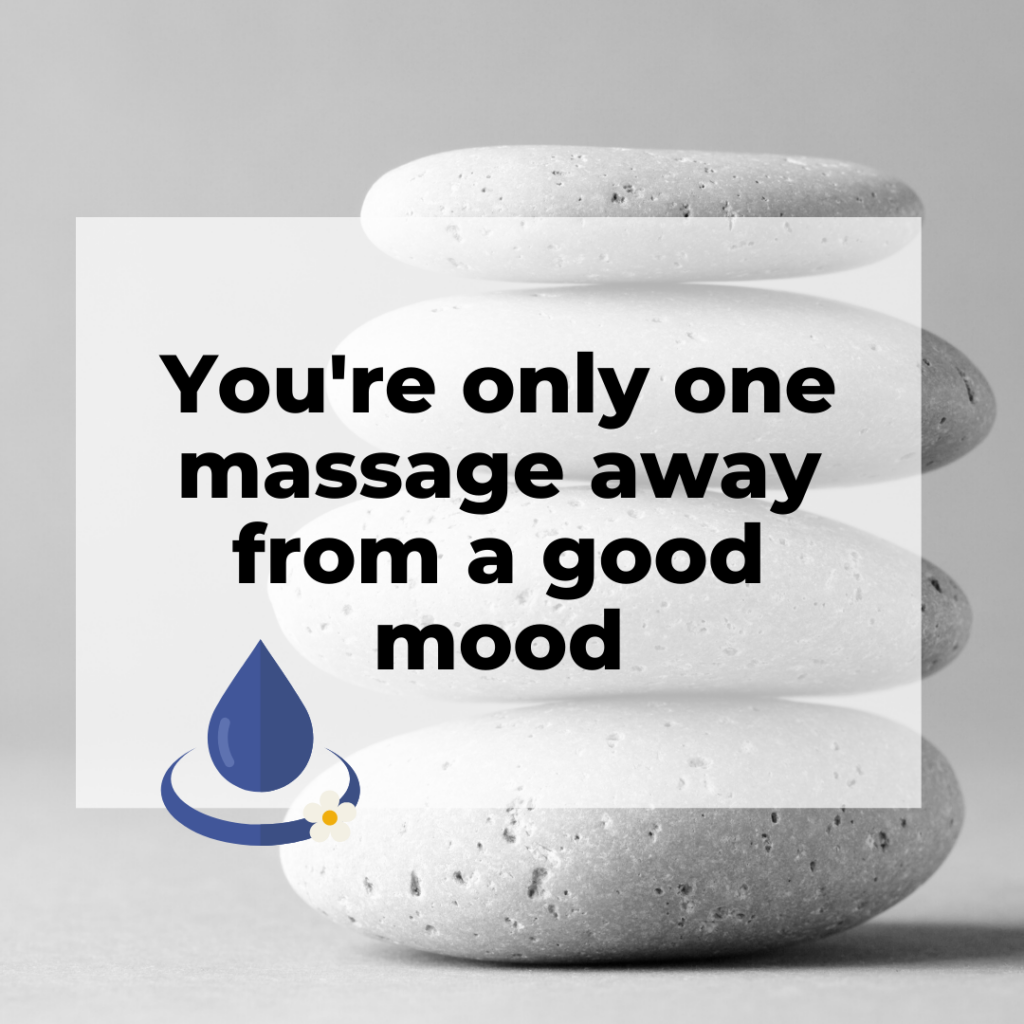 "Massage day is the best day of the week."

Funny and motivational massage quote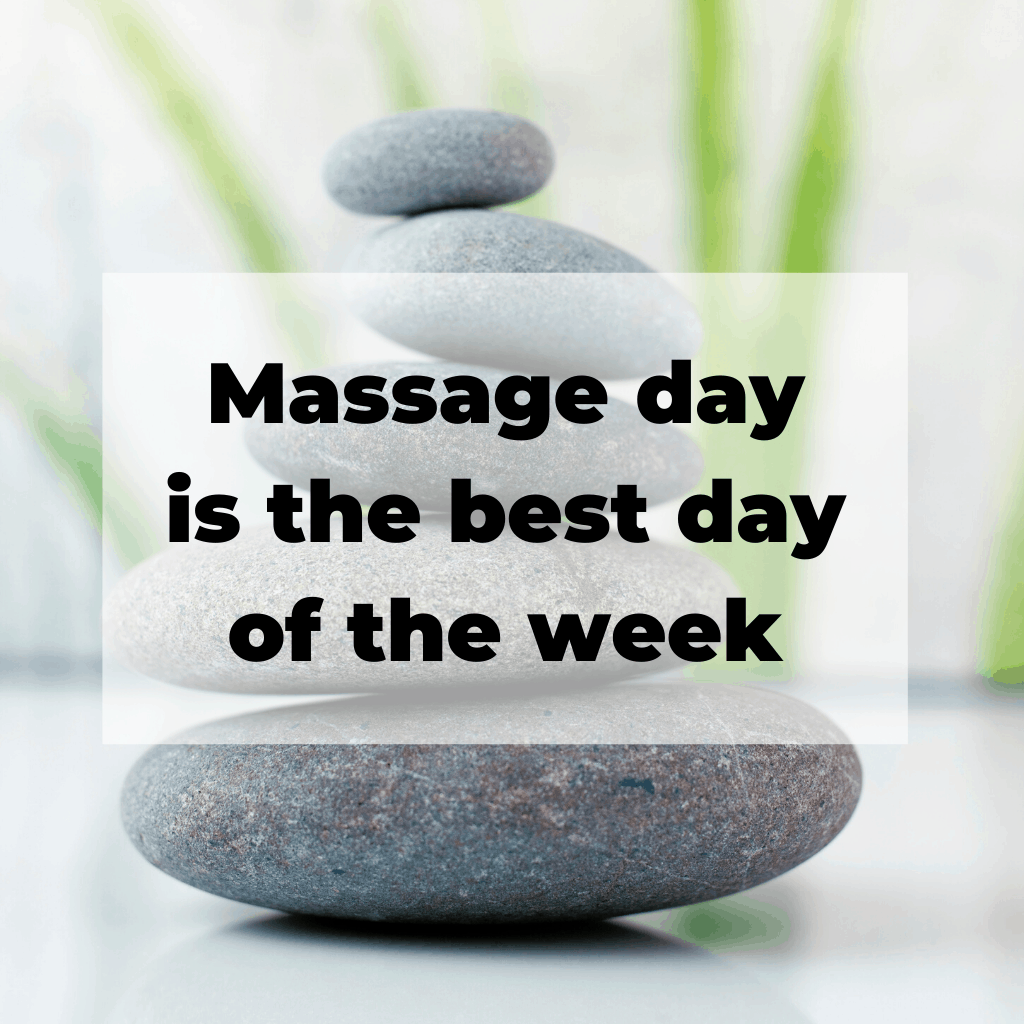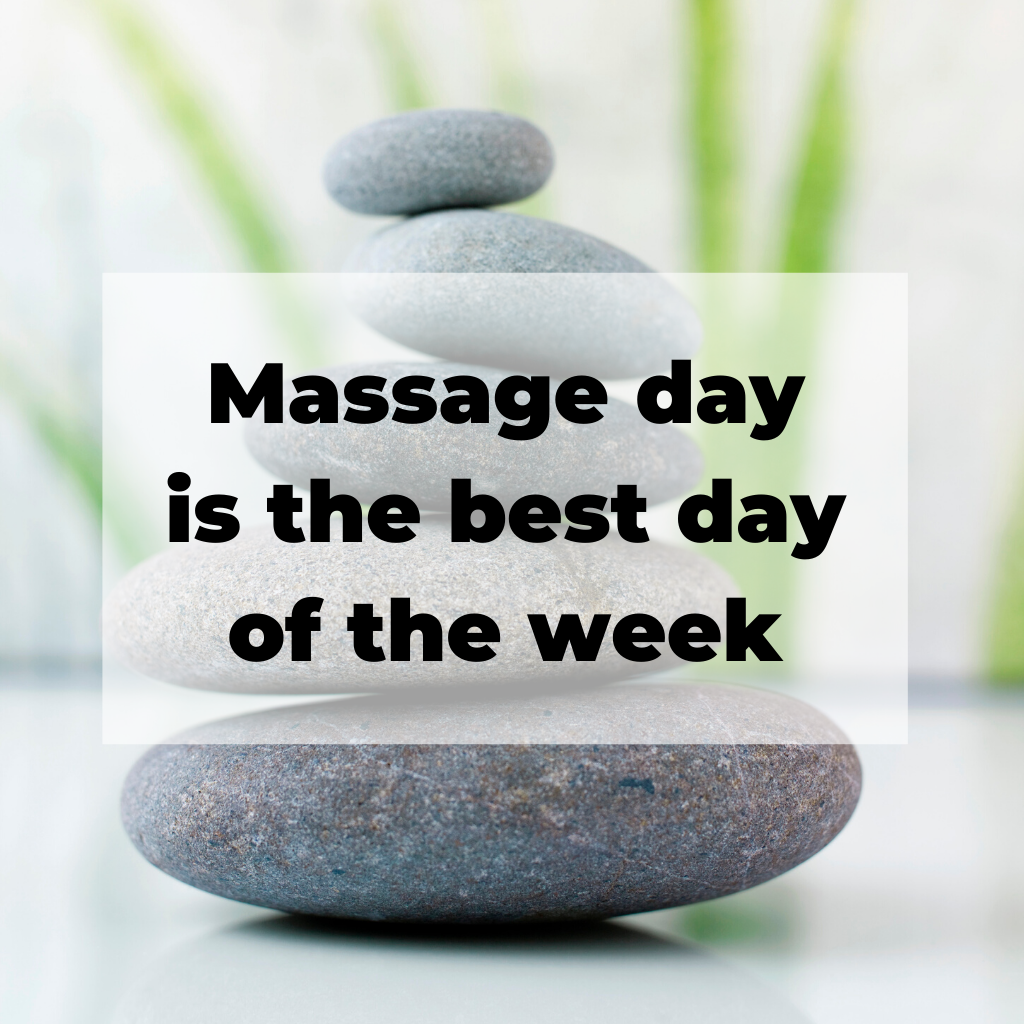 "Happiness is massage day."

Funny massage therapy quote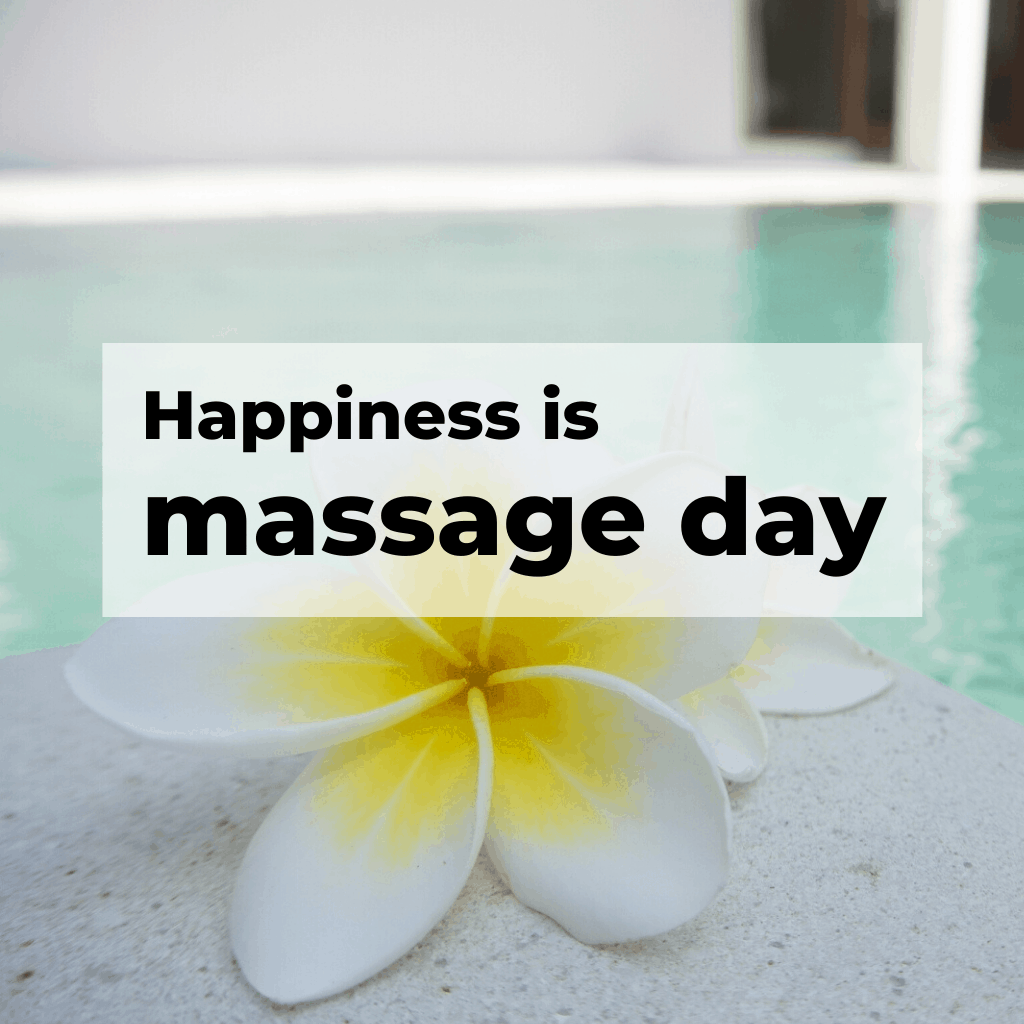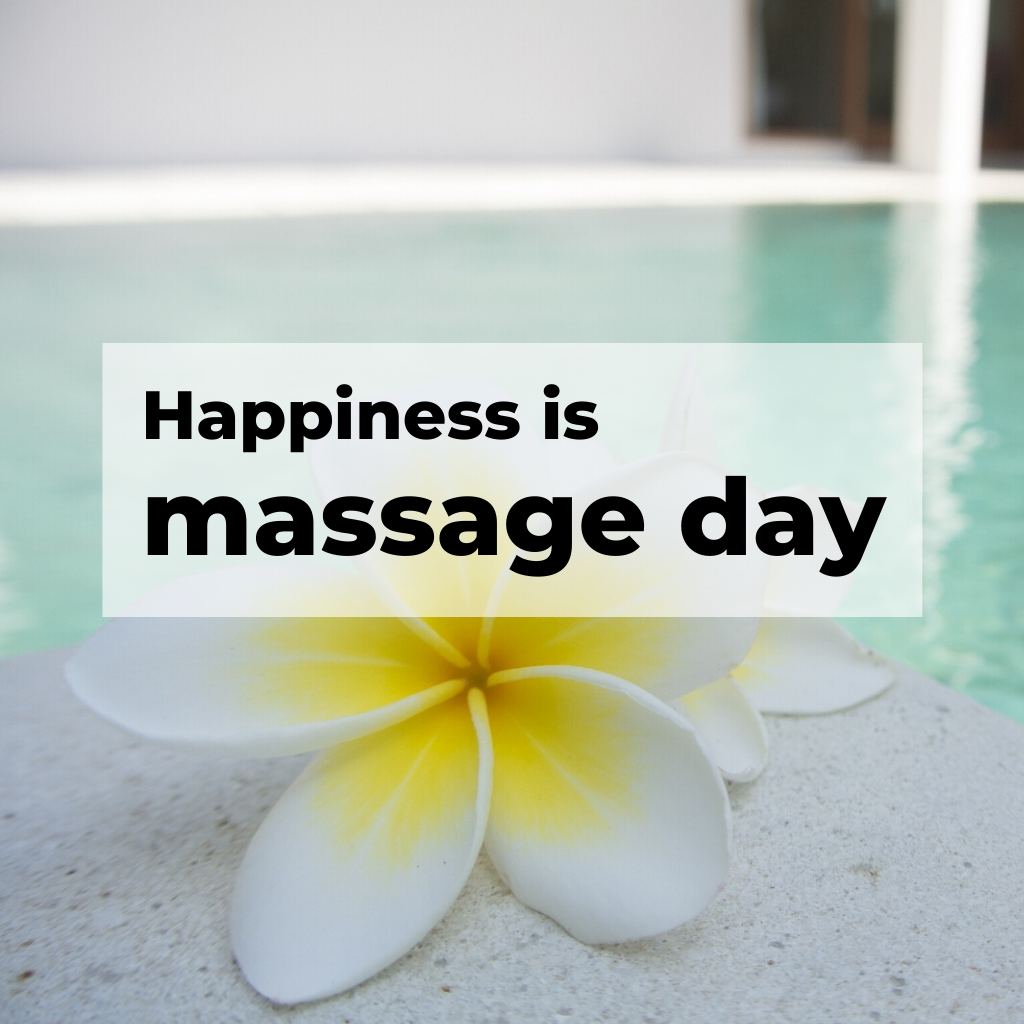 "Massage therapy – the original mood enhancer."

Funny massage therapy quote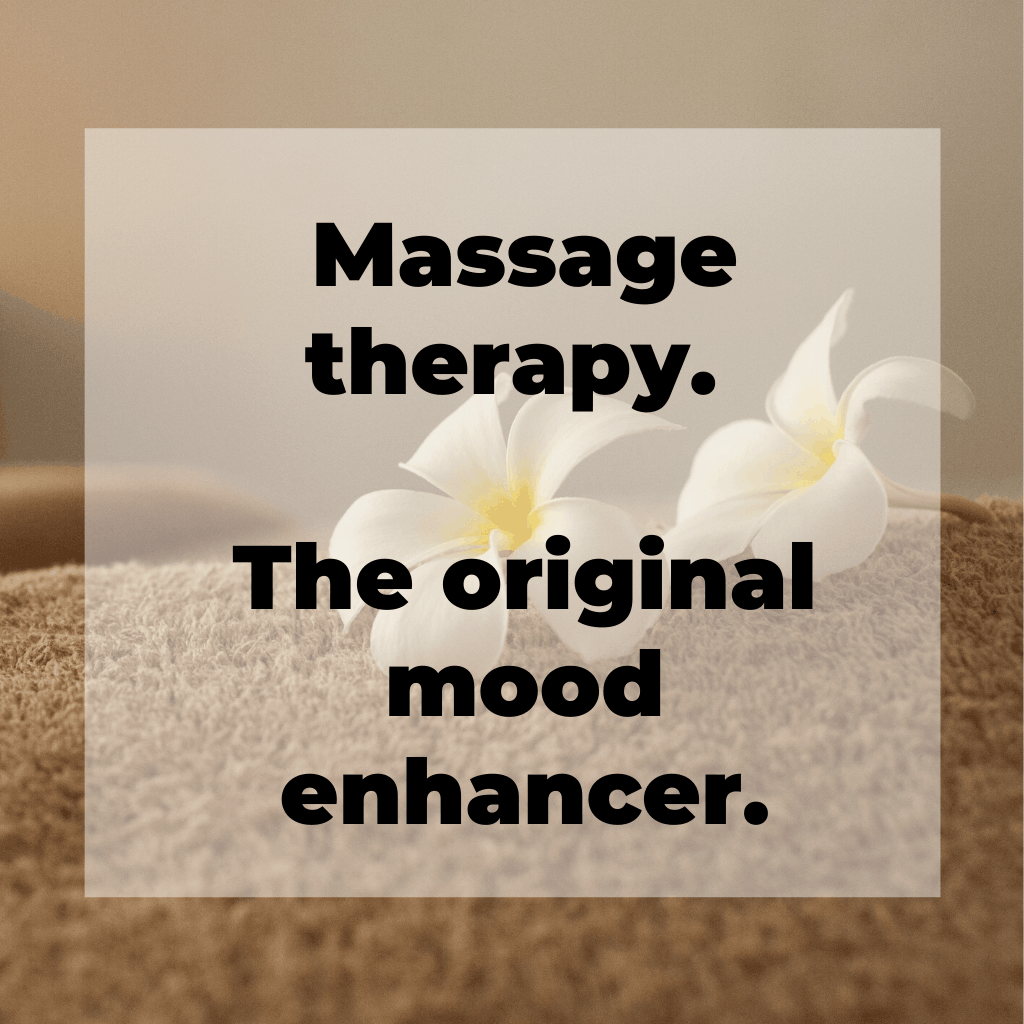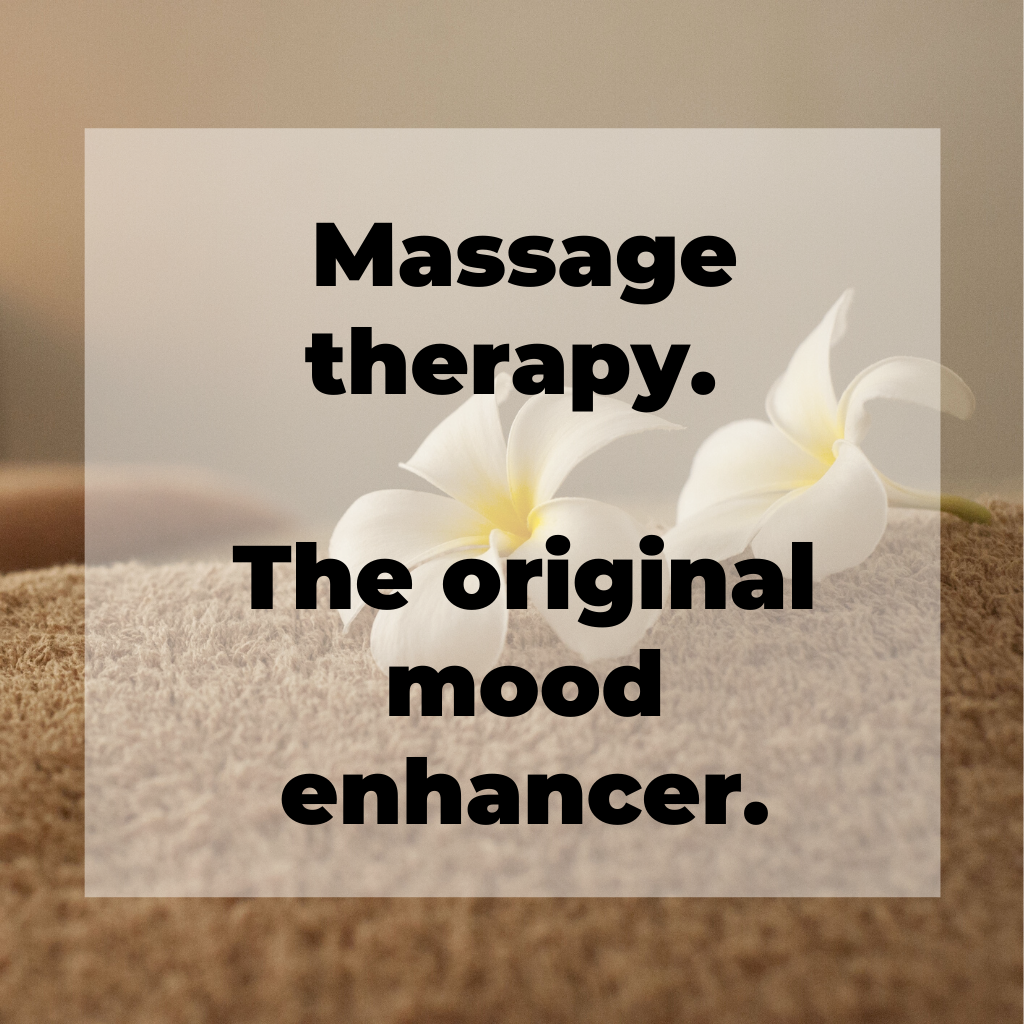 "Time spent getting a massage is never wasted."

Funny massage quote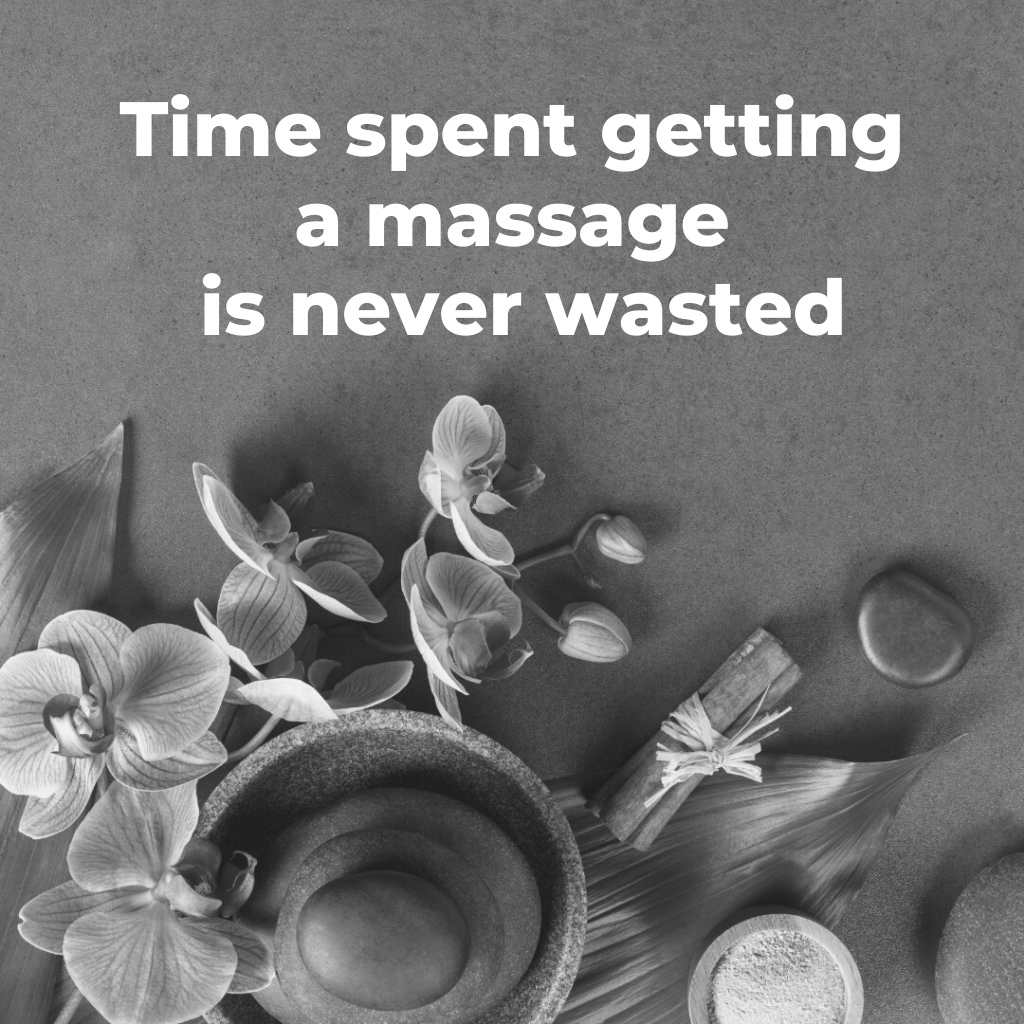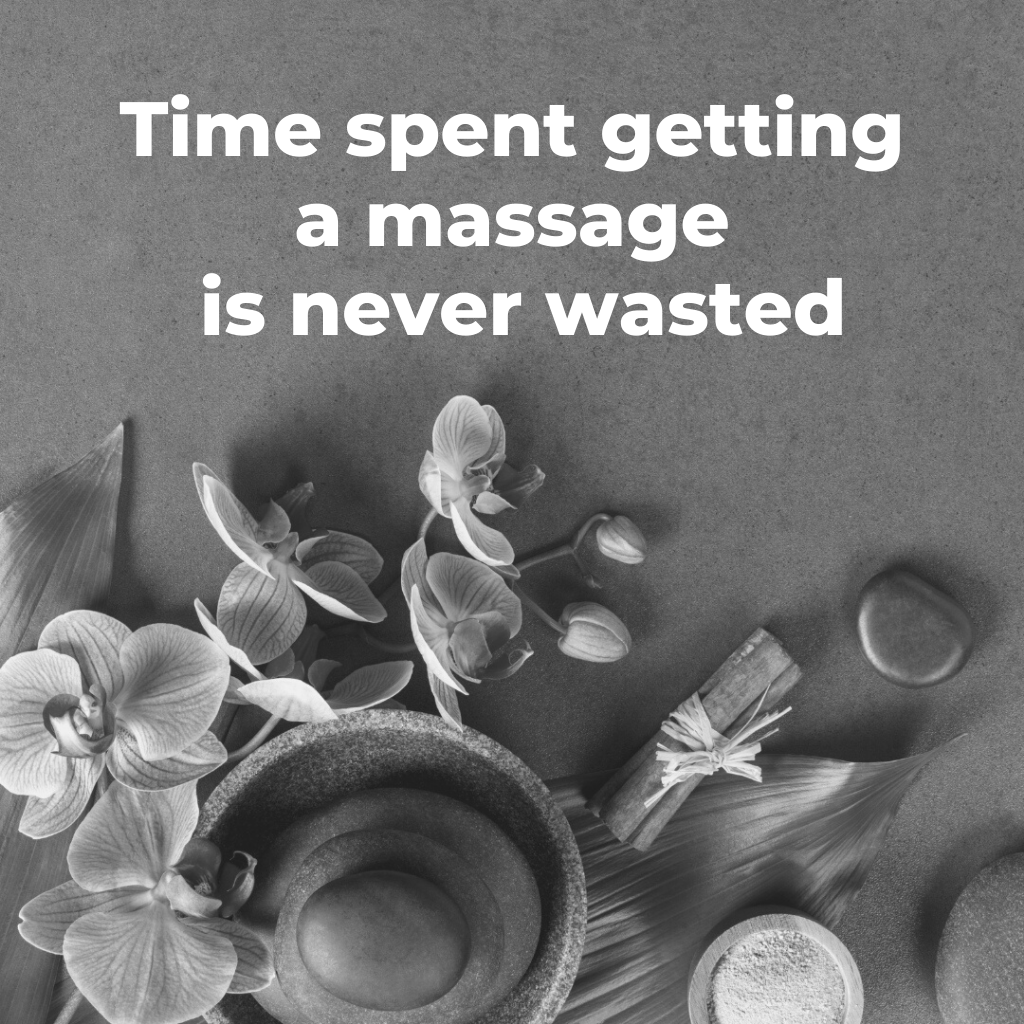 "Massage is not just a luxury it is a way to a happier healthier life."

Health and beauty quote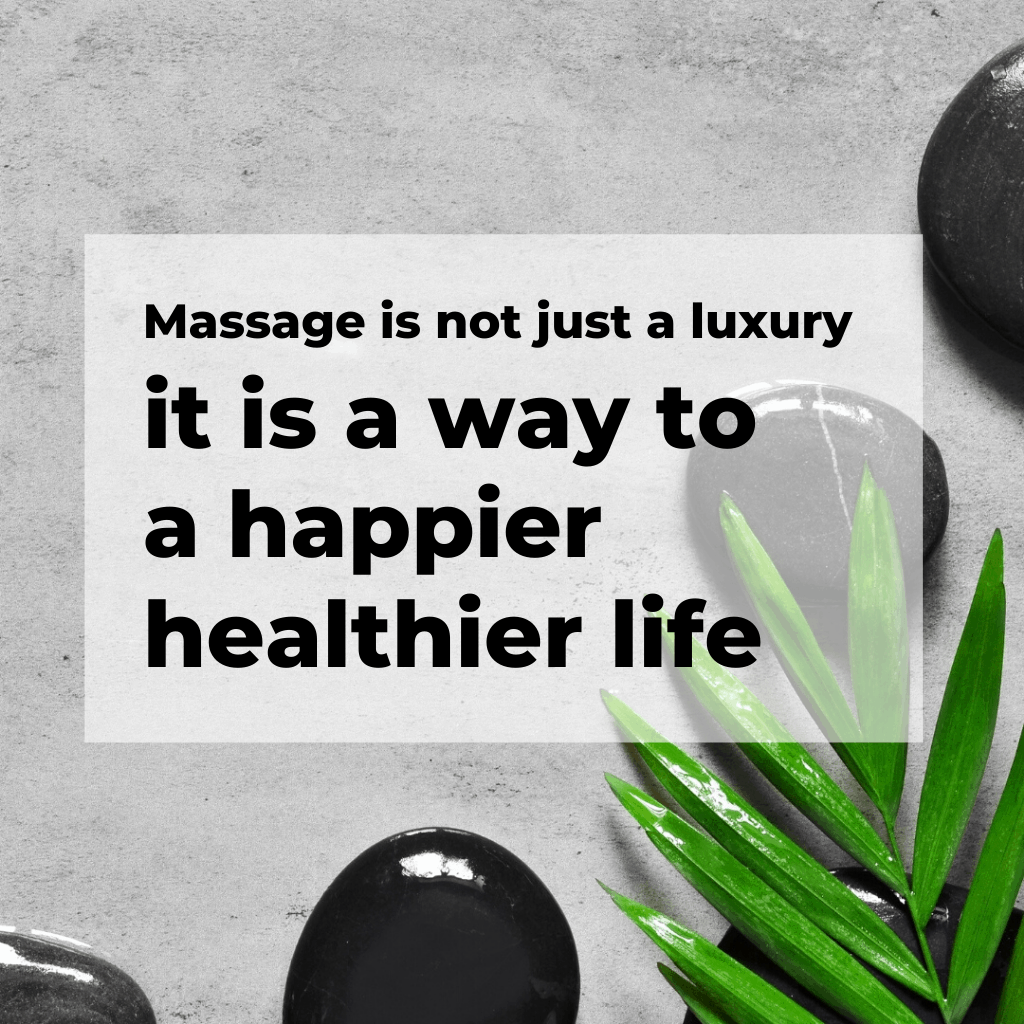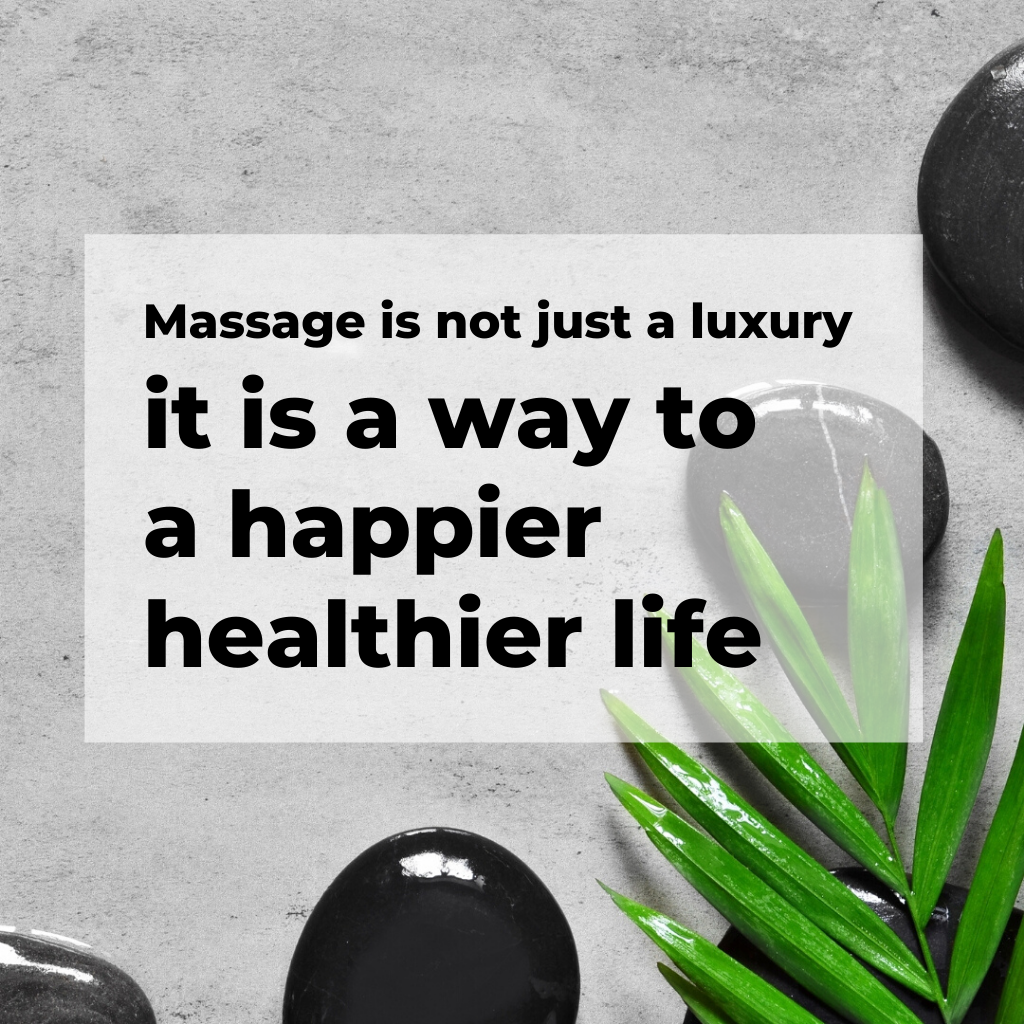 Facial Spa Quotes
Does your spa offer skincare and facial treatments? These are excellent facial quotes to share with clients to promote your facial treatment offer.
"Great skin doesn't happen by chance, it happens by appointment."

Inspirational skin quote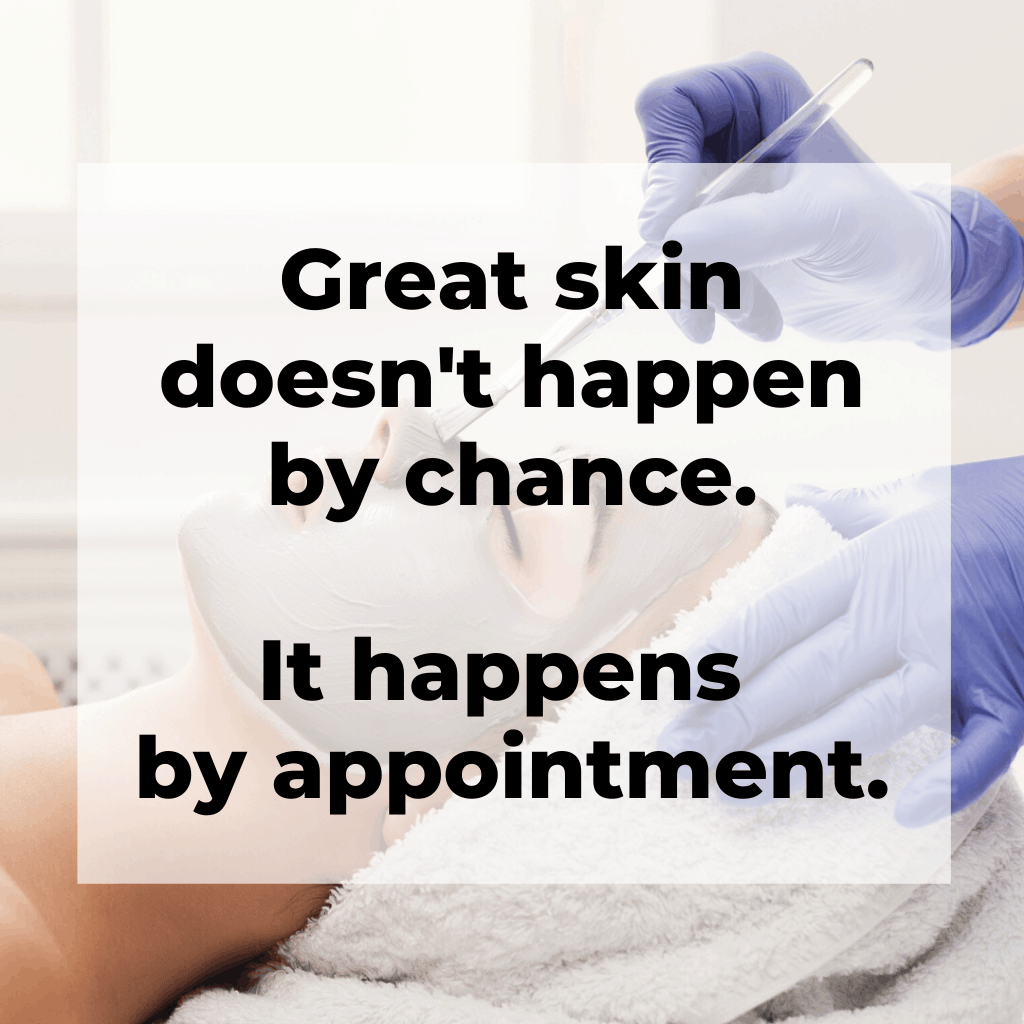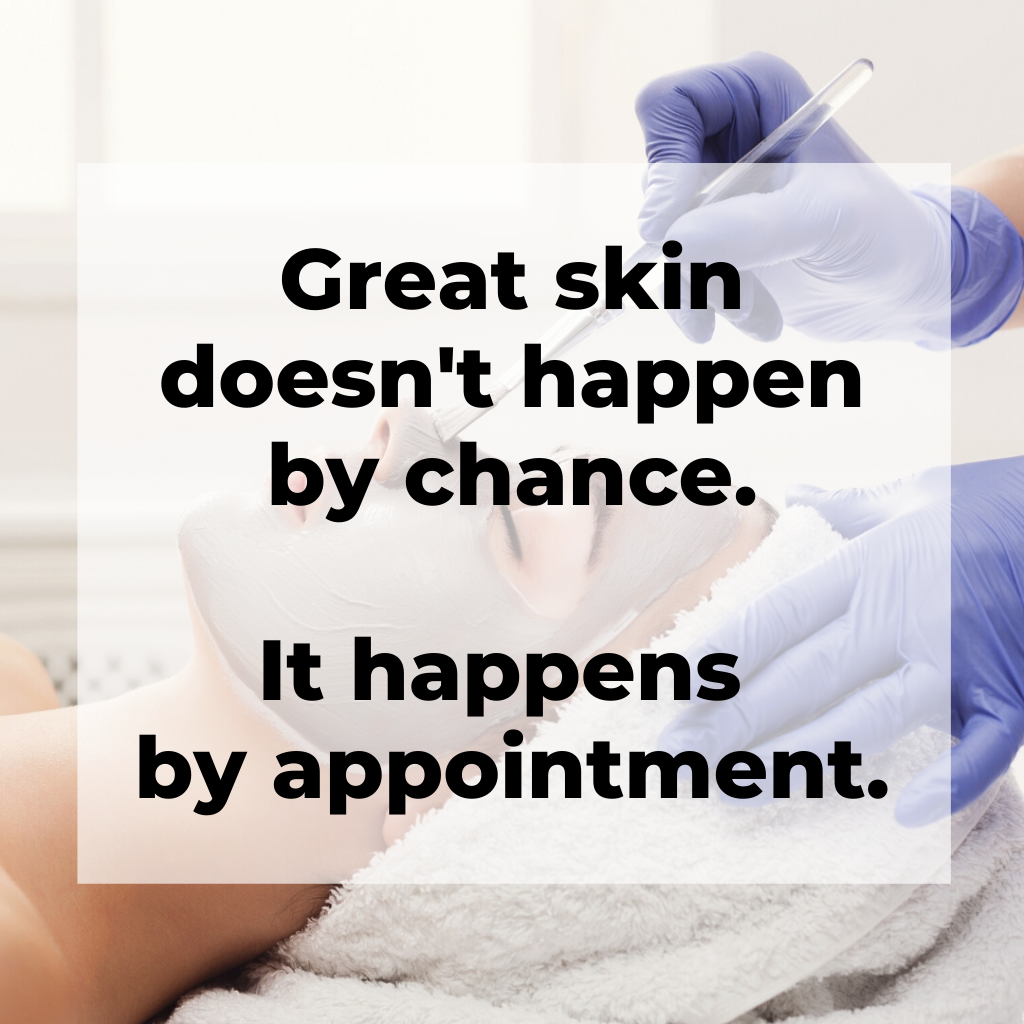 "Facials are workouts for your skin"

Inspirational facials quote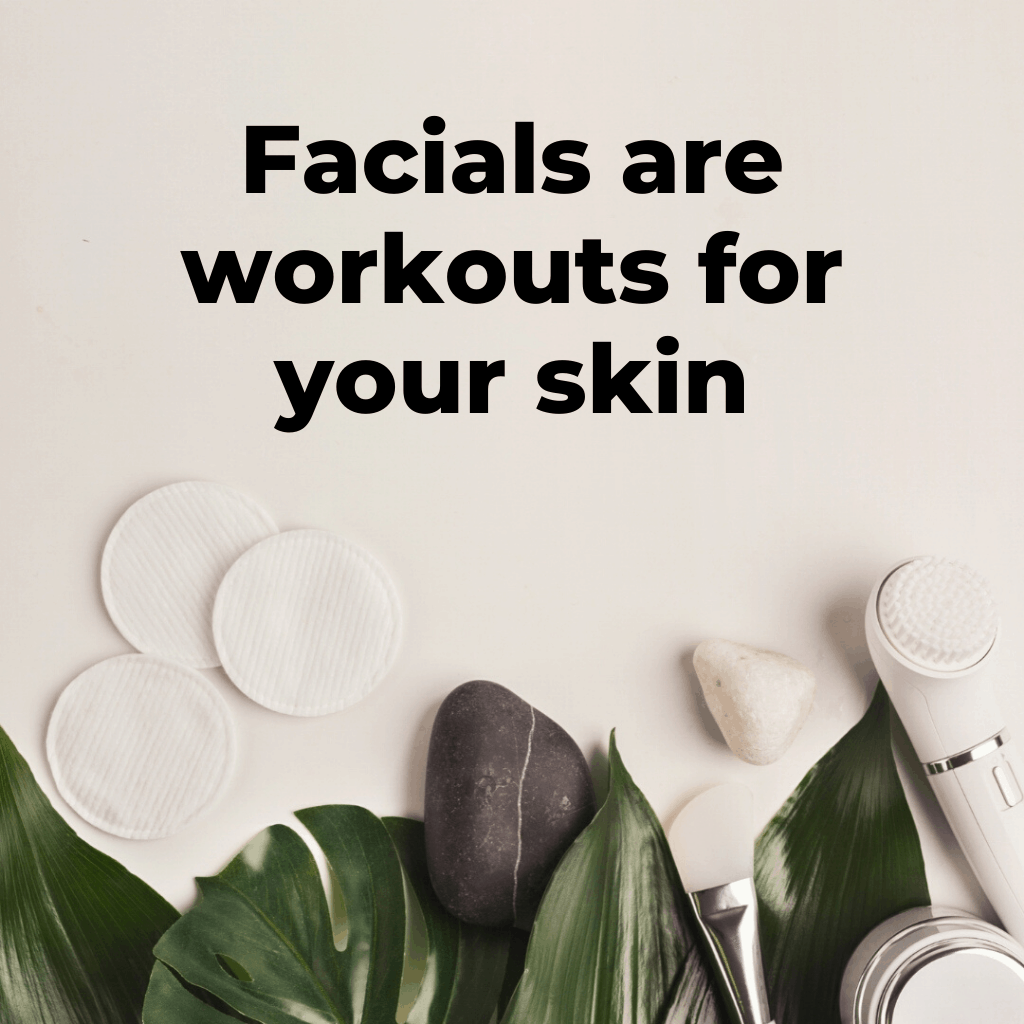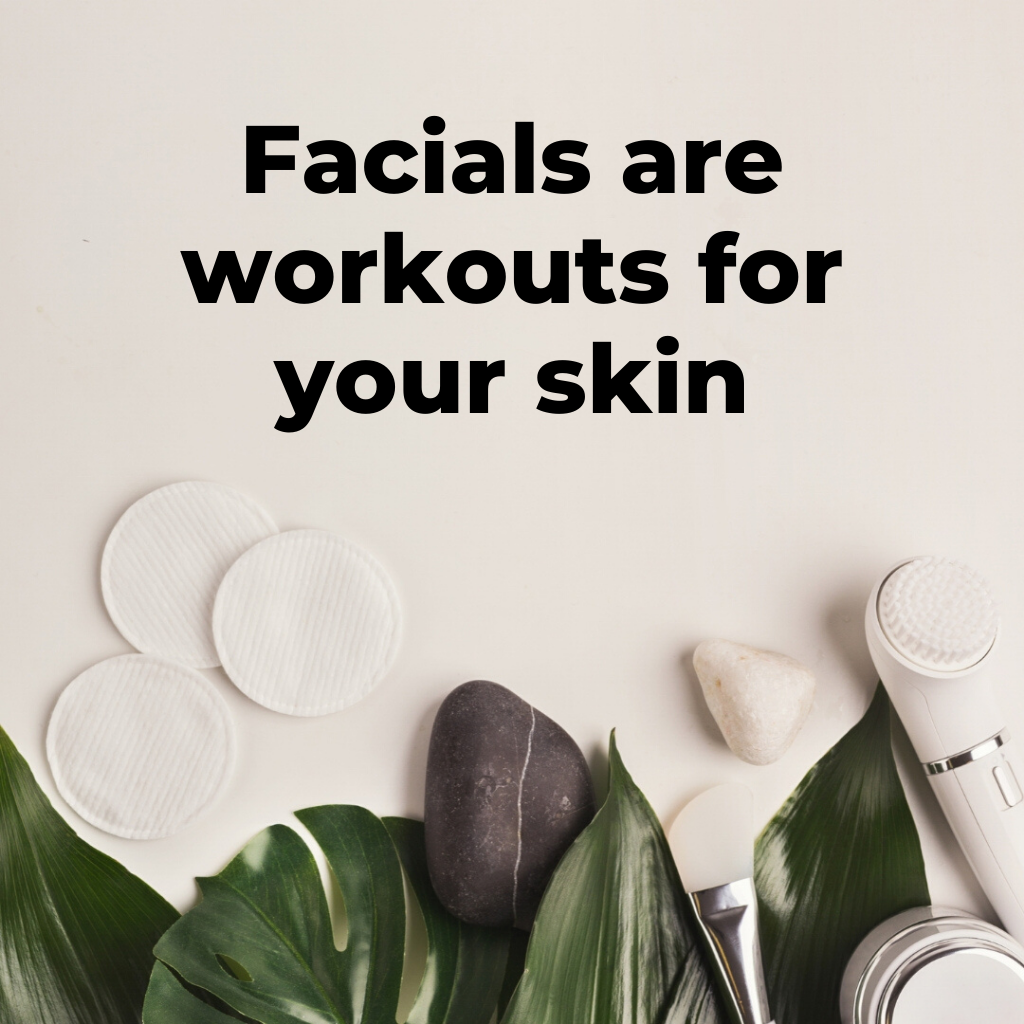 "Aging is a fact of life. Looking your age does not have to be."

Inspirational skincare quote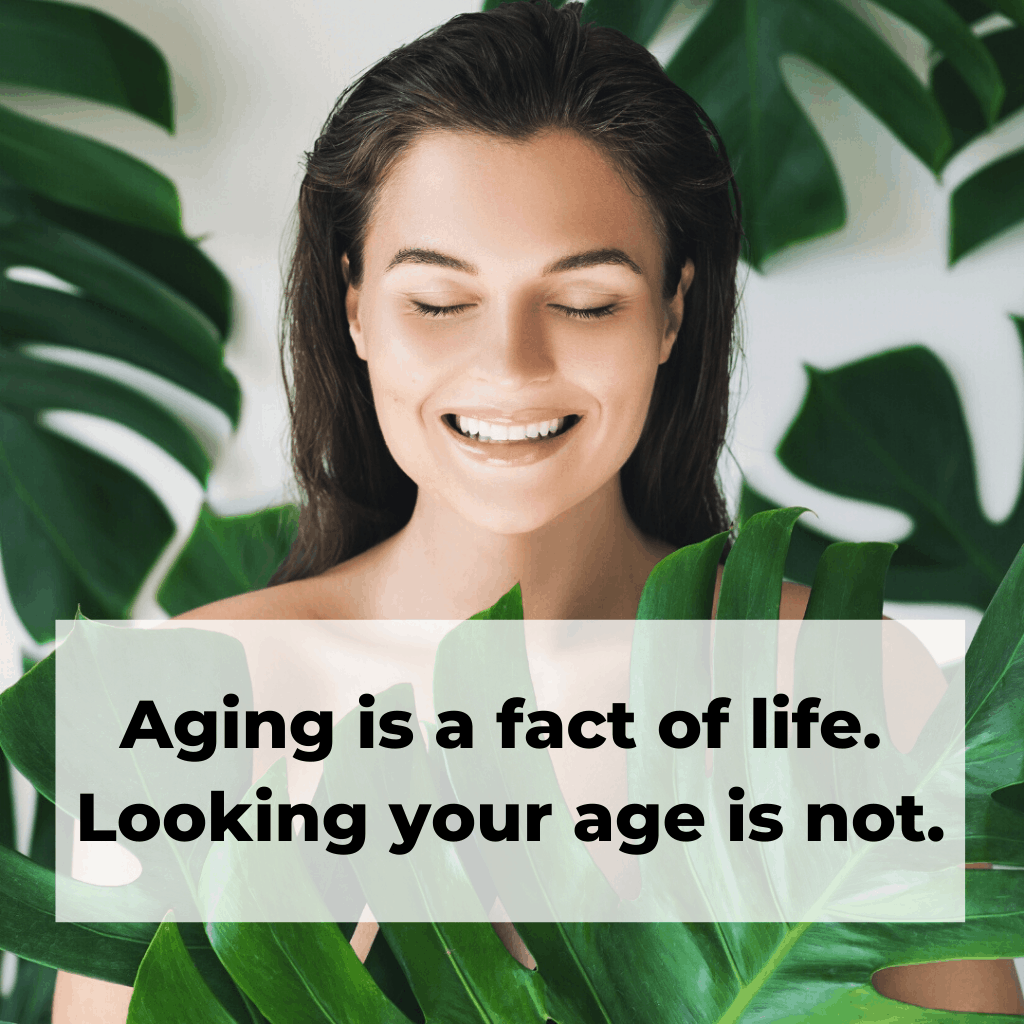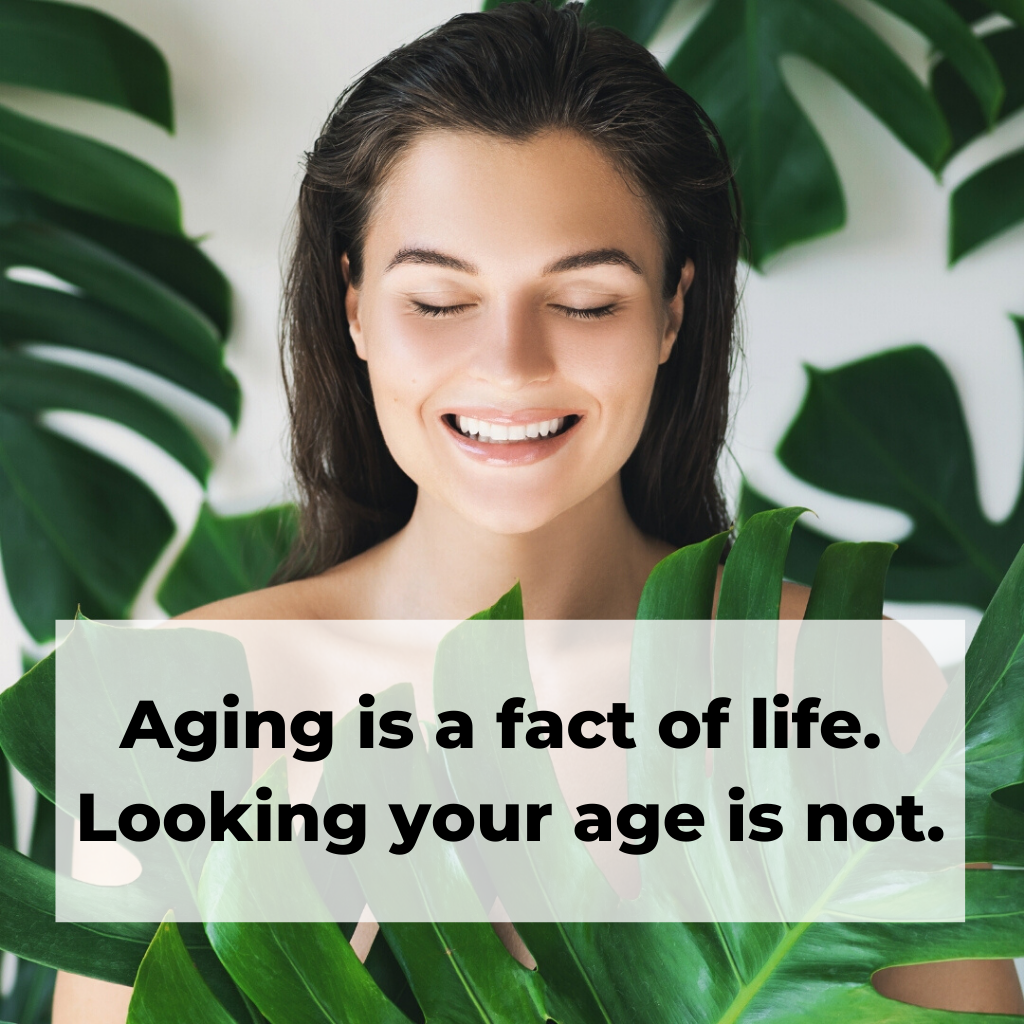 "Beautiful skin requires commitment not a miracle."

Motivating skin quote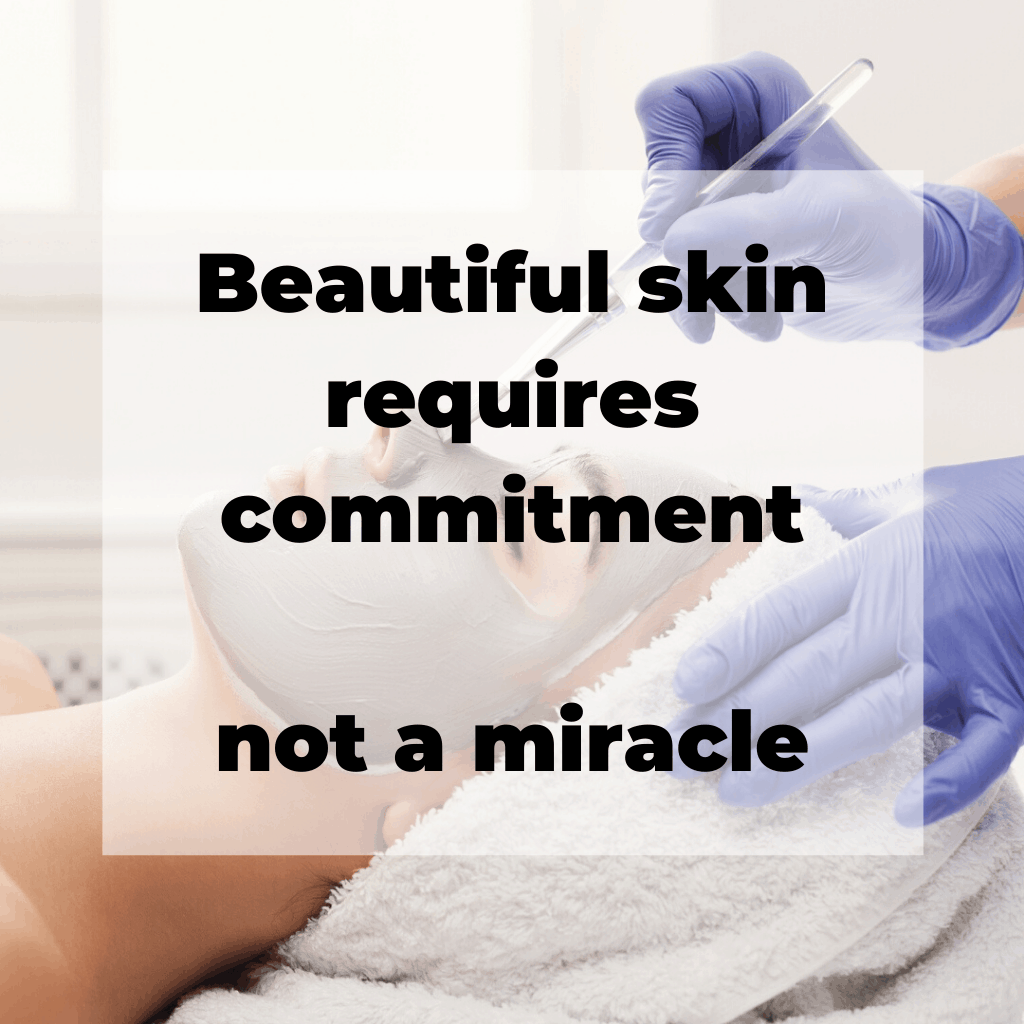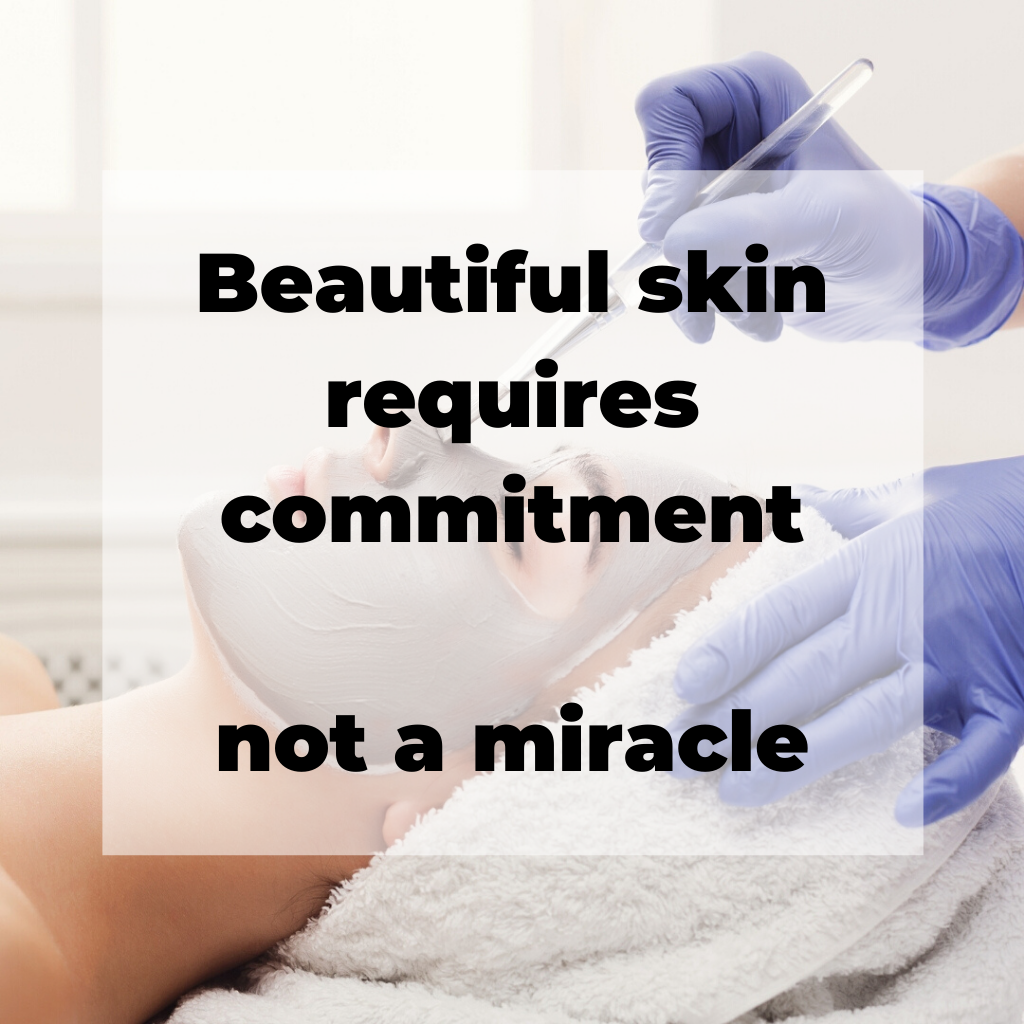 "Beautiful skin doesn't come from makeup it comes from your esthetician."

Empowering makeup quote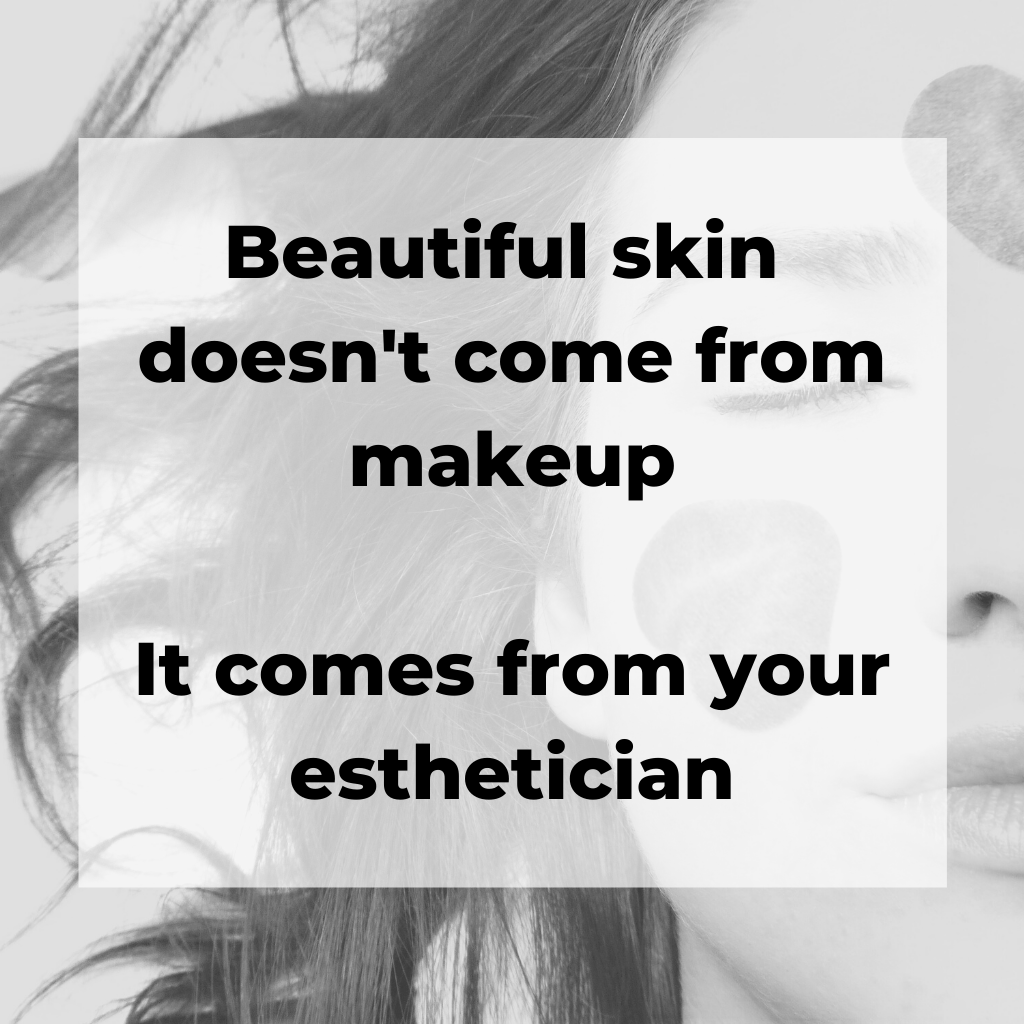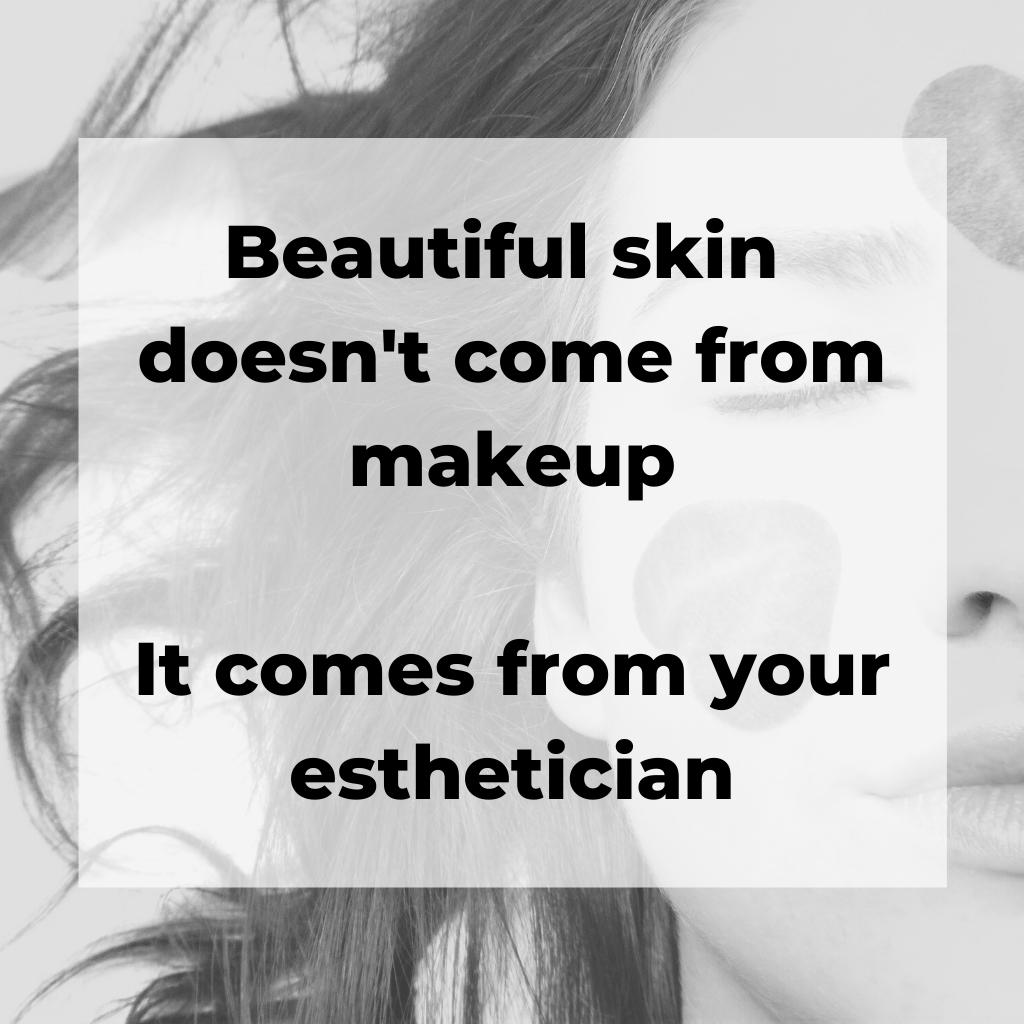 "Less stress.. More Facials."

Relaxing skin quote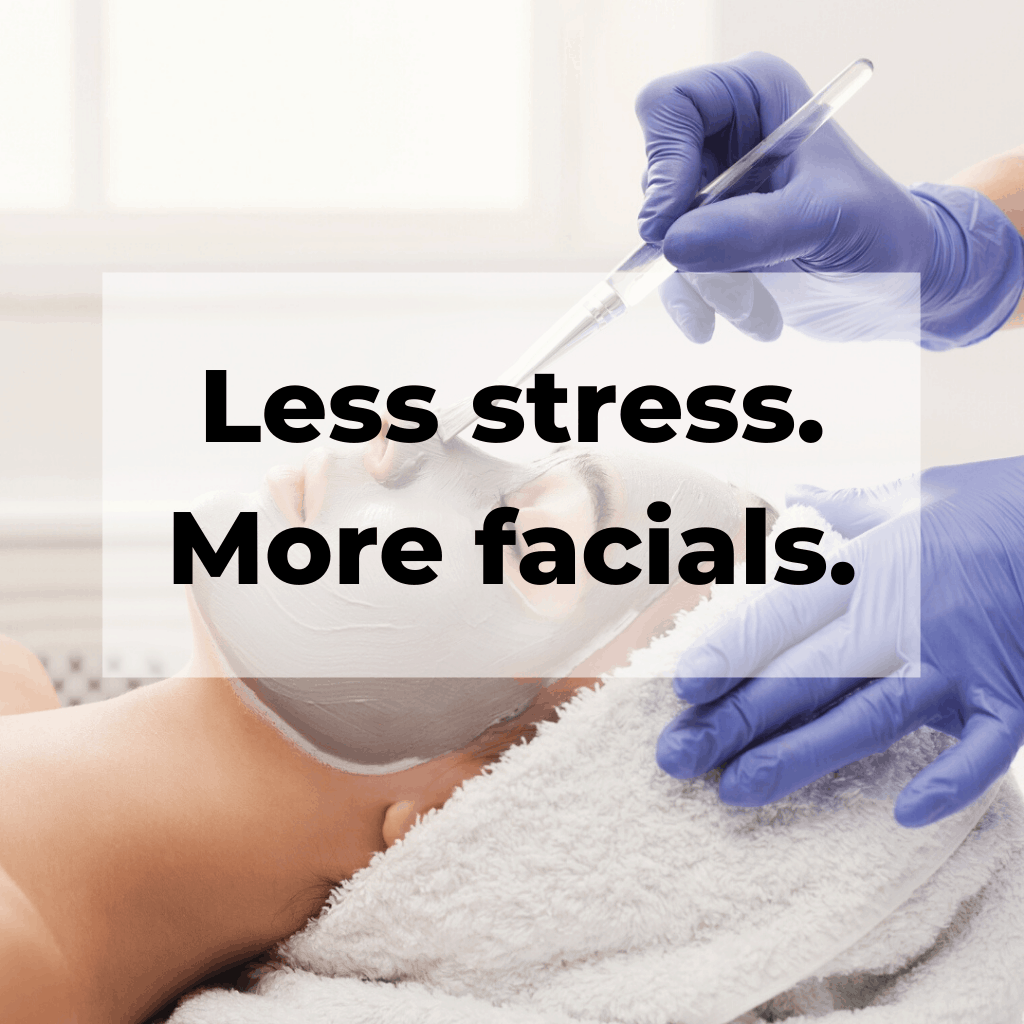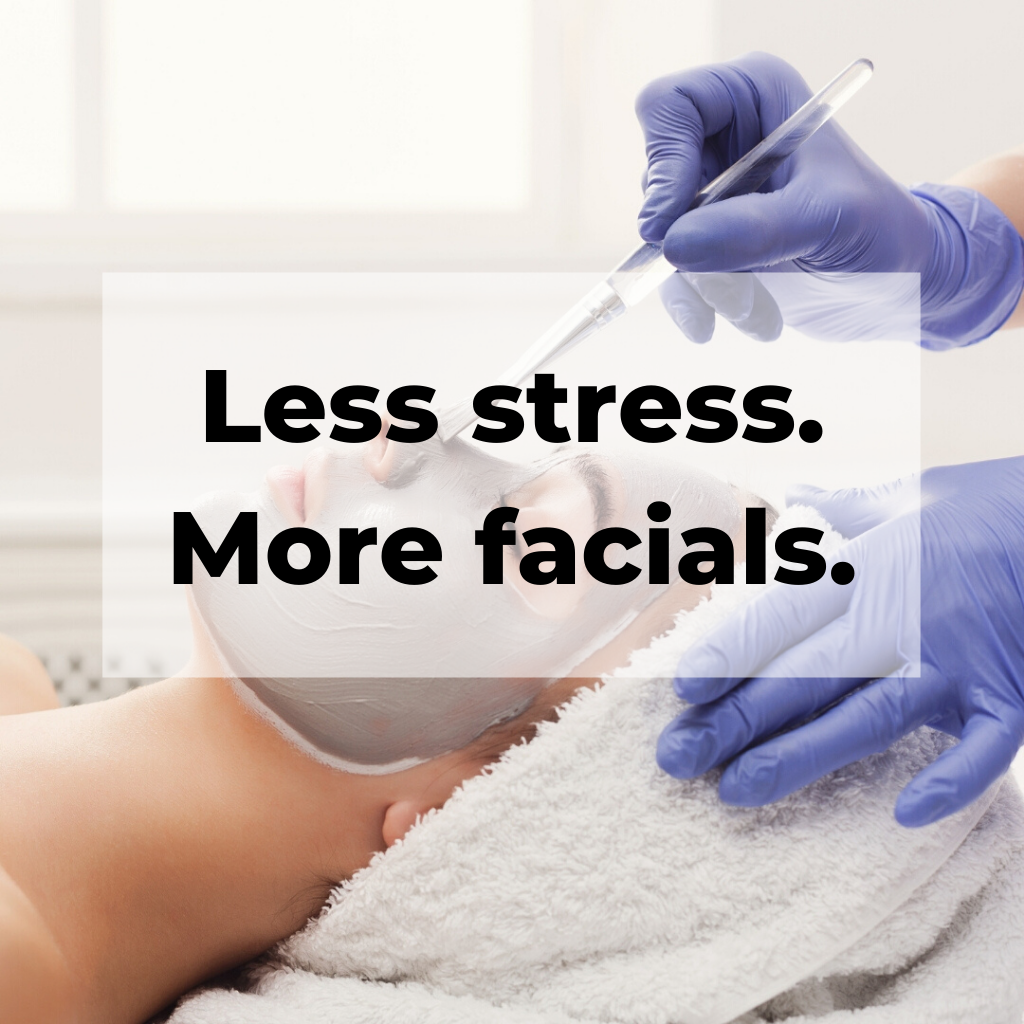 Funny Spa Quotes
Who doesn't like a bit of humor?
Jokes and puns are a great way to stand out in that crowded Instagram or social media feed. In the list below, I've collected some funny spa quotes that for sure should put a smile on the face of your followers. The list includes both funny nail and pedicure quotes as well as more general funny spa and massage therapy quotes.
"Life is not perfect. But your nails can be!"

Funny nail quote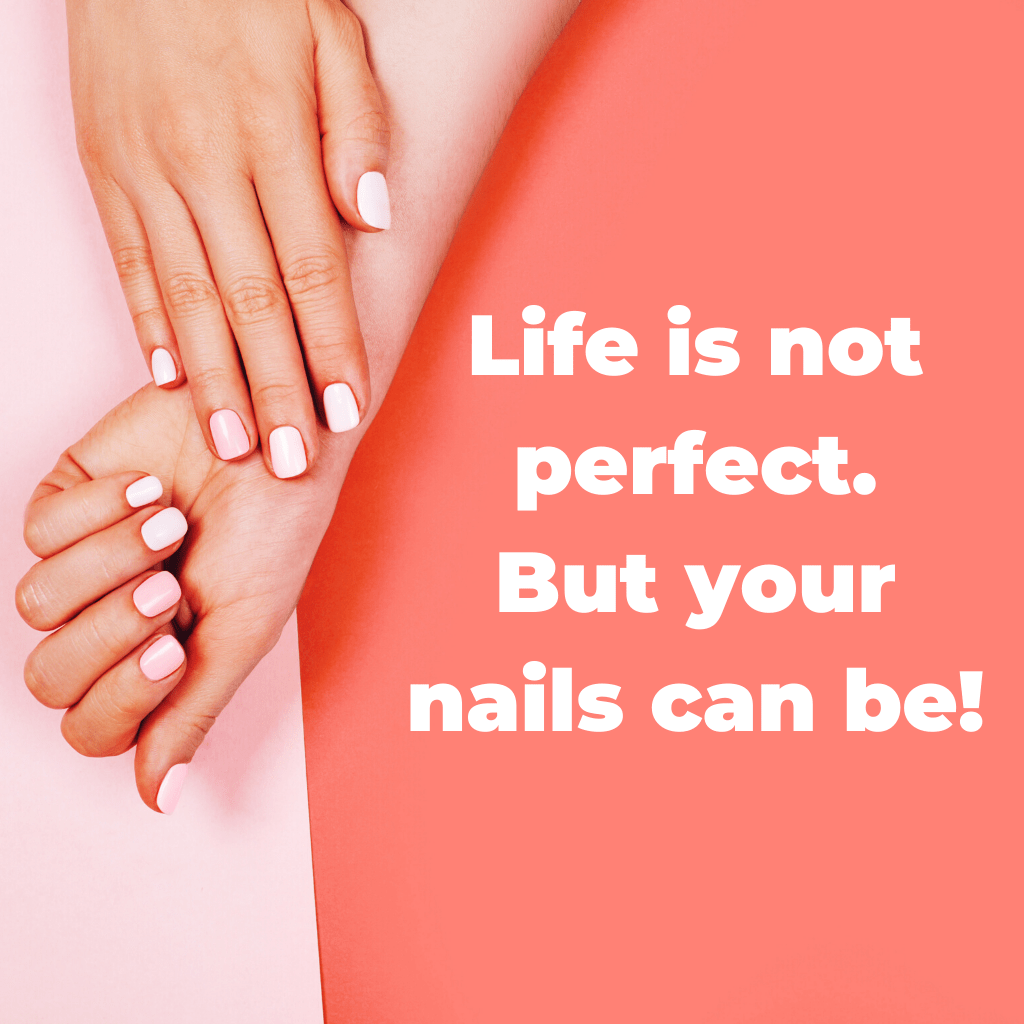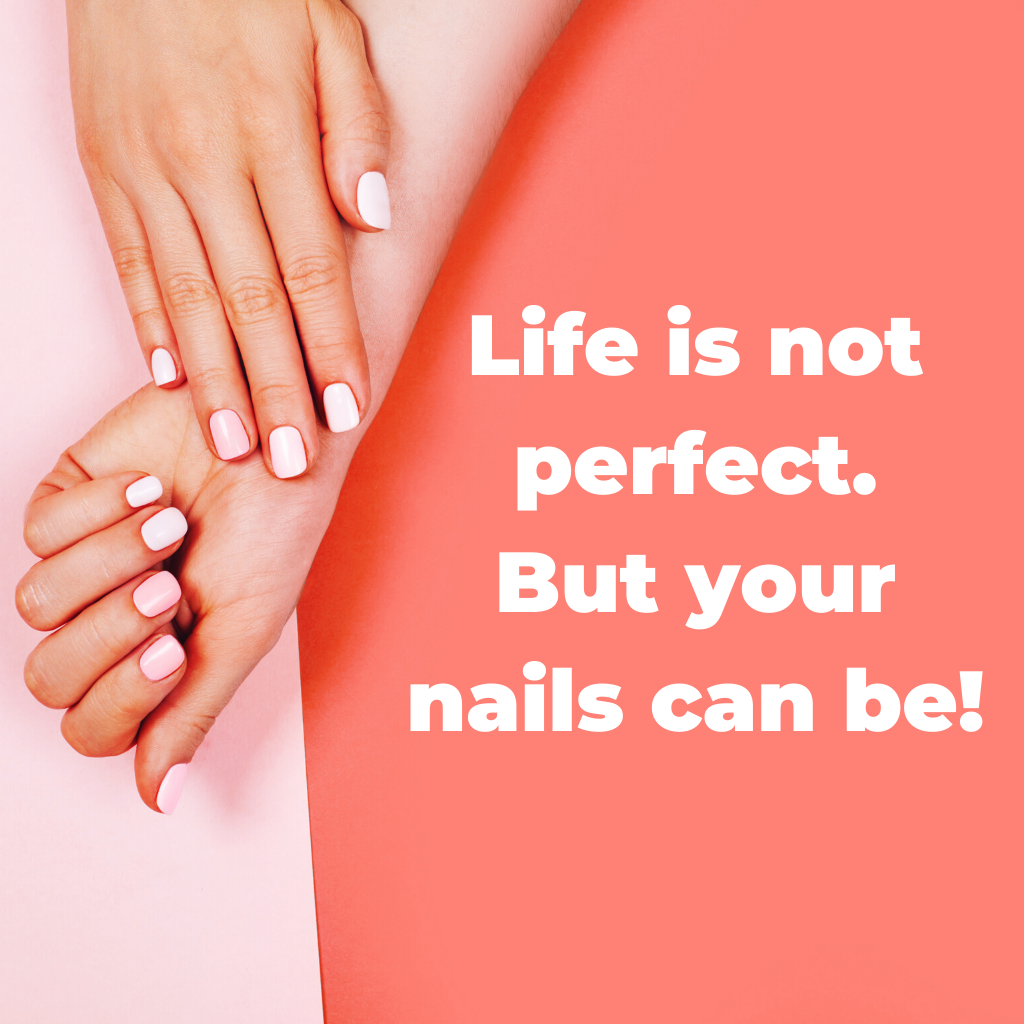 "Having Fabulous Nails is a choice!"

Inspirational nail quote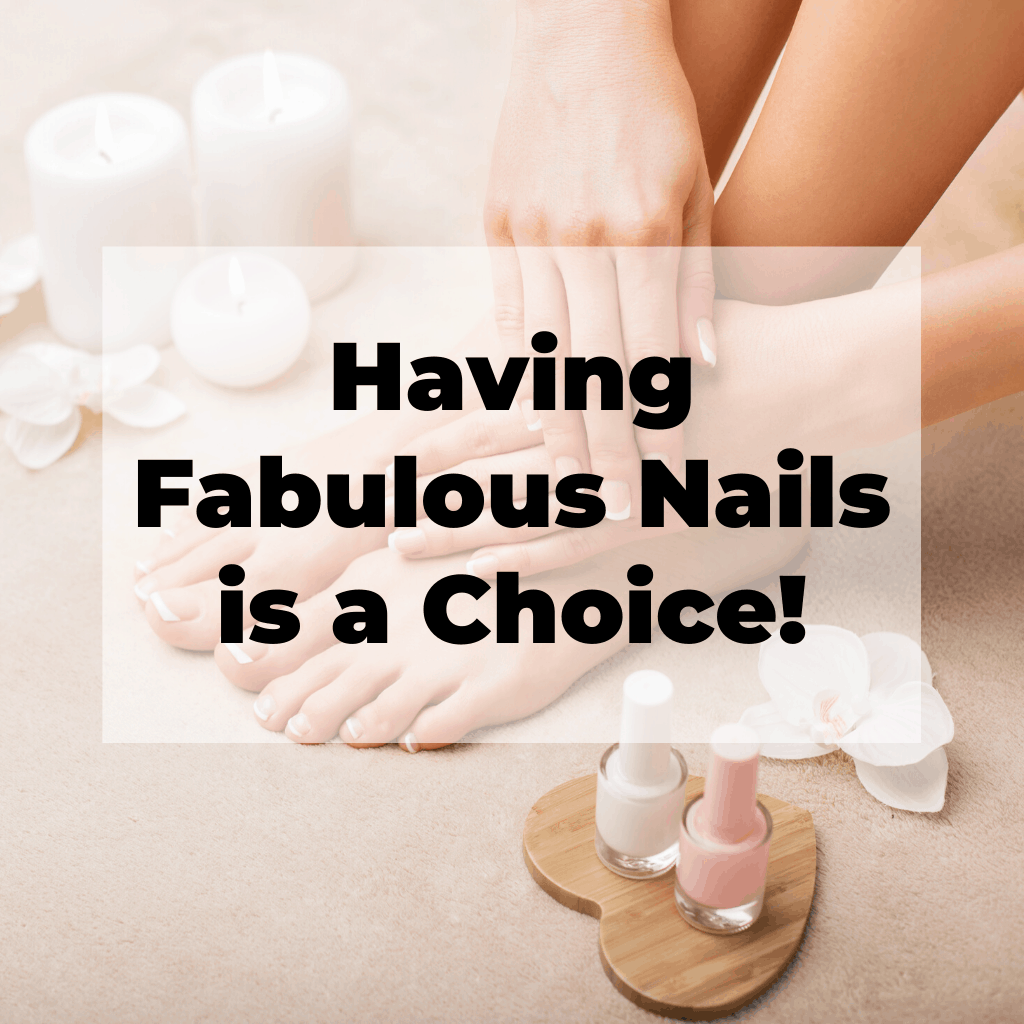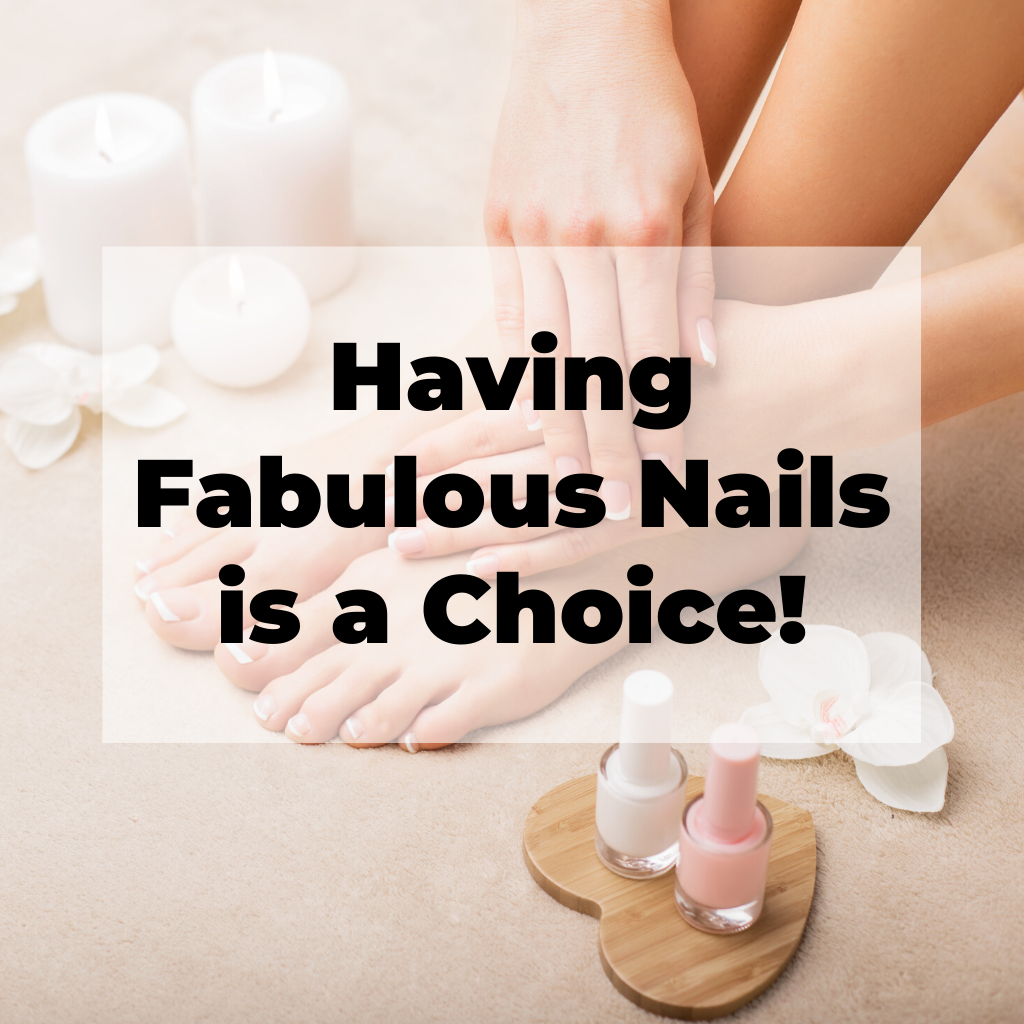 "All I want is world peace and a pedicure"

Funny pedicure quote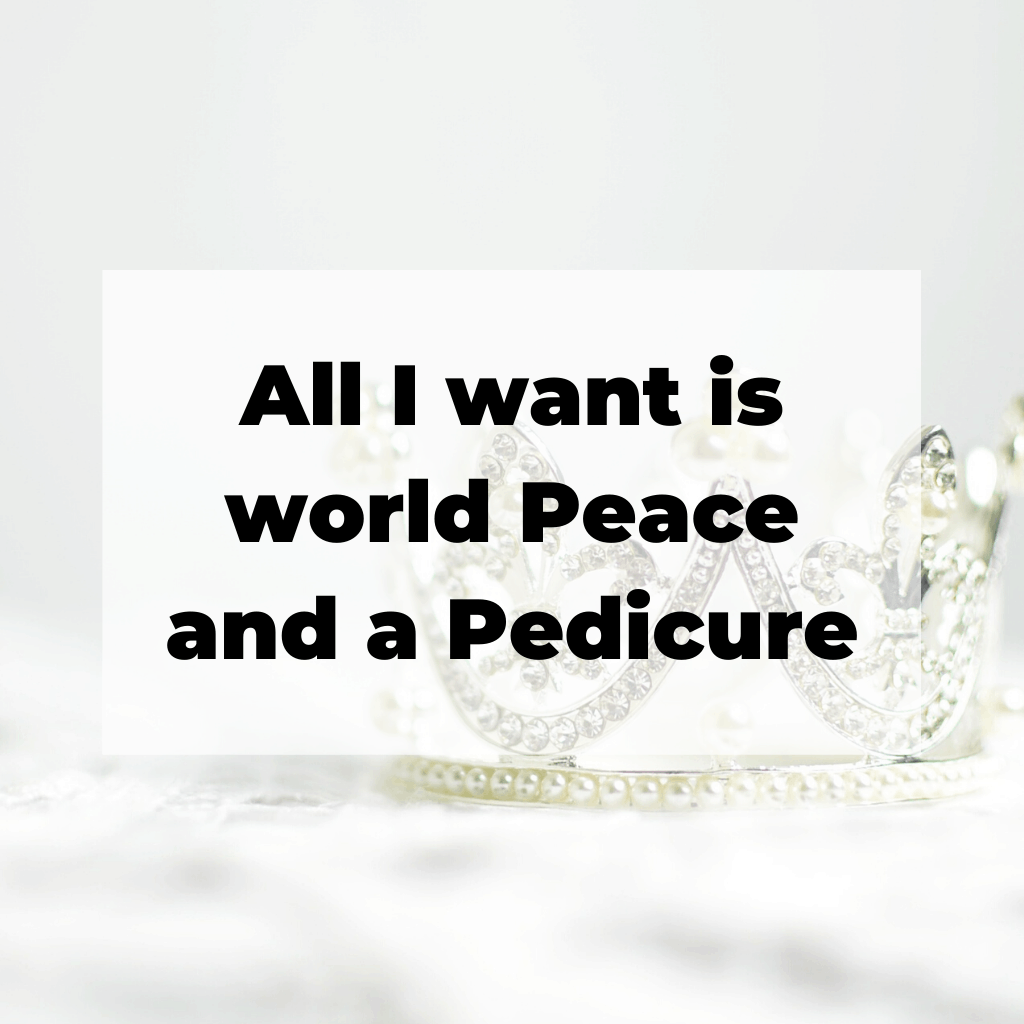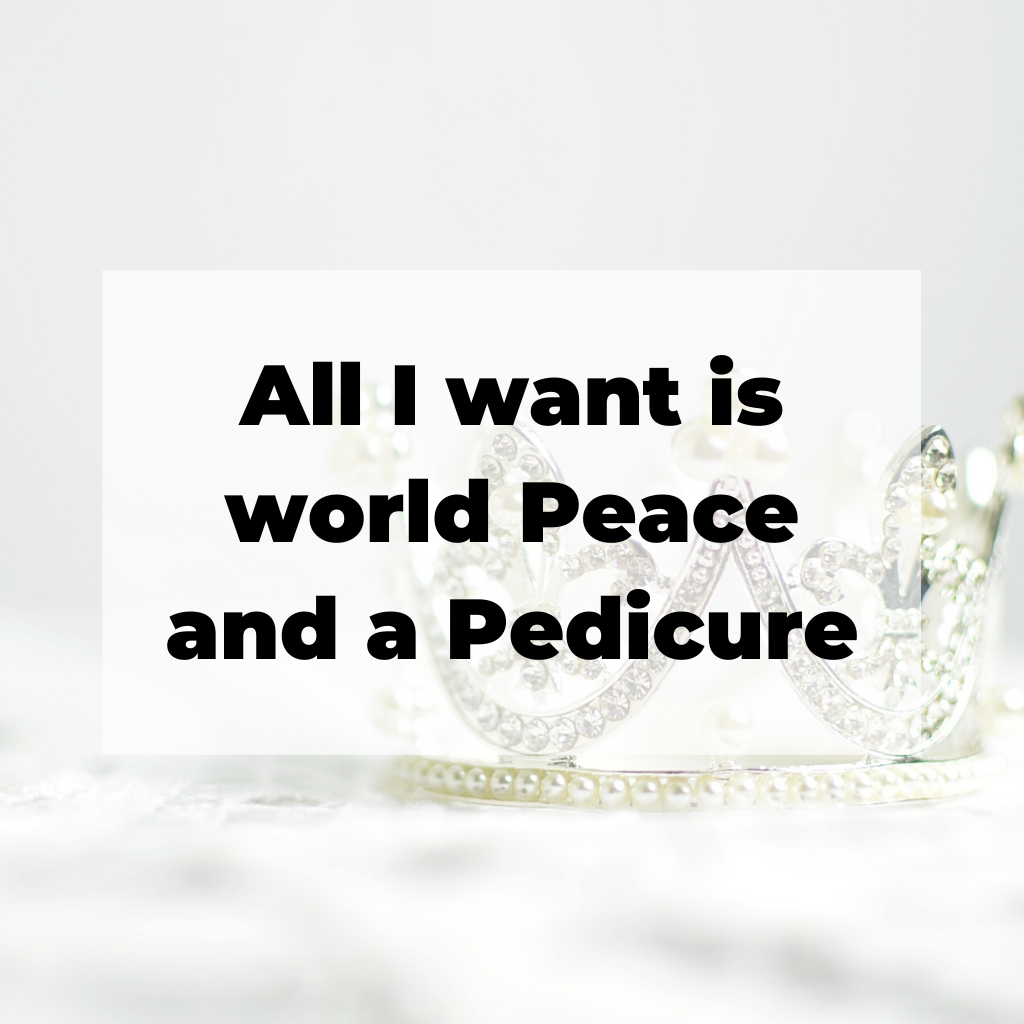 "I don't save my legs for my boyfriend.. I shave for the women that does my pedicure!"

Funny pedicure quote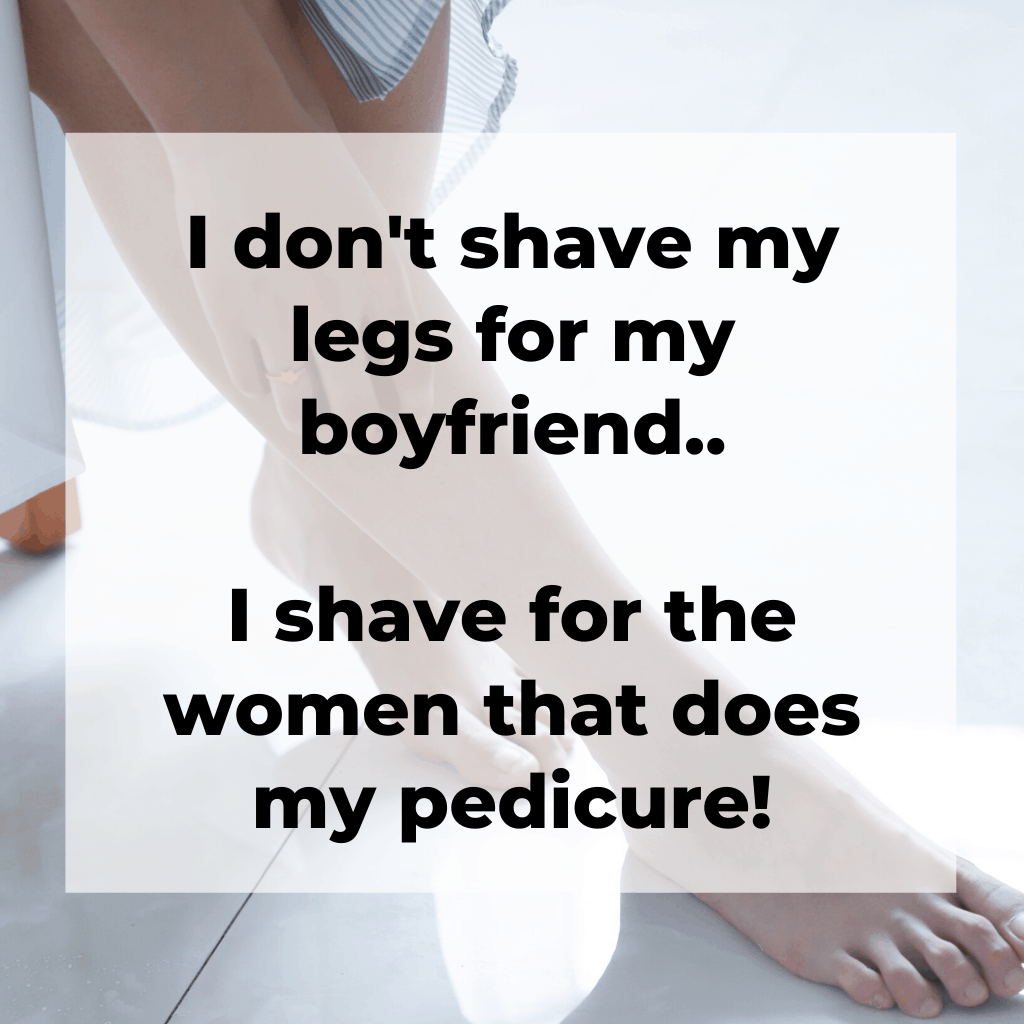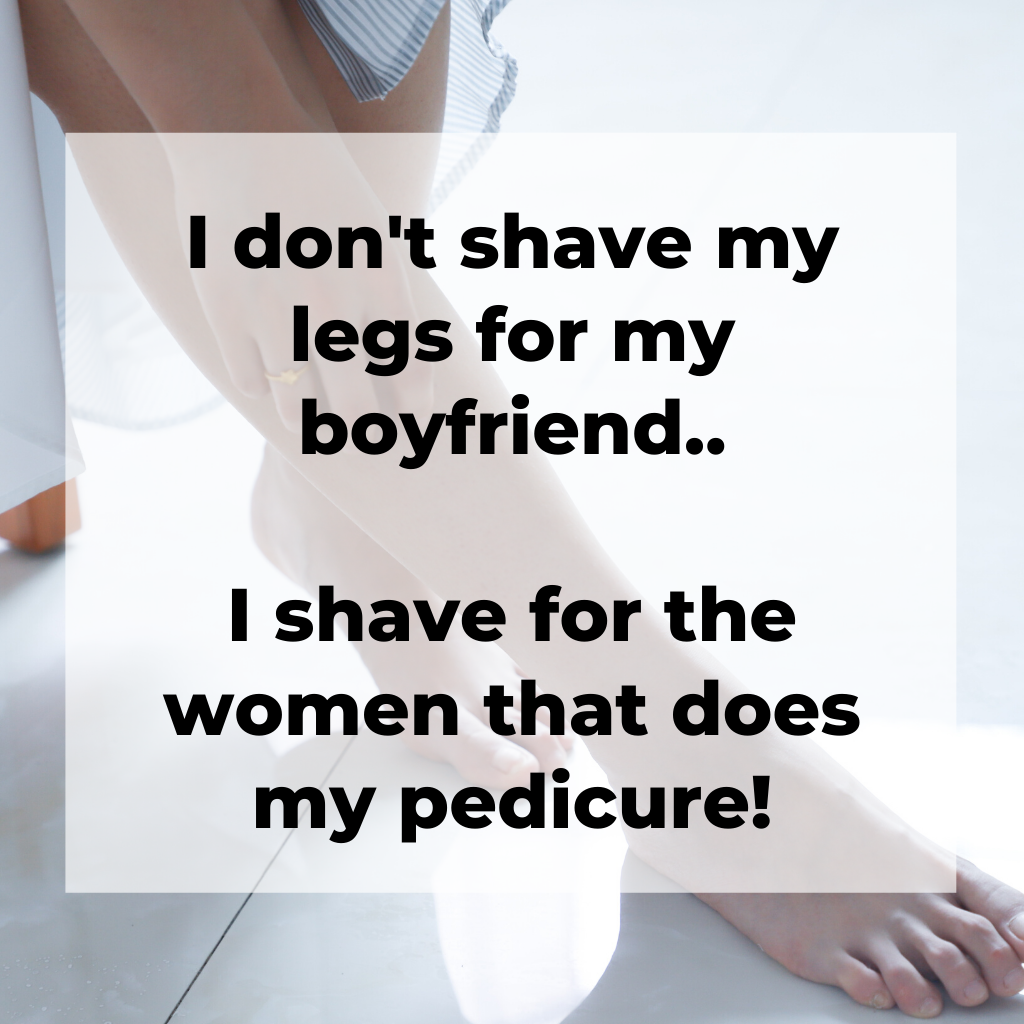 "Trust me. You need me to knead you"

Funny massage therapy quote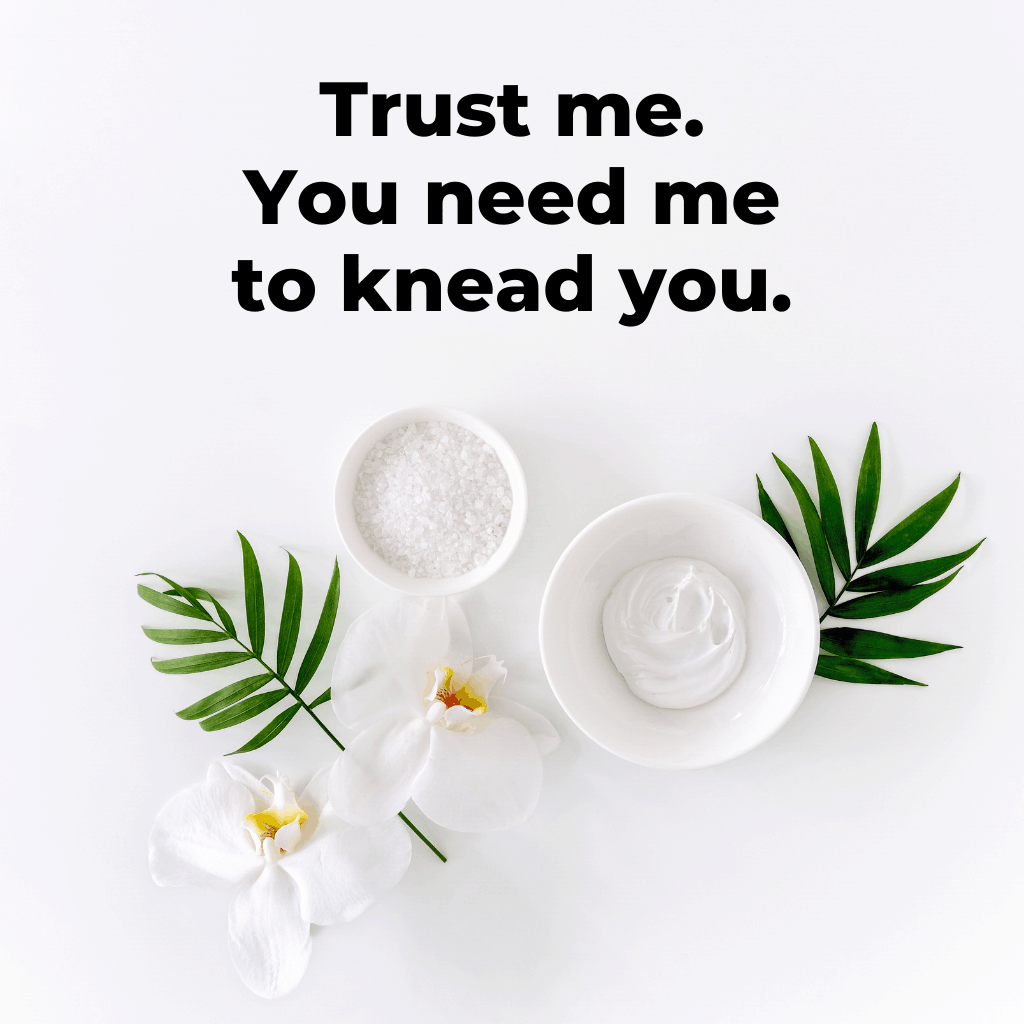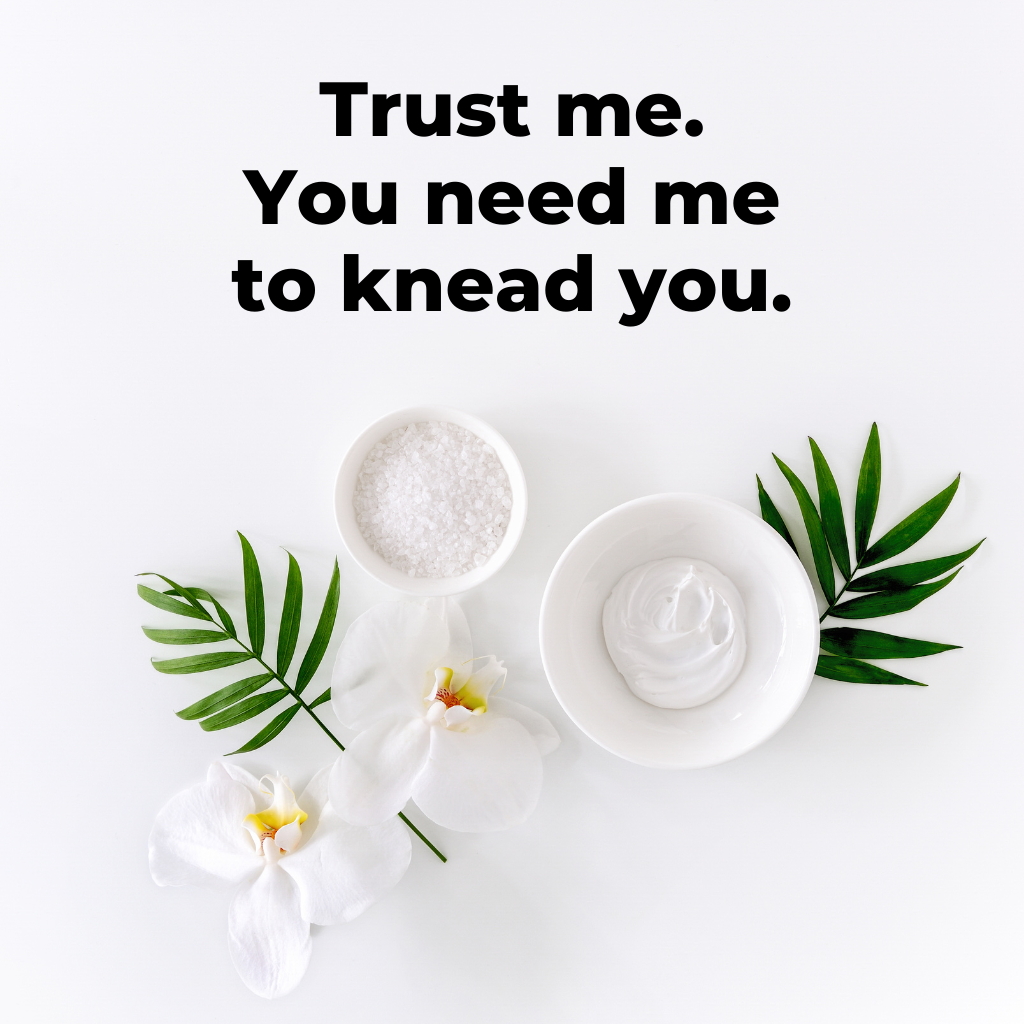 "Relax like your life depends on it"

Funny relaxing quote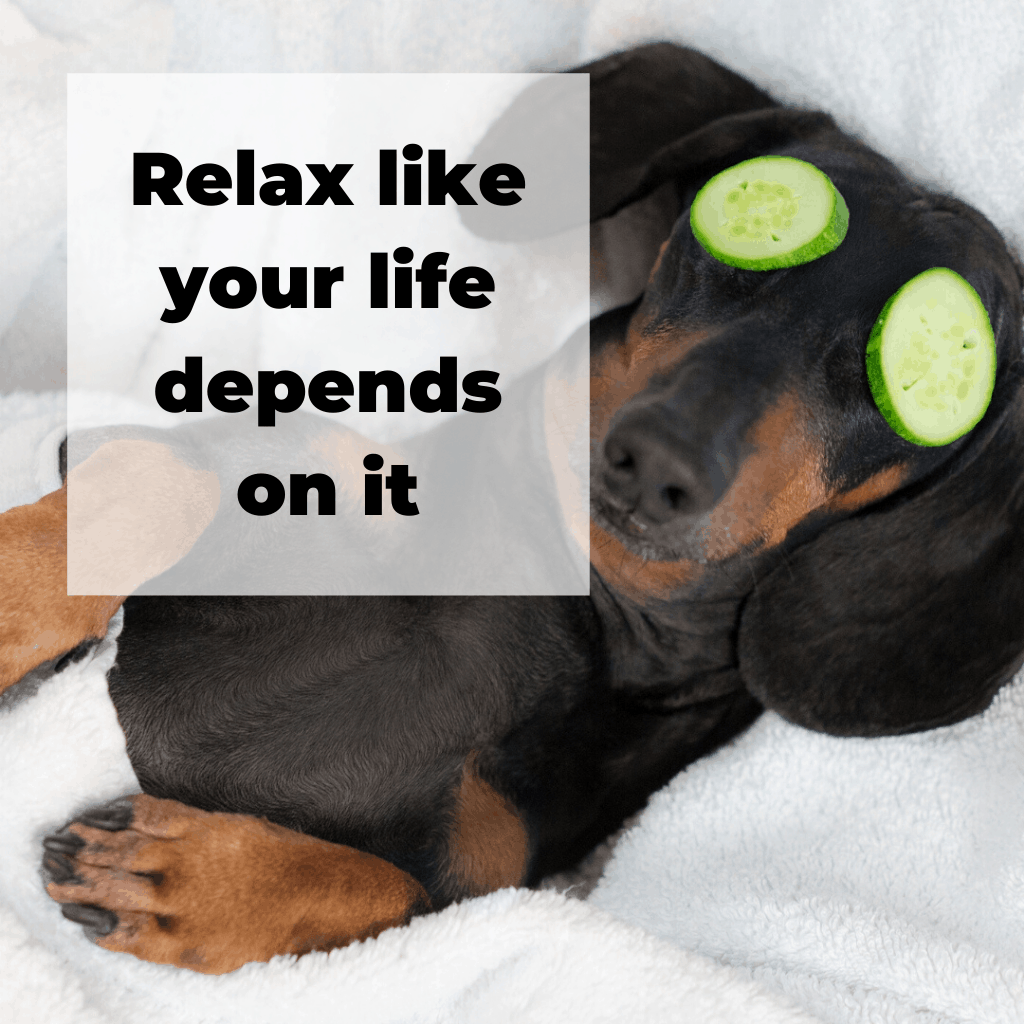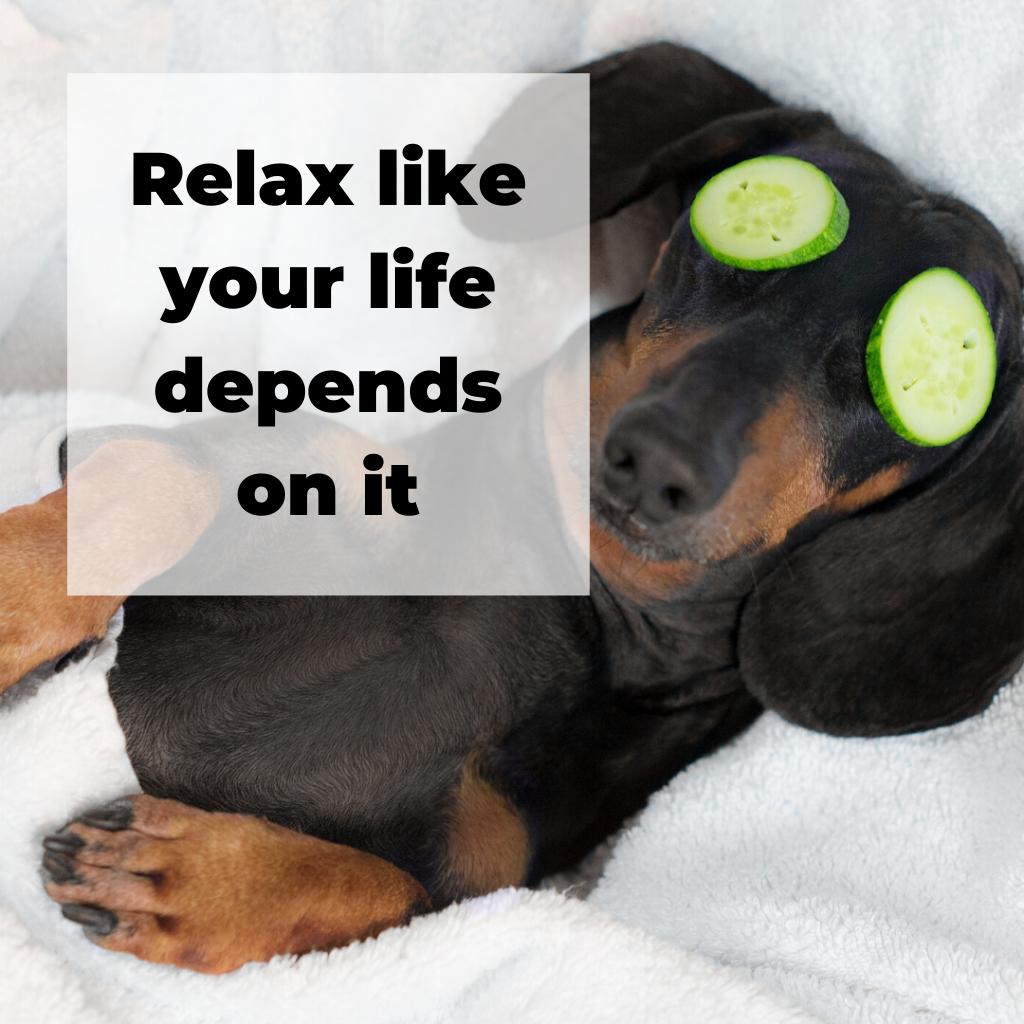 "Monday… Nothing a massage can't fix."

Funny massage quote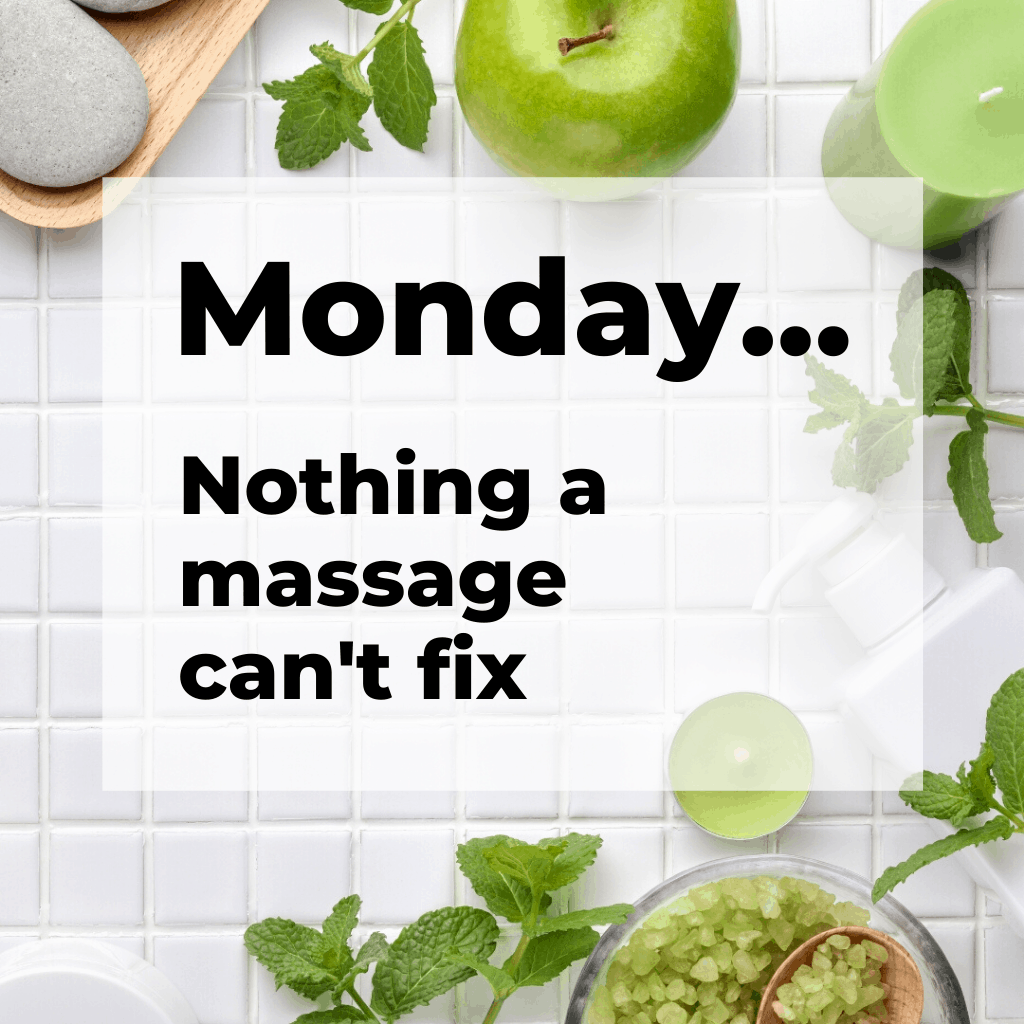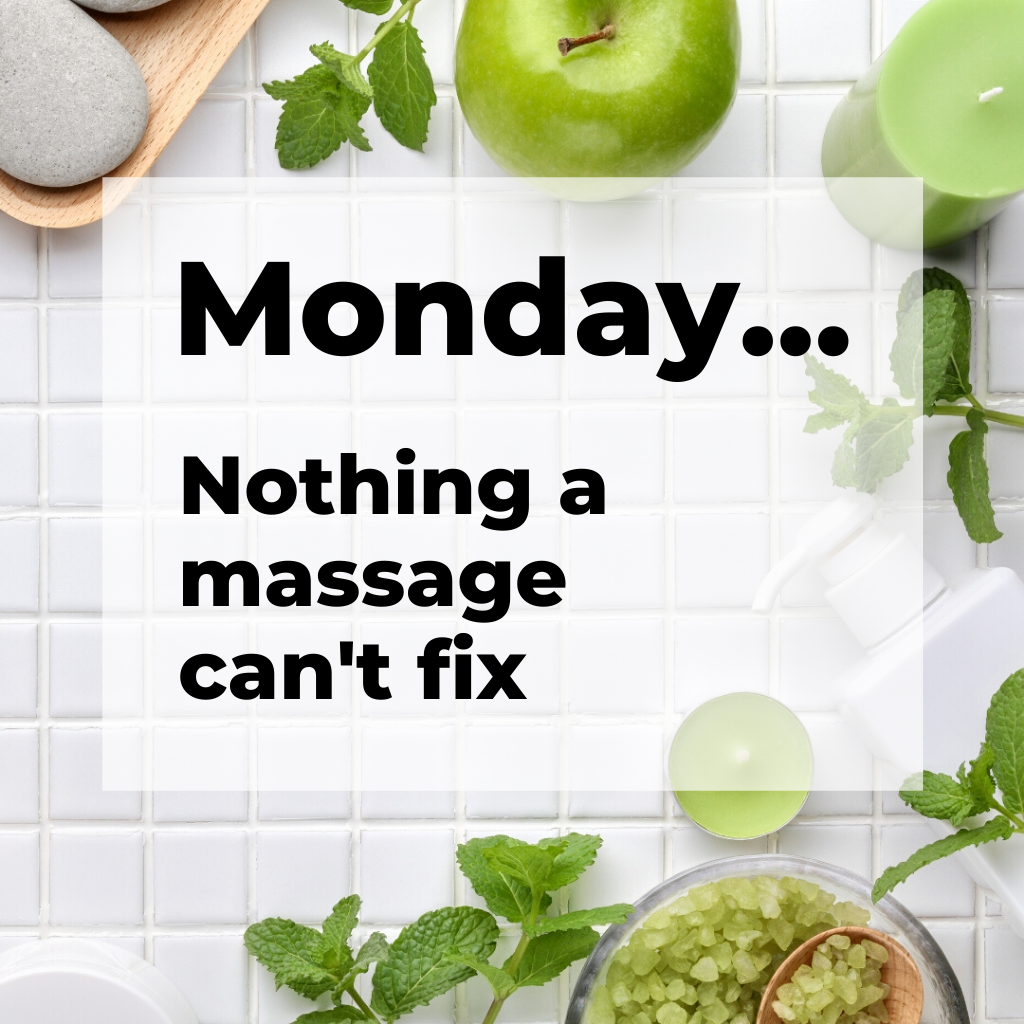 Catchy Spa Quotes
Catchy spa quotes are perfect to make your clients move ta action and book their day spa. Here's a collection of quotations you can use to promote your wellness business.
"Keep calm and get your spa day on"

Catchy spa day quote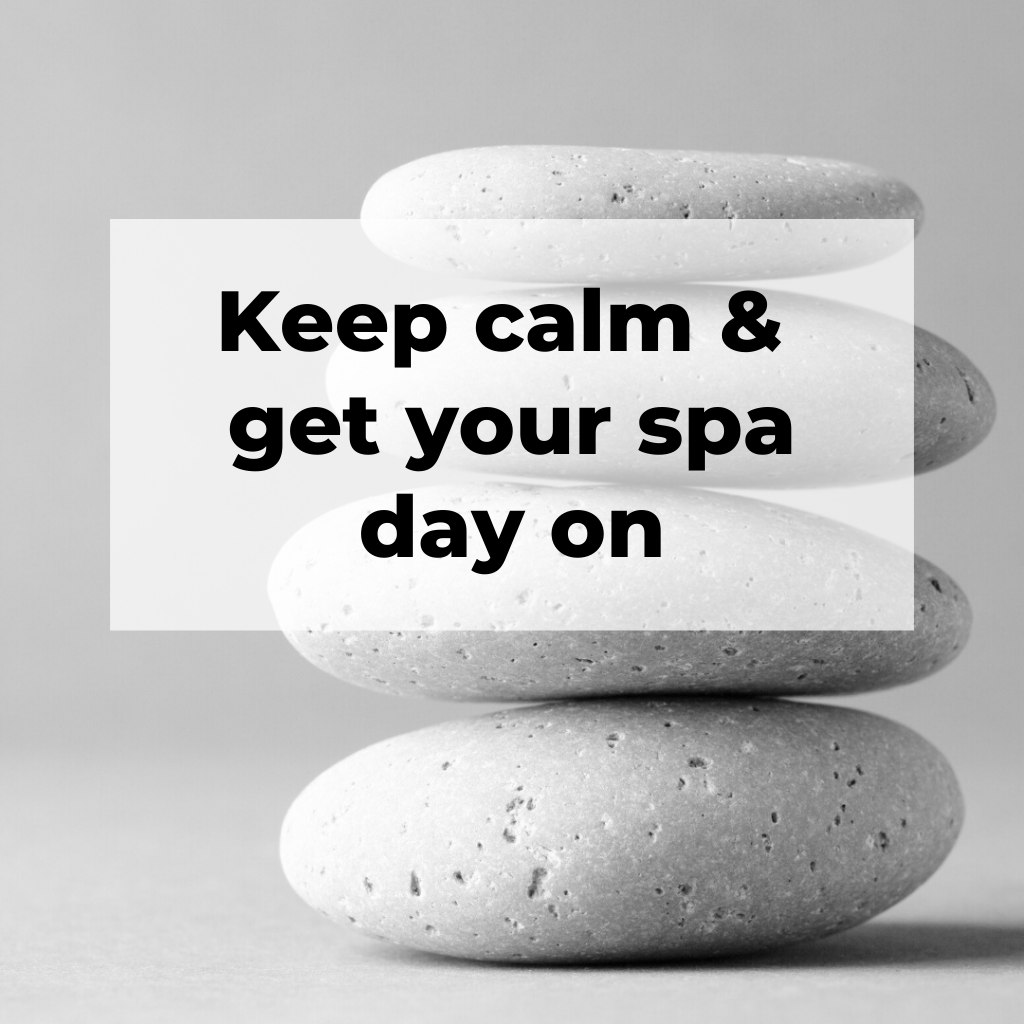 "Relax, renew, refresh."

Cathcy and relaxing spa quote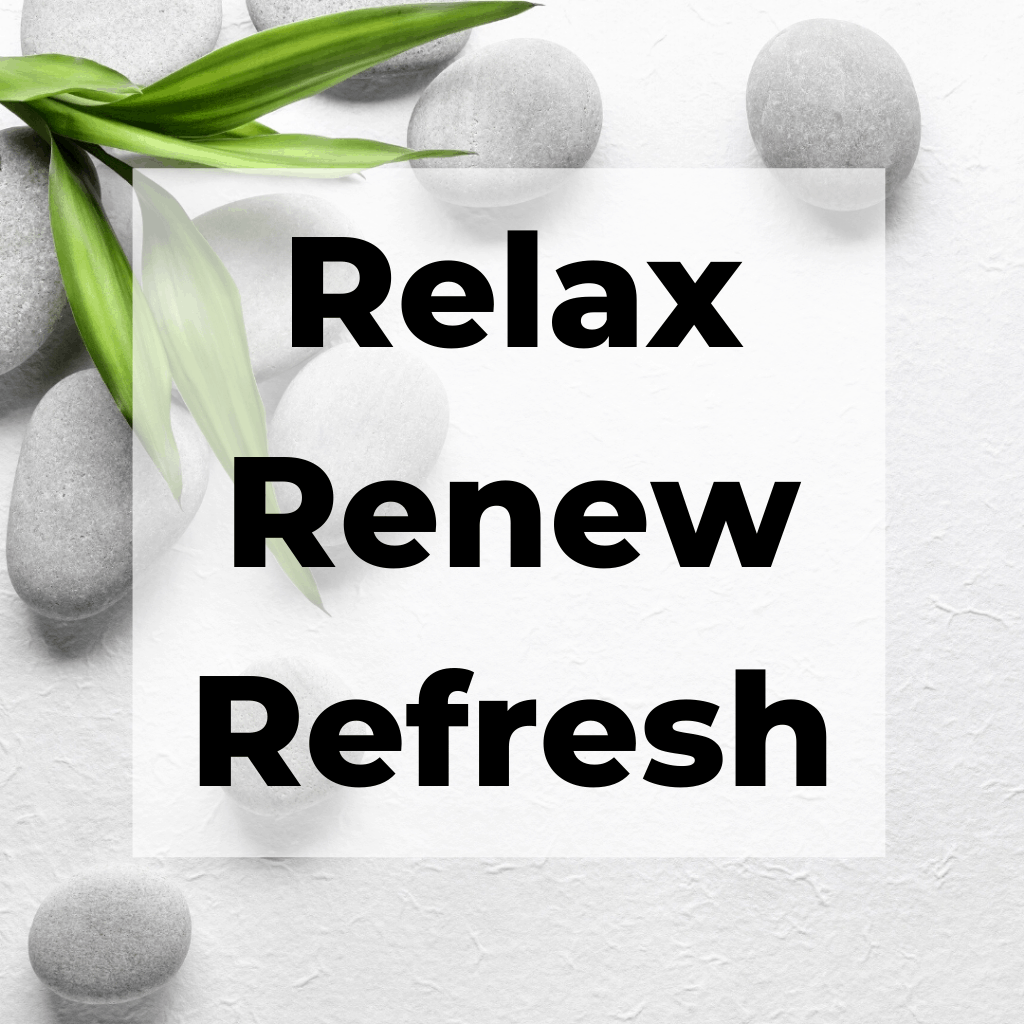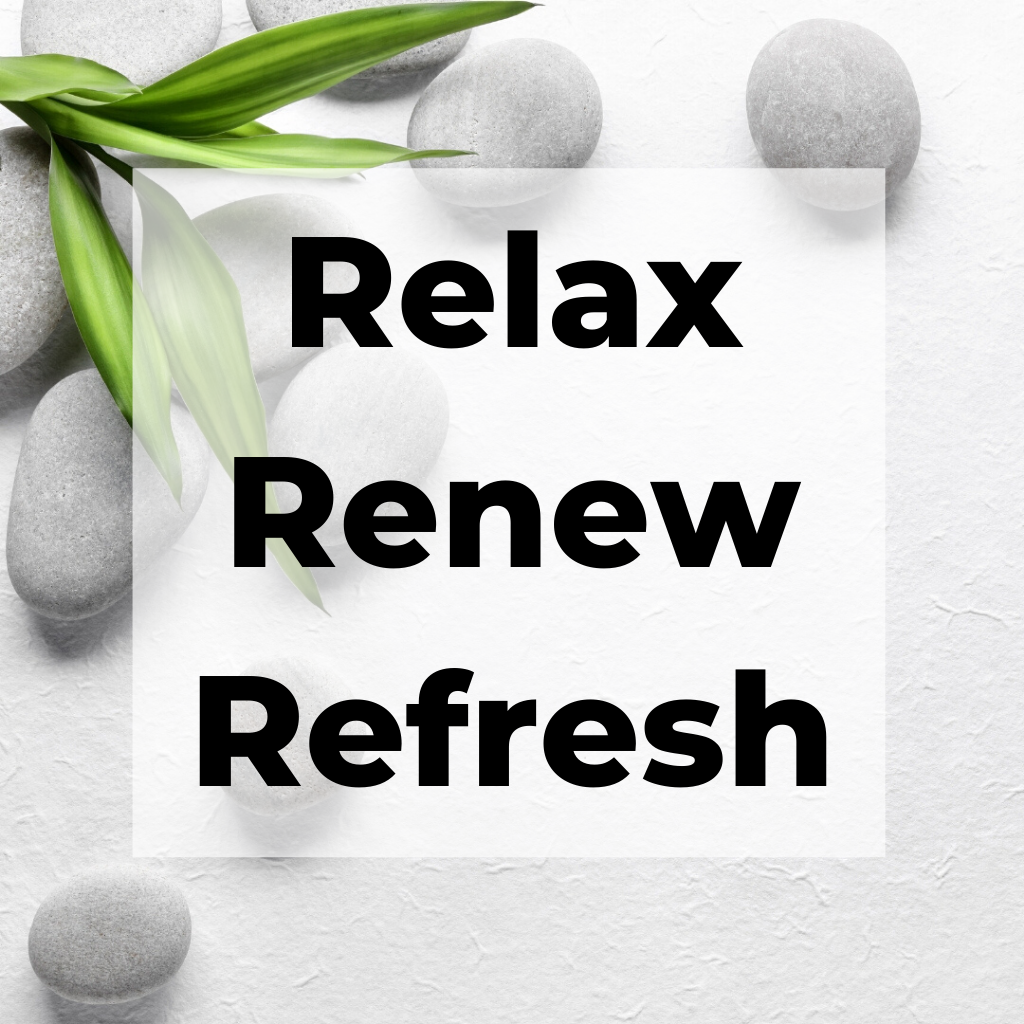 Spa Day Quotes
The spa day quotes listed here are intended to motivate people to get up and book a day spa. I've tried to focus on general day spa experience quotes.
Enjoy!
"Sometimes you have to just let go…. and have a spa day!"

Catchy spa day quote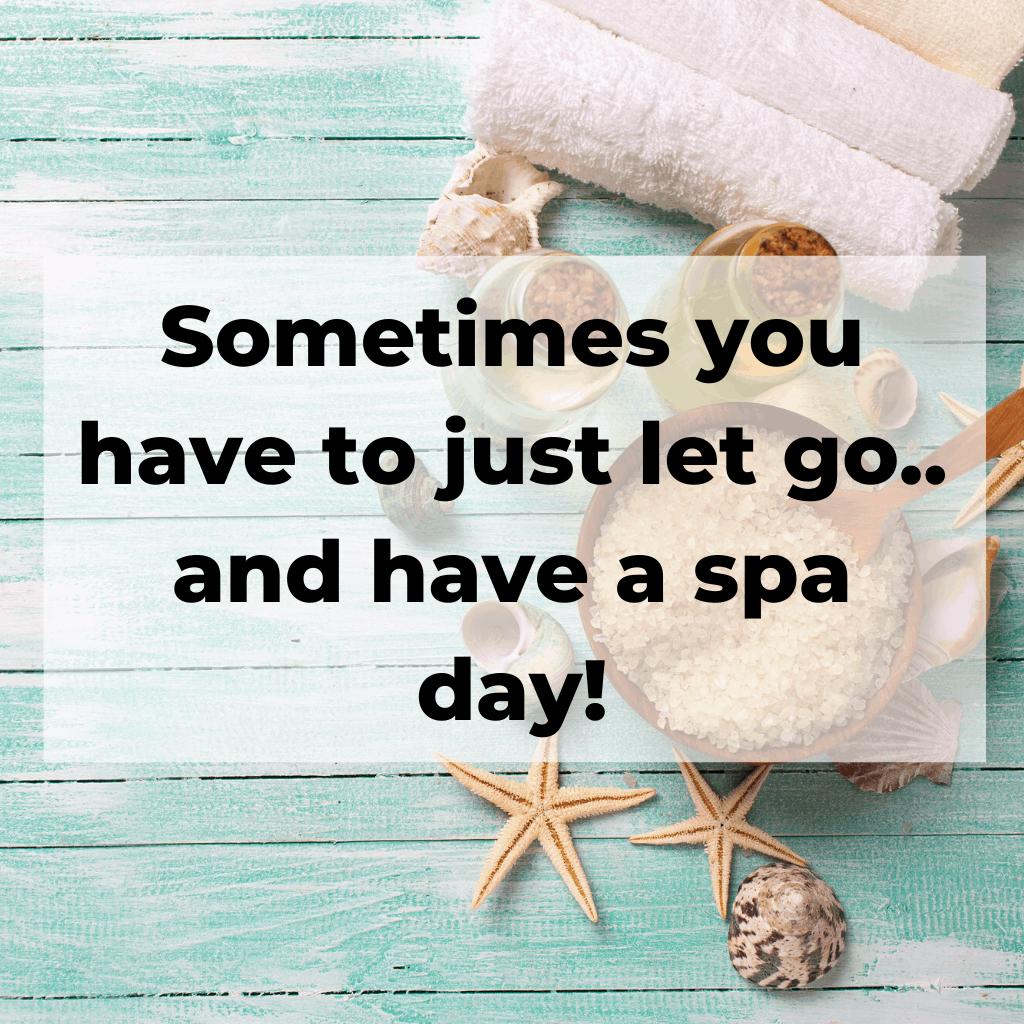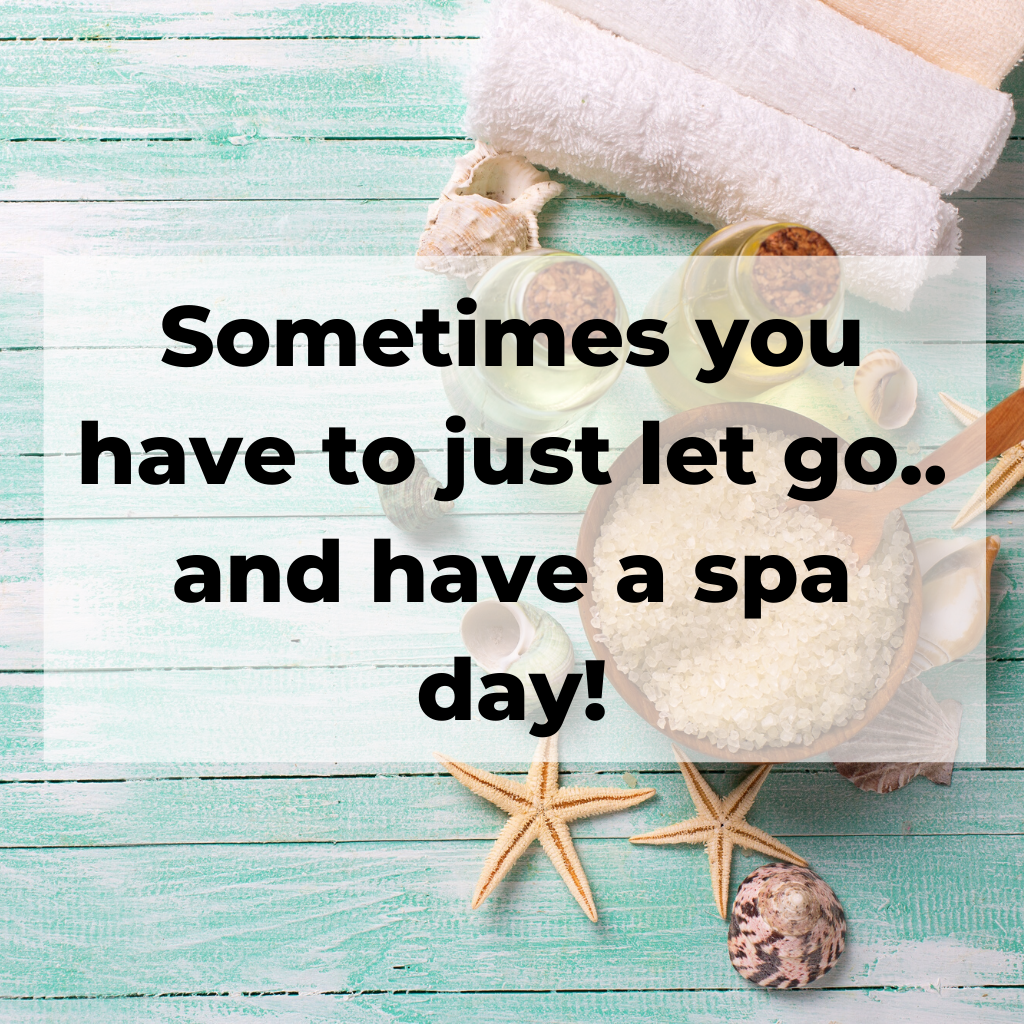 "The greatest gift to yourself is a little bit of attention."

Spa gift quote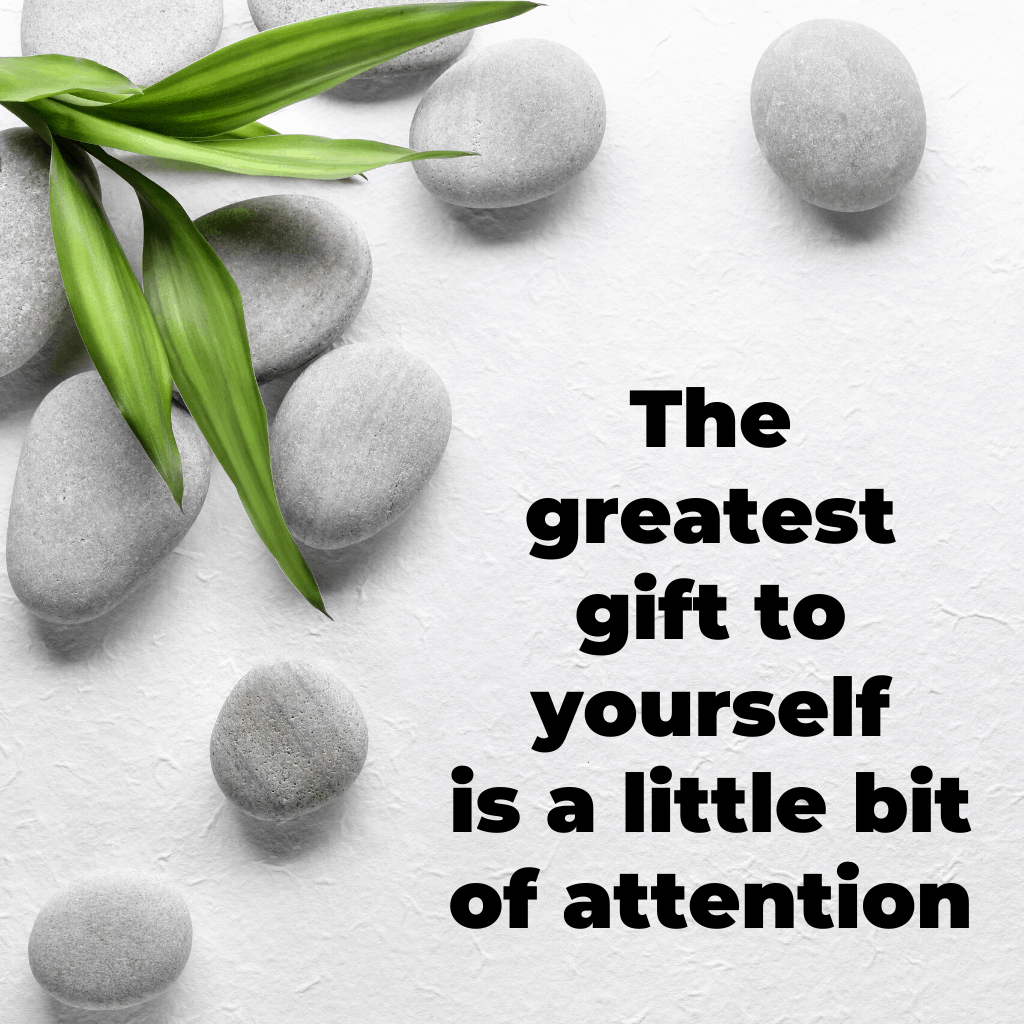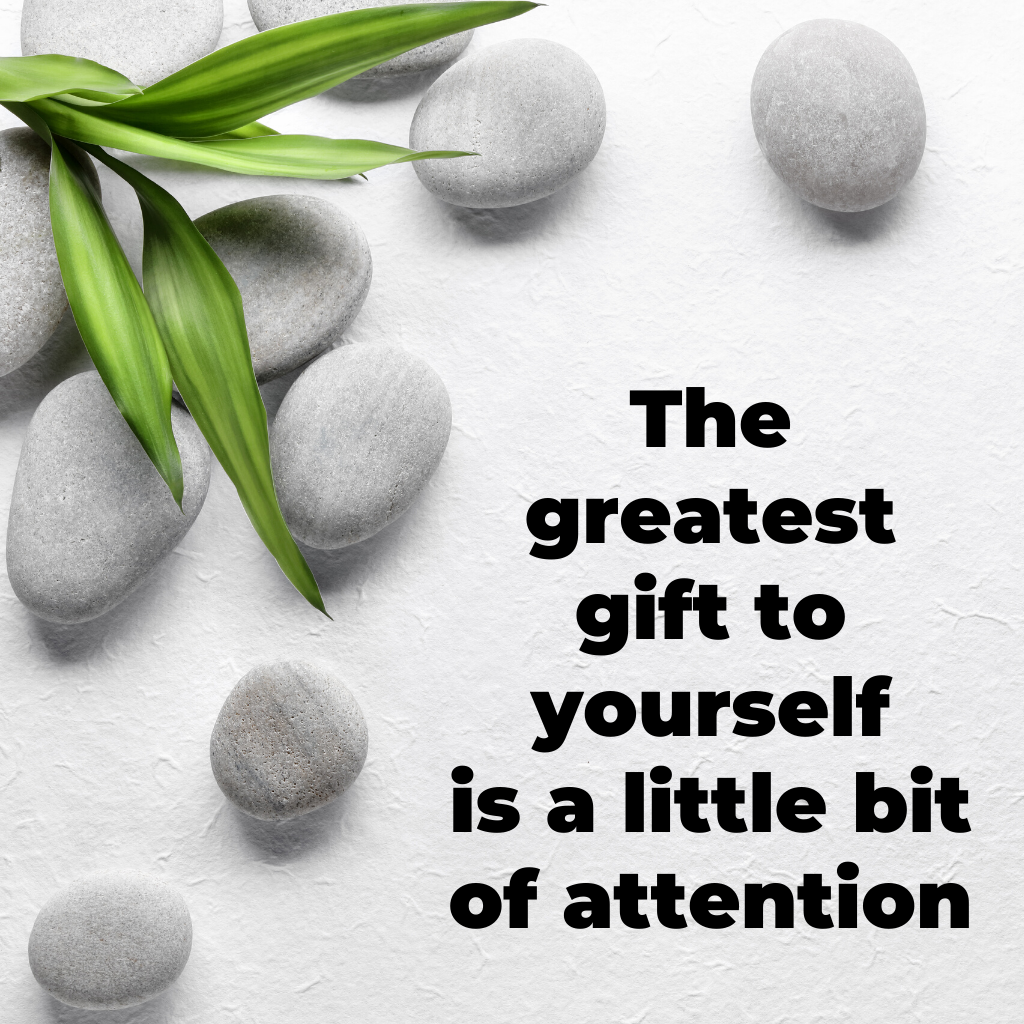 "Spa days are a necessity not a luxury."

Catchy spa quote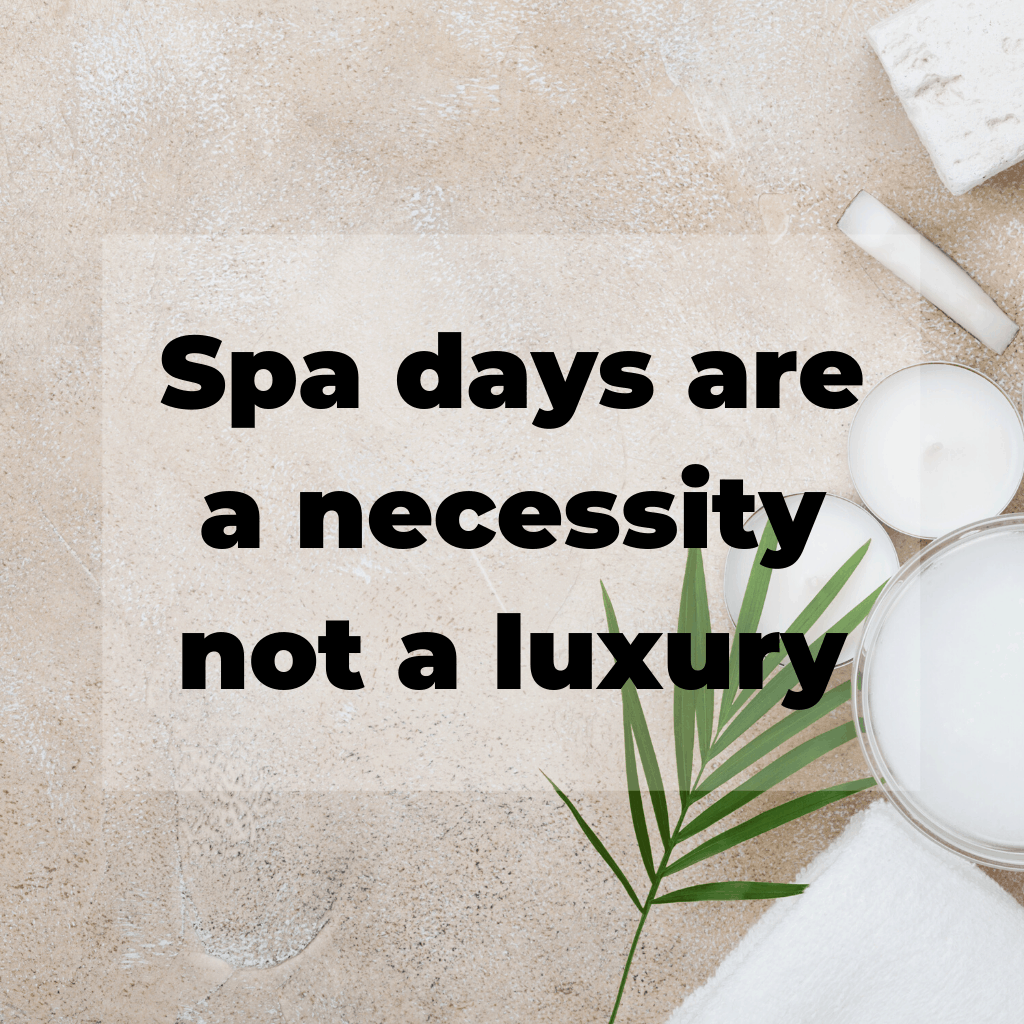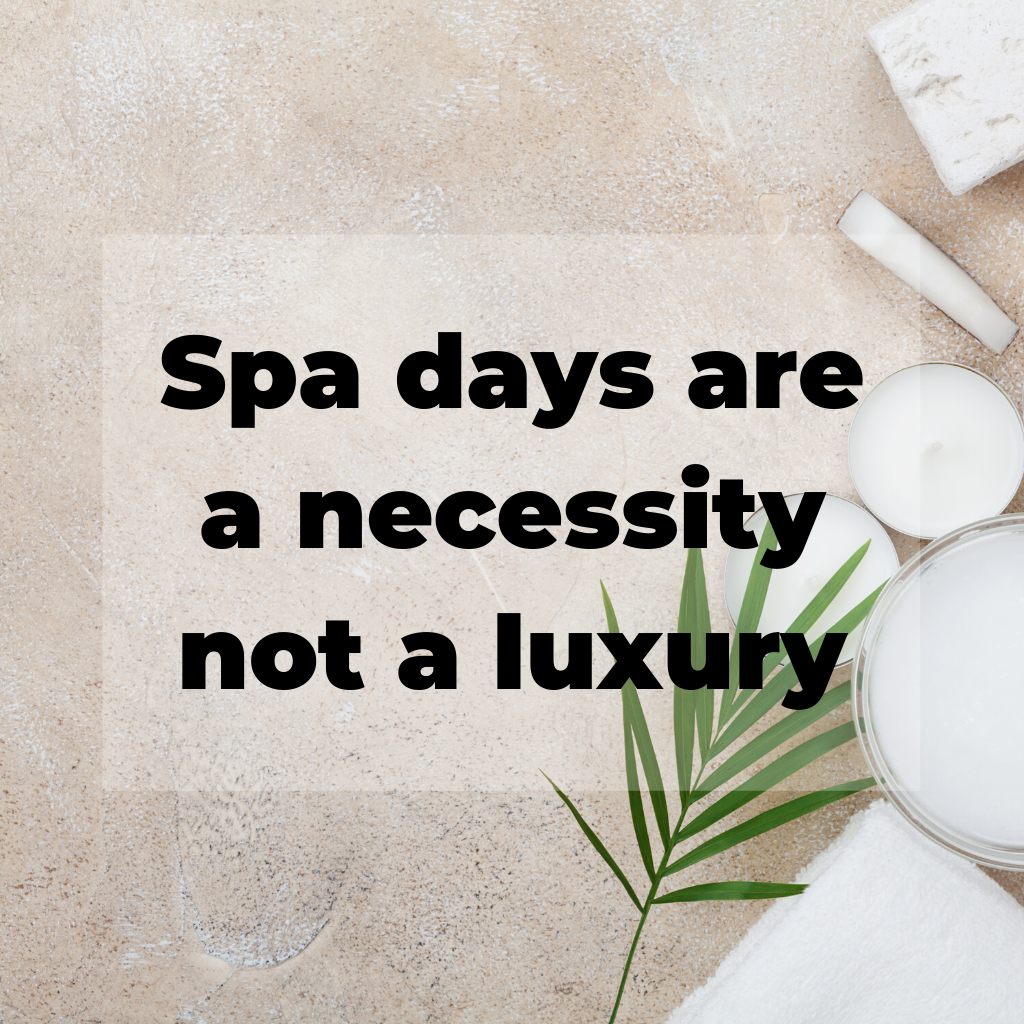 "A beautiful day at the spa is what I call heaven on earth."

Inspiration spa quote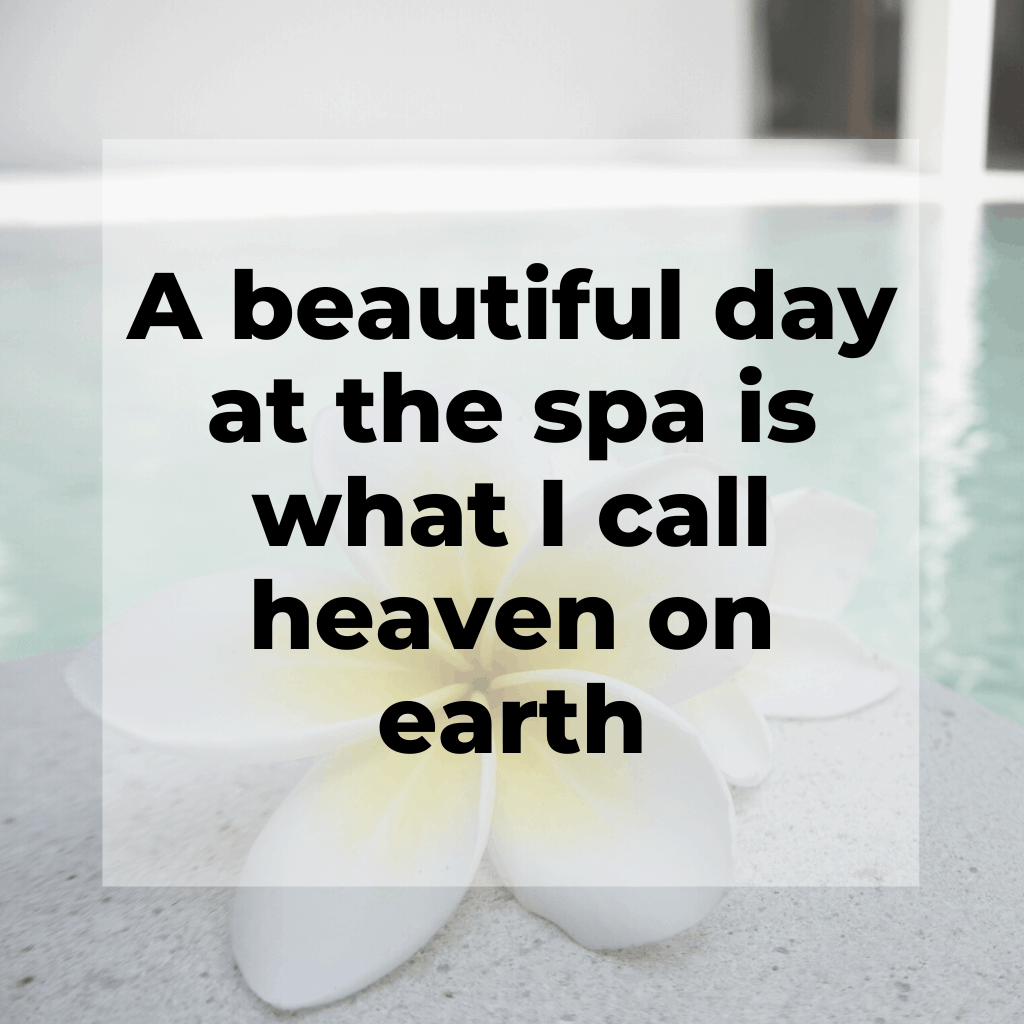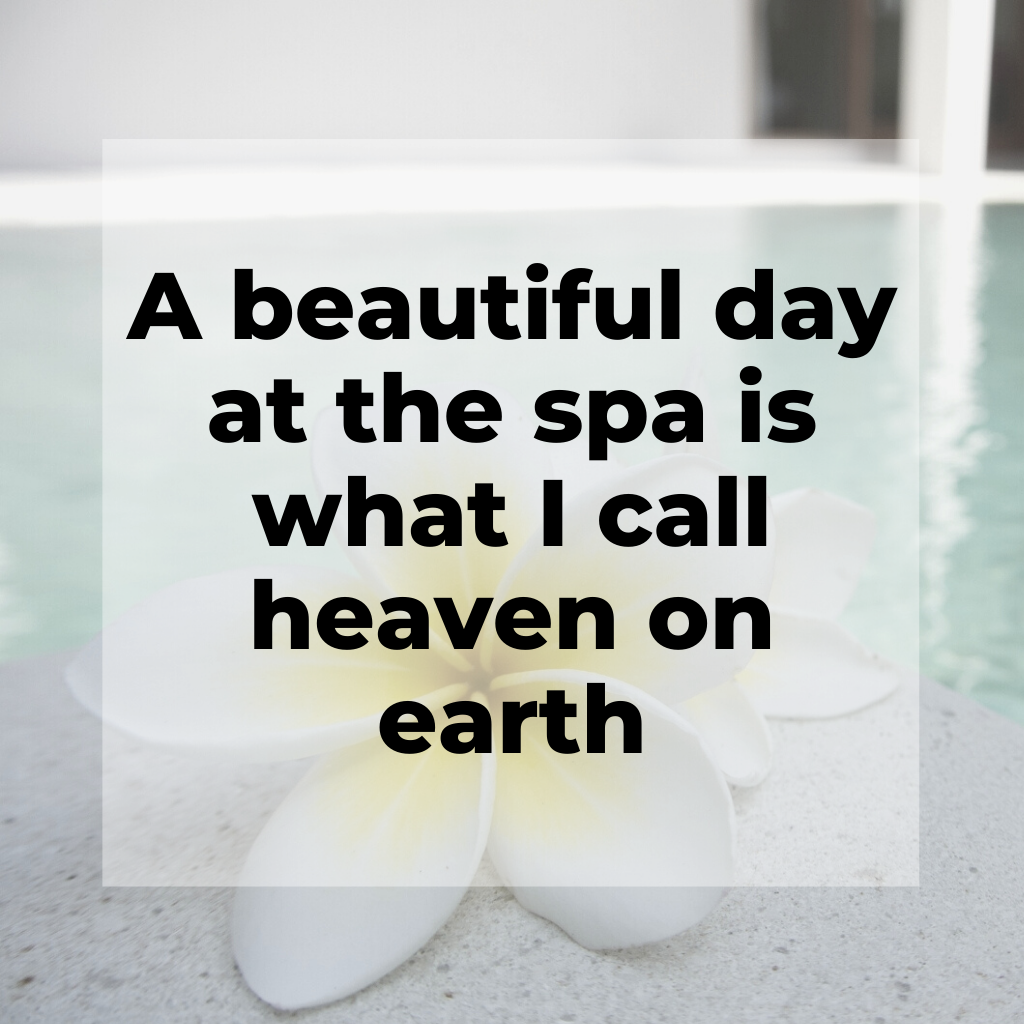 "Grab your girls and make it a spa day because you deserve it."

Girls spa quote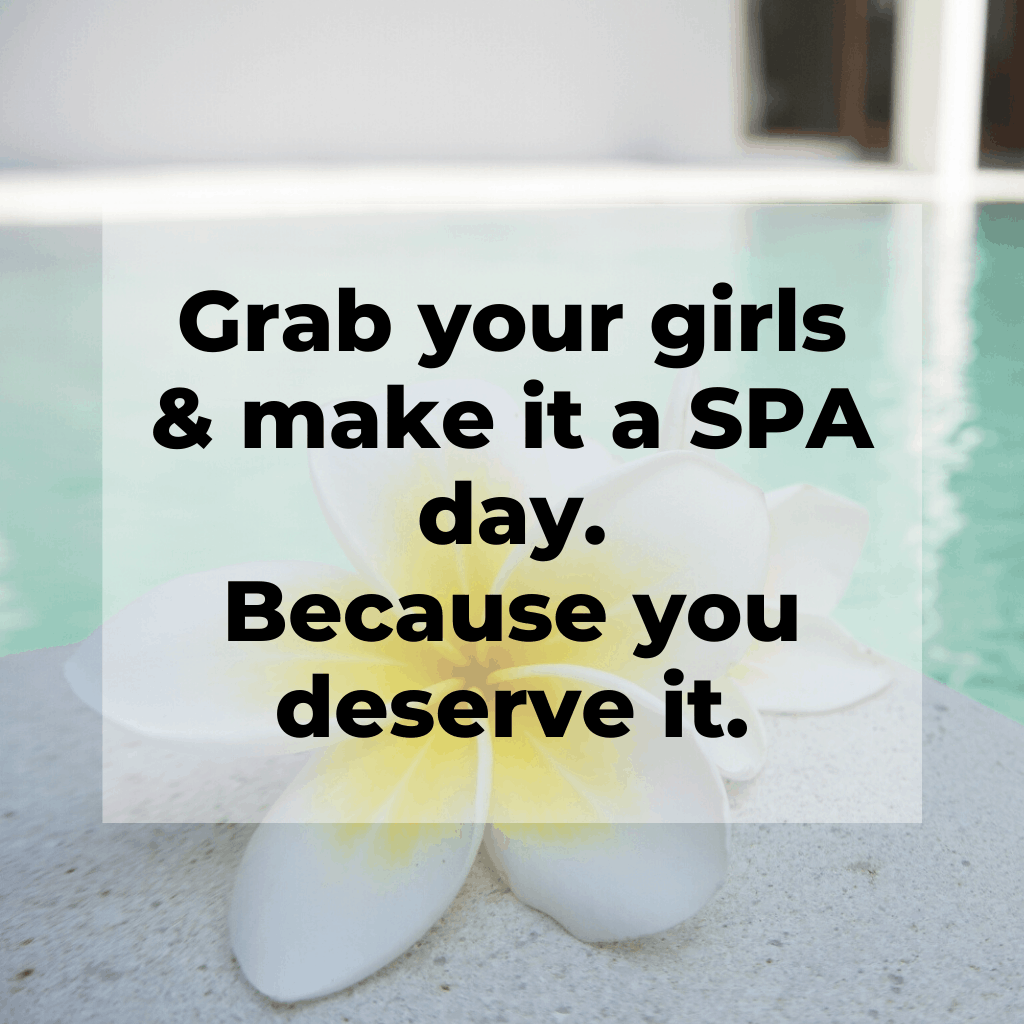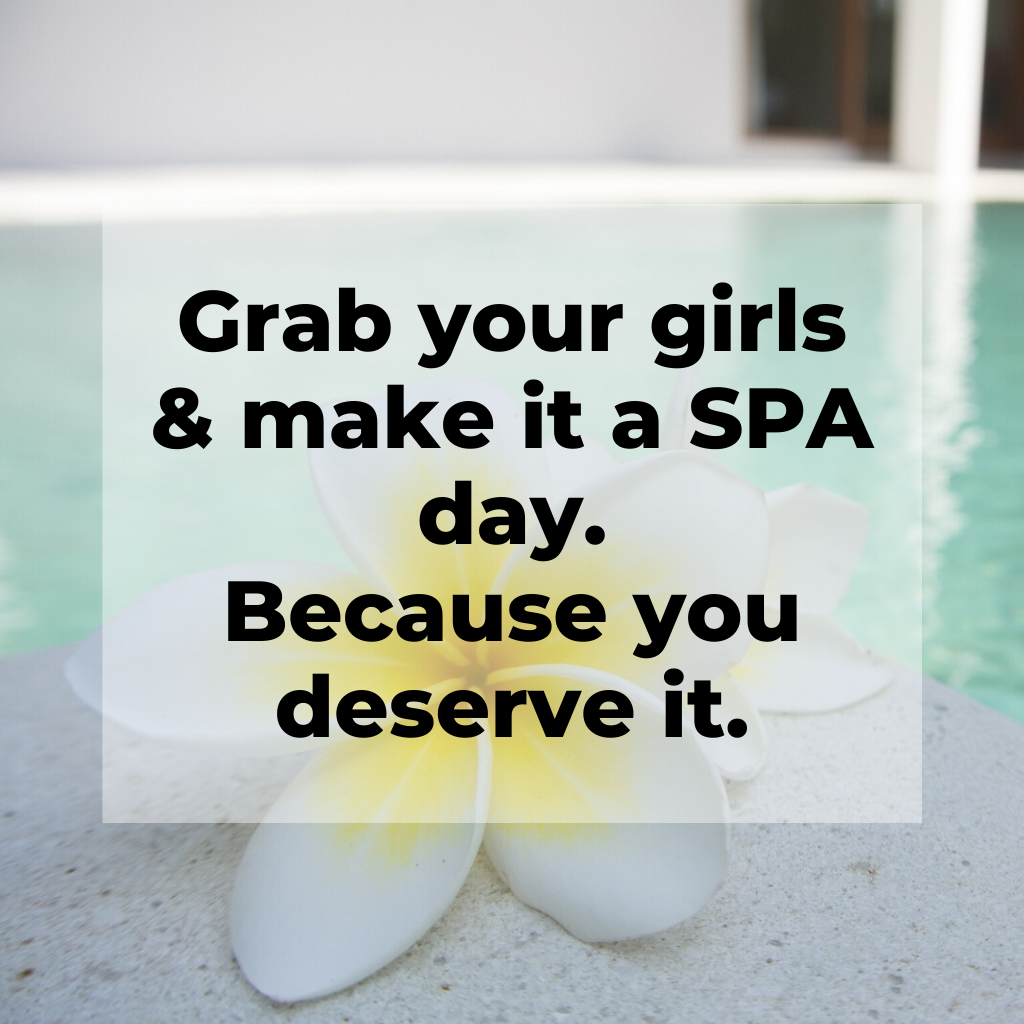 Sauna Quotes
Here I'm focusing the quotations on the sauna experience.
"Sweat off the stress"

Sauna quote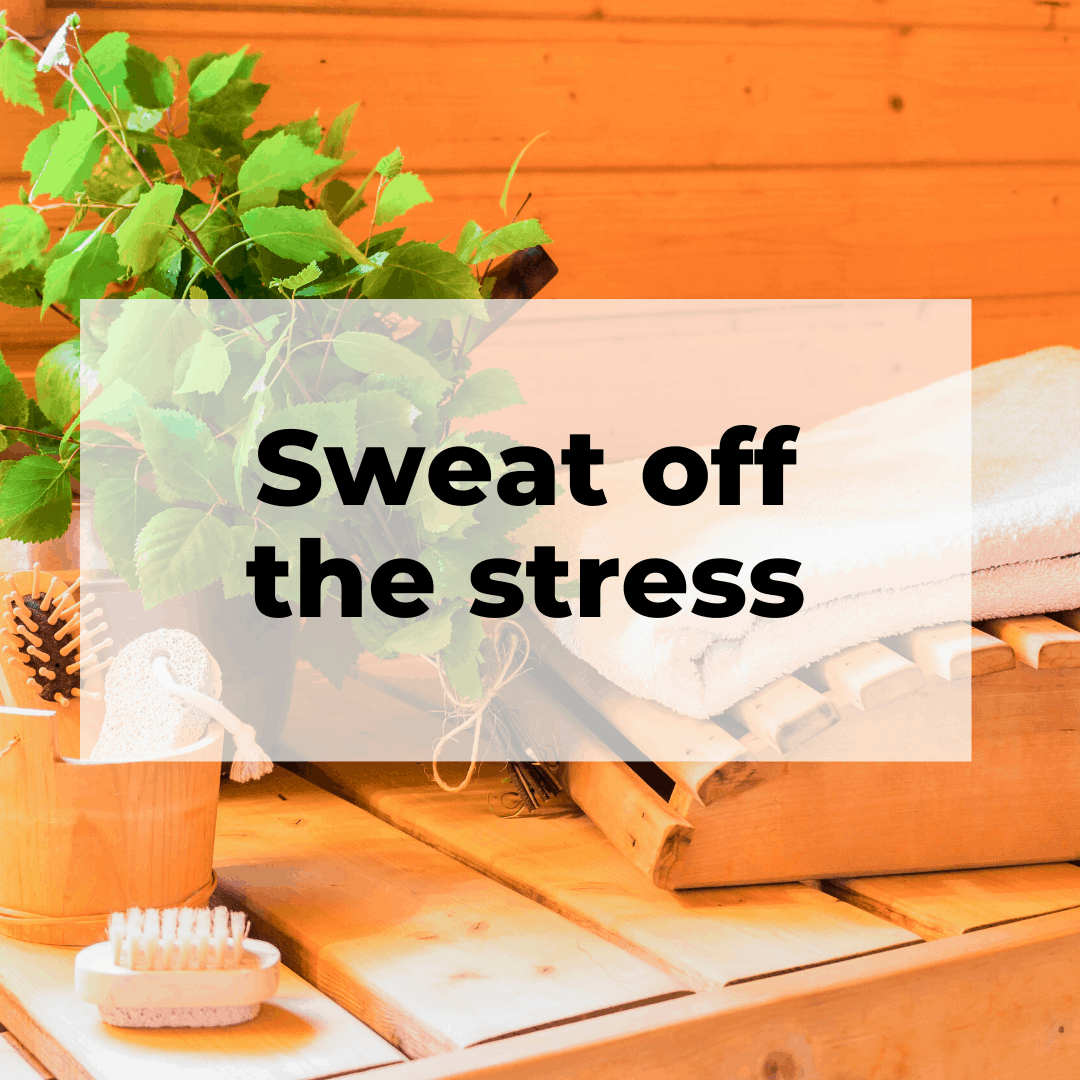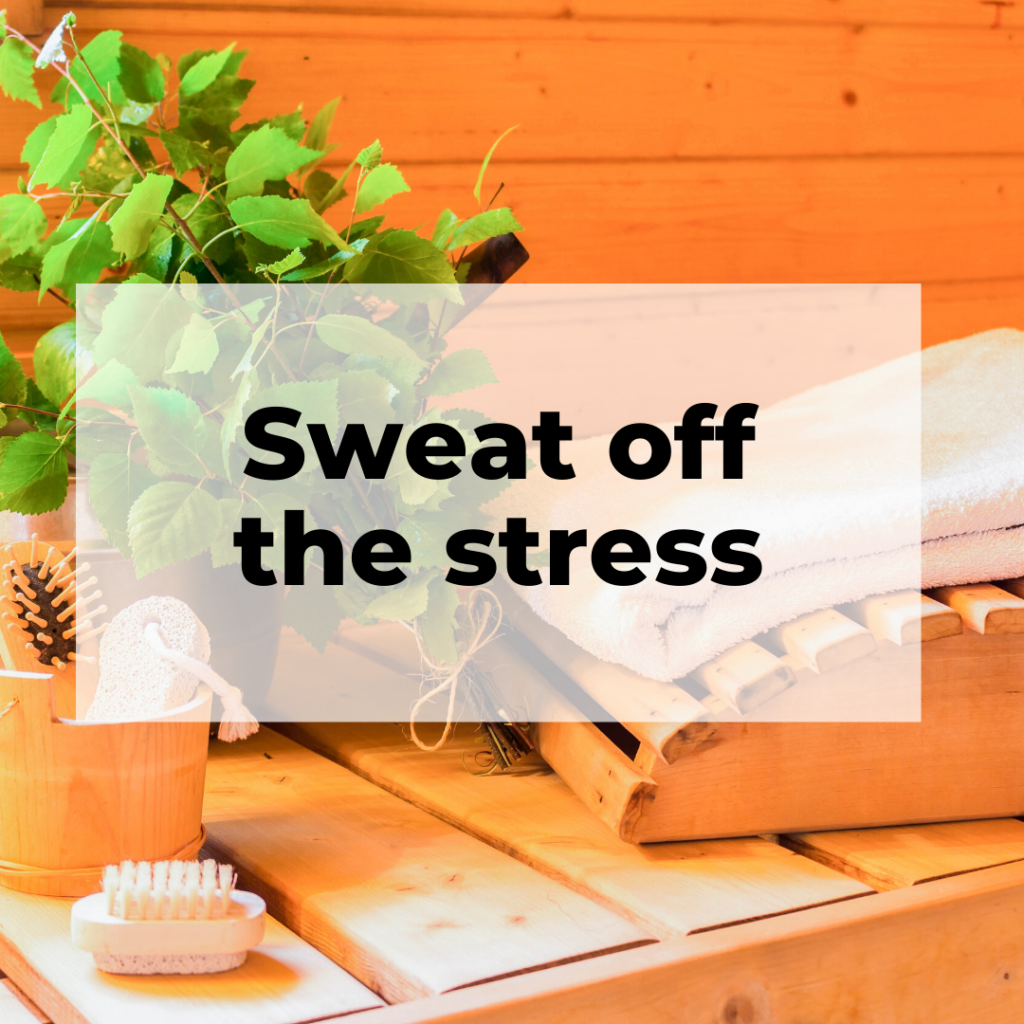 "Everyday is a great day for a sauna day"

Sauna quote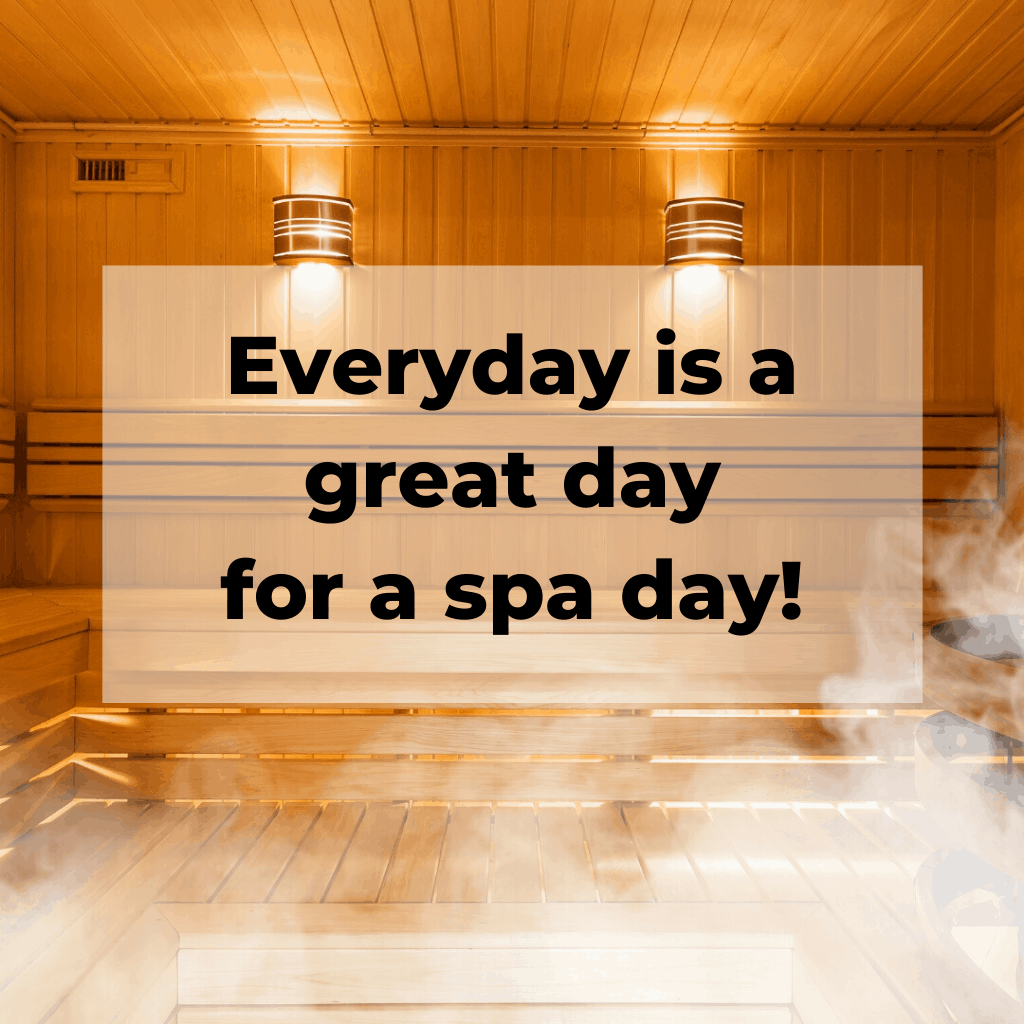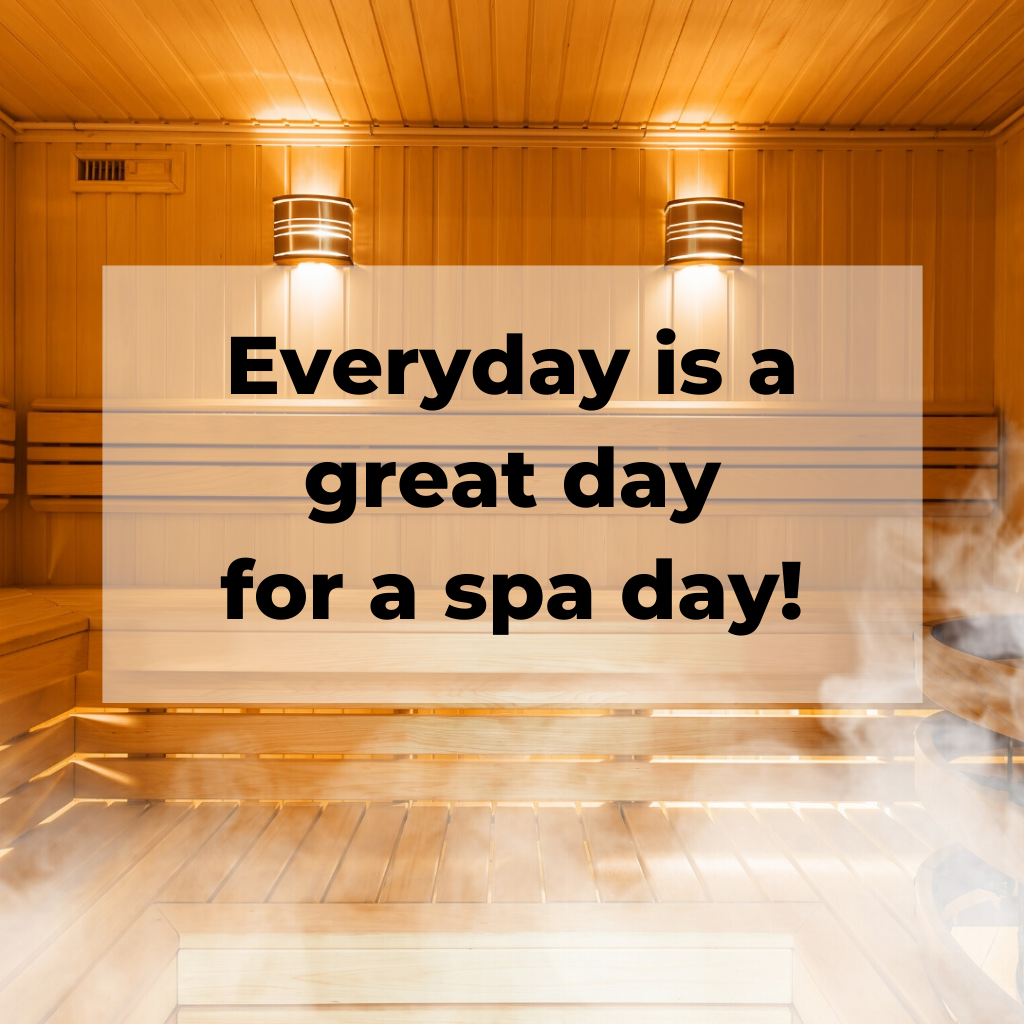 "Rainy days were created for sauna days"

Sauna quote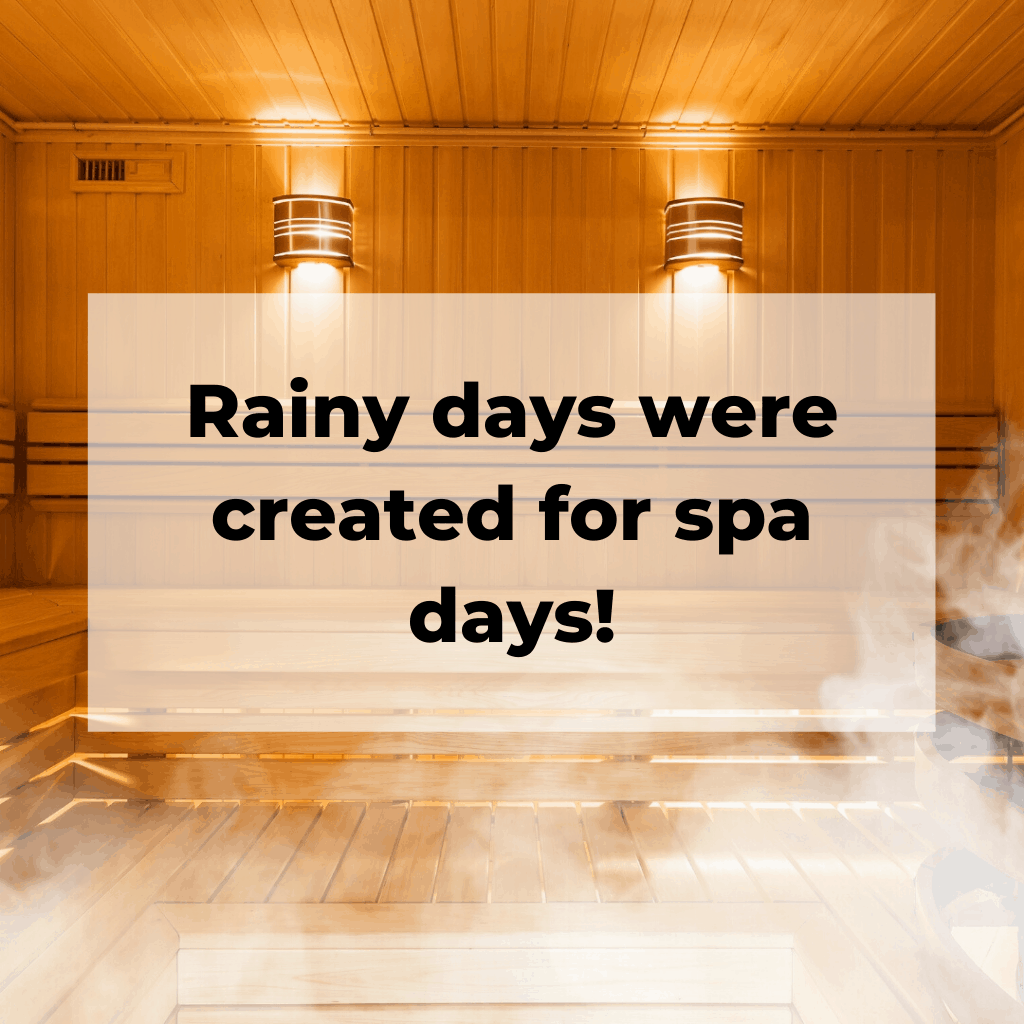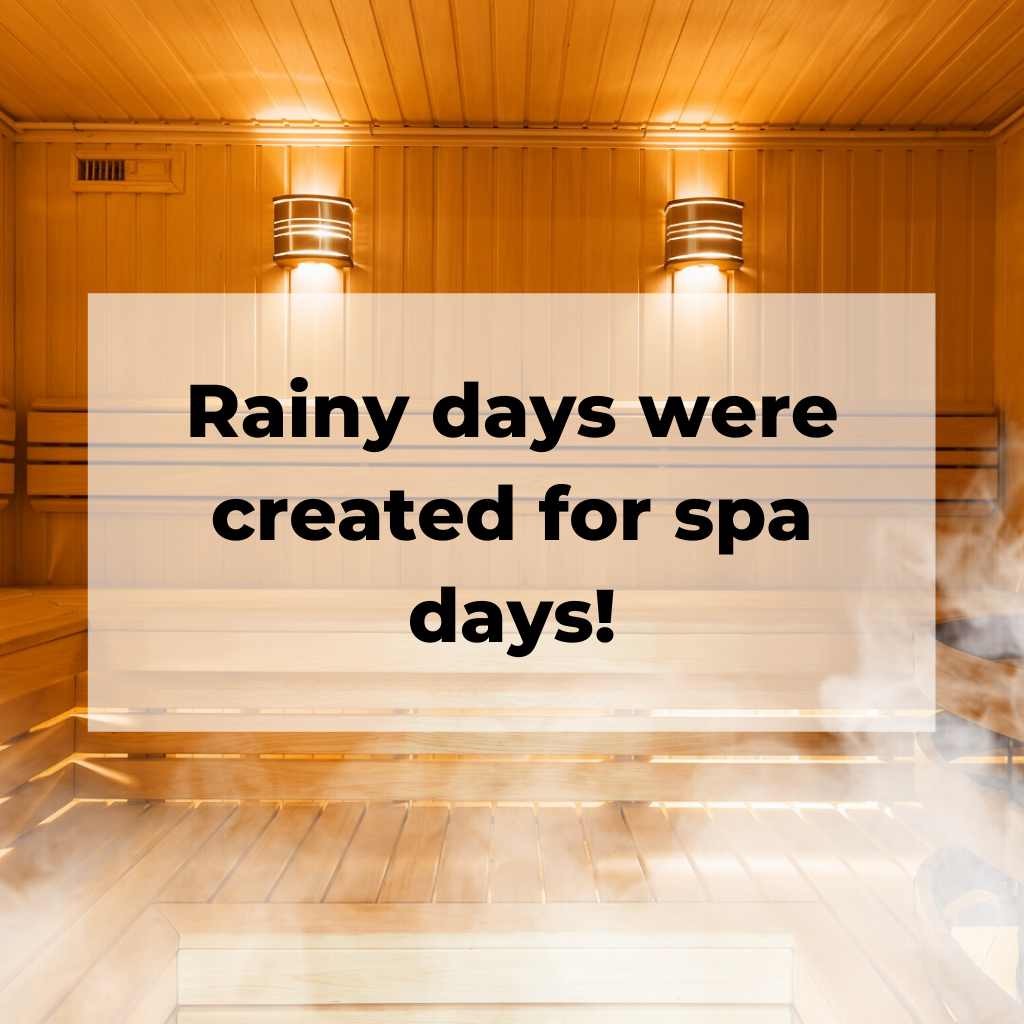 Pampering Quotes
We've thus far looked at spa specific quotes. But in this section, I'm including some more general pamper quotes and care for yourself quotes. These can work for any time of spa business or just when you feel like sharing a pamper quote. These pampering quotes and saying serve as a healthy reminder that clients need to care for themselves.
"Take care of your Body.. It's the only place you have to live."

Care for yourself quote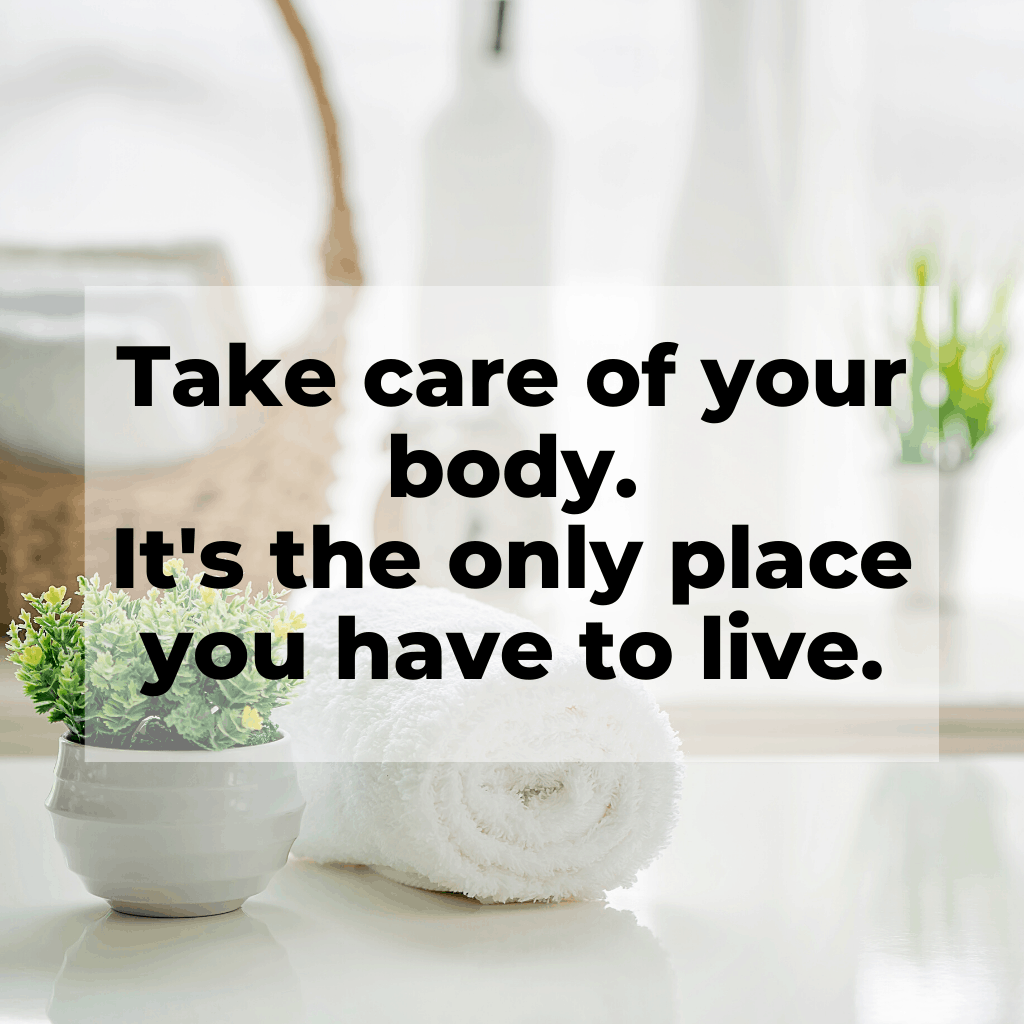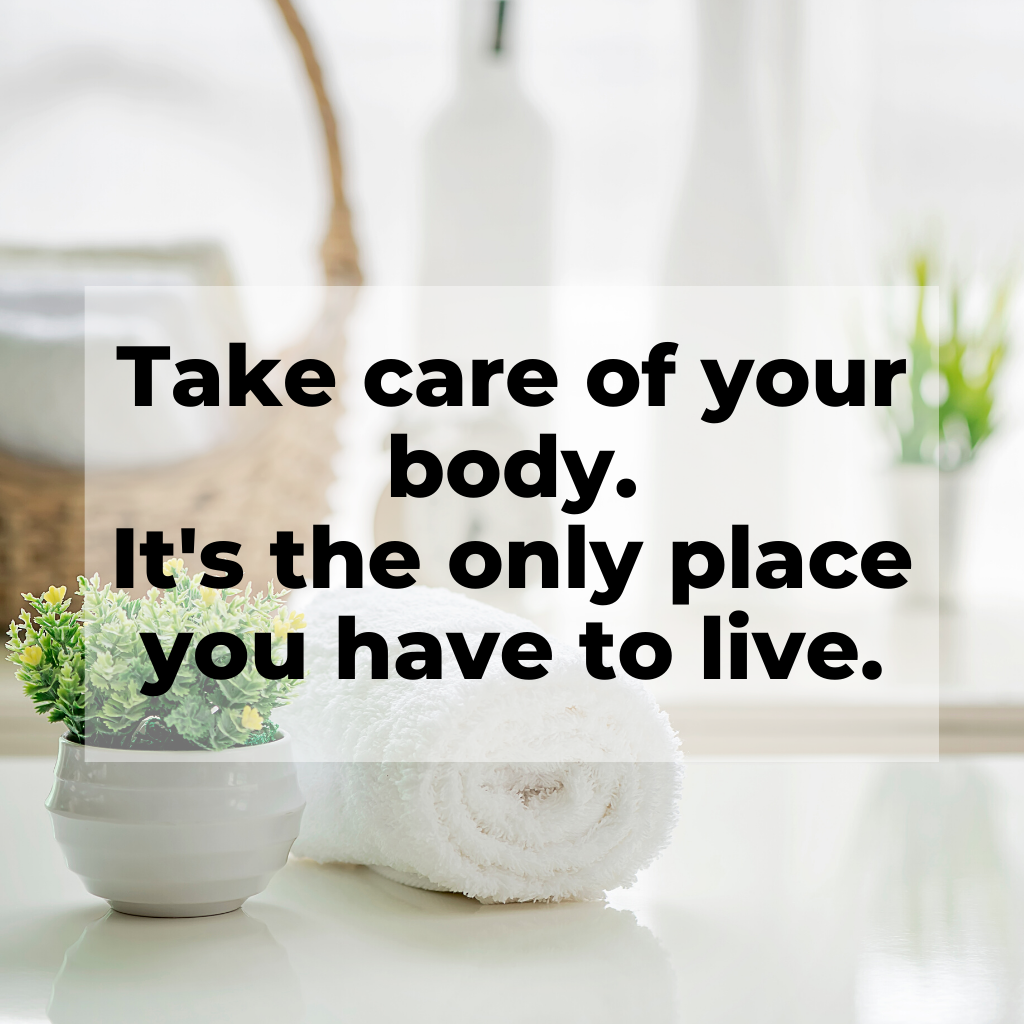 "Great Nails will often solve many problems."

Pampering nail quote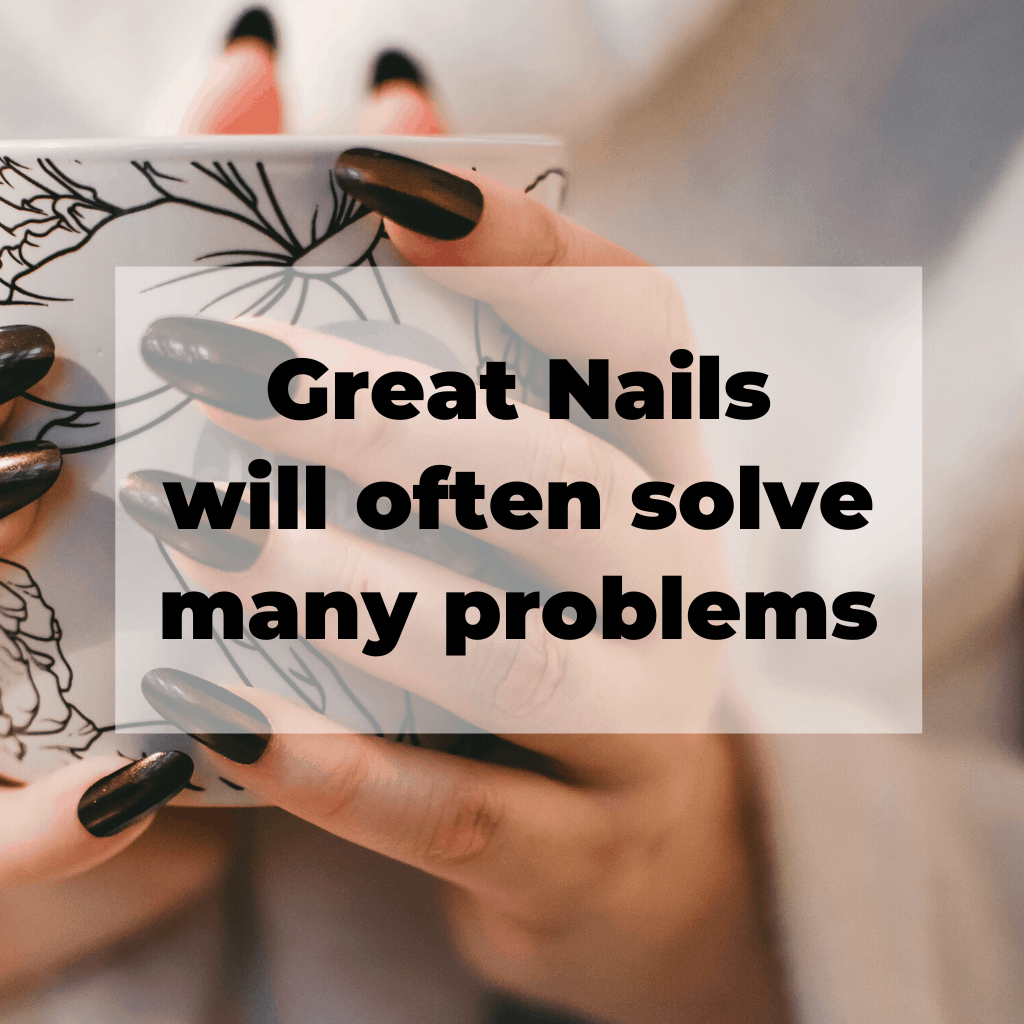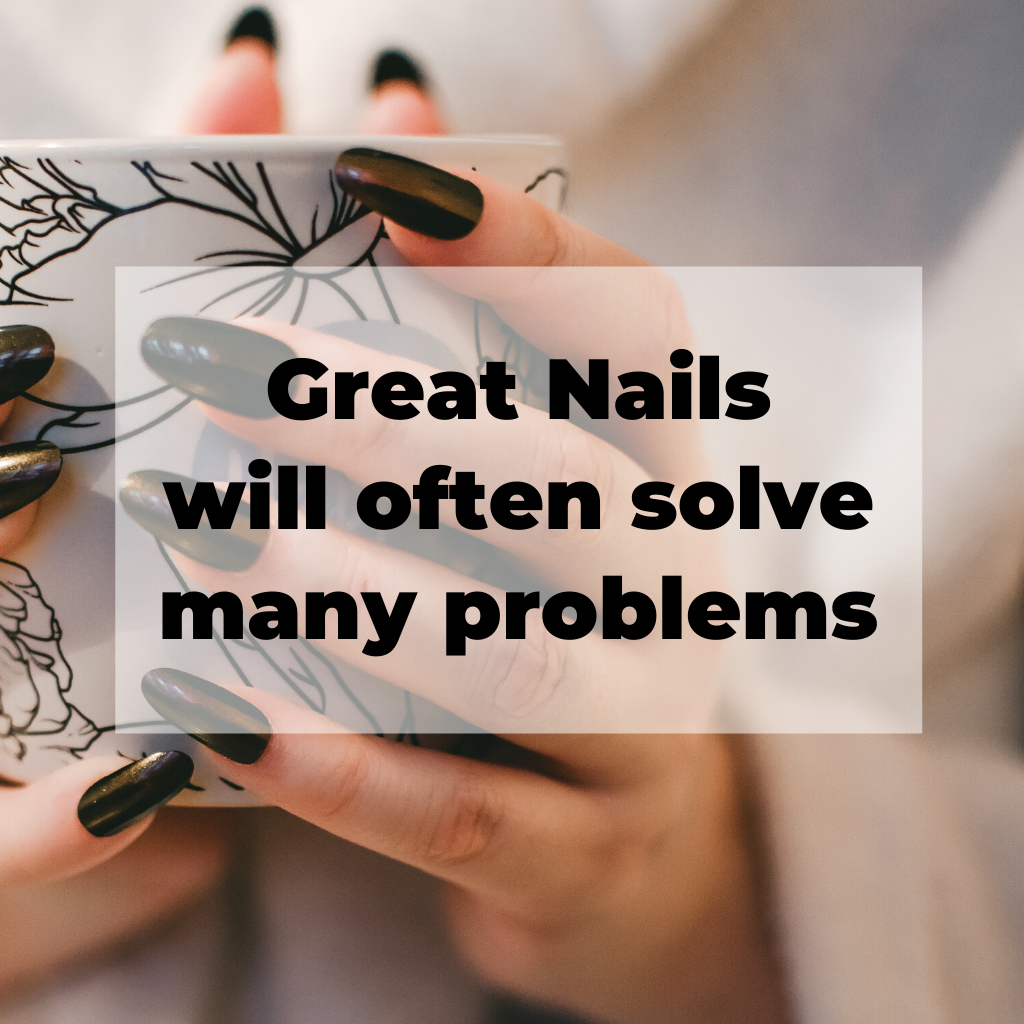 "A place to unwind…..the body, mind and soul"

Relaxing pampering quote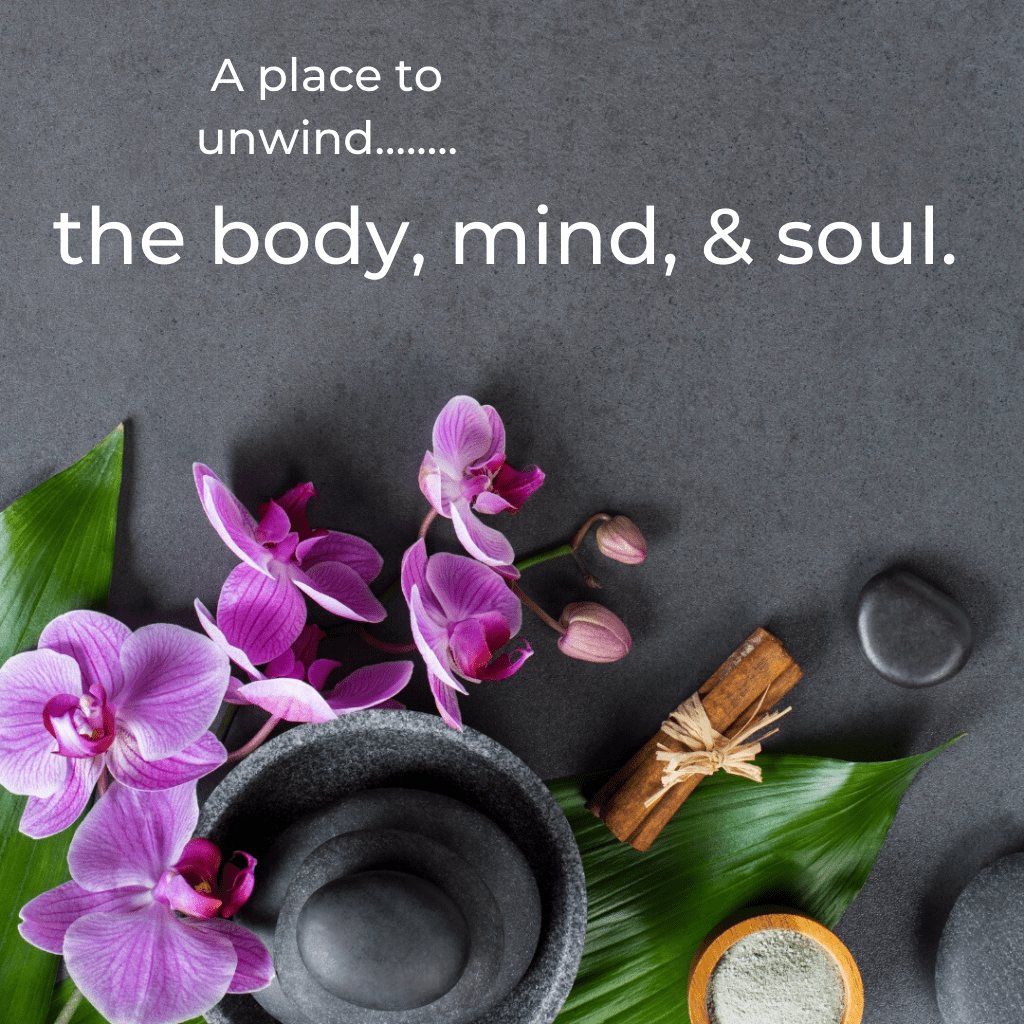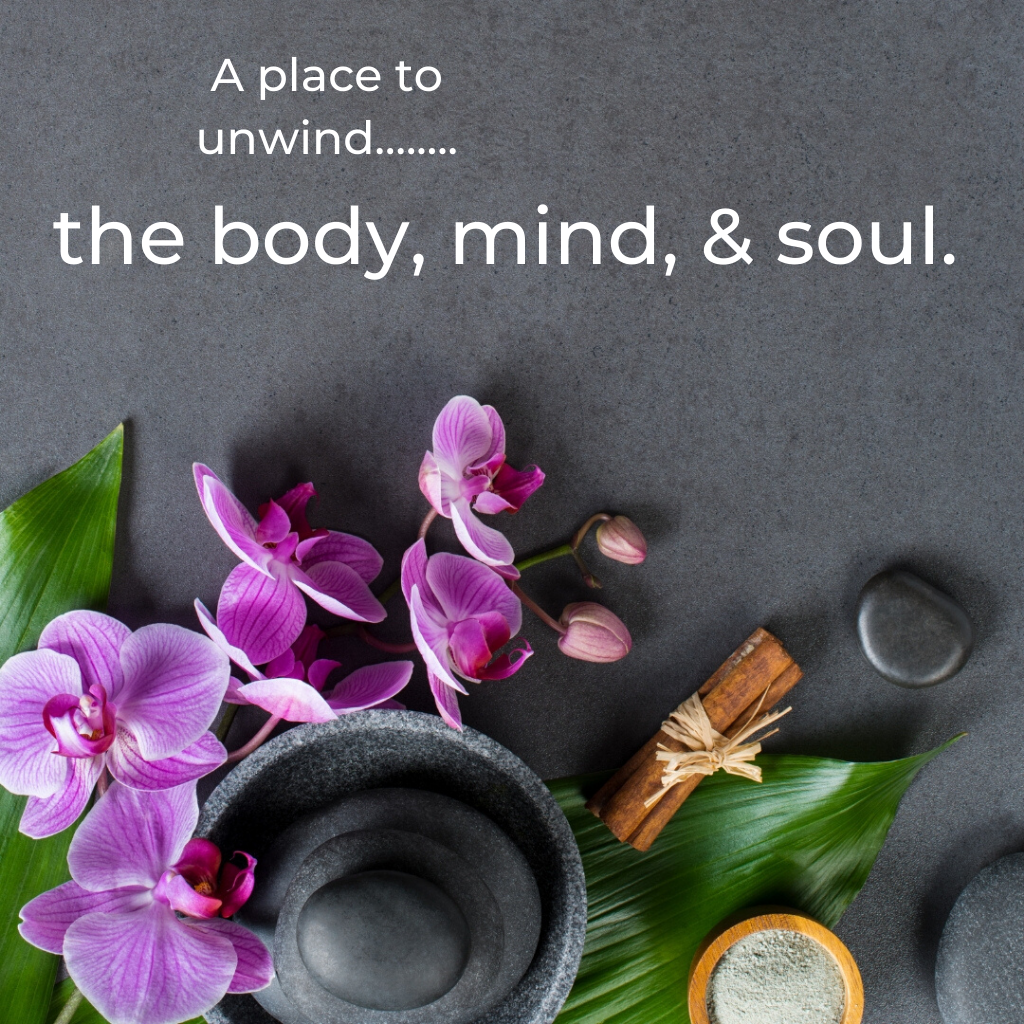 "Don't forget to pamper yourself"

Pamper quote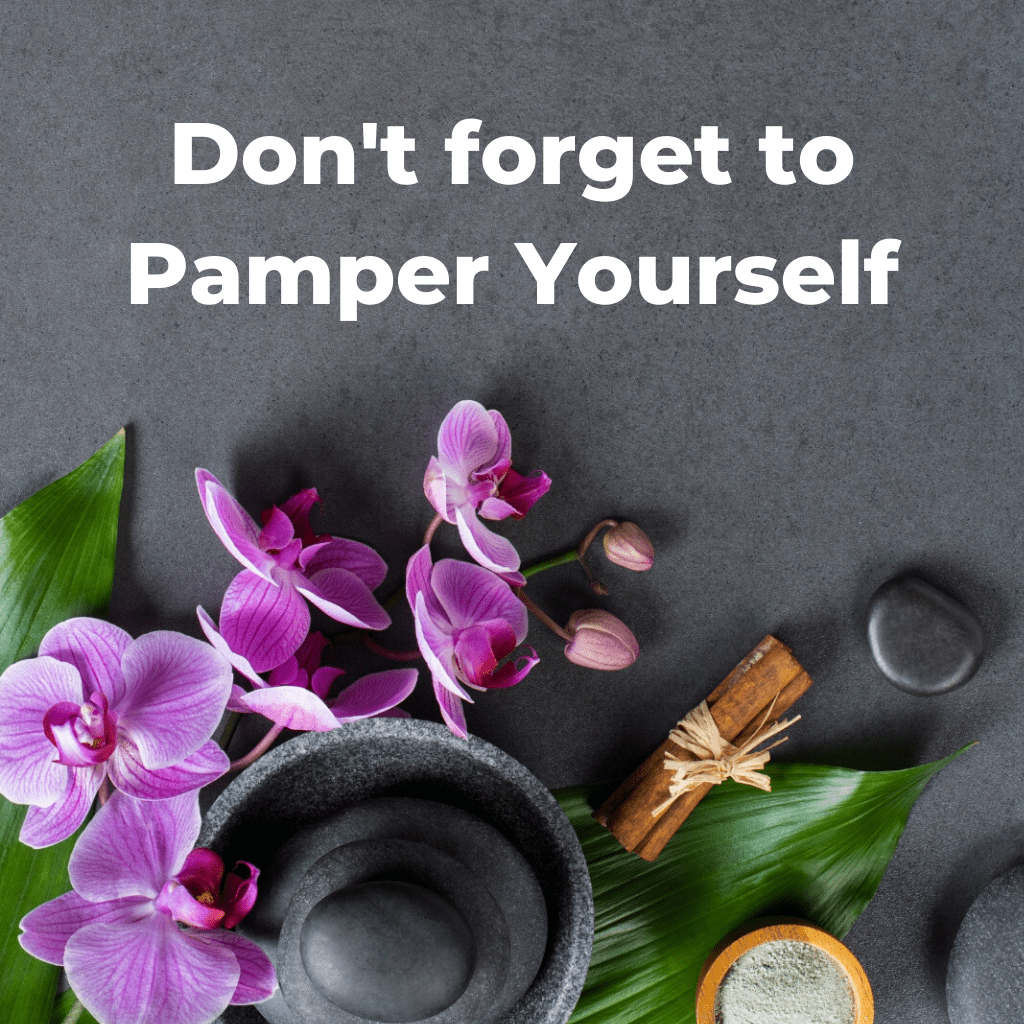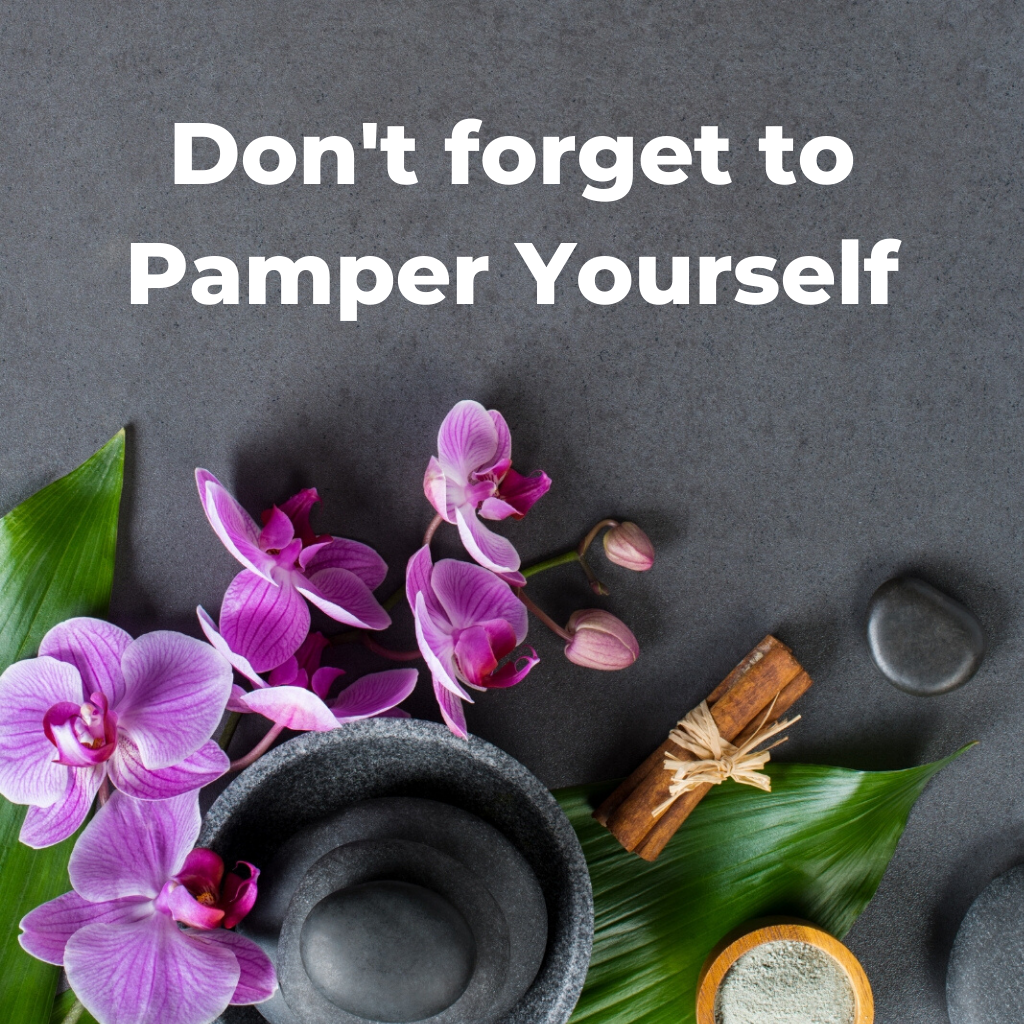 Relaxation Quotes
To build on the previous pampering quotes and sayings, here are some relaxation quotes that work perfectly for a spa. Quotes about relaxing are great to focus on as this is the experience all your clients are looking for.
"Relaxation is a stepping Stone to tranquility."

Relaxing day quote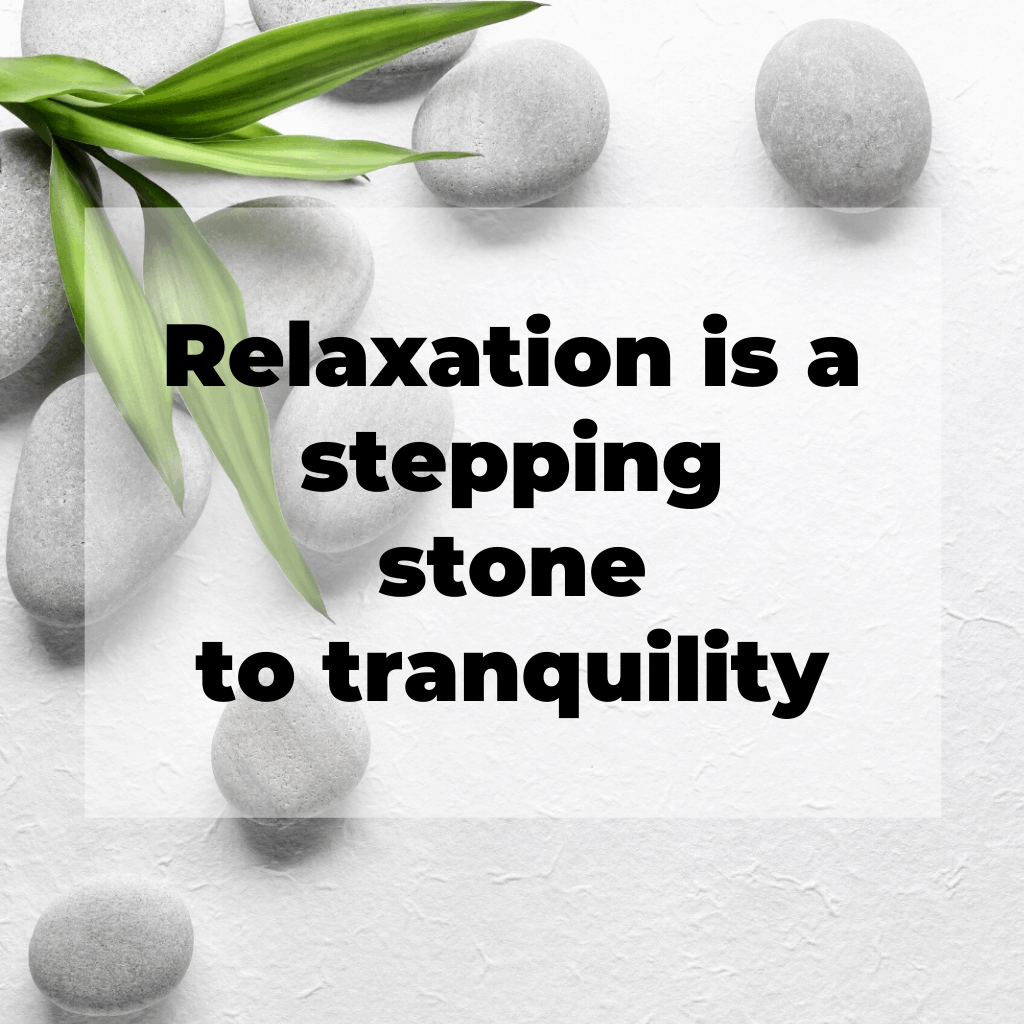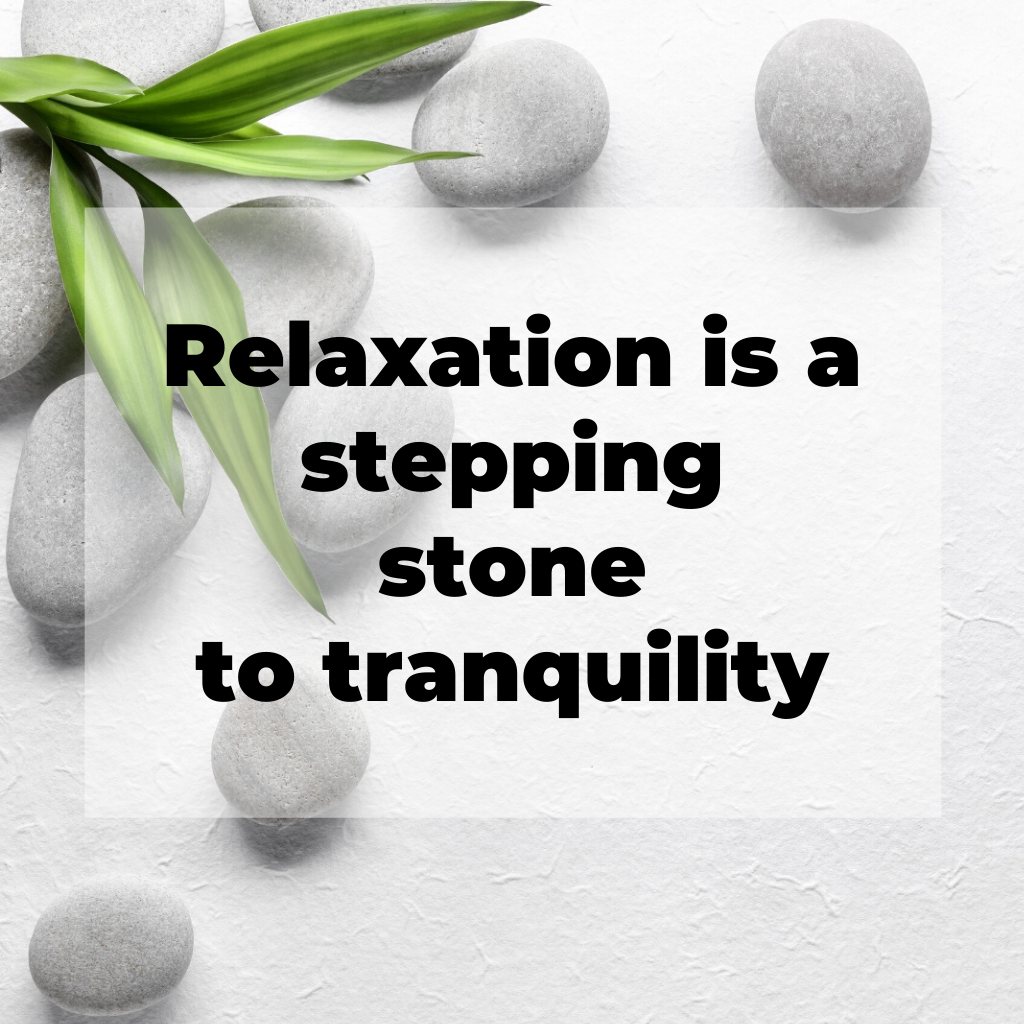 "Take a deep breath and just enjoy life"

Time to relax quote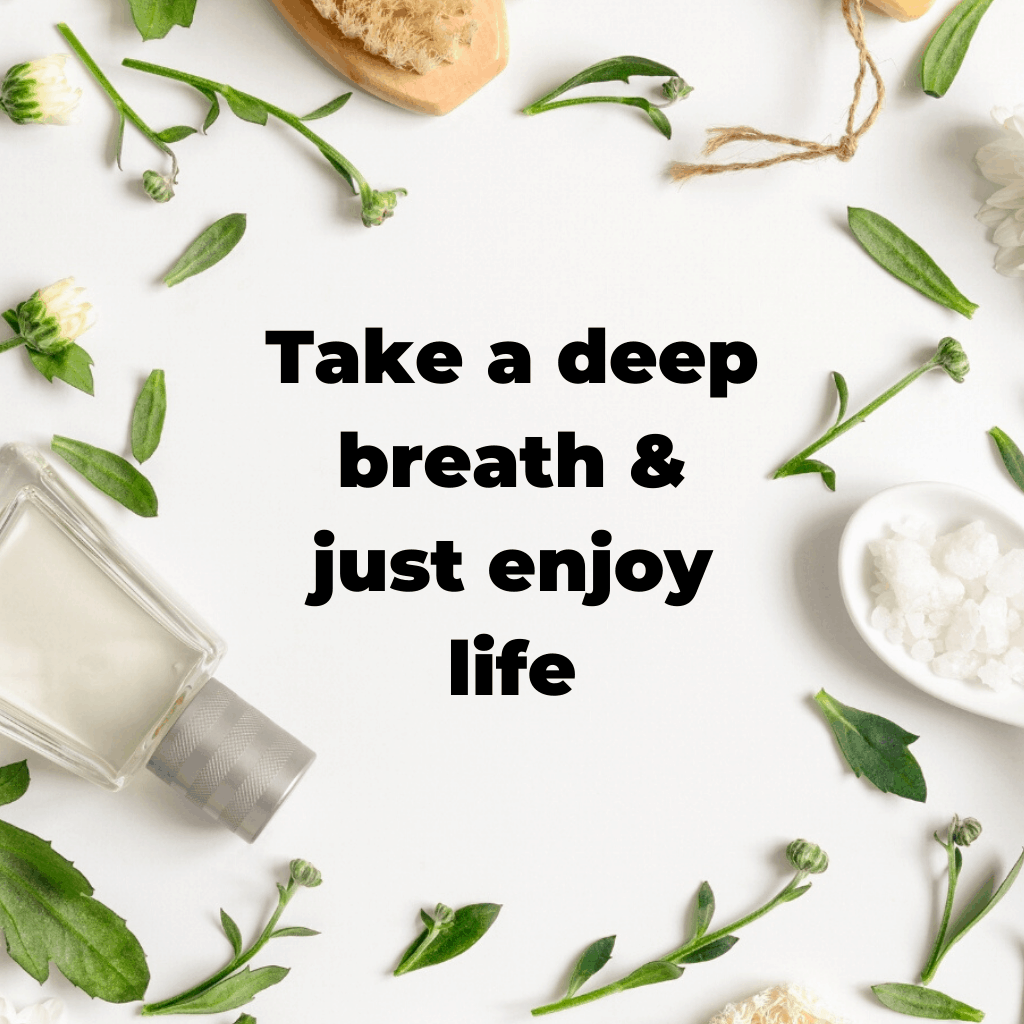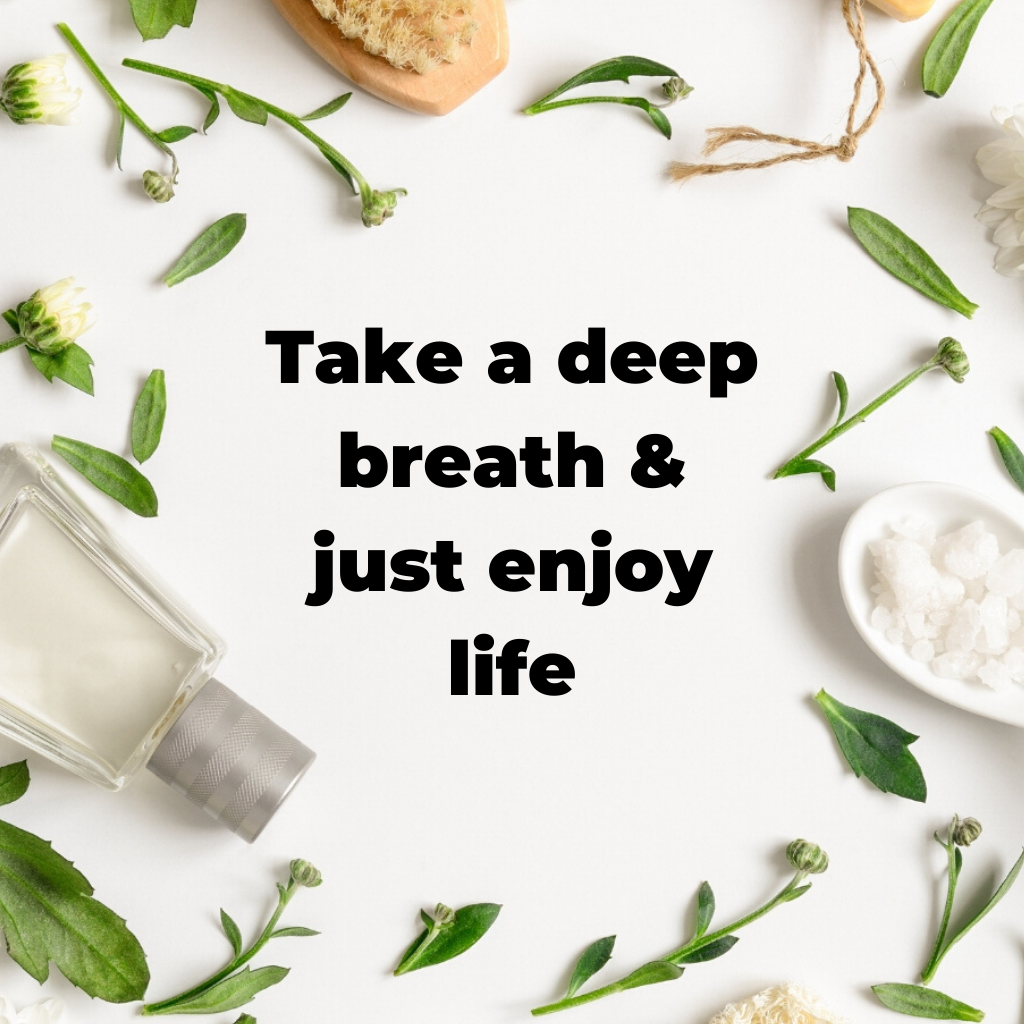 "Time to relax….."

Relaxation quote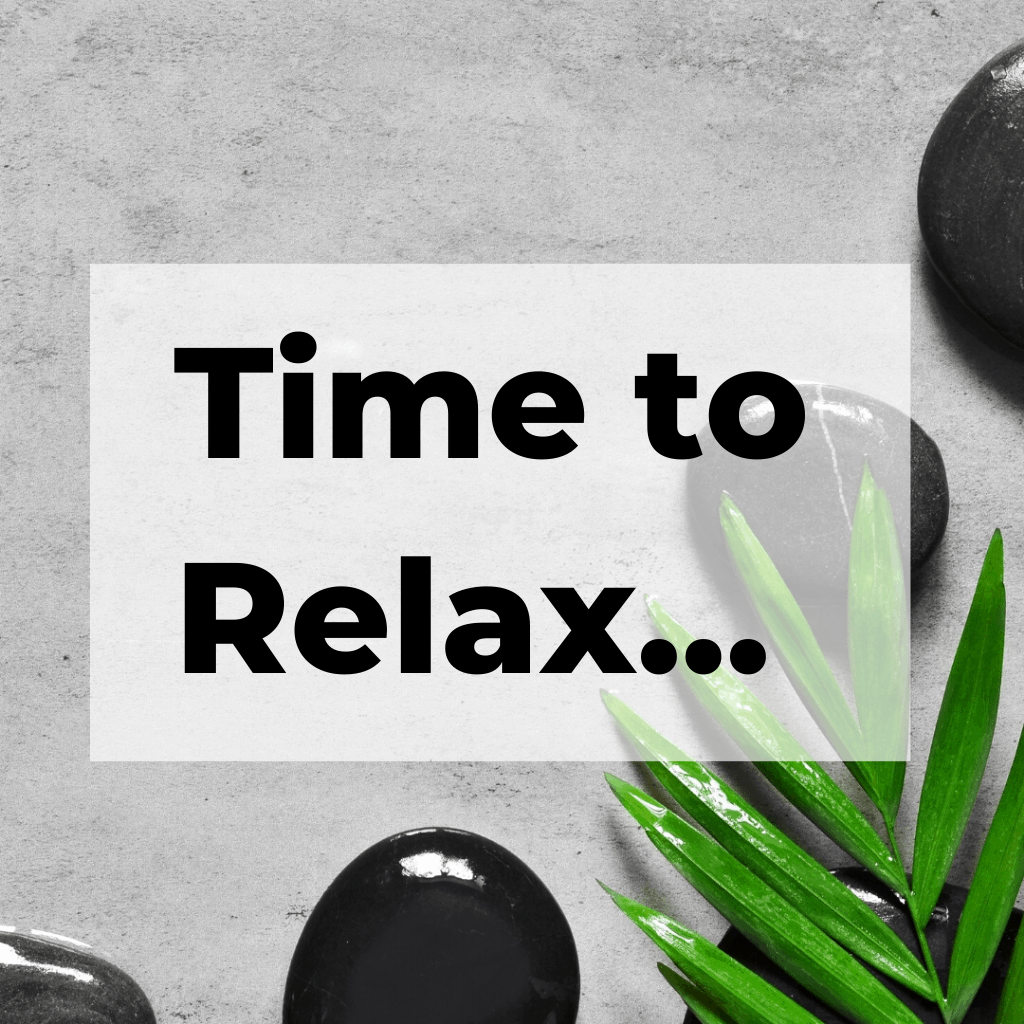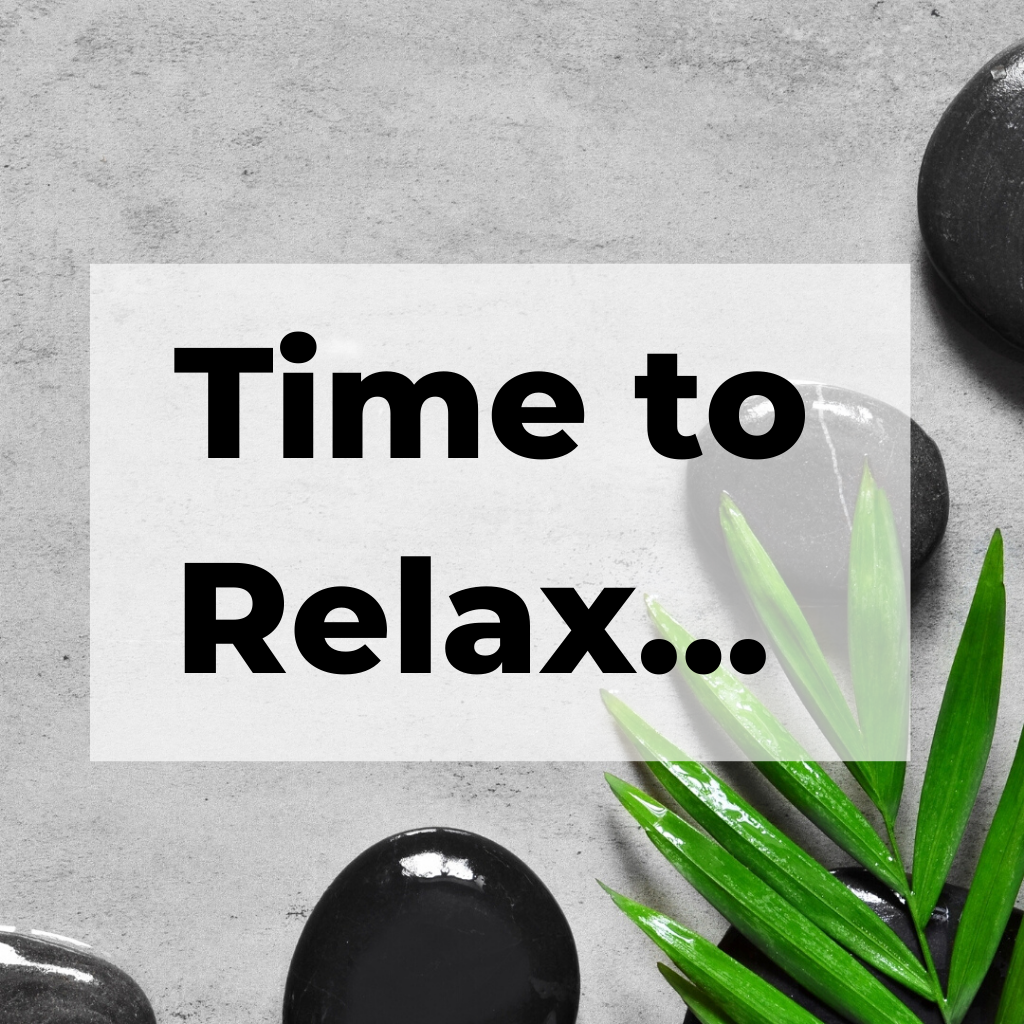 Conclusion
The use of relaxation quotes and pampering quotes is great for spas and salons. It sets the mood of your clients that increases chances they'll book with you.
But how should you use all these spa quotes?
I strongly recommend you sign up for a free trial of Canva so that you can create visuals that fit your brand when sharing the quotes. It's super easy to use and you'll love it. Canva also allows you to order business cards and other printed material where you might want to use your quote.
For more quotes about beauty, check out my collection of beauty quotes, nail quotes, hair quotes, and hairstylist quotes.
Next, you can also check out: 24 Best Spa Websites for Design Inspiration.
Finally, if you found this post helpful, I'd highly appreciate if you wanted to link back to me when you share material from this post so that it can help more people like you.